If you're in the market for new skis choosing the perfect set may feel like an overwhelming process. Width is on the forefront of ski design right now and the most common question I hear during the ski buying research process is 'What Ski Width Should I Buy?'
Waist width isn't the only thing that matters. (Click here for a complete guide to ski measurements and fit) But, WIDTH is up there and is likely one of the biggest decisions you will have to make when purchasing a new set. The underfoot (waist width) measurement of a ski is indicative of the ride and can quickly tell you what style of skiing the ski in question was designed for and how well it will perform on different snow conditions.
Wider all-mountain skis are all the rage these days and it sometimes seems like the bigger the better. SIZE MATTER's when it comes to ski width, if you have a ski that is too wide or two skinny for your preferred style of skiing than you are going to feel limited when trying to charge down your favourite terrain.
What is Ski Width?
The width aka (waist or underfoot) size of a ski is simply the measurement edge to edge of a ski in the middle. The waist is typically a skis narrowest point. It is the second most important measurement after (ski length) to decide upon when picking the right ski.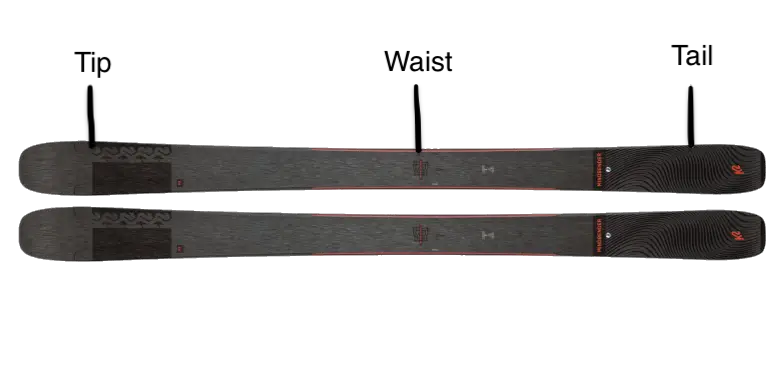 How Does Ski Width Affect Performance?
To put it simply, the wider the ski, the larger the turning radius and better the performance in powder snow. The skinnier the waist, the shorter the turning radius stronger it will perform on the groomers.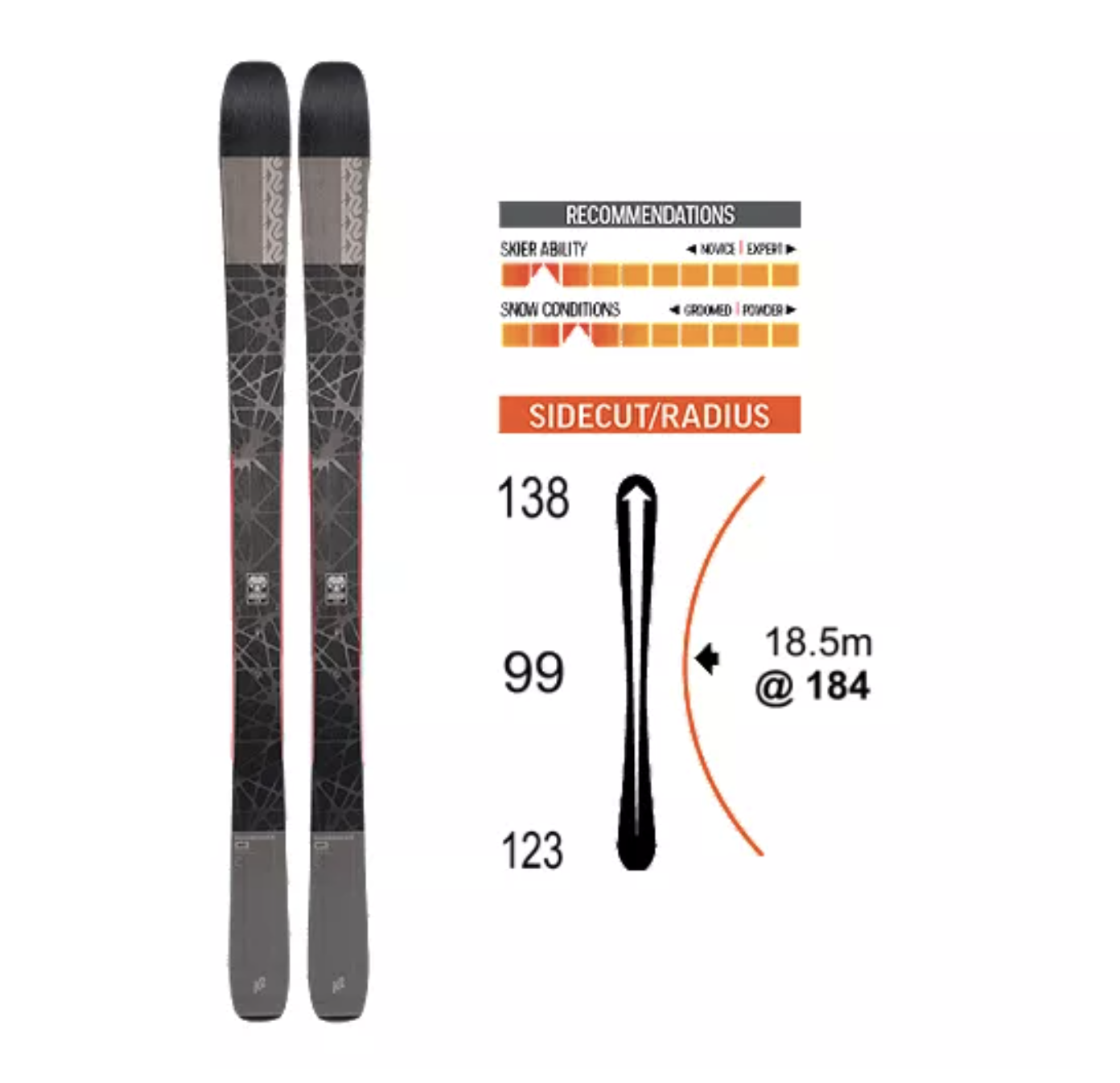 The Science Behind Waist Width And Performance?
The science behind it all is a little bit more complicated. A skis turning radius and performance depends on the skis length and it's sidecut. The sidecut of a ski is the apparent hourglass looking tapering of a ski. The greater the difference between the tip, middle and tail, the deeper the sidecut. Typically skis with wider waists will have a shallower sidecut and skinnier waists deeper sidecuts.
A ski with a deeper sidecut (small waists) will have a shorter turning radius allowing you to be more agile and take shorter turns but, will have less stability at speed. Skis with a shallower sidecut (larger waists) will want to turn larger but have much more stability at speed.
If you want to dive deeper into learning the specifics about measurements, I've got a very detailed post covering all the basics to help you choose the right ski.
Ski Waist Width By Skiing Style
On-Piste Carving  (64-80mm)
If you love ripping up groomed terrain and want to charge hard laying down perfect turns into the corduroy. Look no further than a carving specific ski. Carving skis have a narrow waist width (typically between 64-80mm), are stiff and feature a significant sidecut. The small waist and big sidecut (hourglass shape) allow you to transition quickly and confidently between turns and hold a very firm edge on hard snow. Carving skis typically have a turning radius less than 17m and they are hungry to be in a constant state of transition from edge to edge. Carving skis with a smaller sidecut are meant for big GS type turns and skis with larger sidecuts are ideal for smaller poppy slalom type turns.
There are different ranges of carving skis suitable for beginners and performance skiers. Beginner models have slightly wider waists and more flex allowing for an easy and secure feeling turn. Performance carving skis are as stiff as hardwood and meant for an assertive and aggressive skier.
Less and less recreational skiers turn to skinny waisted carving skis these days. I'm a huge advocate for learning how to properly carve and believe it's an integral component of skiing technique and always recommend a carving style ski to anyone who is serious about improving their technical skiing abilities.
Once you try a carving specific ski on groomers you'll never want to take your all mountain ski on-piste ever again! Although the small waist gives you an advantage on the packed snow it can be a challenge when turning in deep powder!
I Recently tested a Blizzard Thunderbird Sport Ti ski and absolutely fell in love. It ripped the groomers like a race specific ski and crushed all the other aspects of the resort and snow types. You can check out the specs and get more details HERE.

All-Mountain (89-95mm)
All mountain skis are the most popular option for recreational riders that want one ski that can do it all! Your run of the mill all-mountain ski is anything with a waist width between 80-95mm. Most newly designed all mountain skis have a little bit of rocker so you can ski on and off piste with ease. Their turning radius is typically between 17-22m allowing for easy cruising and hard shredding. For an average day on the slopes at your local resort all-mountain skis will provide the best overall experience no matter what the weather decides to do.
If you're in the market for an All-Mountain that can do it all. Take a look at the K2 Mindbender 99Ti. I've tested the Minbender numerous times and it is a resort killer. It's stiff and has great edge grip for those hard packed days but also has loads of play offpiste. You can check out the specs and get more details HERE.

All-Mountain Freeride (95-110mm)
If you are a powder junkie who likes to ski the gnarliest terrain possible while hunting for a new natural feature to jump off then you need a Freeride ski. All-Mountain Freeride skis are wider than traditional All-Mountain skis (95-110mm waist width) and are flexible in the tip with large rockers. This large rocker and thick waist allow you to float in pow all day long and will help disperse your weight and save your ACL's from exploding when dropping of mammoth cliffs. Freeride skis usually have good play so you can ski bumps and a variety of terrain with ease while still having solid edge shredding down a couloir. All-Mountain Freeride skis don't perform well on the hardpack, but the new technology is making them better and better on crud and on-piste.
The Nordica 104 Frees have been my most recent daily driver and I'm in love with them.
If you're in the market for Freeride Powder Skis, here are my top picks for 2024!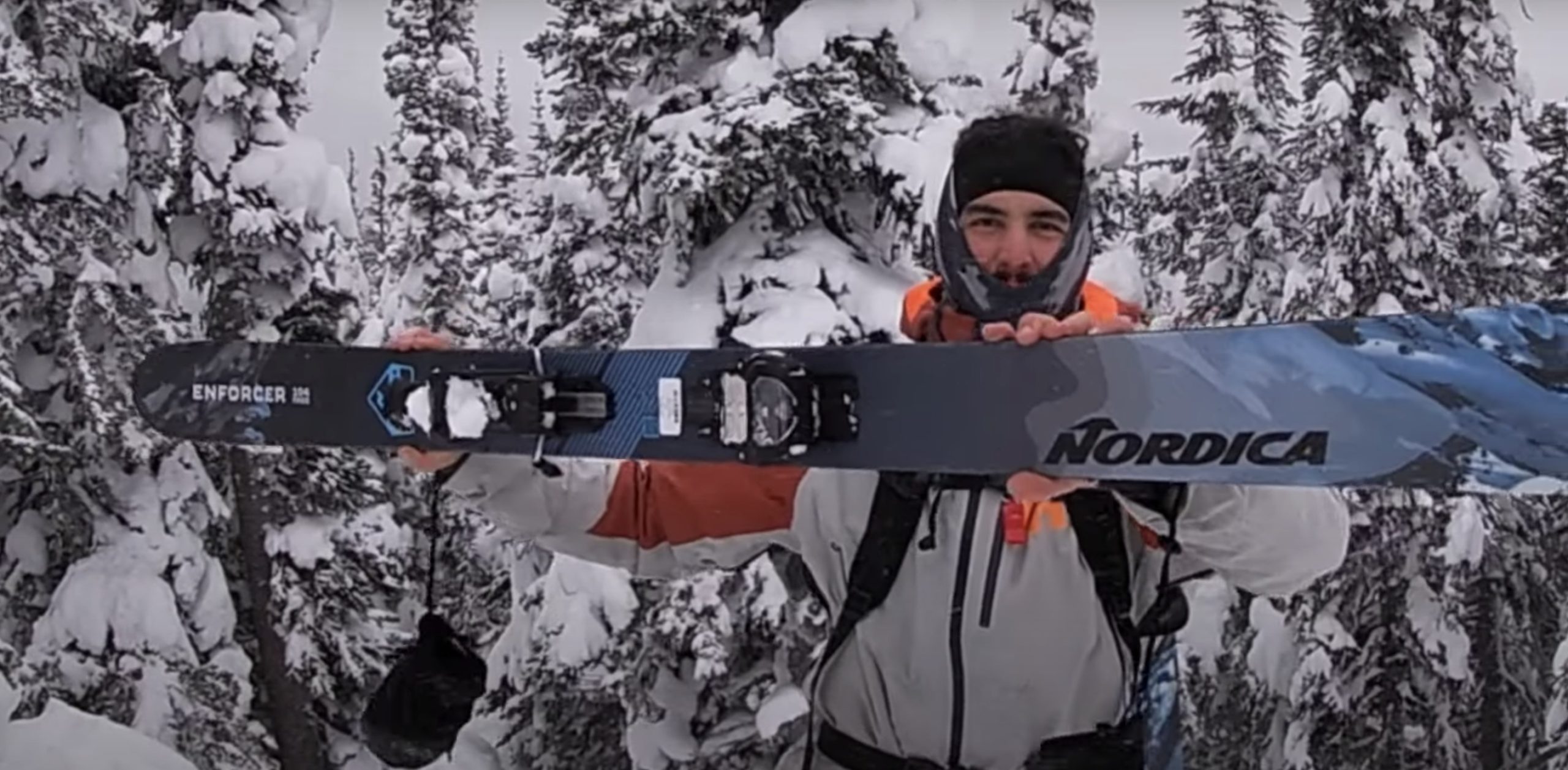 Powder (110-130mm+)
A big day requires a big ski. Powder skis are usually larger than 110mm underfoot and some of them are clinically obese with waist widths over 130mm. All powder skis have a form of rocker and some even have zero or reverse camber like water skis. These skis are built for powder but thanks to new technology aren't as useless on adverse conditions as they used to be. Although they won't feel amazing on harder snow, they'll get the job done until the next snowfall arrives.
One of the most popular and award winning powder skis which actually performs surprisingly well on a variety of conditions is the Atomic Bent Chetler 120. It's the king of skis to have clipped to your feet on powder days and will still treat you well on most resort days.
One of the most popular and award winning powder skis which actually performs surprisingly well on a variety of conditions is the Atomic Bent Chetler 120. It's the king of skis to have clipped to your feet on powder days and will still treat you well on most resort days.

Touring/Backcountry (85-110mm)
Any skis can be a touring ski if you drill a set of touring bindings into them. Ideally, a touring ski will be a tad shorter in length and have a medium width in order to keep things light. When touring you'll be climbing uphill most of the time and will be thankful that you opted for a wood core or carbon ski over metal laminates!
If you are looking for a Backcountry Specific ski Check out the Salomon MTN Explore 88. They performs exceptionally in the high alpine and its small waist width makes them extremely efficient on the uptrack.

Park/Freestyle  (85-100mm)
Park skis are designed to be super playful allowing you to butter through turns, spin easily and slide rails with ease. They have a very soft flex rating and an average to semi wide (85-100mm) waist width. You can have loads of fun messing about on park skis without going the speed of light.
I've only owned one pair of park skis in my life! A set of Armada T-Hall's from 2001. They are old technology but when you're beating skis up on rails who the hell cares. I love em' but I'm sure the technology has greatly improved. Go a little smaller in length when buying park skis, especially if you are starting out so they can be more maneuverable when you're spinning and flipping.
If you're doing some research on park skis make sure you check out Faction! They are an awesome brand that designs loads of park specific twigs. I recently did some laps on the Faction Prodigy 2.0 and found spinning of jumps and sliding rails to be effortless.
Be Realistic About Your Style and Abilities
When choosing the perfect waist width for your style it's of the utmost importance to be honest to yourself about your skiing style and abilities. Having a waist width that is too big or too small is actually going to make you perform worse and slow down your skiing development.
If you spend most of your time on groomers, AMAZING, choose something with a smaller waist it's going to be way more fun. If you are always off-piste but your mountain doesn't get dumps of snow, pick a solid all-mountain pair of planks with a 85-100mm waist. If you're a powder hound and only go to the mountain when it's dumping then go big!
My Recommendation
If your serious about skiing, my recommendation is to always have two sets of skis. An everyday carver/all-mountain for the resort and a freeride/pow ski when the snow is deep and soft. Buying new skis is very expensive so here is what I would do.
Spend money on the skis that are going to be your daily driver (ie. The ski you use most days on the resort). Having an all-mountain or carving ski that you love makes every day on the resort a good day. Next, I would then invest in a cheap pair of used powder skis. In powder, the main goal is floatation. You don't need sharply manicured edges or a perfect base to enjoy powder, powder always feels great.
I have friends and family who think they are going to fall in love riding a 120mm underfoot ski but are quite disappointed. In reality you need some serious snow for big skis to be fun. Technology is getting better, but a beefy ski isn't as much fun on the hard pack as something a little skinnier. Once you decide that you like riding a powder ski and need one in your quiver, go invest in a solid pair! They'll probably last a lifetime since your powder planks won't be out every single day, unless you're always Heli-Skiing.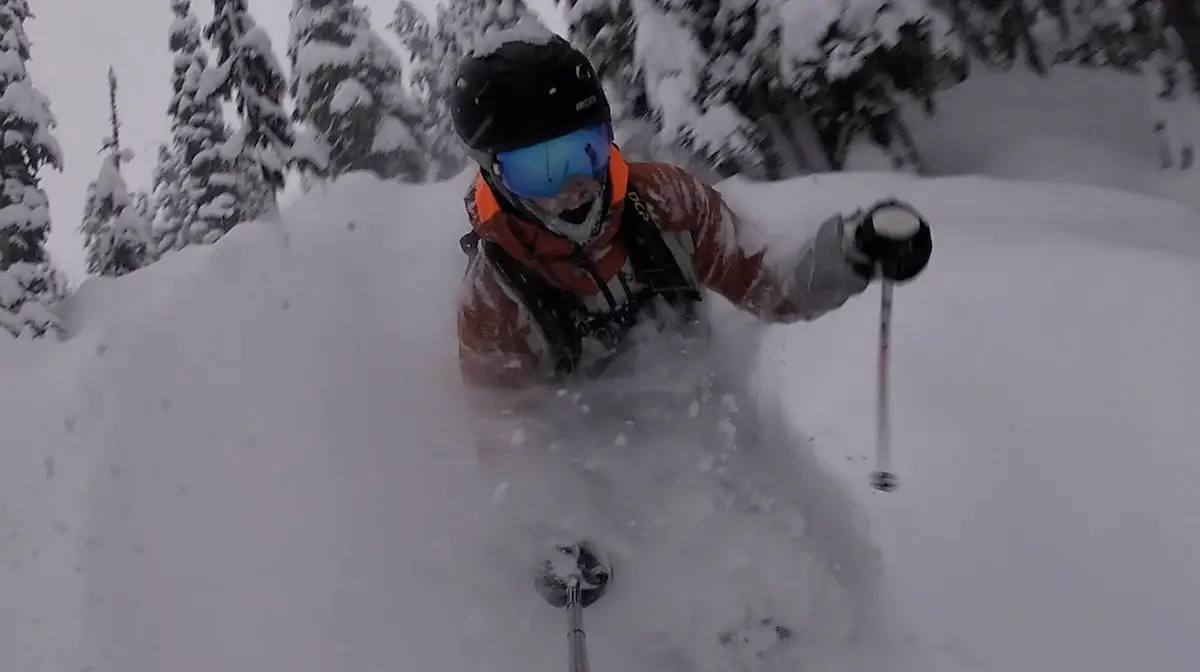 I hope this quick article and the information I provided will help make your ski buying journey a little bit easier.
Have Fun On The Mountains!
What ski is your daily driver?
I want to hear from you – Let me know in the comments