There is a day in the Sea to Sky Corridor that is more important than Christmas, Easter and Thanksgiving combined, Yes, it's more important than your birthday. One single day, specially placed in the third week in November, so holy and anticipated that people can't stop talking about it for months.
OPENING DAY in Whistler Blackcomb.
On this sacred day, the chairlifts will begin to turn, and skiers and riders will once again be able to ride chariots up the mountainside to slay steep and deep white fluffy slopes.
You might be thinking… "James, Isn't this a little too much hype? Only ¼ of the mountains open and the snow is glue"
Ok, you aren't completely wrong, but since the snow hasn't been touched all year, there will be some powder somewhere! You won't always be smashing pillows and carving perfectly groomed pistes on opening day, but it isn't the conditions that make the day itself so special, it's the energy!
In 2021, I was finally able to make it up to my first ever Whistler Opening Day.
This article will provide my advice and all the nitty gritty details so you can make the most of skiing/riding Whistler Blackcomb on opening day.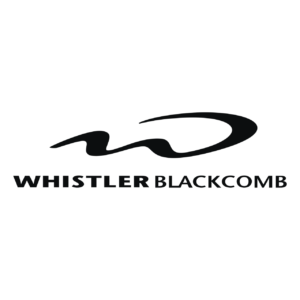 Getting Back On Skis
How could this not feel good. Every year when I finally feel the wind on my face and the snow beneath my feet I get smiling so wide I think my Jaw is going to bust. Getting back on skis is like being handed your driver's license at 16 years old, FREEDOM BABY. It truly really doesn't matter if you're sliding down the bunny hill or bombing down Saudan Couloir, it's going to feel really, really, awesome.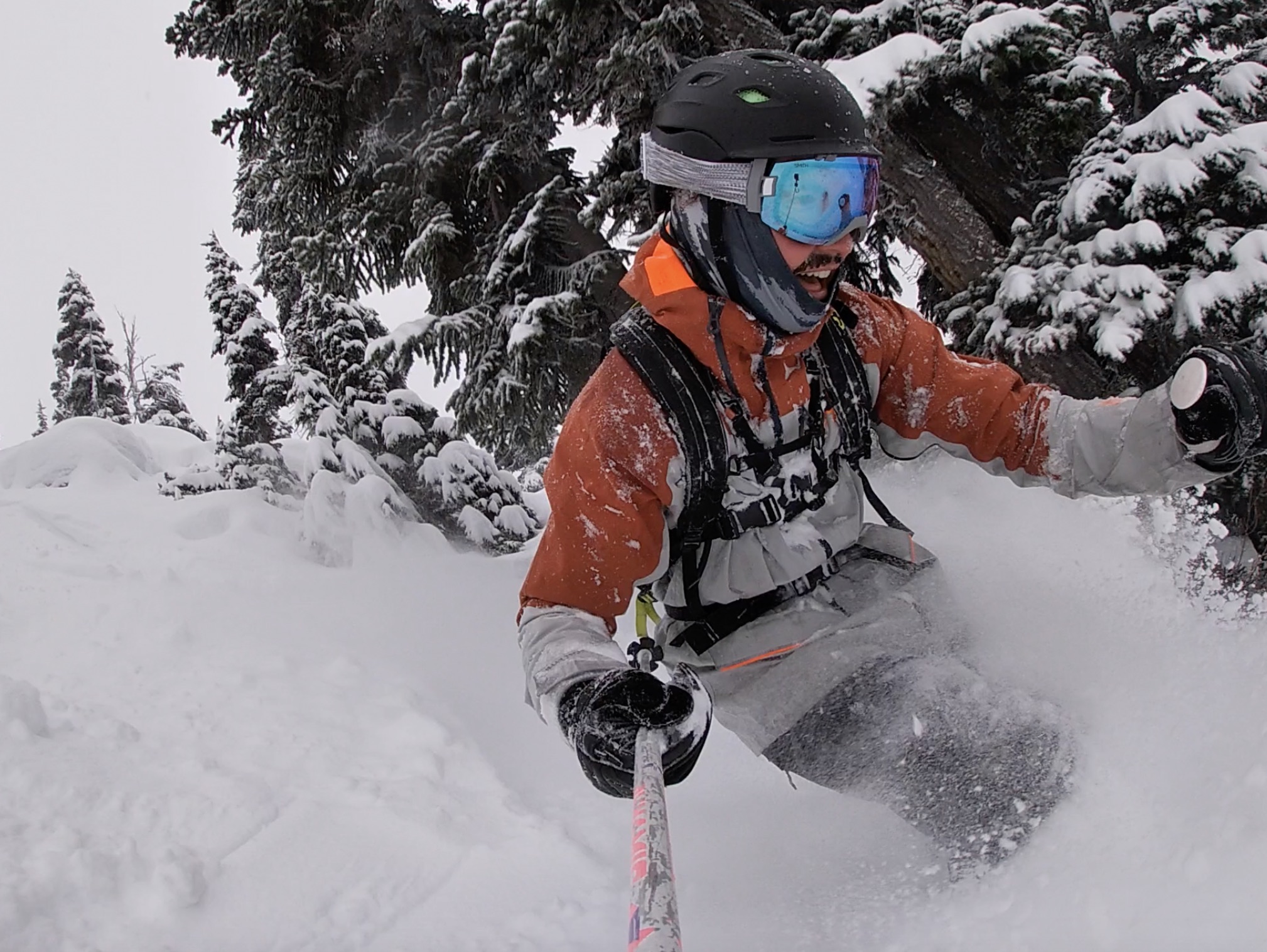 The Lift Lines
Be prepared to stand in some hefty lines in the morning. Some people will quite literally camp out in the lift lines beginning in the wee hours of the night. There were some particularly eager beavers who set up tents in the Whistler Gondola line in 2021/22. In an ironic twist, the Whistler Gondola broke down and they had to upload much later than anticipated.
My advice is to treat opening day like a powder day and try to slot yourself in the line at around 7:30am about an hour before uploading begins. The two fastest line options are usually the Fitzimmons chair on the Whistler side or the Excalibur mid-station on the Blackcomb side.
People aren't going to push themselves too hard on the first day so you can expect the lines to dissipate after 11am once the snow begins to become tracked out. Another great option for anyone who isn't fussed about getting fresh turns and hates standing in lines is to just show up in the late morning . At around 11am to you are going to fly up and down the mountain to your hearts desire for the rest of the day.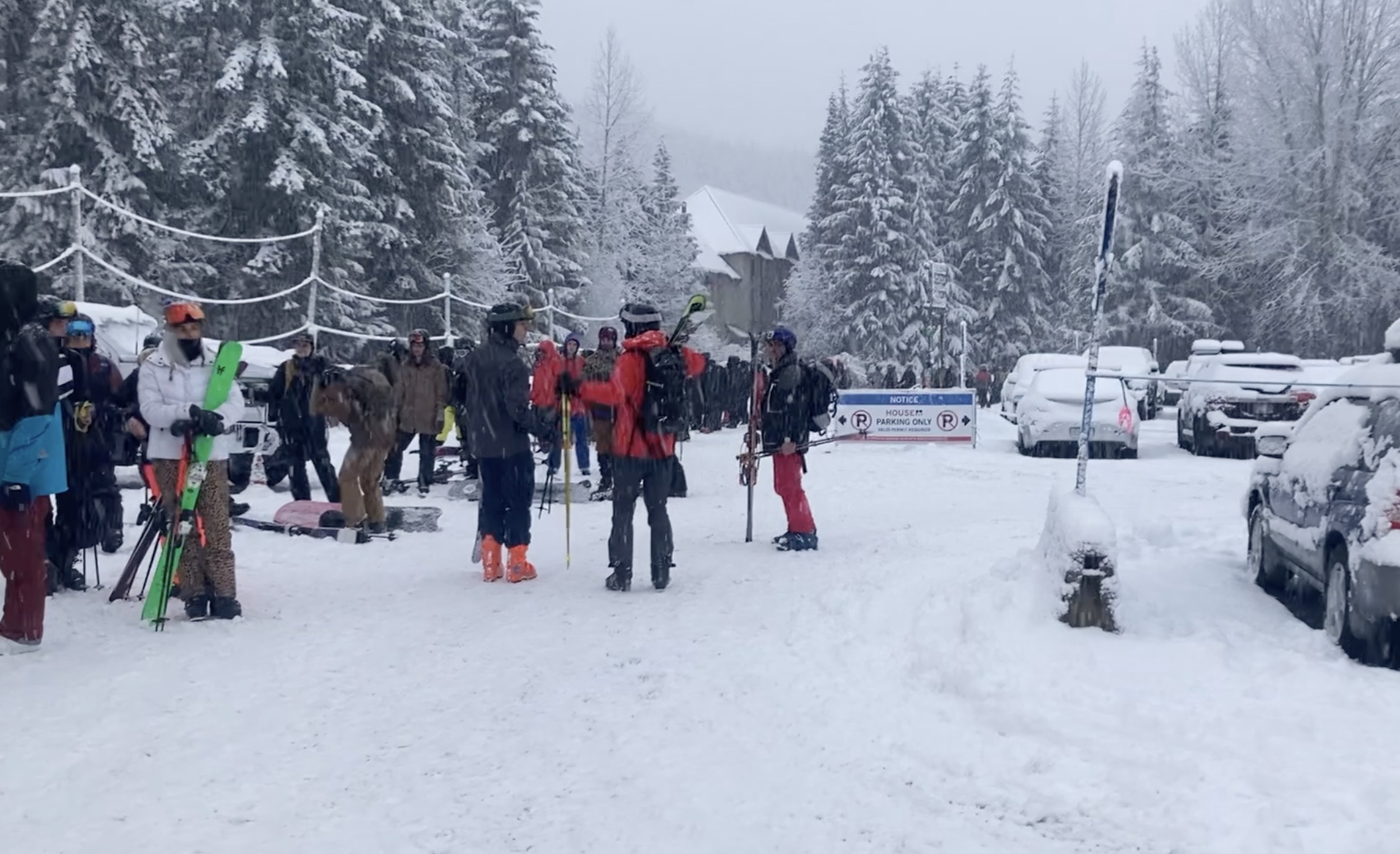 Good Vibes
Other than being back on the planks, the overall aura and energy is the best part of the day. Anticipation is high and everyone in line and on the hill is hooting, hollering, high fiving and high on life. There is no high better than the one you can achieve skiing or boarding on the mountain and this is displayed in full force on opening day.
The Snow
The quality of the snow totally depends on the year and weather system. However, since the riding areas have been almost completely untouched, there is always some fresh powder to be found on opening day. There may be ice, rocks or rivers underneath, but fresh snow will be there.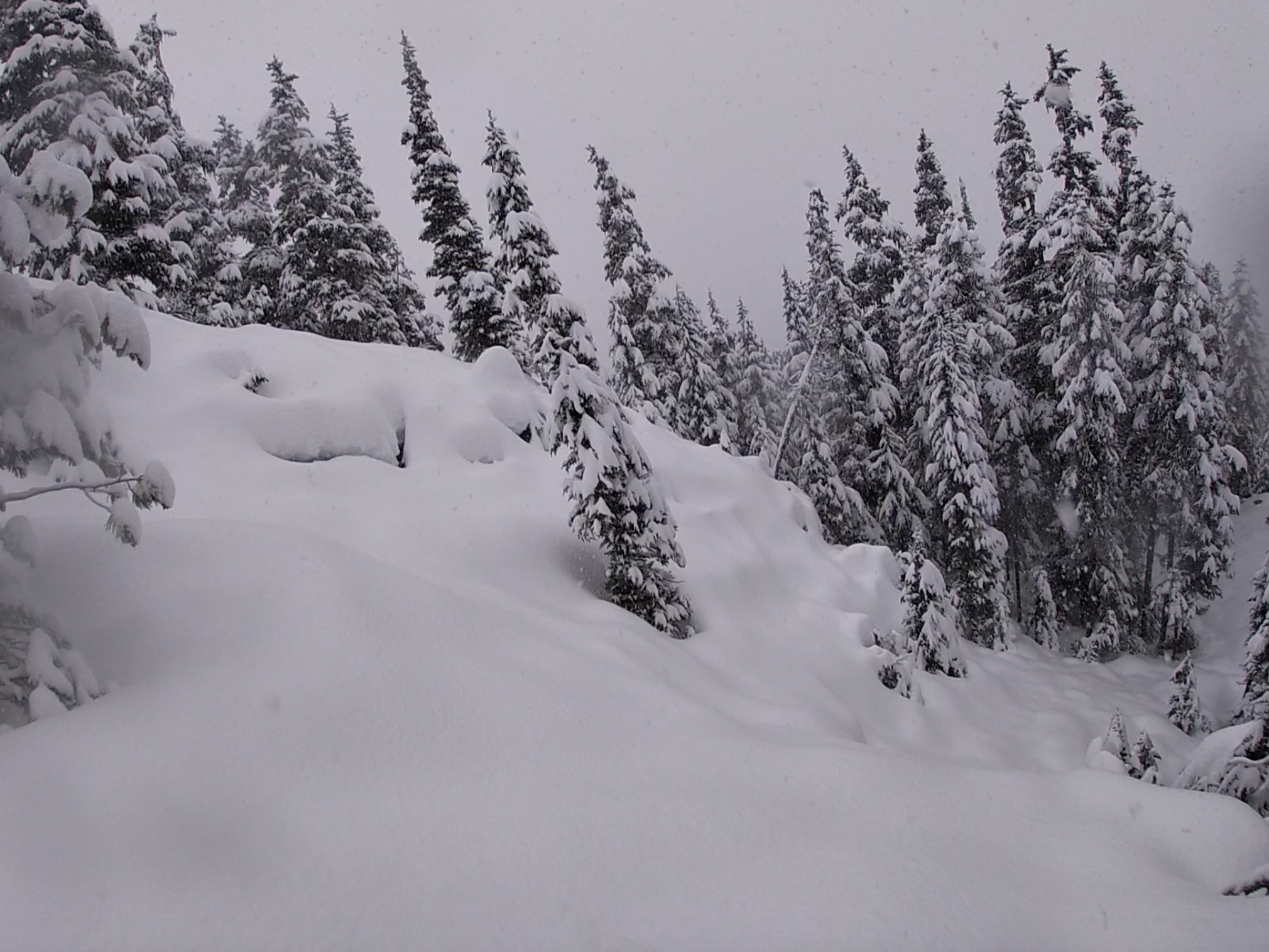 How Many Runs are Open?
Typically the mountain is open to all of the main artery mid-mountain chairlifts. On the Whistler side this is the red chair and emerald chair. On the Blackcomb side, the excelerator and jersey cream chair. The main high-traffic blue and green runs will be open but, there will be ropes blocking off a good majority of the mountain. Since there are so many hazards that cannot be roped off it is easier for patrol to block off entire runs. This brings me to my most important point to enjoy the day.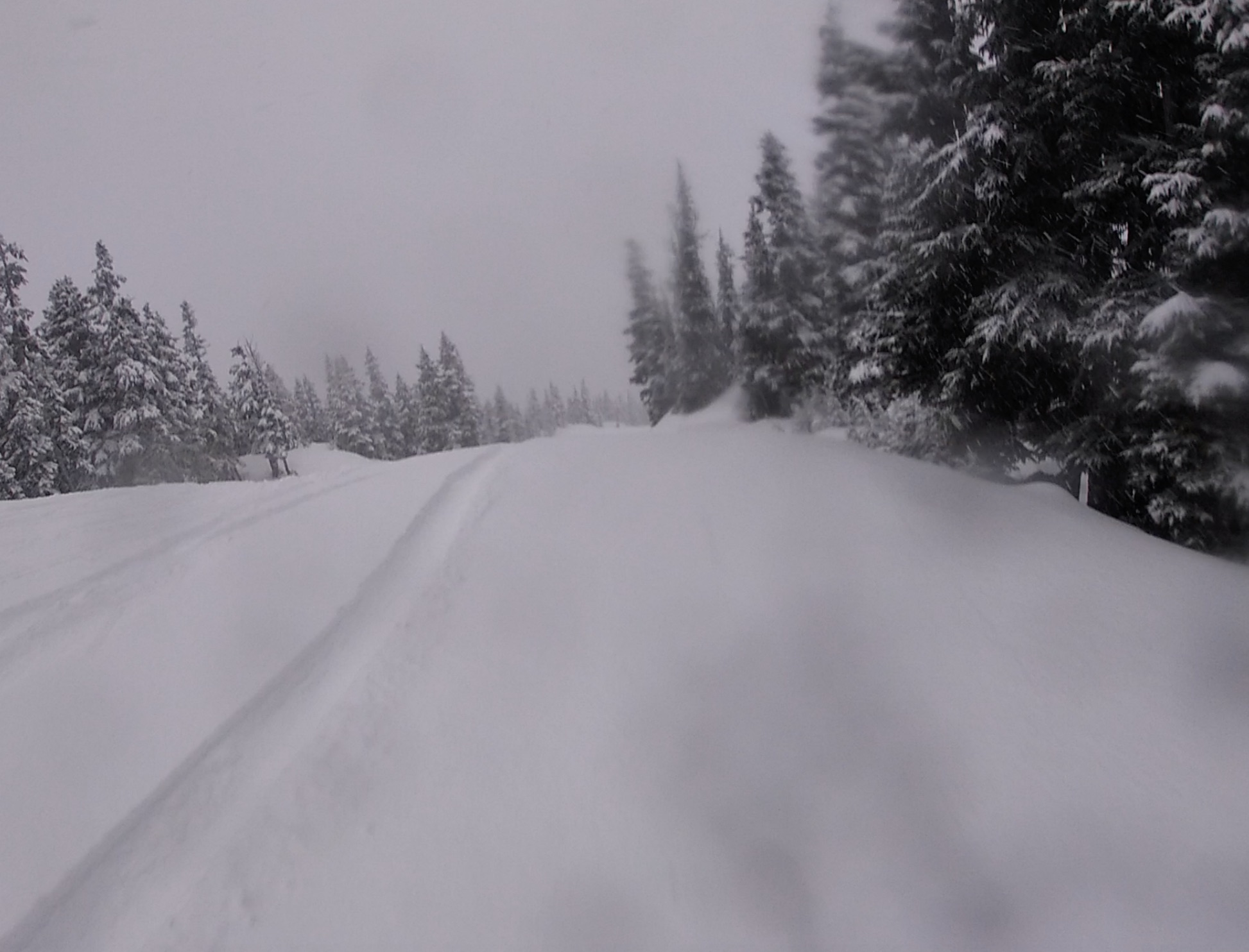 Ski The Trees!
If you want to find the best snow don't be afraid to adventure into the trees. Do not go out-of-bounds or in areas marked as avalanche prone. But, if it is a marked run, watch out for hazards and have fun. Just be aware, if you do decide to ski trees, that the resort has no liability for you and no one will rescue you if you are injured. Treat these areas as you would backcountry skiing and be ready for loads of unmarked hazards. Use common sense when skiing early season trees and make sure you are prepared to take on any risks associated with riding through them.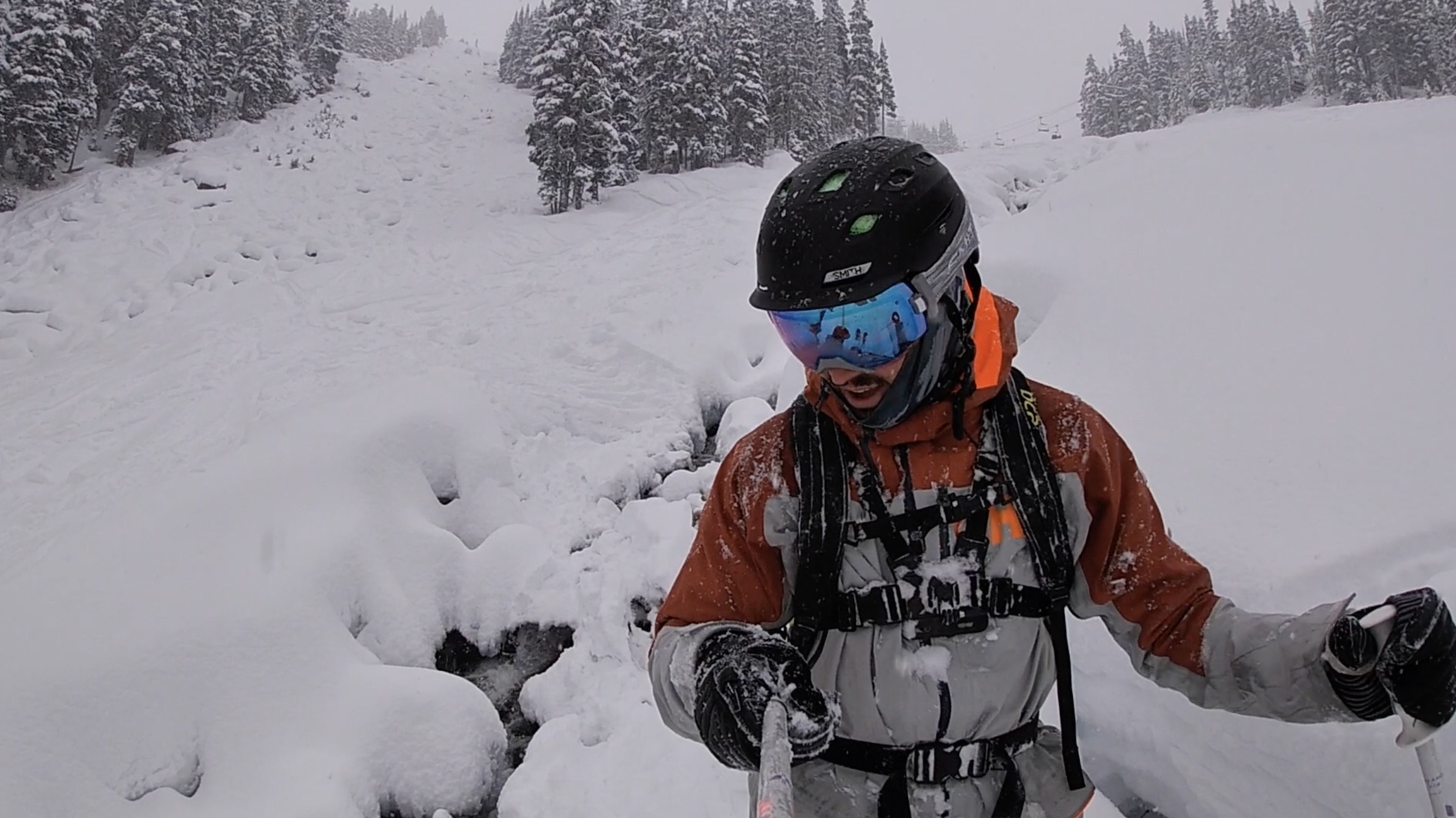 Use Rock Skis 'Old Skis'
Rock skis are what people call their backup/beater pair of skis. If you're planning on venturing off marked runs and getting into the powder you are definitely not going to want destroy your brand new, freshly tuned set of skis. In the early season I've done irreparable damage to some of my favourite skis, its not worth it! Use and old pair so you can enjoy ripping around and not worrying about all the damage you're inflicting on your edges and bases.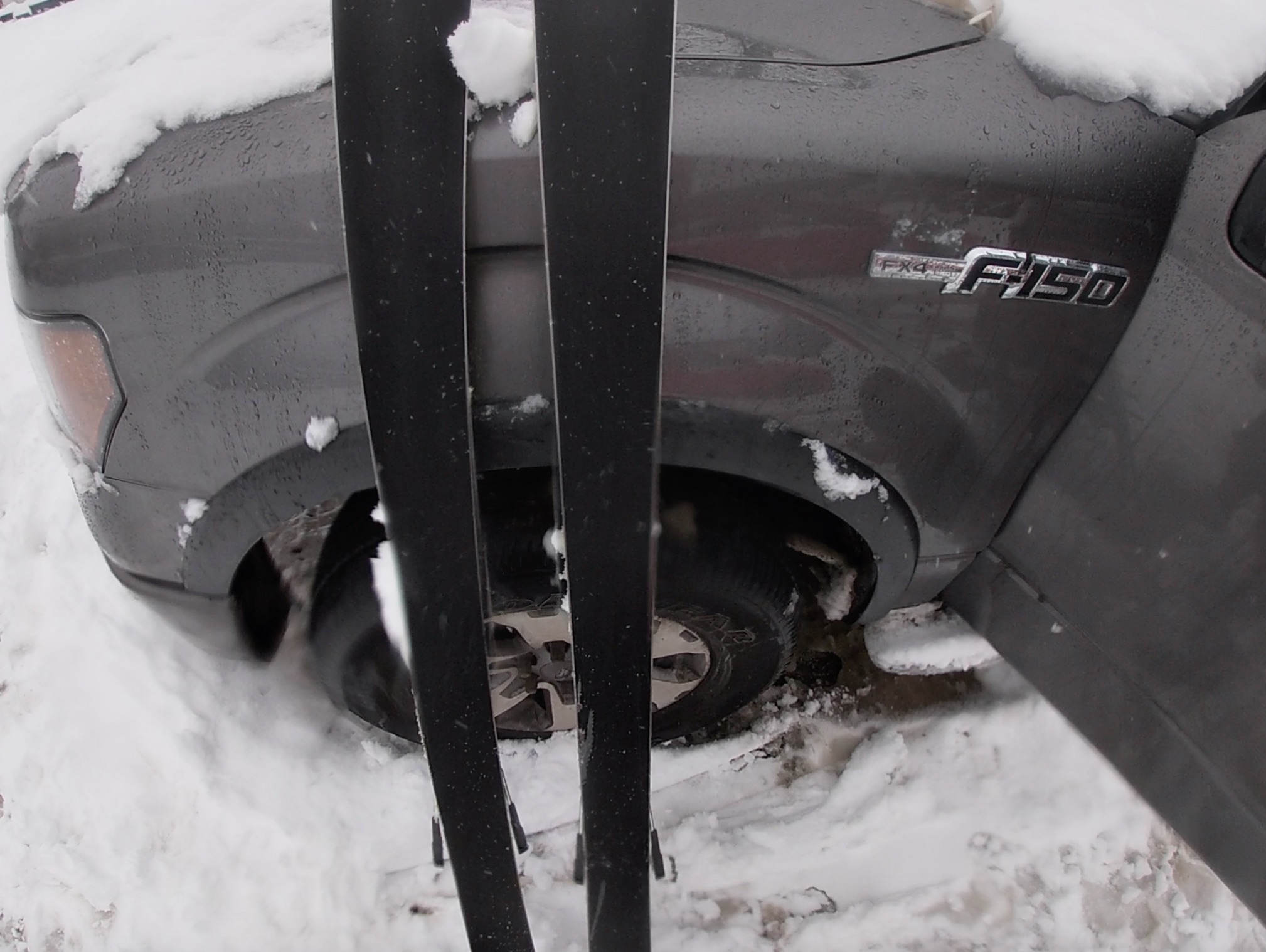 Skip Lunch
The mountain probably will not have the full staff working. This means that only one dining option will be available on either side of the resort. The chalet will be a gong show. I would not recommend planning to have lunch indoors. Either eat your lunch outdoors, or just ski a half day, your body will thank you.
Take It Easy
My most important piece of advice is to take it easy. Ski patrollers say that most injuries tend to occur on peoples first day of the year. It Is really tempting to go full send. Do your best to hold back and ease your way into it. It is a long season and the best moments are yet to come so you don't want to put an end to the fun early.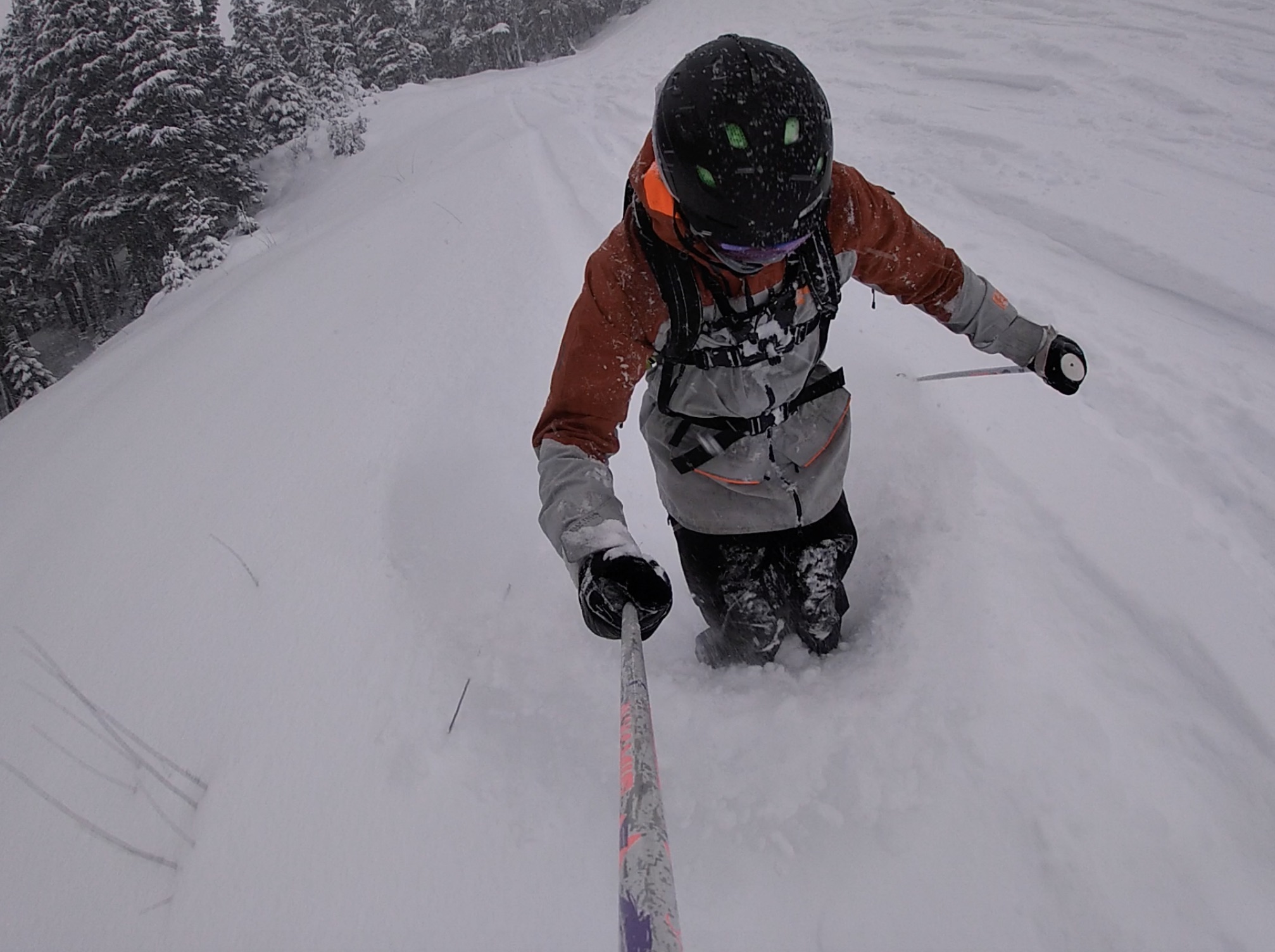 Is Skiing Opening Day Worth it?
I've skied at Whistler for many years and thanks to work I've never had the opportunity to ski opening day and have had to do the next best alternative, opening weekend. Admittedly, many months of the year, I've found myself watching YouTube video of opening days and comparing them to years in the past. I'm not certain why I do this but I knew that this year, in 2021, I needed to go experience what all the hype is about.
Opening day on 2021 was epic. I slept over in the back of my pickup truck, woke up, and headed to the mid-station line around 7:40am. The energy was high and I had a great time chatting up those standing beside me in line. Snow was puking from the sky from the time I arrived until the time I left.
The staff rammed the gondola full and I was clicked into my bindings and was skiing fresh tracks down the excelerator chair shortly after the gondola started spinning. I brought carving skis and it turned out to be a full on powder day. I kept lapping the same ridiculous run which involved crossing a creek. I repeated this until my legs started cramping and I needed to call it a day.
To make a long story short,
IT IS ABSOLUTELY WORTH IT.
The only reason I would not recommend giving opening day a whirl is If you are not a pass holder, than you might want to rethink this one and wait to shell out $200 until the whole mountain is open.
Skiing in November may feel Foreign, however, there's no better feeling than getting back in your boots and feeling the rush once again. If you set your expectations appropriately, and are there for the good-times, you are undoubtedly going to have a blast on opening day.
I'm for sure hooked and will be back for opening day every single year!
Have you ever been to Whistler for Opening Day? When was the best opening day you ever had?