I absolutely love hiking. It's the MOST inclusive sport and the barriers to entry are extremely low. All you need is a pair of shoes and you can be mile high in the mountains!
I began hiking in running shoes, and honestly, my trainers worked great when I was just testing the waters and seeing if I liked the sport. I slowly became addicted to hiking and less addicted to soggy running shoes, ankle rolls, and slipping on the trail. I purchased my first pair of hiking boots, a heavy pair of leather Zamberlan high tops.
I hiked in the Zamberlan's for about a year but was constantly battling sweat, blisters, and sore feet. I once again decided to buck up and purchased a lighter mid-cut  hiking boot, the Merrell Moab which felt like feathers on my feet compared to lugging around my big leather backcountry boots, and the Moabs became ny trusty steed for months in the Yukon and Northern British Columbia Backcountry.
I finally turned to trying out a pair of Merrell Moab Speed trail runners and my mind was blown yet again! The trail runners were so light and comfortable, completely reducing my foot sweat issue but lacked some of the stability of my boots when wearing a heavier back.
I currently own three different styles of hiking boots, shoes and trail runners and love them all. Each pair has advantageous that make them ideal for certain terrain, conditions and objectives. It took me some trial and error to figure out what works best and why. I want to save you a little bit of pain so you can buy the right style of shoe out of the gate.
So Should You Buy Hiking Boots or Trail Runners?
In this article I'm going to answer this question and more breaking down the nitty gritty on hiking boots and trail runners helping you decide what's best for you and your hiking style!
Hiking Boots
Hiking Boots are the classic go-to footwear choice for hikers across the entire spectrum of the sport. They come in many different styles and are built to last. Traditional hiking boots are constructed to be durable, stable and protect you from the elements. Hiking boots typically have a less flexible insole and come in low, mid and high cut models providing different levels of ankle protection. Hiking shoes, hiking boots, and backpacking boots are the three primary styles of hiking footwear. You can put hiking boots through absolute hell and they should perform and last for many miles!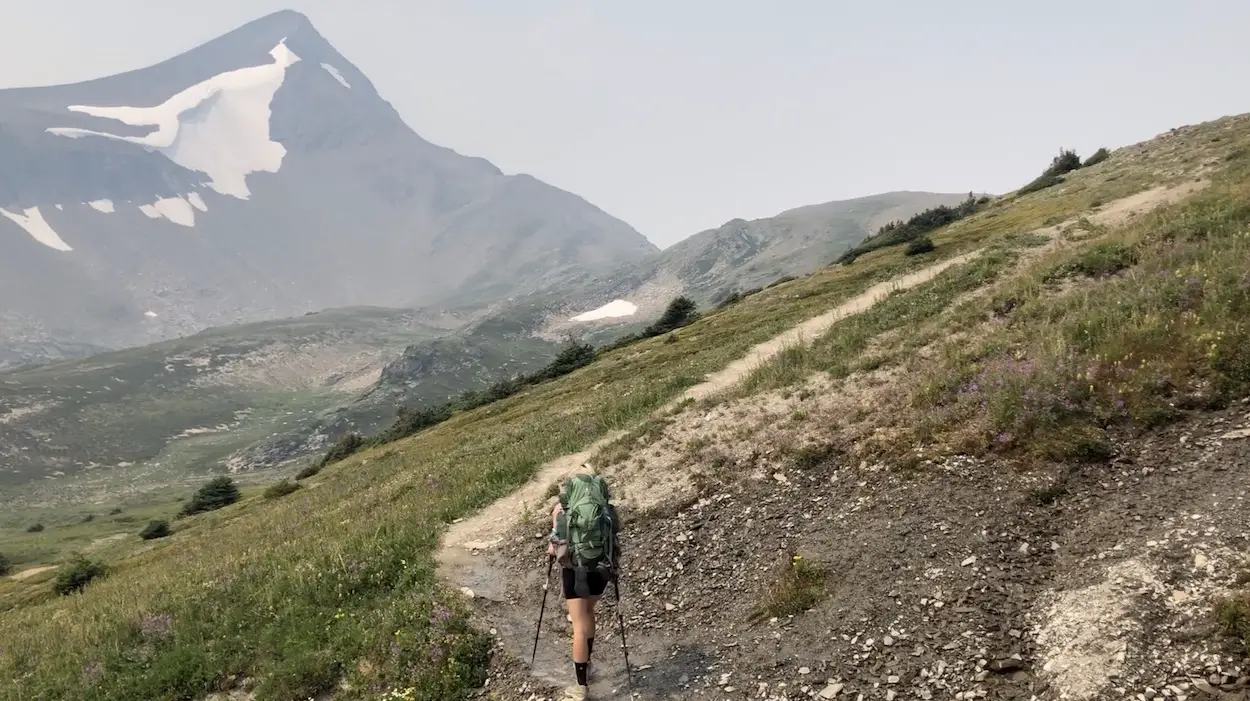 Types Of Hiking Boots
Hiking Shoes
Hiking shoes are low rise versions of hiking boots and leave the ankle exposed. They tend to have a little more flex and require less break in time than a traditional boot. Although they provide less ankle support, hey still have a the rugged midsole and the materials of hiking boots making them more durable than a trail runner.
Who Are Hiking Shoes Best For?
Single and multi-day hikers who like to keep it light. Hiking shoes are best for hiking on groomed/maintained trails, hiking with a daypack and for those who want a more durable and rugged shoe that is on the lighter side.
Pros
Midweight and flexible allowing for a very quick (almost non-existent) break in time compared to hiking or backpacking boots
Lighter than mid/high cut hiking or backpacking boots
More durable than a trail runner
Cons
Reduced ankle support
Less ankle support and stability
Reduced protection from the elements
Our Top Hiking Shoe Pick
Merrell Moab 2 Ventilator ($110)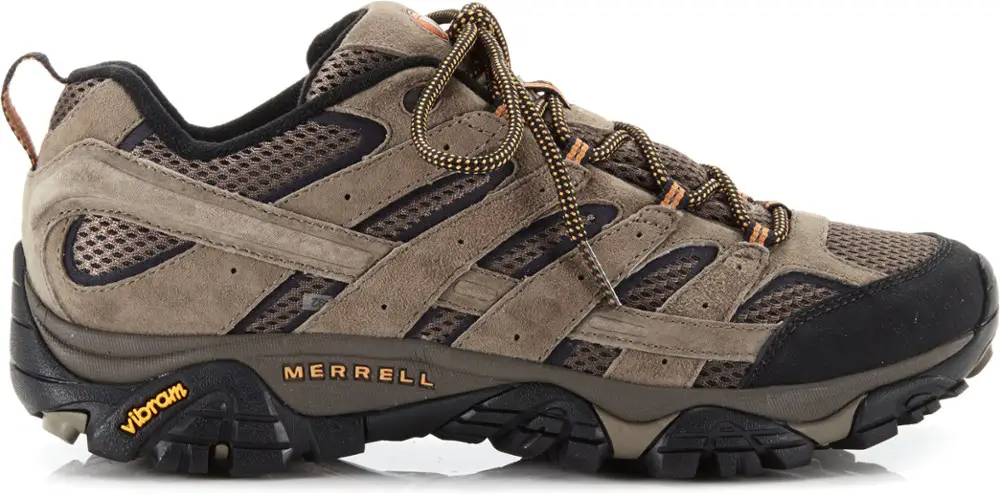 The Moab 2 offers the weight of a trail runner with the stable and rugged feel of a hiking boot. This shoe is comfortable and offers stability and durability at a fantastic price point. If you don't like the feel of a high-cut boot, the Merrell Moab 2 is the ideal shoe to get hiking on!
Hiking Boots
Hiking boots are the design category most everyday hikers will fall into. These boots range from mid to high-cut providing optimal stability and protection. They are designed both for day hikes and overnight hikes following predetermined trails/routes. They typically require a bit more break in time depending on the materials, and have a moderate amount of flex allowing for some rigidity when carrying loads on your back. Hiking boots can either be leather, split grain leather or many other materials. They provide additional protection from the elements thanks to the higher rise of the boot. However, traditional hiking boots are not the best option for Backcountry/Bush hiking or winter hiking, that's where a stout and sturdy pair of backcountry boots comes in.
Who Are Hiking Boots Best For?
The all-round do it all kind of hiker. Hiking boots work great for single day and multi-day hikes on maintained trails. If you require more support or will be carrying heavy pack a hiking boot will provide more stability.
Pros
Mid/high cut styles provide great ankle support
Increased stability and less flex in the mid and sole
Very Durable soles and boots
Great protection from the elements/water resistance depending on the materials
Cons
Heavier than hiking shoes or trail runners
Require a longer break in period
Take a long time to dry if they get wet
Not super breathable
Our Top Hiking Boot Picks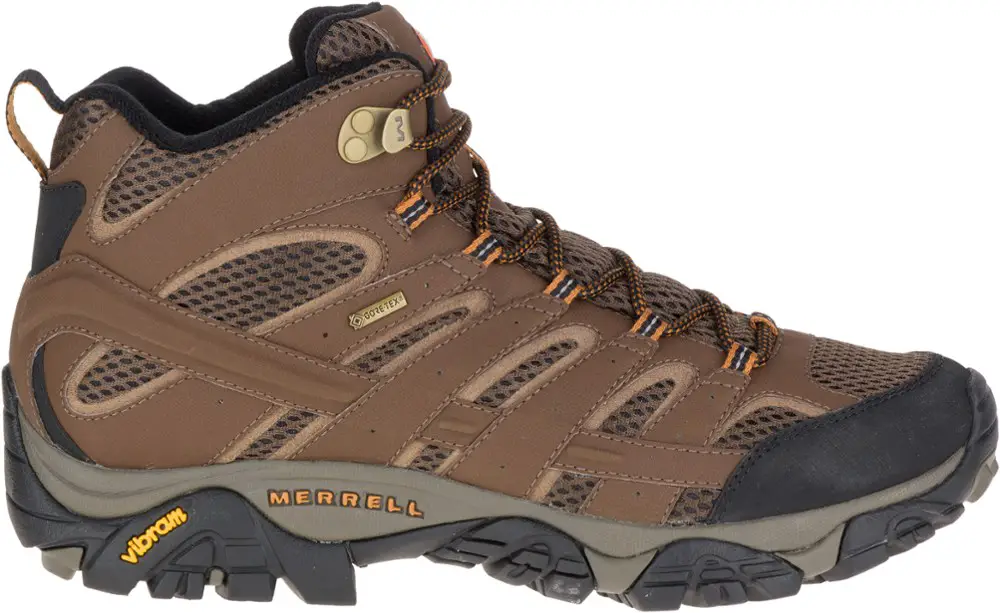 The Moab 2 is my go-to hiking boot and is ideal for maintained trails and multi-day trips. It feels lightweight while still providing great protection and stability. The Gore-Tex provides waterproofness and the cushioning under the foot and heel is extremely comfortable. You can't go wrong with the Moab .
Altra Men's Lone Peak Hiking Boot ($170)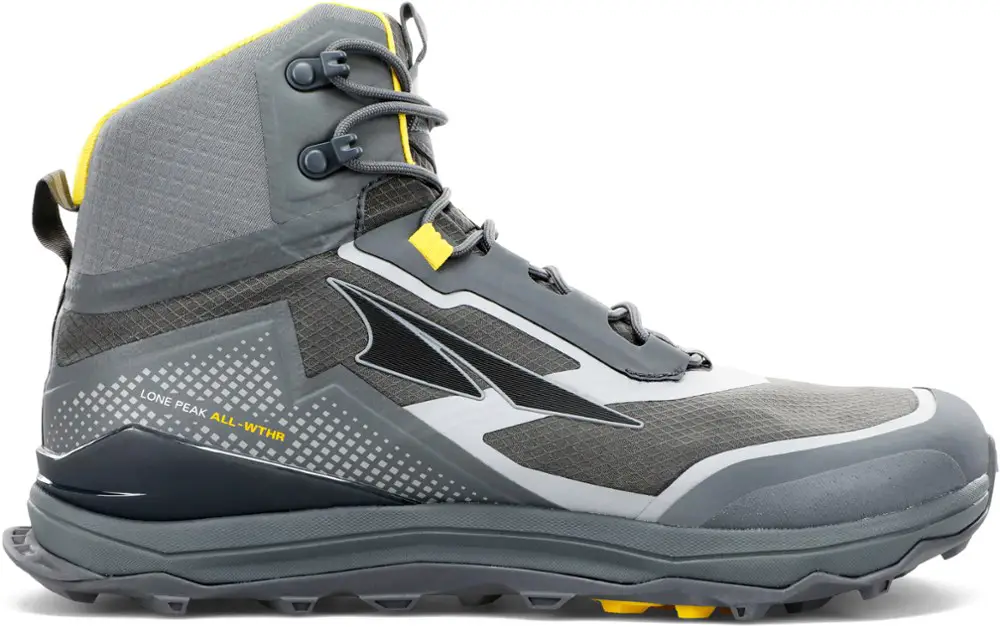 The Altra Men's Lone Peak Hiking Boot ($170) waterproof hiking boots is the perfect combination of trail runner and hiking boot. It's light, breathable, waterproof and ready to take on day hikes, multi-day trips or even a thru hikes keeping things light comfortable and durable.
.
Backpacking/Backcountry Boots
Backpacking boots are required for the most burly of outings. They are built to carry heavy loads through rough terrain and have very stiff sole. Most backpacking boots have a high cut that wraps around the ankle for maximum support and protection from the elements. These boots are best for Backcountry and off-trail travel. Backpacking boots are the best option for winter travel as their stiff sole allows for easy integrations with crampons.
Who Are Backpacking Boots Best For?
For those true backcountry hikers or hunters who are often away from maintained trails and blazing their own path. The high cut, waterproofness and ultimate rigidity will protect your feet and ankles when hiking on rough terrain with a heavy pack.
Pros
Maximum ankle support
Best for Winter (All Season Travel)
Extremely durable sole and upper
Very waterproof/water resistant
Cons
The heaviest
A long (and often painful) break in period
Not very breathable (things get sweaty)
Take forever to dry (wet boots add even more weight to the already heavy boots)
Our Top Backpacking/Backcountry Hiking Boot Pick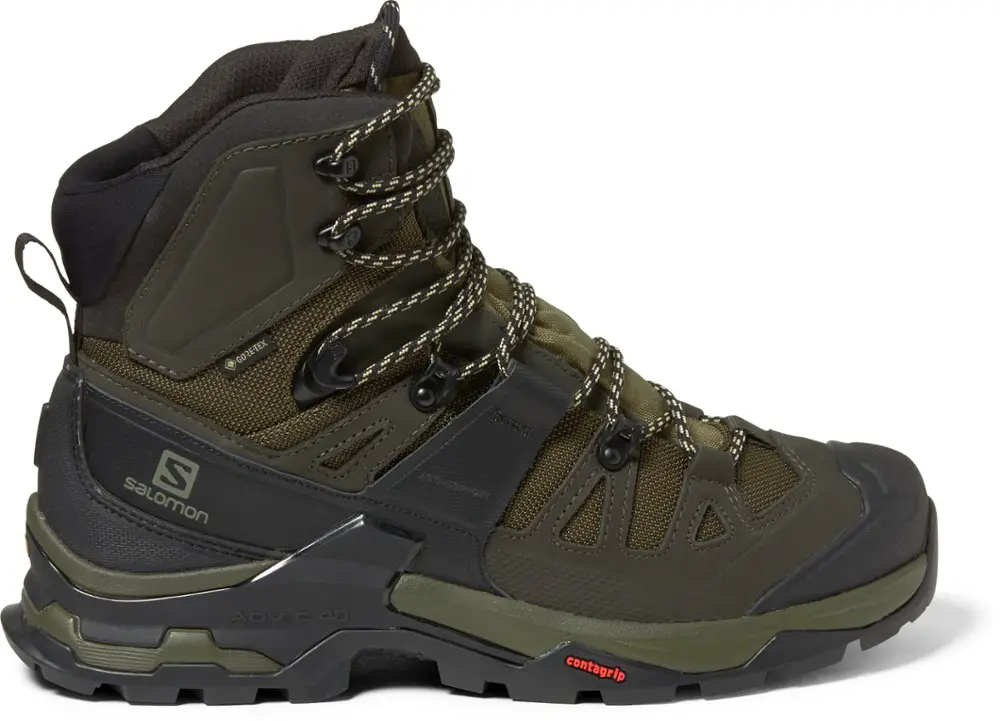 The Salomon Quest 4 GTX is the modern spin a traditional and extremely durable backcountry focused hiking boots. It is made for the toughest of conditions and deliver fantastic protection, grip, support, and sensitive articulation to keep your stride fluid, stable and smooth. This boot is overkill for your everyday day and multi-day hiker on maintained trails. But, if you have an aggressive target in mind or often find yourself on very rough terrain, these could be the ultimate mix between comfort, durability and performance in a backcountry boot.
Trail Runners  
Trail Runners have greatly increased in popularity, simply, because they are way more comfortable for people. Trail runners are designed very light with solid traction on the sole for moving nimbly along the trail. They are comfortable, flexible and extremely light which for some people means less fatigued feet and more fun on the trail. Trail runners are the most breathable and for a guy like me with super sweaty feet are a life save on hot summer hikes.  There are many different types of trail shoes including light trail, rugged and off trail shoes that have different levels of construction aiding in grip, foot protection and stiffness. Technology in construction is getting better but, by opting for a trail runner instead of a traditional hiking shoe or boot you will be giving up some stability, durability and the protection from the elements. If you're the kind of person who has ankle issues you might want to think twice before tying on a pair of trail runners or at least make sure you test them out before carrying a heavy pack.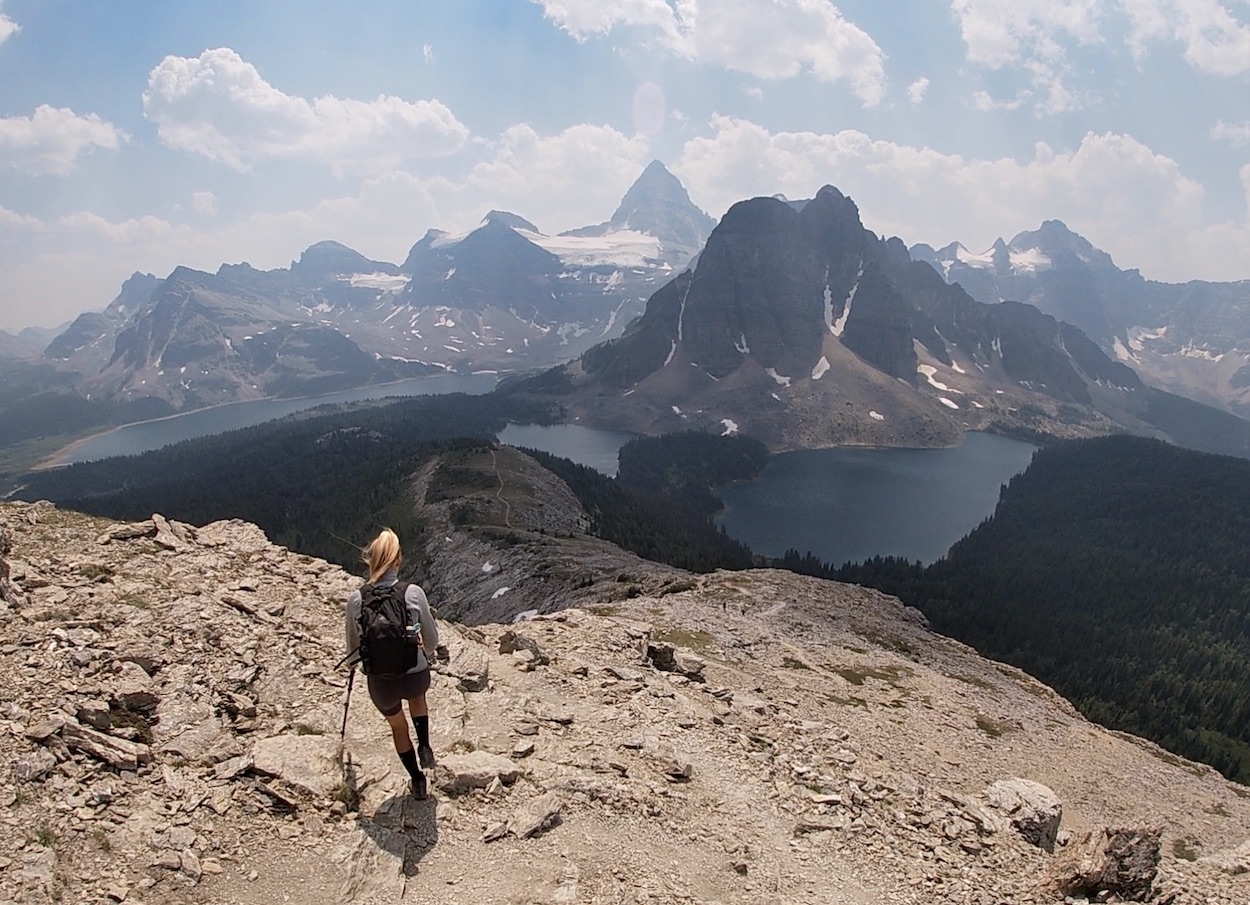 Types of Trail Runners
Light Trail Running Shoes
Think running shoe with better grip and rotational support! Light trail shoes are built for long runs or walks on gravel/dirt roads, paths and trails. They are extremely lightweight and allow runners and walkers to travel long distances with minimal amount of fatigue. They provide some protection from rocks and roots and have a little bit of stiffness to promote proper foot placement.
Who Are Light Trail Running Shoes Best For?
The Ultra-light runner or someone who walks or hikes on uncomplicated terrain like wide gravel paths and roads.
Pros
The absolute lightest in capable trail shoes
Great for long distance trail runs
Quick Drying
Extremely breathable
Cons
Minimal support, stability and stiffness
Not Durable
Tread wears out quickly
Bad for fall or summer use
Our Top Light Trail Running Shoe Pick
Brooks Catamount Trail-Running Shoes ($160)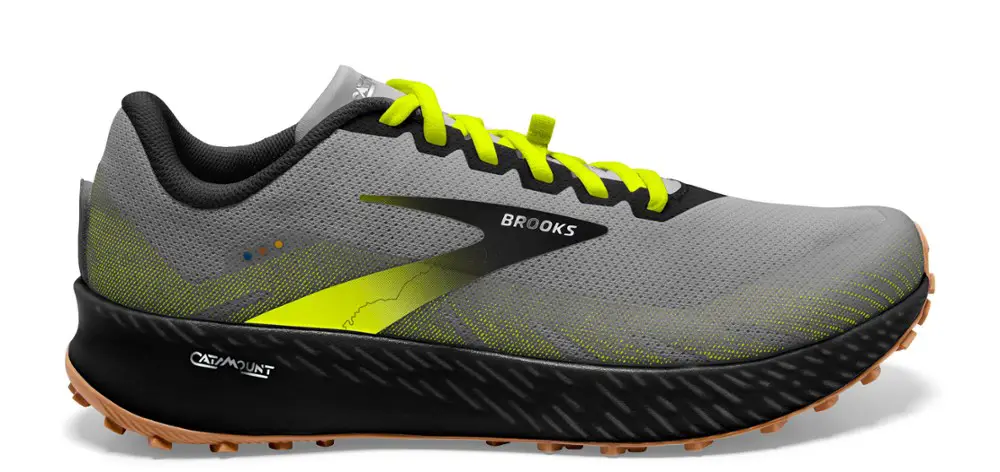 The Brooks Catamount is ideal for running fast, far and keeping things light. They have great cushioning and a rock guard on the bottom to protect your foot from roots and rocks. These are a great shoe for the serious trail runner, or someone who likes to trail walk on maintained trails and wants a running shoe type feel with superior sole grip.
Rugged/Off Trail Runners
Unlike light trail shoes designed for gravel and dirt roads, rugged trail shoes are built for traditional everyday hiking trails. The rugged trail shoe covers the widest spectrum of terrain and is built with toe caps, some sturdier materials and stiffer builds to make them more durable. The tread patterns on the sole are softer and designed for optimal grip and stopping power, especially on wet surfaces. You can also choose rugged trail runners that have a mid/high cut so you can have some more ankle protection. The materials are fairly resilient but the tread and mid shoe will wear down a lot faster than your traditional hiking shoe or boot. You can also find off-trail runners that have reasonable waterproofing.
Who Are Rugged and Off-Trail Runners For?
Rugged trail runners cover the widest spectrum of terrain and are the best for runners, hikers or walkers that want the benefits of a lighter shoe while having some of the stability, protection and grip of a traditional hiking boot.
Pros
Lightweight
Fairly Durable and Supportive
Quick Break In Period
Comfortable For Long Distance
Breathable
Options for waterproof, and mid/high cut
Cons
Less durability than a traditional hiking boot
Tread wears fast on the sole
Minimal support and stiffness for carrying heavy loads
Our Top Rugged Trail Runner Pick
Altra Lone Peak 6 Trail Runner ($140)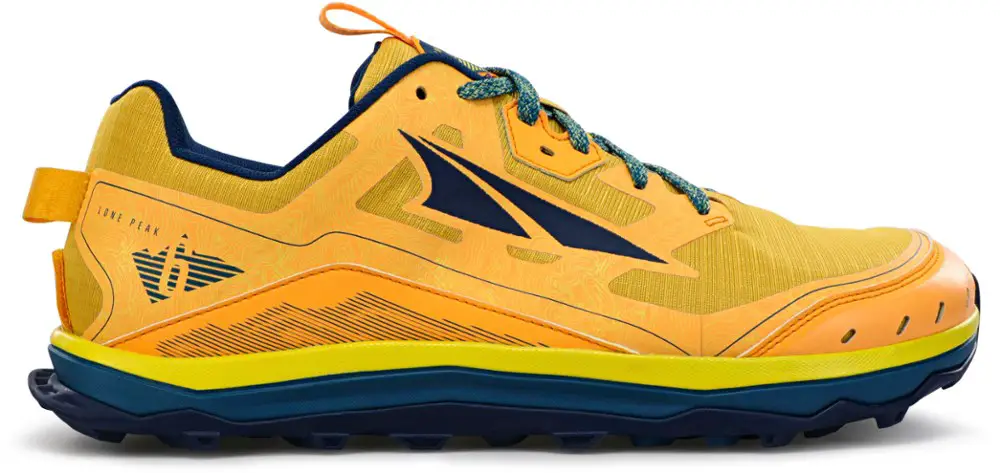 The Lone Peak 6 is for the serious trail runner who often find themselves on rougher terrain. It offers fantastic stability, durability and protection from underfoot rocks and roots as you enjoy the mountains.
How To Decide What Type Of Hiking Shoe Is Best For You
In the end it really comes down to personal preference, comfort and what you are doing. You should ask yourself a few simple questions before deciding on what pair of shoe/boot style to be on the hunt for.
Ask Yourself A Few Questions
What is the objective/goal?
Will you be hiking for multiple days?

For multiple days of hiking a stiffer soled hiking boot or trail runner will prevent foot fatigue over time

Are you going to be walking/hiking maintained trails casually?

Hiking shoes and trail runners both work great for casual hikes/walks on maintained trails

Will you be carrying a load on your back?

If you are carrying a heavier load on your back a hiking boot offers more support and stability than a trail runner

Will reaching the goal require additional gear (ie. Crampons)

Mountaineering or Backpacking specific boots are designed to accommodate additional equipment with very rigid soles

Will you be covering long distances in single days?

If you are covering a lot of ground in a single day, especially at speed, trail runners/shoes will make your life much easier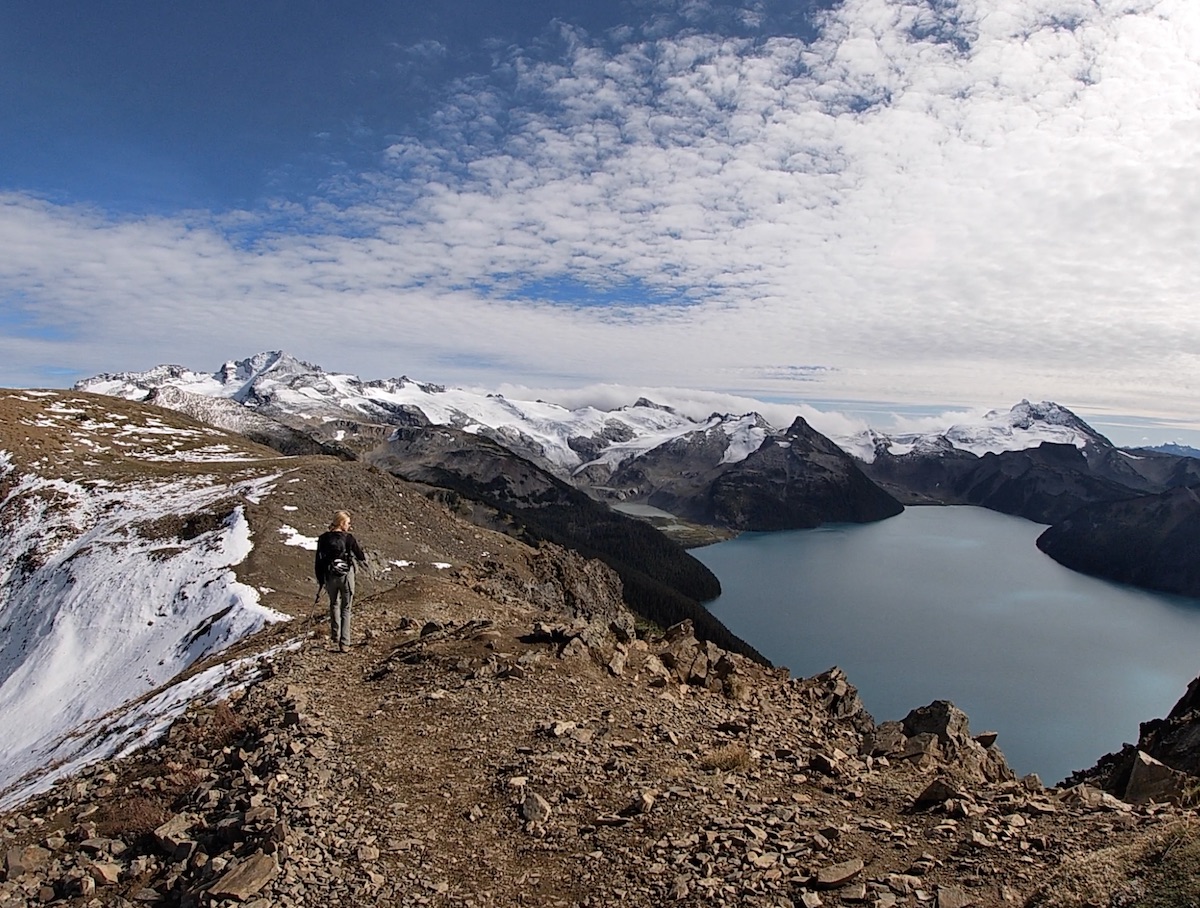 What is the season and expected weather?
Is it going to be cold and snowy?

Opt for a high cut hiking boot or backpacking boot when it is cold and snowy to keep your feet dry and warm

Will the weather be hot, dry and sunny?

Trail runners are super breathable and are much more comfortable on a sunny day especially if it is very warm out

Will it be wet with lots of rain?

Some trail runners are waterproof but if the forecast is calling for a lot of rain you will be much happier with you leather or Gore-Tex mid/high cut hiking boots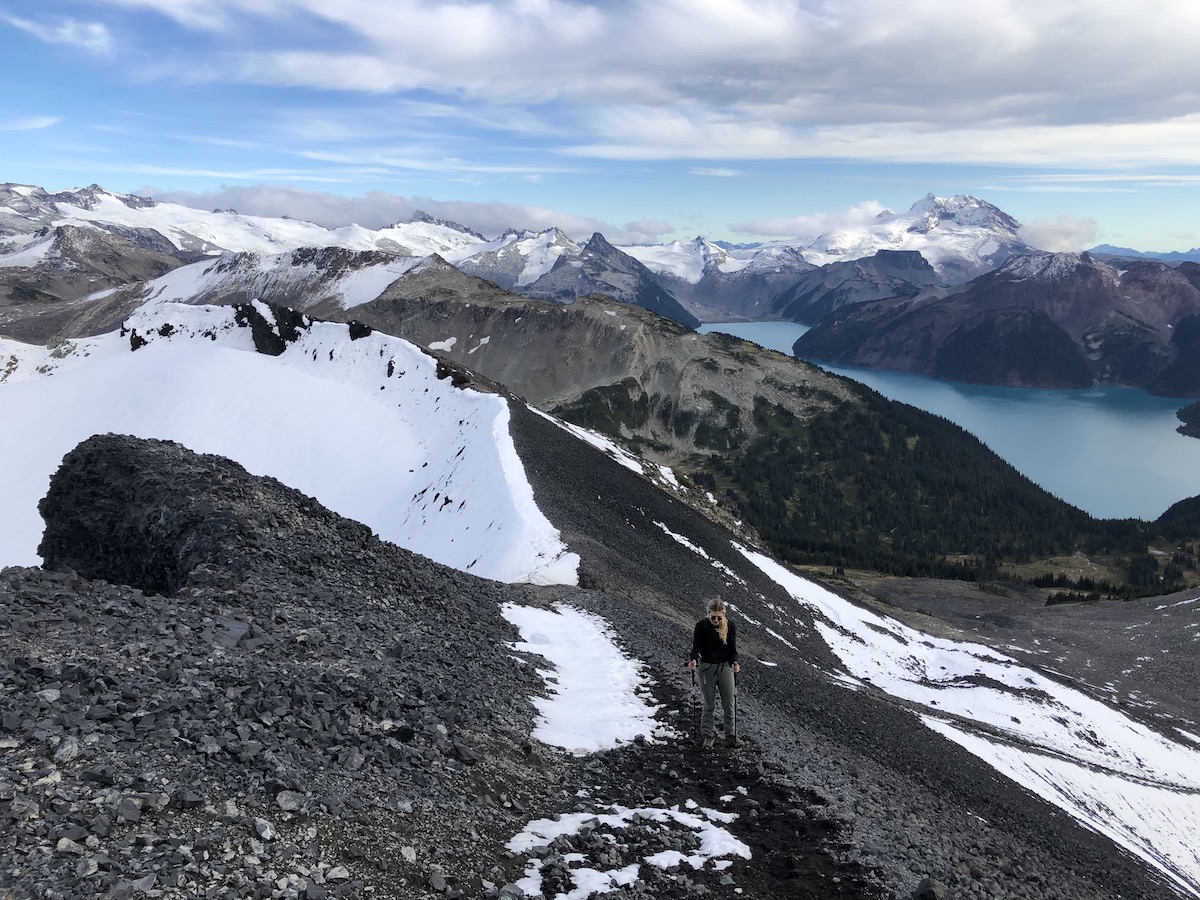 What is the terrain like?
Is the terrain packed soil, gravel and rocks

Trail runners offer great grip on wet rocks thanks to the soft tread

Creeks, rivers or mud that need to be crossed

Hiking boots will always protect you best from mud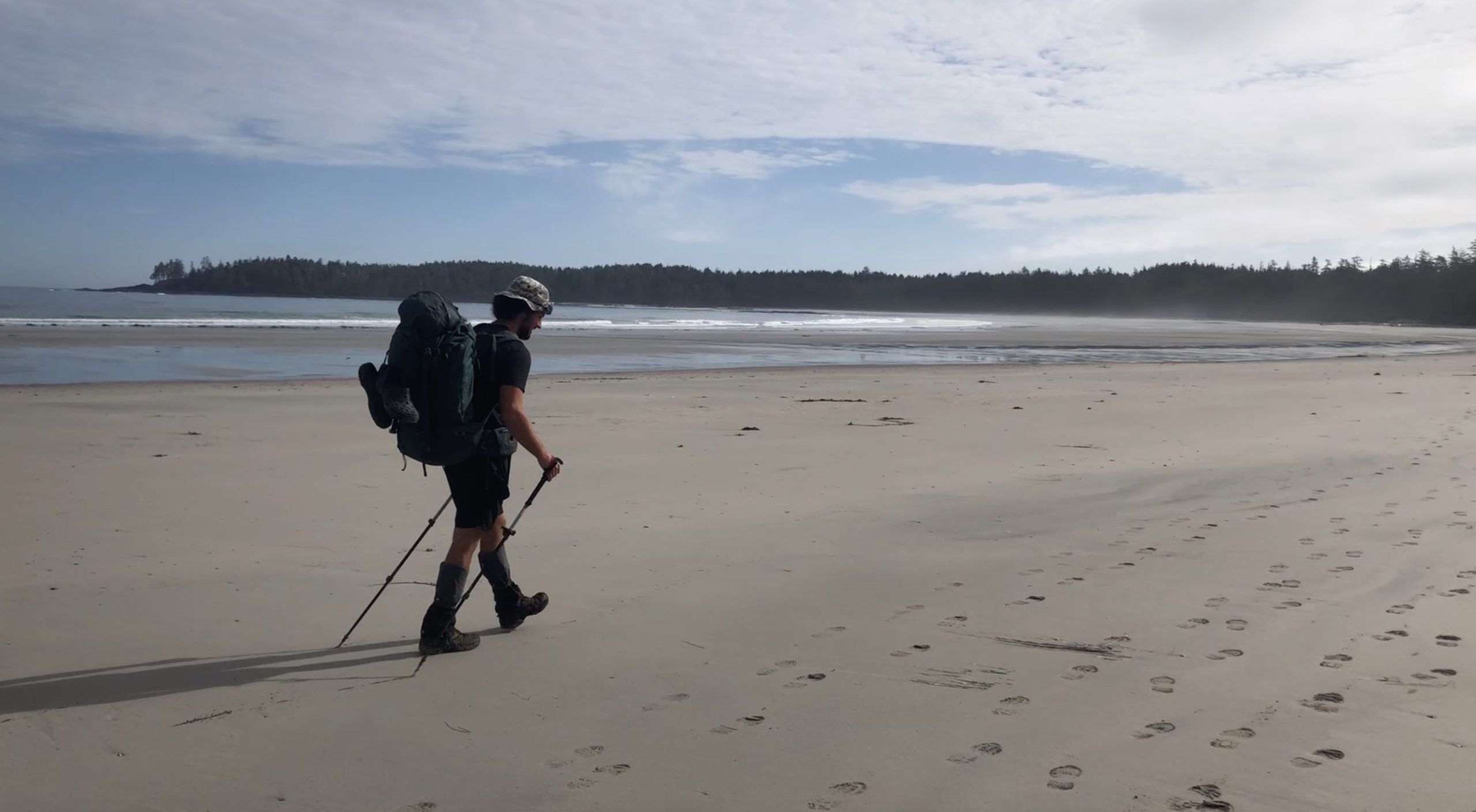 How is my health?
Are your joints, ankles, muscles and tendons healthy or do you have some instabilities or previous injuries that may benefit from additional stiffness and support
Hiking footwear is a tool and sometimes you need to own a few different tools to get the job done right! I own three different pairs of hiking boots/trail runners that I rotate through depending on the time of the year and conditions.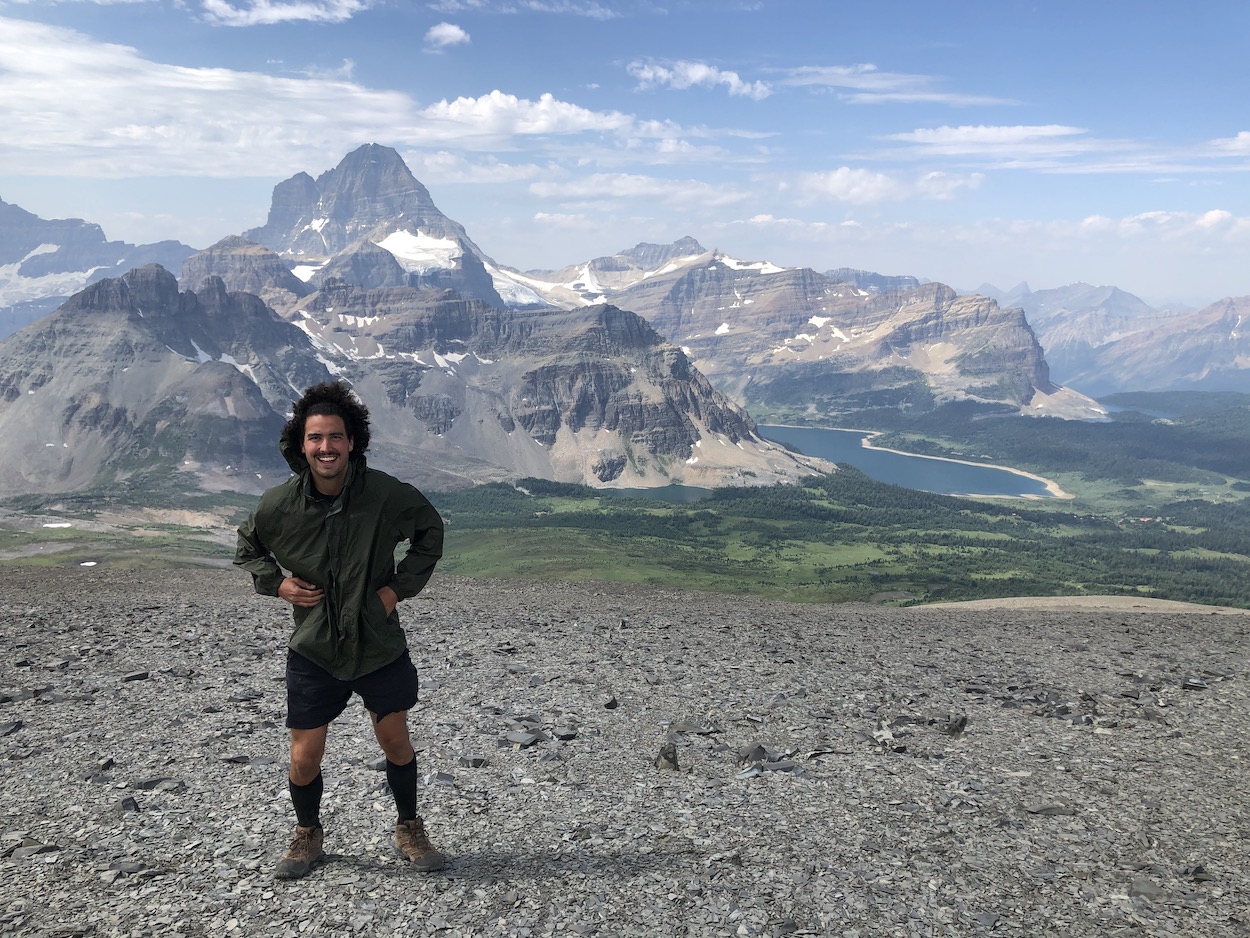 What I Personally Wear Hiking
Merrell Moab Speed GTX Mid Hiking Boots
The first, my 'daily driver' and shoe I use most often is a set of Merrell Moab Speed GTX Mid Cut hiking boots. These super lightweight hiking boot/trail runner hybrid are ideal for day hikes, trail runs and small overnight hikes. I find the feel of a trail runner to be super comfortable and I enjoy having a higher cut boot to protect my ankles. On day excursions I tend to carry less weight and walk a lot faster (sometimes running) so I prefer to have a much lighter and more comfortable shoe. My feet tend to sweat way less in the Merrell Moab Speed Mid GTX boot and my feet tend to feel pretty darn good after a day of hiking. The soles are not stiff and the tread and mid has worn down quite quickly (in less than one season of very consistent hiking). They are Gore-Tex but don't fair to well against water and mud and my feet often get a little wet. Fortunately they dry quickly. I find that the high cut provides my ankles with enough support and I feel stable on the trail. I used the Merrell Moab speed hiking Garabaldi Lake, Panorama Ridge and Black Tusk and thought they were the ideal shoe for that type of maintained trail.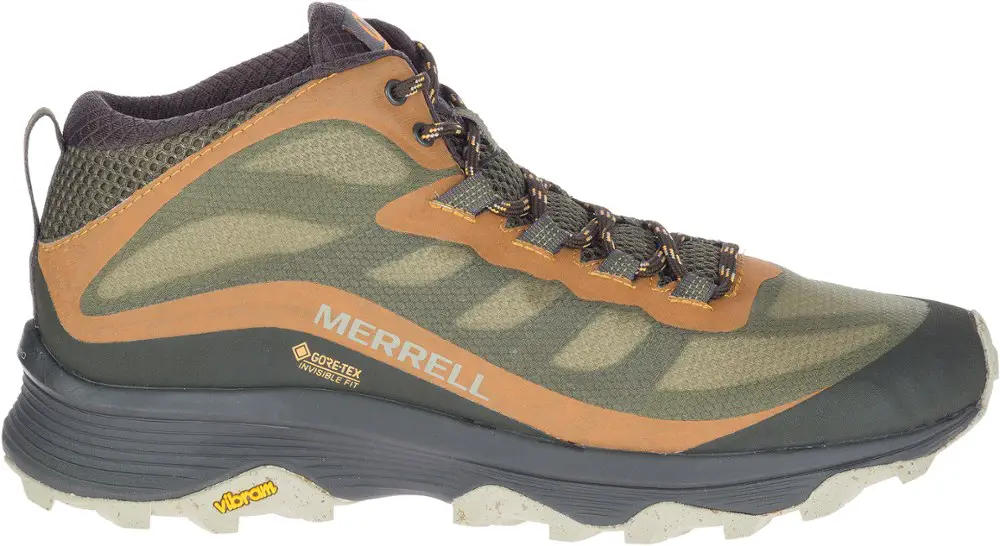 Merrell Moab 2 Mid WP  Hiking Boots
My second set of boots are the Merrell Moab 2 Mid Waterproof Hiking Boots. These are a more traditional hiking boot designed with a synthetic mesh allowing for some extra breathability and waterproofness. I used these boots on the Cape Scott Trail, Juan De Fuca Trail and for a 5 night Backpacking trip in Mt Assiniboine. I feel very stable, secure and balanced in these boots and confident even if I misstep with a heavy pack. The durability and tread is quite good and I find the boots comfortable. The waterproofness isn't too much better than my trail runners or a leather hiking boot and they take forever to dry. I find that my feet get much warmer in these boots compared to my trail runners making my feet even more fatigued, hot and bothered after a long day. However, I really appreciate and would recommend a stiffer boot with additional stability for routes like the Juan De Fuca trail that are known for the mud and slippery root filled terrain. I've never rolled an ankle in this things and they have never let me down. I hike a lot and am very hard on gear and seem to go through at least one set of these every single season!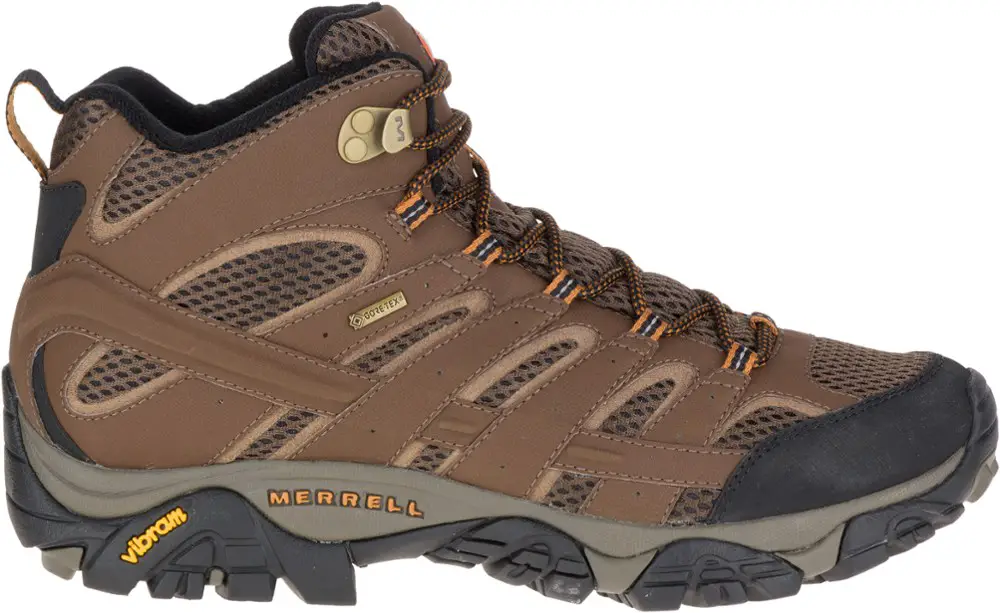 Zamberlan Vioz GTX Hiking Boots
My third boot is the Zamberlan Vioz GTX backpacking boot. This boot is an absolute classic and I've put it through absolutely everything. This boot is full leather, is barely breathable and is built for the toughest of trails and weather conditions. I only pull this boot out for fishing, hunting, backcountry excursions (with a lot of bushwhacking & creek crossings) and winter use. This boot is my go-to choice to have on my feet when I'm camping or messing around casually in the backcountry with my fishing rod as it protects my feet from the elements. The break in process was painful and I still would not recommend hiking maintained trails with these things as they are way heavier and not worth the foot sweat and pain compared to trail runners or lighter hiking boots. But, if you need something burly for tough conditions, your feet will thank you by being protected in a classic leather hiking boot.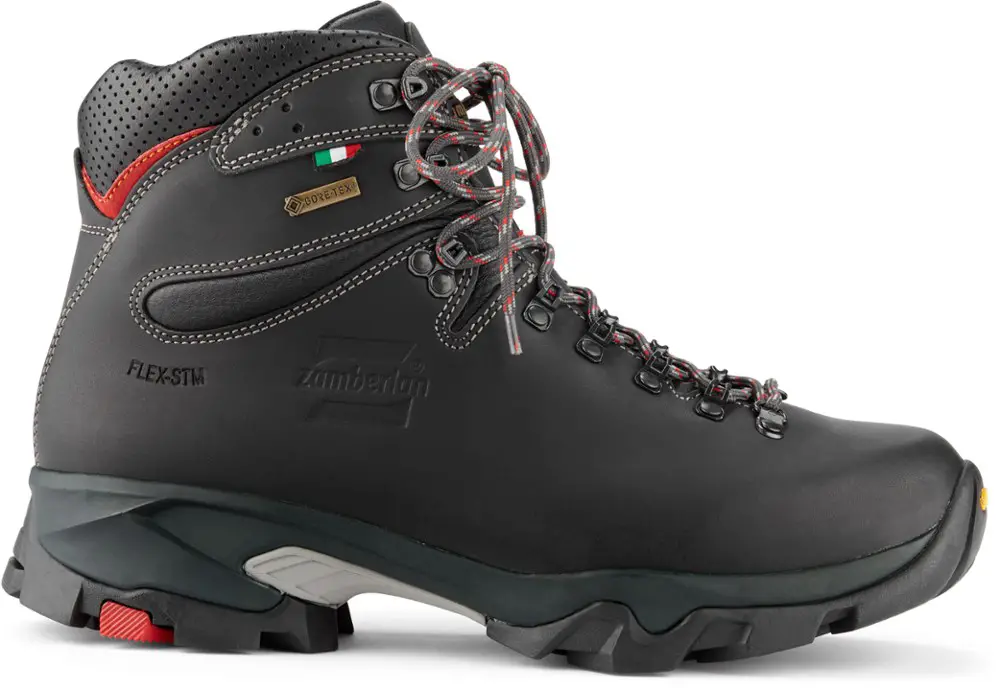 Finding the perfect style hiking shoe, boot or trail runner is going to completely depend on your preferences, your hiking style, the terrain and the time of the year you are hiking. If you are an extremely passionate hiker or have the ability to do so I would always recommend to have a few different shoes to tackle different terrain, objectives and weather situations.
Everyone's feet are different. Some people love trail runners, some love hiking boots and others thru hike in their running shoes! It's going to take a little bit of experimentation but once you find the right shoe your days on the trail are going to be that much better!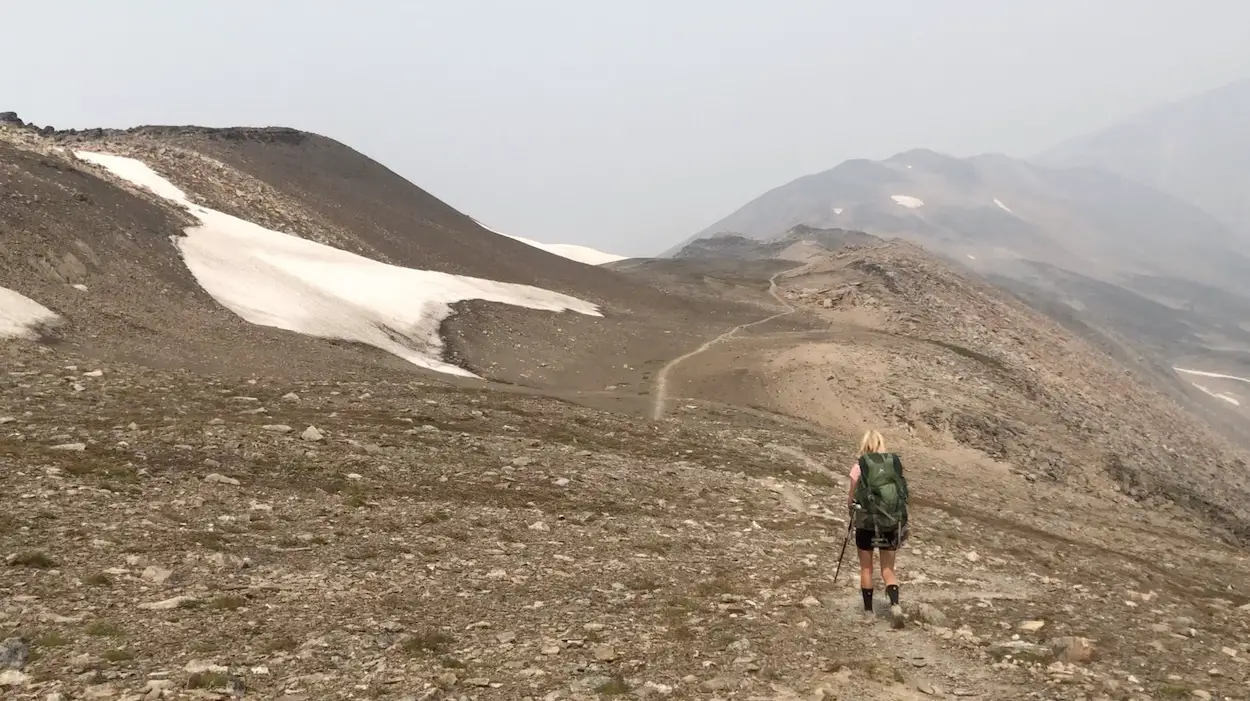 Let me know in the comments if you have any questions about trail runners or hiking boots.
Happy Hiking!