Waist deep powder days on Peak chair, shredding groomers on 7th heaven or busting off cliffs in Spanky's Ladder. Whistler Blackcomb is legendary and its variety and one of a kind terrain makes it the king of resort skiing in North America. There are many things I love about Whistler Blackcomb, but my personal favourite, without a doubt is how long the mountain stays open!
Whistler Blackcomb used to offer skiing year round (on the glacier in the summertime) but now you can only ski from late November until the mountain closes Late May. You heard me right, Whistler Blackcomb stays open for skiing and riding until June!!!
I know many of us adventurers are multi-sport enthusiasts and are happy to hang up the boots and move onto the next sport. But for a skiing obsessed guy like me, I cherish every single turn and am always stoked to be able to stretch my season that much longer.
Spring is without a doubt one of my favourite times to ski at Whistler Blackcomb.
HERE ARE TEN REASONS WHY.
The Sun Is Out Late
In the spring months at Whistler Blackcomb the chair keeps on spinning until 4pm! This means you can keep on shredding right through the heat of the day. This also means that you can hide out on the mountain somewhere away from patrol, build a jump or some comfy snow chairs and hang out in sunshine with a few brews. Nothing feels better than riding down Whistler mountain all alone at the end of the day with a buzz! Just watch out for groomers!!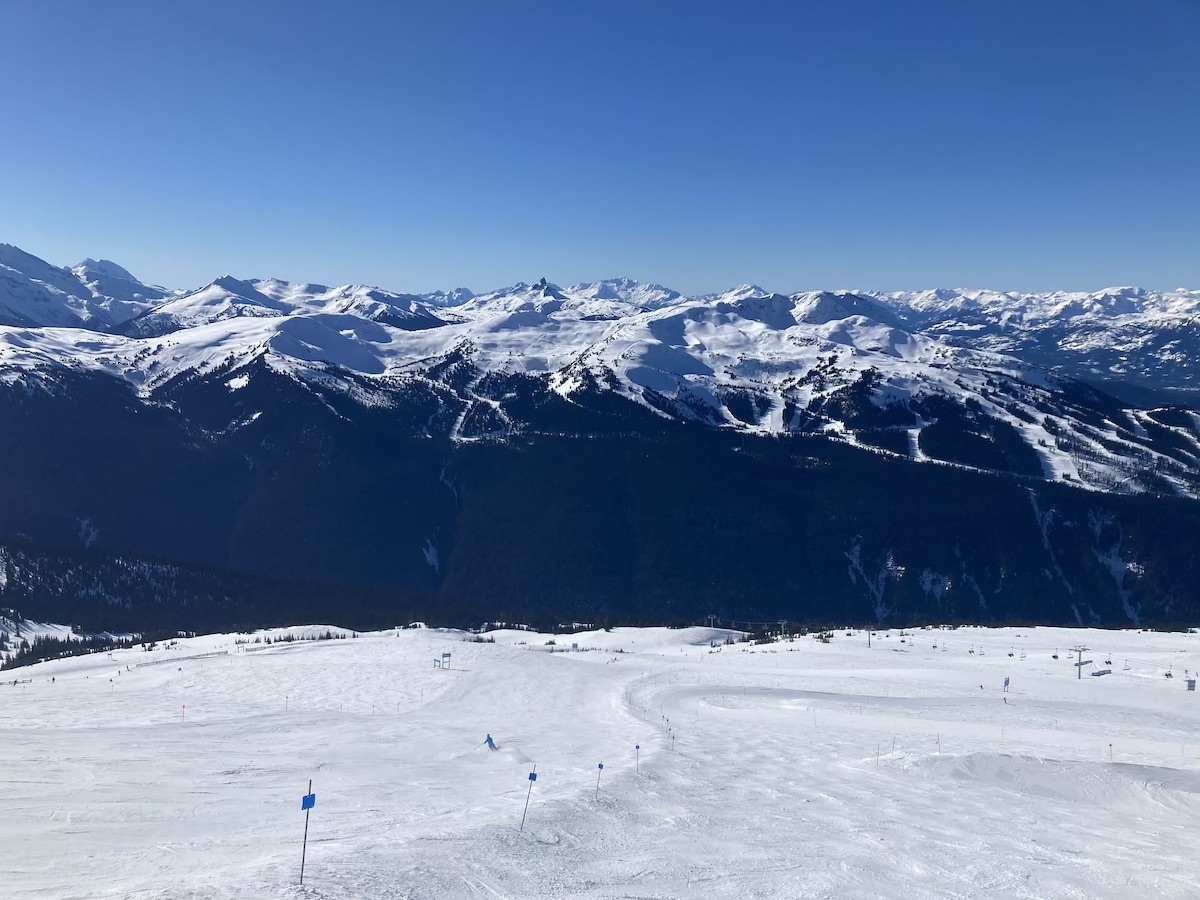 Bluebird Days
Whistler Blackcomb is home to the flattest light on earth. At least that's what I think. For a large majority of the season, especially when it's snowing, the visibility at the mountain will be complete garbage. With the vast Alpine terrain on Whistler it is always frustrating when you can't make out the gorgeous alpine bowl beneath your feet from the fog in front of you. In the Springtime BLUEBIRD days are much more common. Nothing beats a blue sky with the sun beating down on the slopes. Make sure to stock up on blue sky glory photos in the spring so you can remember what the mountain looks like on those cloudy months next season.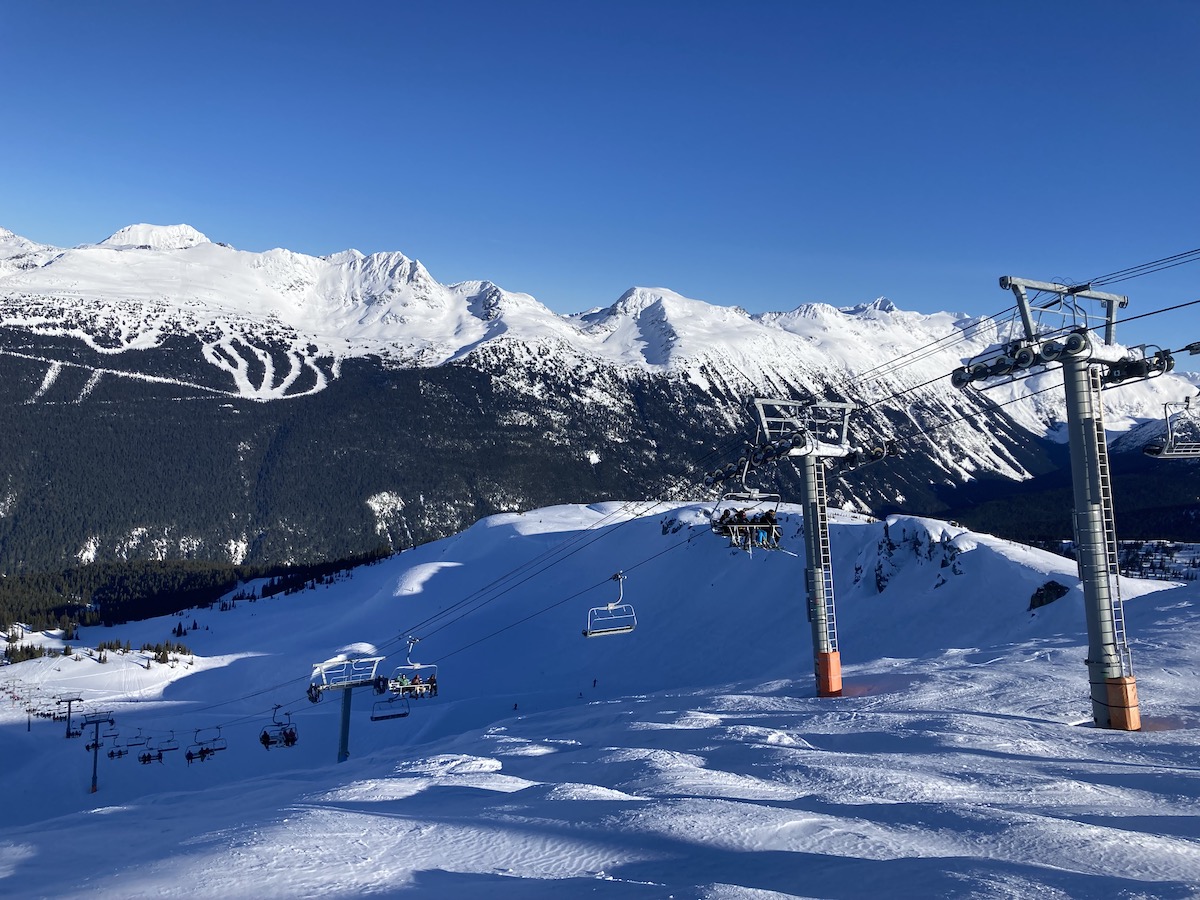 Soft Snow
I absolutely love corn snow. It's super predictable and when it gets super wet can almost feel like powder with a wider pair of skis. If you get out in the heat of the day you'll be able to slash some slush and have the confidence to try new things on an ice free mountain. Spring slush is very forgiving and is an awesome time to try new tricks in the black park or challenge yourself with some moguls or steeper terrain you've been eyeing down all year.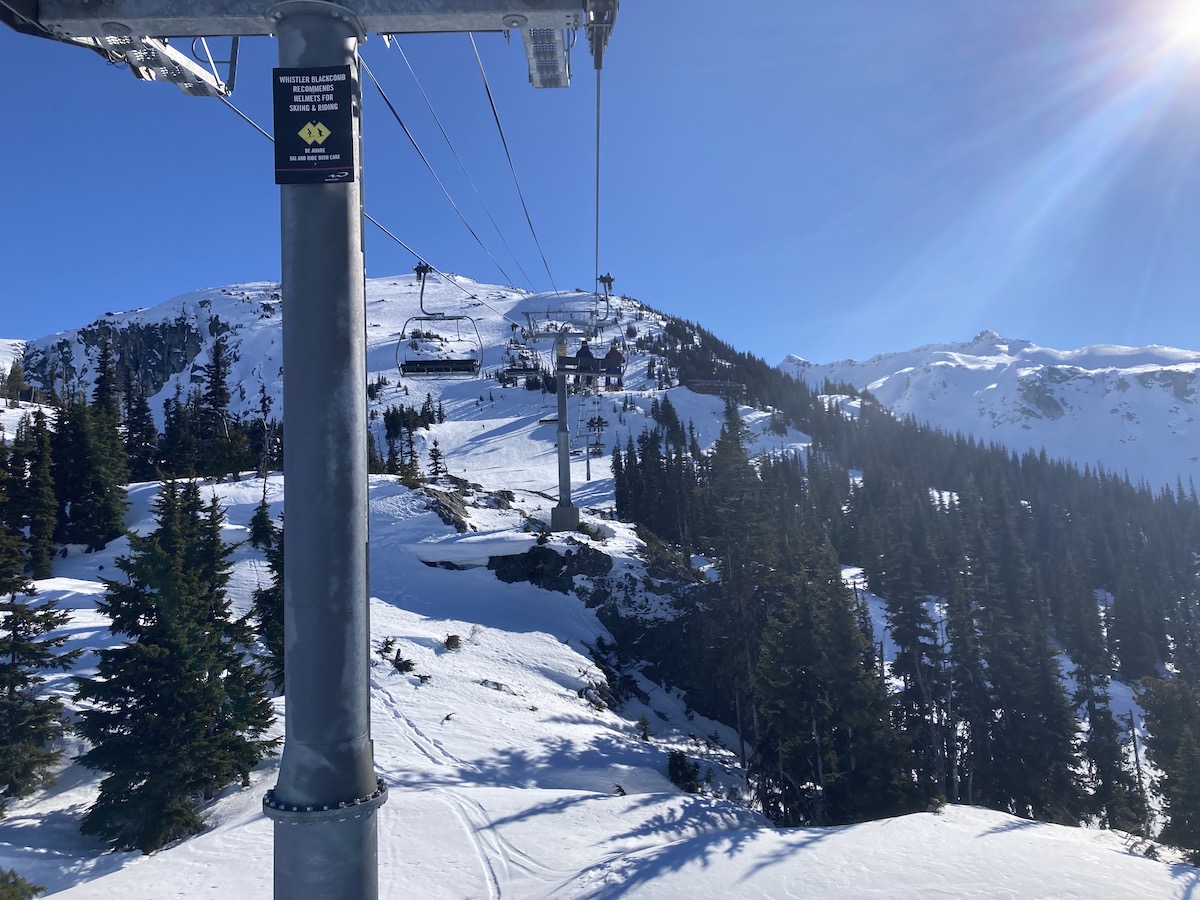 Cheaper Accommodation
Cheap accommodation… You must be lying. I didn't say cheap, I said cheap(er). April 20 – End of May is considered shoulder season at Whistler Blackcomb. The summer bike park isn't in full swing and many skiers and riders have hung up their boots for the season. I've seen accommodation which is typically $400 in the heart of winter drop down to $120 per night. If you are just an average joe like me, spring is pretty much the only time you can afford to spend a night in a hotel at Whistler.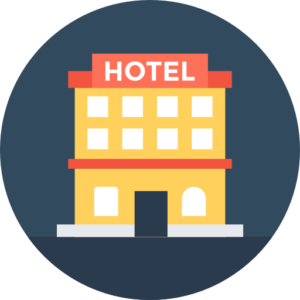 Powder
There is always the potential for powder at Whistler. Usually a few times in late-April and May the weather will align and the clouds will release their fury on the mountain. Wet spring powder is always a blast and typically the mountain will be dead quiet, meaning that you'll have fresh tracks all day long. If there is powder in the forecast, make sure you choose a wide (100+mm) underfoot ski so you can float on that stuff. Also, pack some advil for the end of the day because you quads are going to be in a world of hell.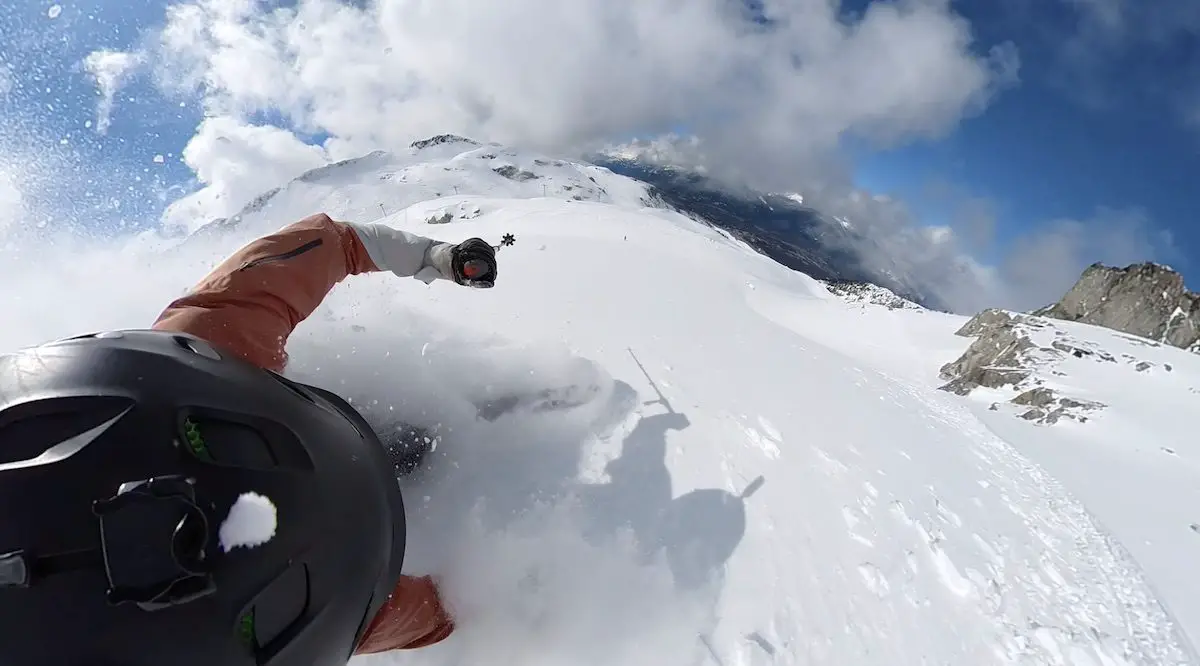 Relaxed People
I grew up skiing at a small mountain (Manning Park) which at the time had an old school feel and everyone gave off great vibes. This is not the case for most of the year at Whistler, although I wish it was. For every amazing local and visitor that shreds Whistler every year there are just as many locals and visitors who are pricks. Powder brings out the worst in people and I've seen full on fights break out in chairlift and gondola lines.
In the Springtime, no one is in a rush, the vibes are relaxed, and those who are left on the mountain are there for a good time.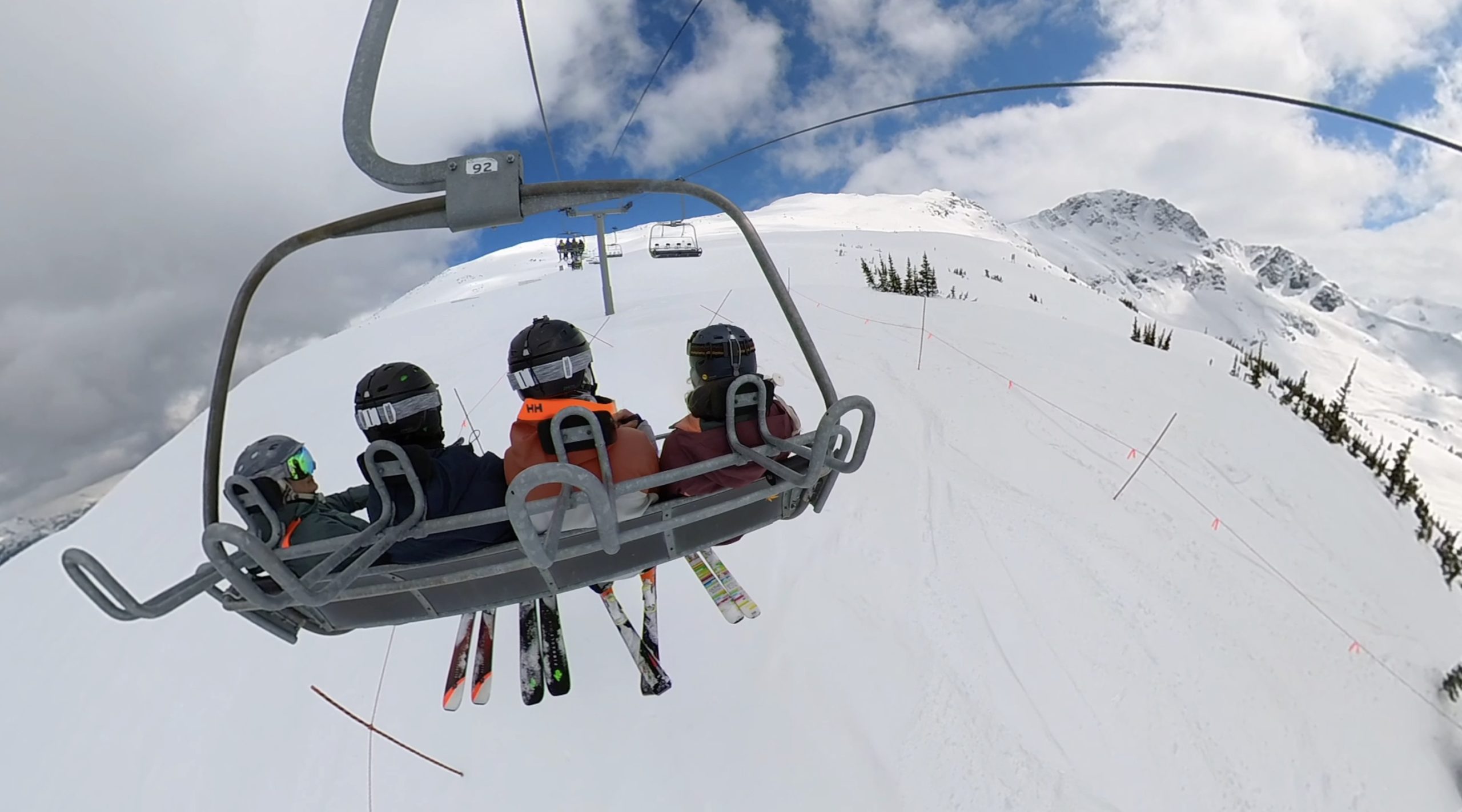 Beers
Peanut Butter has Jelly and Spring Skiing has BEER! Nothing better compliments a spring day at Whistler than ice cold bruchacho's. You never want to overdo it because this will affect your balance, coordination and make you more susceptible to a nasty wipeout. But, if you keep it tame, nothing beats a cold chairlift beer or a pint at lunch. You can always buy one from the lodge or bring them up in a backpack (my preference). Beers become well shaken and are prone to exploding when you ride with them in a pack or in your pockets. They are also super heavy and it sucks lugging around extra weight on the hill and beers can get hot/warm in a backpack on a sunny day. The secret to the perfectly chilled pint is to scope out a shady tree, dig a small hole in the base, and cover your beers with snow. Tree Wells are the ultimate beer coolers!!
I think Beers taste the best at Whistler Blackcomb. Maybe it's the views or maybe it's because I'm usually dehydrated when skiing in the sunshine. Either way I love Whistler Blackcomb beers in Spring!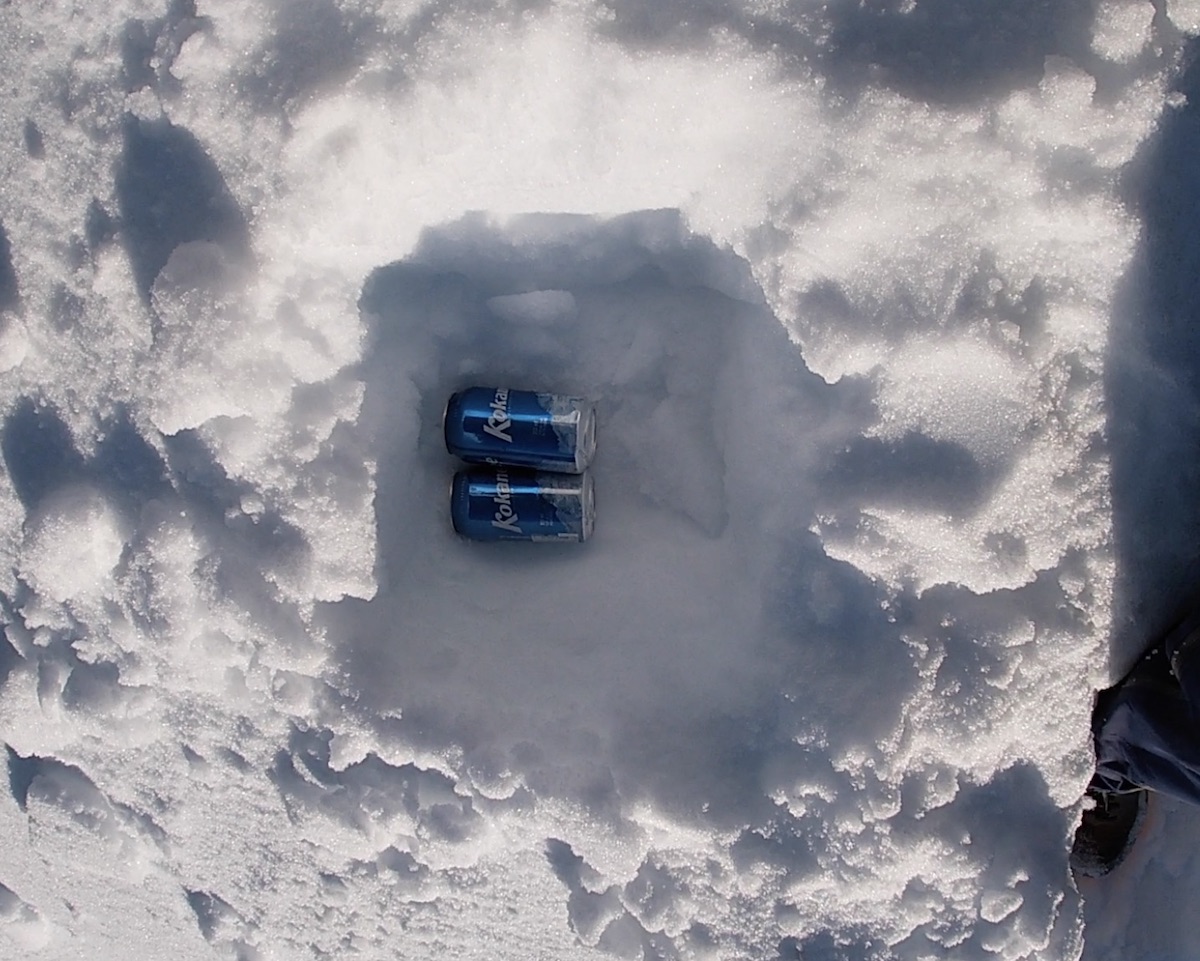 Wearing a T-Shirt
There is nothing more liberating than skiing in a T-Shirt. After fending off the cold, wind and snow all season I just can't wait to leave my jacket in the car and head up the lifts in a t-shirt. Always bring a sweater in the backpack though, sometimes the temperature at the bottom can be extremely deceiving!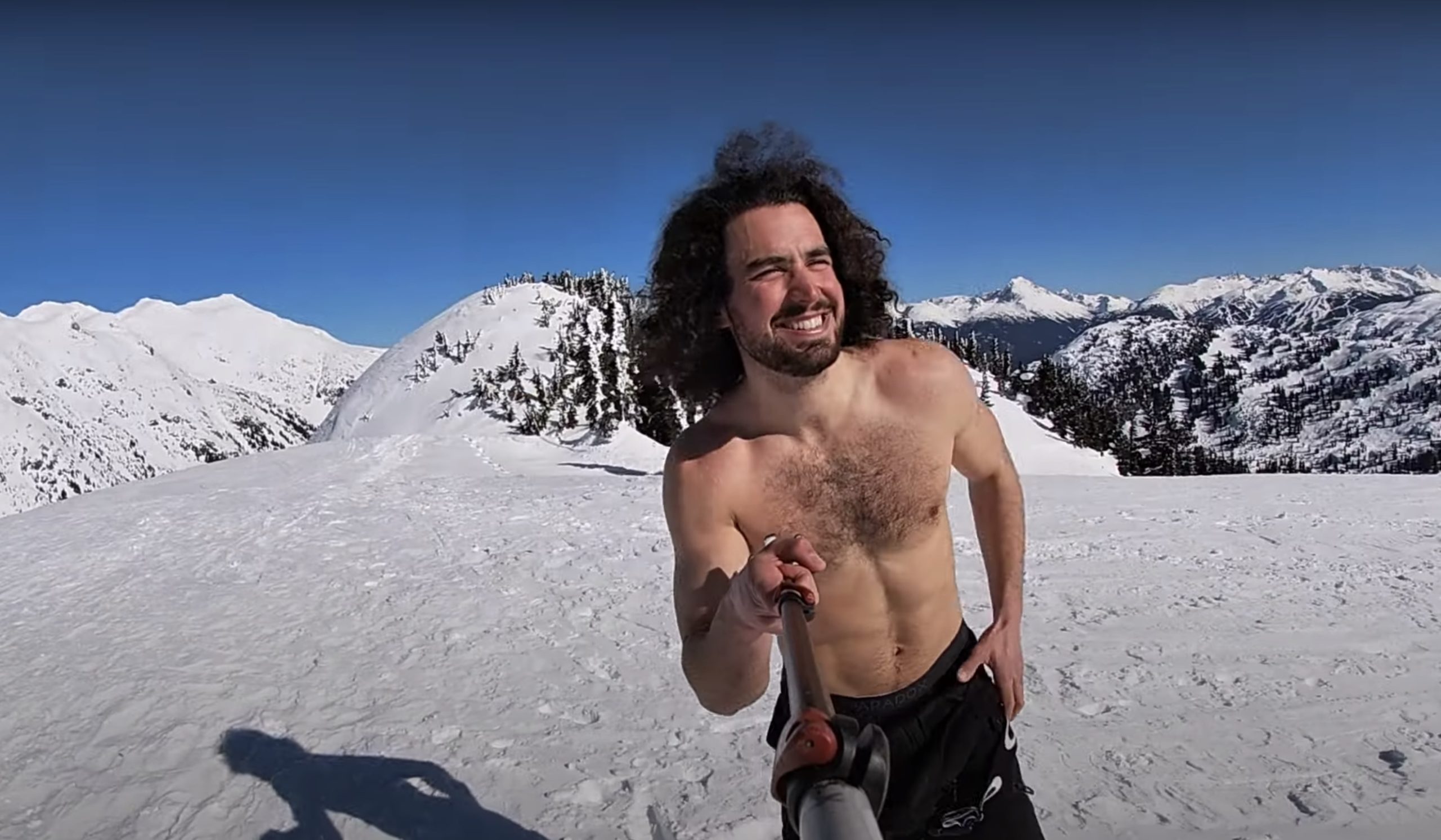 You Can Sleep In
I'm like a military sergeant when it comes to early ski mornings at Whistler Blackcomb. At Whistler the early bird gets the worm and the first person in line for the gondola will be able to lay siege on that fresh powder or corduroy while everyone else is sleeping in. Spring is different! The sleeper inners reign king in Spring and it pays dividends to wait it out before hitting the slopes. In springtime snow freezes overnight and thaws in the day (known as a freeze thaw). Skiing on frozen spring snow is no fun at all, it's actually a living hell. You're going to want to wait to get out on the slopes until the sun has had enough time to warm up Whistler Blackcomb converting the ice into perfect shreddable corn snow.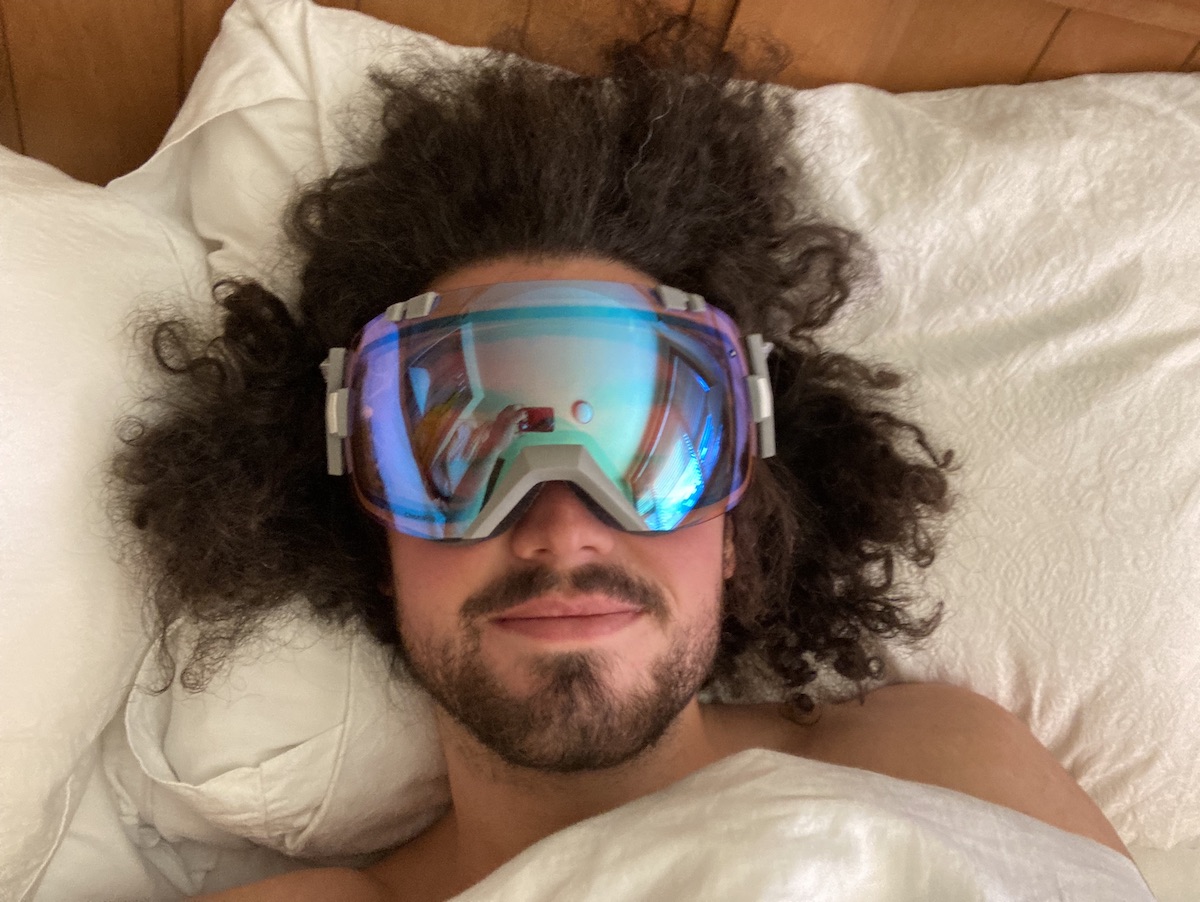 Apres
Whether you're going to be having some beers on the mountain after your ski day or heading into the village, the sun isn't going anywhere. I seldom hang out in the village, but when spring rolls around you can expect to see me drinking a chilled kokanee on a sunny patio in my ski boots.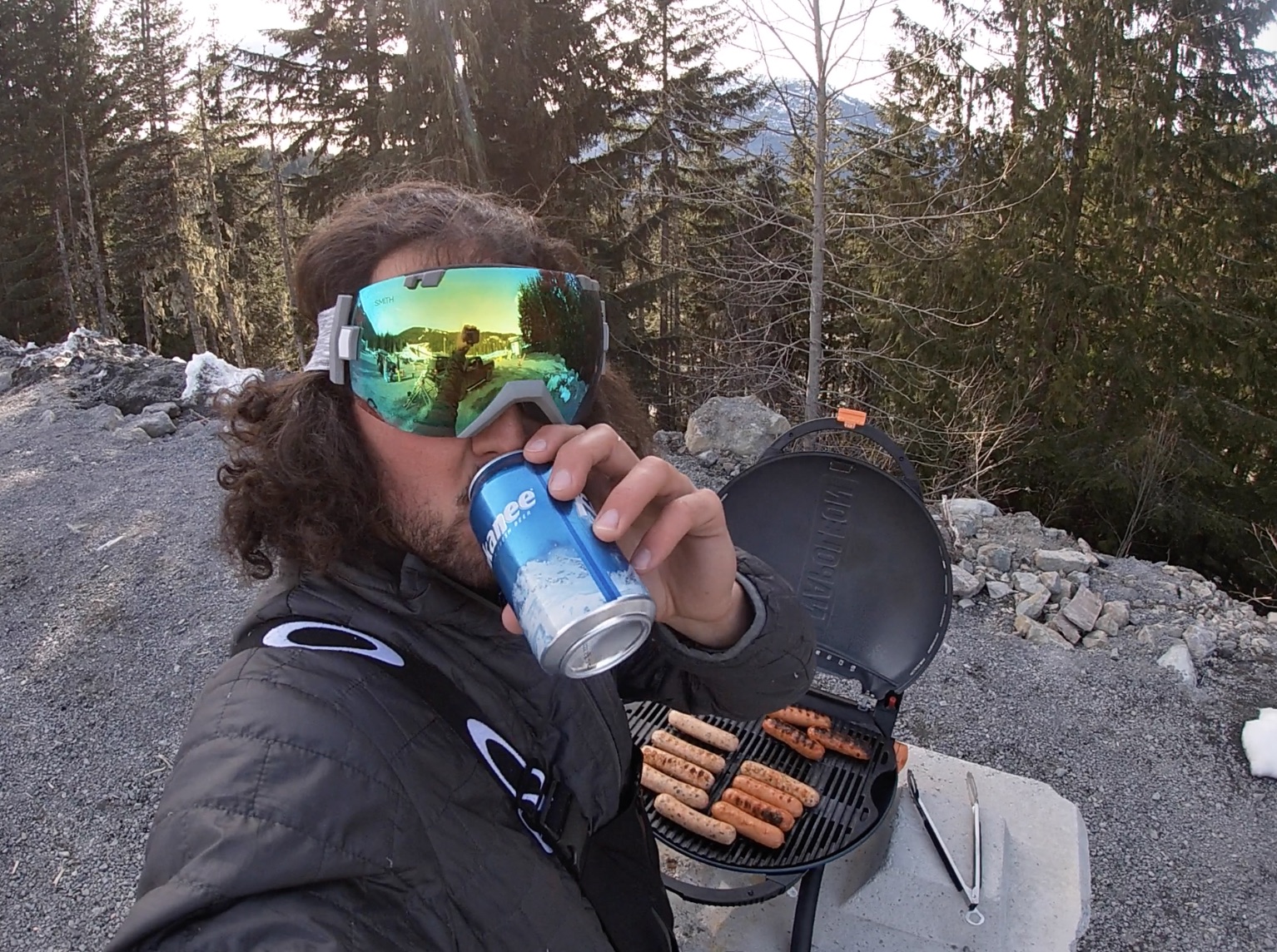 If you want some more tips on how to have the Perfect Day Of Spring Skiing you can check out my article HERE.
Have fun slashing slush, drinking brews and soaking up that sunshine.
I'll See You On The Slopes!
Whistler Spring Skiing Frequently Asked Questions