Backpacking is DIRTY and I love the feeling of exhausting myself and toughing the elements on route to my destination.
But, as much as I love getting dirty on the trail, I don't love when dirt and water get into my boots. Snow, dirt, water and pebbles are crafty and can manage their way into even the most waterproof of boots. The sensation of wet socks while hiking or walking often exhibits itself vividly in my nightmares. Wet socks and debris in your boots can lead to blisters, sores and tired feet. Keeping those toes happy is the name of the game when you are travelling for multiple days on the trail.
The secret to keeping your feet dry and comfortable on the trail is simply to wear GAITERS.
This article will teach you everything you need to know before purchasing a set of hiking gaiters.
What Are Hiking Gaiters
Gaiters are simply a breathable Nylon/Gortex fabric guard that covers the gap between your hiking boots and your pants. A gaiter looks like a leg sleeve that goes over your lower leg, wraps around your hiking boot, and has a heel strap on the bottom to keep them in place. You can wear gaiters with shorts or hiking pants and any sort of hiking or trail running boot.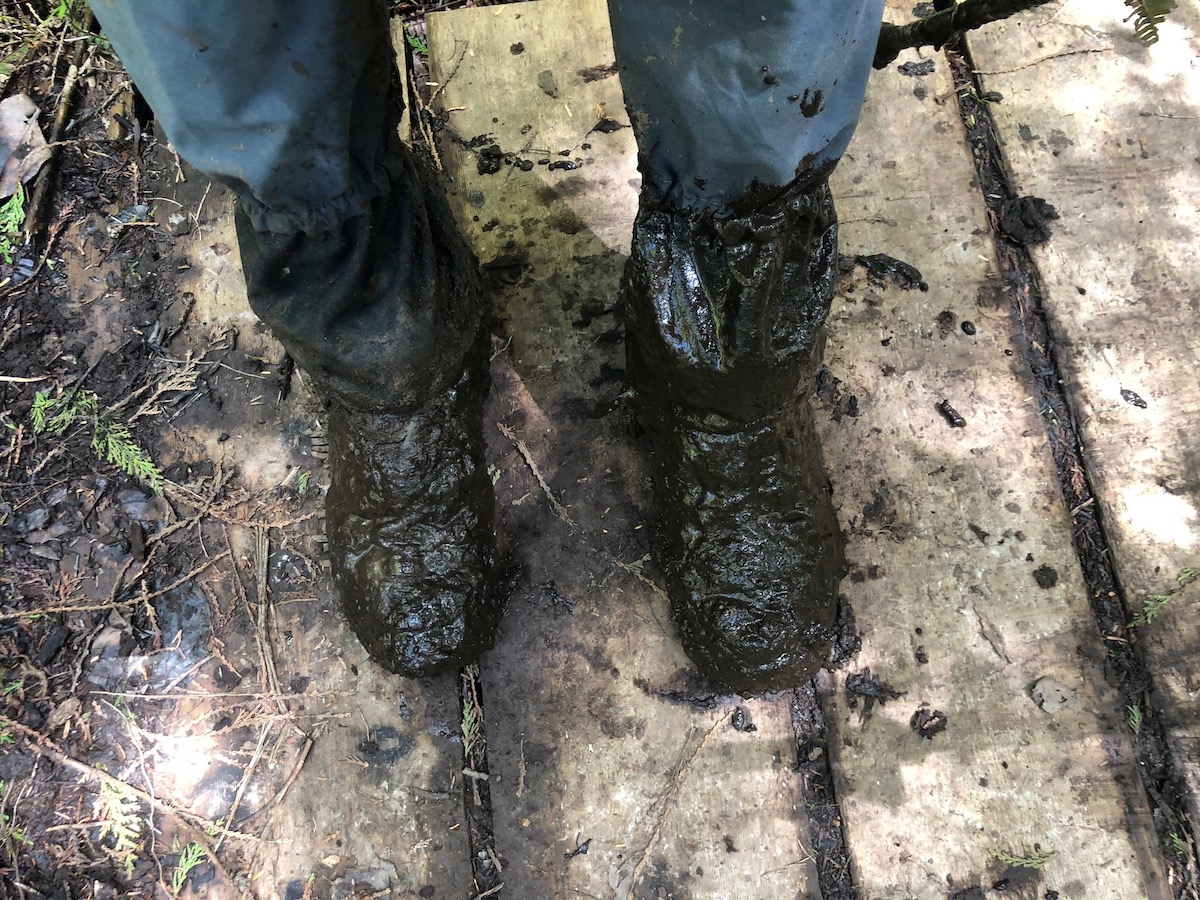 Why Use Hiking Gaiters
Waterproofing
Even if you have the most waterproof boots on the market, moisture is sneaky and will make its way into your boots. The cuff of the boot is the weak link and often water will work its way down your pants or splash up from the ground into your boot. Wet feet and boots are a pain and carrying around extra moisture will slow you down in the long run. Strapping on a pair of gaiters will provide a greater layer of protection from water and will help your waterproof boots perform at their full potential. Say hello to dry socks!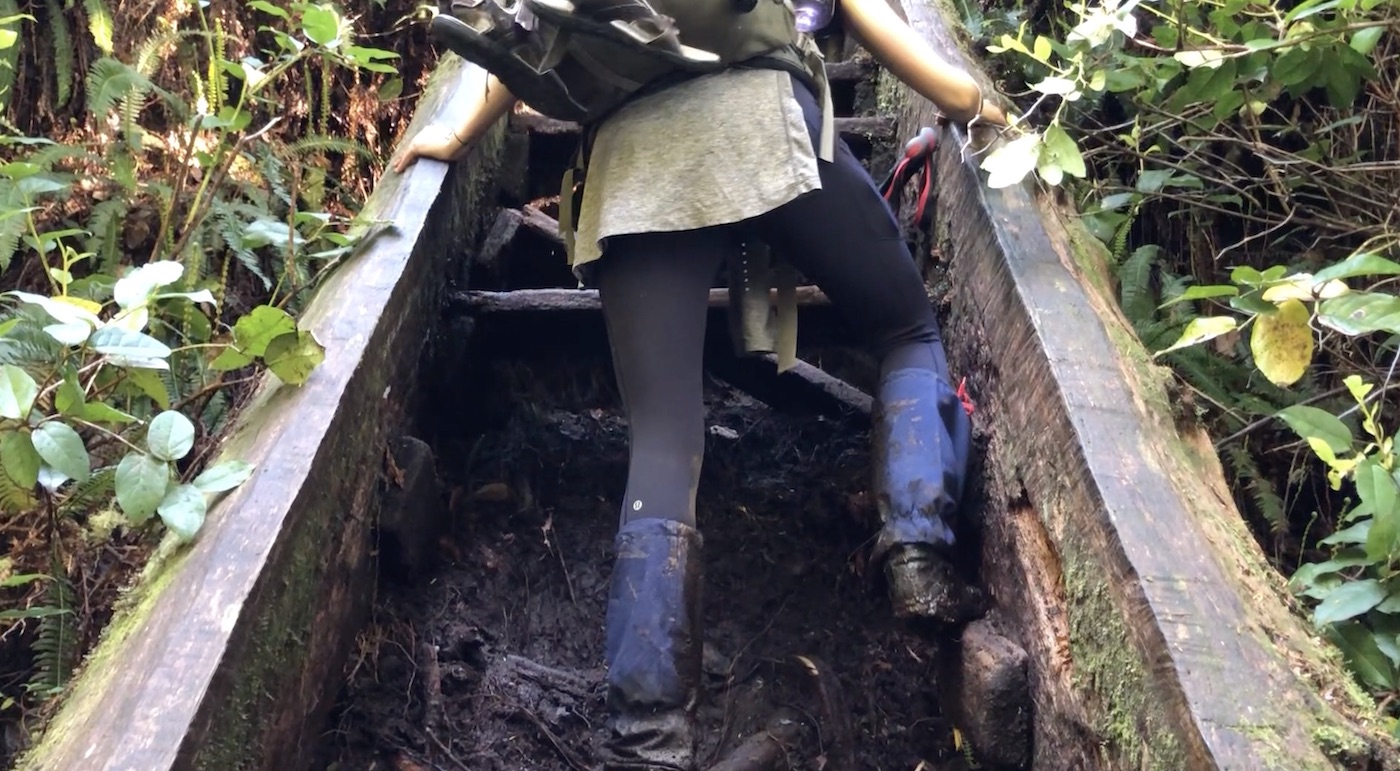 Keep Dirt & Debris Out
Have you ever taken your hiking shoe off at the end of a long day on the trail, flipped it upside down and been amazed by the amount of branches, dirt, pebbles and pine needles that fall out. Walking around with debris in your boots is downright uncomfortable, bad for your feet and overtime will actually reduce the lifetime of you boot. Gaiters will keep all that nasty gunk out of your boots and you'll never have to stop your stride to get that annoying rock out of your boot ever again.
Protection
Gaiter provide an additional physical battier of protection. If you are hiking in an area with lots of vegetation your lower leg is susceptible to scratches and coming into contact with unwanted plants and insects. Ticks are a serious concern when hiking in Canada and Gaiters are a great preventative measure to keep you safer on the trail.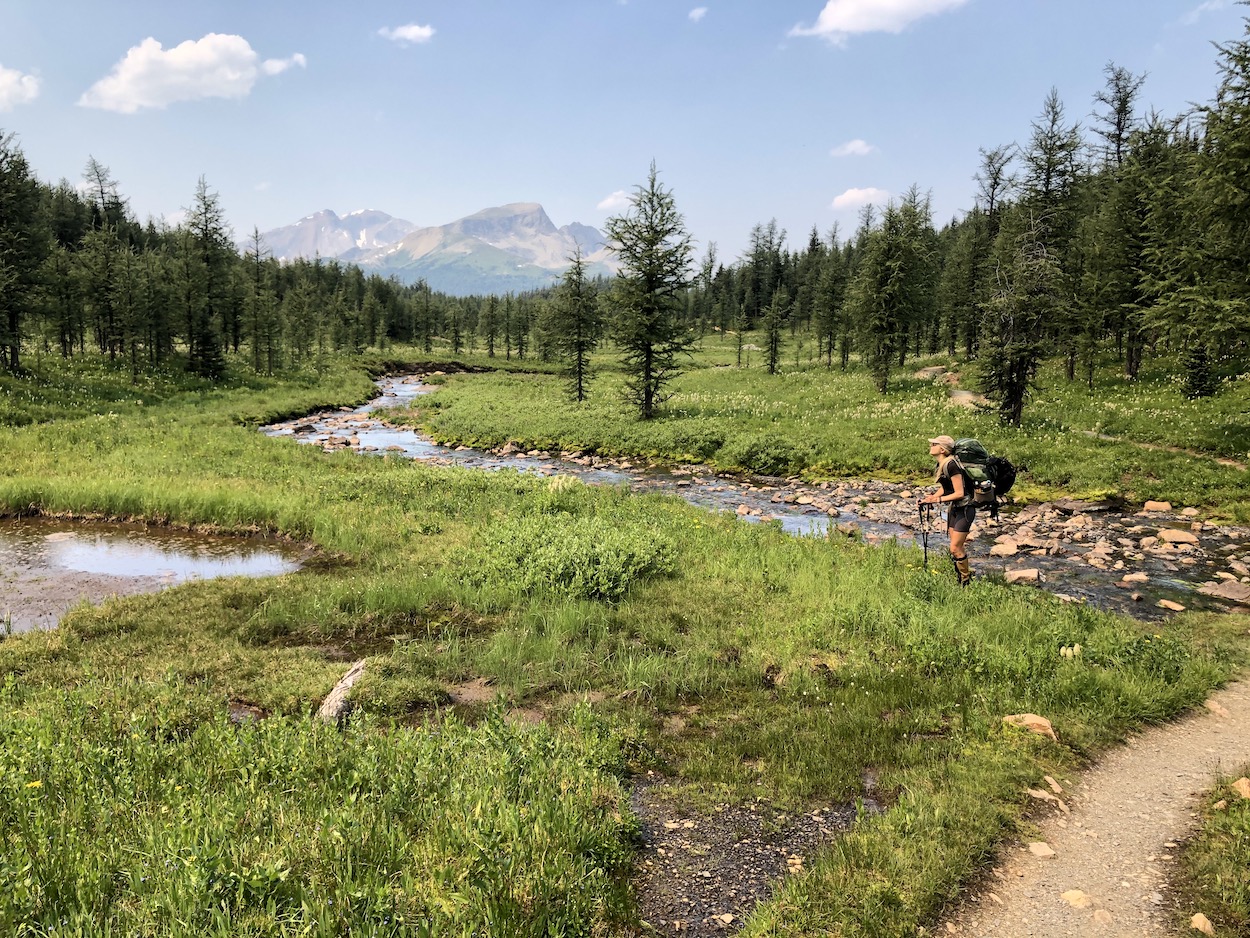 When To Use Hiking Gaiters
Gaiters can be used anytime of the year on any terrain. Typically you will see hikers strapping on their gaiters in the wintertime to protect from snow or in the fall and spring months when hiking trails are often wet. Gaiters excel in wet or muddy terrain and are a must have for coastal hikes like the Juan De Fuca and West Coast trail on Vancouver Island in British Columbia.
Personally, I use gaiters all of the time unless it is extremely warm out. I love keeping dirt and brambles out of my boots, and If I'm backcountry hiking I like the additional protection from insects like ticks and dew on the grass and brambles in the morning time.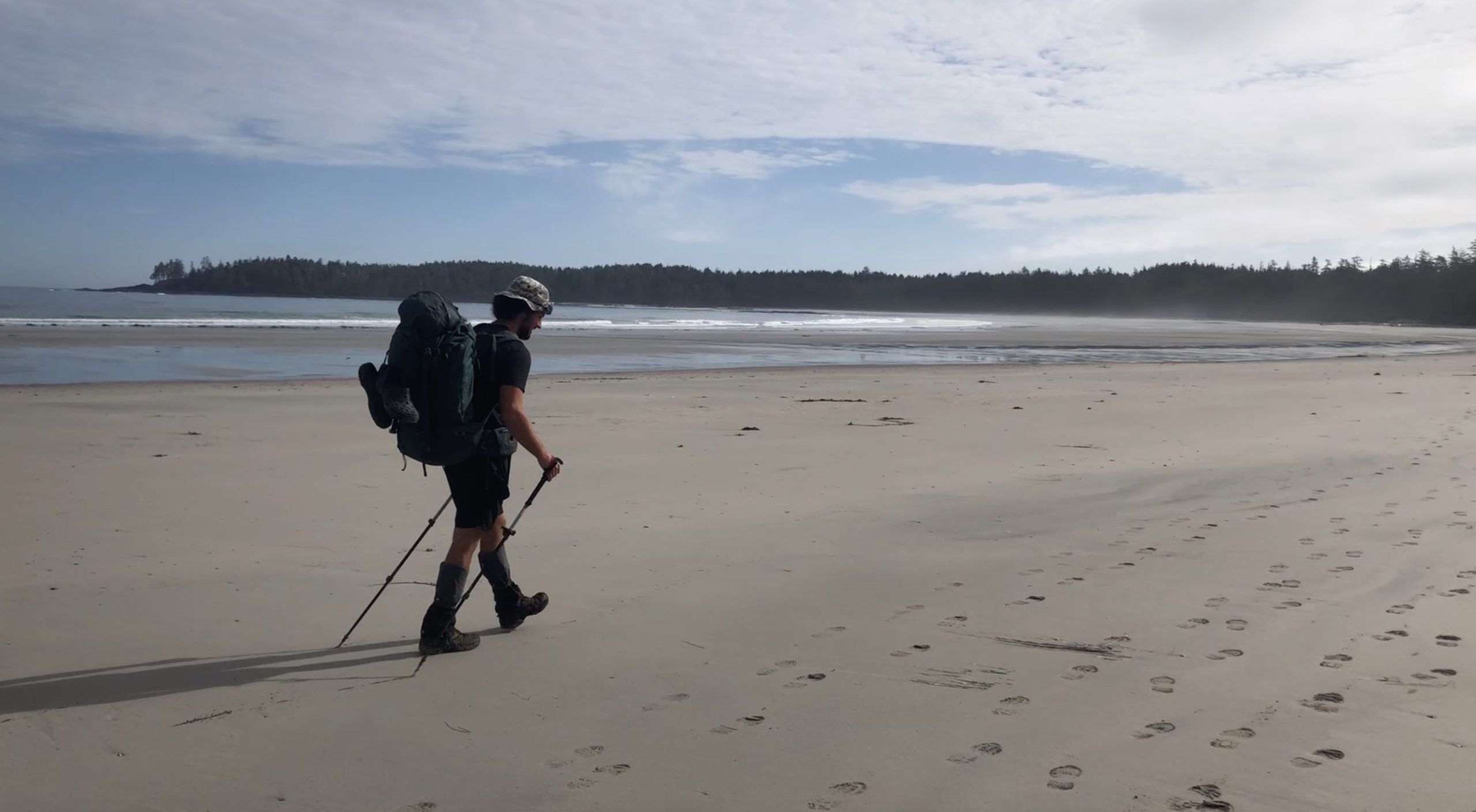 The Cons
There are not any stand-alone downsides to wearing gaiters. However, many hikers find them uncomfortable in warm weather or don't want to wear or carry around an additional piece of equipment. It's all up to personal preference, but, gaiters are light and you won't regret wearing or bringing some along especially if trails begin to get muddy.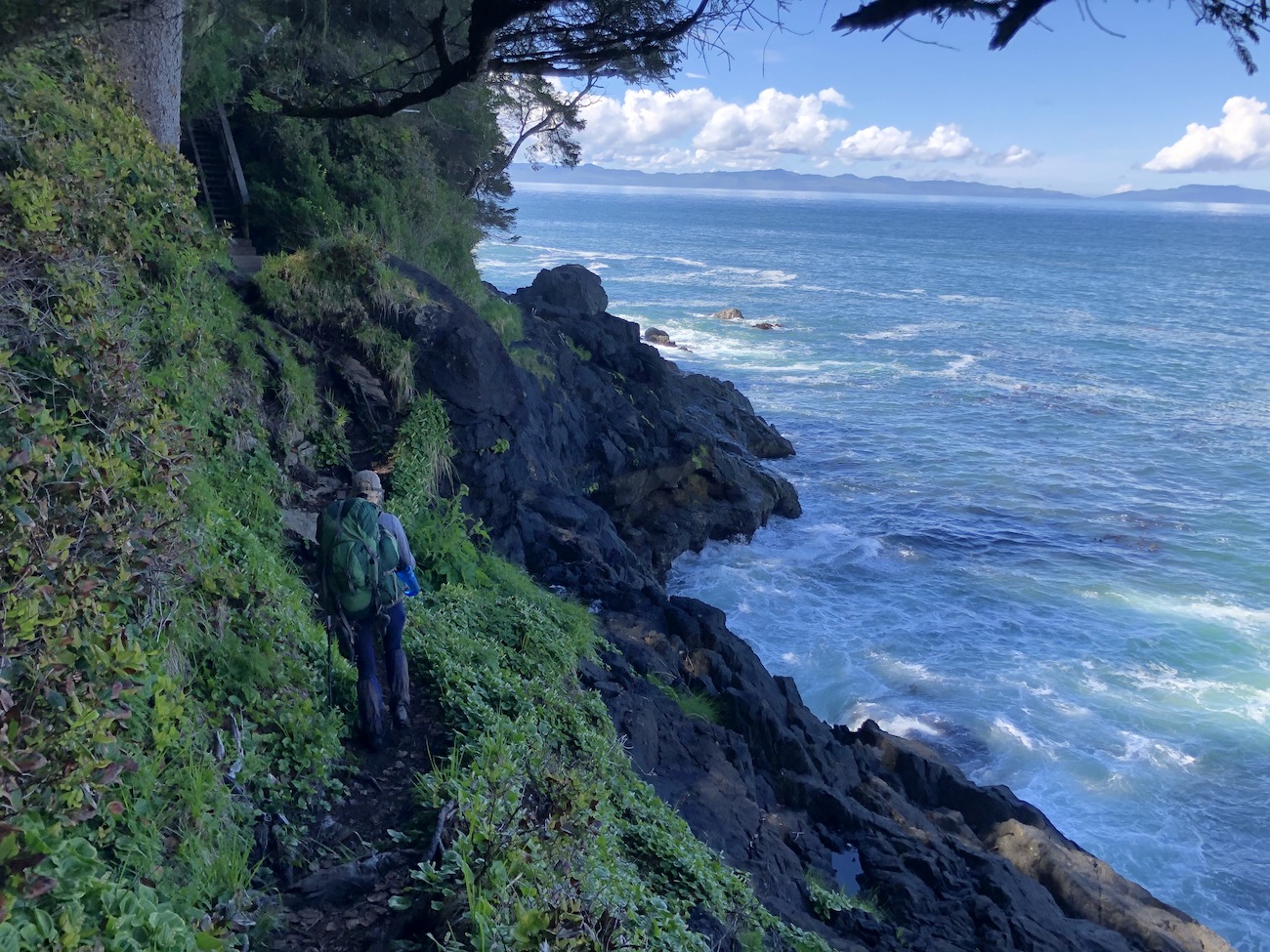 Types Of Hiking Gaiters
There are numerous Gaiter styles to choose from depending upon the season, your hiking style and personal preference.
Over-the-Ankle Gaiters
Ankle gaiters wrap around your upper ankle and boot. Ankle gaiters are designed for summer hikers or trail runners who are running in dry conditions and serve a primary purpose of keeping debris and pebbles from the trail out of your shoes and boots. If you are the kind of person who hates pebbles getting in your shoes but doesn't like the feeling of a longer gaiter, give an over-the ankle gaiter a try. Since the rise of the ankle gaiter is very low on the leg it provides less protection especially in wet and muddy terrain.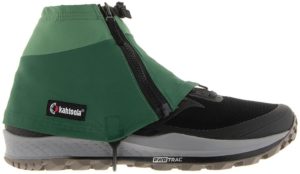 Mid Length Gaiters
Mid length gaiters are about 8-12 inches tall and are great for less extreme terrain where you are trying to keep rain, dew  and trail debris out of your boots.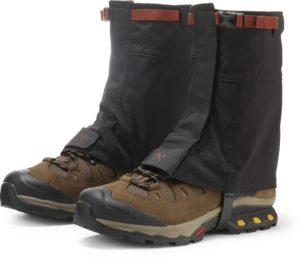 Full Length Gaiters
Full length gaiters are my go-to. They are designed for rugged trails with lots of mud, rain, deep snow and wet sections. They are about 15-18 inches tall, typically rising to just below the wearers knee.
Full length gaiters are the most popular among the hiking community and in my opinion are the best option to purchase since they will perform best in all terrain.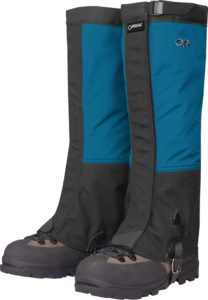 Trail Running Gaiters
Trail running gaiters are extremely light and provide little protection form the elements. They are like a spandex/polyester tube sock that fits around your ankle and running shoe. Their sole purpose is to keep pace and fend off any stubborn rocks, scree, mud or sticks that may try and enter your shoes.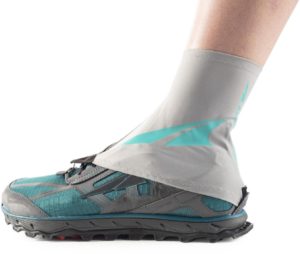 Choosing The Right Size Gaiters
As with any piece of equipment, it is integral you choose the appropriate size gaiter if you want it to perform properly. Thankfully, gaiter sizing is very simple and is aligned with your boot size. Test out your gaiters with your boots before you hit the trail. People with large or small calves and legs might fight better into different brands than others.
The Features of Gaiters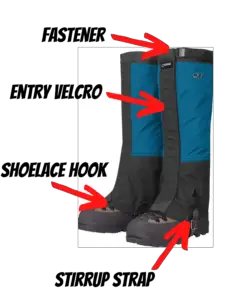 Materials
Gaiters are usually designed with some sort of synthetic fabric, a tear resistant fabric on the ankle, and are partially or completely waterproof. If you plan to use your gaiters for extremely wet and cold conditions choose a completely waterproof option. If you will mainly use your gaiters in dry conditions choose a synthetic fabric with a waterproof coating as they will be more breathable
Top Fastener
The top of the gaiter will be equipped with a fastener to hold it onto your leg. Higher end models use buckles and straps and cheaper models use elastized cords
Entry Velcro
Hiking gaiters usually have a long strip of Velcro on the front of the gaiter for easy on and off
Stirrup Strap
At the bottom of the gaiter there is a strap that secures the lower edges of the gaiter around your boots instep
Shoelace Hook
On some models these allow you to attach the bottom of your gaiter to your laces for more security
How To Put Them On
Wearing gaiters is super simple and intuitive. The Velcro should always be facing forward. Open the Velcro and place your leg into the gaiter and your shoe on top of the stirrup strap on the bottom. Close the Velcro, fastened the instep stirrup and fasten the top portion of the gaiter around your leg.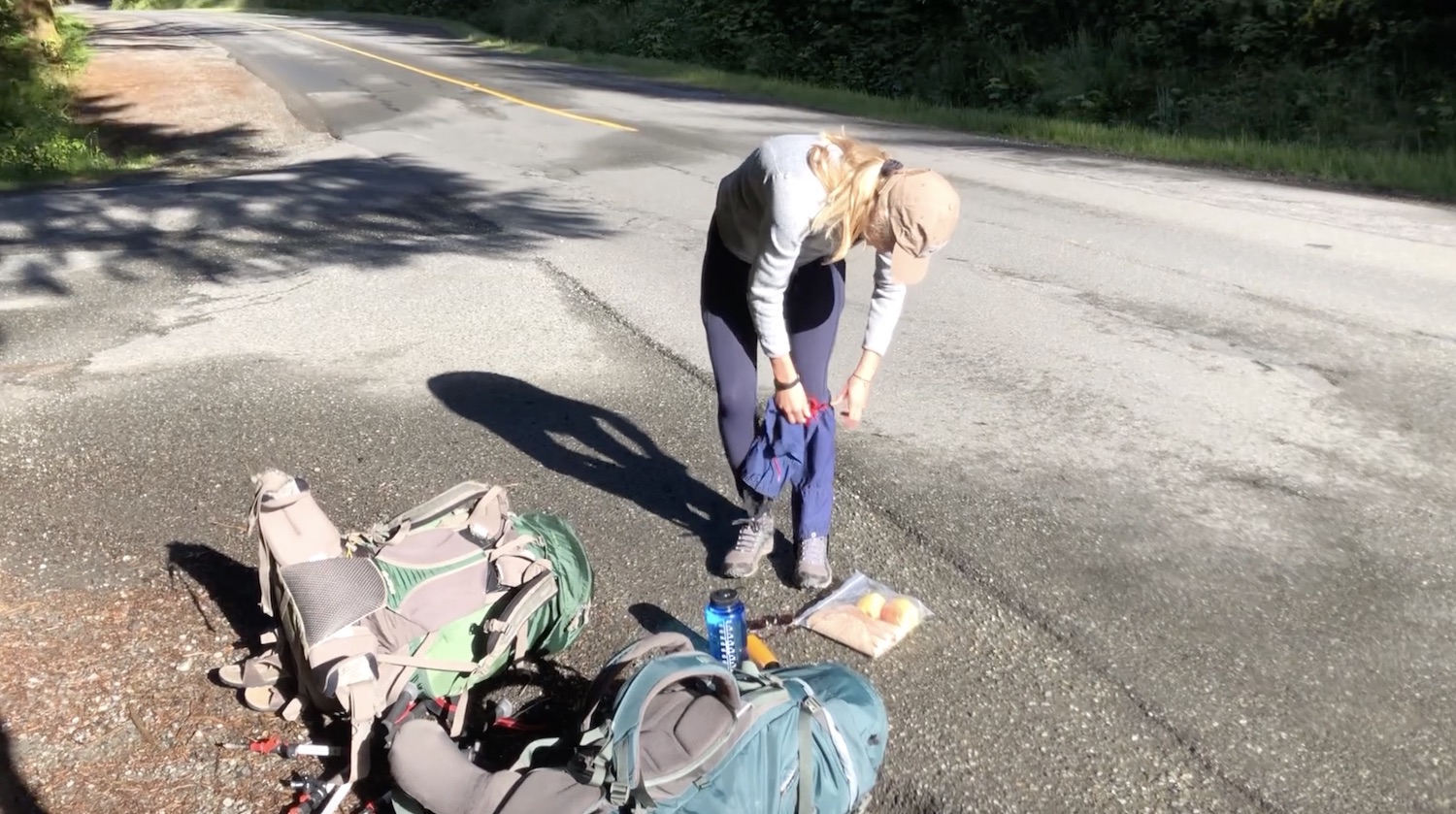 The Best Hiking Gaiters for 2022/2023
Best Waterproof 4-Season Full-Length Gaiters
The OR Crocodile gaiters are your best bet if you are hiking in rough conditions. For winter trekking, or muddy coastal hikes you can trust the durability and waterproofness of the crocodile. Although these are a great option for extreme conditions they struggle to expel heat in the summer months.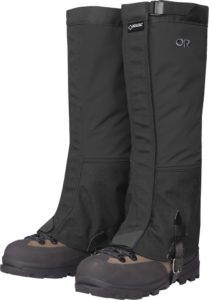 Best Shoulder Season Full-Length Gaiter
The helium is a great option for wet hiking in the Fall and Springtime. The gaiter is light and the instep strap can be replaced. It's not as waterproof, rugged or insulated as the Crocodile but it allows for better breathability and feels comfortable to walk in.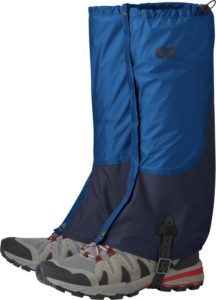 Best Budget Gaiters
If you're looking for a 3 layer gaiter that can tough the elements and keep you comfortable for a reasonable price tag. Look no further than the REI backpackers gaiters. These things are made rugged and share all the same straps and features of name brand gaiters.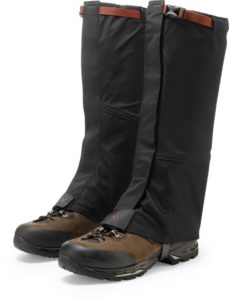 Best Low Gaiters
These gaiters are perfect for the trail lover who wants to keep things light, dry and breathable while keeping nasty trail debris out of their shoes.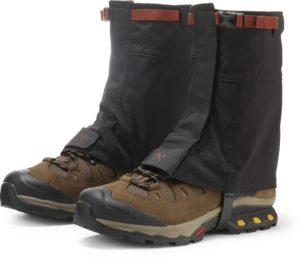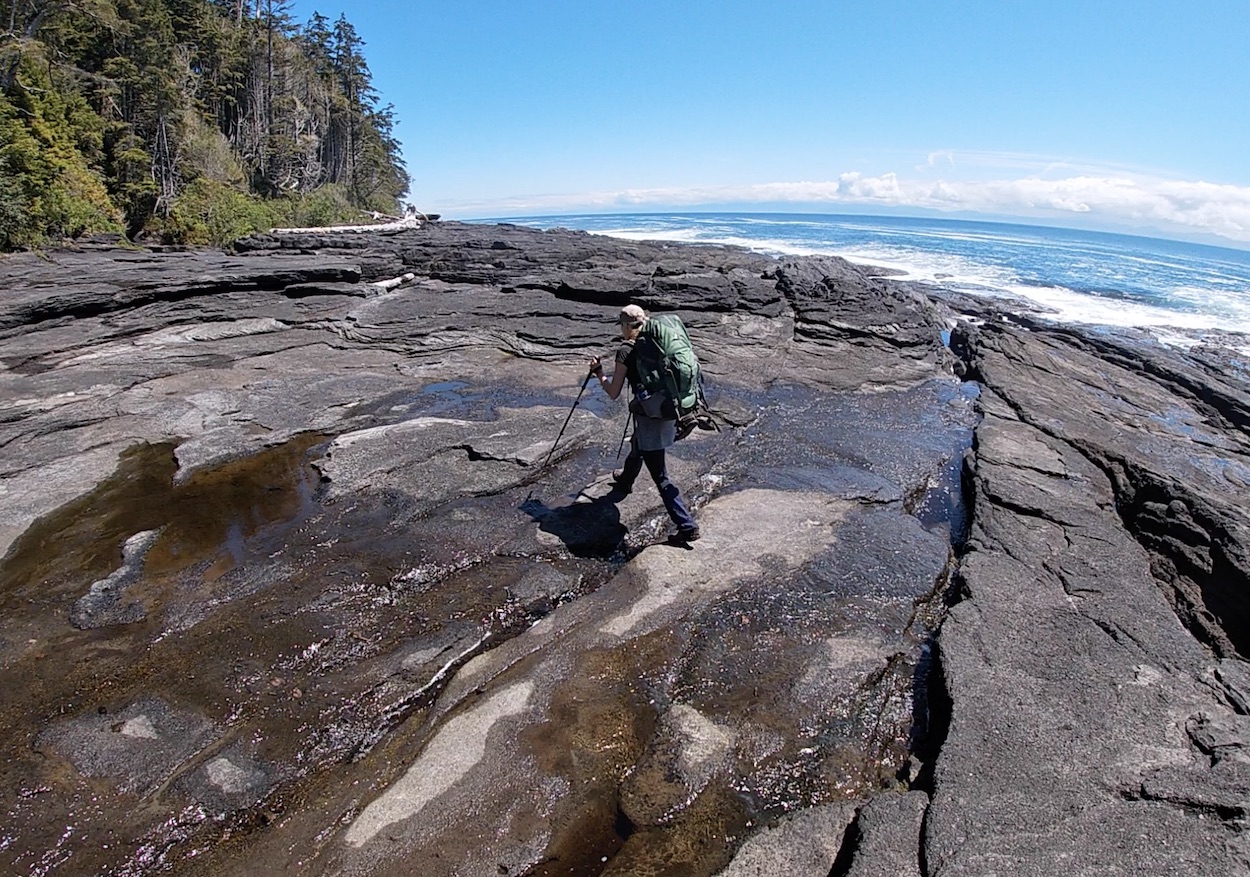 Once you go GAITERS you'll never GO BACK!
Let me know if you have any Gaiters related Q's in the comments.
Happy Hiking!