Overnight hiking is always the highlight of my summer. I find no greater joy than hiking in the British Columbia backcountry and spending quiet nights among the stars.
I'm thrilled you found this article and am ever so happy that I can share my passion for backpacking with you and guide you on your first ever overnight hike!
Backpacking is the strongest drug, after my first trip, I was hooked.  
My general rule of thumb for a first time backpacker is to choose a moderate trail that requires only 1-3 sleeps to complete. This will allow you to put your gear and preparation to the test without committing to a much longer adventure. Most importantly, you can decide if you even enjoy backpacking (I've never met anyone who doesn't J)
These hikes are just recommendations and if you are fit, confident with the outdoors and certain you will love backpacking, than go ahead and plan a long trip right off the hop.

Listed below are Six of the Best Overnight Hikes in British Columbia for Beginner Backpackers.
Almost entirely surrounded by ex-volcanic peaks, fed by the Sphinx and Sentinel glaciers, Garibaldi Lake, the turquoise heart of Garibaldi Provincial Park beats 1500m above sea level. Anyone with Instagram or a good old hiking book has seen pictures of this alpine heaven.
I know, the photos you've seen probably look amazing. But trust me, they can't contest experiencing the park for yourself.
Views this amazing usually don't come easy, or don't come free. However, getting up to Garibaldi Lake couldn't be easier. It's located 37km North of Squamish and 19km South of Whistler. Getting to the lake takes a few short hours and requires climbing 820m of switchbacks over 9km.
There are two additional worthwhile marked trails in the area, The Black Tusk and Panorama Ridge. You can hike both of these trails in a day and make it back to the trailhead. But, ideally, adventurers should spend 1 or more nights at the lake in order to make the most of it.
Camping is allowed in the park and reservations are required prior to hiking. Once again reservations can be made 2 months in advance for $10/night/person but are extremely competitive to get!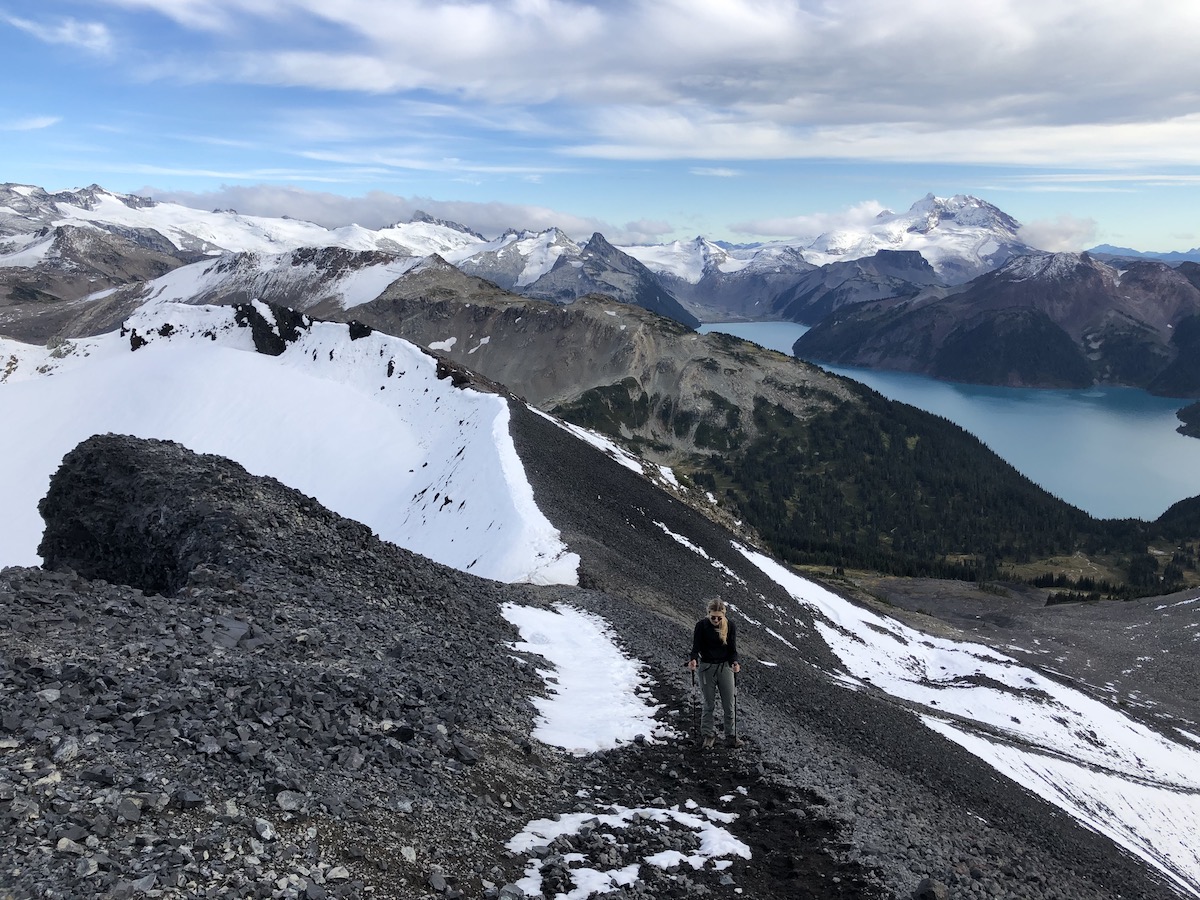 This is an ideal backpacking adventure for first timers since it is very well trafficked and only requires climbing switchbacks for a few hours with a pack on until you get to camp.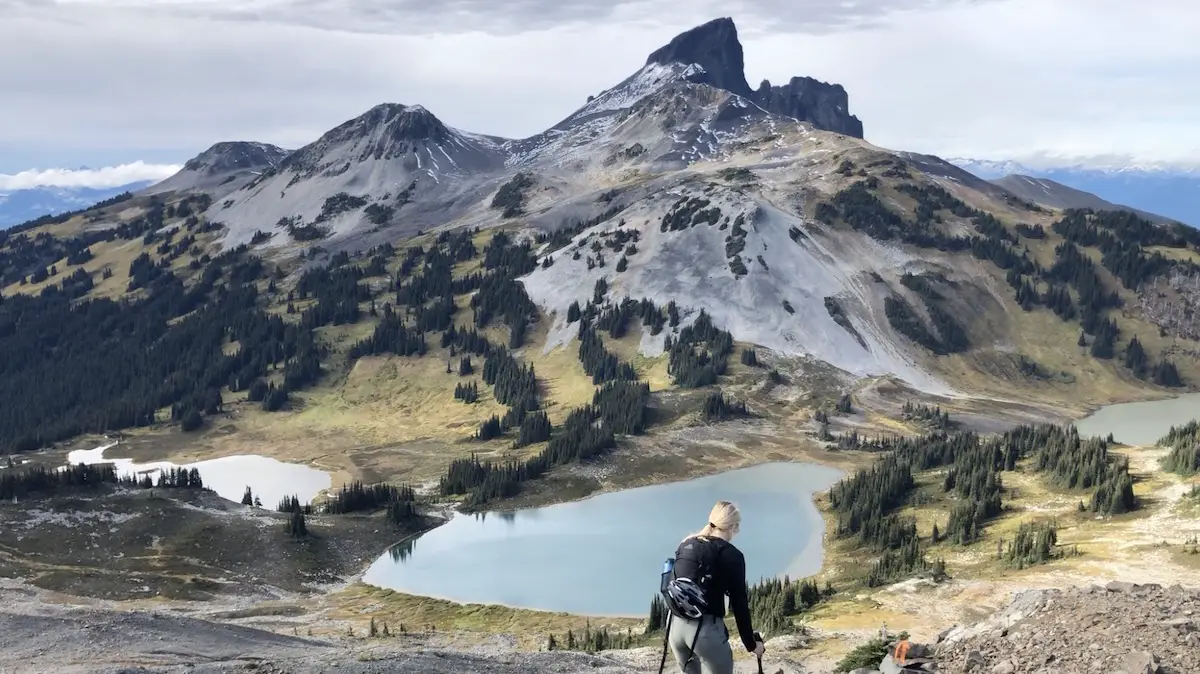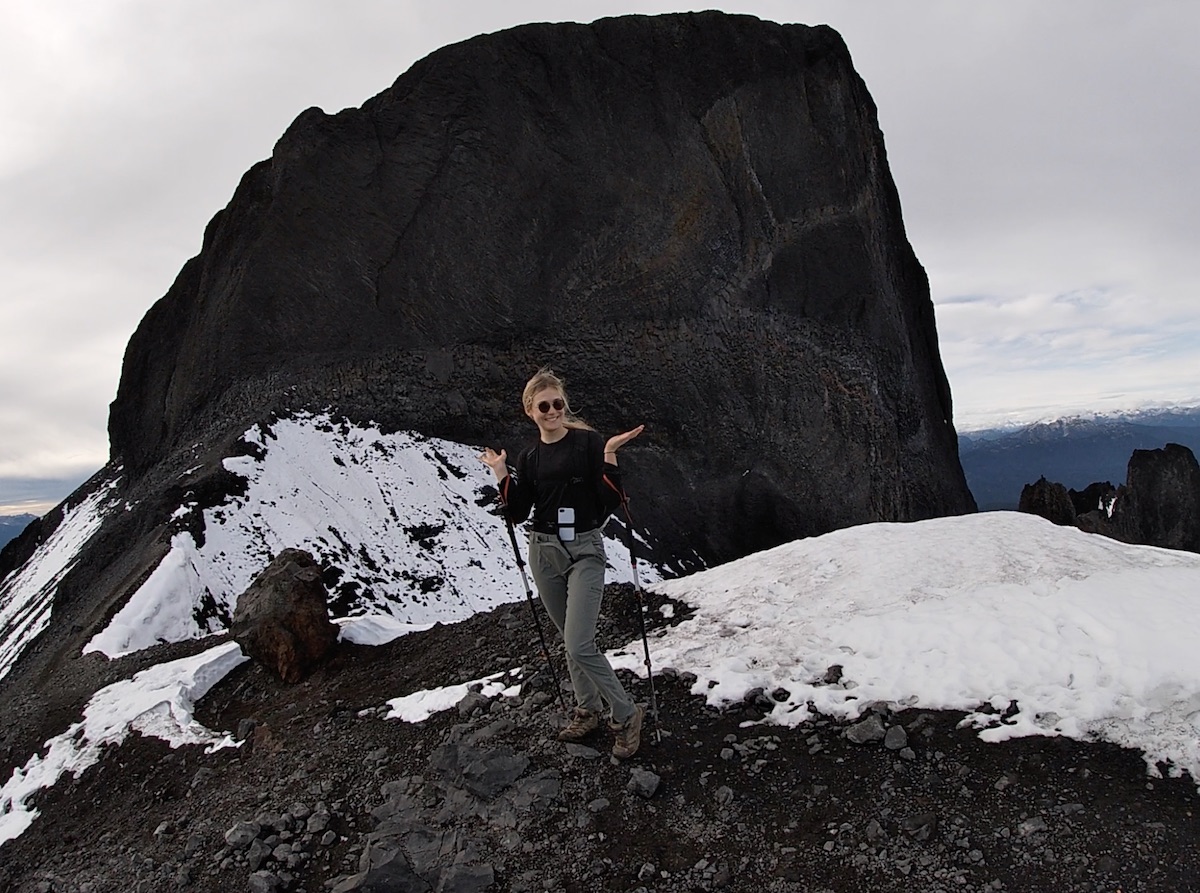 Detailed Map & Guide To Backpacking Garibaldi Lake, Black Tusk and Panorama Ridge HERE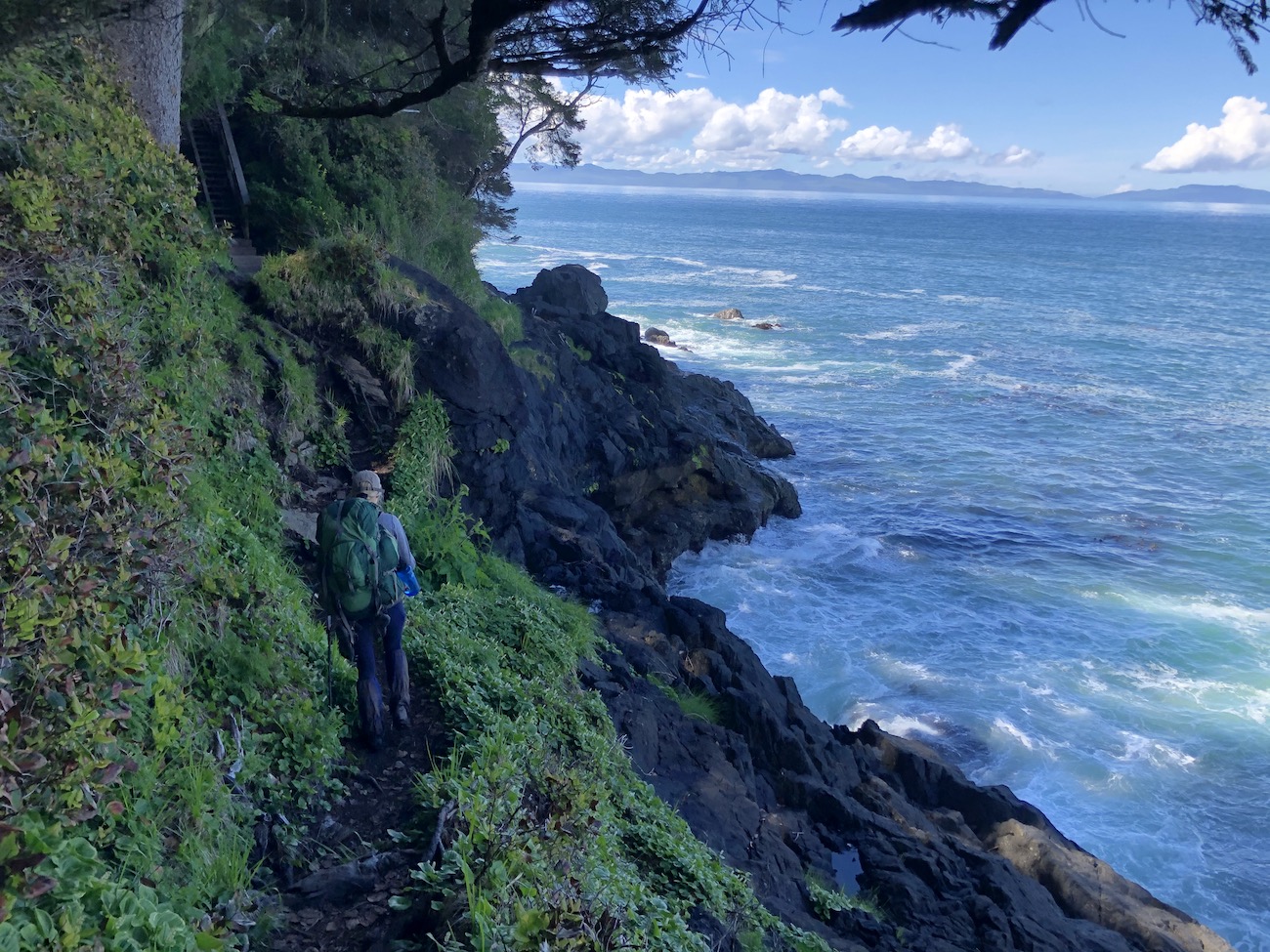 The Juan De Fuca Marine Trail (JDF) is a Vancouver Island coastal hiking classic. The route stretches 47km along the spectacular Western Shoreline of the Southern Island. It's a coastal hikers dream and days on the trail are filled with unbelievable beach crossings, dense rainforest, abundant wildlife and non-stop crashing waves.
The JDF is well known for its complex terrain. Slippery roots, deep mud, washouts, fallen trees, broken structures/stairs and unpredictable tides are what give this trail it's character. It's a bit more of an adventure and much more remote feel than its sister, the West Coast Trail.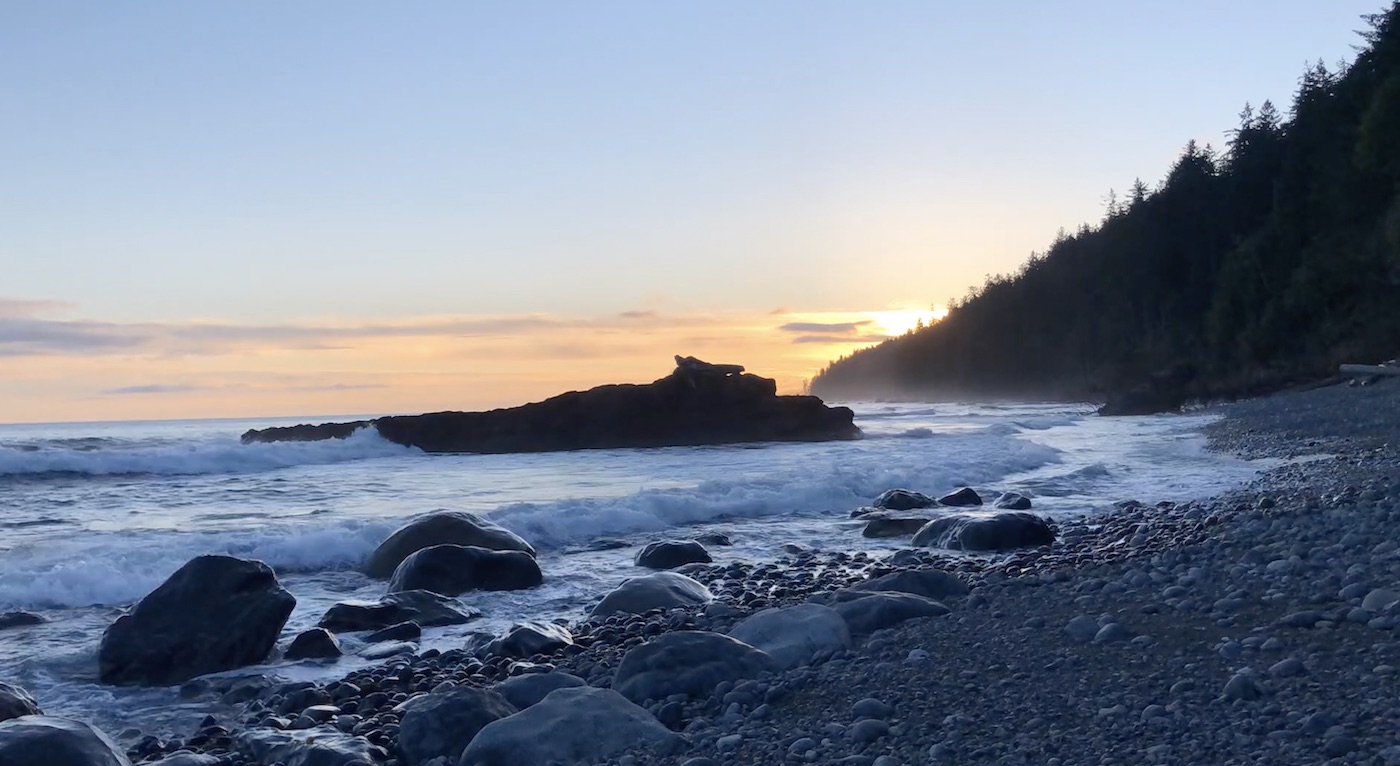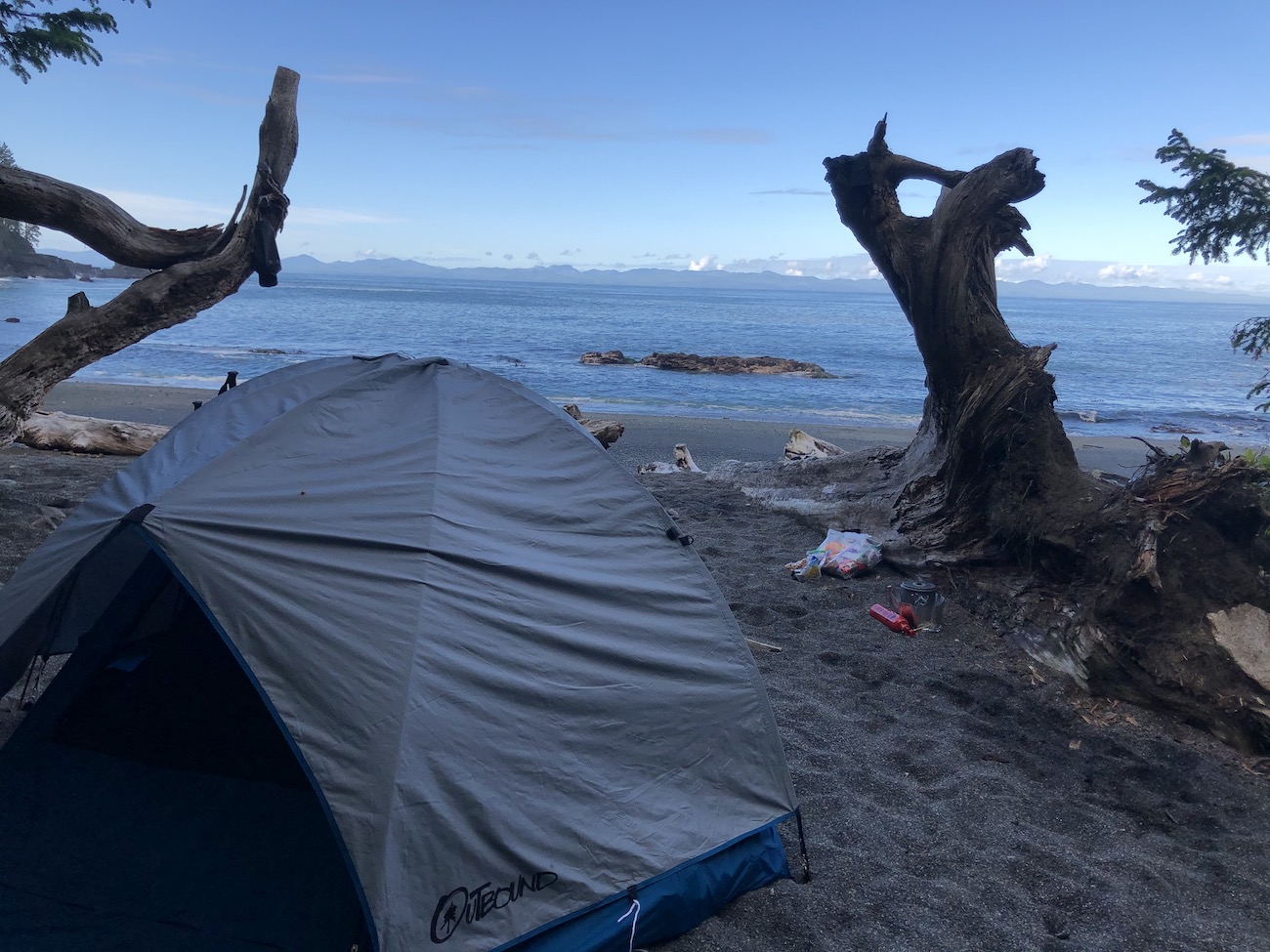 The campsites are located on gorgeous beaches and free time is easily enjoyed combing the beaches and having a fire. Coastal weather can be unpredictable, but, when it's sunny, the JDF trail is even more amazing since it's South-West facing and you'll get sun for the entire day.
Fortunately, you don't have to plan a year in advance or battle the headache inducing BC Parks reservation system because all campsites are first come first serve and only require a $10 backcountry camping permit. For those without two vehicles, or no vehicle at all, there are shuttle opportunities to help you get to the trailhead and home/back to the airport.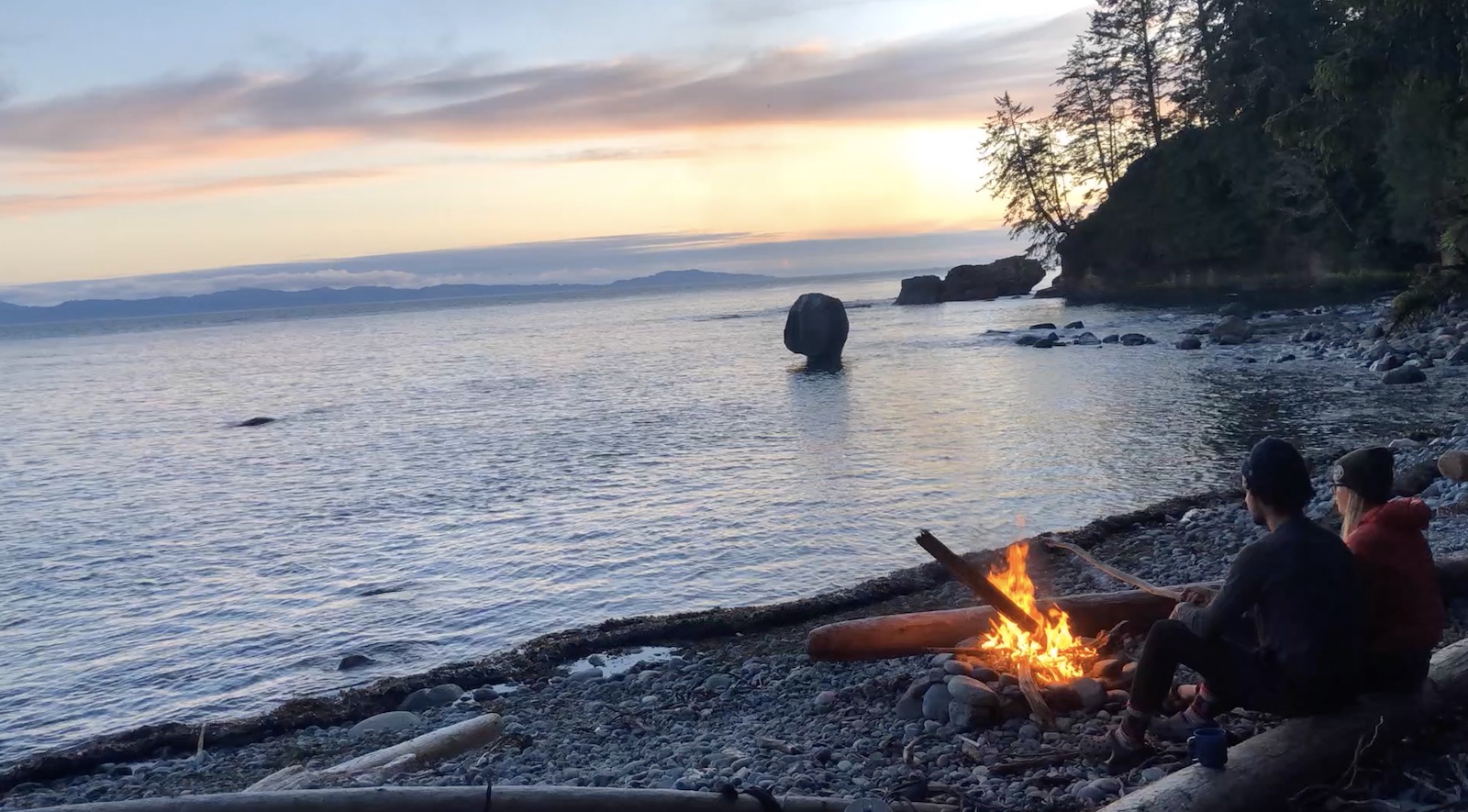 This is the most challenging backpacking trail on this list and typically requires hikers to sleep 3-4 nights on the trail. However, if you are adventurous, love ocean views and know your gear is in good working order, it's a super relaxed and totally doable trail for first timers!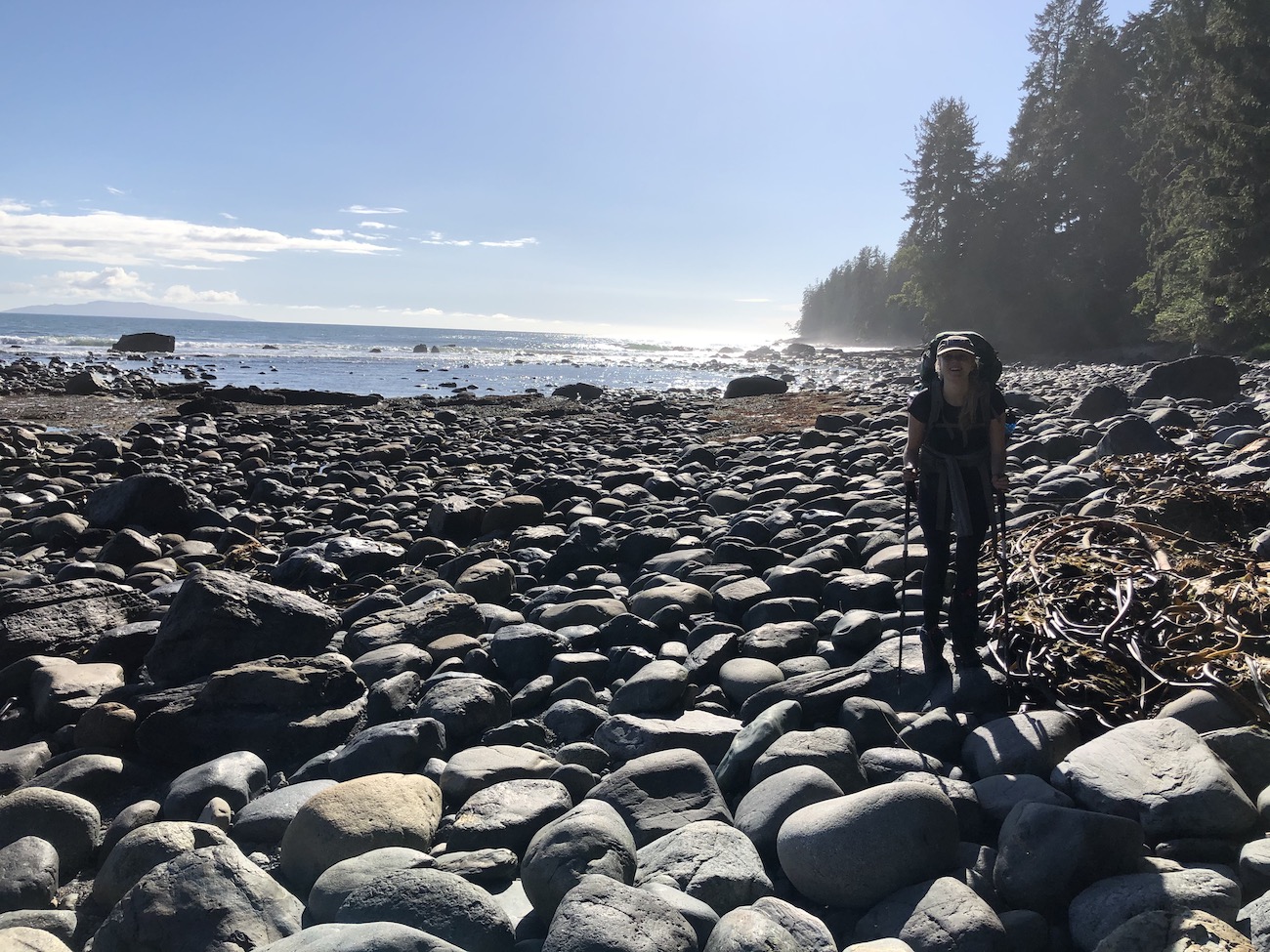 CLICK HERE For Detailed Guide, Description & Map Of the Juan De Fuca Trail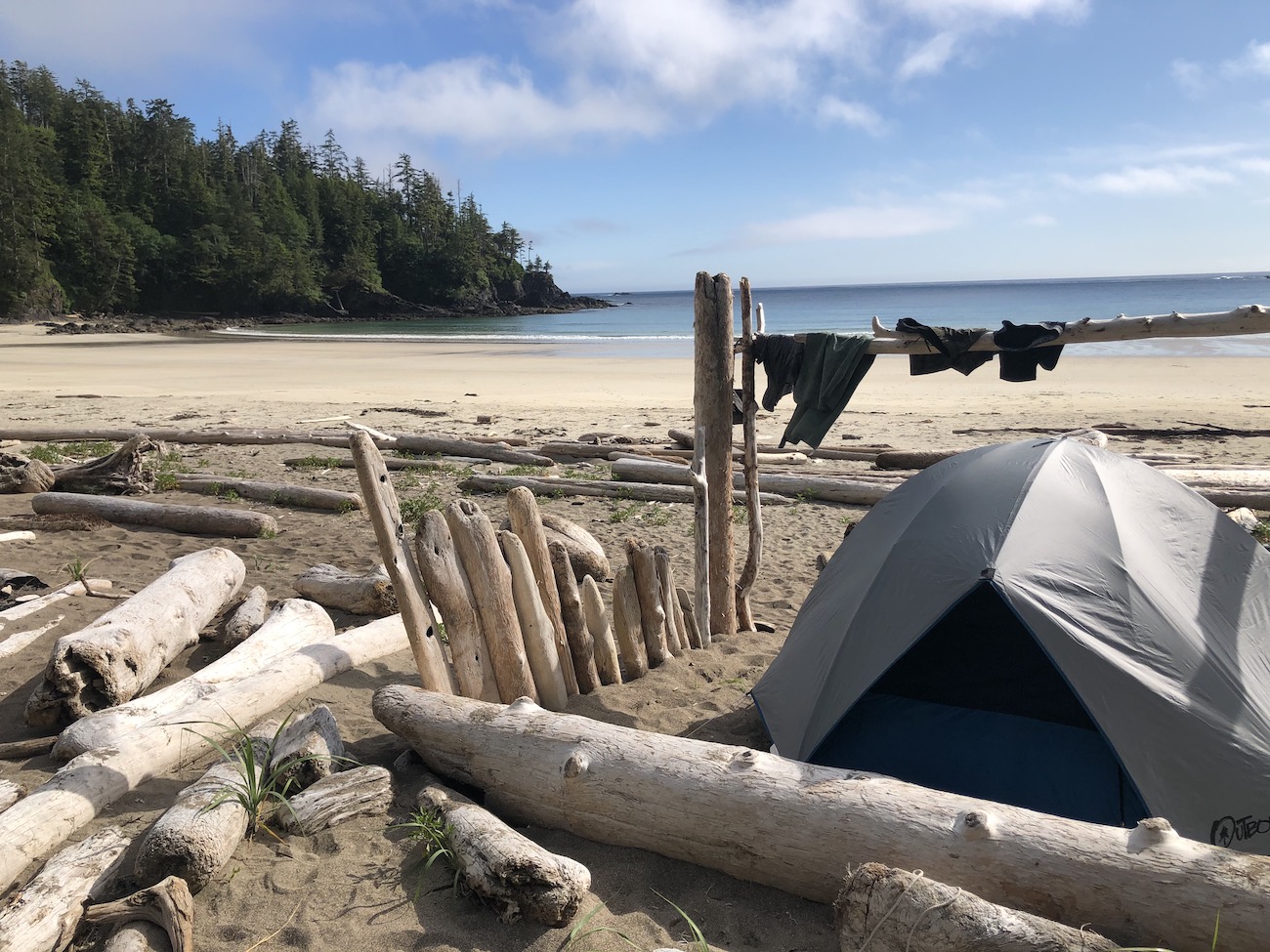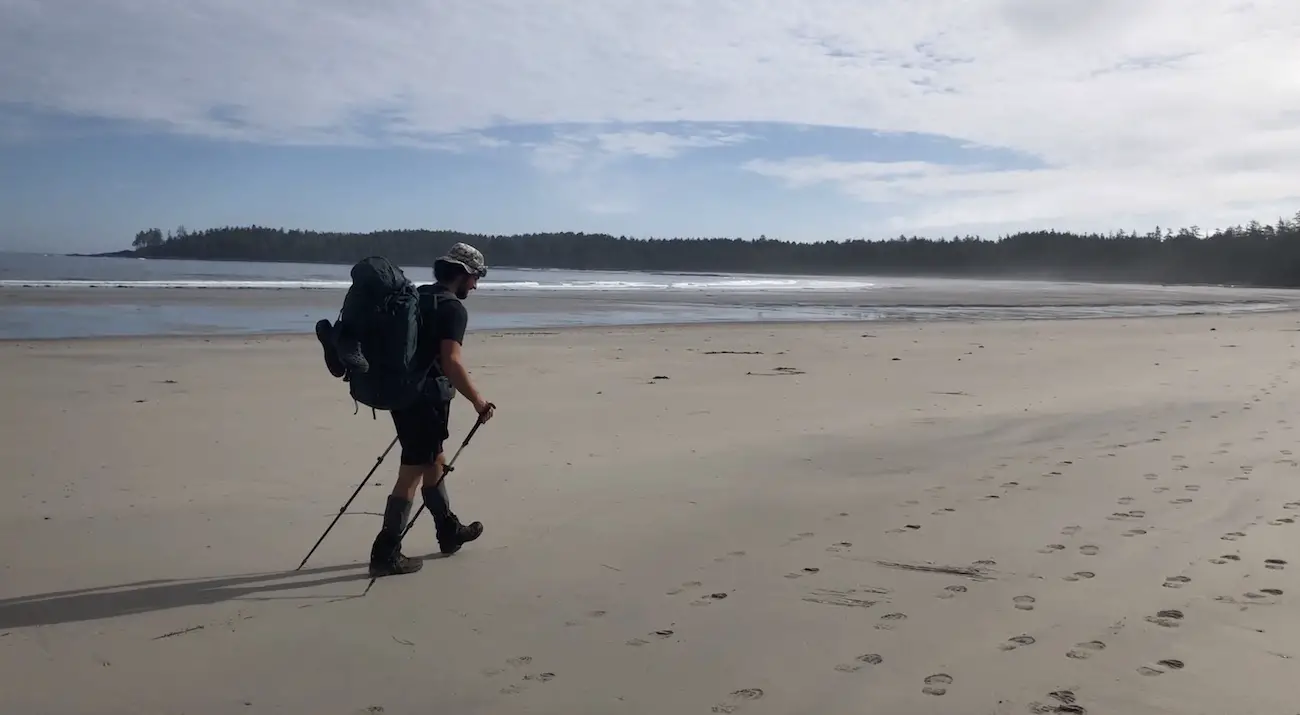 The Cape Scott Provincial Park highlights the absolute best of Vancouver island. The 48km (out and back trail) journeys across breathtaking coastline, white sand beaches, dense coastal rainforest and showcases the best of West Coast wildlife. It's an unforgettable journey that  follows the rugged remains of wagon trails left behind by Danish Settlers in the late 1800s. The trail is loaded with history and many artifacts still remain on and off the hiking route.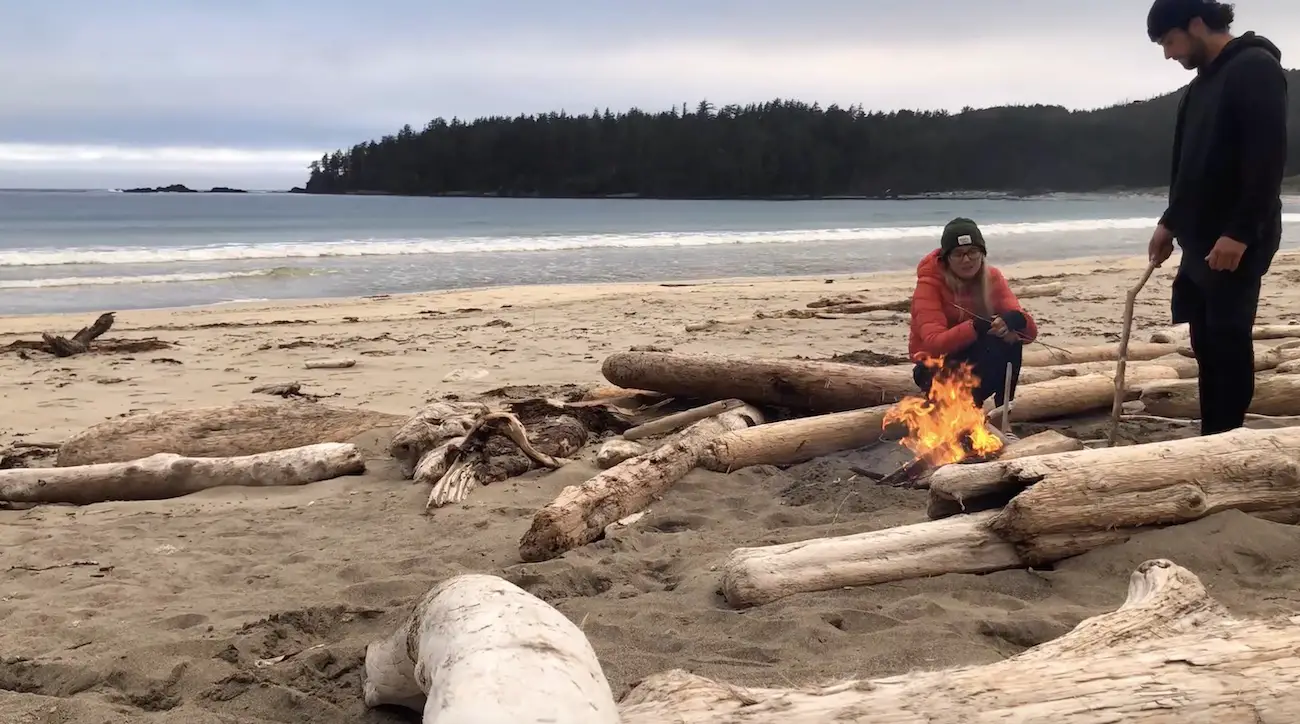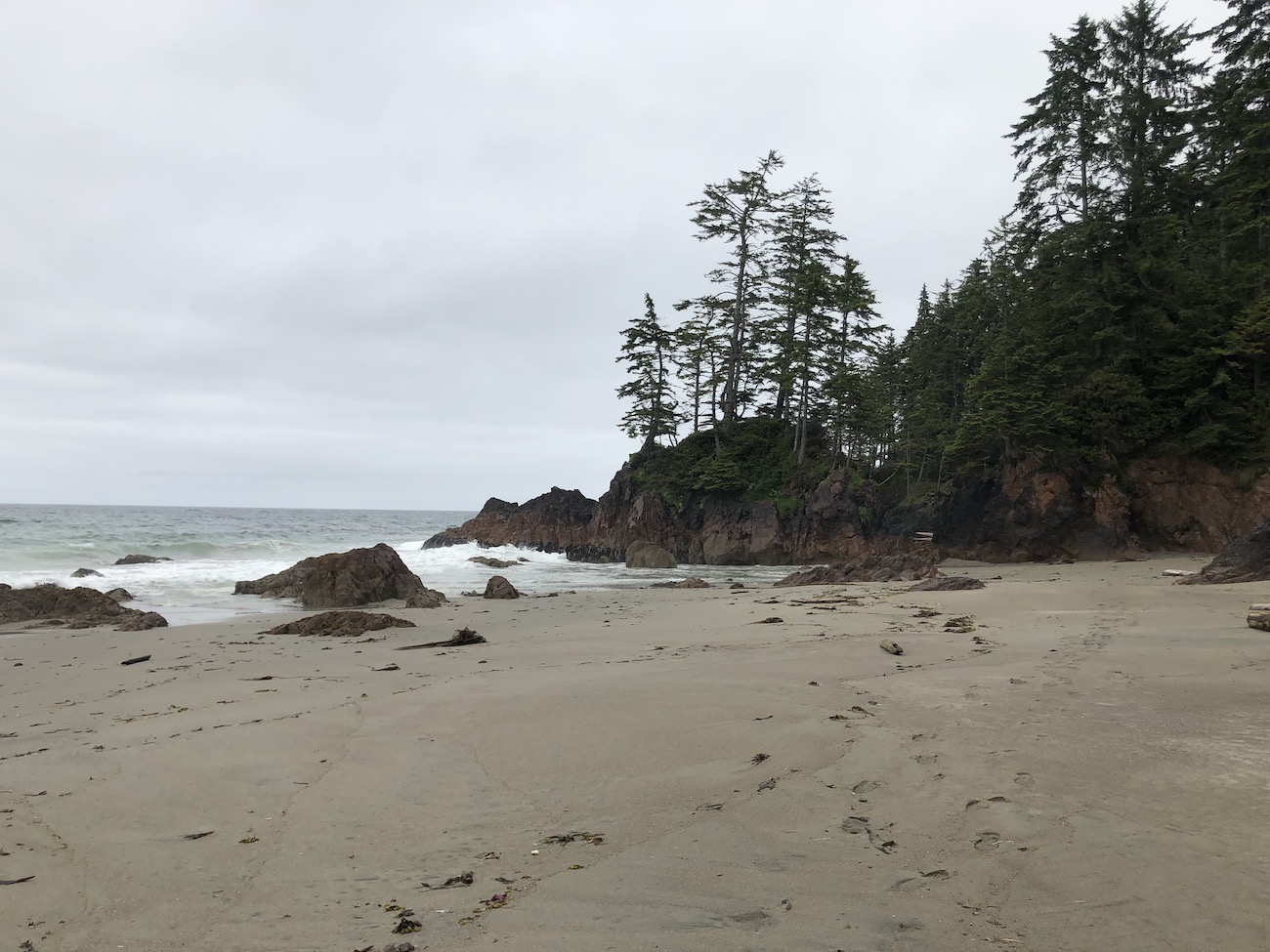 There are 3 main beach campsites on the trail which are all equally amazing; Nels Bight, Experiment Bight, and Guise Bay. These beaches are without a doubt the most beautiful remote beaches in Canada.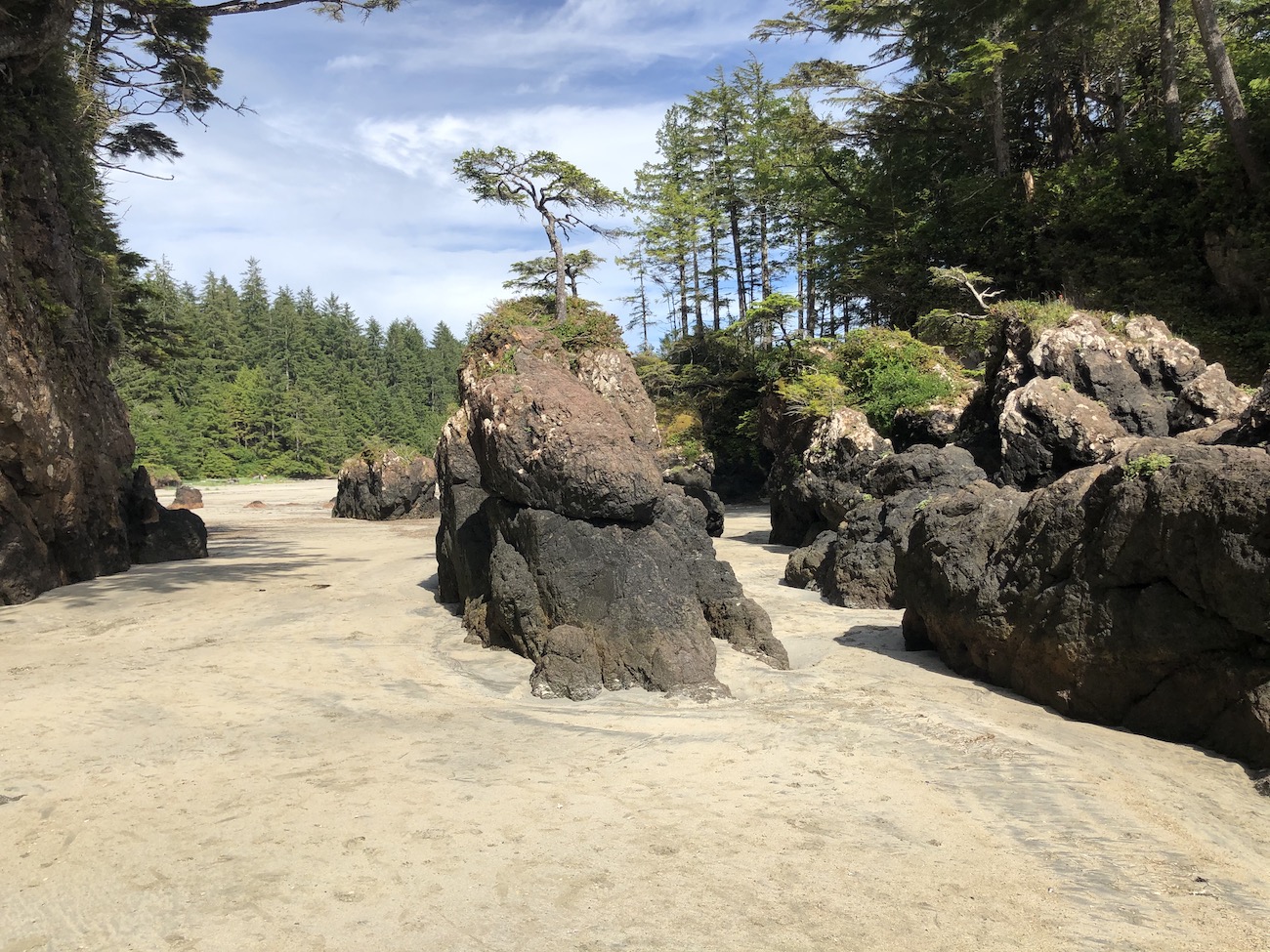 The ideal stay on the Cape Scott trail is 2-3 nights and the trail does not gains almost no elevation making it the perfect objective to tackle for first time overnight hikers!
Click Here For Detailed Guide, Description & Map of The Cape Scott Trail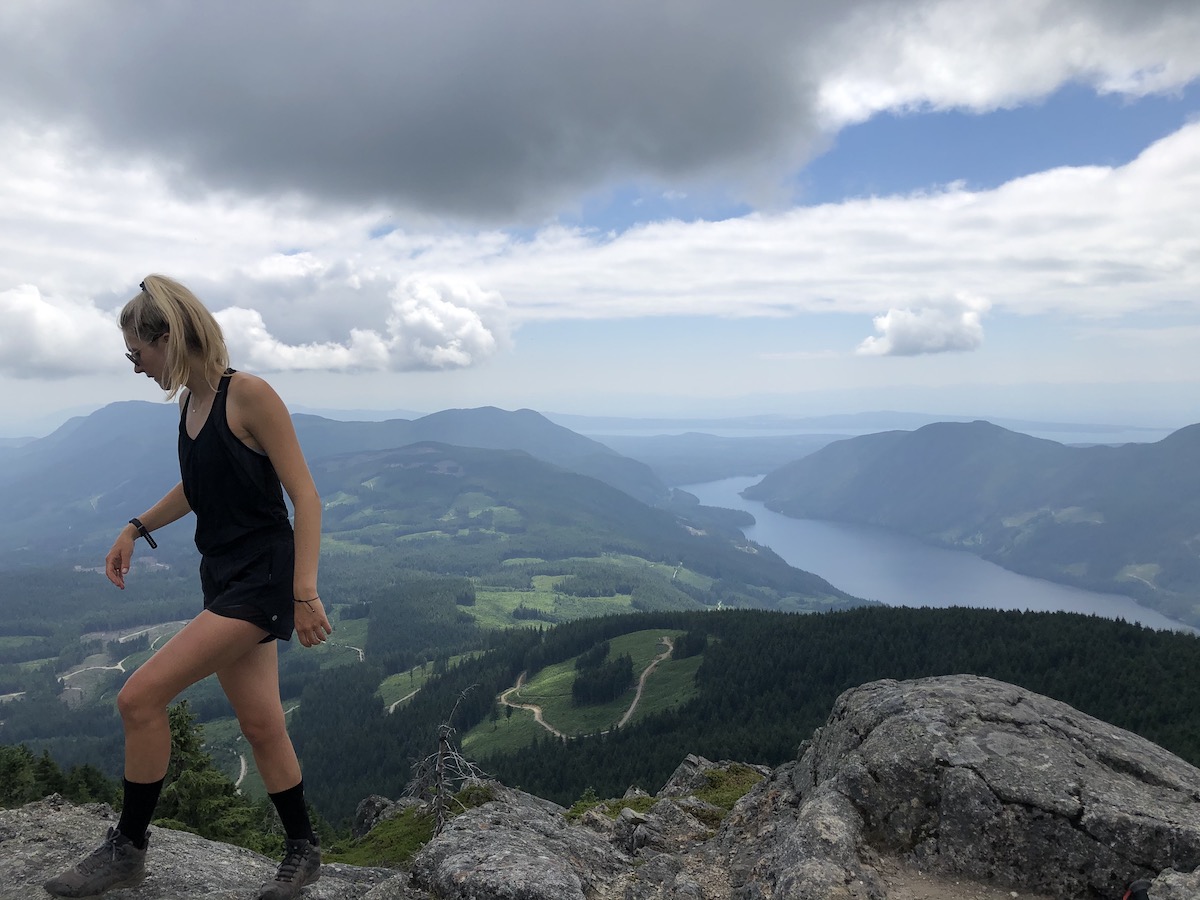 The breathtaking 360° panoramic views atop Tin Hat Mountain are one of the major highlights on the  Sunshine Coast Trail (SCT). The SCT spans 180km and weaves in and out of Powell River enabling hikers easy access to many different sections.
This means you can choose your own adventure and hike anywhere along the SCT as a single or multi day mission.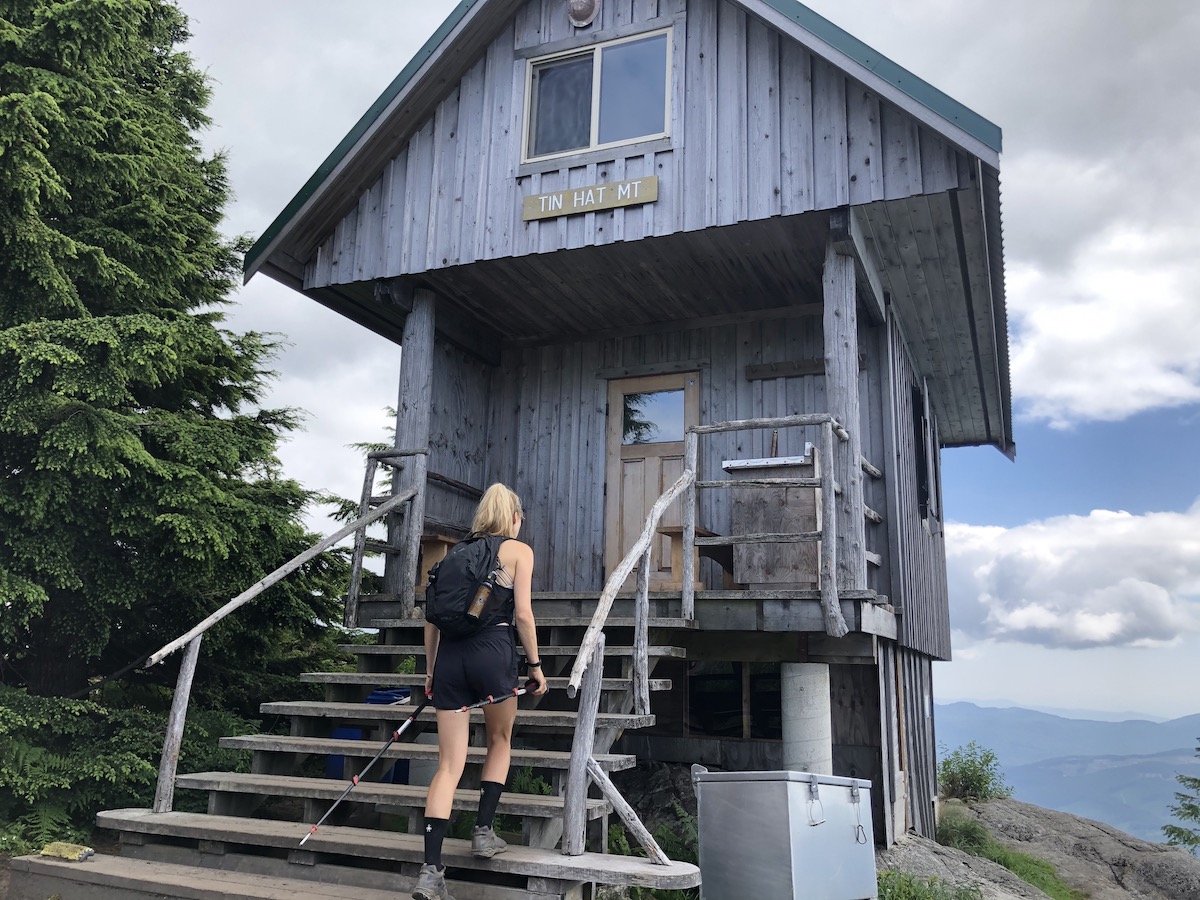 Tin Hat Mountain is gorgeous and allows one to get a unique and spectacular views of the Powell River lakes, ocean and mountain ranges. Best part is, you don't have to hike for 12 days to get this view, you can blast up to the Tin Hat Mountain summit in just a few short hours and spend a beautiful evening there.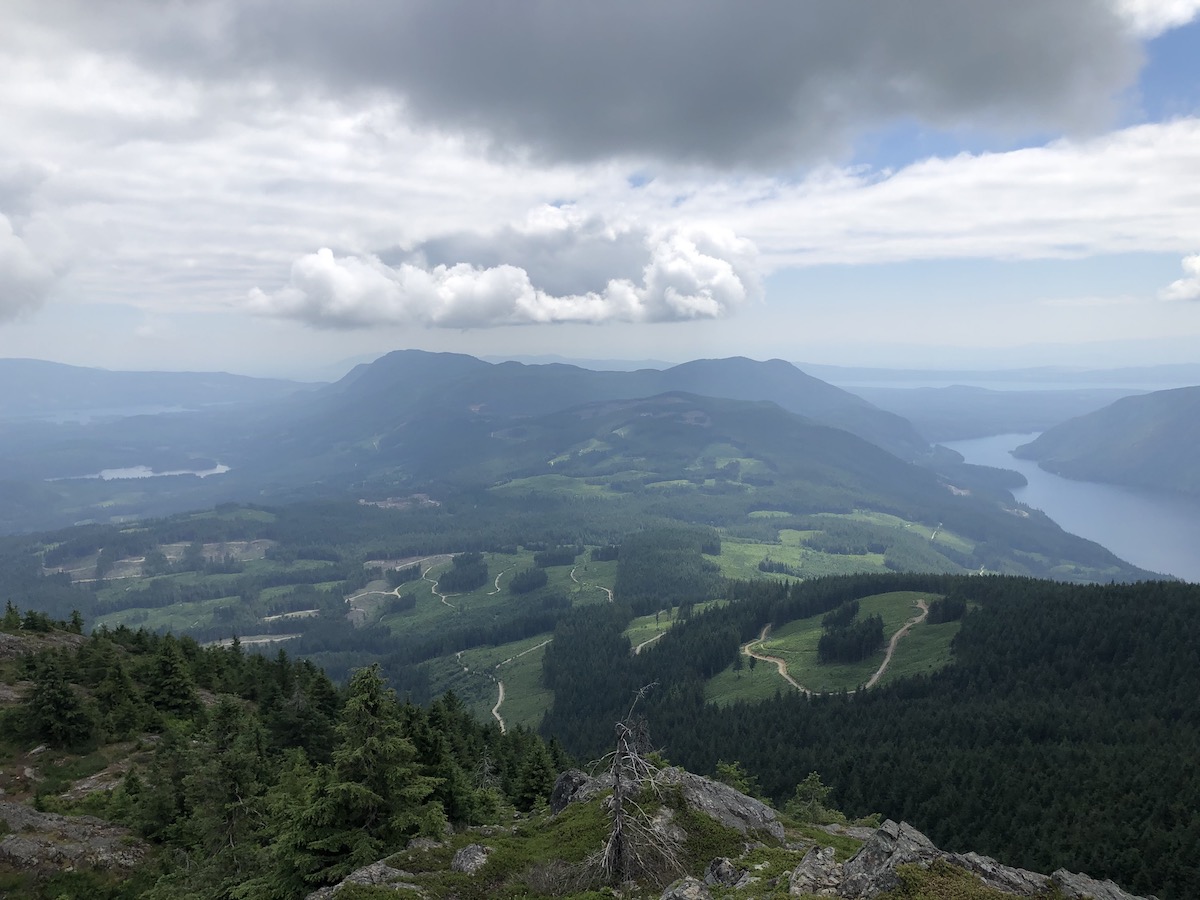 The pleasure really outweighs the effort on this one making it the perfect trail for first timers looking to have an amazing overnight hiking experience.
Click Here For Detailed Guide, Description & Map of The Tin Hat Hut Trail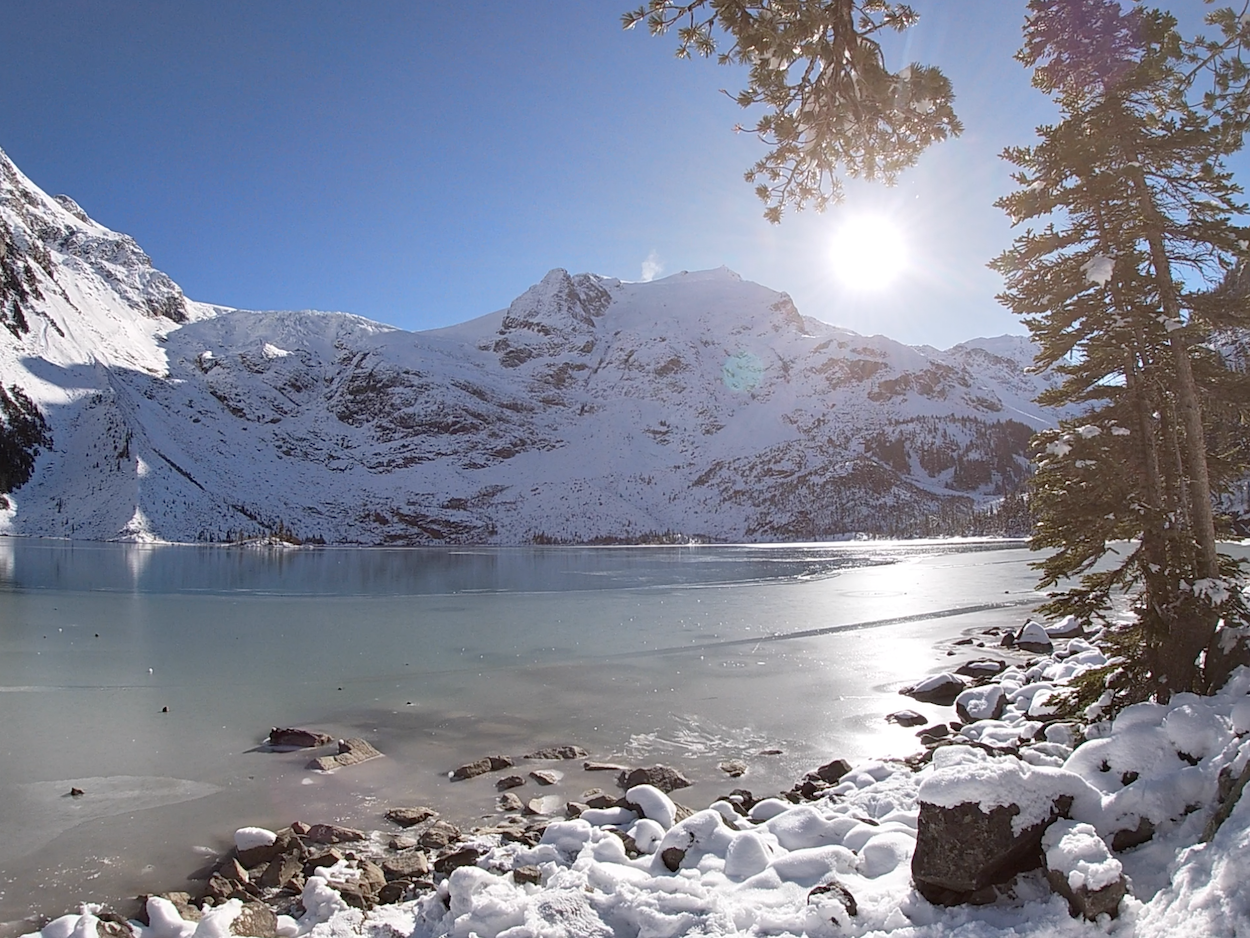 Joffre Lakes is truly one of BC's most incredible hikes, it's also one of the easiest making it my #1 recommendation for beginner backpackers. The three Joffre Lakes are the easiest glacial lakes to access in the province and if you're new to the mountains they will undoubtedly hold the most breathtaking watercolors you've ever witnessed.
The hike to the upper lake campsite takes approx. 2 hours stretching 5km and gaining 370m of elevation. The trail itself is extremely wide, highly trafficked, and easy to follow.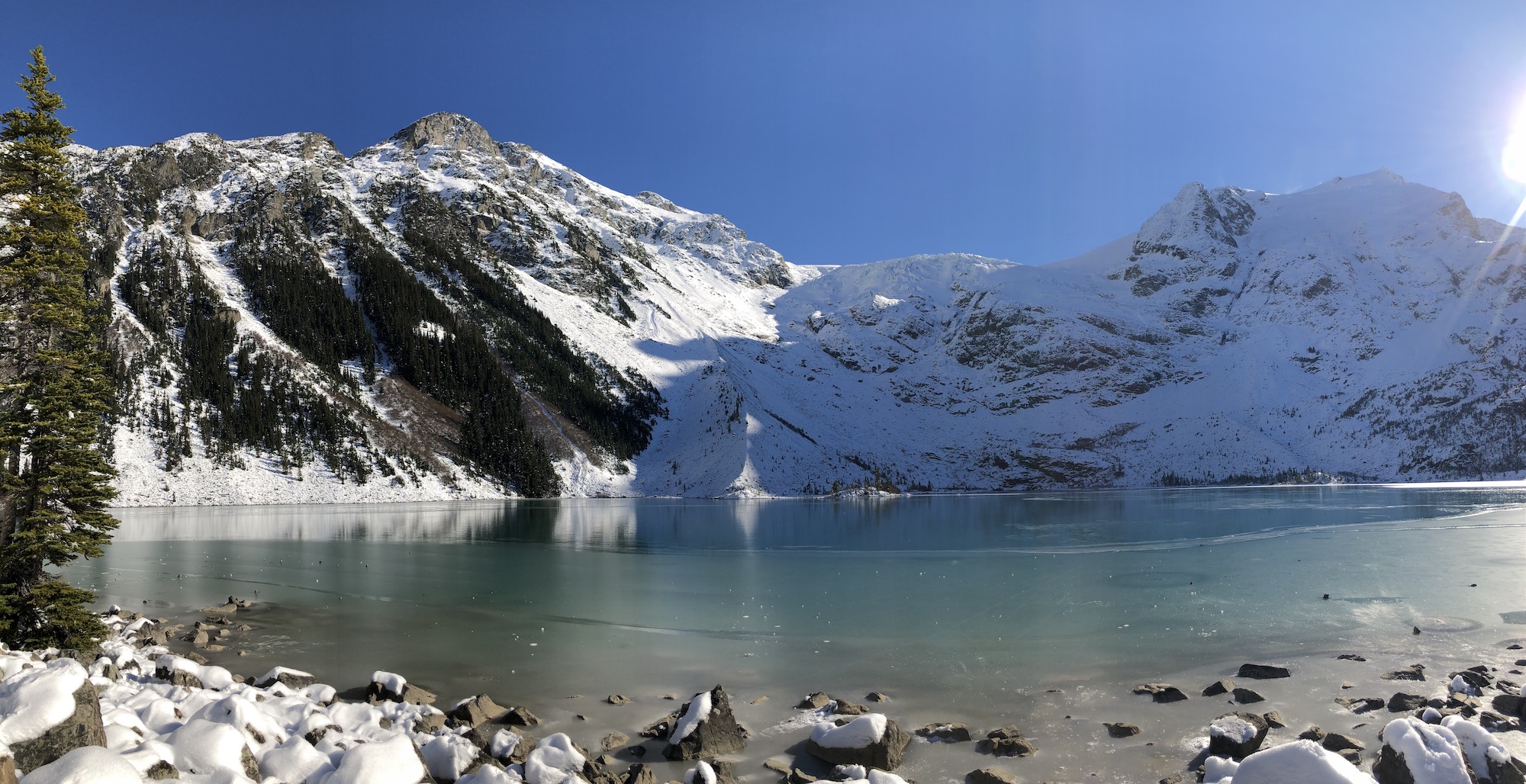 The Joffre Lakes campsites are located to the hikers right of the lake beneath the glacier. The tenting areas are very typical of backcountry sites and are a mix of pads and small plots of flat pebbles to pitch your tent. The upper Joffre Lakes campsite requires booking a reservation that can be made for $10/person/night and can be made 2 months in advance.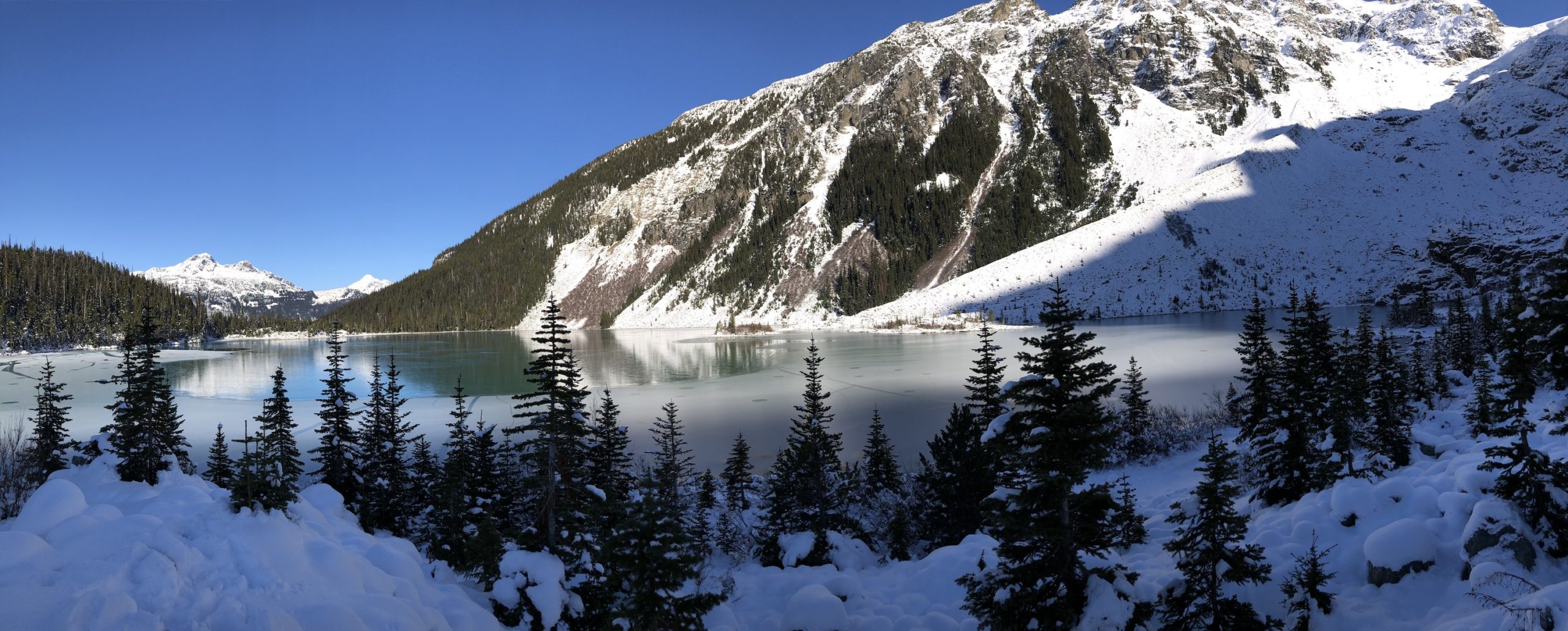 Three stunning lakes, a waterfall, and the Matier Glacier, this one is truly a 10/10. You will not be disappointed. Once you pitch your tent there is plenty of exploring you can do around the campsite and the surrounding peaks and glaciers!
Although this trail is extremely well known for being busy. Once the rush of day hikers dies down, you will have the lake all to yourself for a beautiful evening and morning.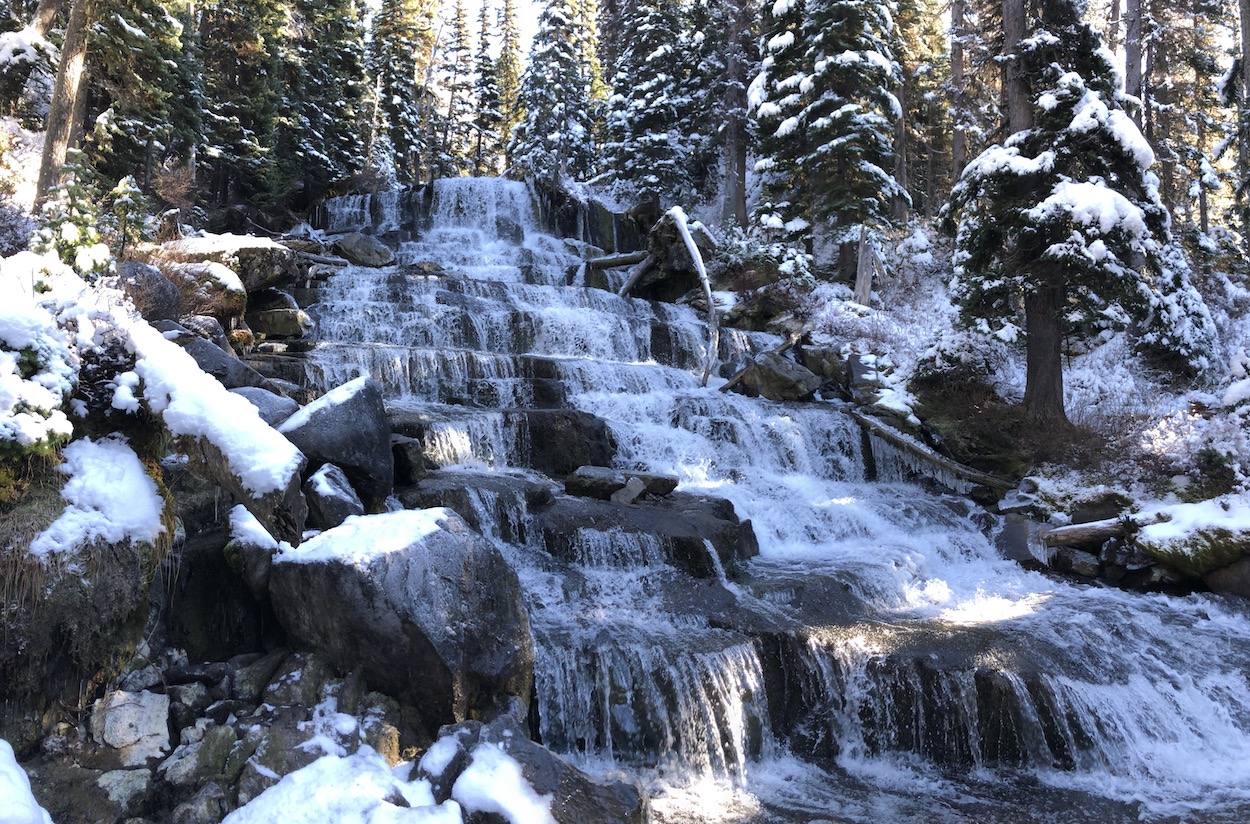 The Joffre lakes trail is the perfect one night hike allowing you to stay close to your vehicle and test out your camping gear while getting your first taste of overnight hiking.
MAP & DETAILED JOFFRE LAKES HIKING GUIDE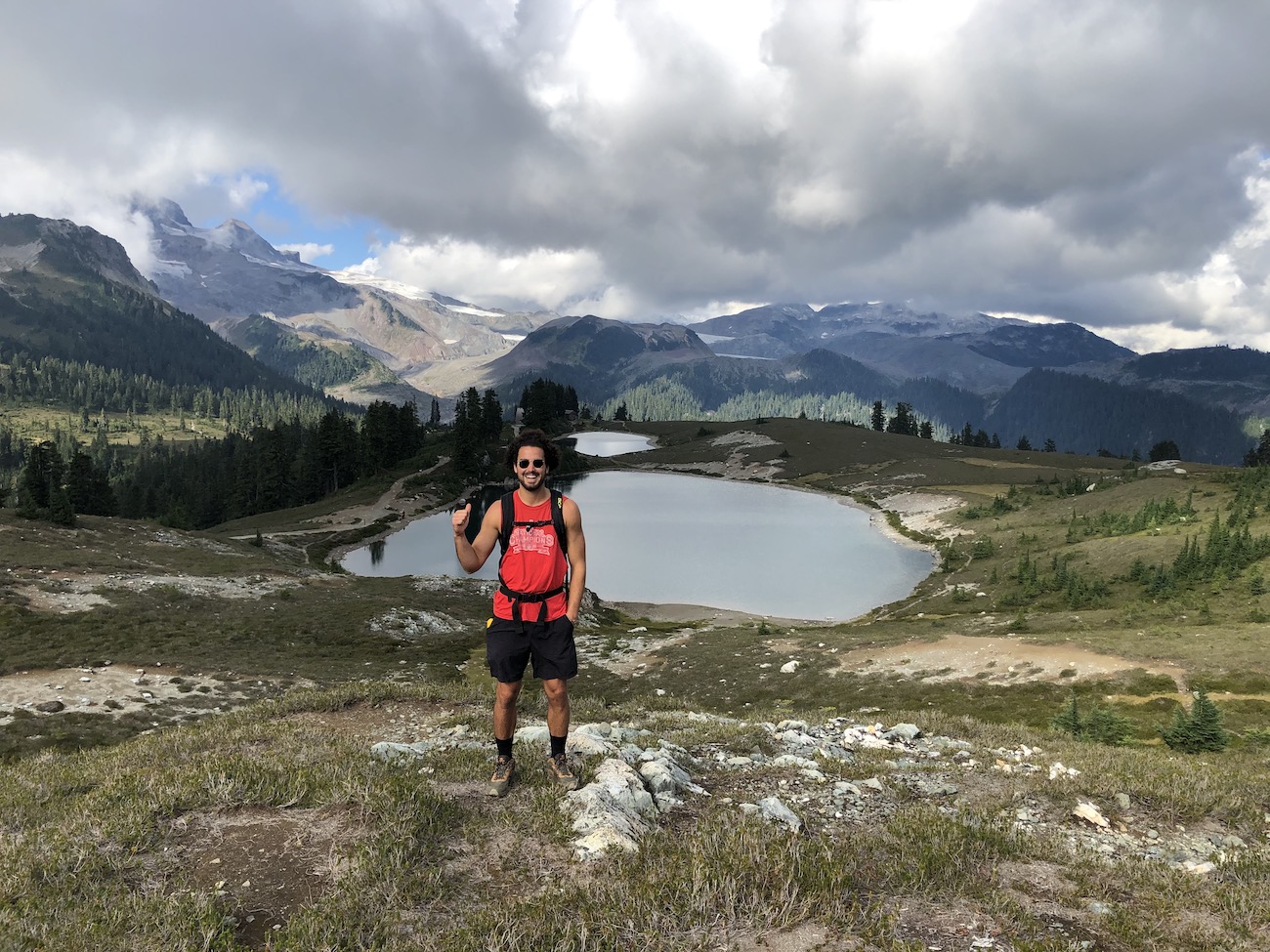 The Elfin Lakes trail is a fantastic moderate hike which grants easy access to the renowned Garibaldi Provincial Park Backcountry. Camping is permitted at the two beautifully small lakes perched in the mountains. It's close to Vancouver and is a great 1-2 night trip for a first time backpacker.
The trail stretches 10km gaining 800m in elevation. With a pack on it should take you no longer than 3-4 hours to reach camp. Once you setup camp you can pop on a day pack and hike up the Opal Cone Mountain or over to Mamquam Lake.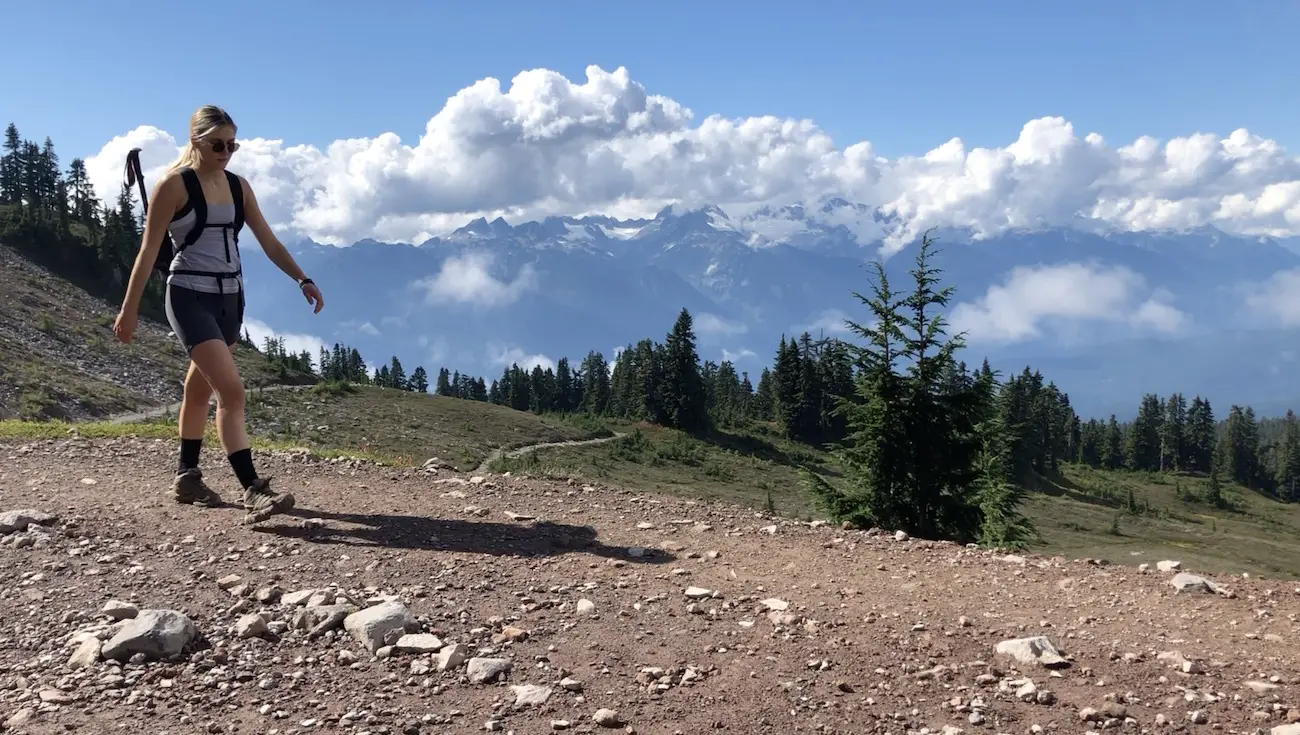 Click Here For Detailed Guide, Description & Map of The Elfin Lakes Trail
Happy Hiking. 
Let me know if your favourite in the comments!