The world is polarized these days… thankfully there is a higher power that maintains harmony, peace, love, stoke but mainly…
A great day shredding in the mountains!
Okay, I admit, this whole maintaining the balance thing might be a little bit over the top. But I think we can all agree that a good day skiing and snowboarding is quite simply the best feeling in the world.
However, as any experienced or inexperienced mountain fanatic knows, not all days on the mountain are all sunshine and face shots. For every bluebird day, expect a few blizzards. For every pow day you slay, trade it for a few slides down boiler plate ice. Sometimes you sweat, sometimes your hands almost fall off. It's the name of the game. But for some crazy reason, regardless of all the adversity, we all freaking love it.
Today I want you to let you in on a few industry secrets!
There are a few accessories, gear adjustments and pieces of equipment that are quite honestly life changing. Once you get a comfortable system dialed on the hill, you'll forget about all those adversities that once plagued you on the mountain and you can just simply enjoy your turns every single day all day. Forever. And Ever.
Here are my favourite ski accessory hacks you need to try this season!
Thin merino wool socks
I'm going to start this party off strong with what might be the most important piece of ski equipment, minus your skis. Having a good set of socks is an instant game changer. Your high school sweetheart knee high gym socks will absolutely not cut it.
Socks that are ill fit or too thick will absolutely and certainly muck up the fit of your ski boot and quite honestly can be very painful. Your ski boot is your steering wheel and the better fit your boots are, the more control you will have as you jet down the hillside.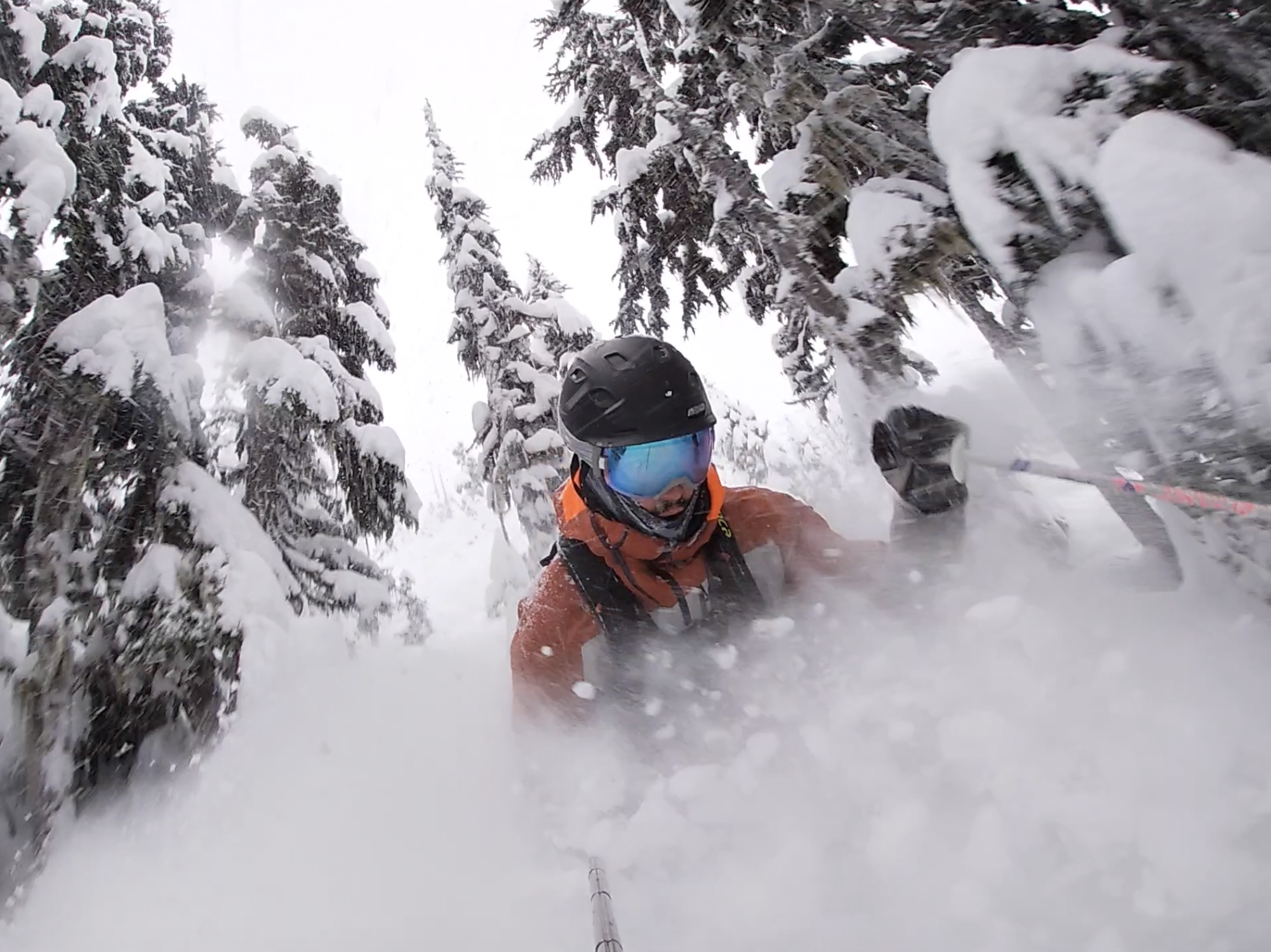 There is a common misconception among skiers that the thicker the sock the warmer your foot. This couldn't be further from the truth. Cold feet are typically caused by improperly fitted boots or lack of circulation. Thick socks that bunch up actually tend to cut your circulation off causing your extremities (ie. your little piggies) to get extremely cold.
So here's the solution! Choose a thin, ski specific merino wool sock.
I suffered from painful feet for years, even after custom boot fitting. But once I switched to an ultra thin sock, Voila… Goodbye painful piggy's.
Merino wool is the go to material for socks and any base layer for that matter. It wicks sweat, dries fast and doesn't smell bad so you might have half a shot at picking up a ski bunny at the après.
My two go-to ski socks are the Mons Royale Pro Lite Tech Ski Sock. These things are light, comfortable and durable. I don't know what kind of sheep they are shearing out there in New Zealand, but I love em'. I also run the Smartwool PHD Ultra Light Merino Wool socks as well and swear by them.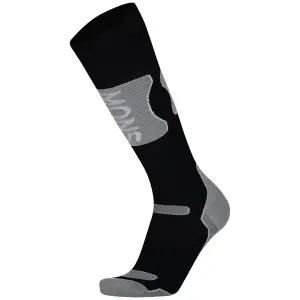 Boot dryer
Two foot related hacks in a row. I know what you're thinking… this guy might have a foot fetish. Well, I'm not going to answer that question on the internet. What I will tell you is that if you treat your boots and feet properly, they are going to feel one hundred day after day on the mountain.
One of the biggest crimes I see a lot of skiers committing is not drying their boot liners properly after each session. Moisture will build up in and around your lining from snow and sweat and it needs to be dried. If you don't dry your boot liners a few miserable things are going to happen. First, if you're skiing back to back days, your feet are going to freeze from the leftover moisture that never dried. Second, mold will build up in your boots, which causes boot stench. Lastly, overtime the moisture is going to wear your boots down much faster.
Fortunately, there are many options when it comes to drying boot liners. The first step is to always take the liners out of the shells. After this, you can put them in front of a fireplace, heater, fan or just leave them in the living room out of the boot shell overnight. The ideal way to dry boot liners is with a boot specific dryer. I use the DryGuy portable boot dryers and they work perfect for me. I love these things because I live in a tiny apartment with no garage and can't have a bulkier boot drying setup. They are also ideal to take with you on ski trips.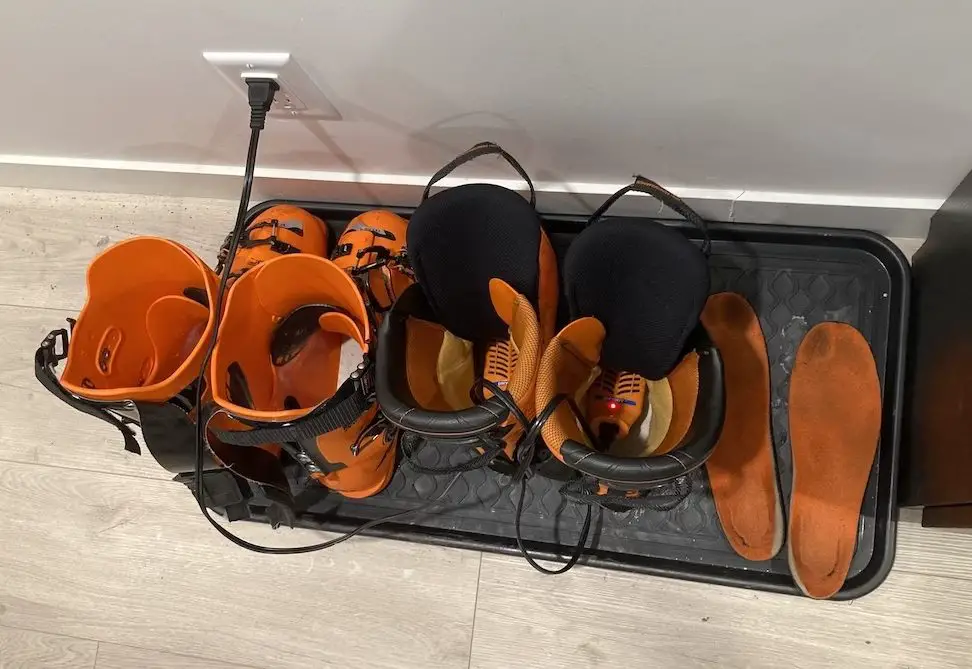 Another amazing way to dry boots is to build or purchase a boot/gear specific dryer. Dry Guy makes a great multi boot dryer which fires warm air through your boots drying them way faster than the portable one. These boot dryers can also dry multiple boots at once and can even be used to dry gloves. Worst case, if you can't get your hands on a boot dryer, pop a hair dryer on its side on the ground and fire it into your insoles for a while on low heat. Note: for all of the non Dry Guy boot drying methods make sure the heat is low so you don't melt any part of your boot liner.
Ski straps
Plastic ski straps
This one is for all my uphill lovers out there. If you're new to the backcountry, this might not be an item that you always have in your pack.  A ski strap is a little Nylon/plastic or elastic strap that holds the tips of your skis together. If you ever need to a-frame your skis (attach them to your backpack so you can climb) a ski strap is crucial to keeping the tips together and locking your skis in place on your backpack. The first time I truly needed a ski strap, I didn't have one and had to make shift tie my headband around my ski tips so I could bootpack up a scary ridge. Never underestimate the power of a good ski strap.
Velcro ski straps
The other type of ski strap which is often forgotten and under-utilized is the velcro, foam padded strap that you probably have lying around in your garage. If you've ever taken your skis into a shop to be tuned, they have probably left with one of these straps on them. These straps aren't just clever branding, they serve a purpose. The foam in the middle separates the base and edges of the ski which offers protection off the hill and during transport. If you are storing your skis or chucking them into your vehicle pop the strap on and it will prevent your edges from clanking up against each other and keep your bases protected from the edge metal. Also, I always like to put two straps on after I tune my skis so I can be sure that all that hard work sharpening won't be ruined before they touch down on snow.
Professional custom boot fitting
Our feet were not designed to be encased in a rigid plastic shell all day. But, since we make them suffer for fun, the best gift you can give yourself is proper fitting boots. I always recommend going to a professional boot fitter when buying boots. Don't opt for the big box store, head to a local mom and pop shot that actually do ski boot alterations and customizations on site. If you are on a tighter budget and want to buy used or find a deal online, that is great as well. Boot technicians will still make alterations to a boot you already own (and it isn't very expensive).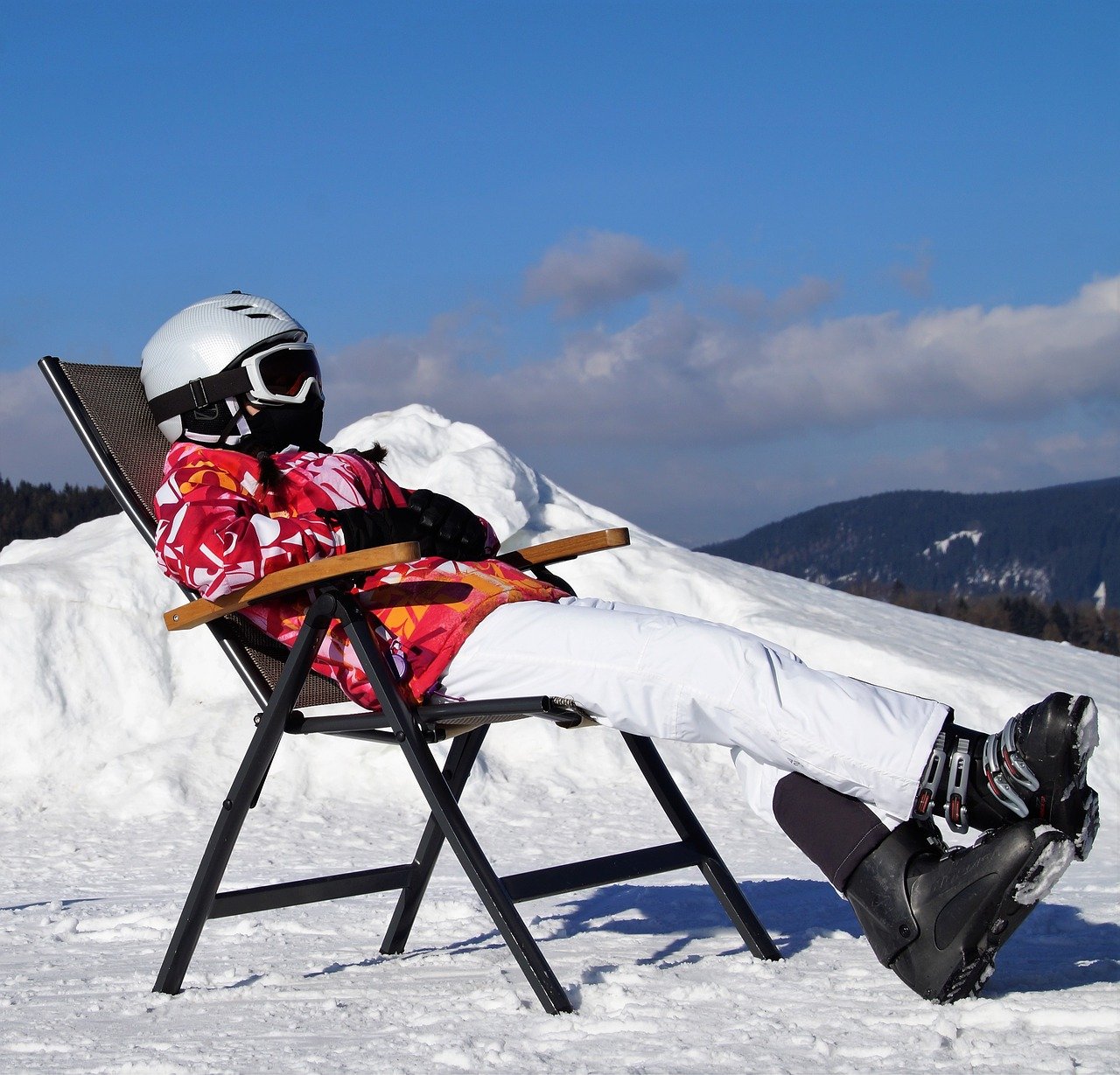 Booster Straps
A power strap is the velcro strap on the top of your boot. An improved power strap also known as a booster strap is a completely separate velcro strap you can attach to the front of your boot to replace your current power strap above your top buckle. Booster straps can tighten your boot/liner to your calf and can help create a more snug fit, increasing the flex and improving performance. You don't need to see a professional to try a booster strap and can easily order one online and install it yourself.
Photochromic ski goggles
This is a new technology in the ski industry that is completely changing the way we look at ski goggles and lenses. What the hell does Photochromic mean anyways. Basically it just means that the goggle lenses  are 'transition' lenses that will change their tint depending on the amount of light exposure.
This is an absolute game changer because it sucks to change lenses on the go and carry an extra lens. Often times I find myself choosing my low light lens in the morning and by midday my retinas are burning! Photochromic lenses are the new shaped skis!
Smith IOX and I/O MAG are my go to goggles and now they offer their classic I/O MAG design with Photochromic lenses. You simply can't beat this!  Check them out HERE.
Ski wax & p-tex
When I began skiing I didn't understand the importance of gear maintenance. I would take my skis into the shop once at the start of the season and forget about it. This is an okay strategy if you only ski a handful of days every year. But, if you ski as much as I do, one wax a year will not suffice. Nothing is worse than ending up in a dead stop on a cat track because your skis or board didn't have enough glide. Getting to know your gear, how to keep it healthy and performing its best is important for everyone.
Tuning and Waxing your skis isn't as complicated as ski shops make it out to be. It can be done simply at home with a clothes iron and a plastic scraper. I've created a full beginner step by step guide on how to properly wax your skis and snowboard which you can read or watch in video. Also, skis are expensive and wax keeps your bases hydrated and protected. You change the oil in your car every 5000km's so why not wax your skis every 10 days.
Also repairing a gauges in your bases is no problem with a stick of P-tex, a lighter, a scraper and of course a well ventilated room.
Wrist strap/string for mittens & gloves
Some gloves come with wrist straps and others, usually the more expensive ones do not. I've never really understood why all gloves don't include a strap. There's a lot of moving parts while skiing and sometimes fixing a boot buckle, zipping up a jacket, wiping goggles or turning on a camera is easier with your bare hands. A wrist strap lets you toss off your gloves at any moment and not have to worry about them falling in the snow or falling off the chairlift. Once you join the wrist strap gang you will never go back, and if you do, you'll probably lose your gloves somewhere on the mountain.
Lens cloth
Sometimes you're going to get nasty smudges on your goggles and the last thing you need is decreased visibility while your ripping mach speed. Keeping your soft goggle case/lens cloth in your pocket Is perfect for wiping clean any smudges on your goggles as you rip throughout the day.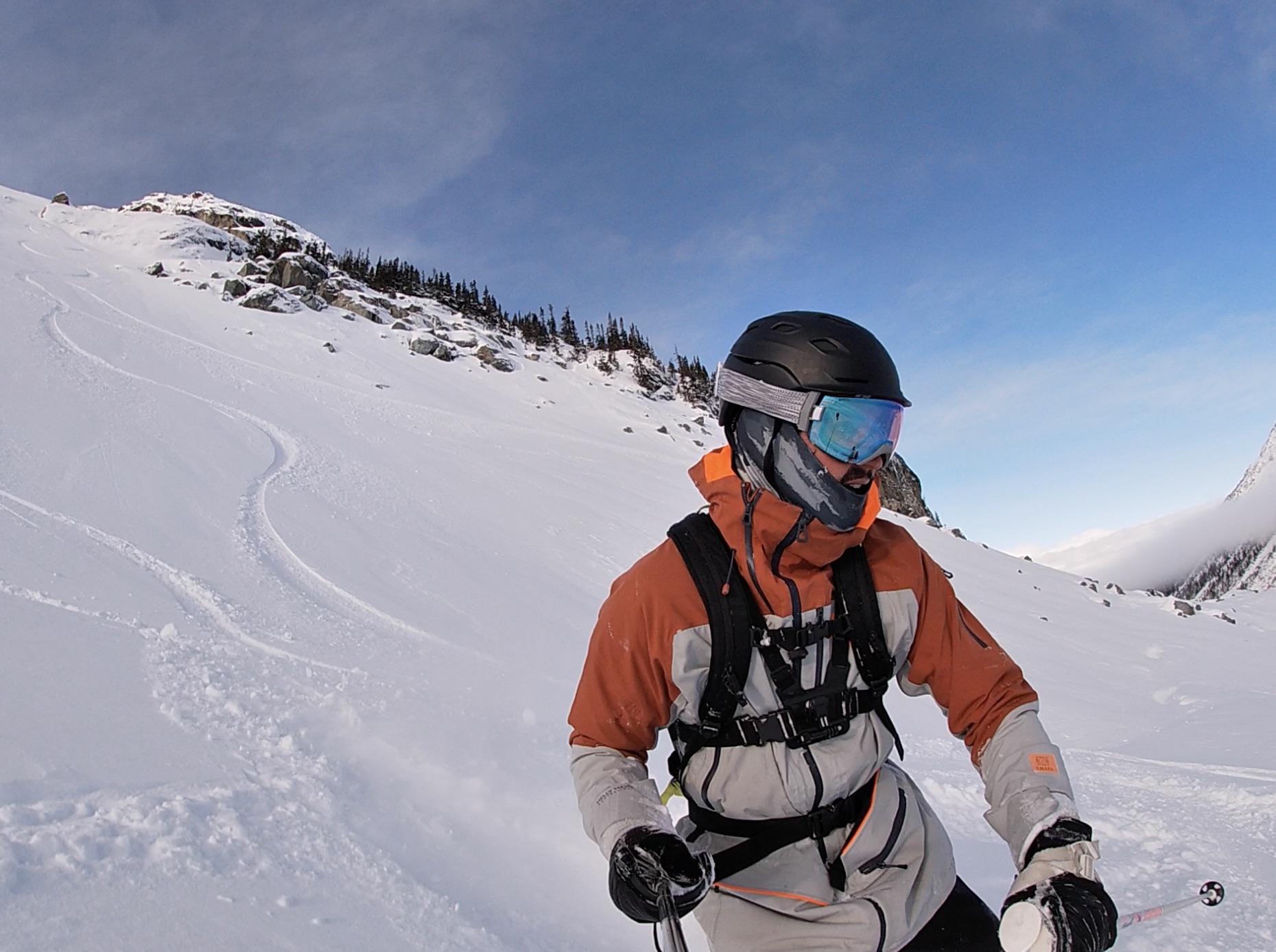 Collapsible water bottle
Sometimes I'm so stoked when I'm skiing I forget to eat and drink. This is never a great strategy because when you're shredding hard all day your body will become dehydrated and you will be more prone to injuries and cramps. I like to stuff a protein bar or two into my pocket which is usually breakfast at some point and then a peanut butter sandwich for lunch. I carry around a super small silicone water bottle, because it takes up no space in my jacket but I can fill it in the fountain at the chalet, fill it with some snow to melt, or carry it around with a bit of water to sip when riding up the chairlift.
Touch screen glove liners
If you're someone who is always taking their gloves off (like me). Having a set of liners can help keep your fingers warm when your fidgeting with your camera or changing tunes on your cell phone. You can buy liners that have touch screen compatible finger tips so you can mess with your phone while keeping your liners on and your hand toasty.
Hand warmers or heated gloves
Some people (my girlfriend Laura) just have downright poor circulation and staying warm on the mountain is near impossible. Hand warmers are the easiest way to keep your fingers warm on those super chilly days. These 18 hour hand warmers are the best I've found so far and I personally actually found them too hot.
If you have a little extra disposable income and want a more sustainable solution you should try heated socks, heated boot insoles or heated gloves. I bought Laura some heated gloves and socks and it completely revolutionized skiing comfort for her. If you have a performance boot, you might have to customize the heated insole, but the heated gloves work like an absolute charm for everyone.
Nikwax tech wash
No matter how expensive or how waterproof you ski jacket is, water repellency will only last so long before it needs to be revitalized. A clean jacket is the answer! But regular old laundry soap won't do, it will actually make matters worse. Some of the properties in detergent will actually leave behind residue that encourages water to bond with your coat. My secret to re-waterproofing my jacket and pants is using NikWax Tech Wash. If you want to learn more about how to properly wash your technical apparel, I've written a step by step guide Here.
Hopefully at least one of these tips or ski hacks will improve your next day on the mountain. Let me know in the comments if you have any 'Ski Hacks' or accessories that you think everyone else should be implementing.
Keep On Shreddin'