Pack away your banana hammock because the leaves are dying, the temperatures are falling, and the precipitation is pummelling. Praise The Heavens.
Summer's great and all, but nothing beats champagne pow slapping you silly as you rip down an open mountain face. 
So the offseason is almost over, what now? You've already bought/upgraded gear and are itching to get out there. Hold your horses and keep in it your pants cowboy, there are a few important steps you can take today to get ready for the best winter season ever!
Here's what to do. 
Mobility & Exercise
Whether you ride park, big mountain, carve, hotdog, snowplow or chase your kids around the bunny hill, the first step to a glorious and long season is to prepare physically. Skiing and riding requires one to contort their body in many different ways using thousands of tendons that haven't been worked since the dark ages (closing day).
I know what you're thinking.. "Skiing isn't exercise" and I hate exercising. Yes cardio can be a pain but believe it or not skiing burns quite a few calories, if you don't believe me, check out this not so scientific post written by yours truly.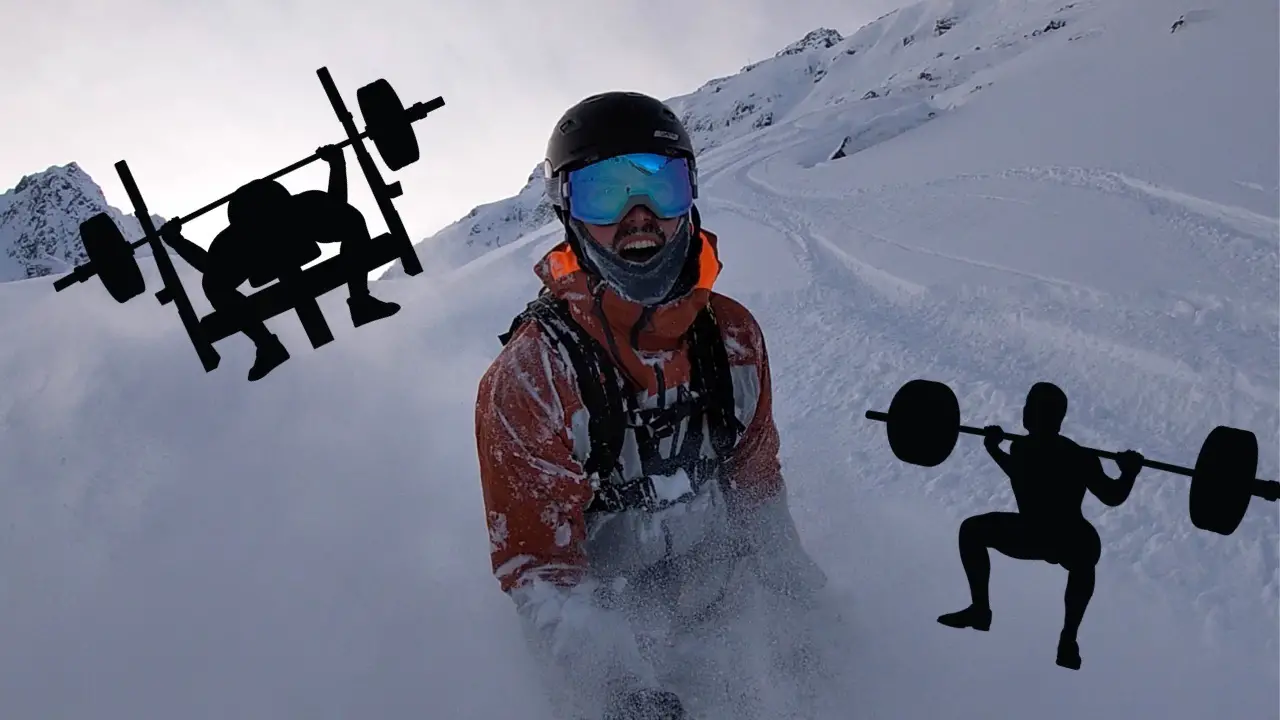 Bottom line, you need to be in solid physical shape to shred hard and stay injury free. Now you don't have to get all Arnold at the gym and start a bulking cycle but you need to cover the basics. I've seen a lot of skiing specific workouts on the internet, you don't have to do these. My honest opinion is to just stay consistent doing some sort of fitness routine that works for you. The caveat is that you need to make sure your workouts address mobility, strength and cardio. Mobility and staying active is the most important of all. Whether it's hiking, mountain biking, playing sports or walking, the more you move the better you feel.
My personal routine involves hiking a bunch in the summer and walking while fishing in the fall. I like to do calisthenic body weight strength workouts 2-3 days a week and do cardio twice per week. As the season edges closer I implement some mobility work before every workout focused on my hips and knees. This is a pretty loose schedule and I never workout on weekends. Weekends are strictly for adventures.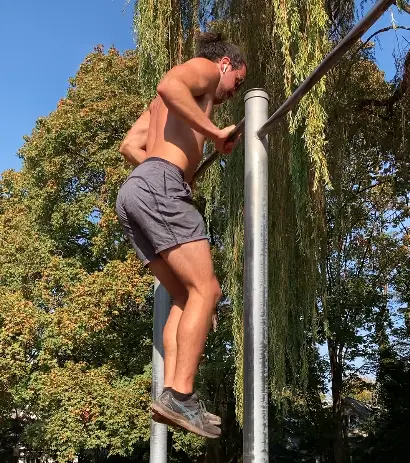 At the end of the day, don't let the cooler temperatures stop you from staying active, get to the gym and ensure you're in better shape than the summer because the better your body can perform, the better you'll shred on the hill.

Watch Ski Videos
This one is absolutely key. There are millions of amazing ski videos on the internet that will have you absolutely stoked and salivating about sending it through scrumptious powder. You can watch my videos (always appreciated) or watch some of the pros get after it! Personally, I love watching some old flicks like Licence to Thrill with Glen Plake and his mohawk ripping down Blackcomb or anything Tanner Hall. It's also fun to review your pictures and any videos you have of yourself skiing! If you didn't take any video of yourself last season make sure to stack some clips this year by purchasing an epic camera like the insta360 One X3. The One X3 is the absolute dream and acts like a full camera crew in your pocket making certain you don't miss a turn or yard sale when ripping down the hill.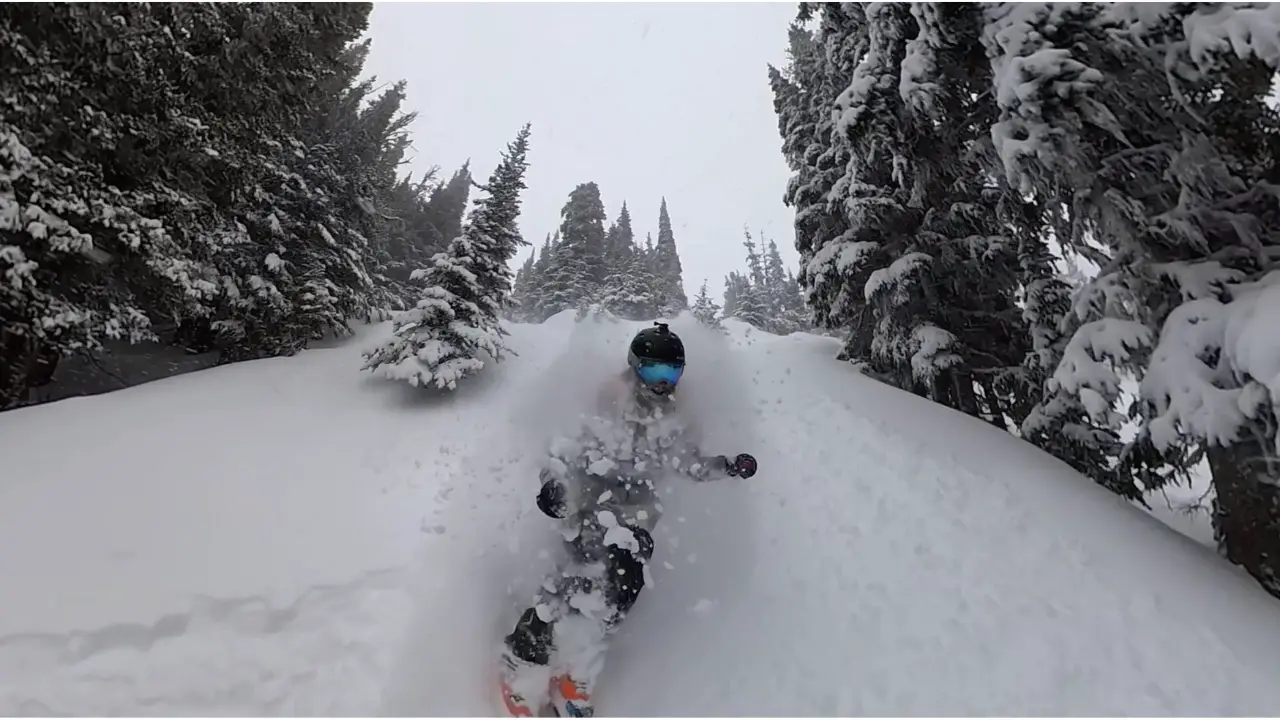 Gather Your Gear
Once you've filled your brain with ski video dopamine hits its time to do something that is actually productive. Okay, this isn't overly productive, but it's something, and it will keep you preoccupied while you dream about the mountains.
If you're anything like me, you'll pull your jacket and pant's out of storage the second you see snow in the forecast. I actually had a subscriber DM me in full ski gear in July telling me he was so stoked for the season that he put all his gear. Mad respect to him for his serious and sweaty commitment to the send.
Oh ya, I forgot to give you an actual tip. Here it is. Make sure that all of your gear is accounted for. At the end of your final day on the hill you were probably too focused on slamming pints in the sunshine. I like to think about things from my helmet down to my boots. Ensure you've got absolutely everything including those easily misplaced items that get swallowed by your closet like your neck gaiter, socks and base layers. If you like to be extremely organized you can use the ski gear checklist I've put together here.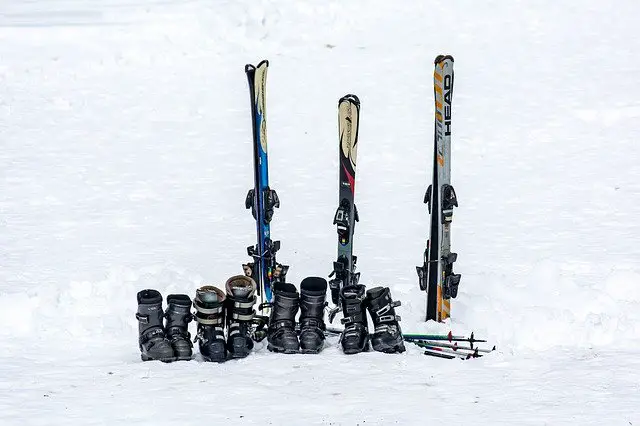 Grow out your hair and facial hair
There is no question about it, facial foliage increases your skillset on the slopes. The winter season is like the NHL or MLB playoffs, all facial hair goes, so let it grow. Beards and Moustaches were designed to protect our skin from frostbite and wind-nip. Let's be real, no one is more respected than the guy in lift-line with duct taped gloves who's got 4 days of powder stashed in his chin and icicles growing from his moustache.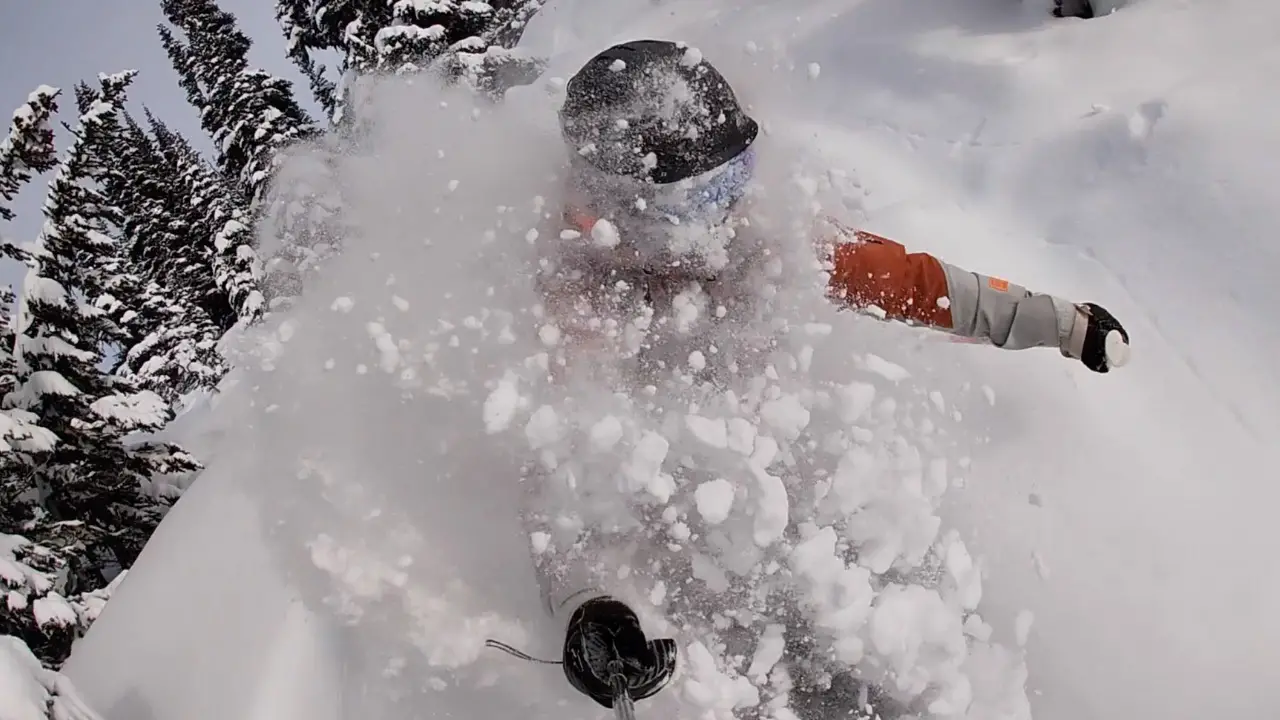 Become the Weather Man
When temps start dropping say goodbye to your local pretty looking weatherman and hello to the real deal. No I'm not talking about some legendary avalanche forecaster here, I'm talking about you… 
Winter is the time to take matters into your own hands. So pull out your meteorologist hats and begin tracking the weather once again. Here are a few tools that I like to use for Whistler Blackcomb. It's important to stay up to date with the snowpack if you're a backcountry skier and to watch the precipitation so you never miss a pow day on the resort. You can always find the historical data, but any seasoned pow hound knows checking the weather needs to be a daily ritual.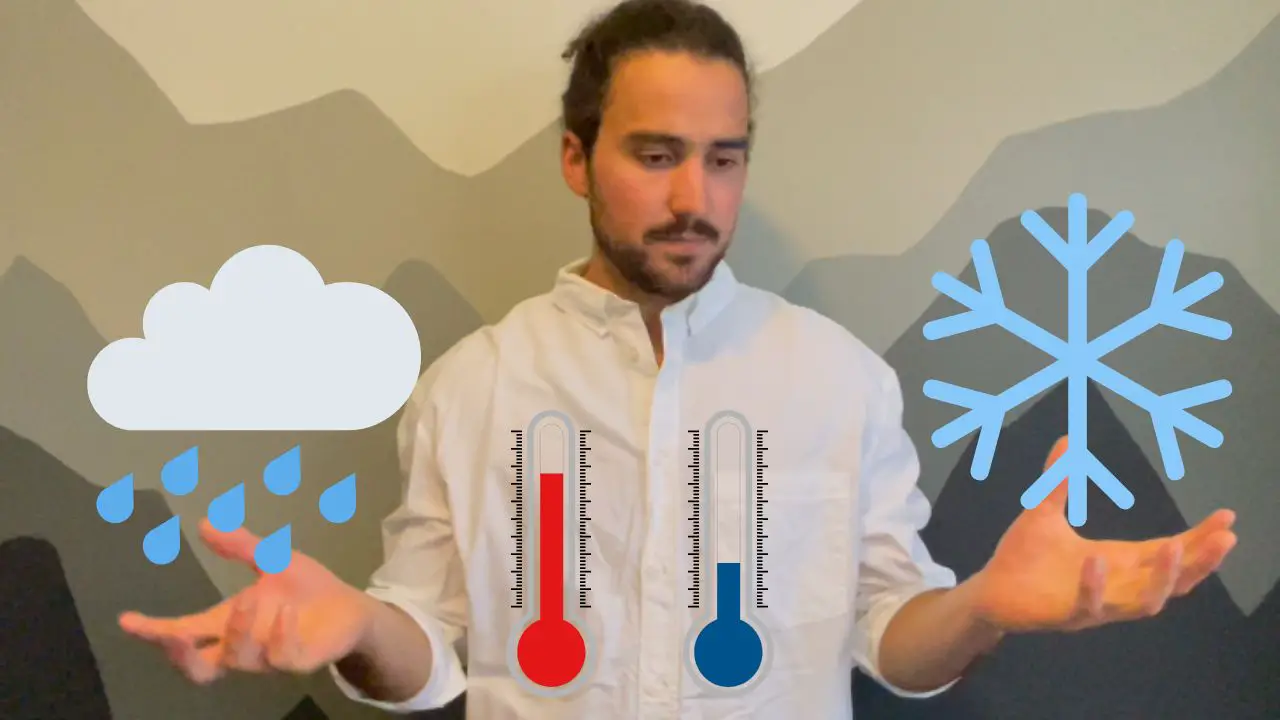 Waterproof Everything

I typically recommend to do this at the end of the season, but, sometimes the end of season depression hits hard that looking at your shell jacket is too much to bear. So if you haven't already, buy some Nikwax tech wash and make sure all of your gear is treated and ready to go. The start of any ski season is going to be wet, and being wet sucks.
Oils, grime, sweat and all the stains from the springtime will make even the most expensive Gore-Tex jacket lose their waterproofing and breathability capabilities. I've created a guide here if you need a few tips on how to best waterproof your ski kit.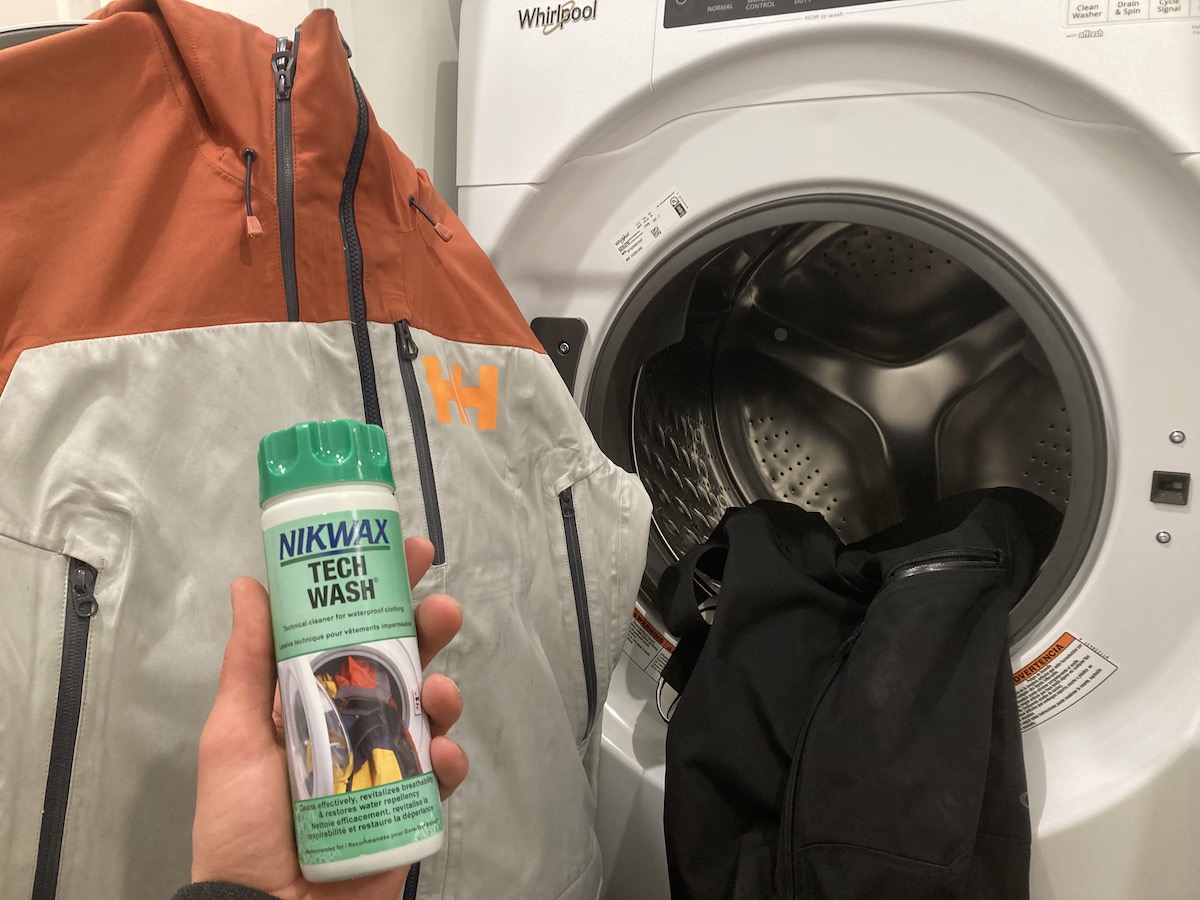 Repair Base Damage
If you're not scraping up your bases you're probably not having fun out there! My ski bases are constantly getting nicked, gouged and are filled with way too many core shots. However, base damage isn't the end of the world and can easily fixed by melting some p-tex into the affected area and scraping it flat. 
If you have a really bad core shot exposing the fibreglass of the ski you might need to take it into the shop for what's called a base weld. If you're cheap like me, than you can fill it with something like JB weld (this worked for me all of last season). Make sure to do all your base repairs before you tune your edges and wax.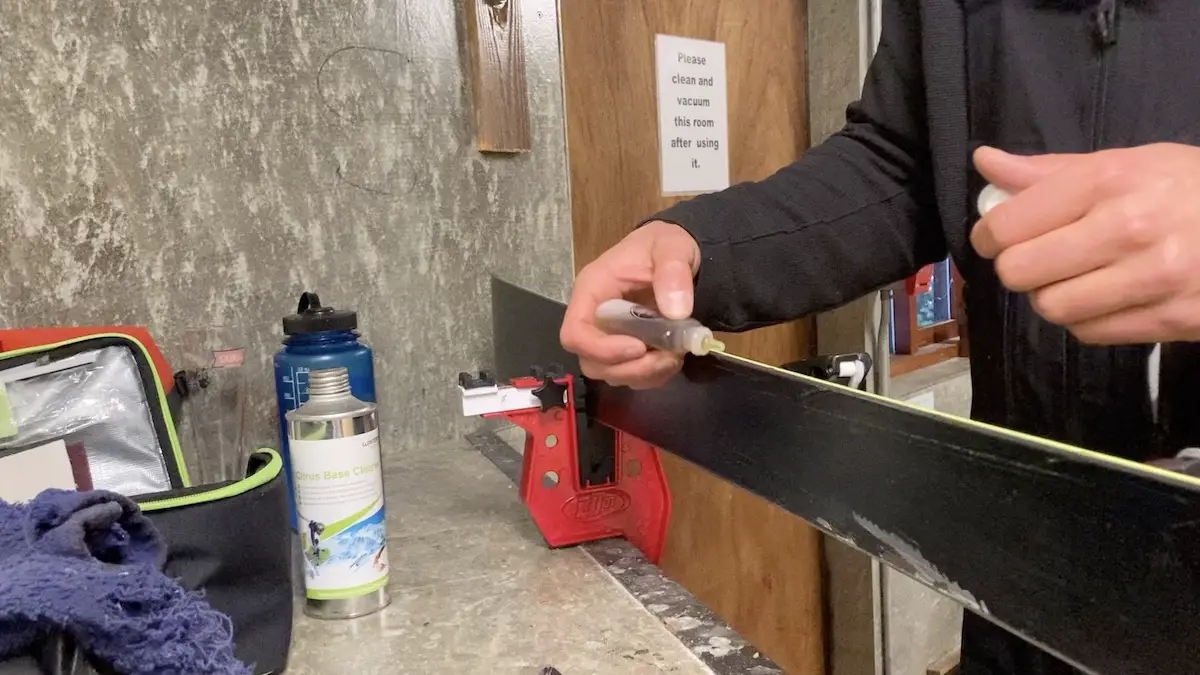 Tune Skis
Sharp and burr free edges are the secret to buttery smooth carving turns and will aid greatly in your progression and control as a skier.  Also, they are almost required when you drop into a couloir and the first sound you hear is crunching as you try to get under your feet.
This is one of the most important steps of the pre season. If you are taking your skis into the shop, I'd recommend doing it ASAP so you don't have long wait times and miss out on any early season pow.
I do my tuning myself and I recommend everyone learn if you are really into skiing. It's actually super easy and takes only about a half hour each set. I've created a step by step guide for beginners that is ideal for those getting into tuning.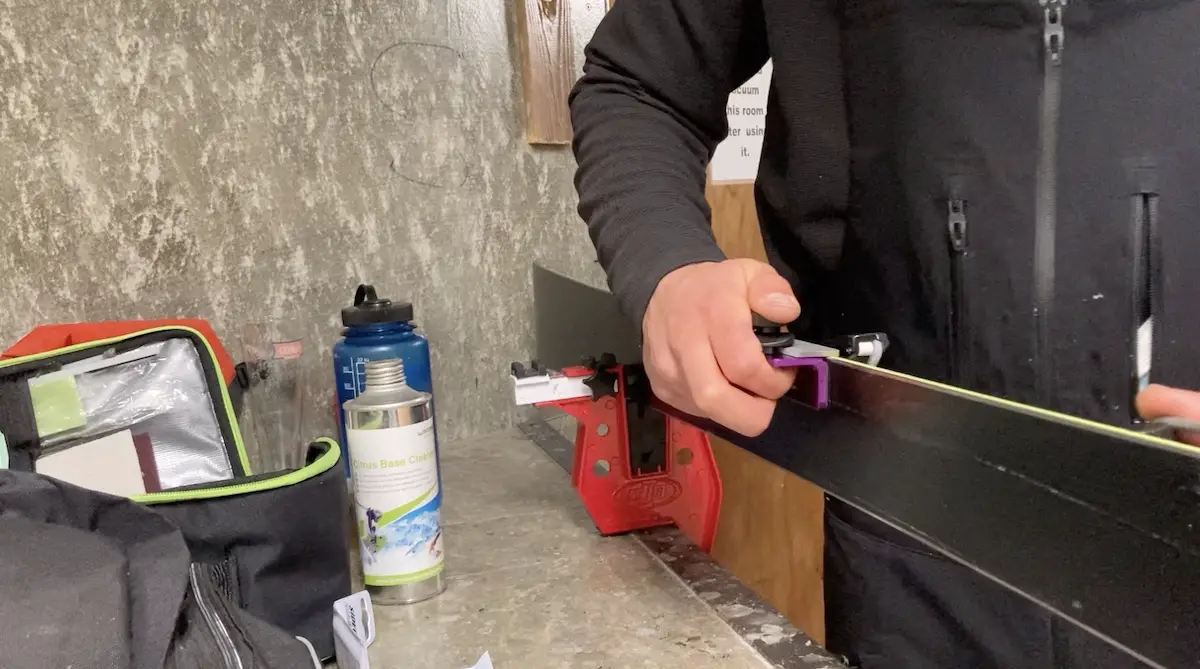 Wax Skis
Hopefully you treated your quiver kindly and smothered your bases in storage wax. Scrape off that storage wax and give your bases some love dripping on the freshest of the fresh wax.
I one hundred percent recommend all skiers and riders to start waxing themselves. It will save you time and money and you can keep re-applying wax on the regular throughout the season. Great thing is, there is no need for complicated gear. Just grab grandmas iron, some elastics and a stack of books. I've created an awesome beginners guide to waxing skis which you can use to help you get started at home today.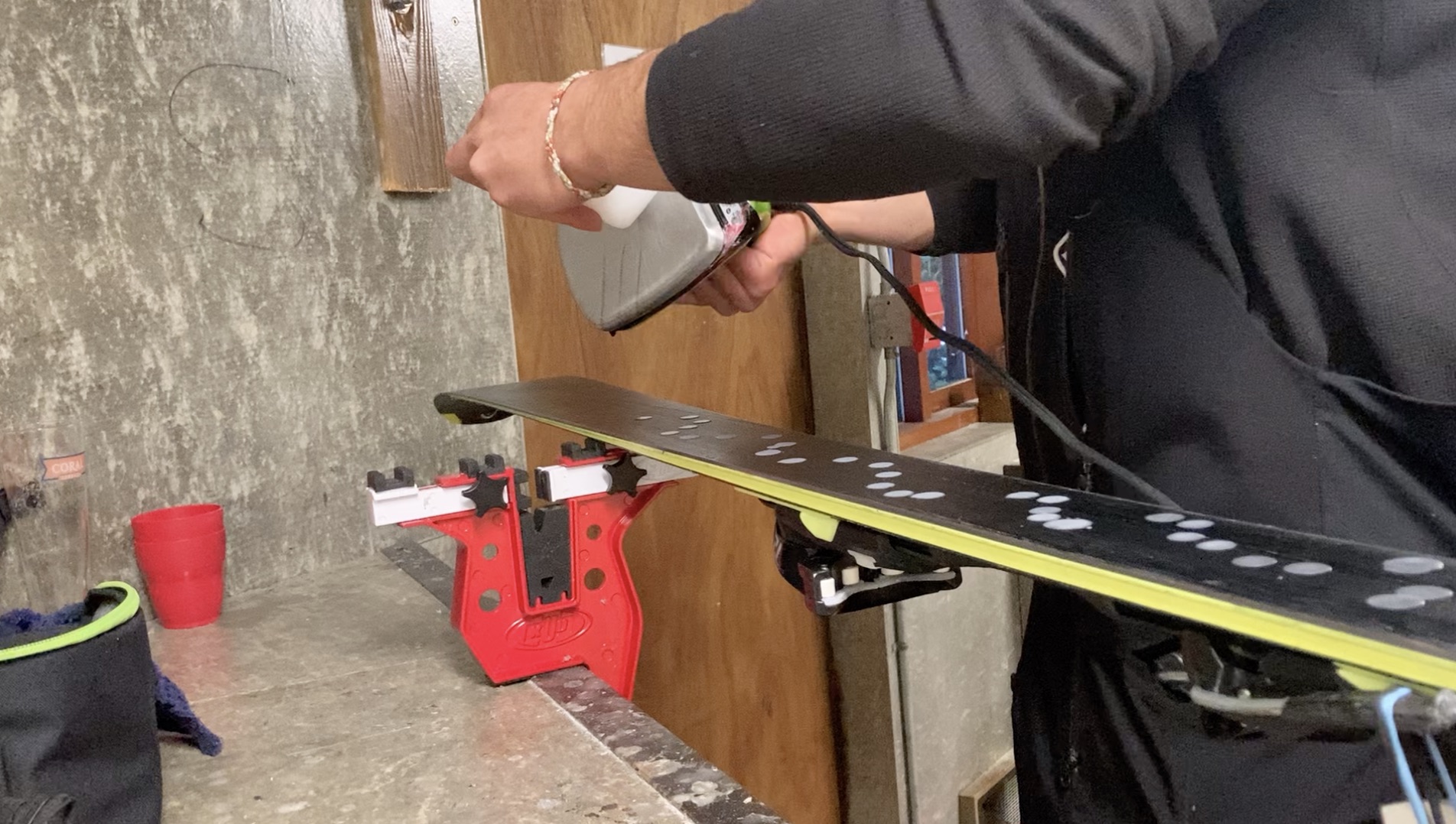 Fresh Batteries
If you play around in the backcountry remember to put fresh batteries in your headlamp and beacon/transceiver. And always carry extra batteries in your pack. Nuff said. 

Get In Touch With Your Ski Friends
We all have those people in our lives that share the stoke as deeply as we do. Start getting in their ears and plan your season and the antics to come. Also make sure to constantly have friendly banter with your ski buddies and remind them about their biggest yard sales from the previous season.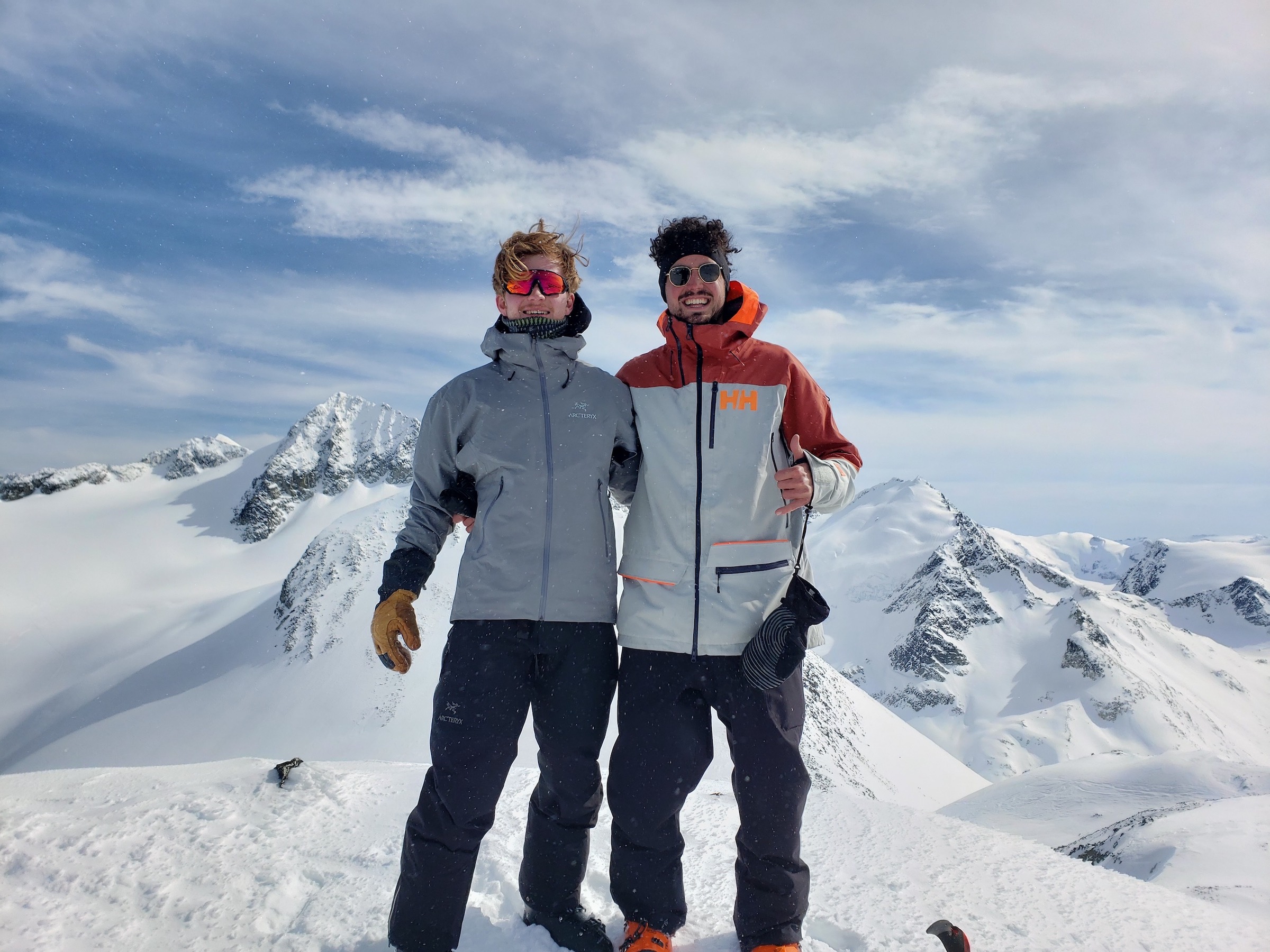 Set Some Goals
Set goals? I know what you're thinking. Goal setting is lame. Well I'm sorry to tell you, Hansel is hot right now, and so is goal setting. Now this doesn't have to be formal, and could just be to have the most fun and epic season ever.
I always like to pick out a technical aspect that I want to improve on over the course of the season. Whether it's stomping a new trick, trying your first black diamond, or skiing 100 days. It's always fun to have something to work towards. Skiing is such a personal journey and trust me, your love for it will only grow fonder the more skilled you become.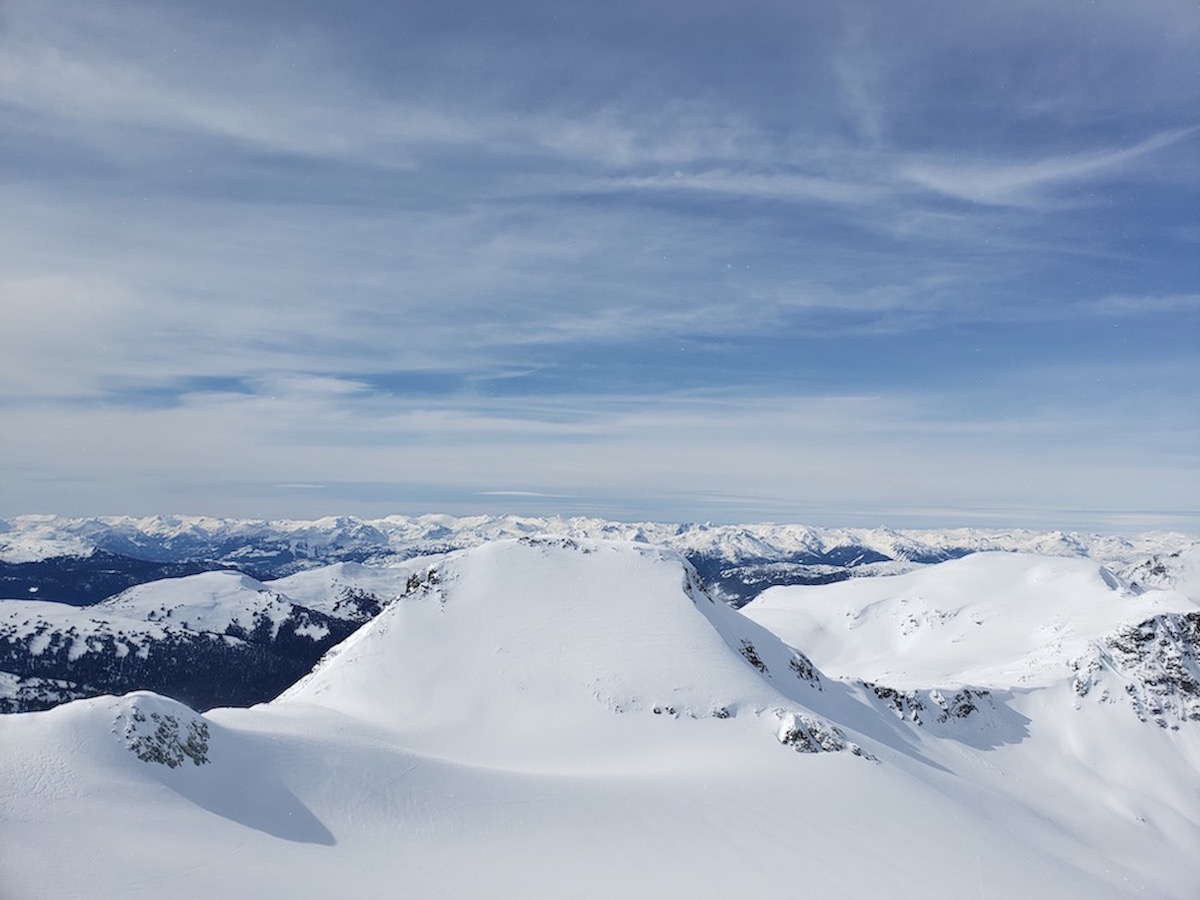 Do some Intel
Whether you're scheming some big league backcountry objectives or want to get to know your home resort better, it always pays dividends to review maps and plan spots you want to hit. Playing around on Fat Maps is a pretty fun option and you can look at the mountains and zones in 3d which I always find super helpful. If you want detailed intel on Whistler Blackcomb and some of it's most epic areas, I recommend you check out the Whistler Blackcomb section of my website, it's guides galore.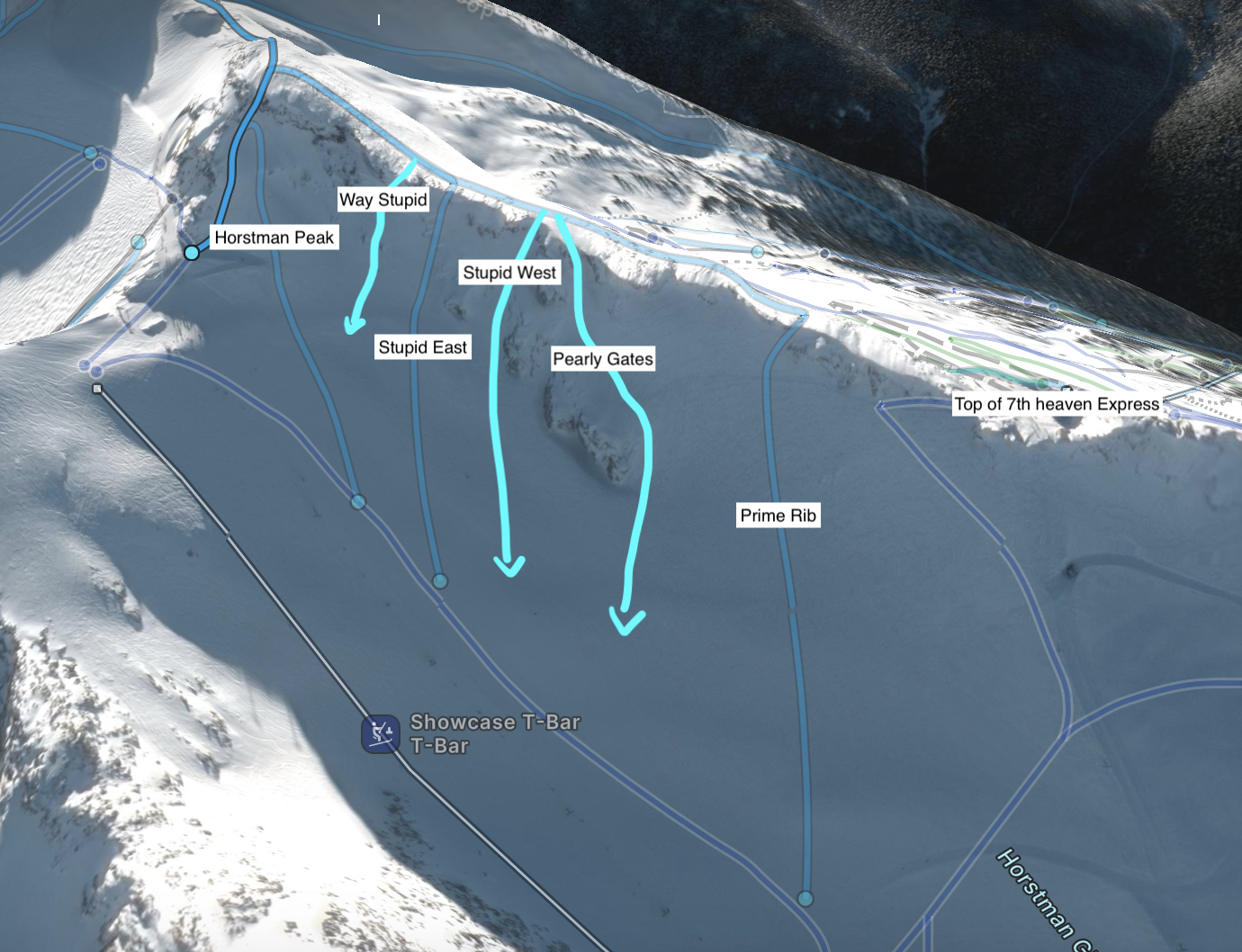 Keep checking the weather
Check the weather again. Remember, I told you to make it habitual.
Don't get too eager
Now I know that we're all feeling ancy and want to get out on the twigs ASAP. But you need to to allow the first few snowfalls to pack down a bit. Two turns is better than no turns, but if it comes at the cost of your ACL before the season even begins, you'll be kicking yourself as you sit on the couch through each and every storm. 
Do yourself a huge favour and take it easy for the first few weeks until the dust settles. Even though the pow may look tempting there might be a stump or a rock hiding beneath just waiting to bite.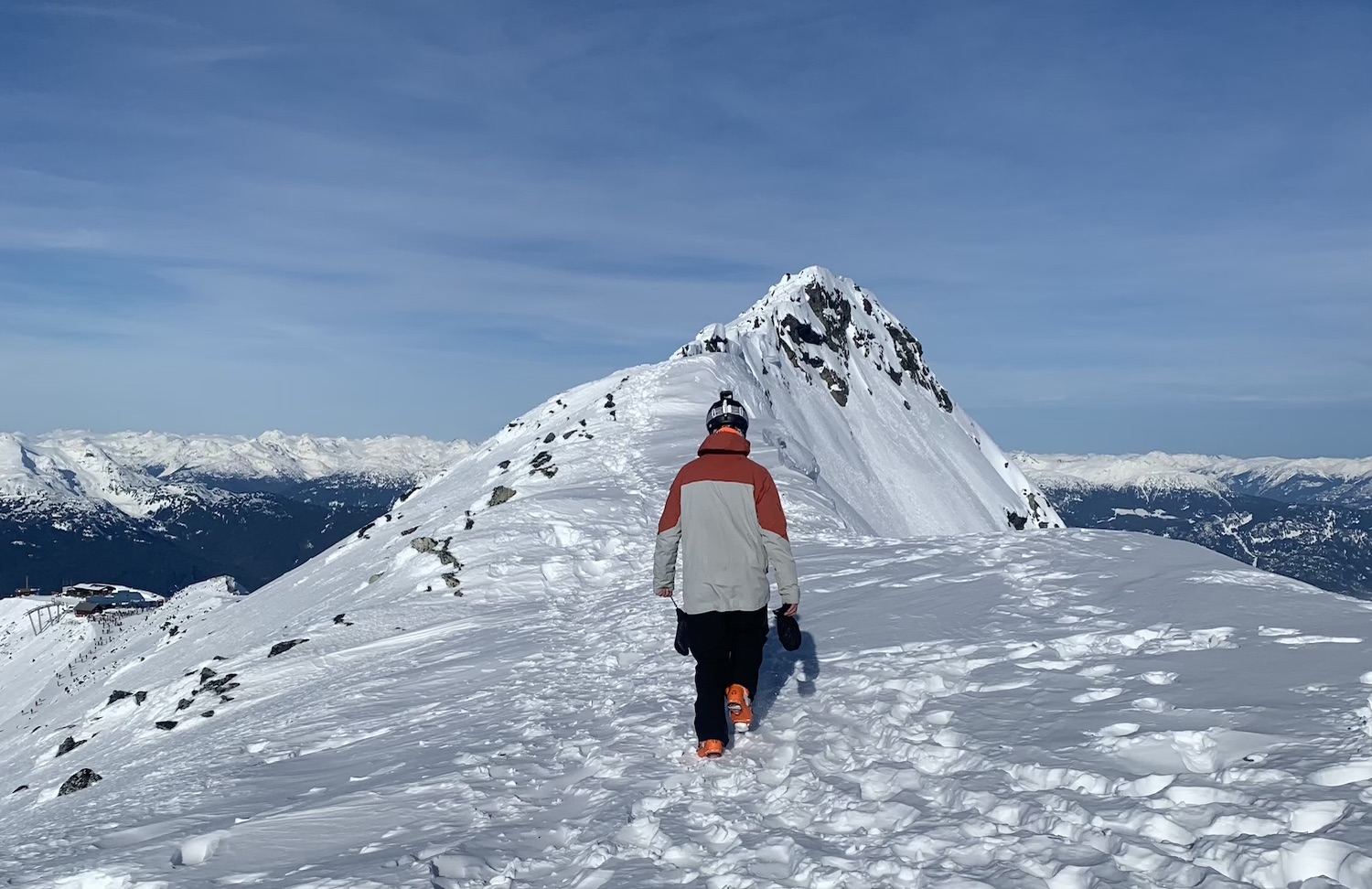 Stockpile HotSauce

The secret is out. Those who sip sauce shred harder, go bigger and send more often. It's backed by science and the people at red bull and monster are fuming about this discovery. It could be the end of the action sport giants reign. 
Grab your favourite tiny bottle of hot sauce and chuck it in your jacket pocket so you can tip it back and sip it down before you drop in.
If you want the best sauce in then game DM me and see if I have any of my proprietary blend of Liquid Courage sauce left in stock to share with the ski fam.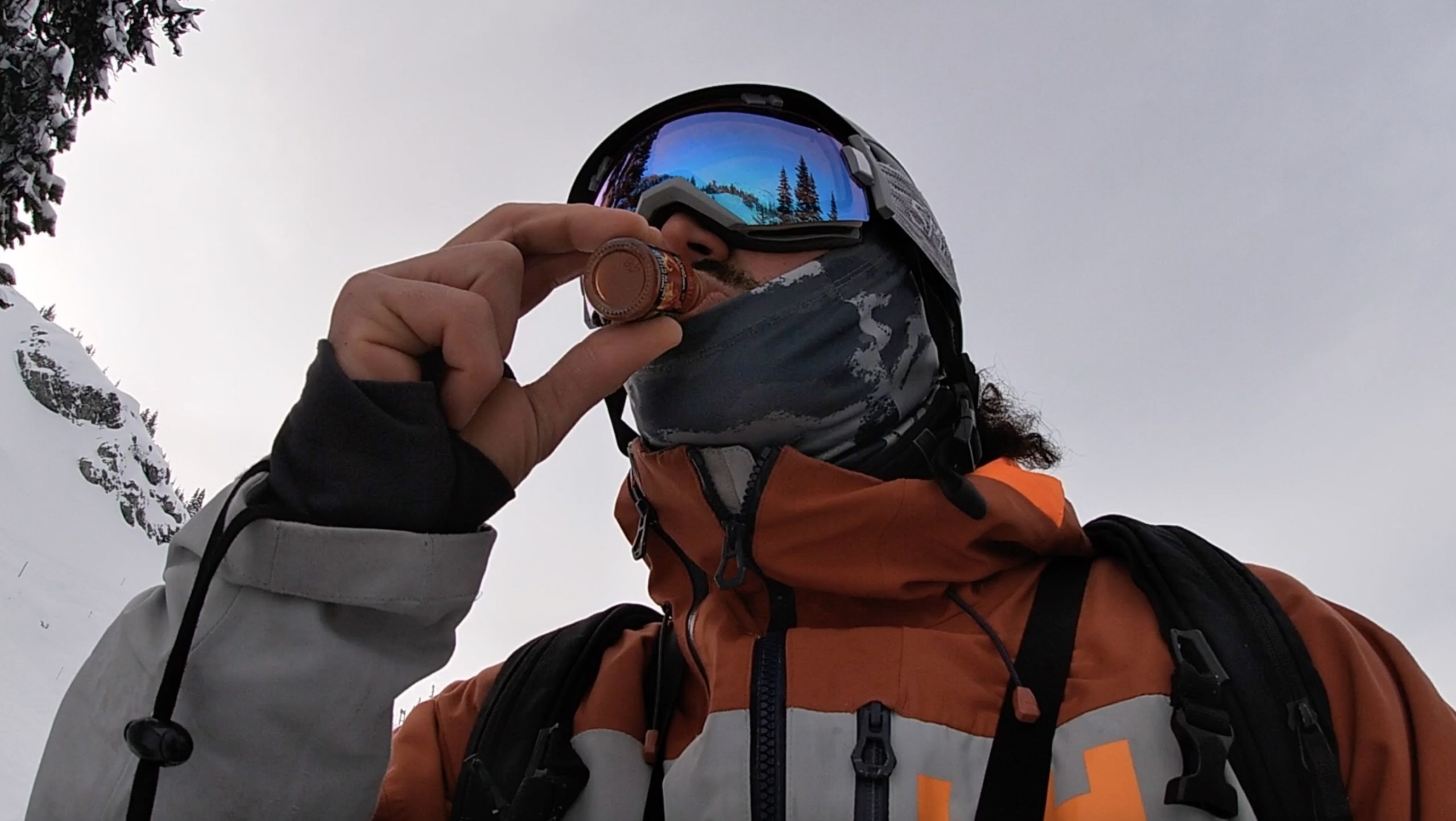 Have an amazing ski season everybody. 
Stay Safe. Keep on Shreddin'