Can you count to 8,171? Probably, but it would take you a few hours and would be one hell of a boring thing to do. Now why is this number important? Well… 8,171 is the amount of skiable acres on Whistler Blackcomb. Yes you heard me right, over eight thousand skiable acres.
If that doesn't get you stoked, I don't know what does.
To some, Whistler is the ultimate playground and the best mountain on earth. To others, especially visitors, Whistler is the most confusing mountain on earth. When you're shelling out $200+ for a ski day, you better know how to juice every turn possible out of the mountain.
To help all of you newcomers & visitors I've put together a little guide to tell you exactly what to do if you only have one day to ski Whistler Mountain.
Let's dive right into it.
If you prefer video guides, you can check out the video version of the post HERE. 
Whistler vs Blackcomb
If you didn't already know, Whistler Blackcomb is made up of two separate mountains, Whistler and Blackcomb. Both are absolutely epic. If you want to learn more about some of the differences about the two mountains you can check out this video I made here.
Although you can ski both mountains and every single lift in a single day, it's impossible to get the full experience without committing at least one day to each side of the mountain.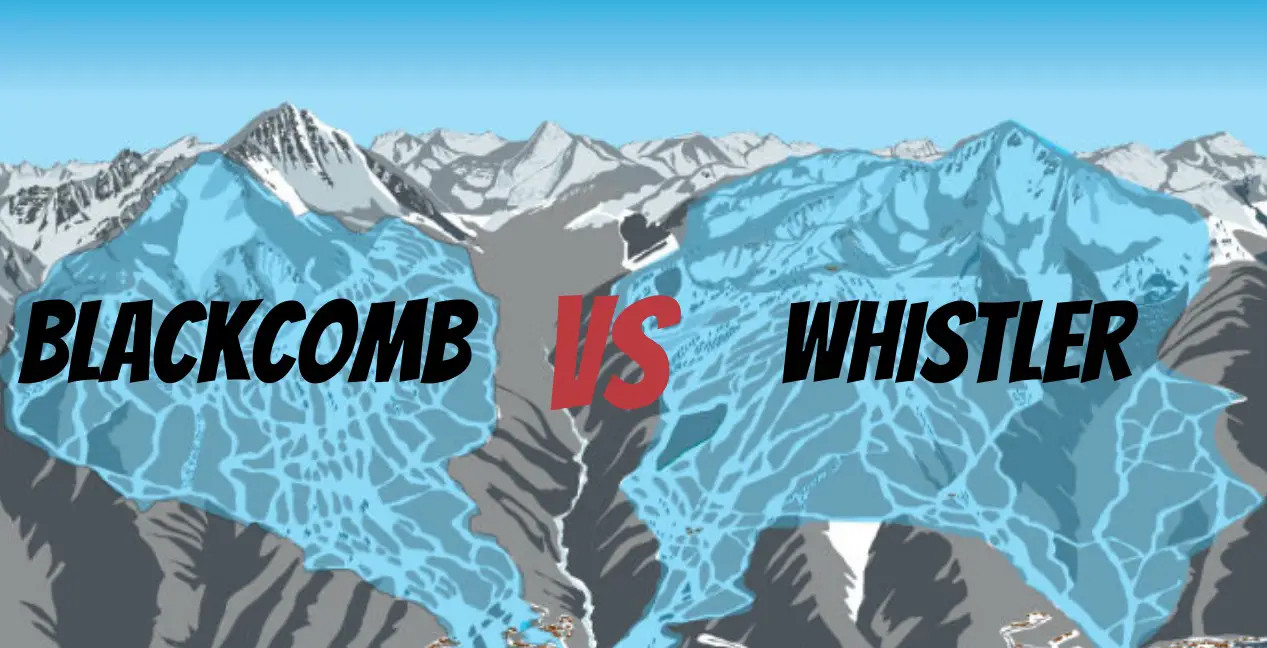 Set An Early(ish) Alarm
If you want to maximize your day and see it all you are going to want to get to the gondola for when it opens. Check the Whistler website to see the current operational hours. If its a powder day you might want to wake up even earlier because lines tend to be large on fresh snow days, any day of the week.
Gondola Upload
You have three options to get up Whistler mountain. The Whistler Village Gondola, The Fitzsimmons Express or the Creekside Gondola. The fastest way to get up the mountain is the Whistler Village Gondola. I'd recommend to choose one of the two gondolas because they will be faster than riding the chairlifts.
If you're staying overnight which gondola you start at will depend on your accommodation. Personally, I like starting at creekside so I can finish my day off at Dusty's. One of the best casual Aprés spots on the mountain.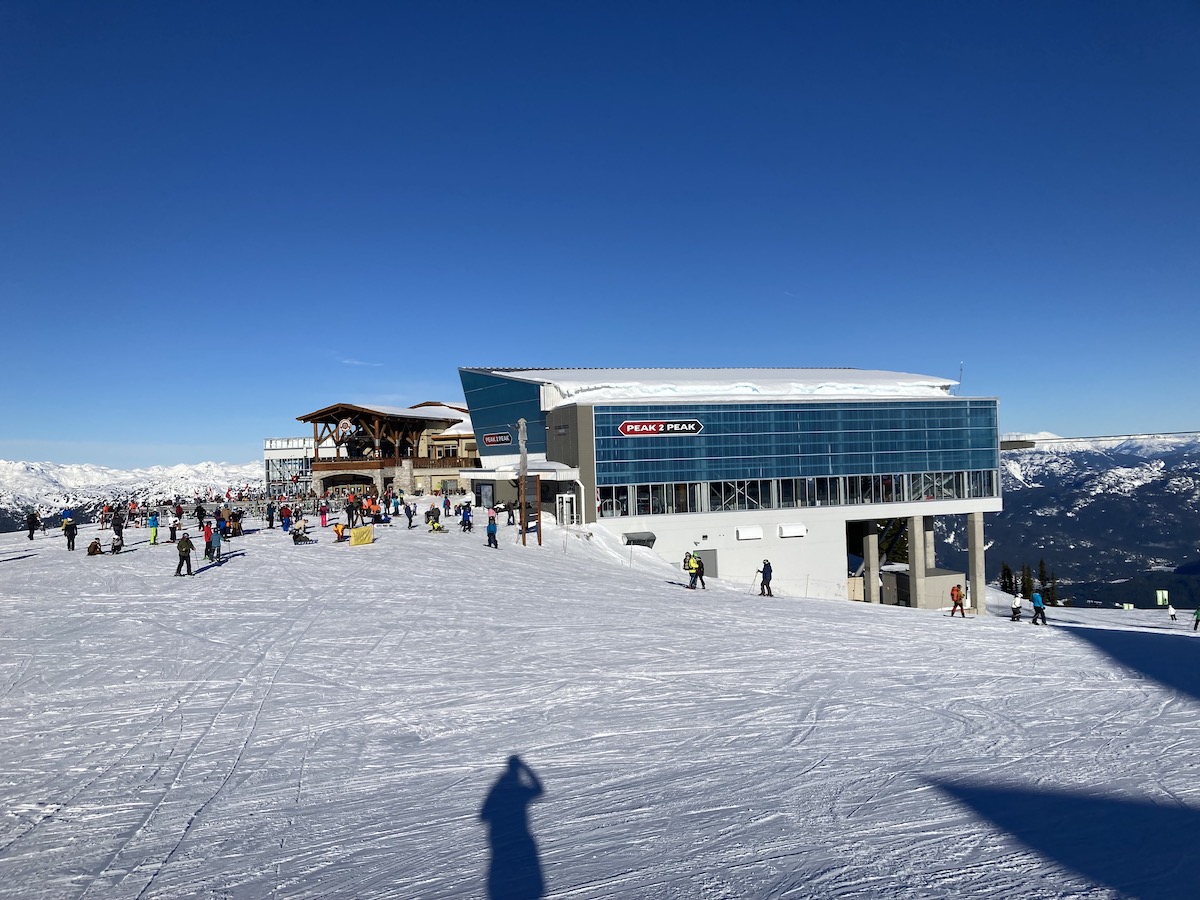 Start With The Mid-Mountain Groomers
If there's fresh snow, forget about skiing groomers. But, if the snow is hard pack you're going to want to rip some groomer laps before the crowds arrive and the corduroy is gone. The alpine lifts will not typically open until 9:30-10am depending on how quickly the patrol can give avalanche clearance.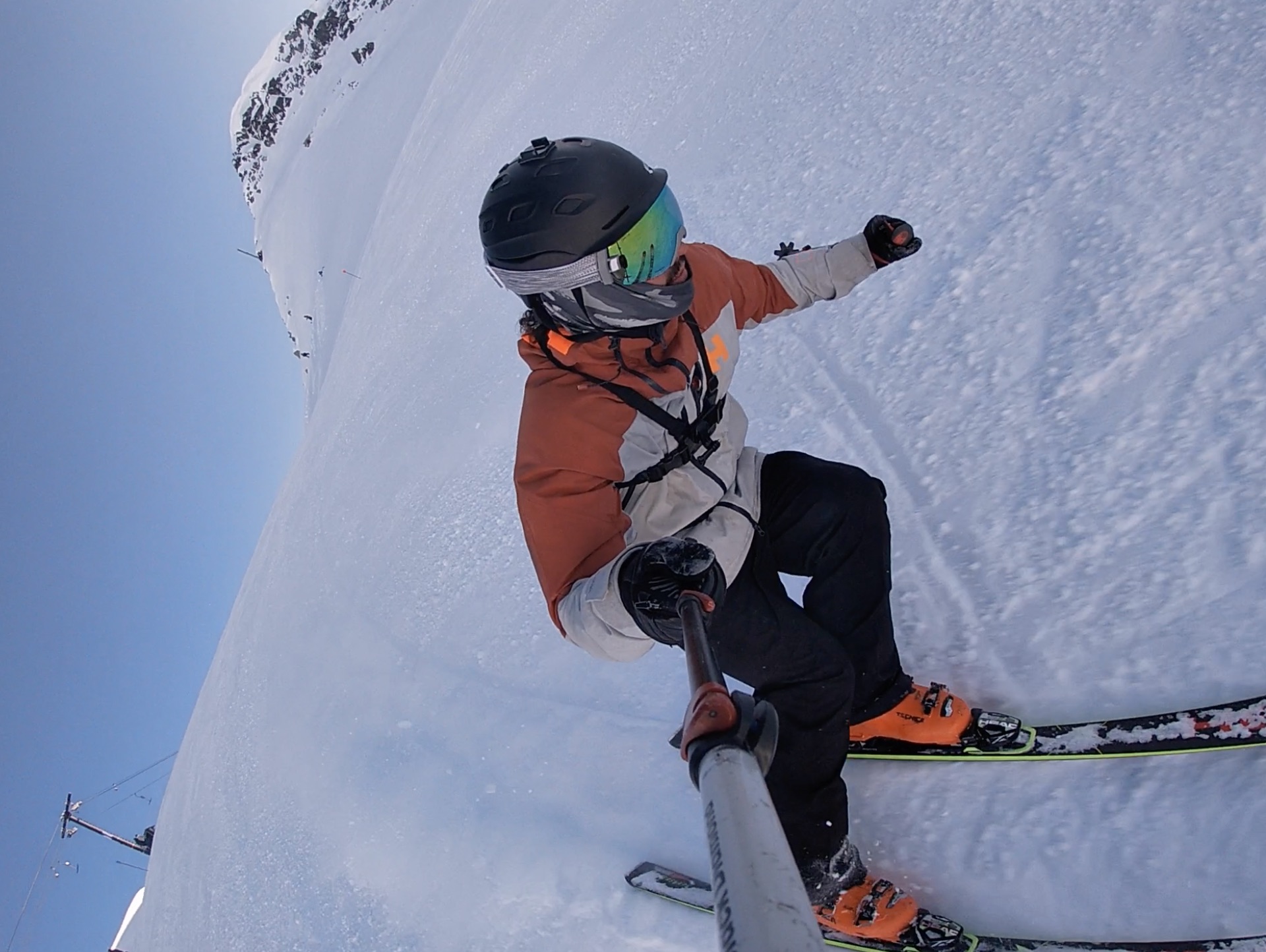 Big Red Express
I'd recommend starting with a lap back on the Big Red Express Chair. Rip down Fisheye to Lower Franz or Pony Trail. Both are super fun and have a great pitch for a morning cruise. If the snow is good and you would prefer trees, try Franz Meadow.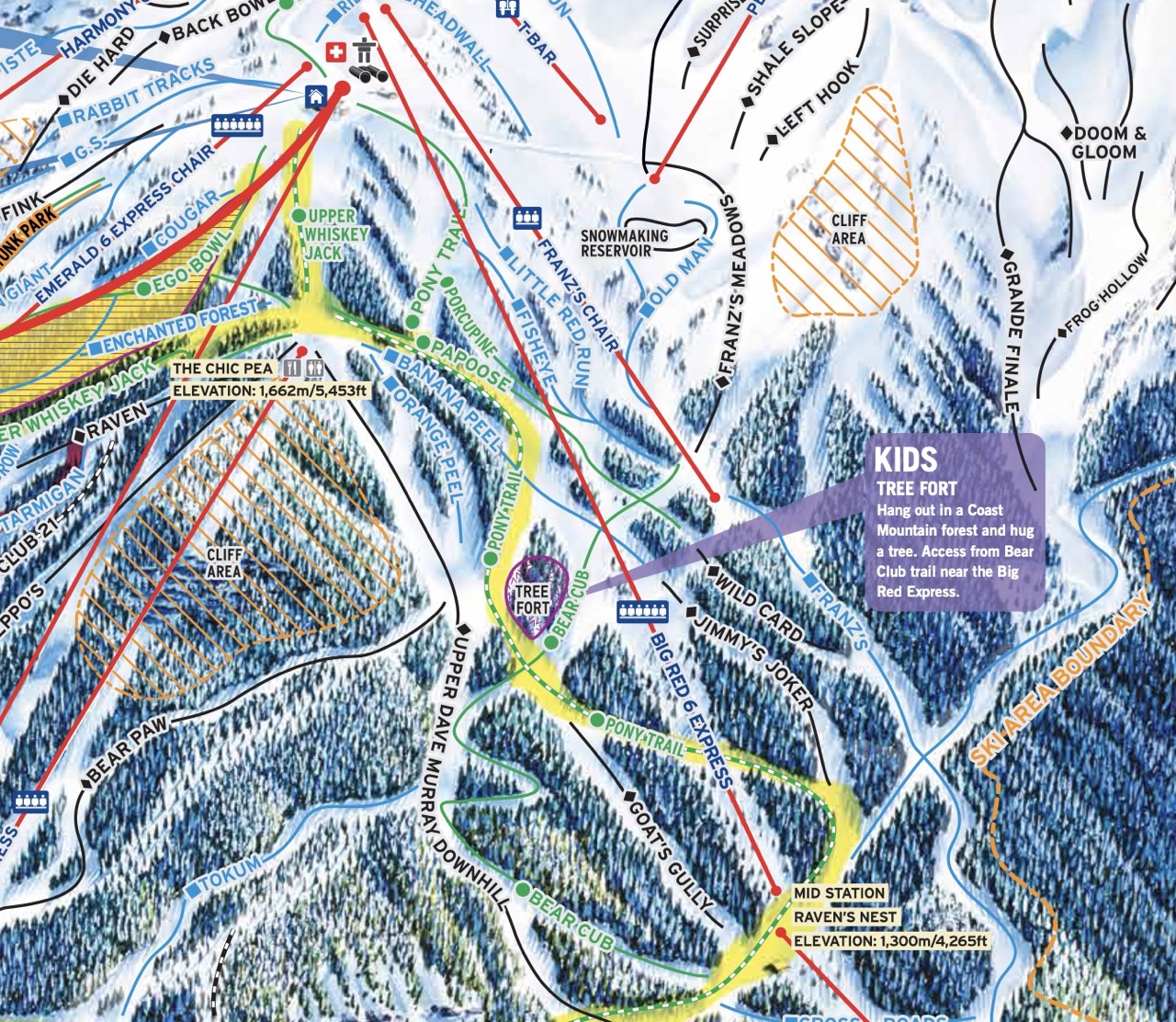 Garbanzo Express
Once you're back to the top of the Red chair, rip on over to the Garbanzo express. Ski past the lodge down upper whiskey Jack and to the top of Upper Dave Murray Downhill. If you're a carving fanatic this is one of the most epic groomers on the mountain. Connect Upper Dave Murray with Tokum or Bear Paw, it's magic!
If you want to ski trees any of the black runs on the Garbanzo chair are an absolute blast. If you want something extra spicy, ski right below the chairlift!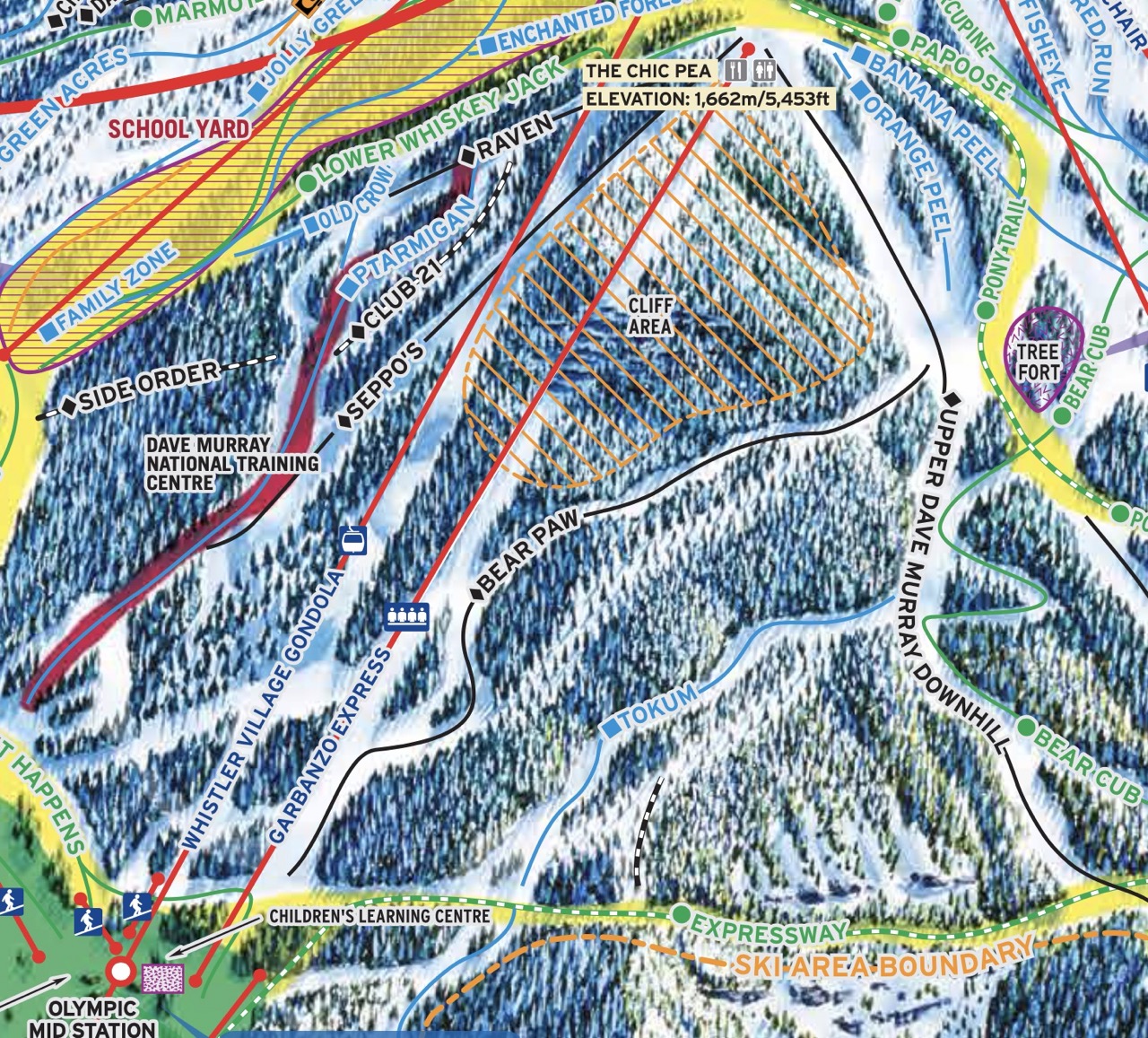 Emerald Chair
Once you finish a Garbanzo lap (or three), head on over to the Emerald Express. The Emerald Express is the best chair for beginner's on the Whistler side (minus the bunny hill). However, I'm a sucker for the Ego Bowl and would totally recommend skiing down it for a run. You'll have great views of Blackcomb Peak and 7th Heaven as you shred down. Keep your eyes on the light board and keep doing laps until you see Harmony or Peak chair open for the day.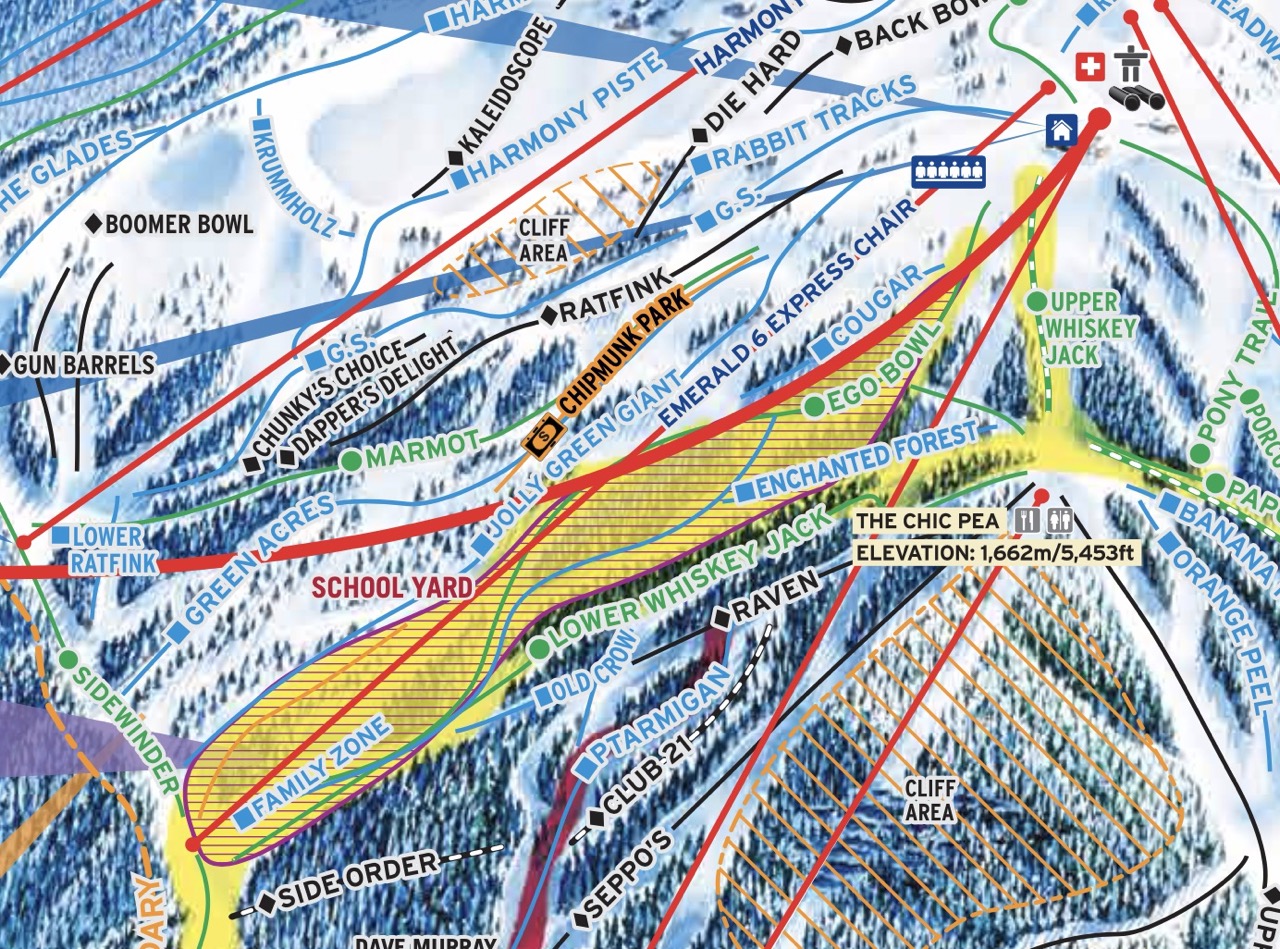 It's Time For The Alpine Lifts!
The Alpine lifts are what Whistler is best known for. Once those red lights turn green and the lifts open, you'll usually see everyone dashing off to get fresh turns. There is no better way to kick off your Whistler experience than heading straight up the Peak chair.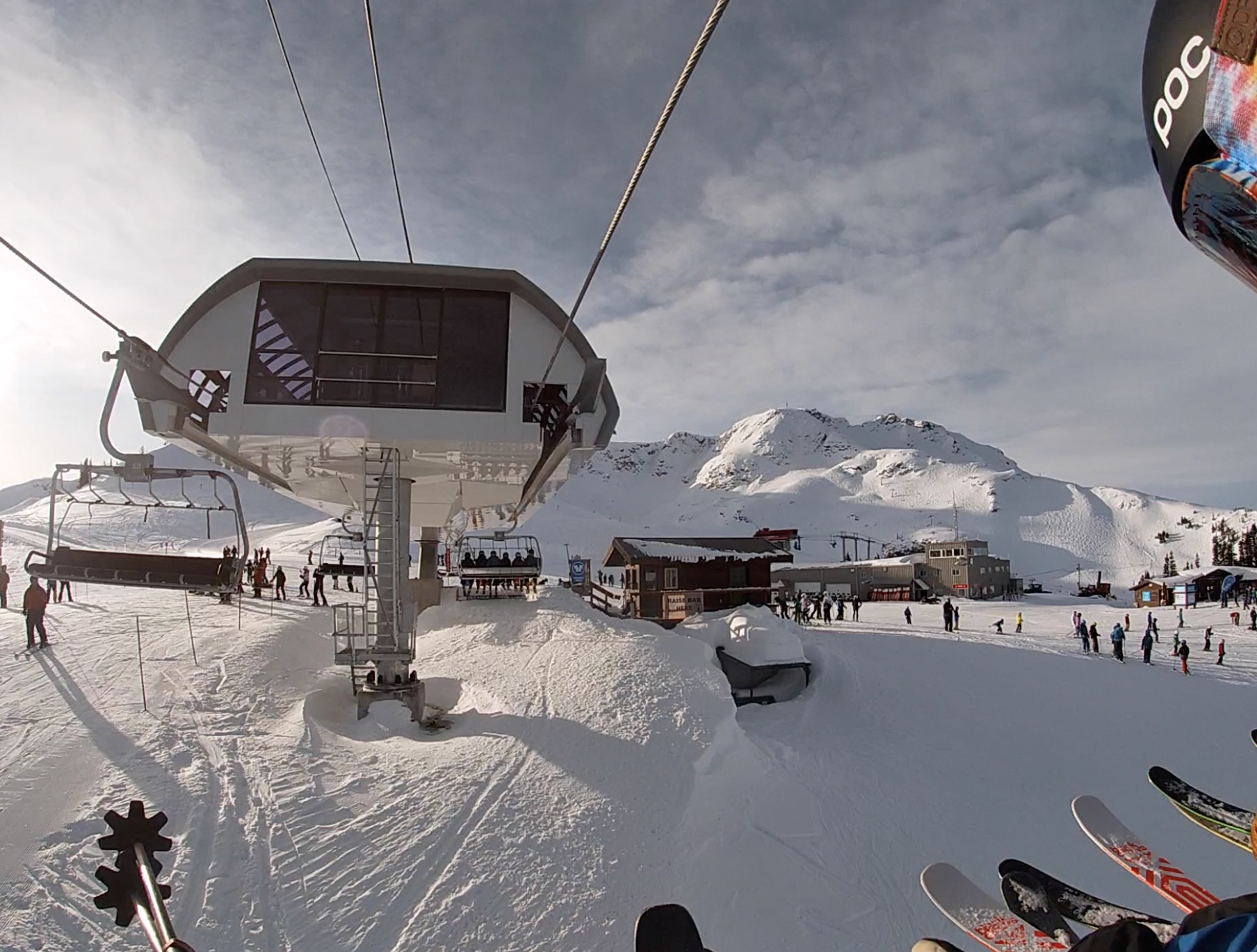 No Such Thing As Lunch
Remember, if you want to fit it all in, you probably should eat lunch on the go. My go to move is popping a peanut butter and jelly sandwich in my pocket.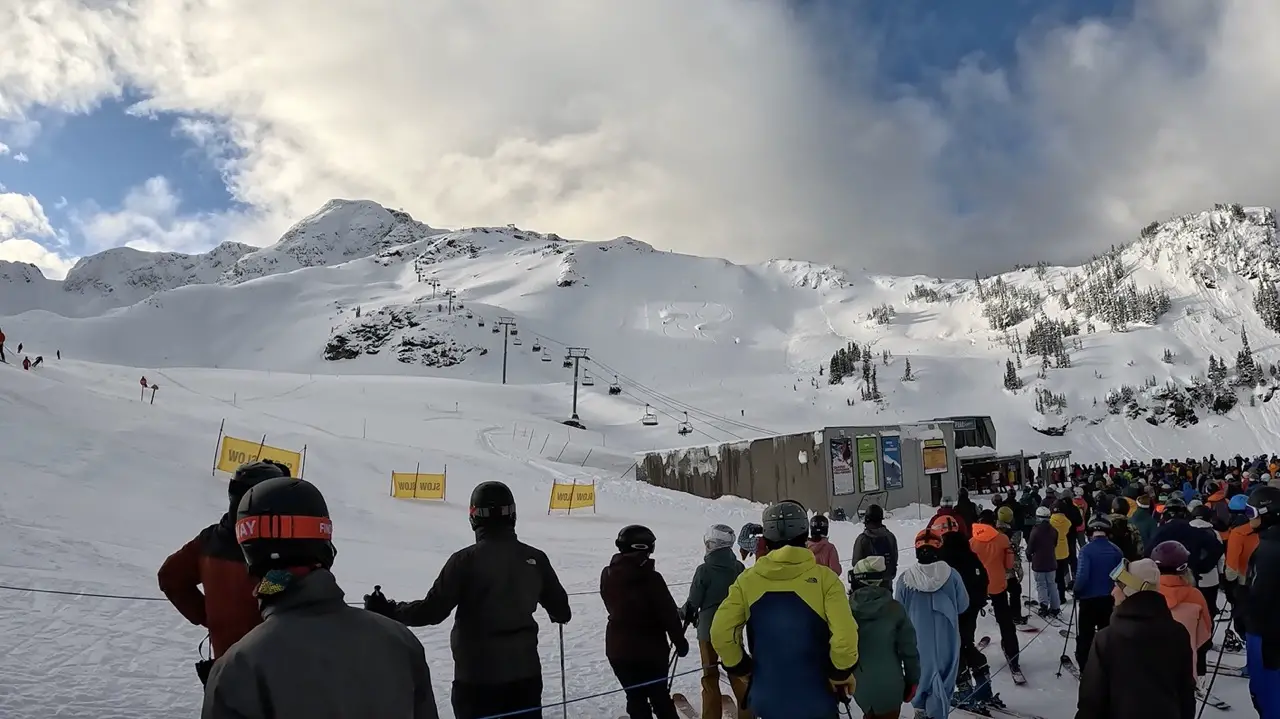 Peak Chair
The peak chair is absolutely epic and the chairlift is a total stomach wrencher for anyone afraid of heights. Once you get to the top make sure to soak in the views and take a couple pictures by the igloo, Black Tusk & Garibaldi Provincial park.
I'd recommend skiing a 2-3 runs right back to the bottom of the peak chair. The saddle is the best option for intermediates (but beware, its steep). For you senders out there, you could spend an entire day exploring the drops & straight-lines off the peak.
Once you've done a few runs on peak chair you are going to want to ski the most scenic groomer in North America, the Burnt Stew Trail. Even though it's a cruiser that's suitable for all skill levels, you'll feel like you're carving through the backcountry as you make your way towards the Symphony Express Chair.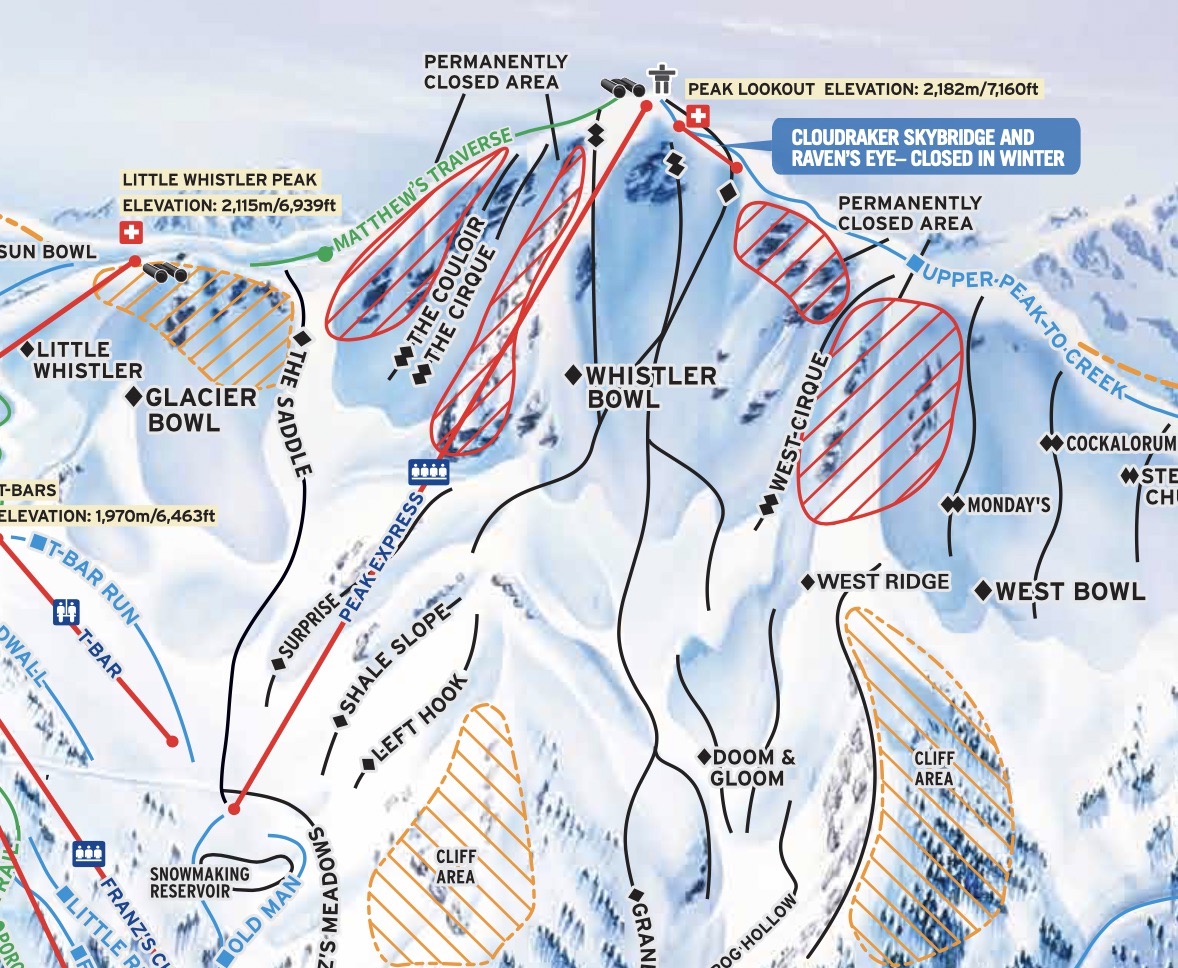 Symphony Express
The Symphony chair is absolutely breathtaking. I'd recommend cutting across to Jeffs Ode To Joy and then ski the glades all the way down to the lift. Once you get to the top exit the chair to the left and take in the unbelievable views of Cheakamus Lake.
If you are an expert skier and are eager to get a sweat on you could opt to go for a hike up Flute. You can check out my complete guide to Flute Bowl here.
If you don't feel like a half hour hike in ski boots (which is totally fair) you're paying to ride lifts after all, than I would recommend playing around for at least one more run on Symphony from top to bottom. The Glissando glades are my personal favourite.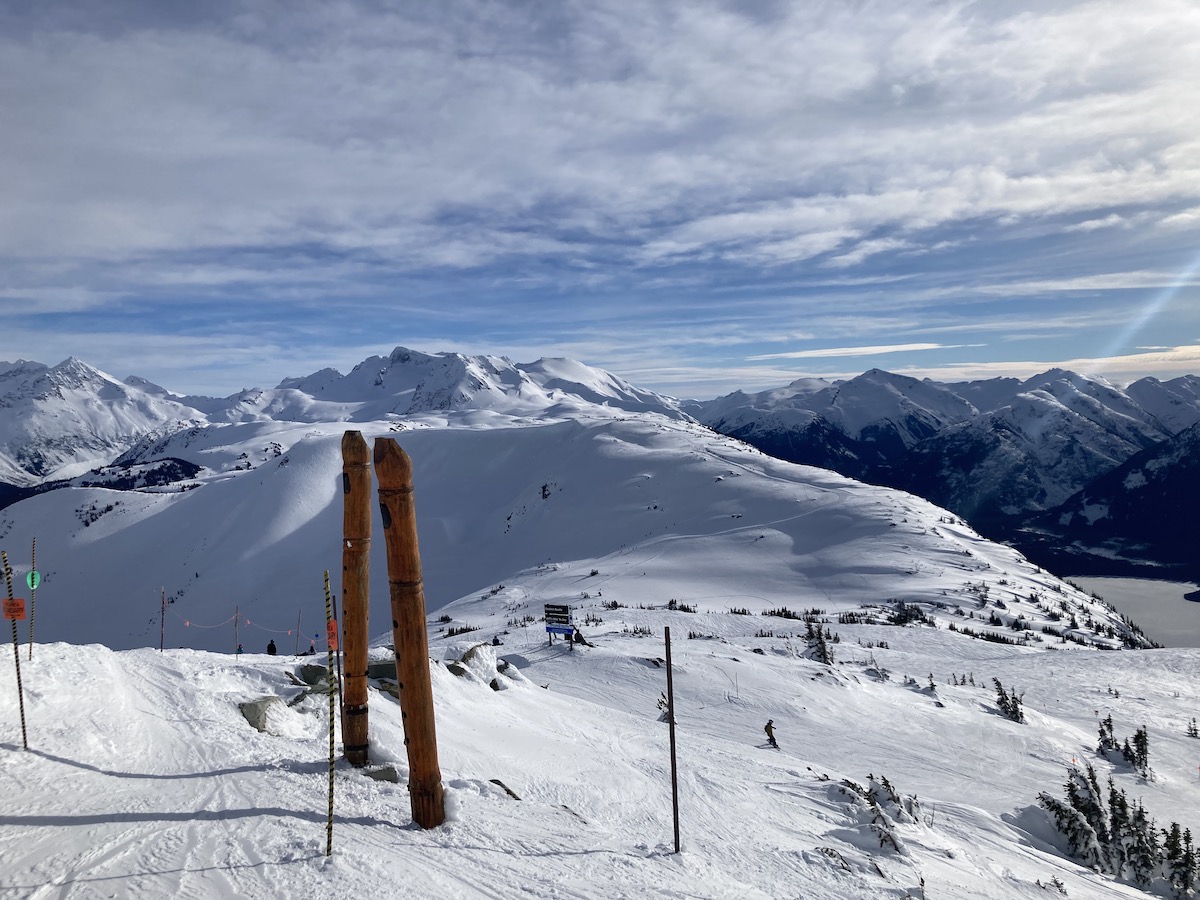 Harmony Express
Once you've had enough of the Symphony chair ride up and follow the Burnt Stew chair to the Harmony Express. Everything on Harmony is a blast. Try Harmony ridge if you want something mellow.
If you're looking for a more epic run, ski Sun Bowl, any of the harmony horseshoes, McConkey's or gun barrels.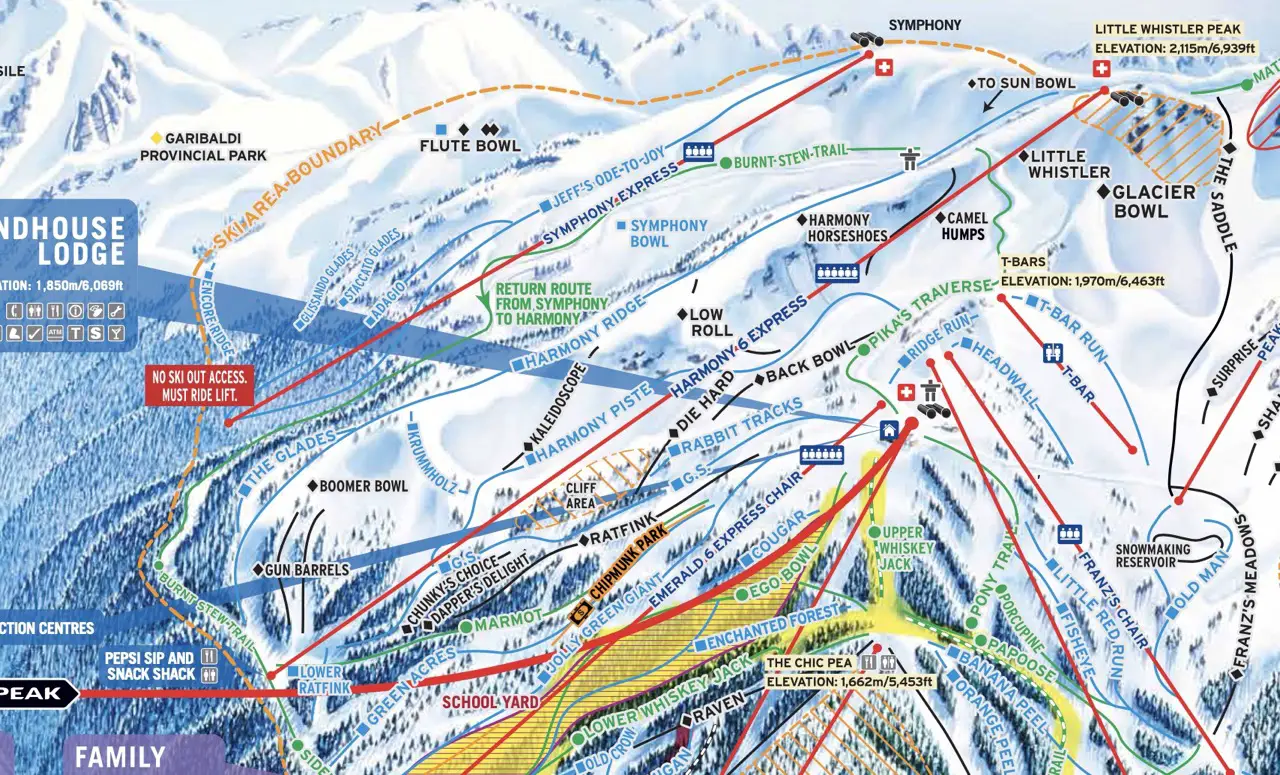 Start Watching The Time
While you're playing on Harmony keep your eyes on the time. You are going to want to sneak in one last Peak Chair to Creekside or Whistler village lap to finish your day off strong. Make sure you're leaving Harmony at around 2:10 so you don't miss the final ride up the Peak chair at 2:30.
Ski From Top To Bottom
Take a couple more pictures at the summit of the views than pick your poison for the final descent. For those skiing back to creekside you can opt for the Peak to Creek which is an 11km blue run stretching from the Whistler summit into the valley at the base of the creekside gondola. It's an absolute thigh burner and is a must try when visiting.
If you're heading back to the village you can ride the upper portion of Peak to Creek and then exit on Highway 86.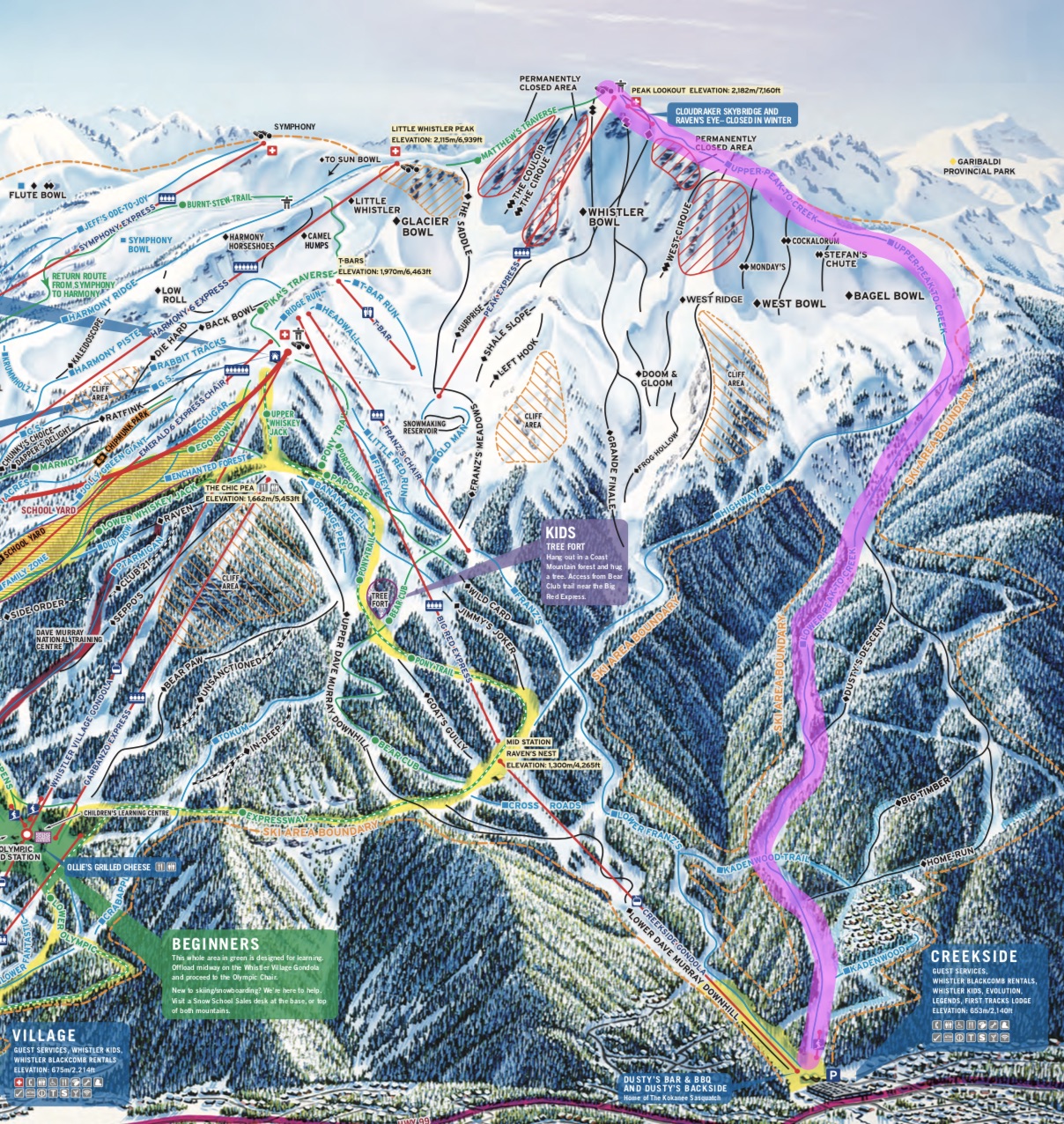 Aprés
No day is complete without an ice cold Pint. Dusty's is my go to at Creekside but if you want something wild, head to the village and check out the Long Horn.
Additional Guides
This guide is just a framework and a great way to structure your day. Depending on your skill level and ski style you should pick runs that are the most exciting or fun for you. I've created guides for every type of skier and run type on the mountain. Give them a read and try to plan ahead. The better you understand the map and the runs you want to check off, the better your day will be!
If you are a complete beginner here's my guide for beginner skiers at Whistler.
If you love groomers here are my top groomed runs on Whistler.
If you love ripping through trees, check out my guide to Whistler Trees.
If you're a steep skiing hound, check out my guide on the steepest runs at Whistler.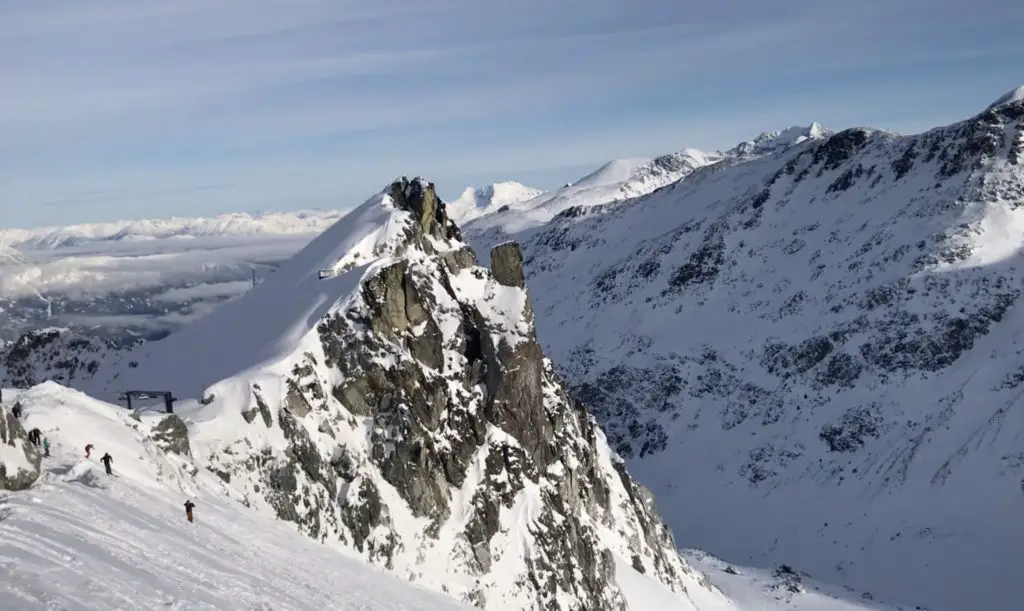 Long Lift Lines
If you're at Whistler on holiday periods or weekends it can be extremely busy. For someone who hates crowds and lineups you'll want to steer clear of Whistler Blackcomb all together. There are plenty of epic mountains in BC's interior that can fill your cup just as much as WB. If you're wondering if Whistler is worth it, I've written an article about just the thing here.
I just wanted to give you the heads up so you can prepare to be patient. 
Let me know if you have any Q's in the comments!
Keep On Shreddin'