Car camping, as defined by me, is driving into a destination, and setting up camp. This is the most participated form of camping in the country with most users spending the night sleeping in a tent or in their vehicle. The other main forms of camping are backcountry (hike-in camping or using a trailer or RV. Car camping is accessible for everyone and allows people to travel and stake out at simple or more complicated/remote locations. The great thing about car camping, you can be as comfortable as you like. The world is your Oyster, whatever you can manage to stuff into your vehicle you can enjoy at your campsite. I've seen setups that look way more comfortable and well put together than my apartment.
The first and most important step to a successful and enjoyable car camping trip, is to ensure you pack all the necessities. This post/checklist will be helpful for all you first time campers out there and is an equally handy tool for the forgetful veteran camper. The checklist is followed by a brief description of each important aspect to help provide some tips and context. Feel free to screenshot the list or shoot me an email and I can forward the printable e-checklist to you.

The Rise & Alpine Car Camping Checklist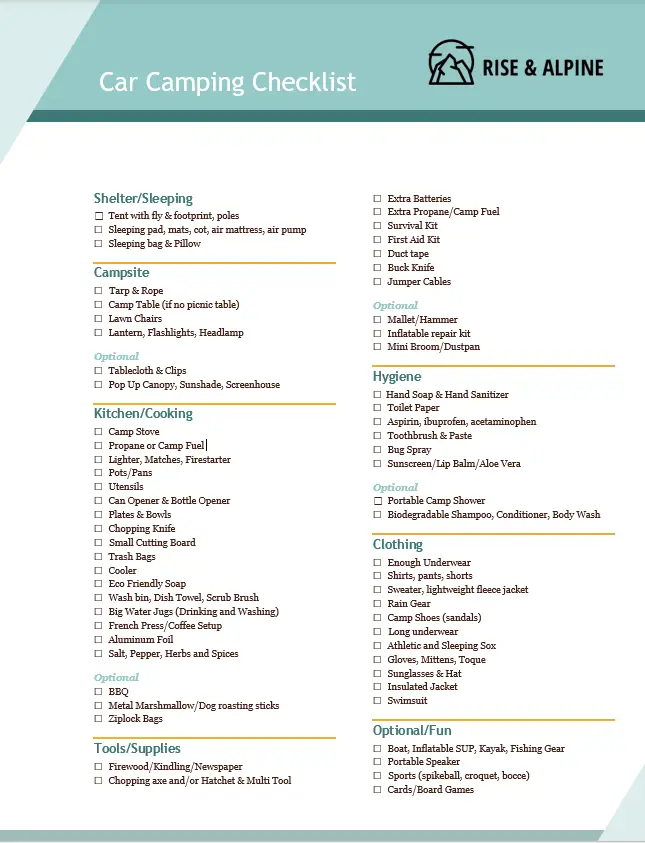 Duration
How long will you be staying? It is integral that you pre-determine the duration of your trip so you can plan your meals appropriately and know the amount of water, clothes, food and fire supplies that you will have to bring. Unlike backpacking trips where you want to plan everything on a dime, you may as well overprepare. It is always better to have more food, snacks and alcohol than you may think you need.
Shelter/Sleeping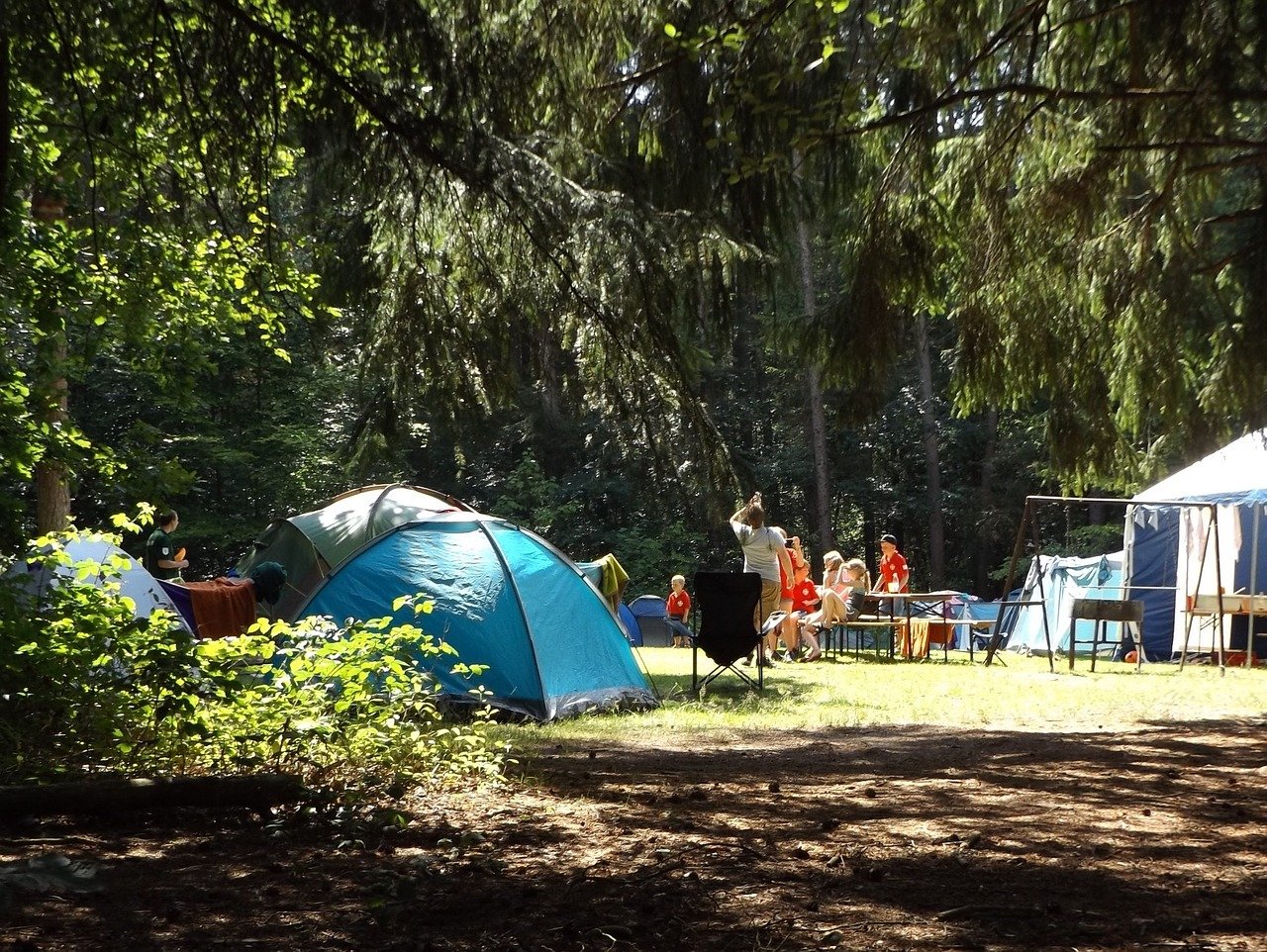 Your shelter and sleeping setup should be the first thing you put together when you arrive at a campsite. If you are sleeping in your car, find a flat area to park, put some rocks/wood under your tires, or dig holes so your vehicle is level. If you are setting up a tent, find the flattest area possible and make sure to kick away any branches or big rocks that could make sleeping uncomfortable or damage your tent. Once you find the perfect spot to setup your tent lay down your tent footprint or tarp where your tent is going to sit. A tent footprint is a must, it will ensure your tent is protected from moisture, mud, and sharp objects. Ensure that your tent footprint is the exact size of your tent base or fold your tarp smaller than the base of the tent. If the footprint is larger than the tent, water can get trapped between the footprint and the base, acting as a holding area for pooling water, making matters worse. I use an old tarp that I cut to fit the base of my tent. Ensure that your tent has a fly and that it is setup properly. The fly should never be touching the sides of the tent. This tent/fly spacing guarantees a higher probability of stopping moisture and condensation in its tracks. If it is going to be wet, tie up a small tarp over your tent to further protect it from rainfall. Even the most waterproof of tents will become soggy after days of downpour. Inflate your sleeping mat, air mattress, and toss in your sleeping bag and pillow. Make sure to use a sleeping bag that is rated for the temperature/climate you will be sleeping in. If it's summertime, a simple blanket or comforter can work just fine. Remember to always keep the screen on the tent shut during setup to reduce the number of bugs that you will end up spending the night with. I like to tie a small LED lantern to the roof of my tent so I can see at night.
Campsite
Always bring an extra large tarp and rope in case it happens to rain. This tarp can be tied over your eating area and will make your camping experience a lot more comfortable if things get wet. Bring lawn chairs for chilling around the fire or down at the water. Don't forget flashlights, lanterns and head torches for walking around your site at night.
Kitchen/Cooking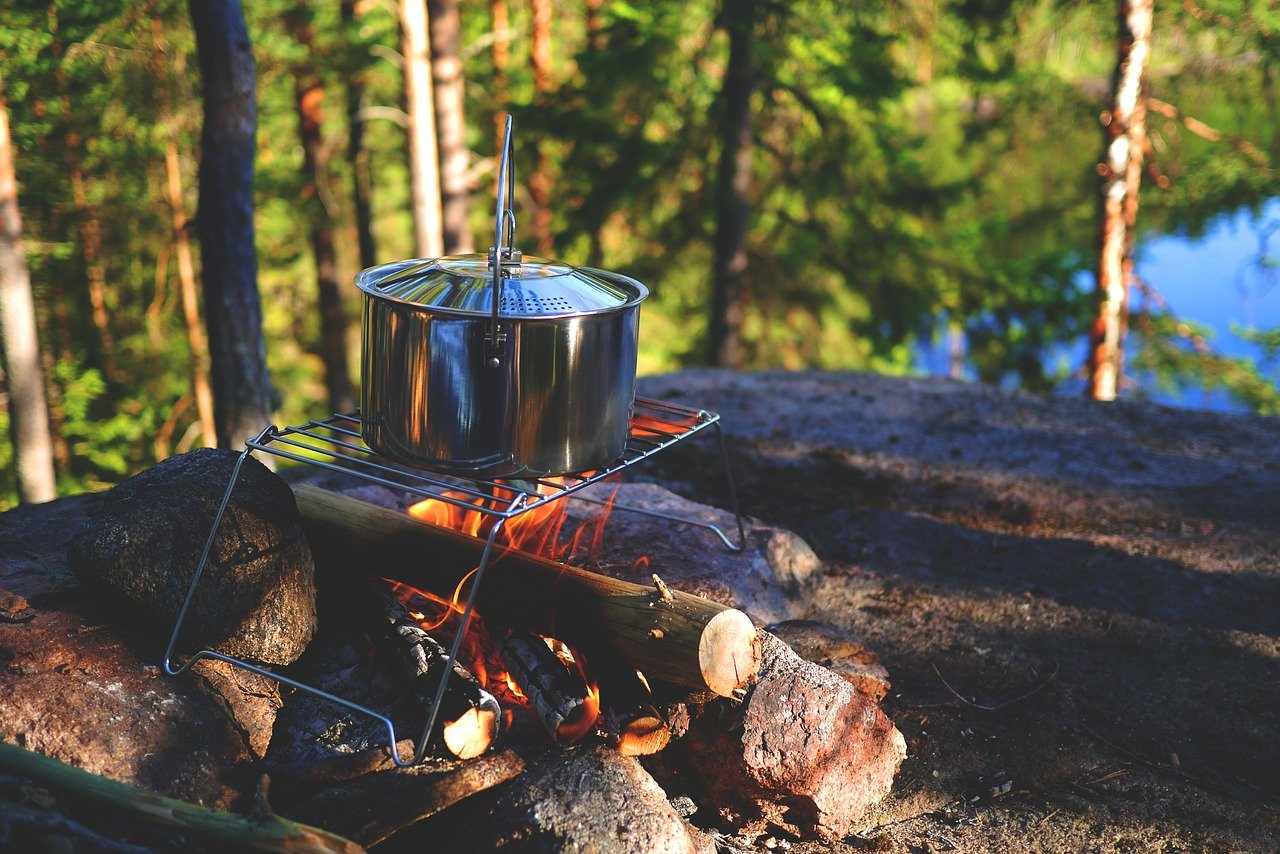 It's best to keep all of your camping cooking gear in large plastic bins. This allows you to access everything easily when you are packing to leave and keeps things organized while you are at the site. I do most cooking on the tailgate of my truck, on a provided picnic table, or on my fold up 6ft table. I typically bring two large plastic bins, one holds my Coleman stove, propane and cookware and the second holds all of my miscellaneous kitchen gear. Some form of camping stove is a necessity for car camping. Just about any sort of food can be cooked if you have a single or double burning camp stove. A double burner Coleman stove is my staple for all car camping trips. When I am planning to really chef it up, I will bring along my BBQ. Ensure you have enough propane or camp fuel for the trip. I usually bring along a full 5lb refillable tank and carry 2 extra 1-pound tanks in case I happen to run out. You will need a lighter or matches to start your stove and fire at night so be sure to toss these into your stove bin. My second bin is packed with all the plates, bowls, utensils, cloths, cutting board, openers, trash bags and anything else cooking related. Remember to bring a cooler and blocked ice to keep everything super cold. One camping hack is to freeze small water bottles, they act both as blocks of ice and you can drink from them as they defrost. For water, I bring along two 20-liter jugs that can be refilled. I have a wash-bin for my dishes and use the wash water to put out my fire at the end of the night. If you are a coffee lover remember to bring instant coffee or better yet, a French press! Do not forget salt, pepper, and other spices, you don't want to be eating bland camp food.
Tools/Supplies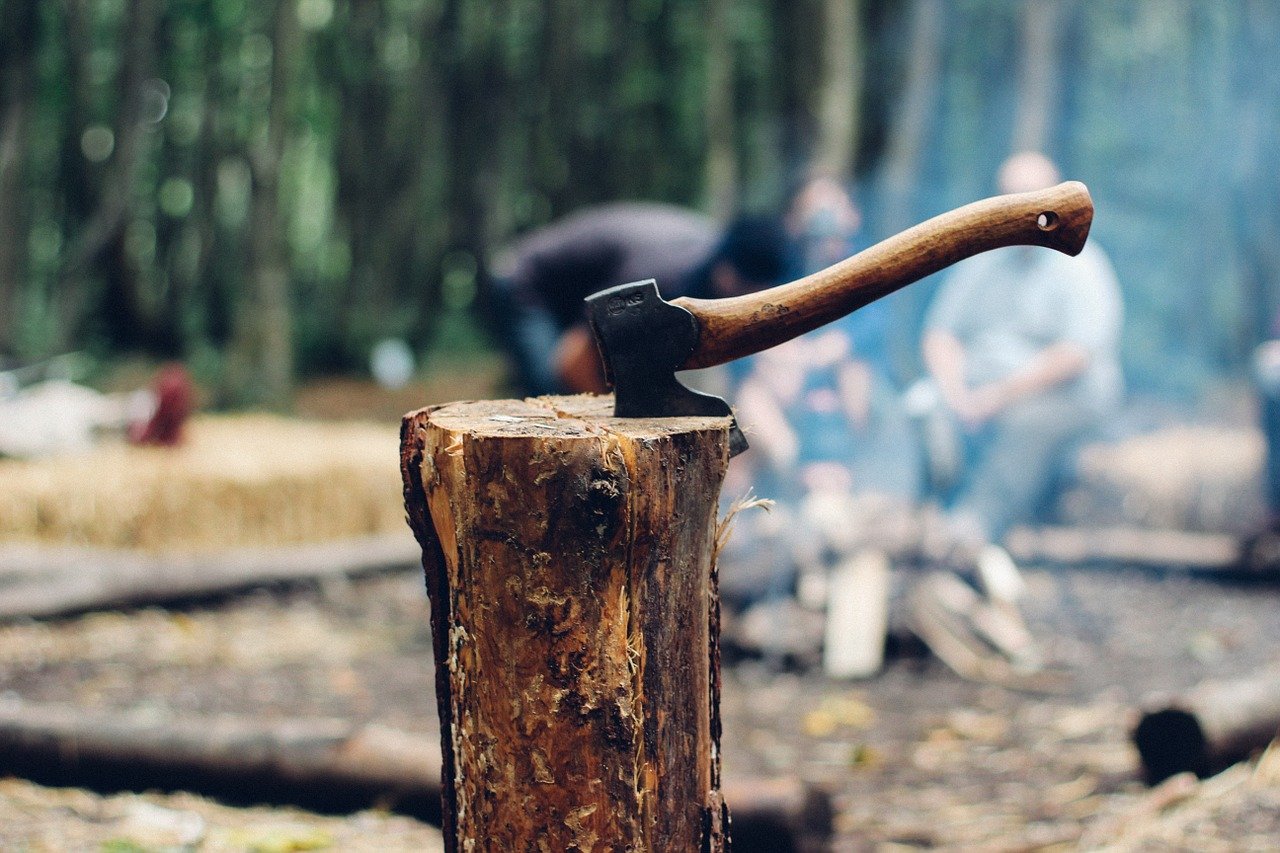 There are a couple tools that come in handy when you are camping. The first, is a chopping axe and/or a hatchet. I carry a splitting axe for splitting large pieces of wood and smaller hatchet for slicing kindling. The second tool that I find very helpful is a decent buck knife, I cut rope, filet fish and prep food with my buck knife. A third important gizmo is a multi-tool which can be very helpful when fixing or repairing things. Finally, pack along a mallet, it can by handy to hammer down your tent pegs if there aren't any rocks present and the ground is solid like granite. Pack your survival kit and first aid kit. I also like to bring a full roll of duct tape, extra batteries and back up propane, because you never know. If you're not always carrying jumper cables in your vehicle, make sure you are carrying them when camping. It's easy to kill your battery when its sitting idle and you are using it to charge up your devices for a few days.
Hygiene
Don't worry about staying too clean while camping, everyone's dirty. However, bringing essential hygiene products is a must to stay comfortable and healthy for the duration of your stay. Always pack along hand soap and sanitizer, toilet paper, medications, and toiletries. Remember sunscreen and aloe for those hot days and a can of bug spray to protect yourself when the insects come out to party at night. Pro tip – bring some wet ones/baby wipes, these can even be used as a makeshift shower.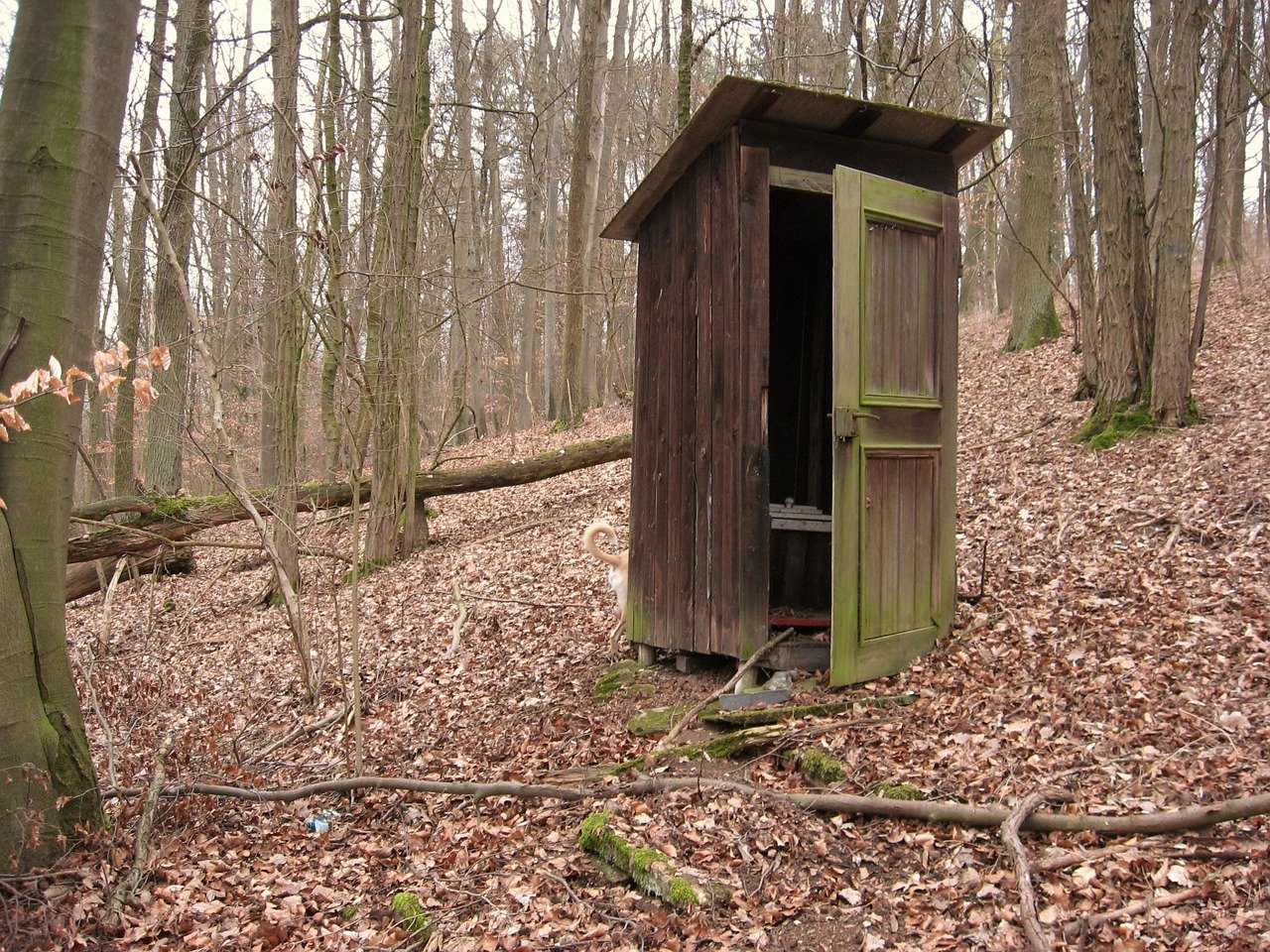 Clothing
This one is pretty self-explanatory. Check the weather and pack your clothing appropriately. Always bring more layers than you think you need and always bring rain gear.
Fun
I always bring my inflatable kayak, a portable speaker, my fishing gear, and a bunch of sporting items so I can keep myself amused for hours. Bring whatever you find fun or relaxing, your going camping to get away, so bring what makes you happy.
Most Importantly;
🍻🍺 Don't forget the beers 🍻🍺
Shoot me an email if you would like a copy of the packing checklist for yourself