I've expended thousands of hours in my lifetime fishing along the Chilliwack river, but it was not until this year on an unbearably slow outing that I decided to pack the rods in,  drive up a little bit further, and rip a hike. The Lindeman & Greendrop trail is a fantastic beginner/moderate trail that offers an amazing alpine lake and mountain view for a very modest elevation gain and overall effort. I've hiked the trail in both the summer and winter, but enjoyed it the most in the Springtime! Due to its 800m elevation, Lindeman lake ices off comparatively early while the ground, trees, and surrounding peaks hold their snow making everything beautifully picturesque. Also, the icy walk up deters many hikers from heading all the way to Greendrop, and as we all know, trails are much better when you have them to yourself.
Pro Tip:  Slippery conditions can easily be overcome by bringing along microspikes or crampons!
The Breakdown
| | |
| --- | --- |
| Distance (Out and Back) | 13km |
| Elevation Gain | 400m |
| Time (Round Trip) | 4-5 Hours |
| Dogs | Yes |
| Camping | Yes (First come first serve w/Backcountry permit) |
| Season | Year Round (Spikes in Winter) |
| Difficulty | Beginner/Moderate |
How to get to the Trailhead & Parking
Lindeman and Greendrop Lakes are located at the far reaches of Chilliwack Lake Road just before Chilliwack Lake Provincial Park. For those who have never driven Chilliwack Lake Road, the drive is awesome, you will weave along the river passing by many fisherman and campers as you head to the destination. About ¼ of the way up the road you will lose cell phone service. There is no cell phone service or gas stations after this point so make sure your tank is full.
A parking lot is available to the public at the trailhead where there are pit toilets. If the parking lot is closed, or it is full you can just park on the shoulder of the road near the gate to the parking lot. Make sure to keep all your valuables hidden and car locked as there are lots of characters prowling these out of service areas.
The Route
Lindeman and Greendrop are very well marked, designated by orange markers, and heavily trafficked making route finding a breeze. There are many ways to attack this hike. You can opt for a much shorter 7km out and back to Lindeman Lake, or as I would recommend, tack on the extra 6km up to Greendrop Lake adding minimal elevation and another hour or two of total travel time. You can also transform this hike into a much lengthier loop by starting or finishing at the Flora Lake trail, stopping by Flora peak for some sweet Birdseye views of Lindeman. For this guide, I've focused specifically on hiking to Lindeman and Greendrop as an out and back from the parking lot.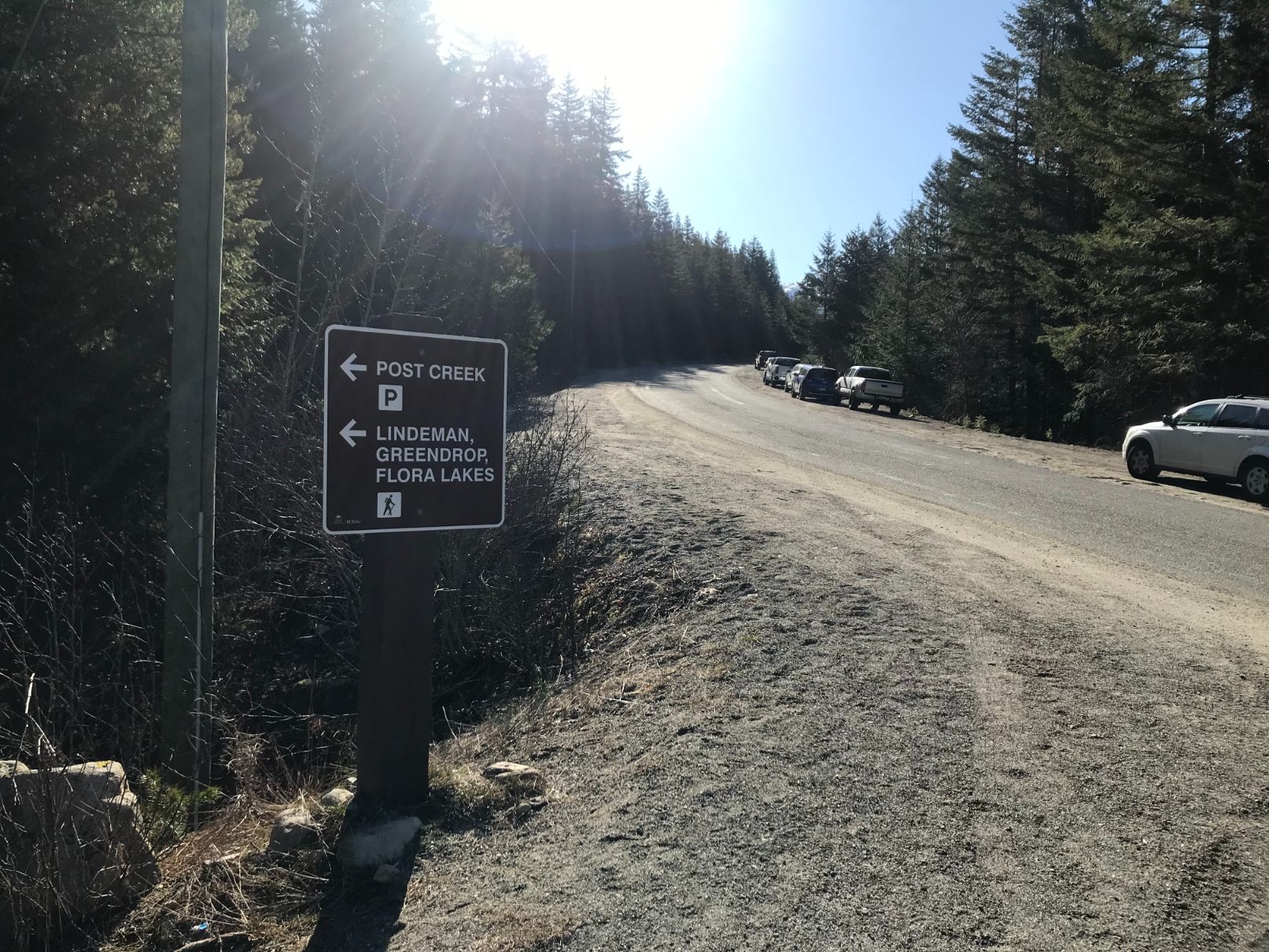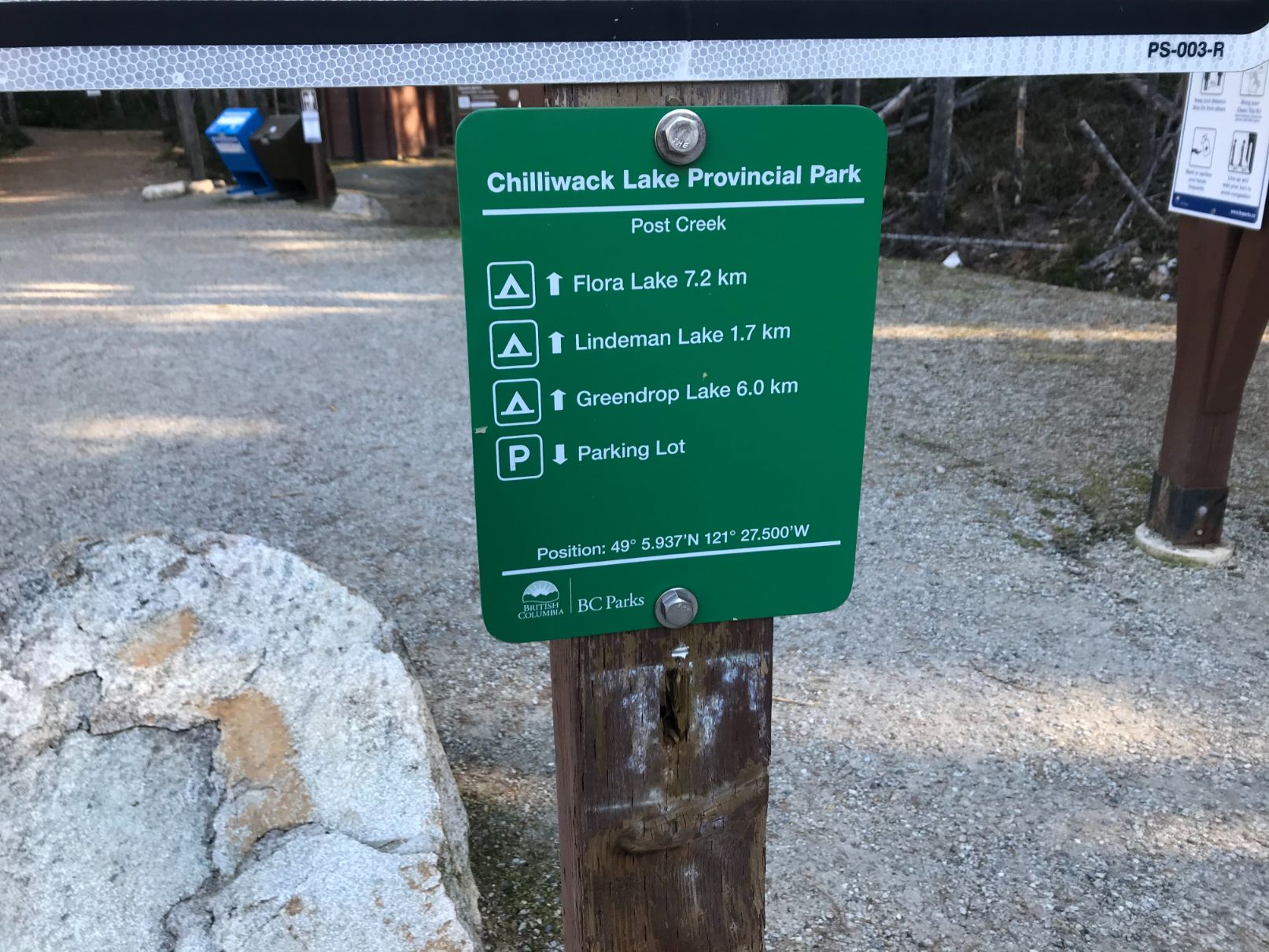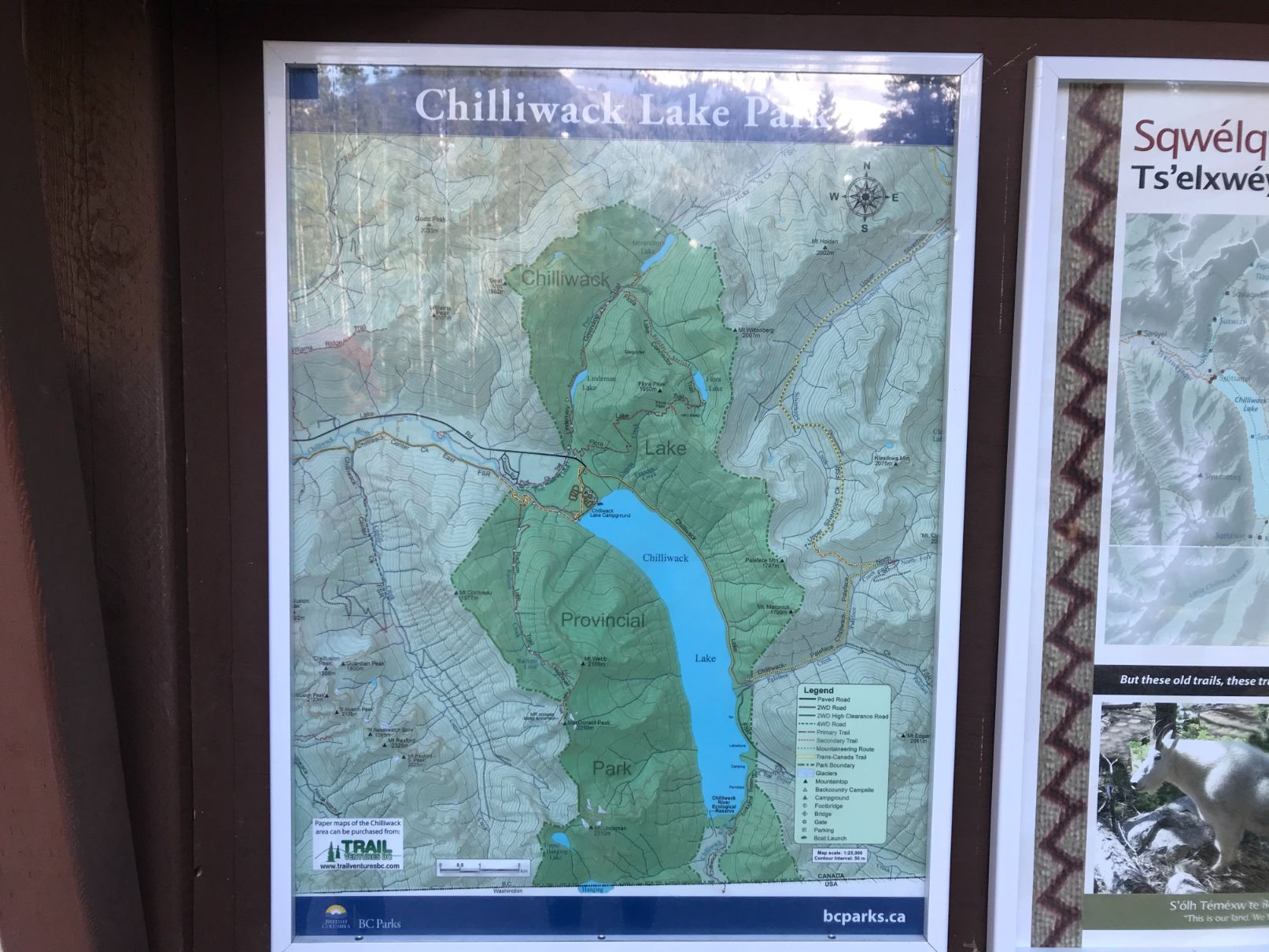 We began the trail in our hiking boots, and needed our microspikes shortly after the walking bridge across Post Creek as the elevation started to rise.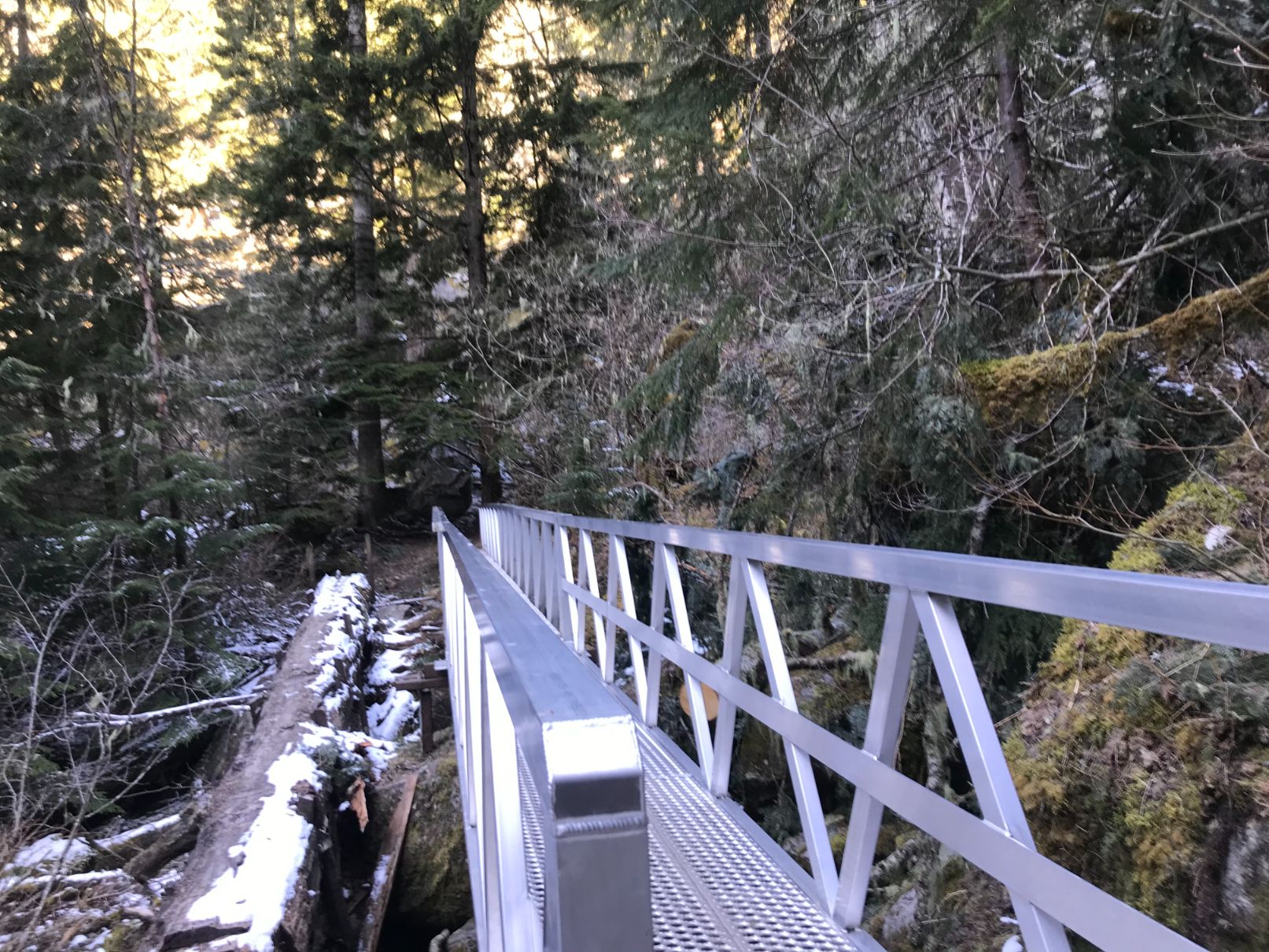 Lindeman Lake
We arrived at Lindeman Lake from the trailhead in about 30 minutes. The sun was just rising over the mountains, a fresh white dusting covered the lakeside, and the reflection off the lake was beautiful. You will see the camping pads as you pass Lindeman Lake. If you're a beginner or have young kids this is a great spot to pack it in, have lunch, go for a swim, and hangout before heading down. If you want more of an adventure, which I'm sure you do, take some photos and keep moving along.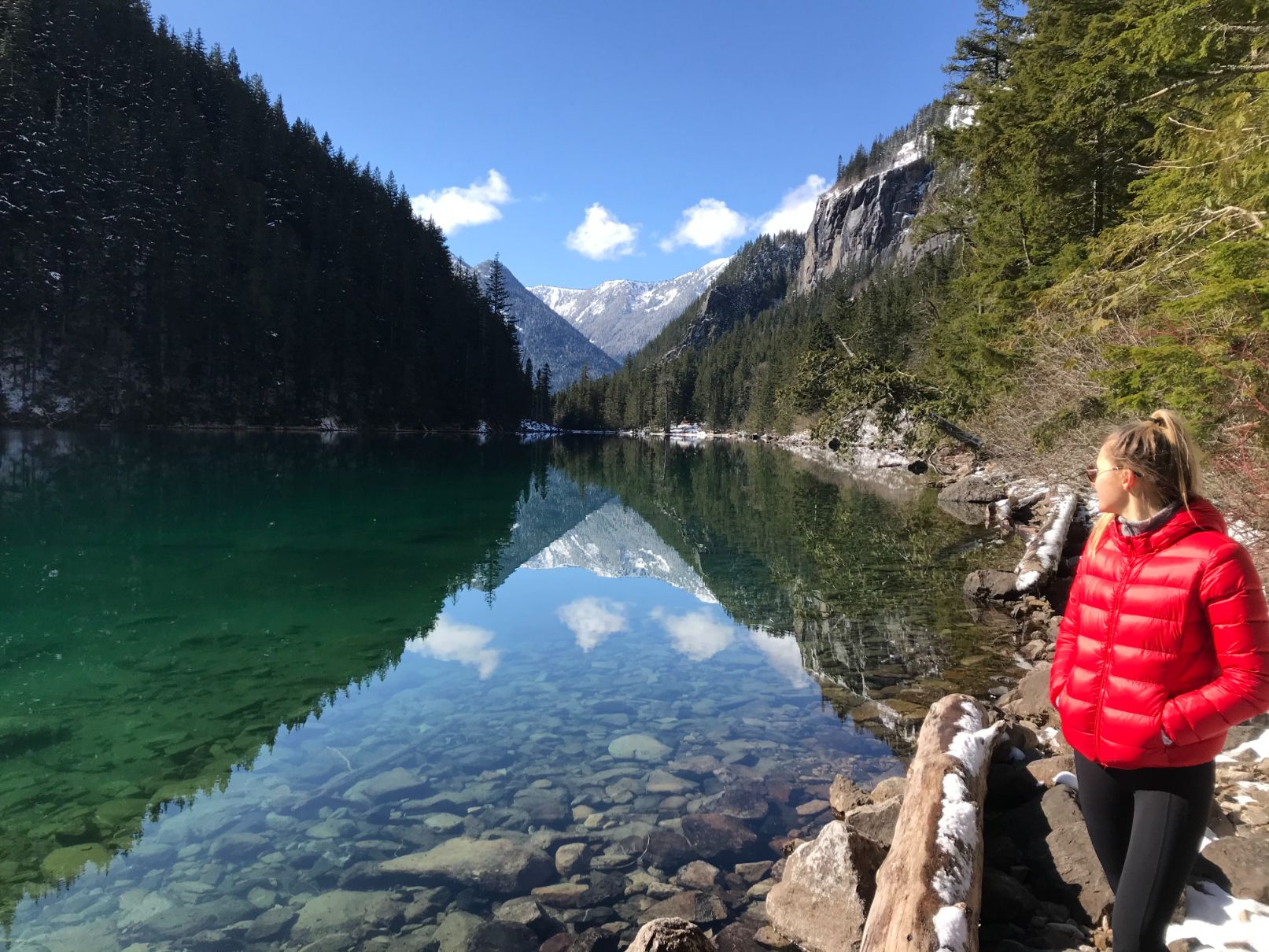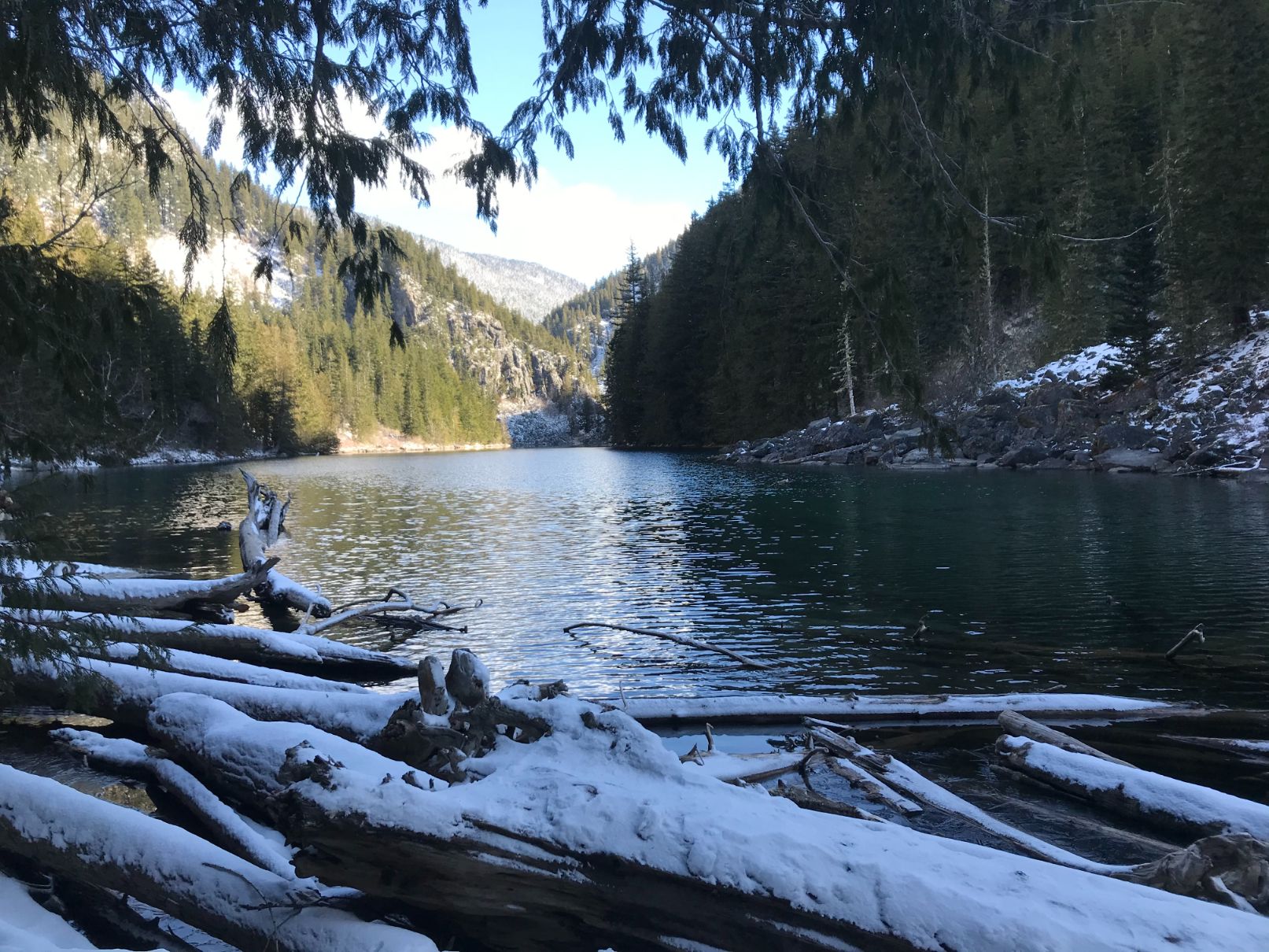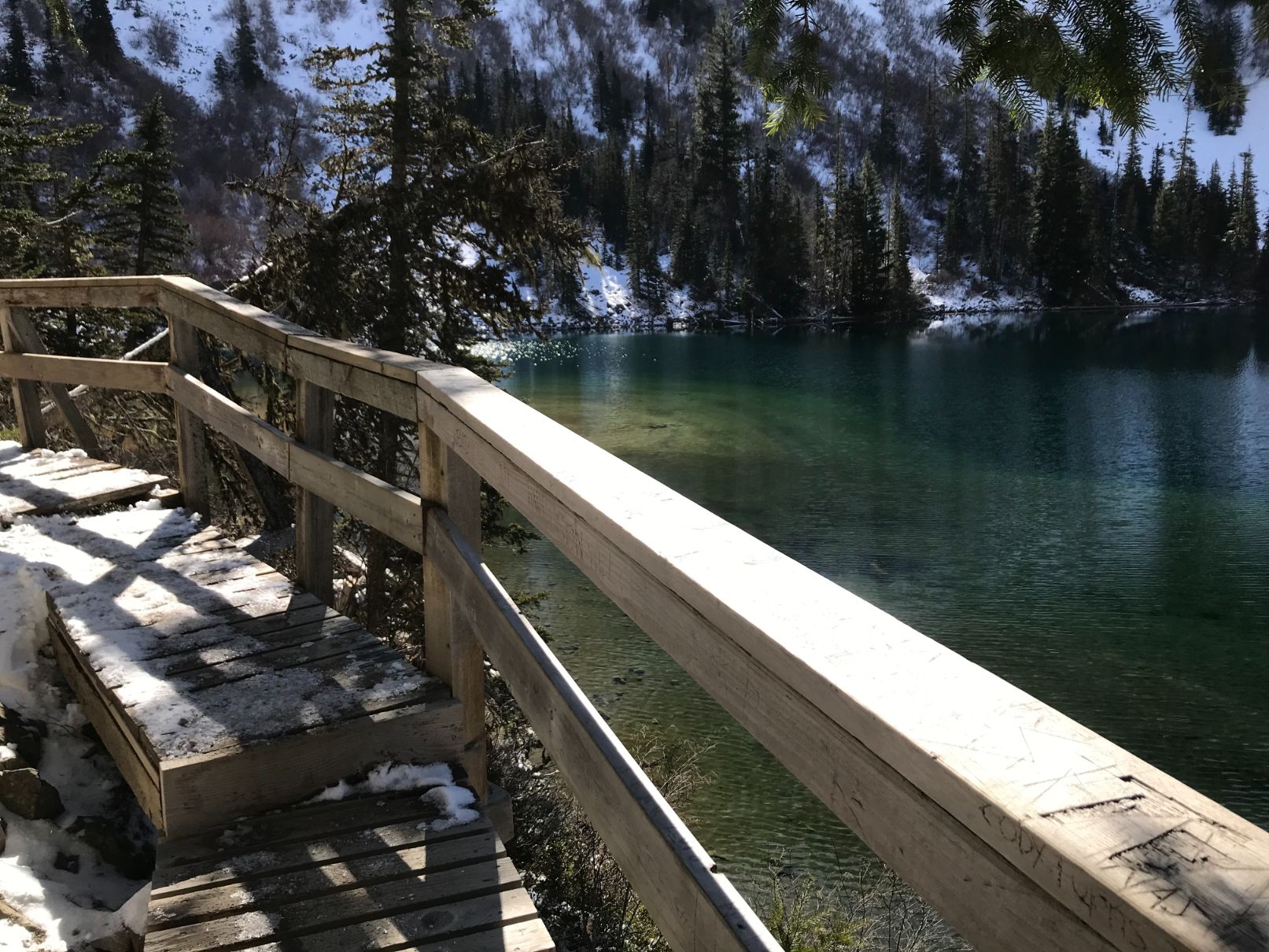 Greendrop Lake
To head to Greendrop continue following the trail along the West side of Lindeman Lake. As you loop around to the backside of the lake the terrain will become very rocky. You will have to climb over sharp large rocks and will need to watch your footing as some of these can be loose and slippery. This section could potentially be troublesome for small dogs and children. Take your time if it is icy. When you reach the other side of the lake you will see a staired platform that offers a great viewing point and a small little beach connecting to a creek to the East.  Take the trail on your left which will continue to the North. The terrain from here on out became very snowy. The path through the snow is very well walked and you will weave in and out of the forest, passing some beautiful snow-covered hill crossings. We only passed one group of overnight hikers who had Greendrop to themselves for the night.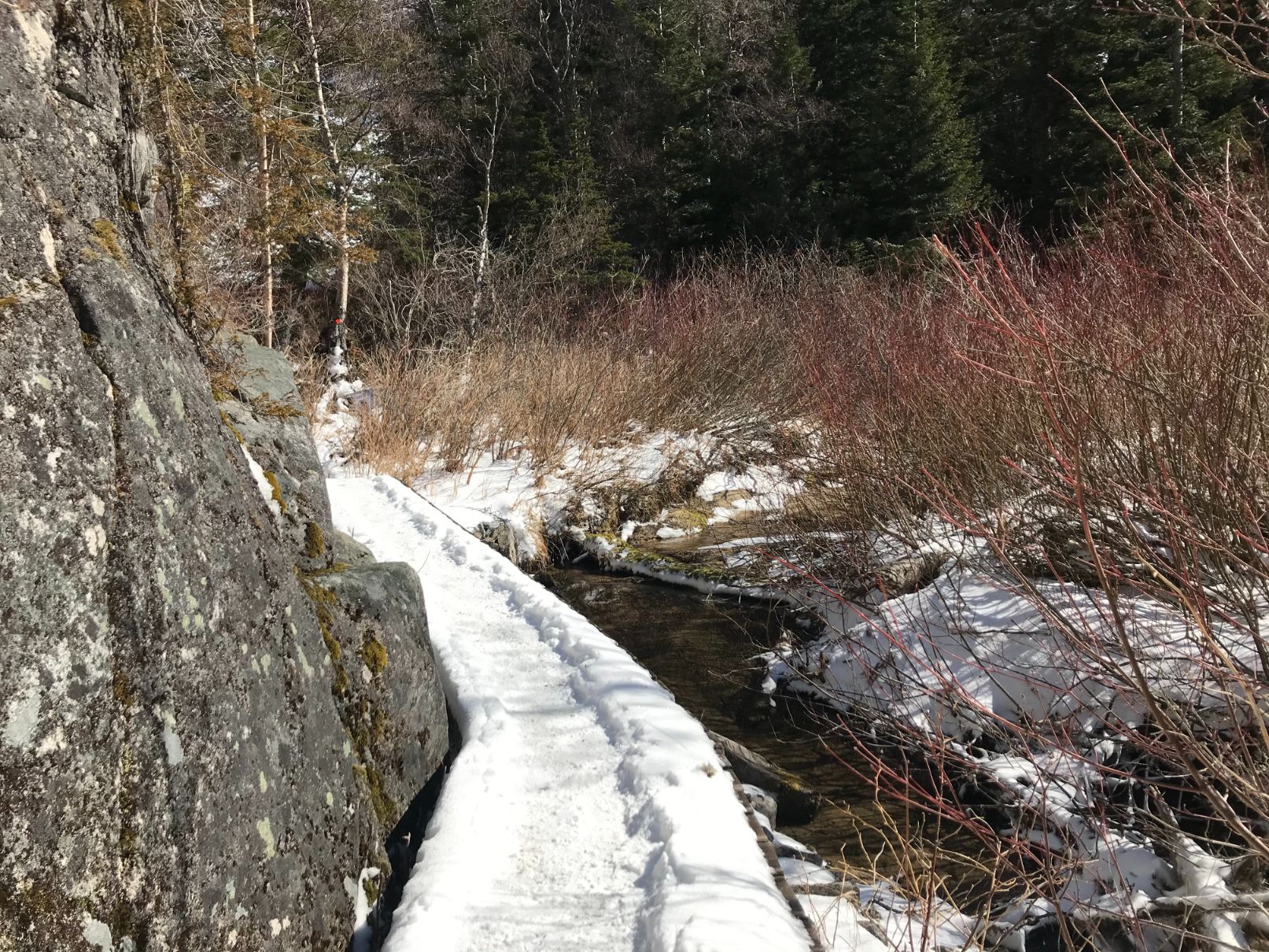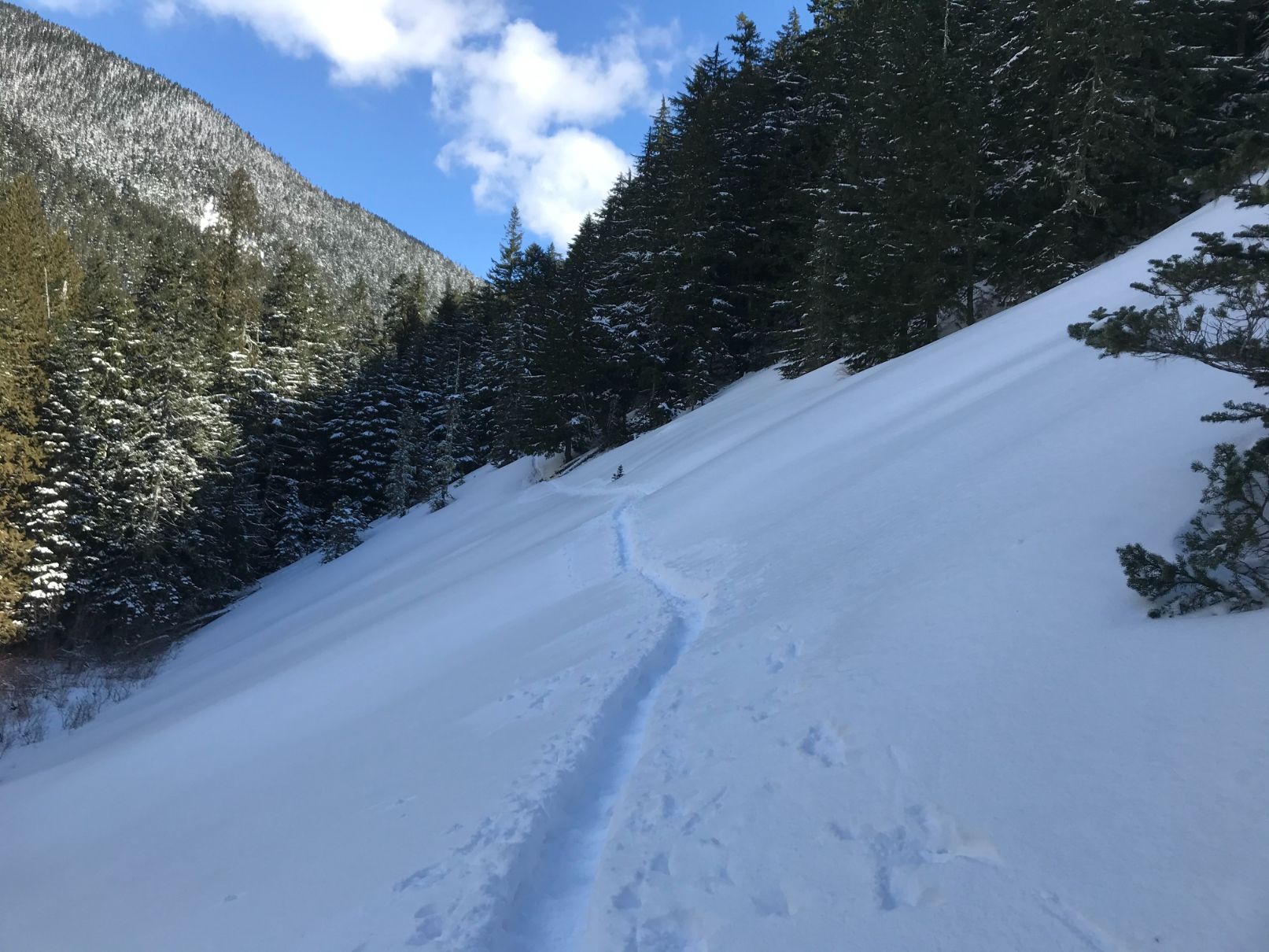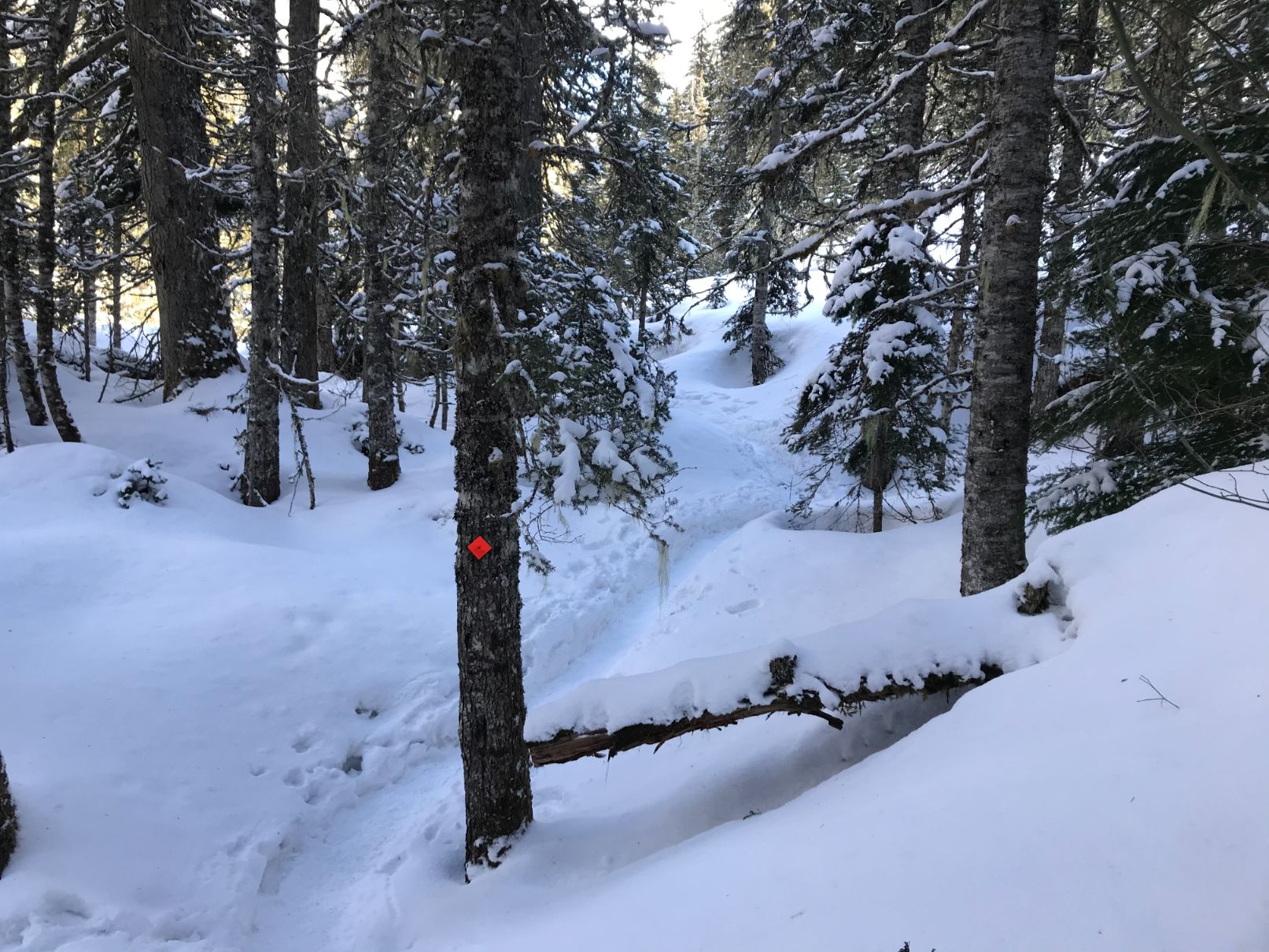 The lake was completely snow covered and tucked comfortably into the trees. We didn't cross the snowy lake as it was April and I did not have an Auger to test the depth and stability of the ice. If you were camping, posting up in the snow where the trail connects to the lake would be a very relaxing spot to spend the night. We stood for some time enjoying the sun before jogging back down to the car.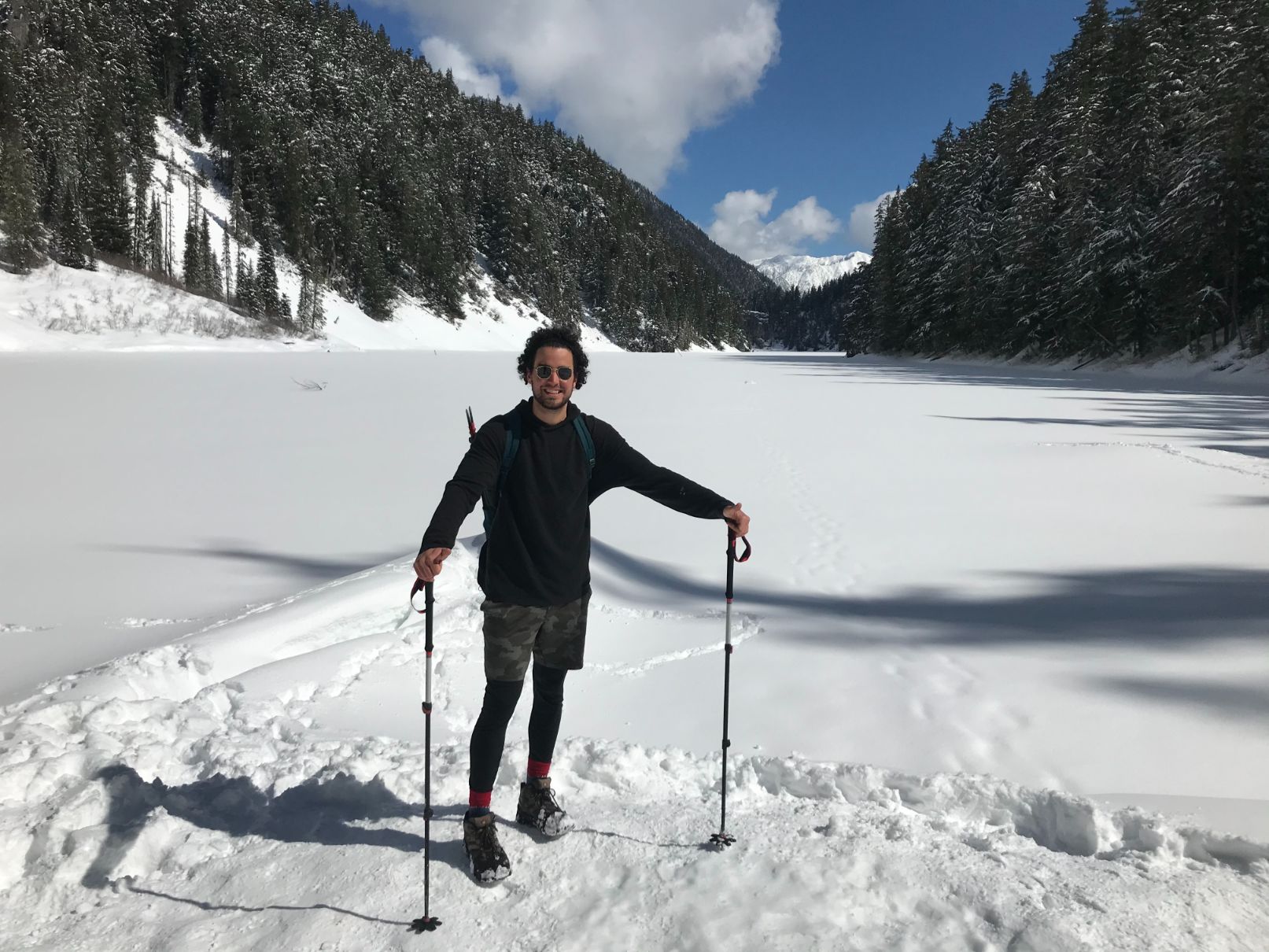 Lindeman and Greendrop are stunning hikes and well worth the drive and effort. We were coming down around 11am and by this time the main trail to Lindeman had become quite flooded with people. Hence, get there early and you will greatly increase your overall experience.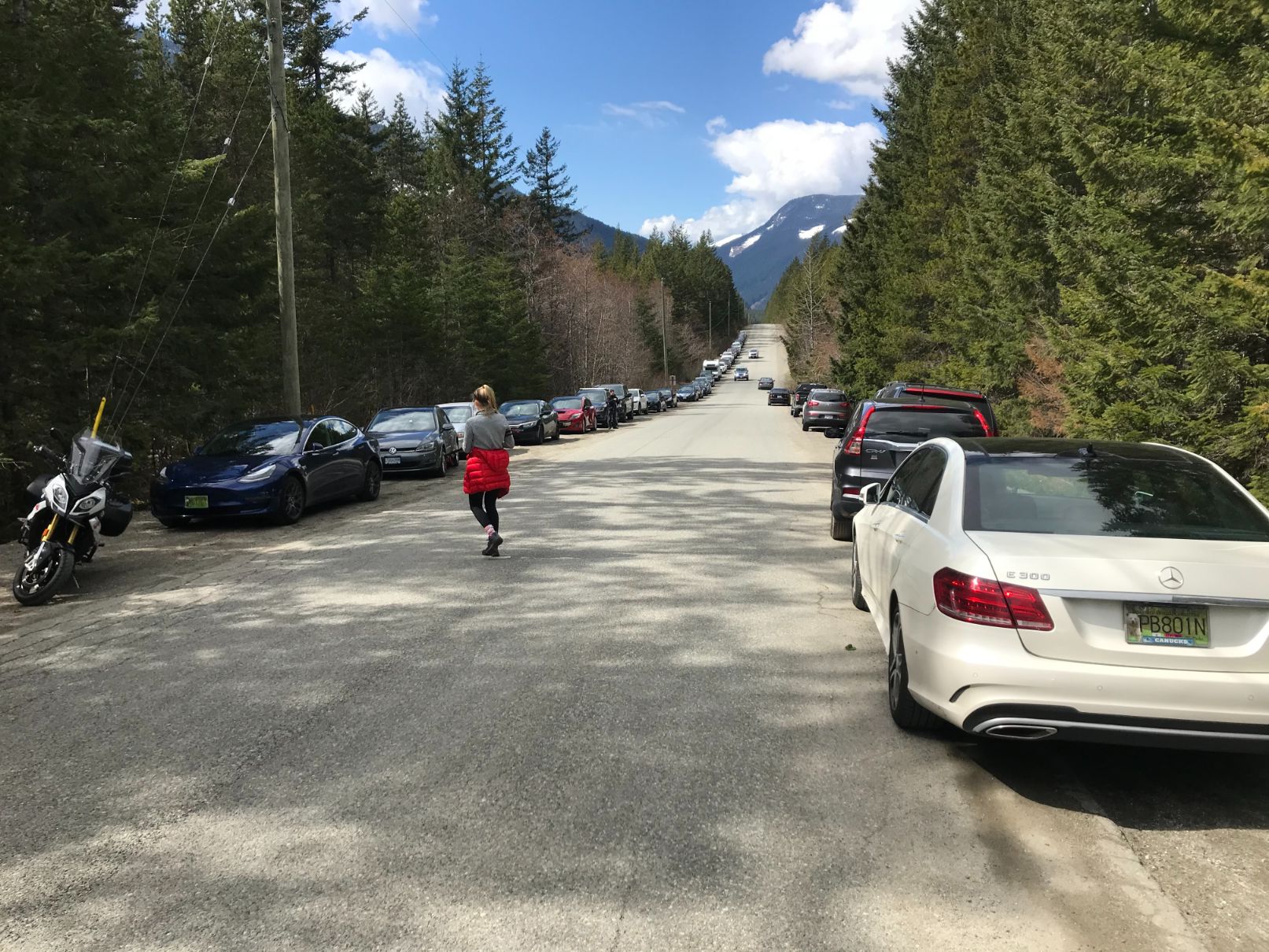 What season is your favorite to go hiking?
Let me know in the comments!