Cirque Lake. Have you ever heard of it. Probably not! It's an absolute must do day-trip or overnight destination. It experiences much less traffic than most other trails in the sea to sky/Whistler area and offers very easy access to get deep into the wilderness. It is breathtaking and there are miles and miles of alpine terrain to explore around you. There is one catch when venturing to cirque lake that makes it so unique. You must paddle across the lake to get to the trailhead. The mix of paddling and hiking is what makes this such a fun destination. The physical trail is short and steep. You will gain close to 400m over a 1 kilometer stretch. I've given this hike a rating of intermediate because the the trail markings aren't well maintained and the trail itself is rugged.
Remember the Backcountry Basics
The Breakdown
| | |
| --- | --- |
| Distance (Round Trip) | 3.2km |
| Highest Point | 1,544m |
| Elevation Gain | 361m |
| Time Needed (Paddle) | 45 minutes |
| Time Needed (Hike) | 1.5 hours |
| Camping | Yes - Backcountry |
| Season | July-September |
| Difficulty | Intermediate |
| Remoteness | Remote |
Driving Directions to Callaghan Lake
Cirque lake is located in the Callaghan provincial park. From highway 99 you are going to turn off on Callaghan Valley Road. Drive up the winding road towards Whistler Olympic Park until you see the sign for Callaghan Lake Provincial park shortly after Alexander Falls Provincial Park. Take a left onto the Callaghan Lake FSR and prepare yourself for a bumpy 8.5km climb. This road is roped off until May 15th every year but unless you are prepared with chains and ropes I wouldn't recommend heading up there until the snow has melted completely by mid or late June. The road can be travelled by just about any vehicle if driven slowly and carefully. I would recommend a higher clearance vehicle as I saw a Honda Accord and Toyota corolla bottom out a number of times when crossing some of the deeper washouts across the road.
Google maps did a bad job at showing the Callaghan Lake FSR so here's the driving route from Hwy 99 on all trails.
The Route 
First Stop: Callaghan Lake
Callaghan lake is where you are going to park your vehicle to begin the adventure. I most recently visited on a weekend in 2022 and there were plenty of people enjoying themselves and car camping on the side of the road and in the parking lot. There are not any campsites with water views but it's a fun spot to be if you're going to be on the water all day. It's also a favourite among Whistler locals who paddle board, hang out and catch a few fish on the lake.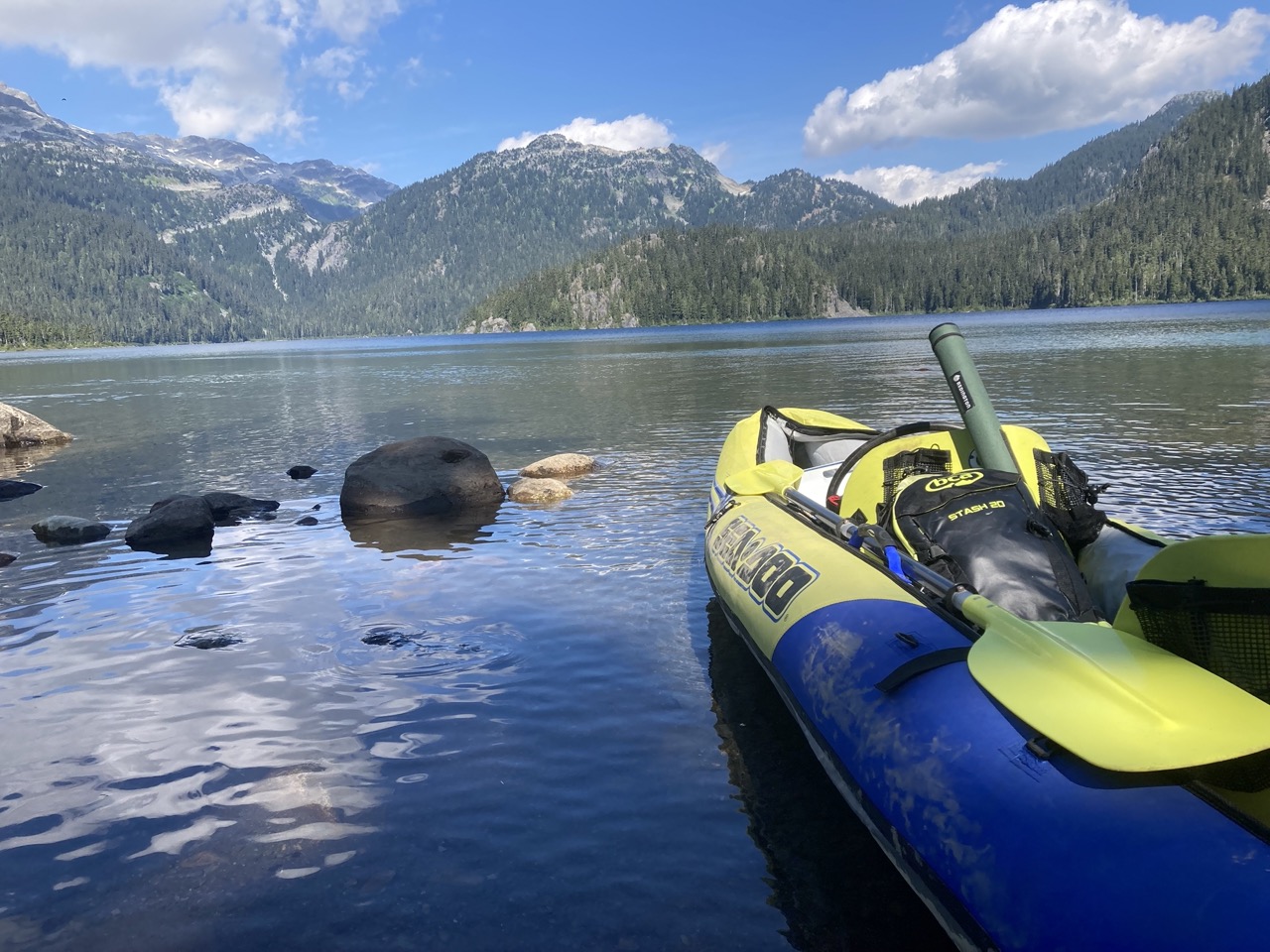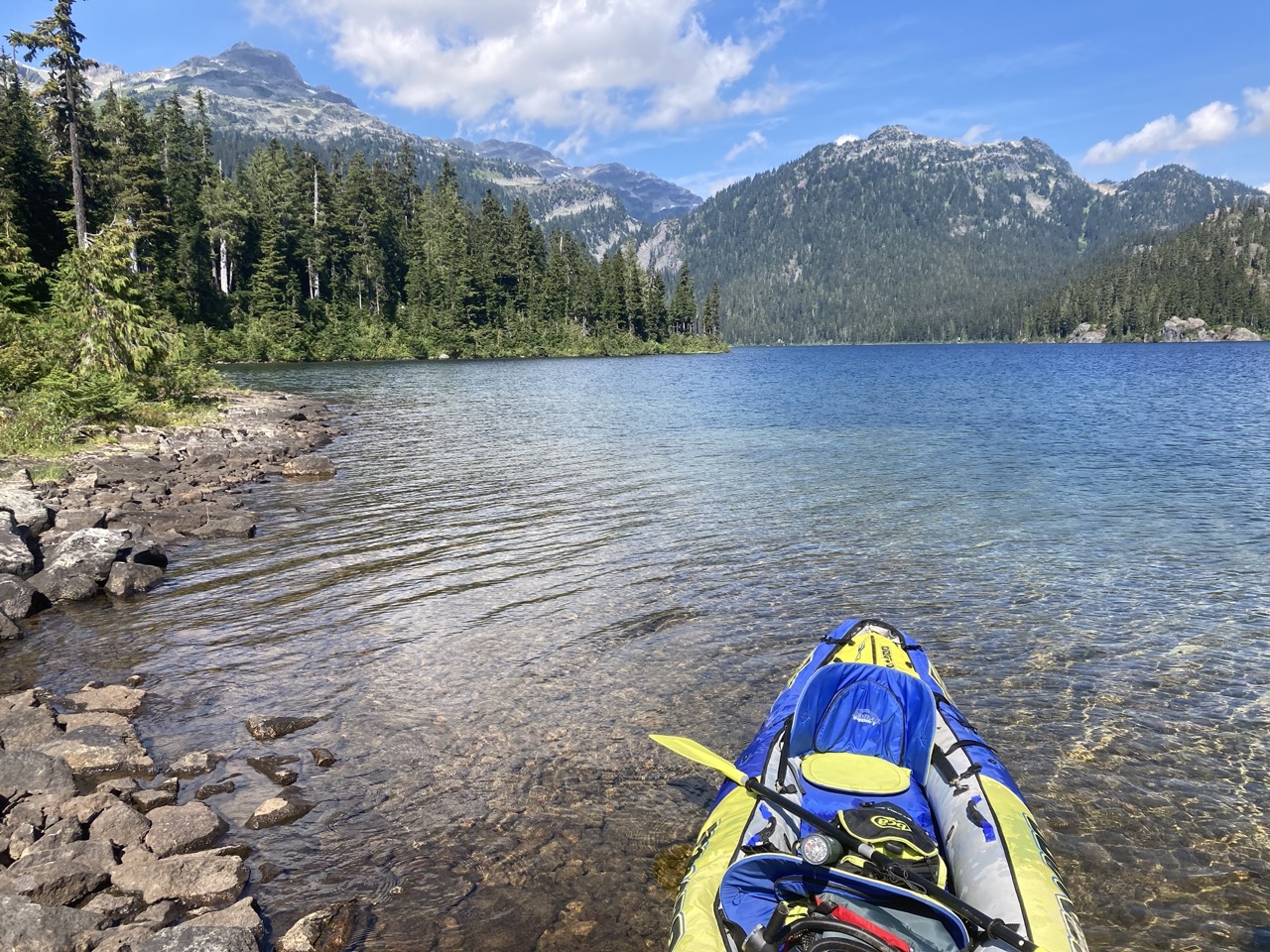 Cross The Lake and Find The Trailhead
In order to get to the cirque lake trailhead you will have to cross Callaghan lake.  Most recently I used a blowup kayak but in past years when hiking with more people I crossed in my inflatable fly fishing boat. Any sort of human powered watercraft will do the trick. Paddle boards seemed to be the vessel of choice for most people, but, I spotted a few legends crossing in an explorer 200 inflatable. If you're using a cheap inflatable like this, remember to wear a pfd or stay close to shore because the water in these glacial lakes is super cold and hypothermia can set in fast and make it impossible to swim to shore.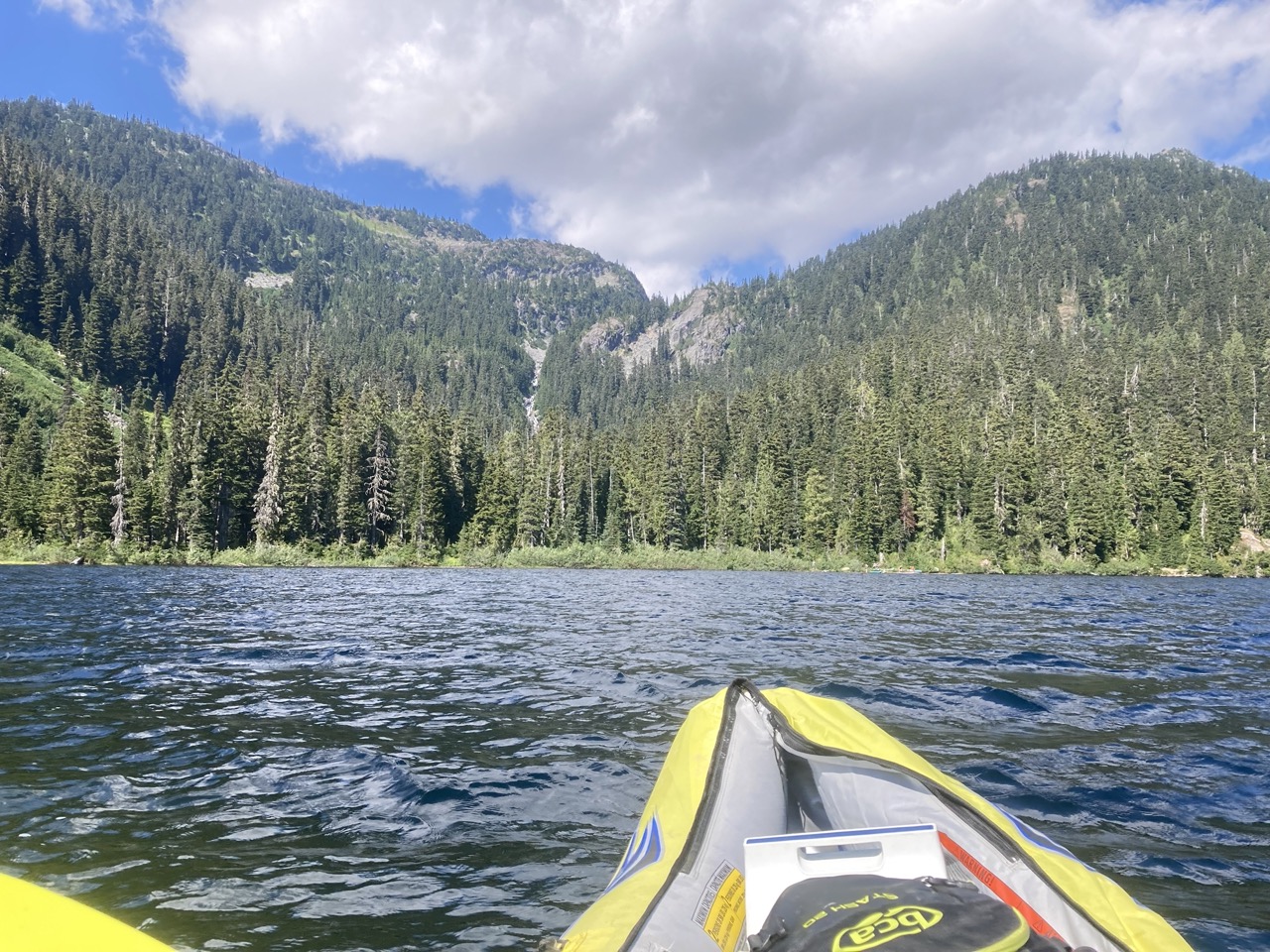 From the boat Launch at Callaghan lake the trailhead is a straight shoot across. Paddle across the lake until you see a stream of running water/hear a waterfall. The paddle is about 2km and should not take any longer than 45 minutes. We took our time and paddled around so we could explore the lake a little bit. Once you get to runoff stream you are going to want to bring your vessel to shore on the grassy patch to the left or right of the stream. There was an insane amount of bugs in this area as it was quite marshy so wear some layers or bug spray and prepare to get your hiking boots on ASAP to ensure you don't get eaten to death.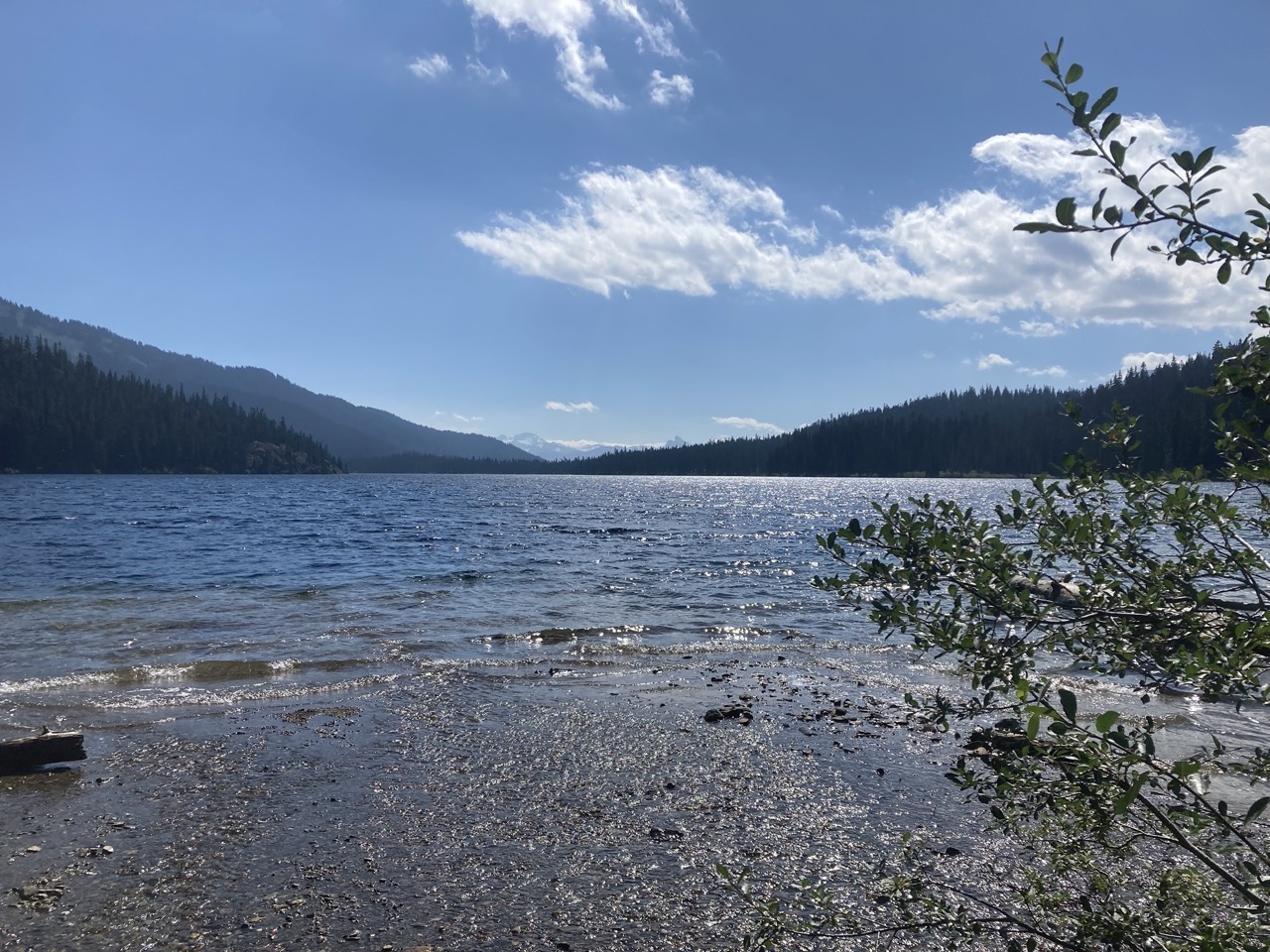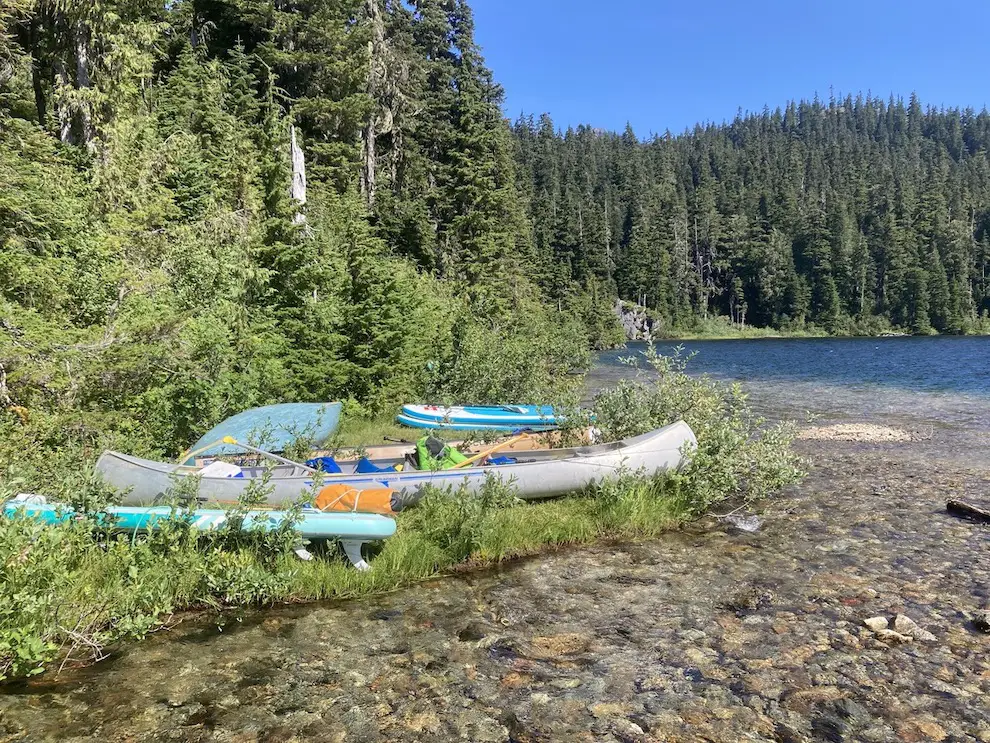 The Trail
To start, the trail isn't super well marked but has been walked enough that you can follow  a reasonable track on the ground. You are going to follow the river up and at some point will need to cross over. Depending on the flow of the water cross over right at the beginning or if it's the summer follow the trail through the forest and cross over the logs. Continue up the trail enjoying the sounds of the falls to your left as you continue to climb. You will continue up the trail in the forest and will hit a portion where it gets very steep. This portion is usually quite wet and slippery so be careful and use the ropes if needed. This short and steep section of the trail sets the tone for the rest of this hike.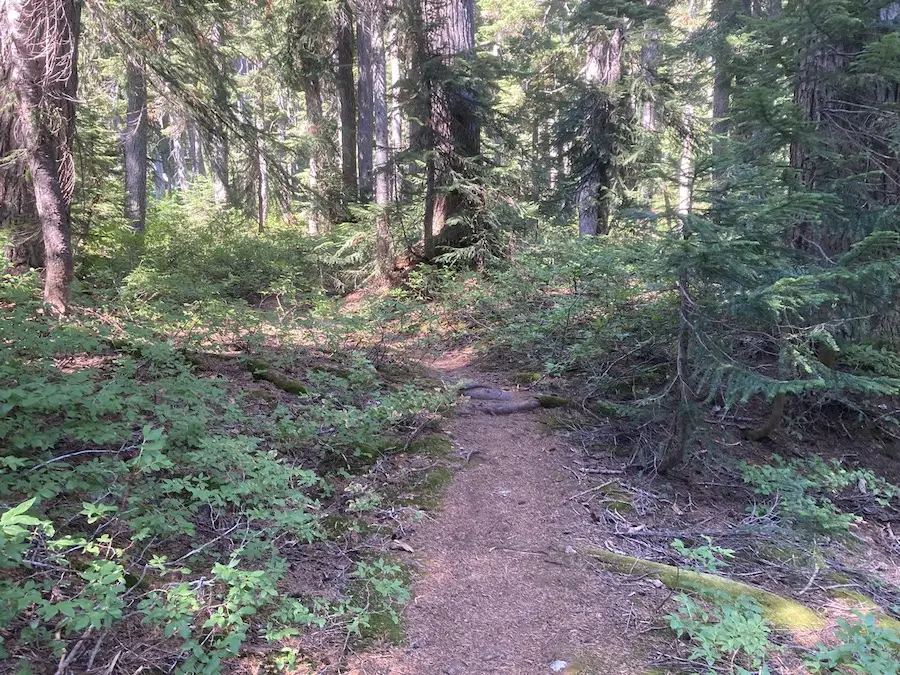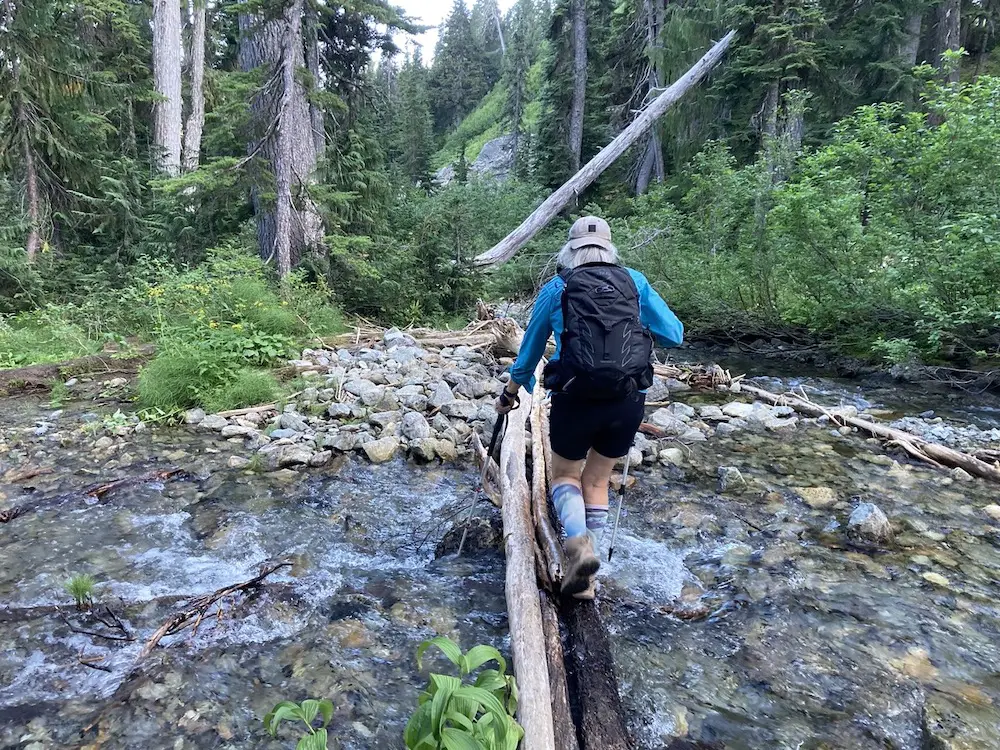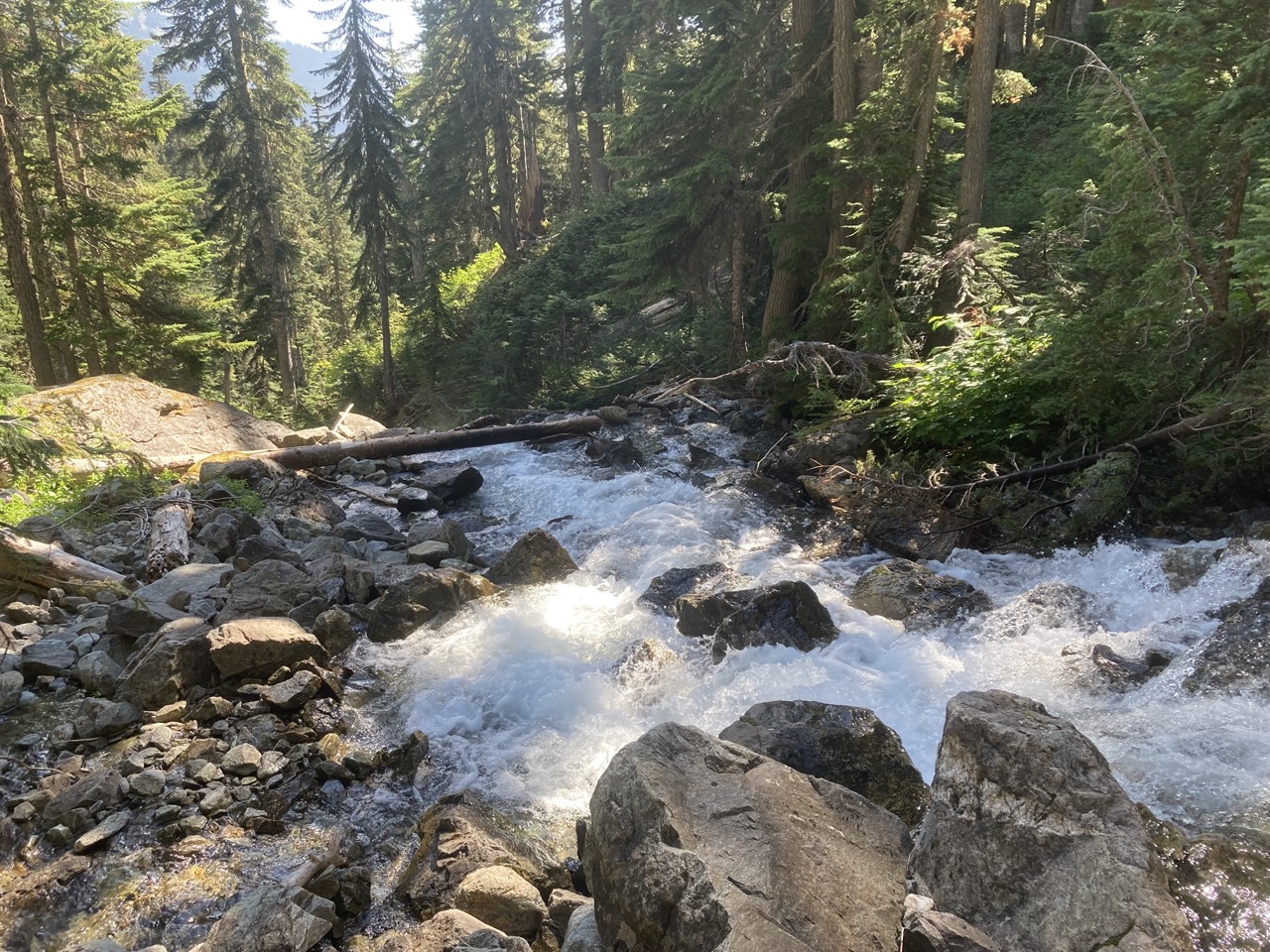 The trail will open up to an open rocky section. You will see some orange markers and tape depending on what survived the winter snow. I stayed to the left as I made my way up the rocky section, but blaze your own trail because any path will work.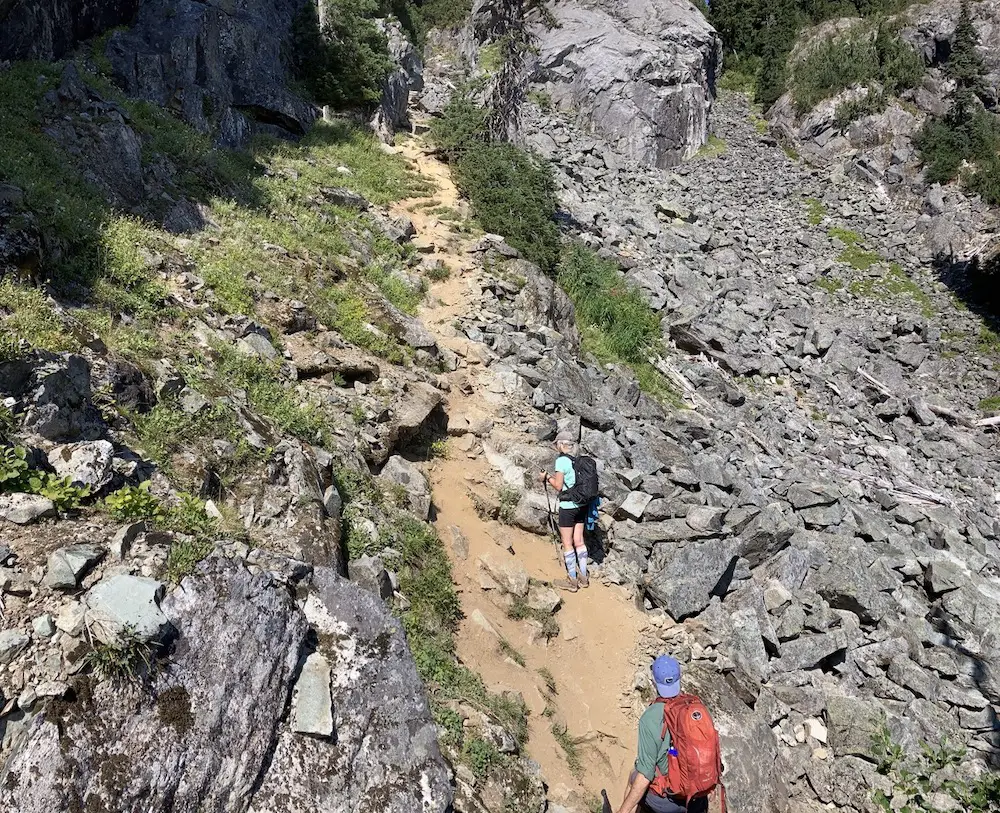 Make sure to turn around and look back a whole bunch of times as you will get an amazing view of Callaghan lake. Once you get to the top of this steep rocky area you are going to keep trekking forward and Cirque lake will come into view.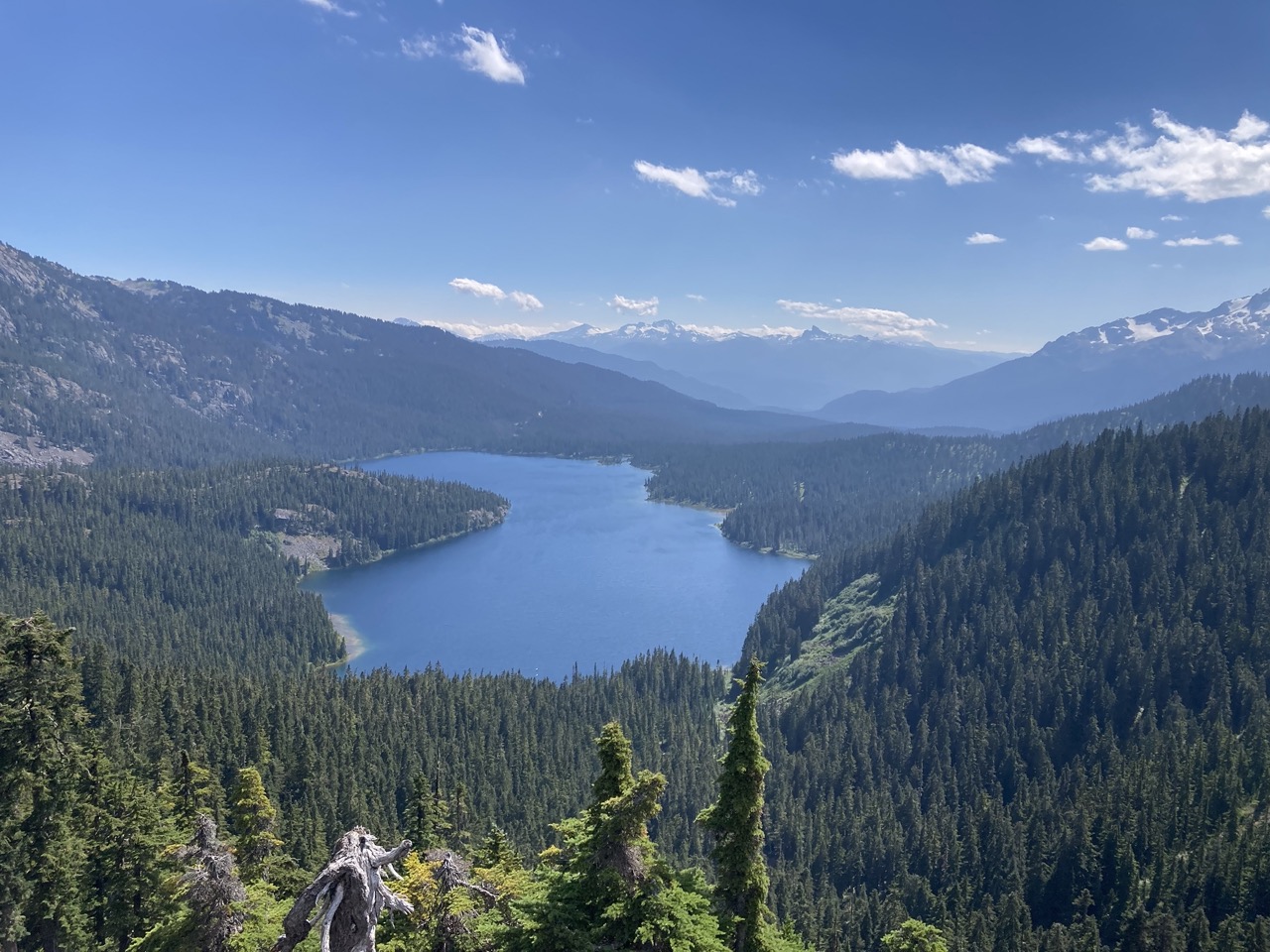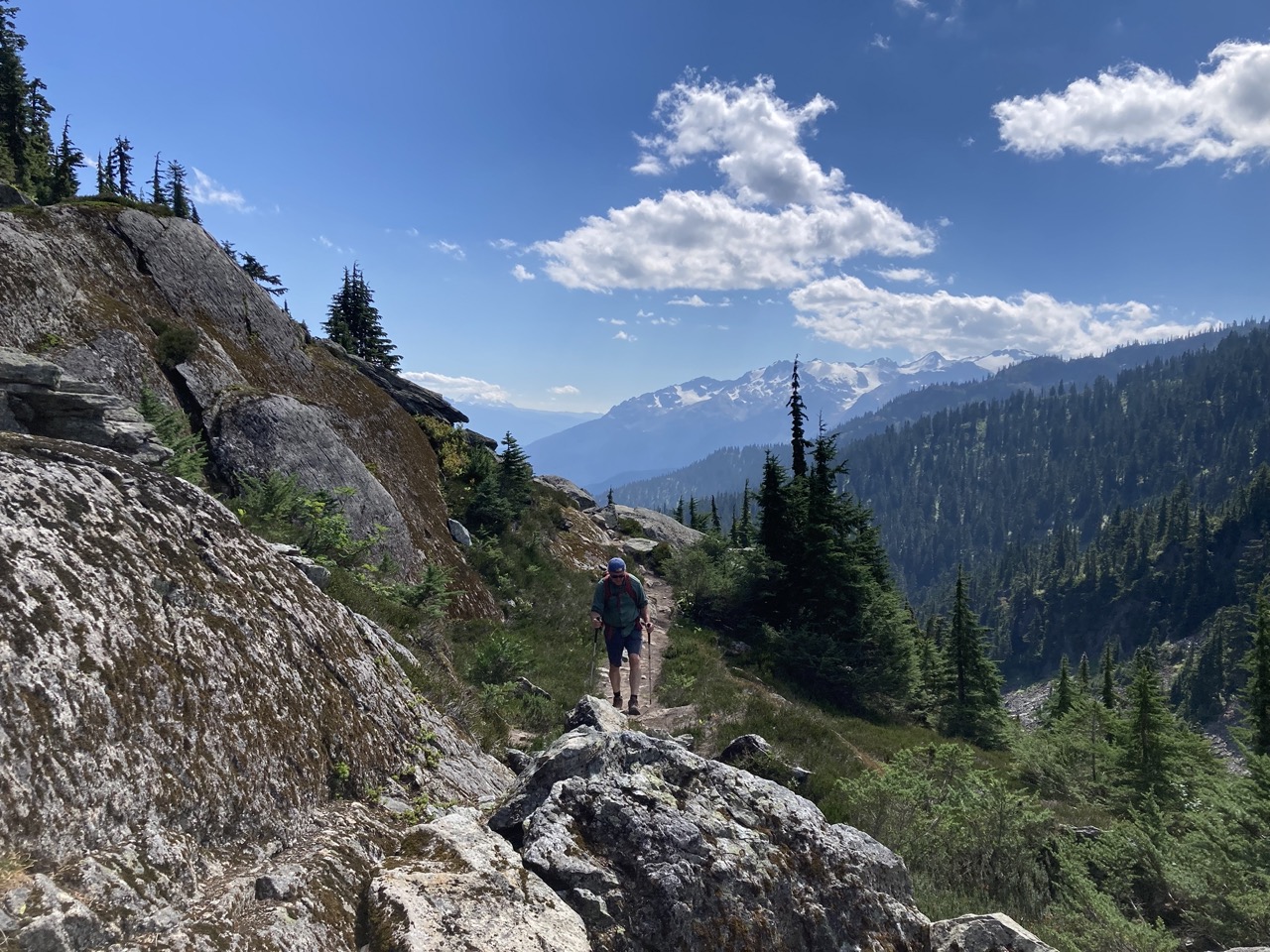 Arriving at Cirque Lake
Cirque Lake is absolutely stunning. The alpine meadow on the Northwest Side of the lake is simply perfect and the mountains surrounding the lake resemble a stadium. It's a jaw dropper and is pretty much impossible to refrain from swimming on a Sunny Day.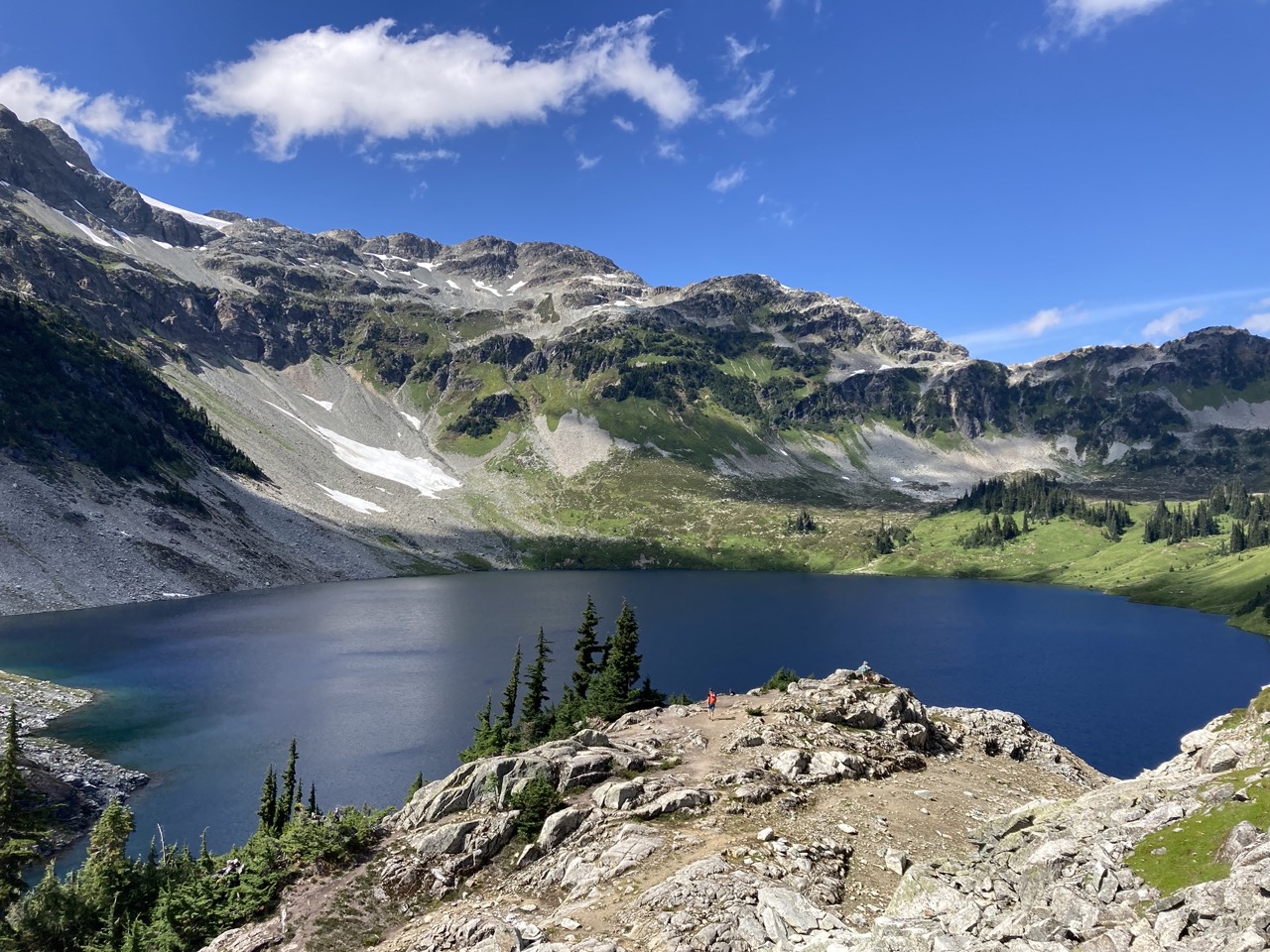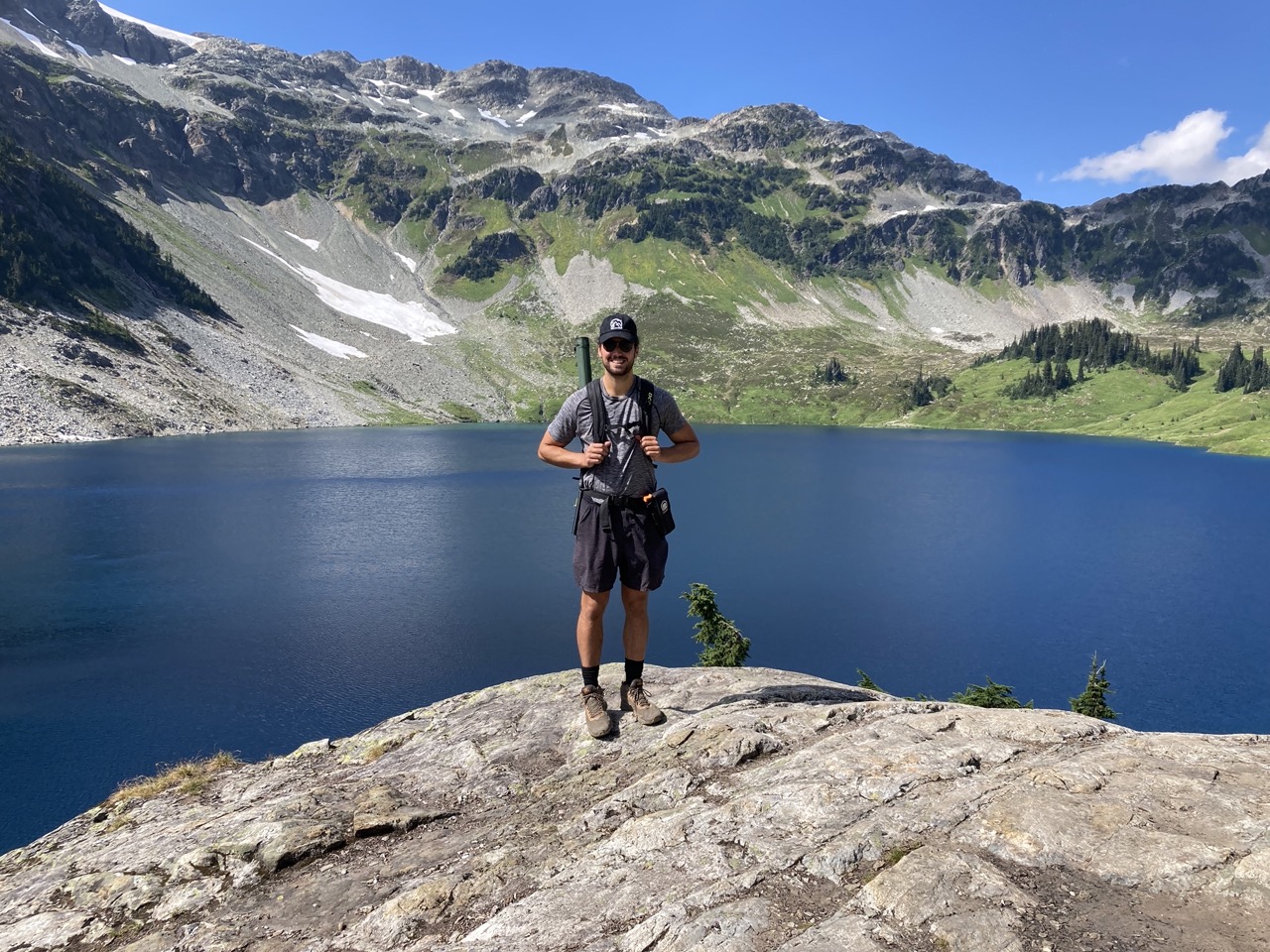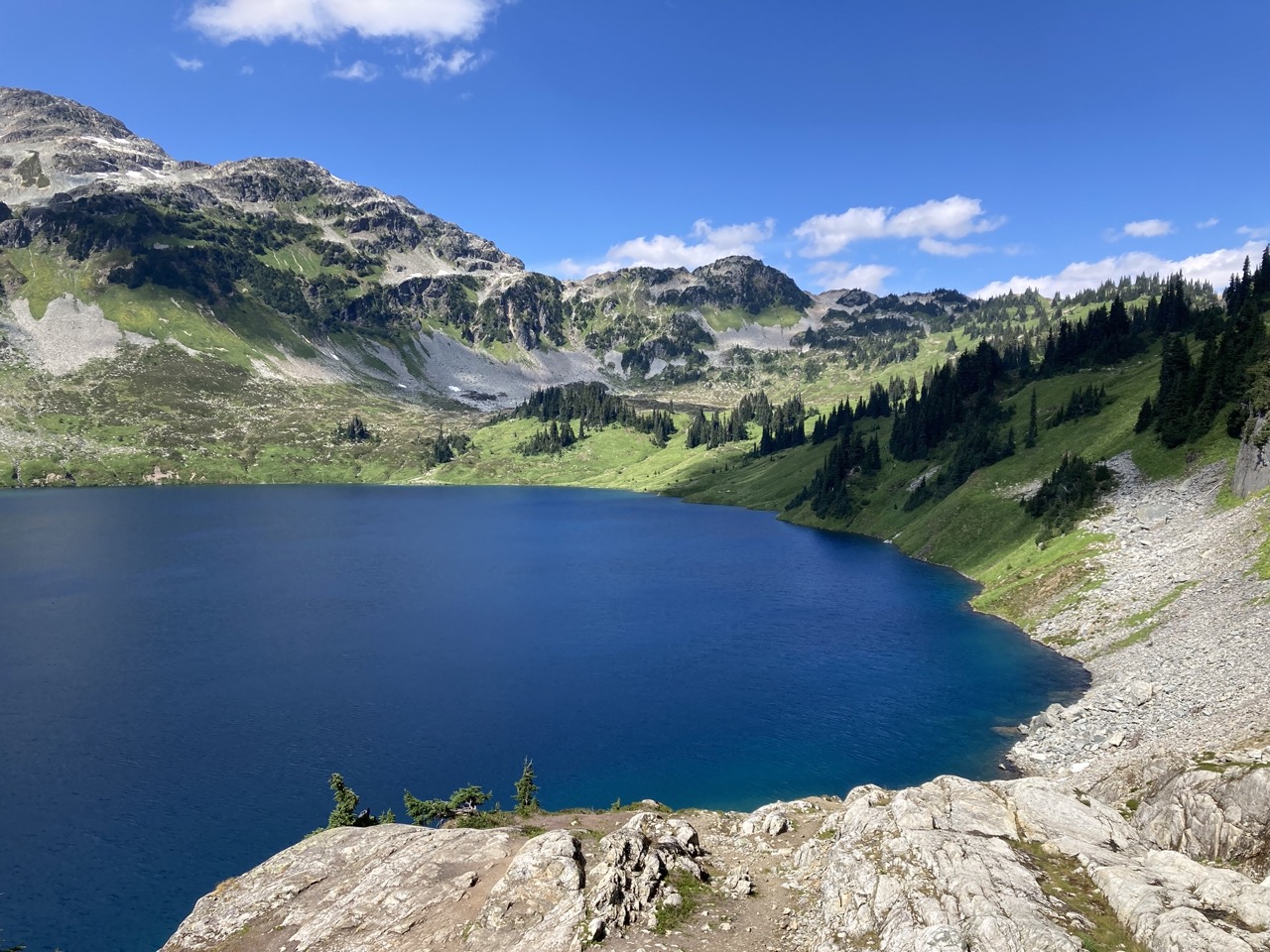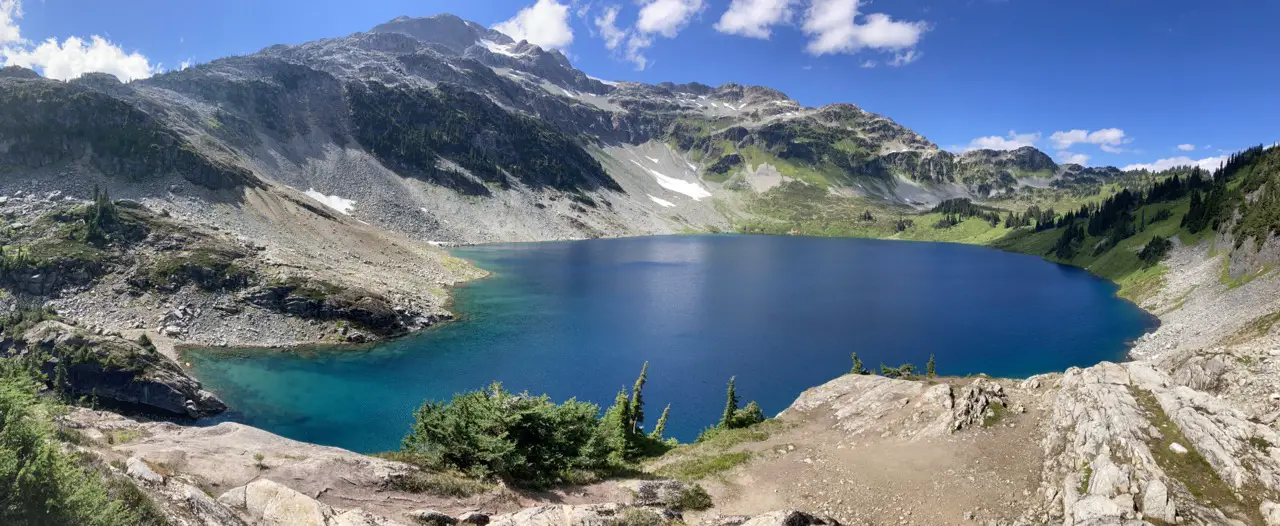 Off Into The Backcountry
There are endless backcountry hiking opportunities beyond Cirque Lake. On a recent trip we hiked around the Eastern side of the lake and up to Luna lake. We then ascended the highest point on the Eastern side of cirque lake and discovered more lakes and unbelievable views of the Upper Soo Conservancy.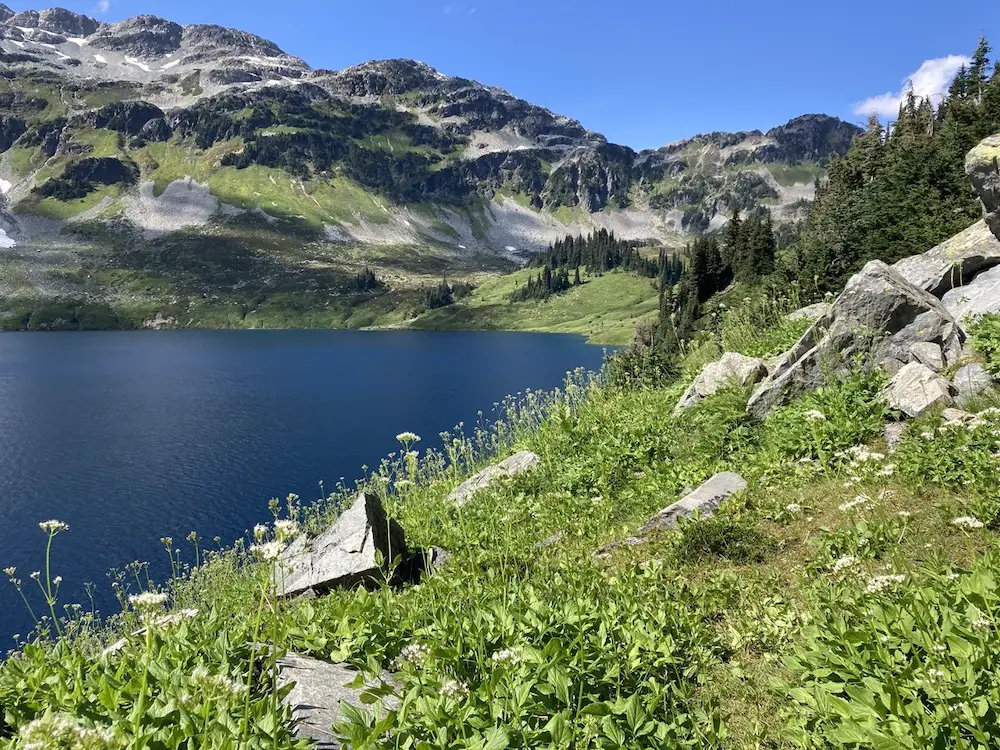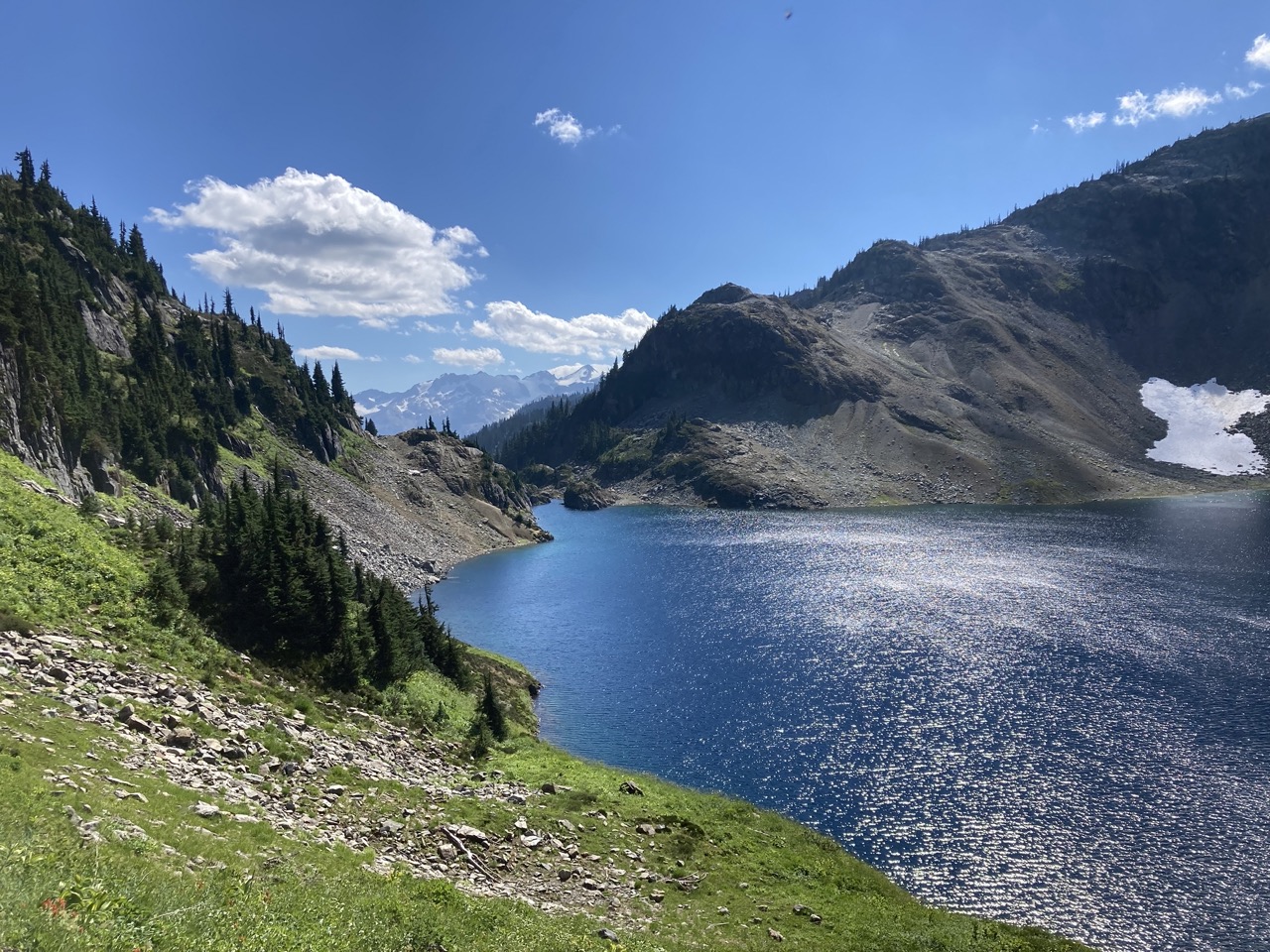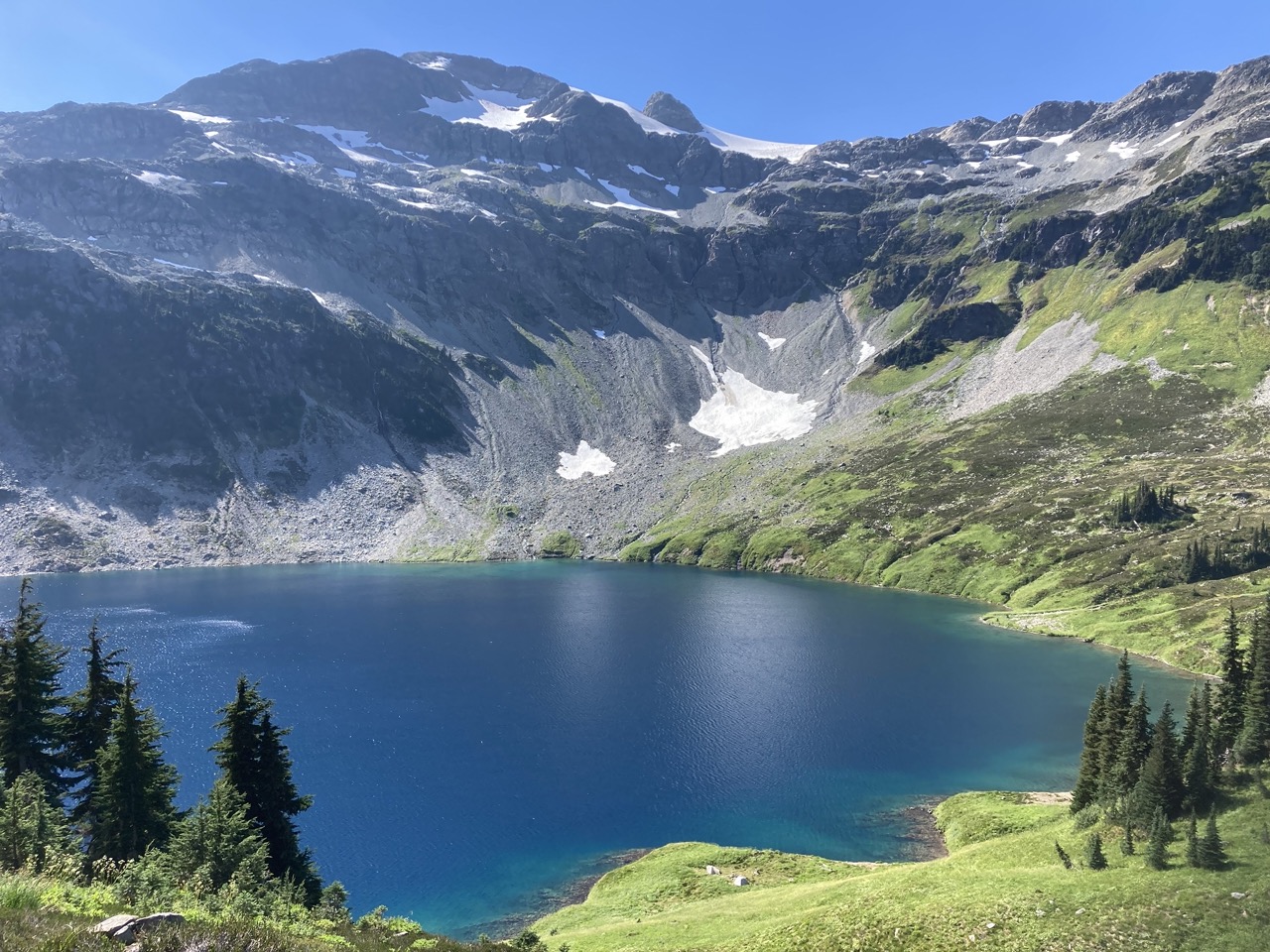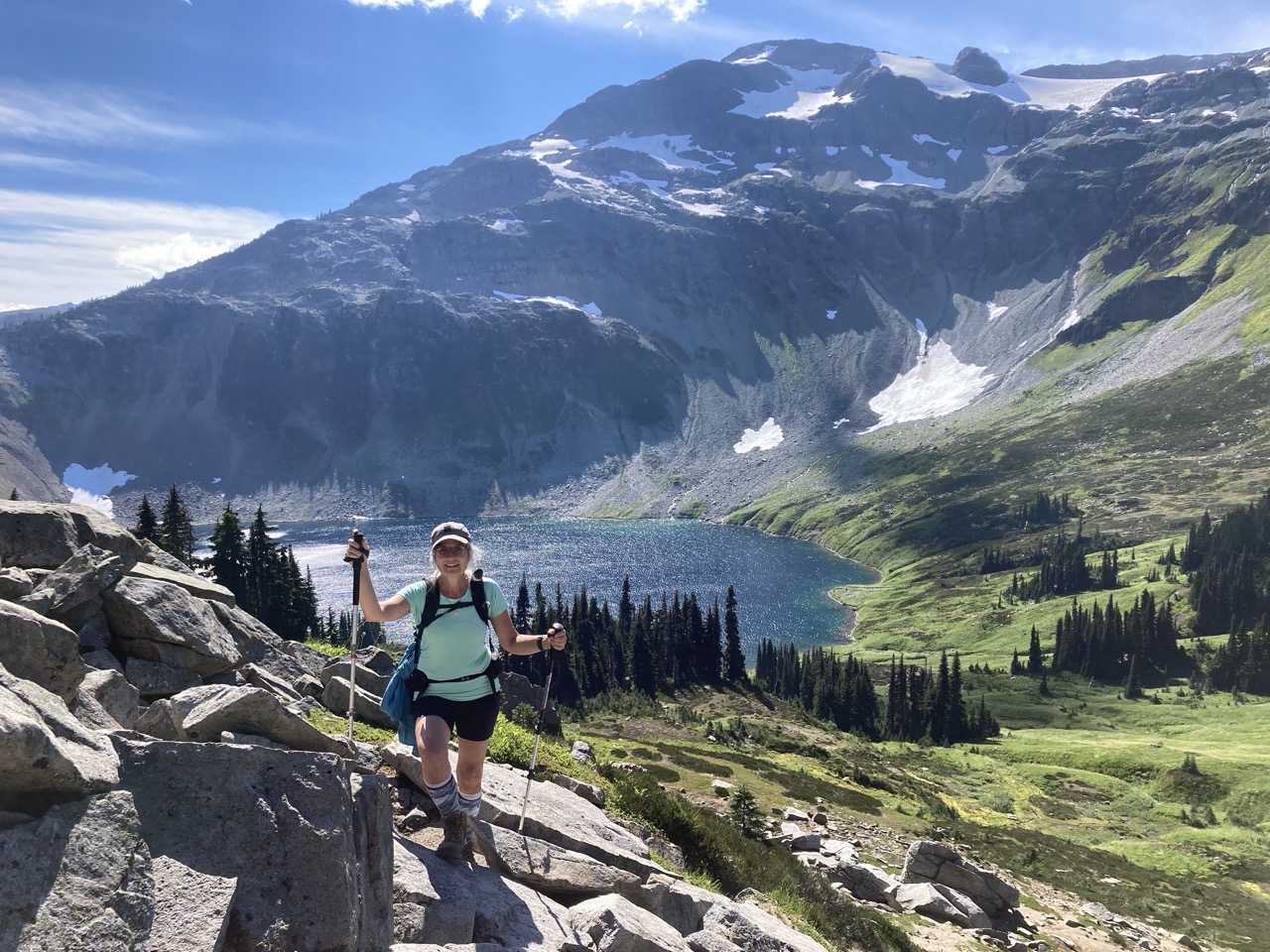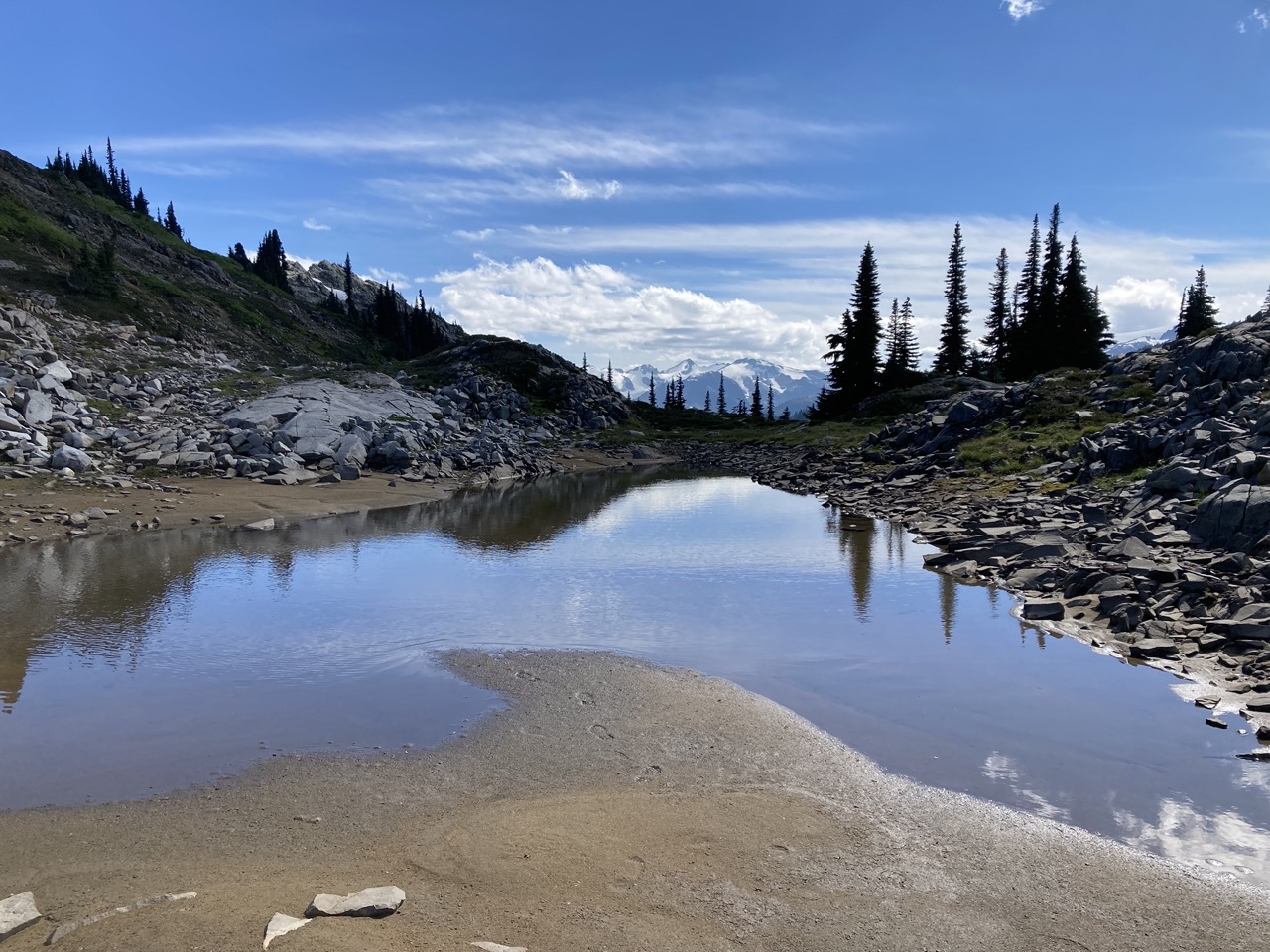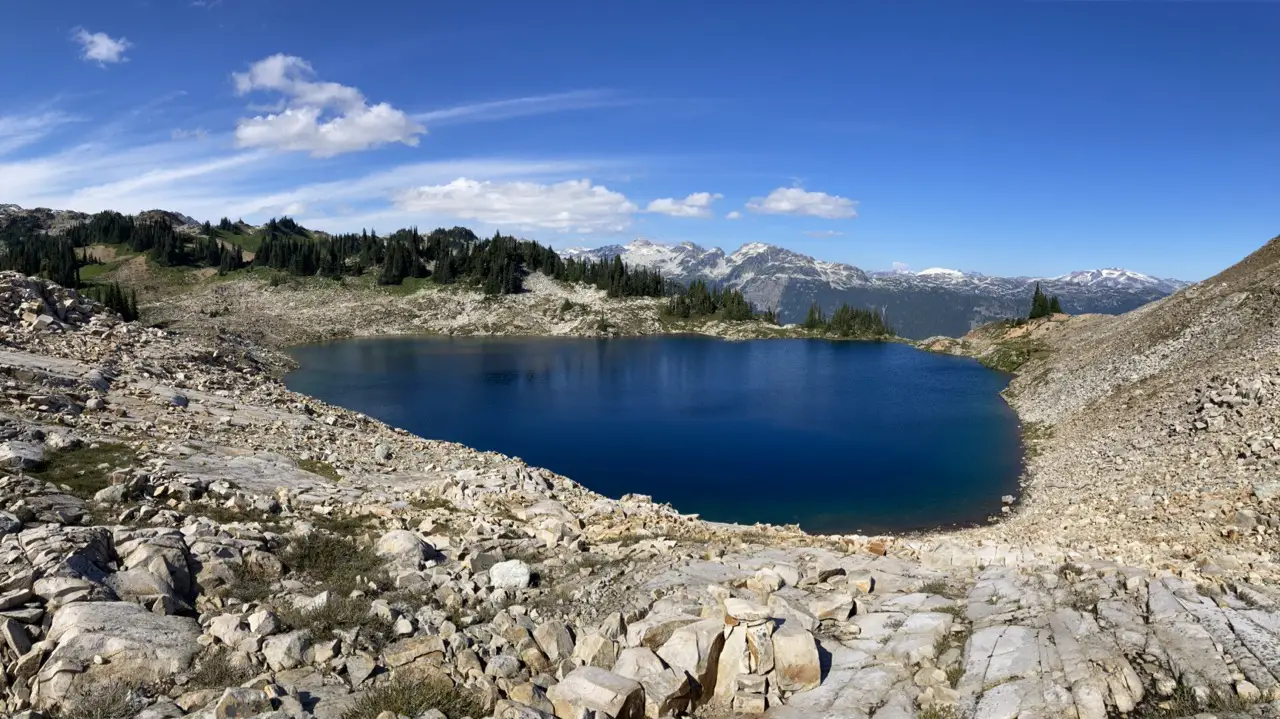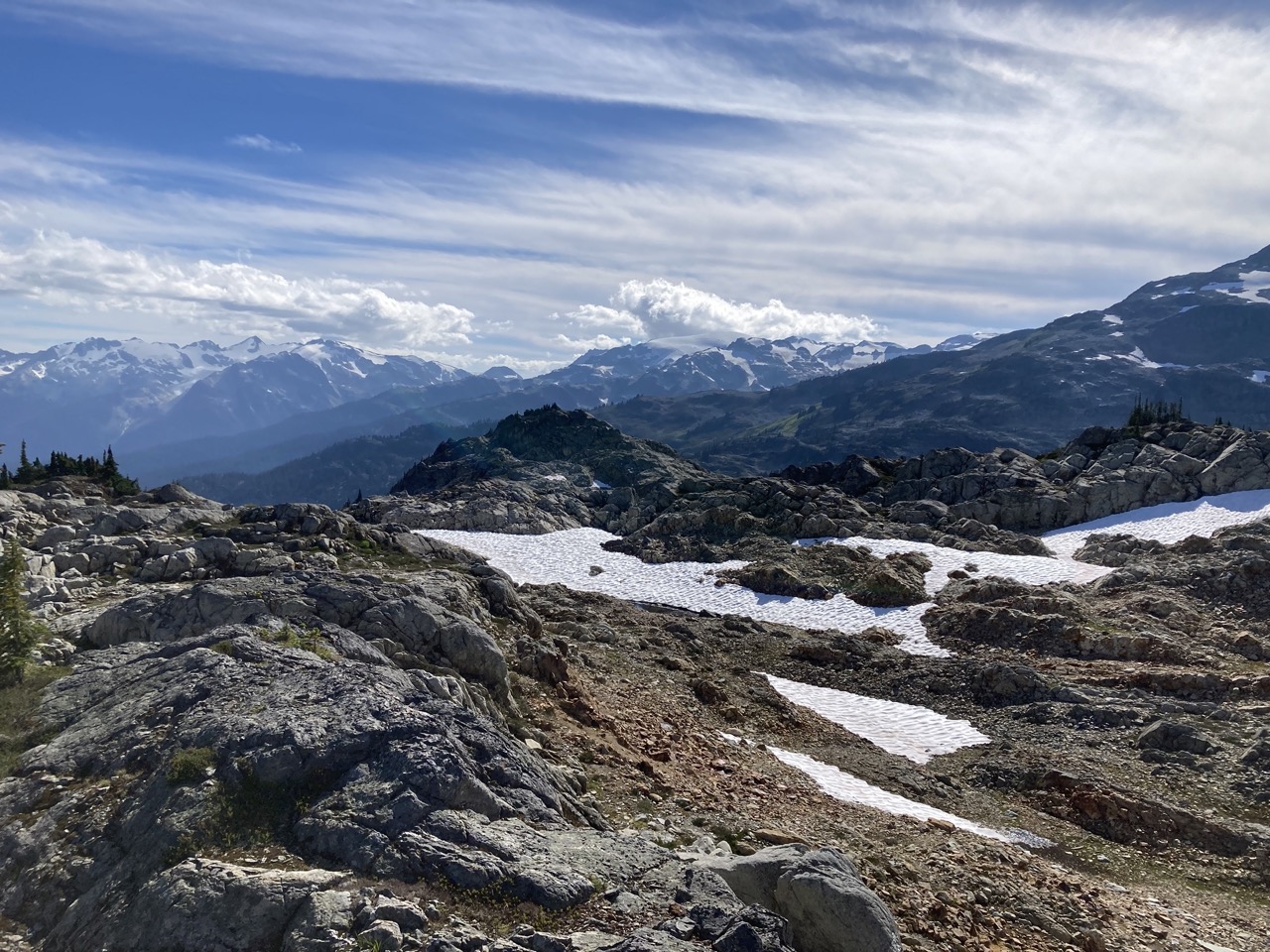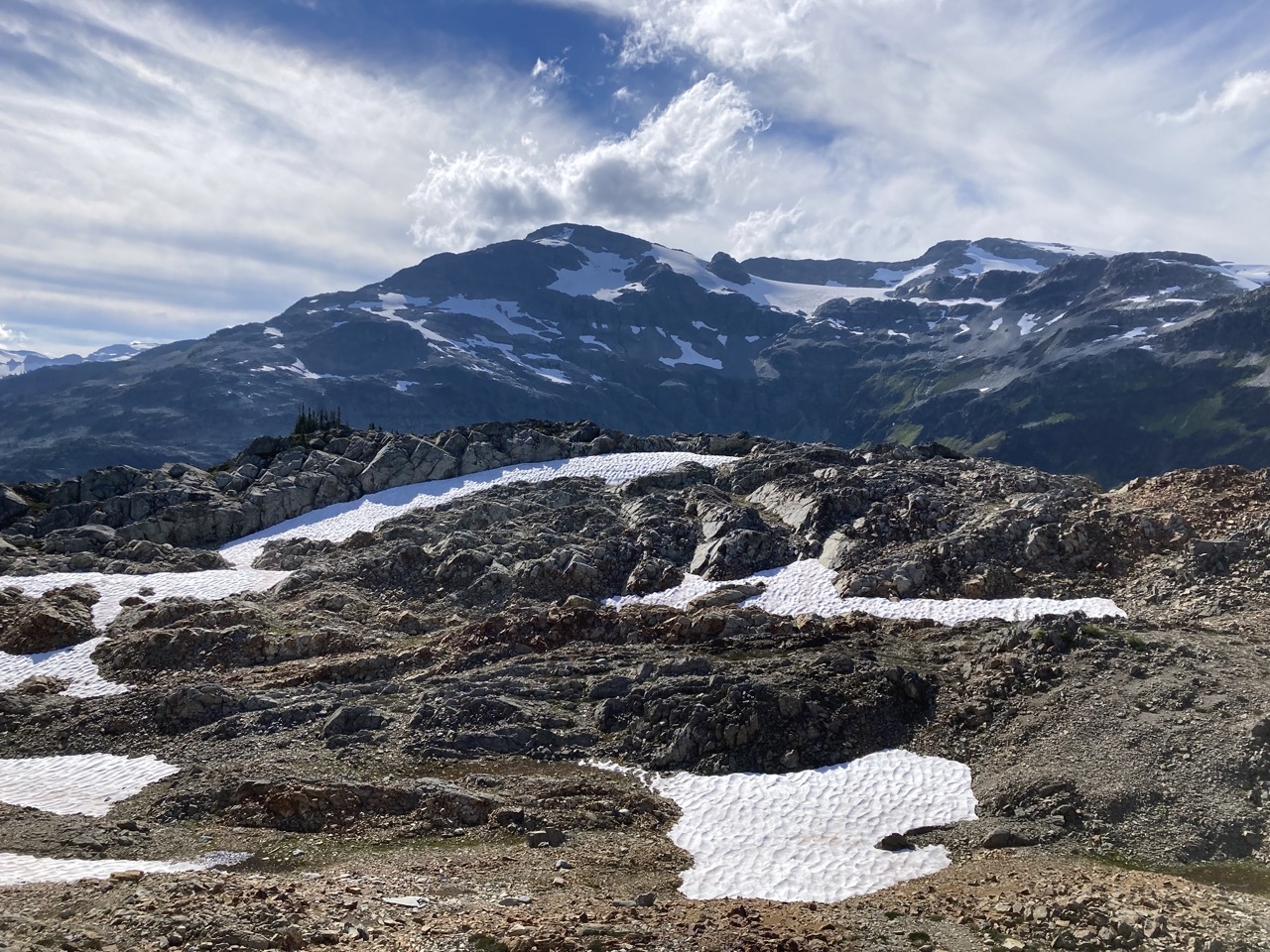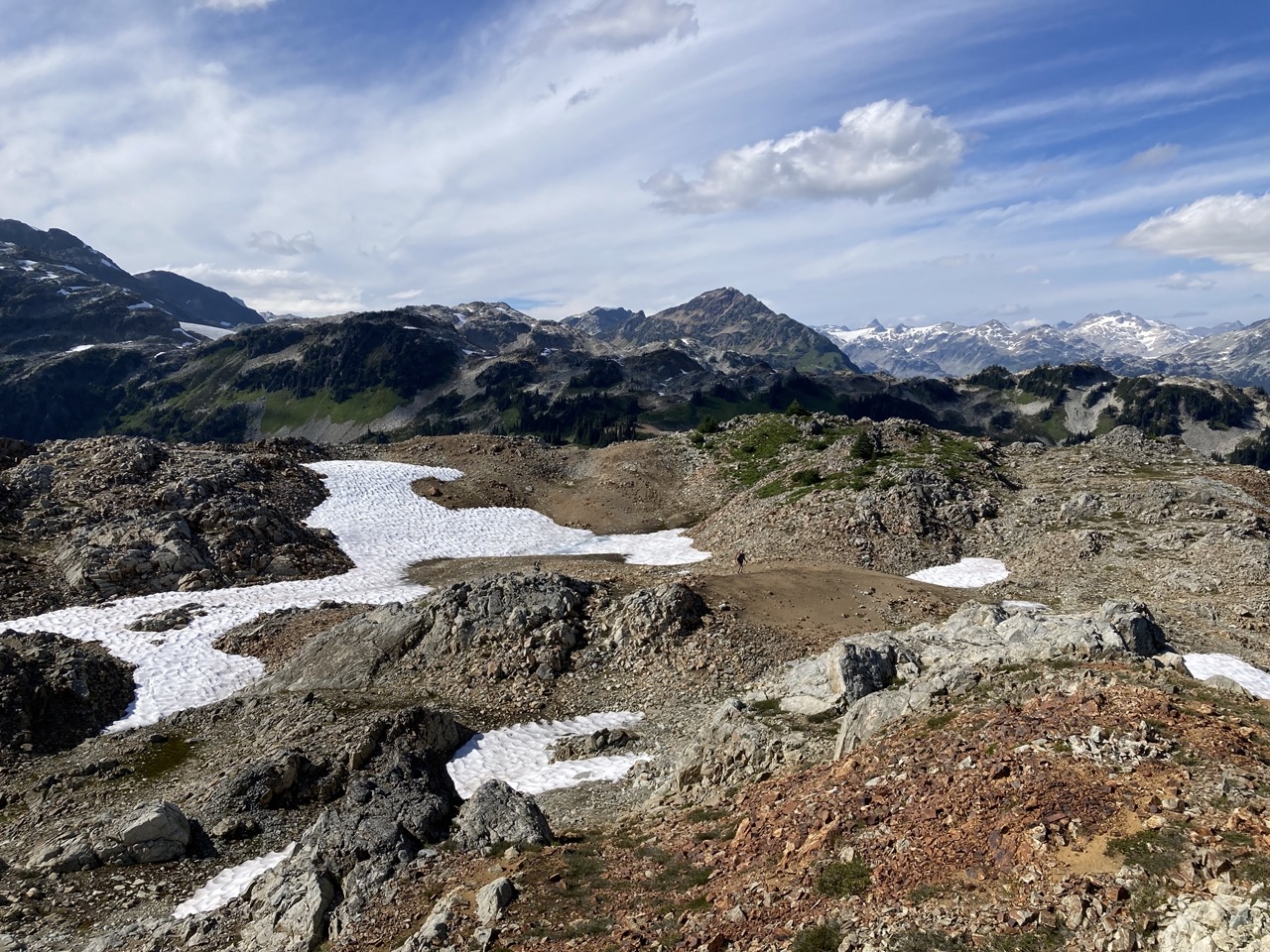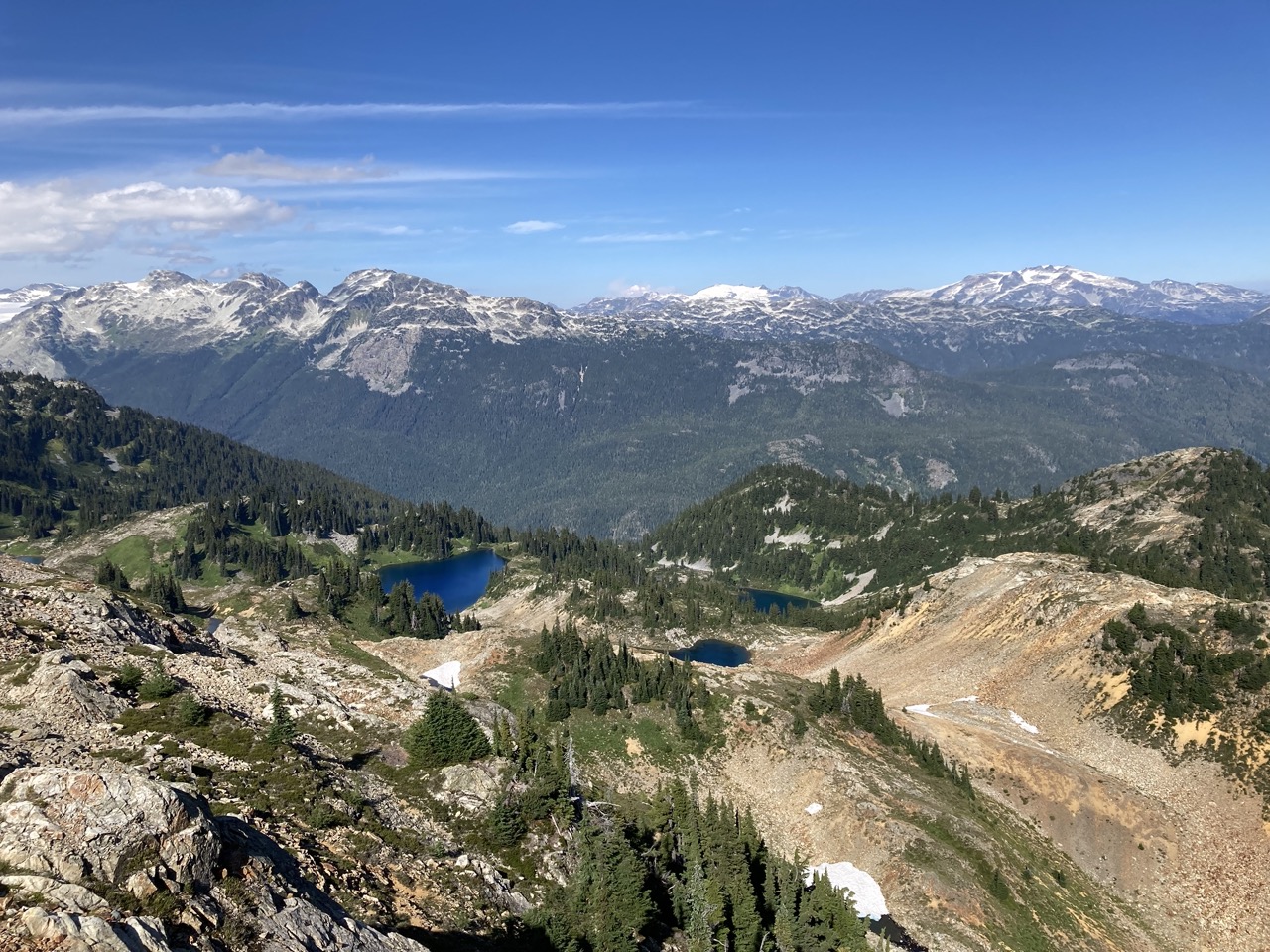 Typically I'd provide a map of my adventures, but part of the fun of backcountry navigation is figuring it out as you go!
Happy Hiking! 
Let me know if you have any Q's in the comments 🙂