Puckered. That's probably the best word to describe Kicking Horse Mountain Resort. This place is absolutely bonkers and is a steep freaks heaven. There are 85 marked chutes, even more cliff drops, and a few seasons worth of exploration for adventurous skiers and boarders. Kicking Horse is the wild west of British Columbia resort skiing and was one of the most memorable skiing experiences of my entire life. I couldn't believe my eyes when I first stepped off the gondola and saw the inbounds terrain here. Not only is it rugged & gnarly, the views of the Selkirk's will make your eyeballs pop out of their sockets. 
Skiable Acreage and Vertical
Thanks to a plethora of bootpacks and 5 alpine bowls, you've got 3,486 acres to shred silly and a 1,315m (4,314ft) vertical drop, the sixth largest of any North America ski resort.
Total Lifts
Kicking Horse has 1 Gondola, 2 quad chairlifts, a single 2 person chair and a surface lift. However, you will be doing 99.9% of your skiing and riding on two of the lifts. The Golden Eagle Express Gondola and the Stairway to Heaven Chair. KHMR was the first mountain I ever experienced where riding gondola all day long is the ideal play.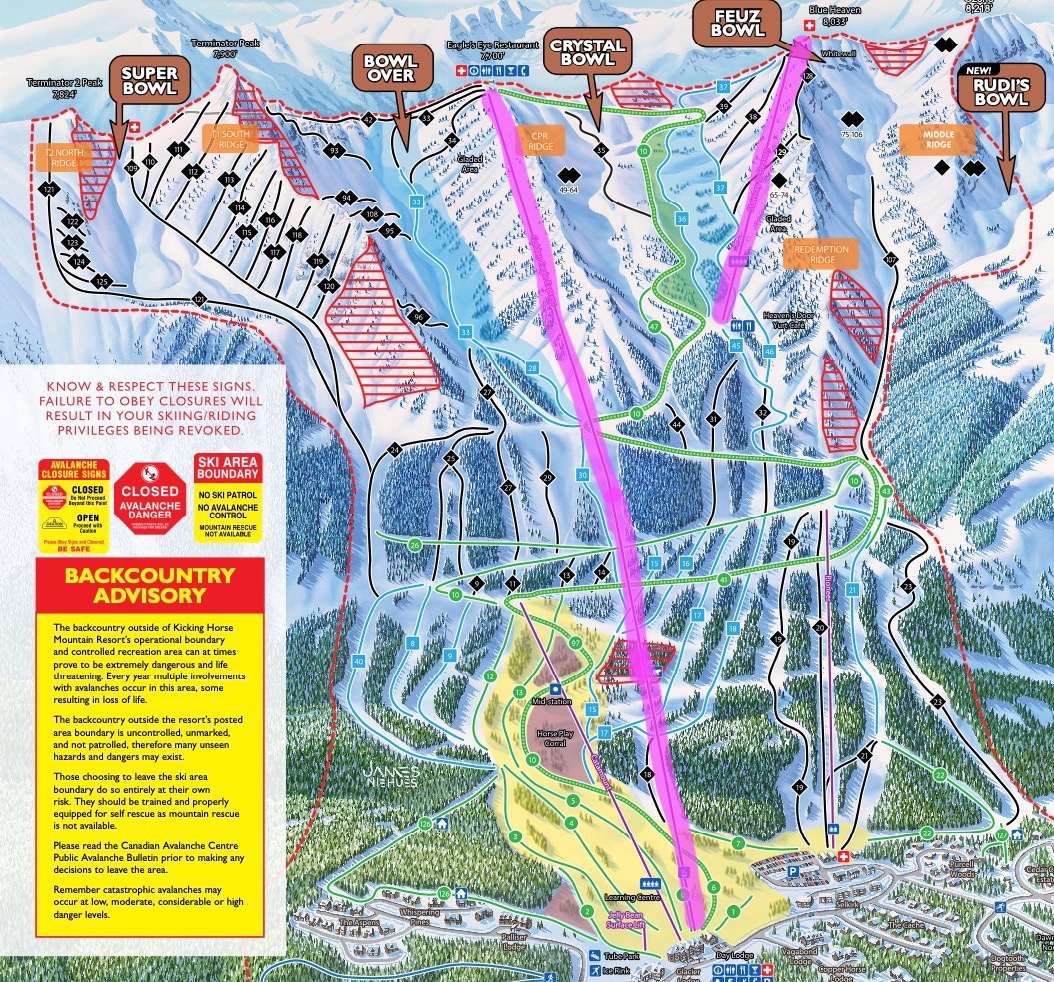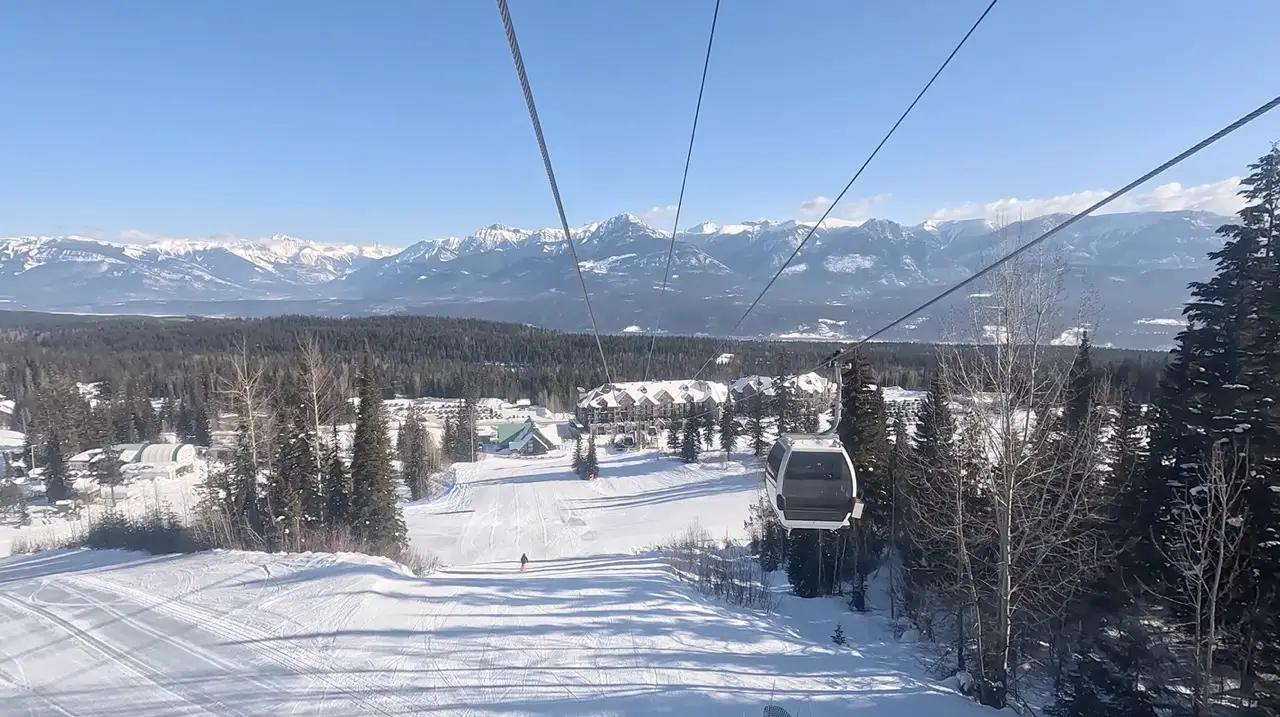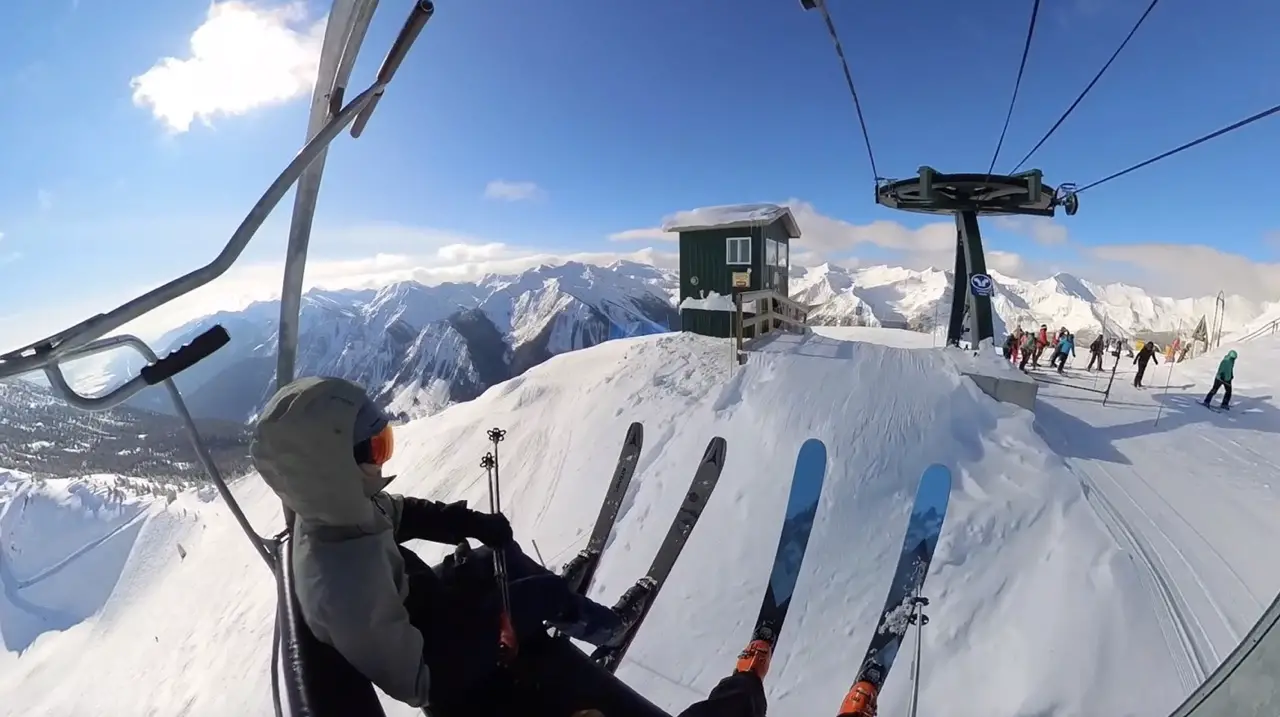 Location & Accessibility
Kicking Horse Mountain Resort is located in Golden, BC. It's named after the Kicking Horse River and Kicking Horse Pass which spans the easternmost slope of the Purcell mountains, watching over the Rocky Mountain Trench. It's a 2 1/2 hours drive from Calgary and a little over 4 from Kelowna BC. If you're coming from Revy, it's about a 2 hour drive. 
BC's highways can get pretty gnarly in winter. In my opinion, the gnarlier the better, that means the powder is falling! However, you're going to want to travel in a vehicle that is reliable and equipped with top of the line winter tires and safety gear. If you don't own a vehicle or are visiting from out of town FarOut Wilderness offers some of the best 4×4 vehicle rentals in BC that are equipped to drive absolutely anywhere. They've got winter tires, chains, GPS communicators and ski/board racks. Check out their website and use code RISE5 to get 5% off your 4×4 vehicle booking.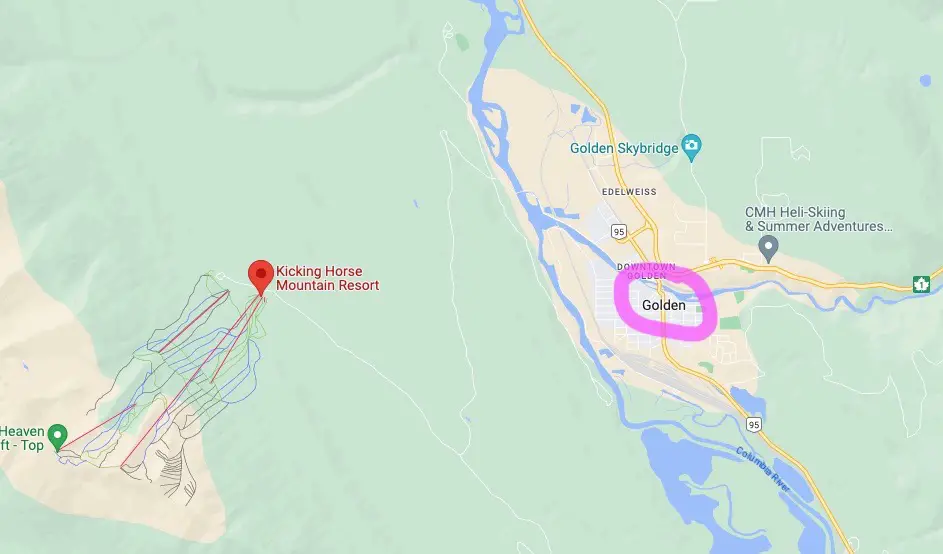 Snow Conditions & Climate
The average annual snowfall at KickingHorse Resort is 762cm (300"). That's a reasonable dump of white fluff. But what's truly spectacular is how long it takes this place to get tracked out. When I visited in March, it was well over 8 days since the last snowfall, and I was still skiing pow all over the mountain.
Although a Kicking Horse powder day would be the absolute dream, sunshine is just as important. If it's your first time at this mountain, pray for unlimited visibility because it would be a massive undertaking to navigate the alpine terrain with low visibility.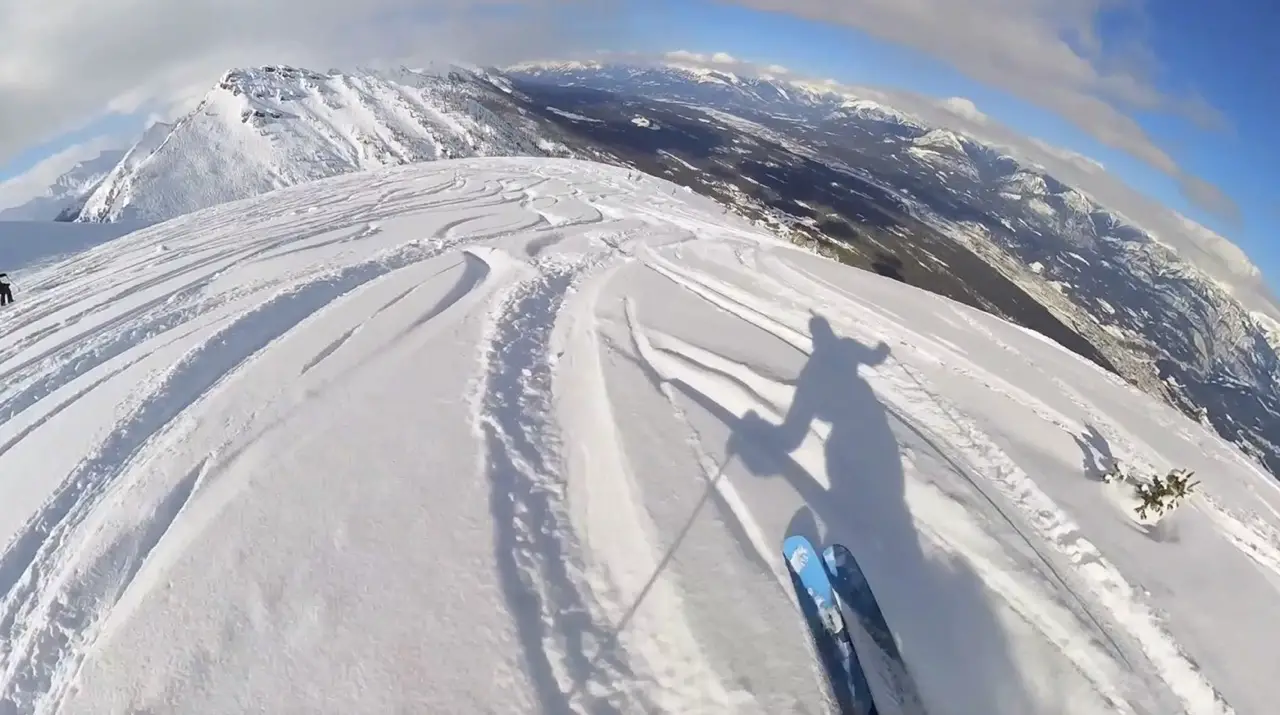 Beginner Terrain
Kicking Horse Mountain Resort has a great beginner zone on the Catamount Chairlift which has a wonderful mix of greens and blues. But, if you decide to take the gondola up, there are zero easy options down. Even "It's a 10" a green which wraps down the mountain, is a cat track on a steep ridge, which can be scary for beginners. The best bet is to take a peek at the run before you commit to skiing down. Worst case you can always hitch a ride on the gondola back down to the base. If you are a complete beginner and are spending your day on the Catamount chair, I'd still 100% recommend going up the gondola for a beer, because the views are insane!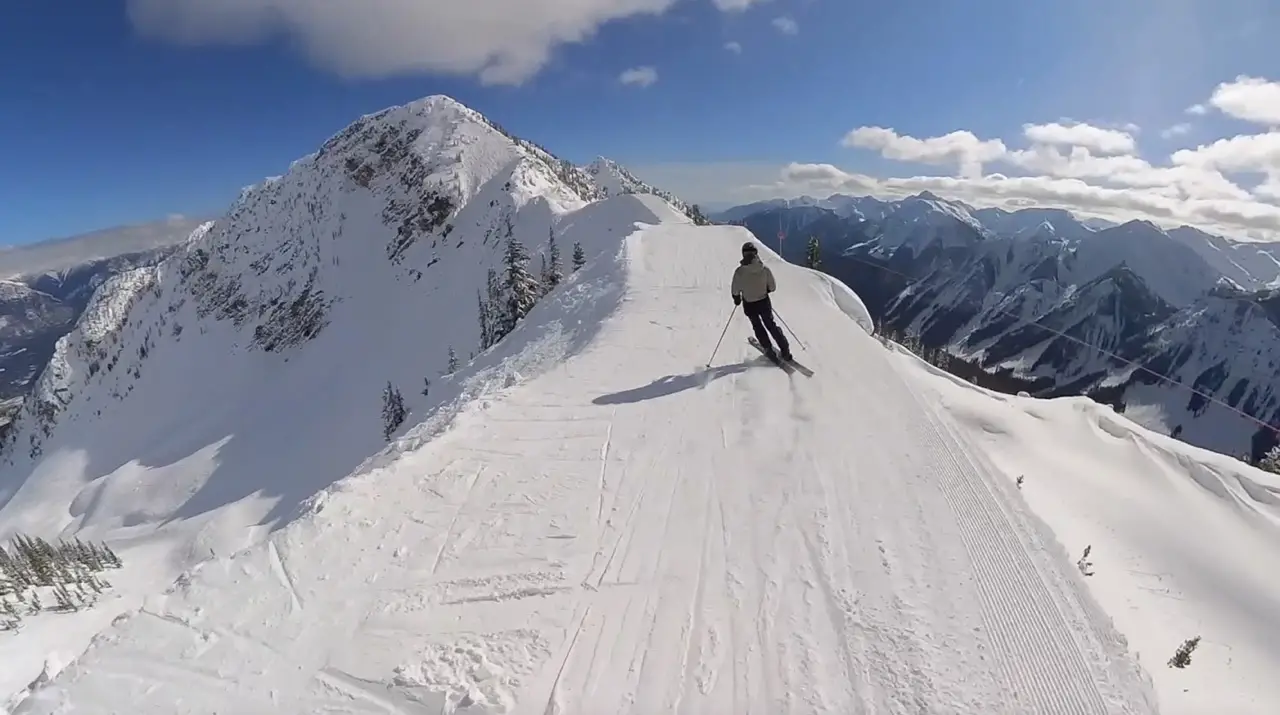 Intermediate & Carving Runs
There are loads of insanely fun groomers for all you corduroy hungry carving enthusiasts. But, there's one catch. There's only two groomed runs down from the top of Stairway to Heaven or the Golden Eagle. Your groomed terrain options don't really open up until the mid/lower portions of the mountain. My personal favourite's were Race Place and the Lower Portion of Pioneer. The corduroy is plentiful here and there aren't many people on these runs so you can really lay it down hard. The best option is to ski an advanced/expert run at the top and finish with a groomer on the way down to the Gondola and this was the dream combination for a skier like me.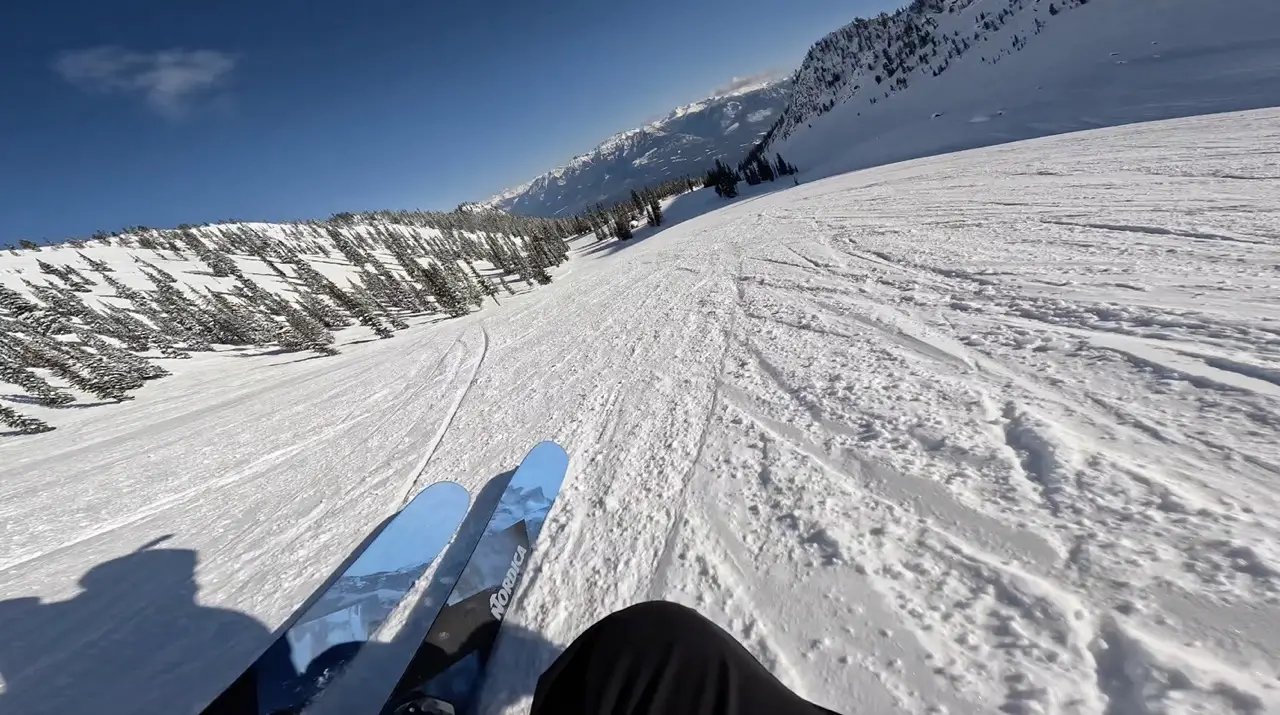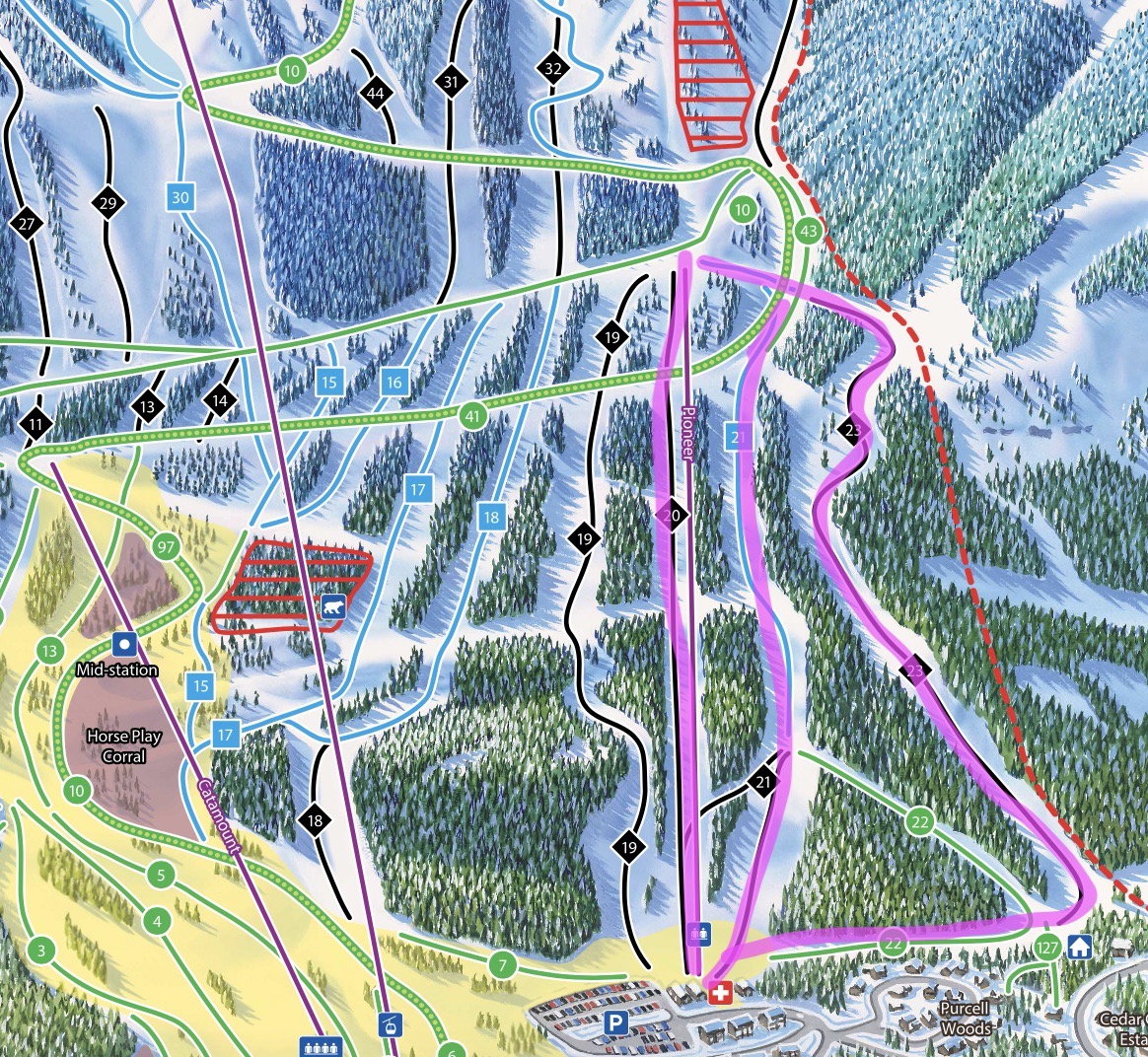 Advanced/Expert Terrain
Yes, Yes & Yes. I've never seen more black runs in my entire life. If you go for a visit you'll catch my drift the second you step off the gondy. There are almost zero options that don't involve an expert run on the way down. The upper part of the mountain is primarily steep and open alpine terrain. As you get to mid-mountain the trees become less sparse and the pitch mellows out (a tad). Every time you ski down from the top, take a different route down to the bottom. There's bumpy stuff and epic tree skiing. Once you hit mid-mountain there's less cliffs so you can feel fairly comfortable doing some exploration within the bounds of the resort without getting cliffed out.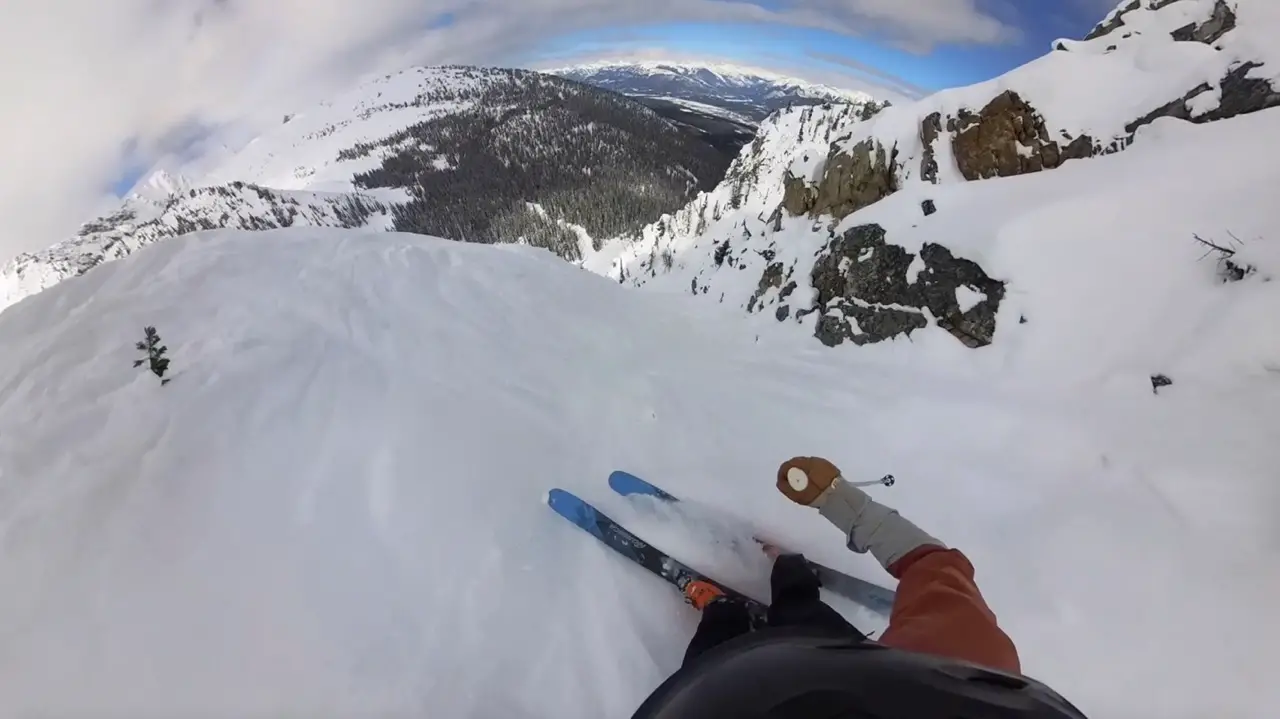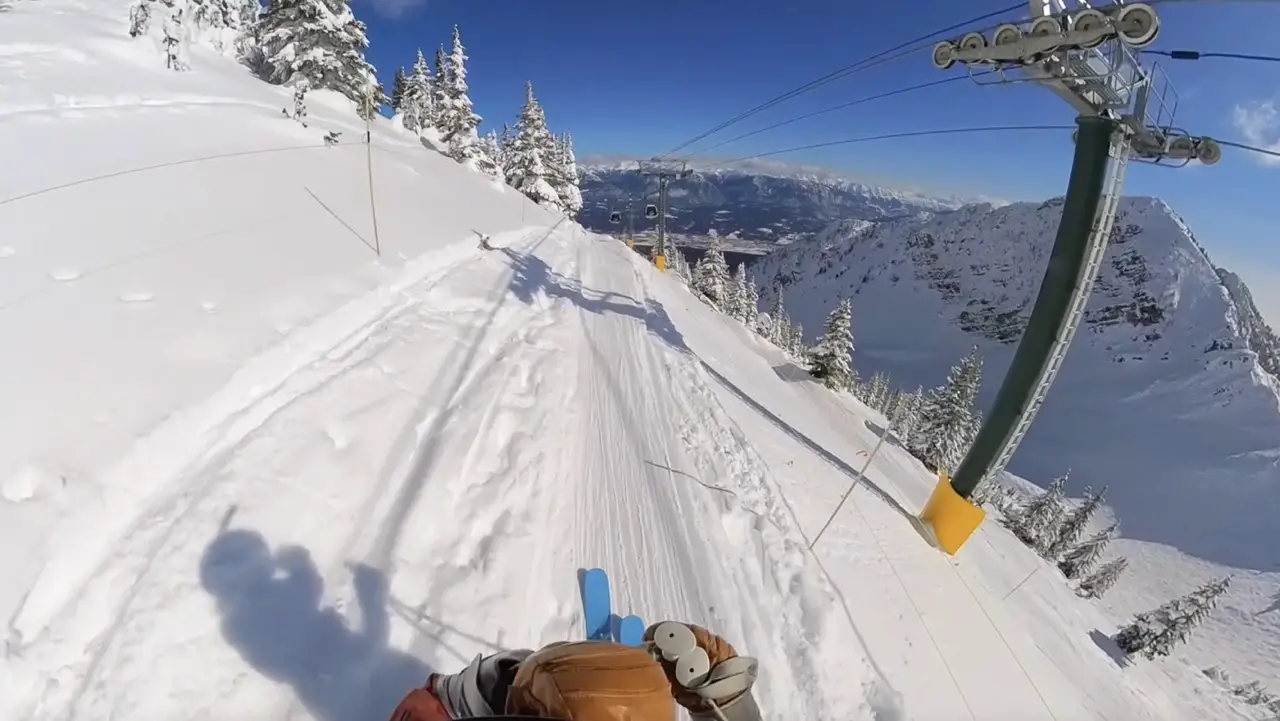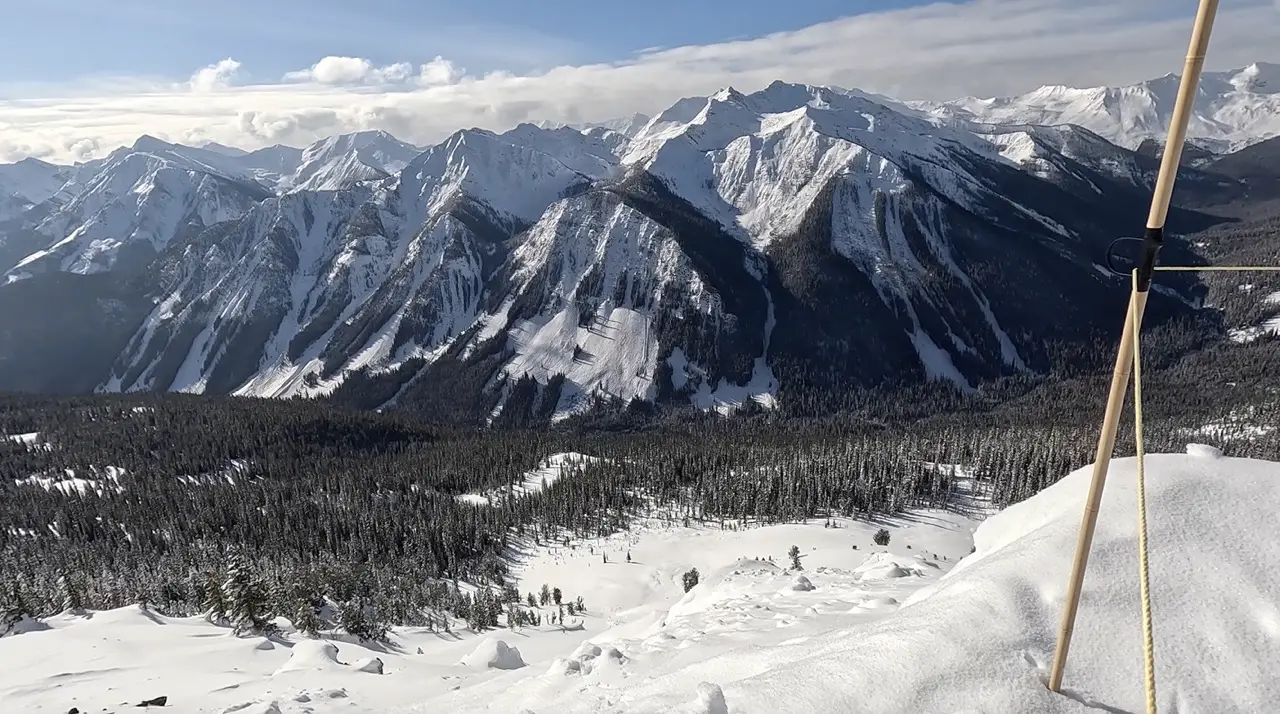 Extreme Terrain
There's a reason they host the Freeride World Tour here. If there was a word that's more extreme than extreme, I'd insert it here. Kicking Horse is absolutely teething with ball busting and stomach churning steeps. A few of the scariest runs I've skied in my life were at Kicking Horse Mountain Resort. Some of the spiciest chutes are Truth, Dare & Consequence off of Terminator 1,  CPR & Redemption Ridge, White Wall and the Ozone (where they host the Freeride World Tour).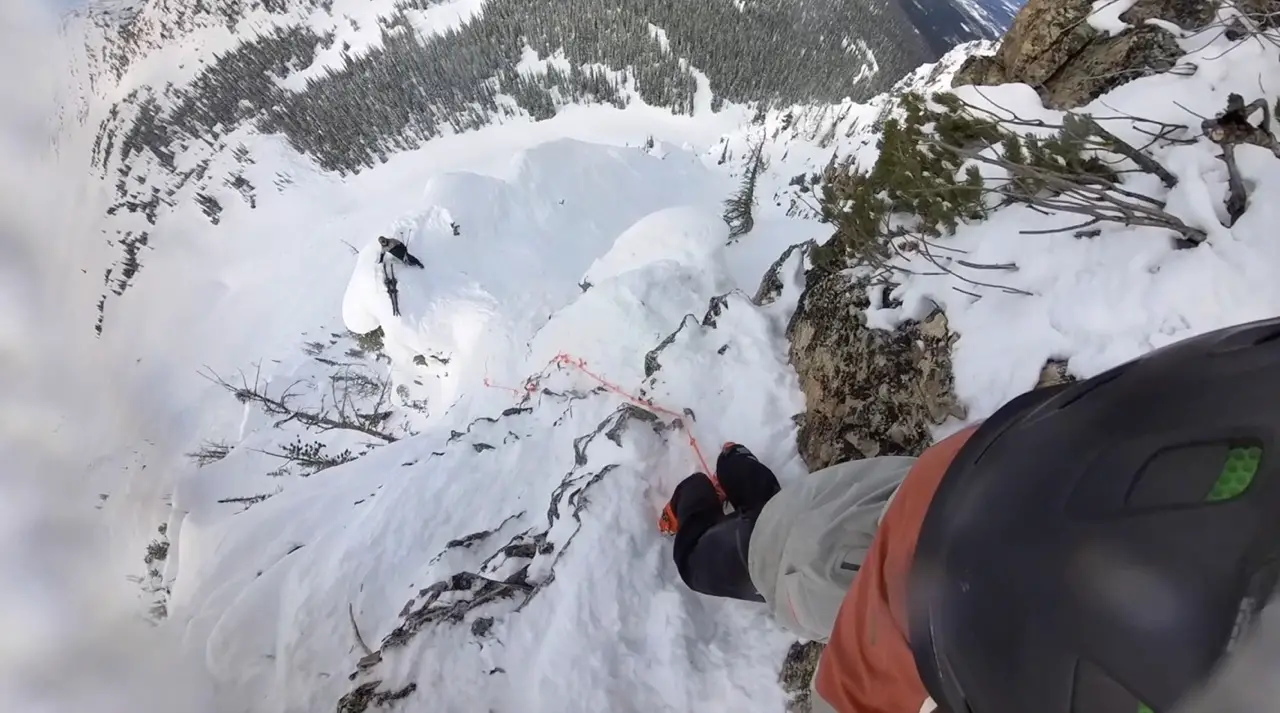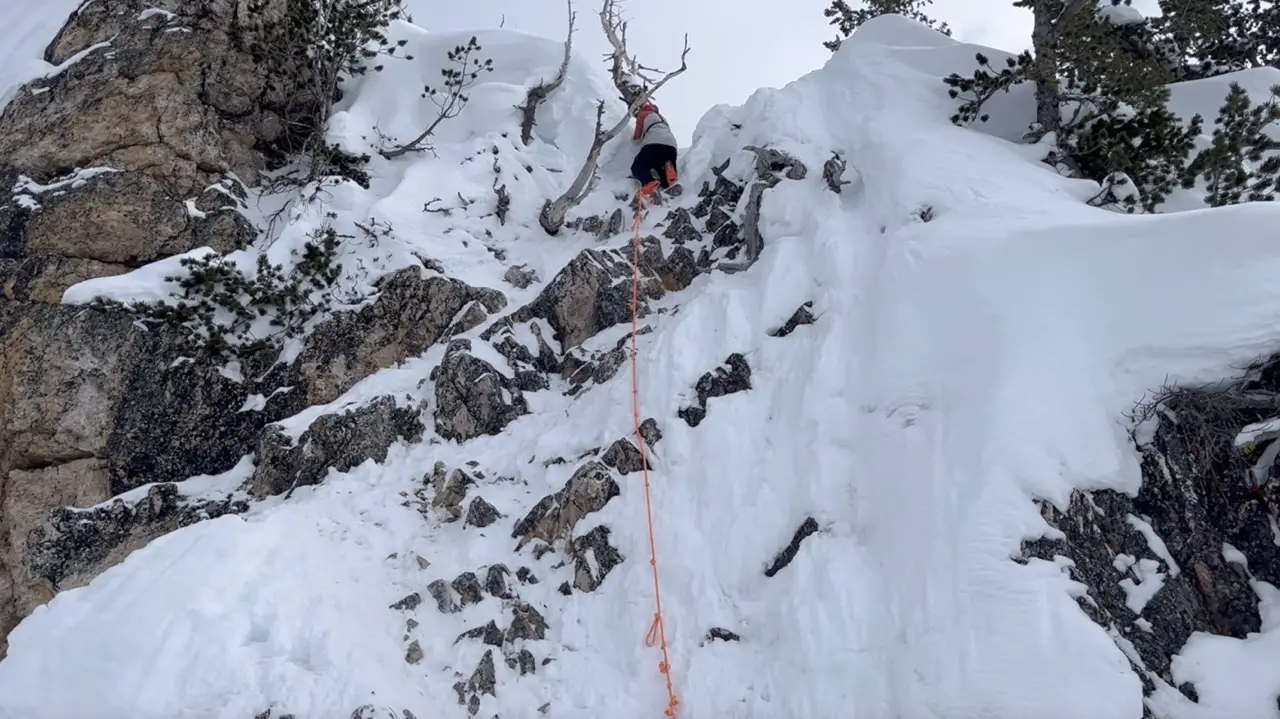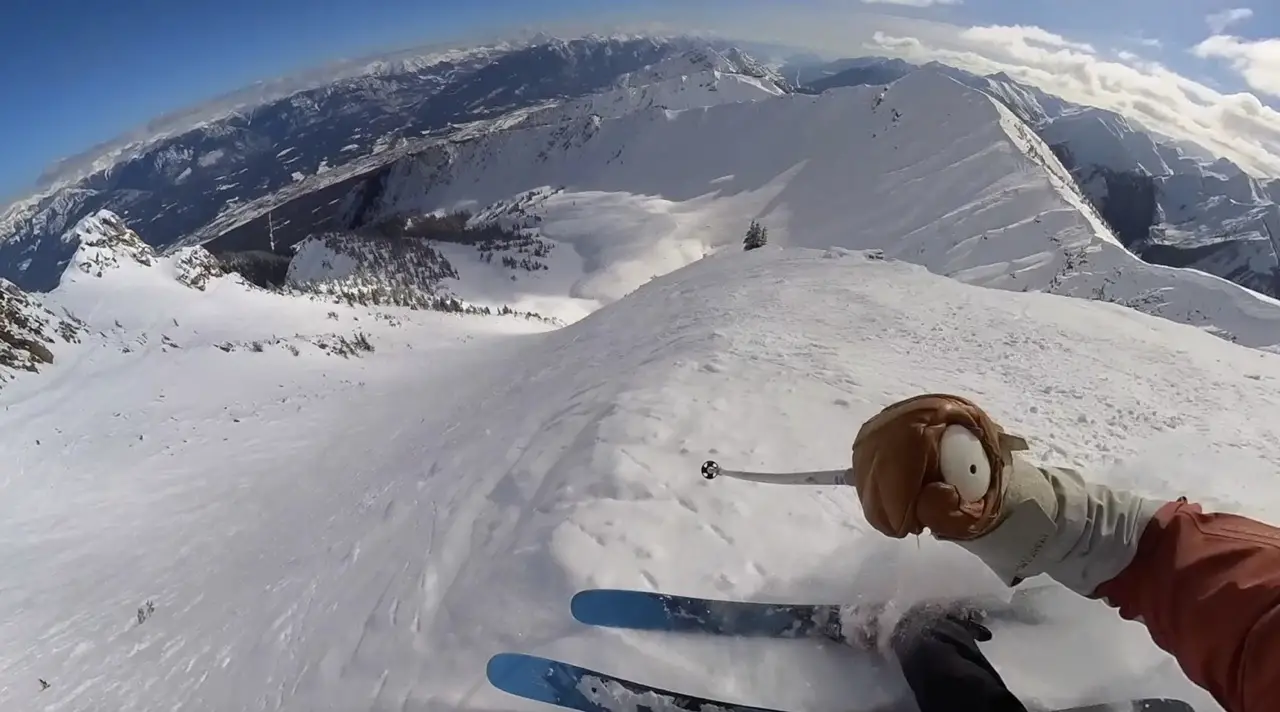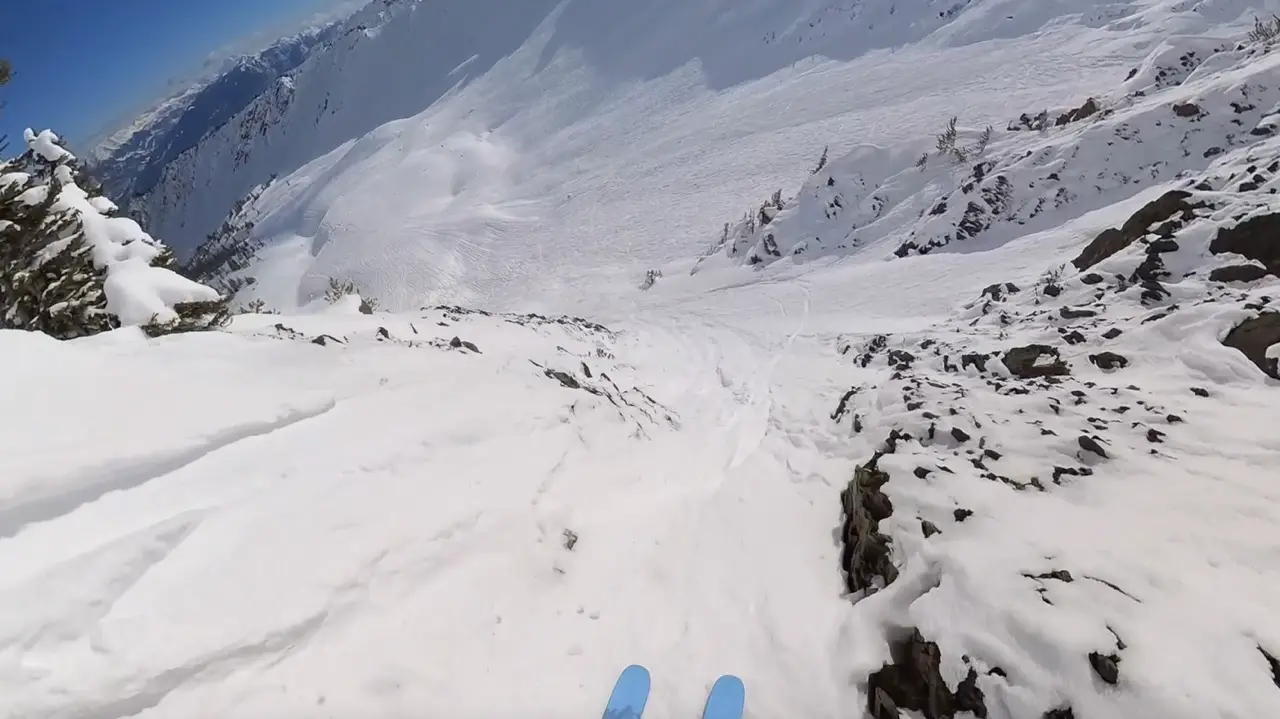 Tree Skiing
If trees are your jam, you'll find them here. Right out of the gondola there's some great alpine tree skiing off CPR ridge into Bowl over, and some awesome alpine tree skiing off the south ridge of Terminator 1.
My favourite zones for more traditional, glade skiing were off and below middle ridge, the trees beside the Pioneer chair on either side and the trees between 25 (Terminator) and 29 (Blowdown). 





Bowls
The entire resort at Kicking Horse is made up of alpine bowls, and you shouldn't leave without skiing them all. Each hike accessed zone (T1,T2, Ozone, Rudi's), funnels into an awesome bowl.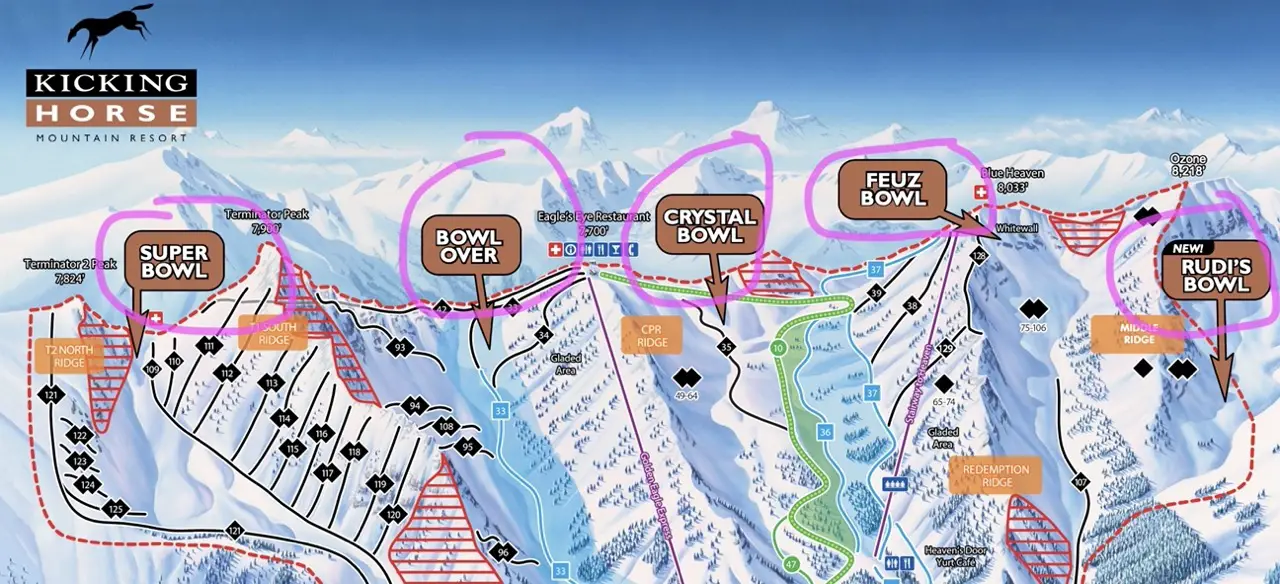 Hike Accessed Terrain
Kicking Horse Mountain resort is the bootpacking capital of Canada. If you want to have the best experience possible, get ready to hike. When I visited I hiked before every single run. By the end of my stay, my feet were blistered, quads blasted and a perma-smile was etched into my face. At the very least I would recommend hiking each of the areas one time.
Terminator 1
Terminator 1 is the shortest of the hikes and grants access to my favourite lines on the mountain, Truth, Dare and Consequence.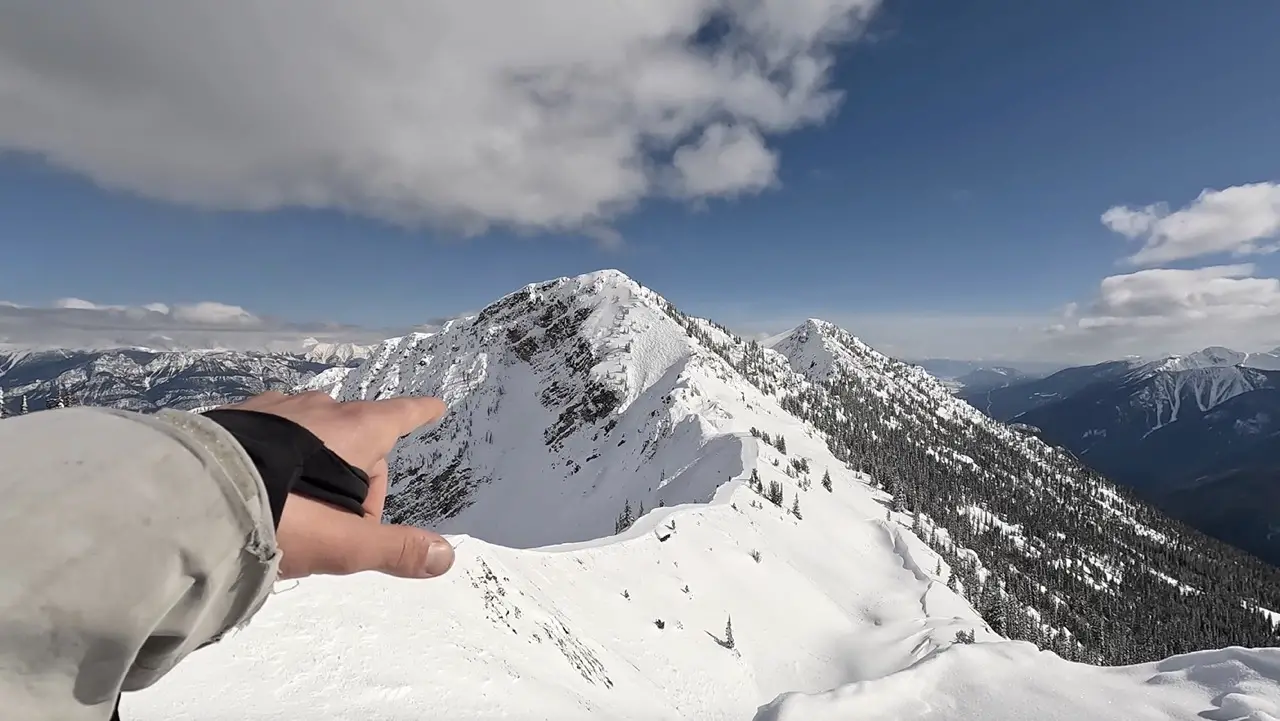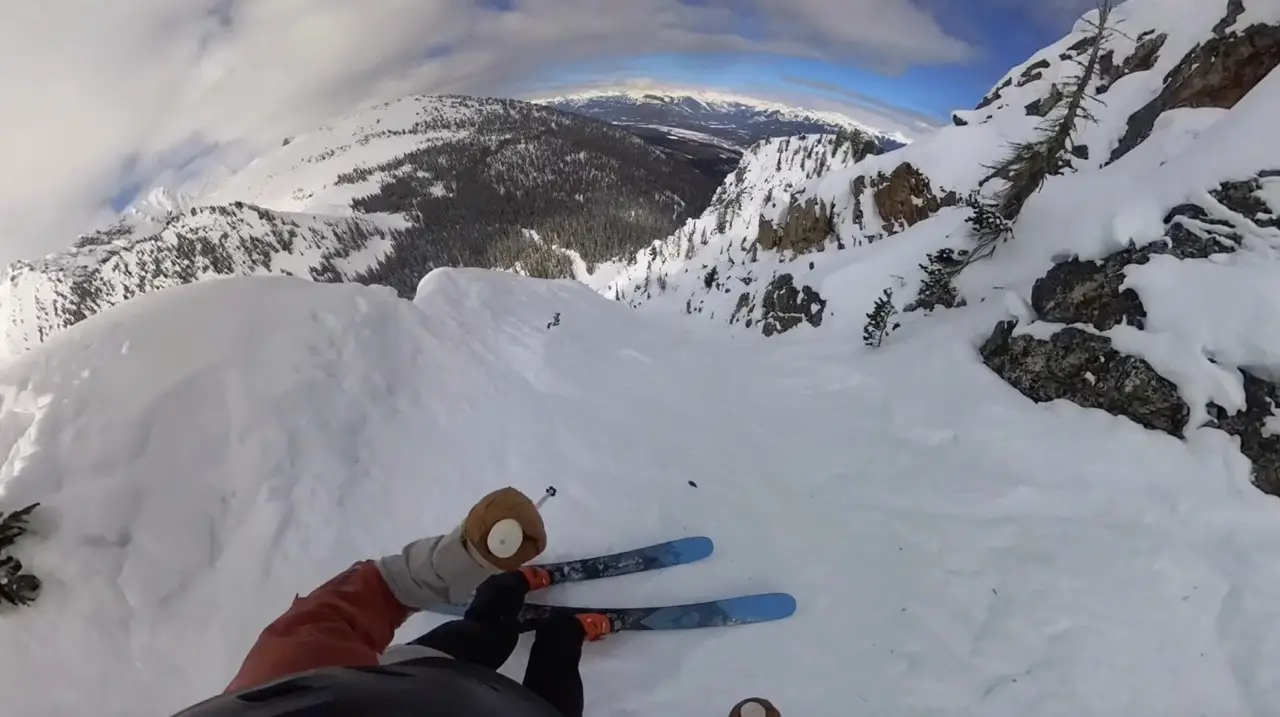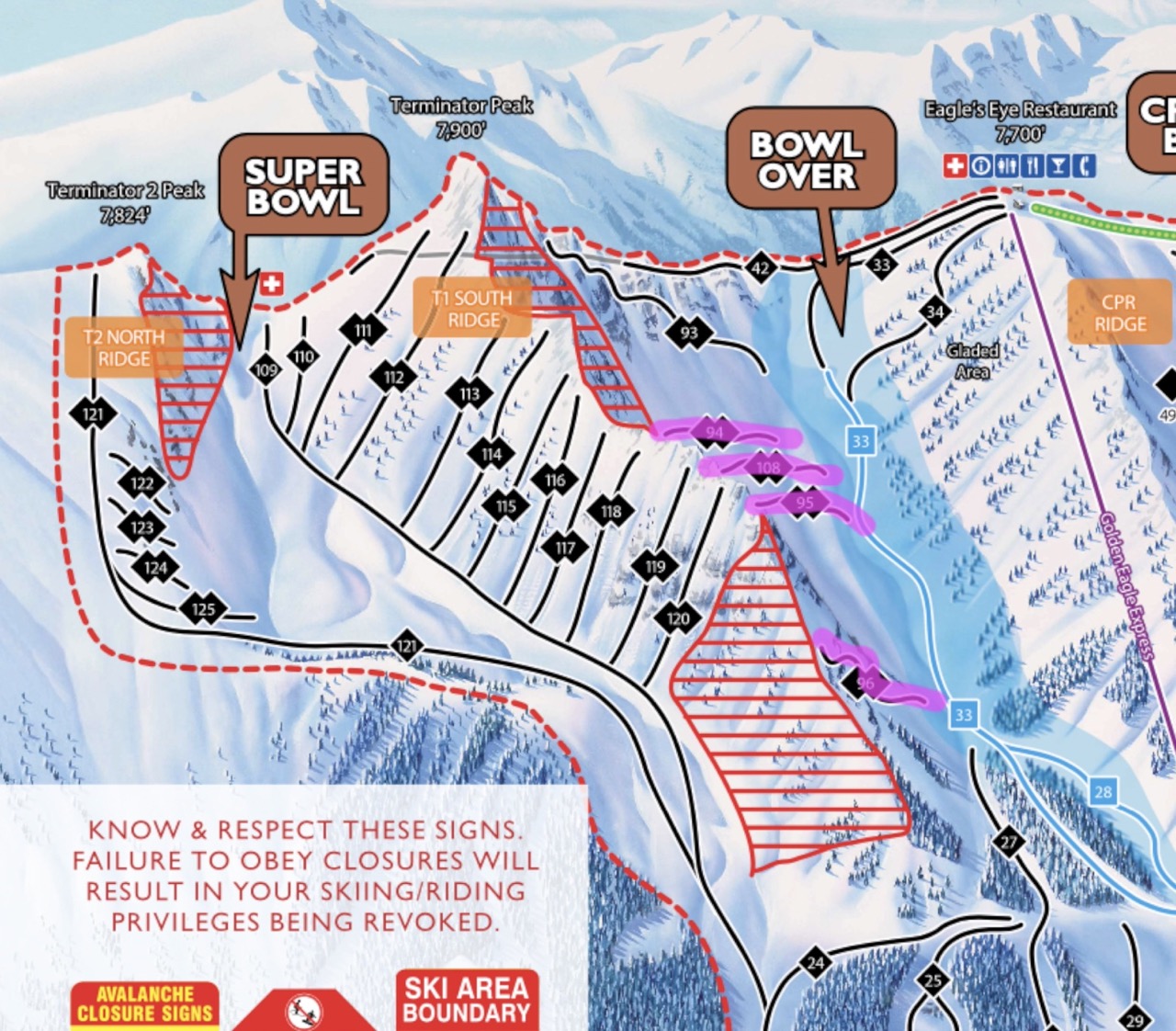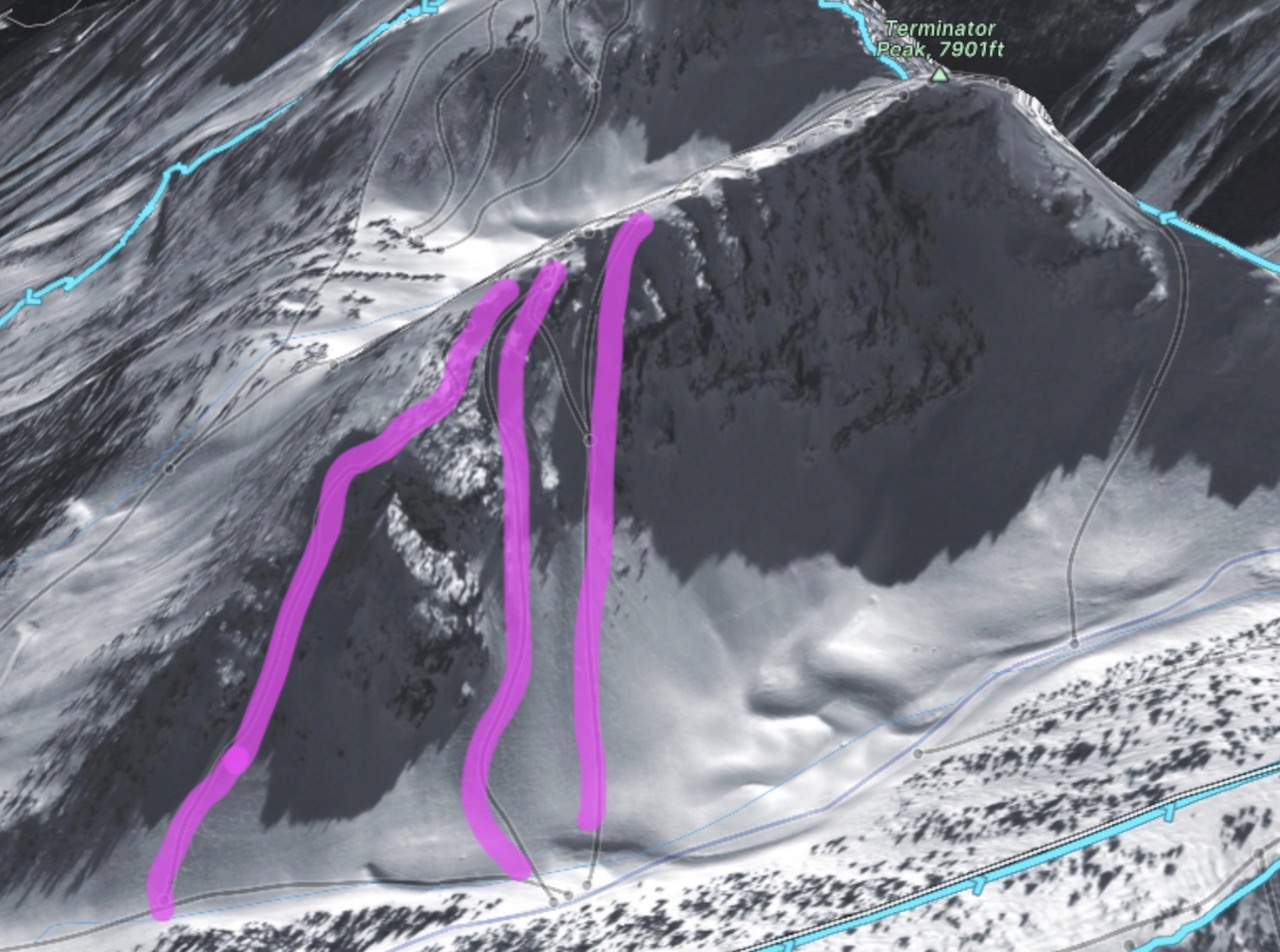 Ozone
Ozone is equally as epic and is a less steep but a longer bootpack. Ozone is where the Freeride World Tour is hosted every year and is a an absolute bucket list zone to ski down. Watch some FWT clips on YouTube before you visit so you can get an understanding for how big these athletes send it.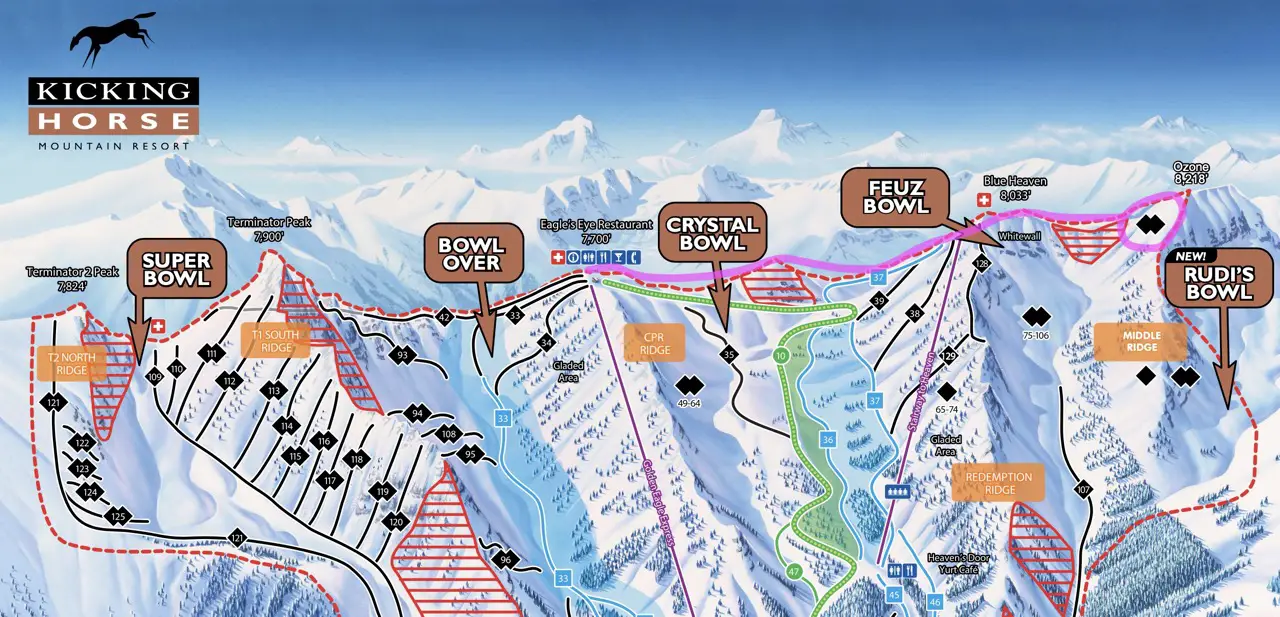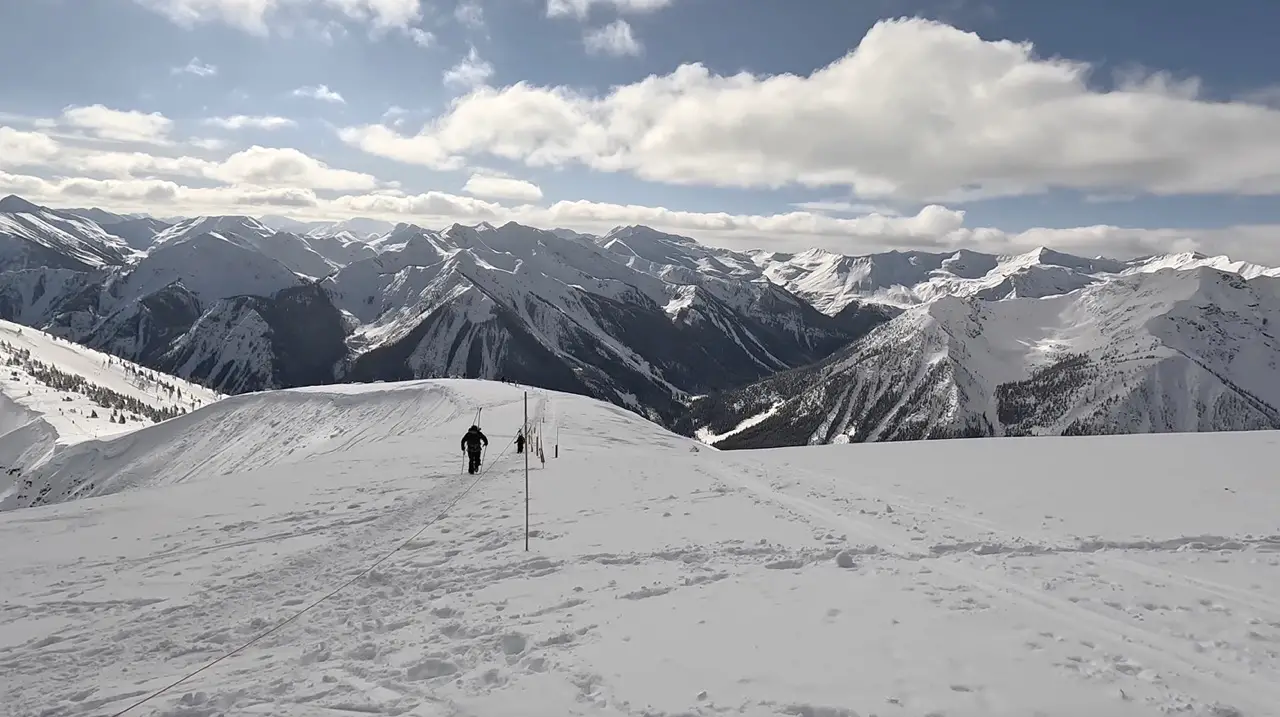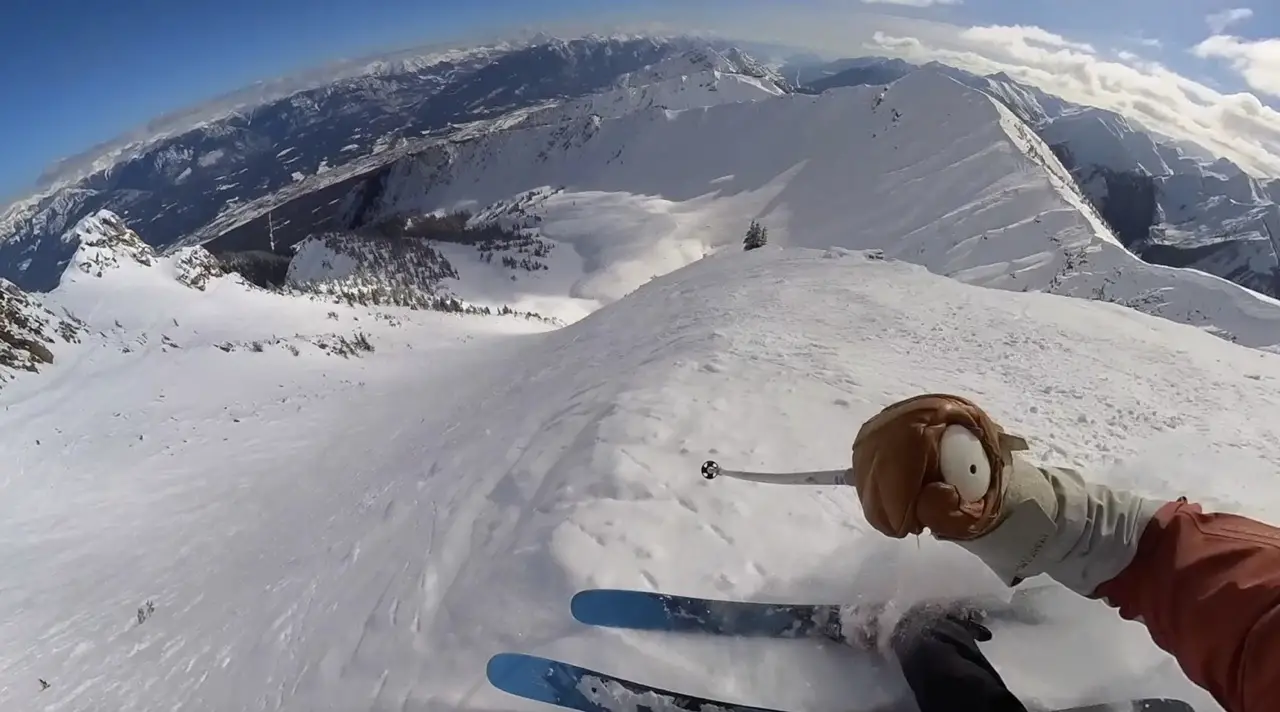 Terminator 2
Don't forget good ole' Terminator 2! The T2 bootpack is not for the faint of heart, I was a little spooked at points and couldn't believe this is a resort sanctioned hike. The runs down are underwhelming compared to T1 but the challenging hike up and views make it 100% worth it. You'll also find some pow stashed on T2 long after snow fall because people simply don't feel like walking that far.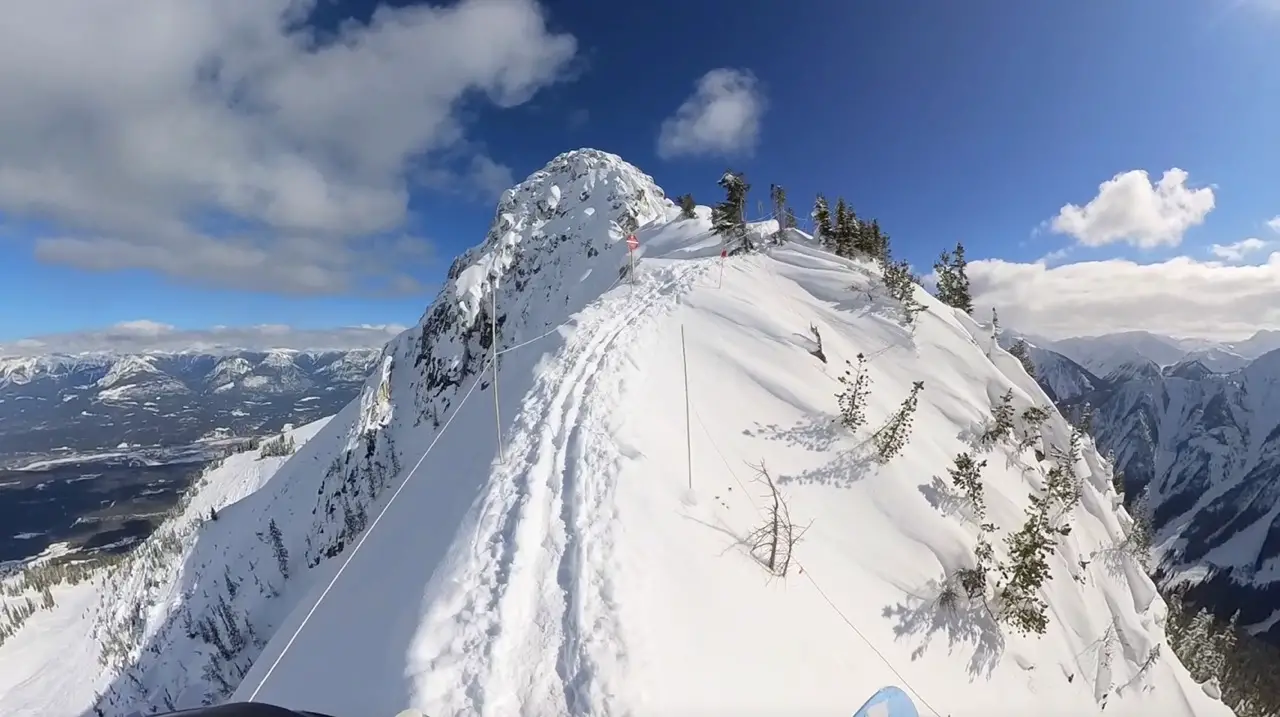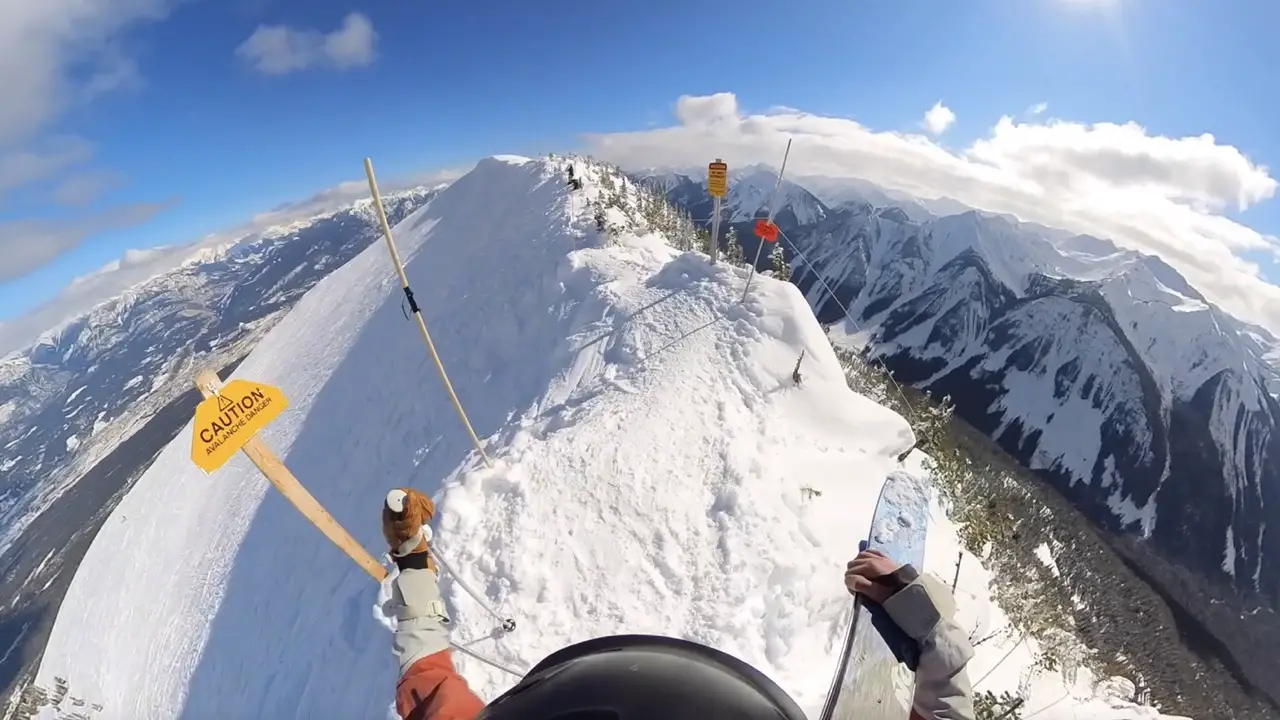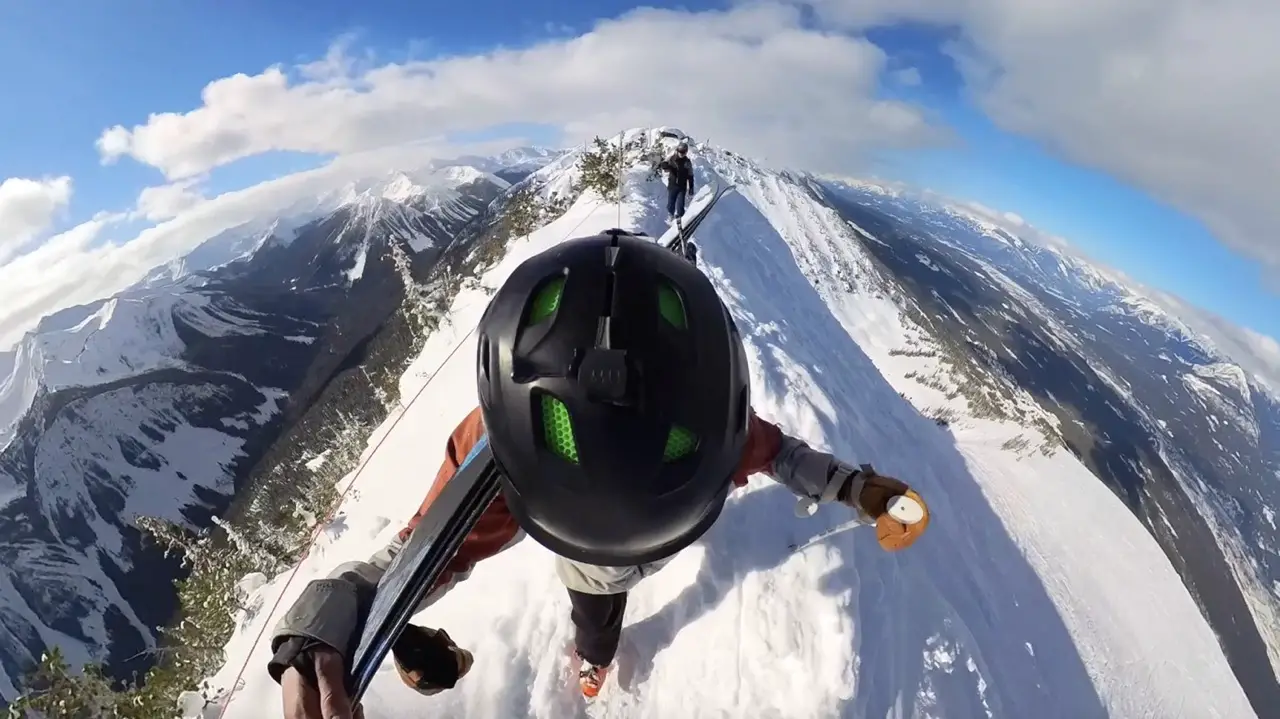 Middle Ridge
After a run down Ozone, if you're feeling energetic, you can pop your skis off and hike up Middle Ridge. This ridge is a newer zone off the resort and grants access to part of Rudi's Bowl. There are some super fun short and sweet lines down, and usually some powder to be found here.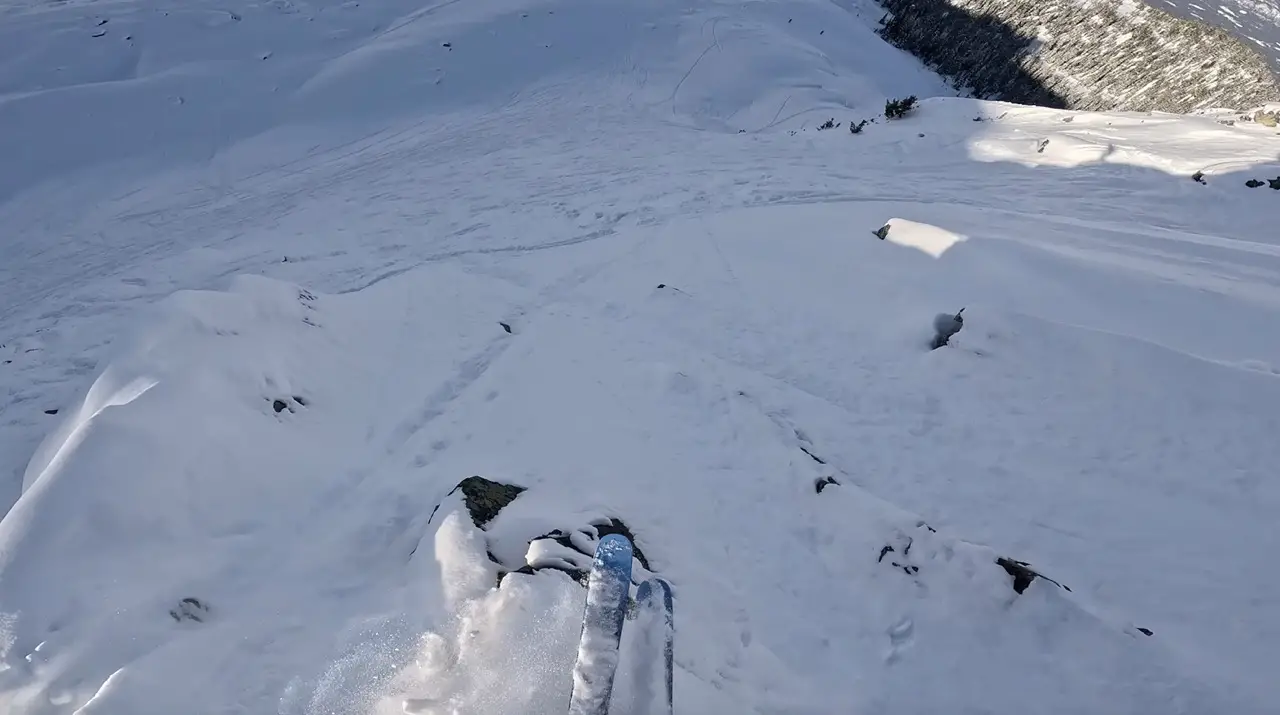 Terrain Parks
I'm not really sure if they have a terrain park, but I wouldn't really care. The inbounds terrain here is so epic and there are so many natural features, chutes and drops to explore. This mountain is all about free skiing! 
Lift Lines
Golden BC, isn't the easiest to access so it keeps things fairly quiet. I had zero lines during my visit. Locals said gondola lines can be gigantic on powder days but mellow out fast because even just one top to bottom powder lap is exhausting and people drop like flies. 
Backcountry Access
The resort accessed backcountry is fabulous. You can pop off the back of Ozone with your avi gear, or head beyond T2. I didn't do much backcountry skiing here, but I could see tracks on a number of the surrounding mountains. I'll do some intel and do some backcountry skiing here in the future.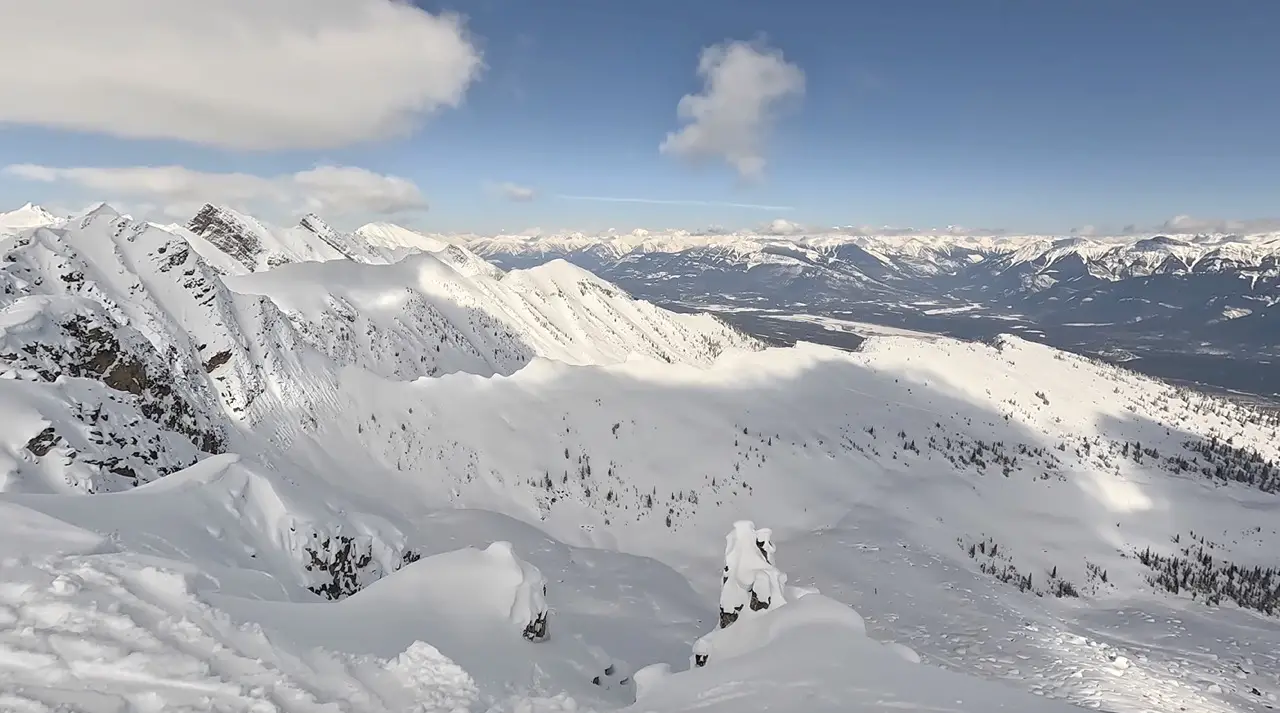 Family
Every run ends up in the same place so in my opinion this is a solid family hill, especially for families who are really putting their foot on the gas and experimenting with challenging terrain. For younger kiddos, you might honestly have more fun elsewhere. Skiing down from the Gondola might not be scary for the kids, but for the parents watching, it could feel like a nightmare. There are definitely a lot of steeps and hazards. 
Views
The views of the Purcell's is simply spectacular. The second you step off the gondola you are going to feel like you've been placed in the Swiss Alps, it's epic. I didn't think a mountain could give Whistler/Garibaldi a run for it's money but KHMR really does. Make sure to get a beer at the eagle eye restaurant to refuel, these are probably some of the best restaurant views in the world.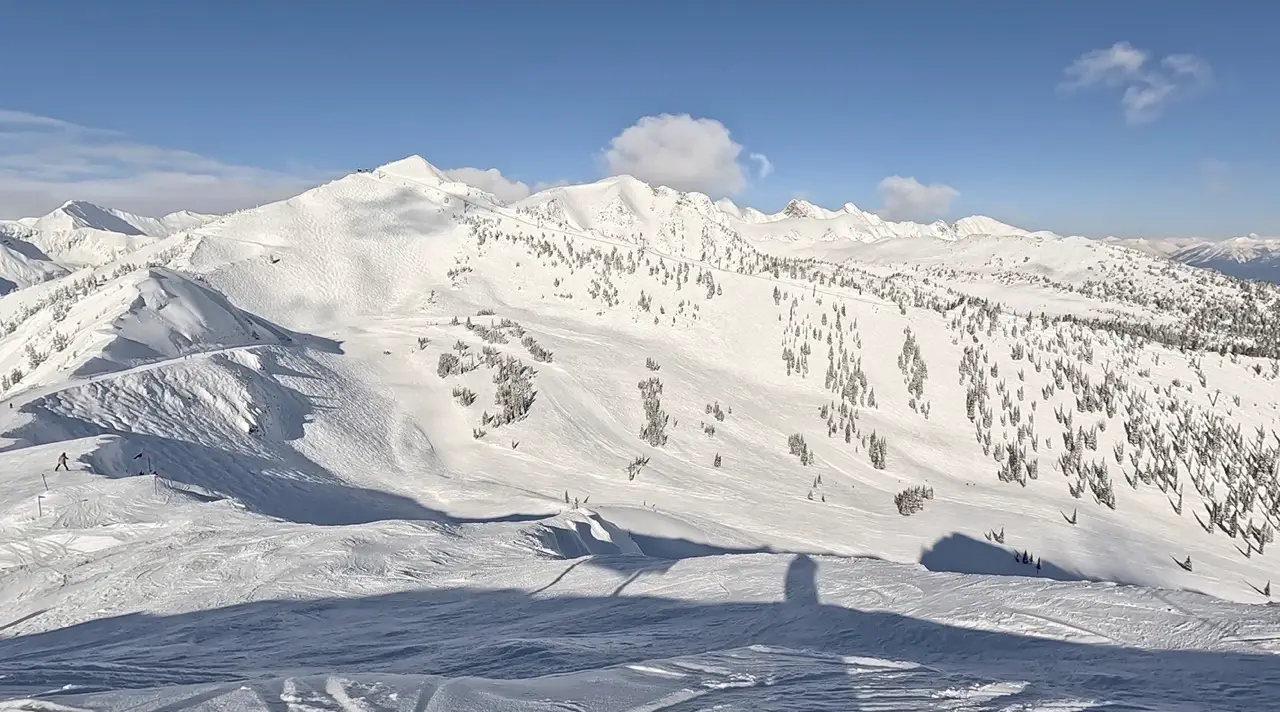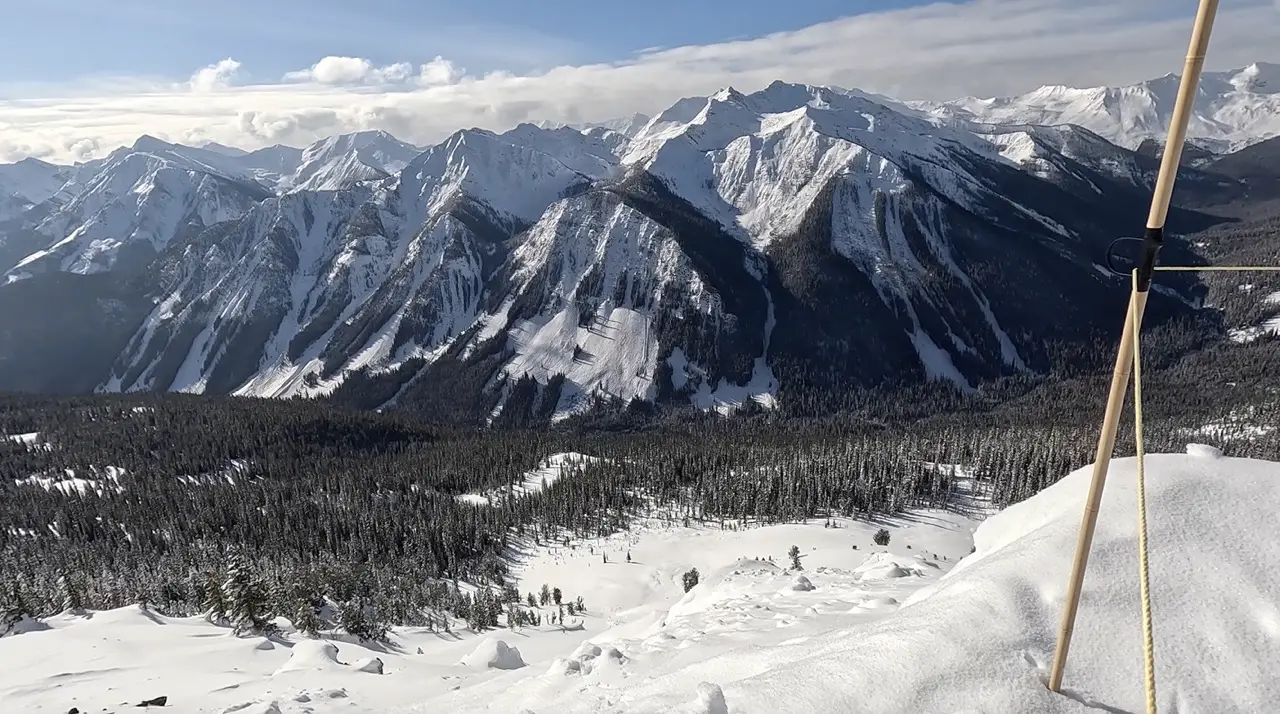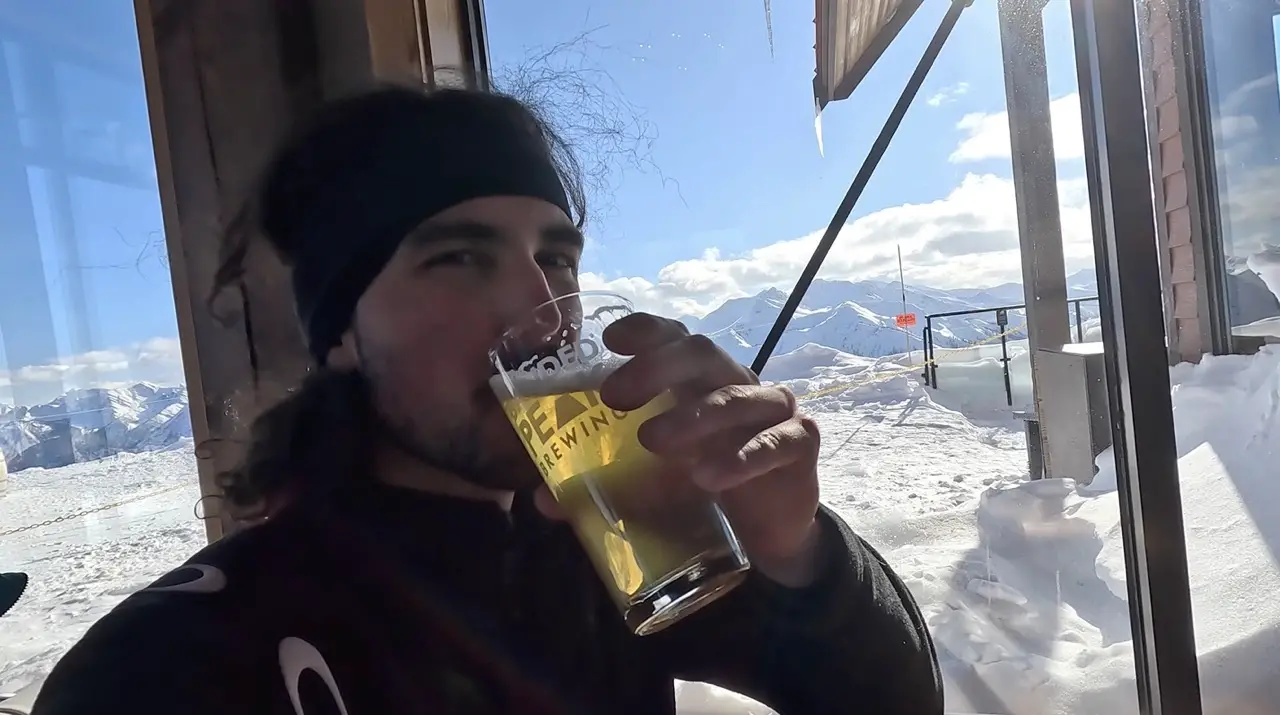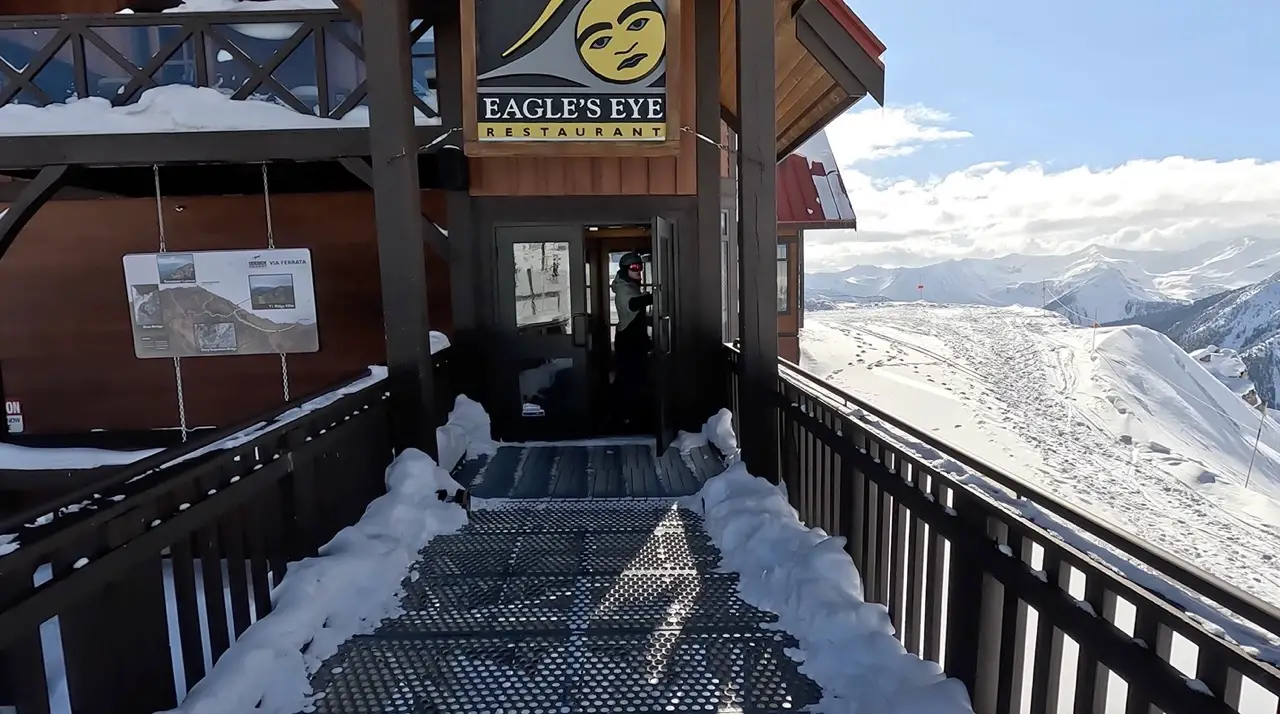 Ticket Prices & Passes
A full day at KHMR is going to run you $170CAD, but, if you've got an Epic pass you'll get 7 days of free skiing. 
My Honest Opinion About Kicking Horse
Kicking Horse is absolutely unbelievable. It really doesn't compare to any other hill I've skied. I'd need a few years to explore each and every chute and powder pocket here. Without a doubt, it's the most challenging resort in Canada. It's an extreme skiers dream and will make every other mountain you ski a little less daunting. Some people (with poor cardio) might complain about all the hiking required to hit the fun stuff, but to me,  I think that's what makes it so special. Kicking Horse Mountain Resort is the most "WOW" resort on the powder highway and maybe in all of Canada. Pictures can't describe how special this place is, you have to experience it yourself.
Let me know if you have any Q's in the comments.
Stay Spicy!