Hey You. Are you looking for Canada's driest and deepest tree skiing??? 
Well, say hello to my little friend… Whitewater Ski Resort. This place is heaven on earth. It's situated in the Selkirk mountains, a 25 minute drive outside of Nelson, BC. It's old school and hasn't been affected by the ski industry monopolies (you know whom I'm referring too). There's no cell service, wifi or snow making, but this place is loaded with good people, great vibes and is constantly getting nuked with snow.
If you would prefer to watch the video version of this guide CLICK HERE. 
Skiable Acerage/Skiable Vertical
The vertical drop is 623 meters (2,044 feet) and provides access to 1,307 acres of pristine shredding sanctuary. 
Total Lifts
There are three lifts at Whitewater with a new lift, the Raven Quad chair being constructed for the 2023/24 ski season. The Silver King is the smallest lift and provides access to some super fun beginner and intermediate terrain. The Silver King is a classic and was previously Whistler Mountains Olive lift way back when. The Summit chair accesses the south ridge of Ymir bowl and the Glory Ridge chair climbs 623m up the backside of the mountain and was my favourite zone on the entire resort.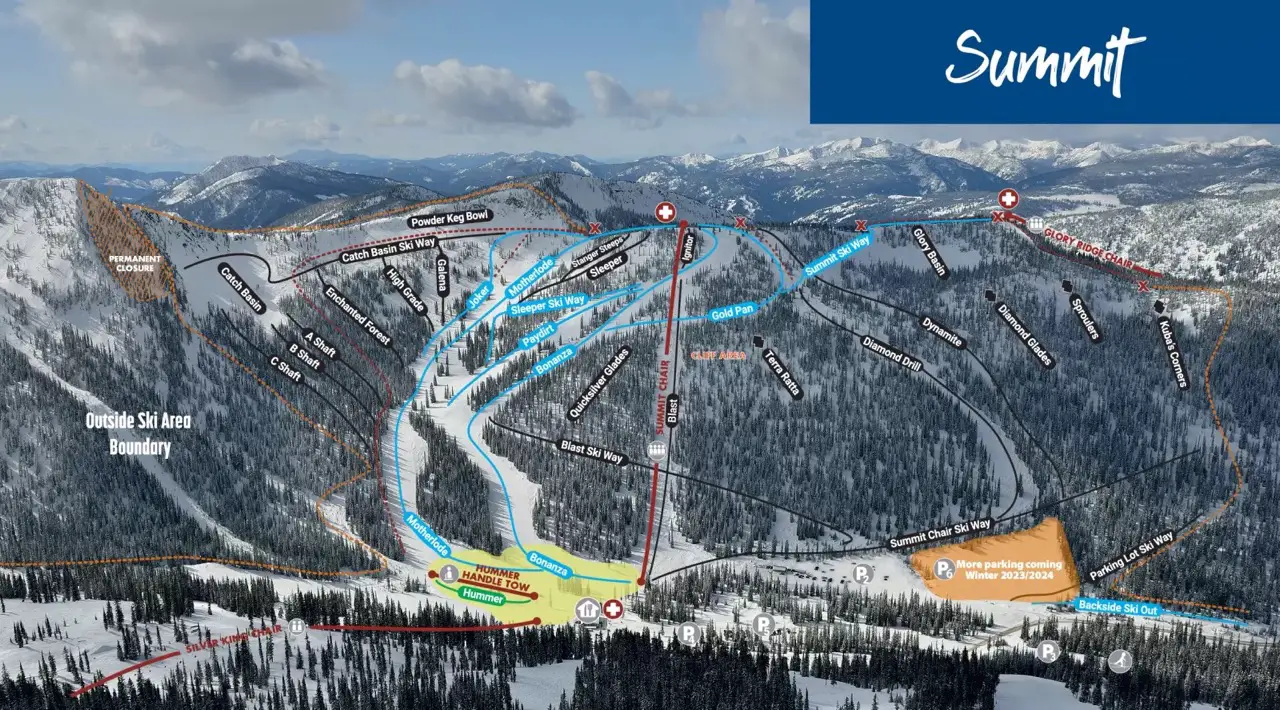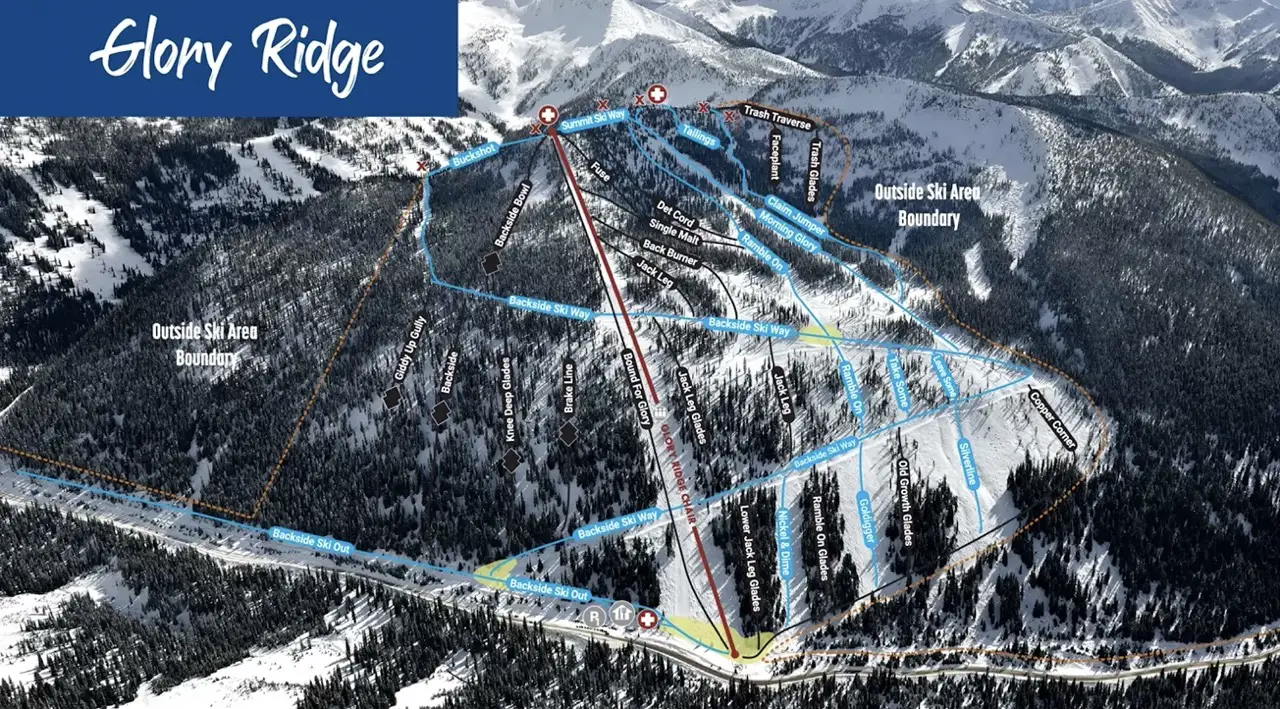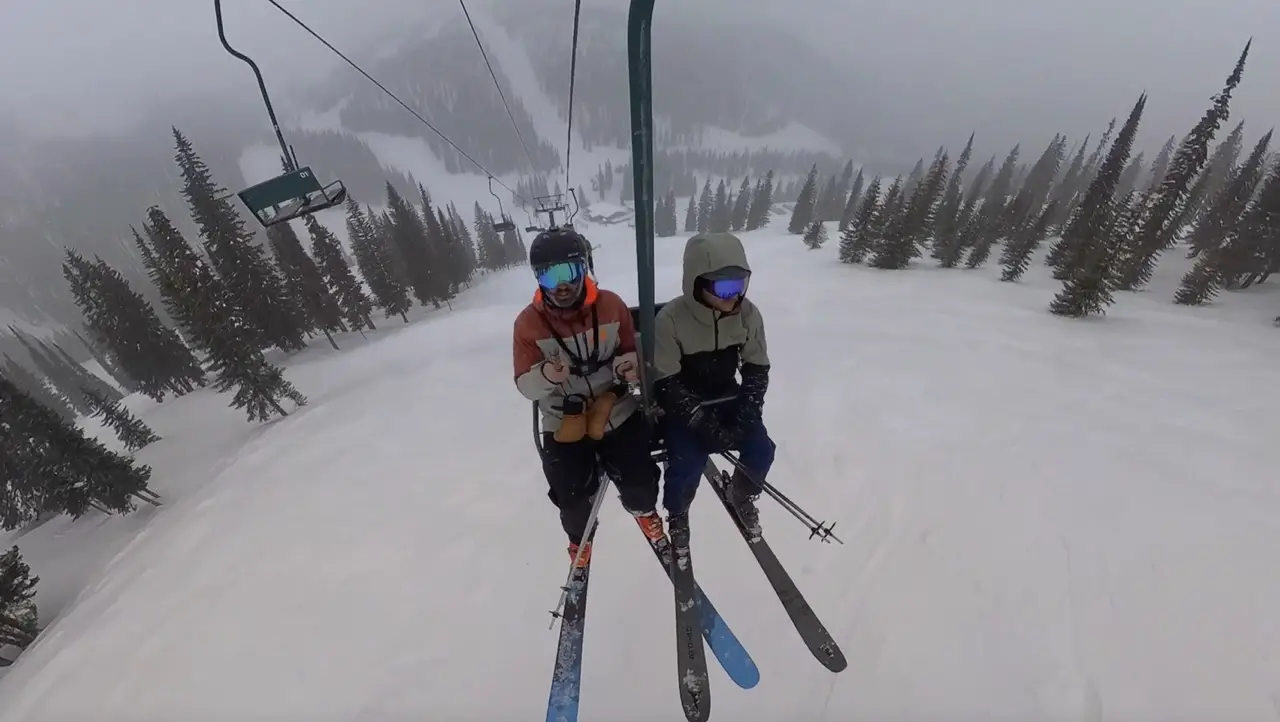 Location & Accessibility
Whitewater Ski Resort is located 22km south of the city of Nelson. There isn't any on resort accommodation, but don't worry, the city of Nelson is filled with character and a fun spot to stay. The nearest major airport is in Castelgar, 45km away, but beware, some locals call this landing strip 'Cancelgar' thanks to the wild weather that can pummel the tarmac.
BC's highways can get pretty gnarly in winter. In my opinion, the gnarlier the better, that means the powder is falling! However, you're going to want to travel in a vehicle that is reliable and equipped with top of the line winter tires and safety gear. If you don't own a vehicle or are visiting from out of town FarOut Wilderness offers some of the best 4×4 vehicle rentals in BC that are equipped to drive absolutely anywhere. They've got winter tires, chains, GPS communicators and ski/board racks. Check out their website and use code RISE5 to get 5% off your 4×4 vehicle booking.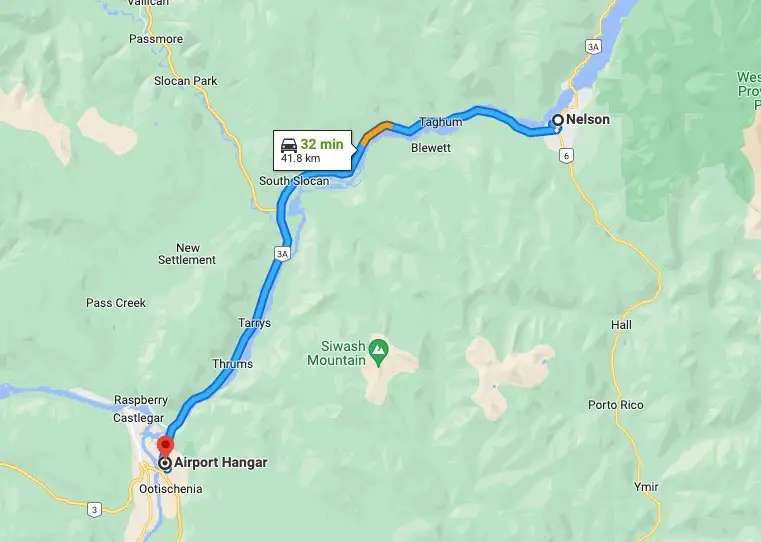 Beginner Terrain
This is a super approachable mountain for beginners and families. The Silver King & soon to be constructed Raven Quad chair is the perfect spot to improve your skiing ability and even begin the transition turning through intermediate trees.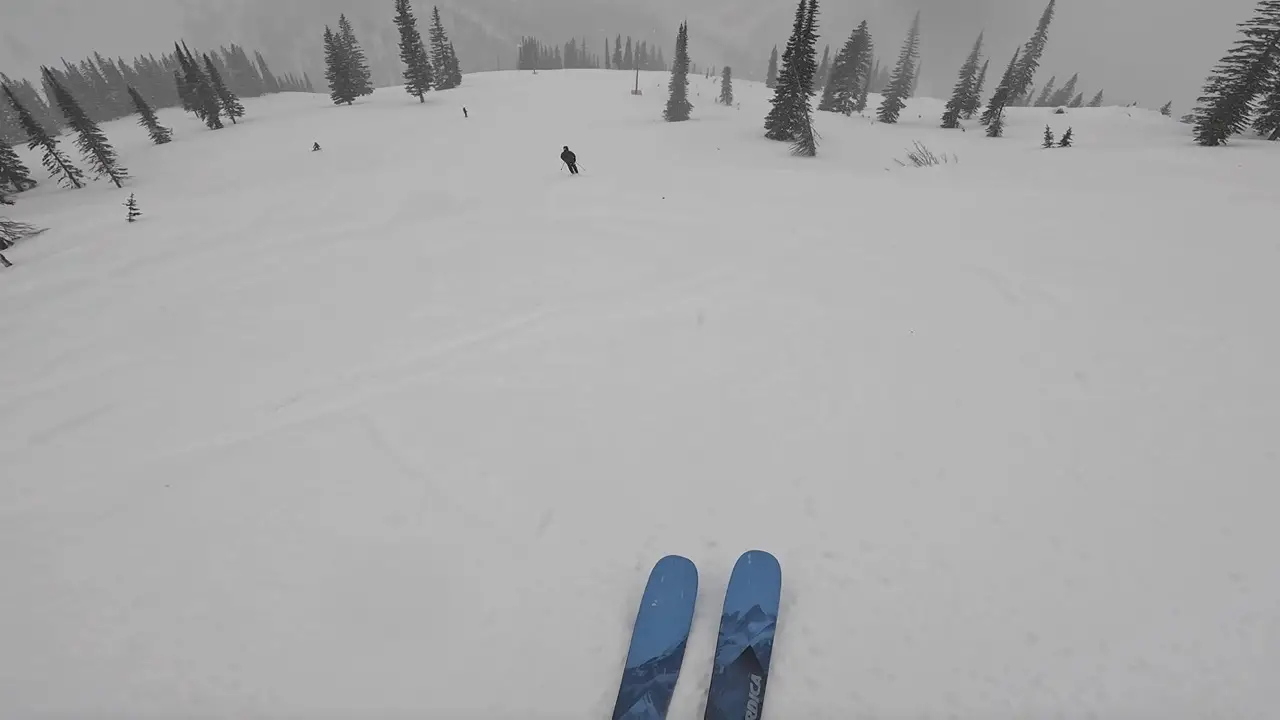 Intermediate & Carving Runs
There's some great carving to be had on Motherlode and Bonanza off the Summit Chair, I only dabbled on a few groomed runs on ski outs because I was completely encapsulated by the endless fun to be had exploring the shrubberies.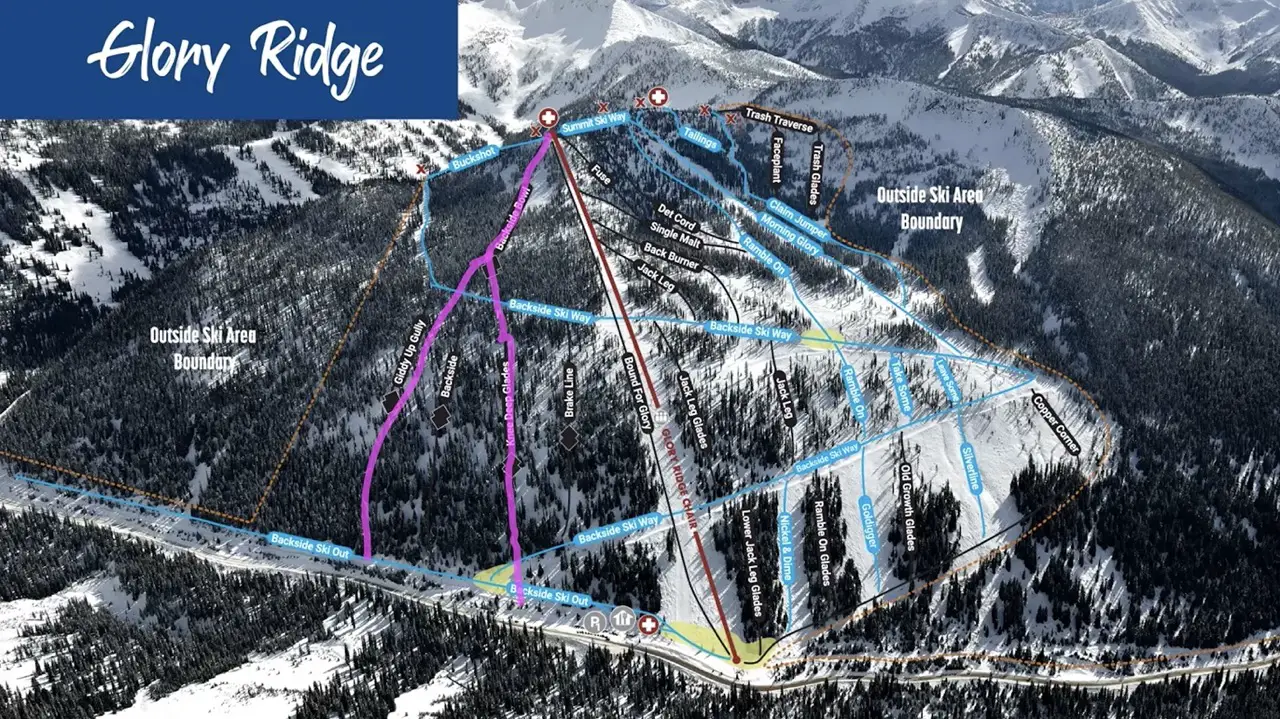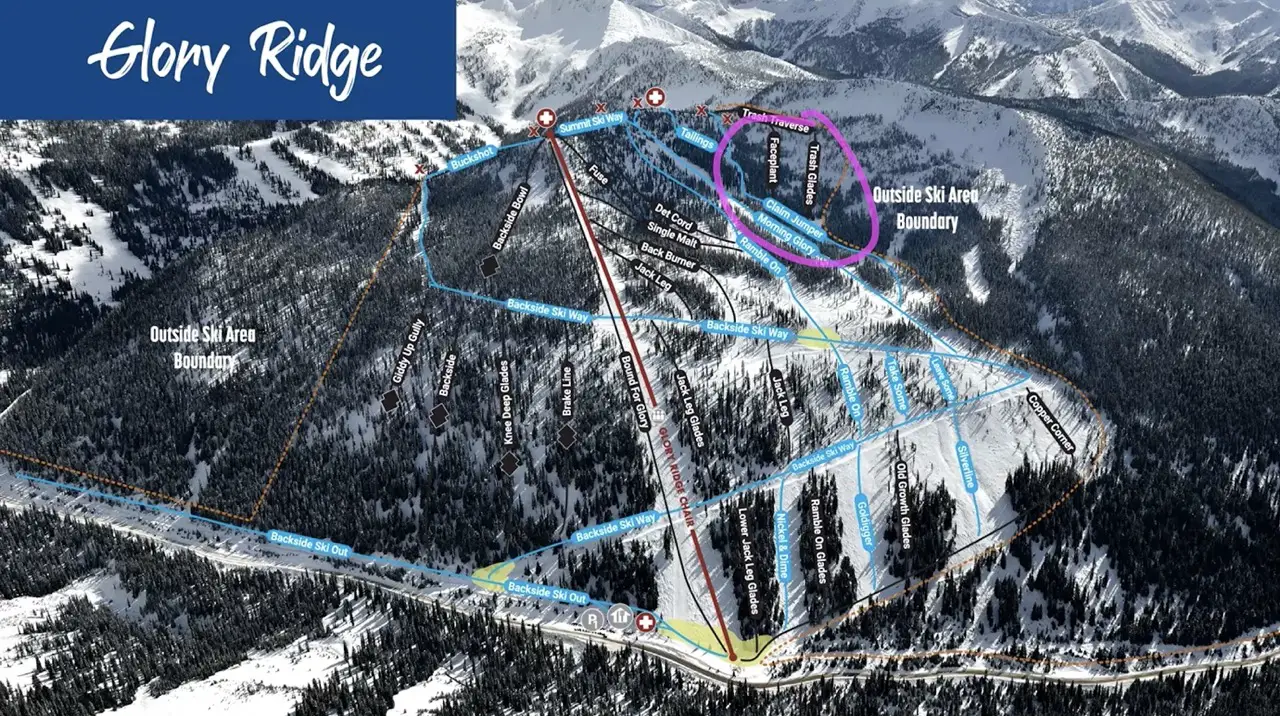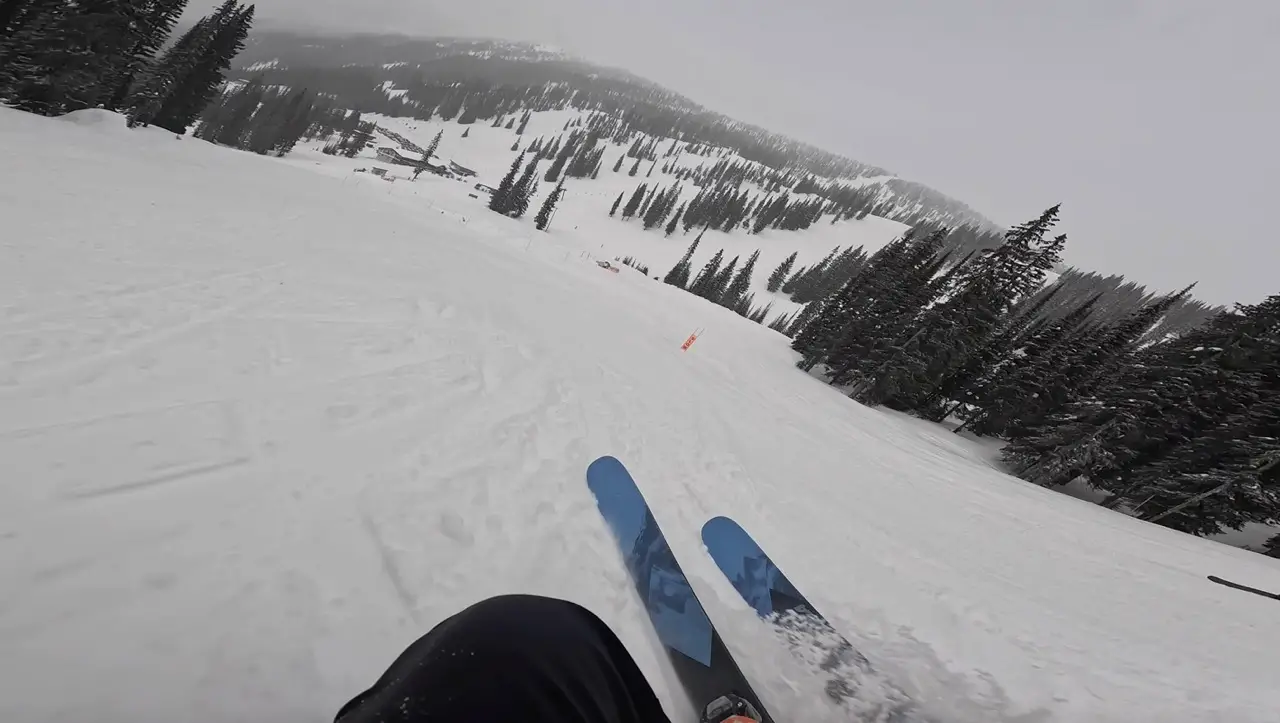 Advanced/Expert Terrain
Eighty percent of Whitewater's trails are advanced/expert, a large portion trees. The double blacks here feel a little more like single blacks, but I could ride them for days. They are teething with natural features, pillows and drops.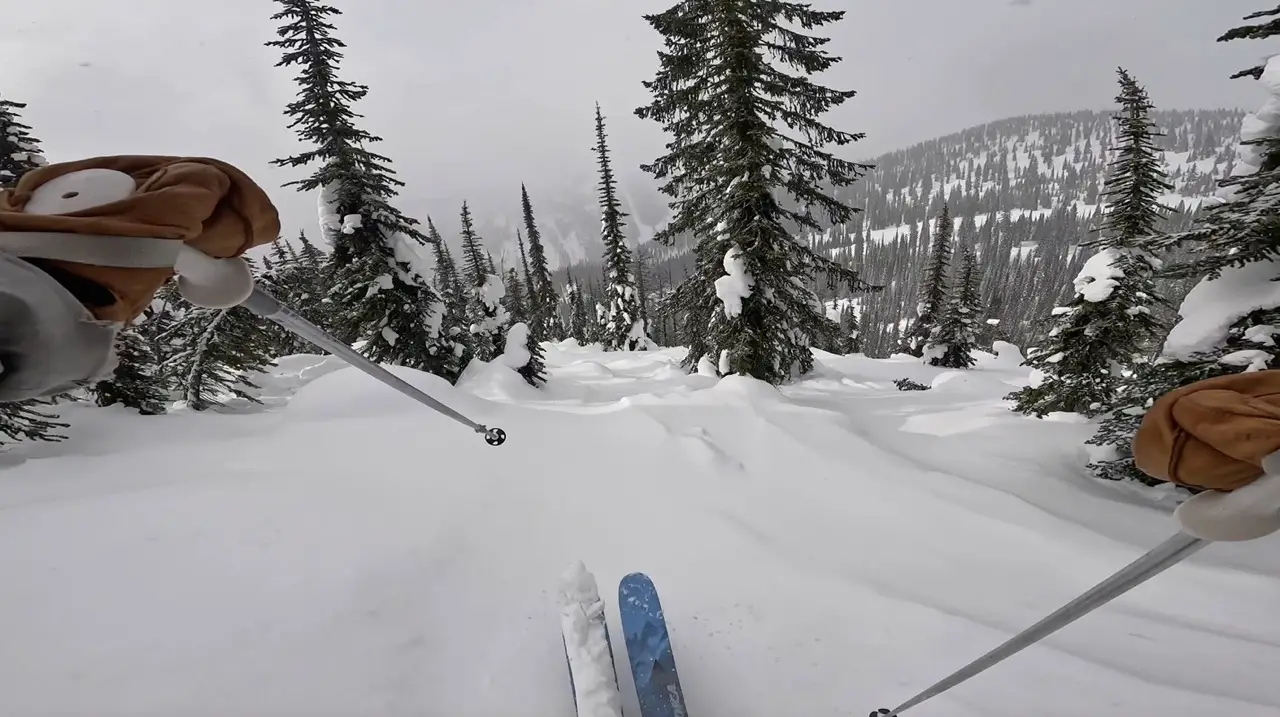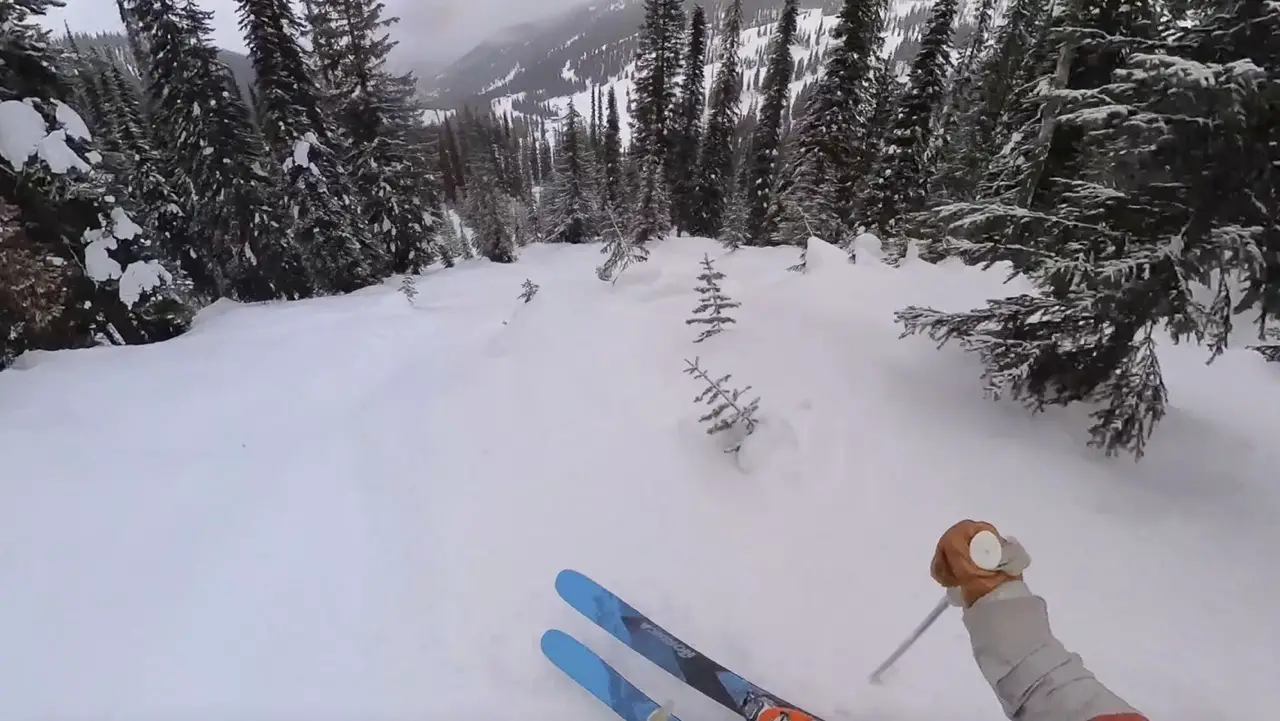 Extreme Terrain
Whitewater has world class tree skiing, but there isn't much that will get an experienced skiers knees shaking within the resort. However, if you strap on your beacon and go for a hike, you'll come face to face with insanely extreme zones like Ymir Mountain and the Trash Chutes.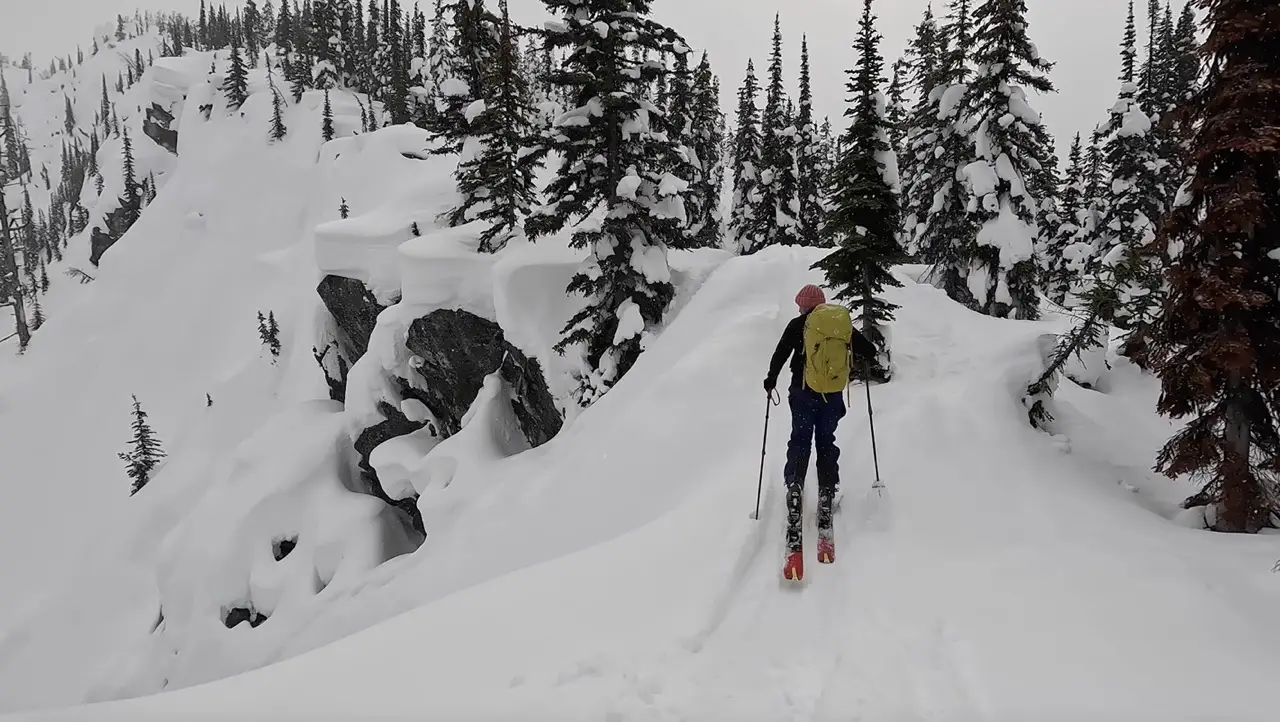 Tree Skiing
The tree skiing here is so ridiculously good. The spacing is perfect and although it's been kept natural, it feels like it's been selectively logged. You can rip through trees and smash through pillows with perfect flow and speed and not have to worry about getting cliffed out. I spent most of my day adventuring through the Glory Ridge trees making the 5cm of snowfall we had feel like 25. I also found some deeper powder in the Trash and Knee Deep glades even though it was a few days after the last major dump.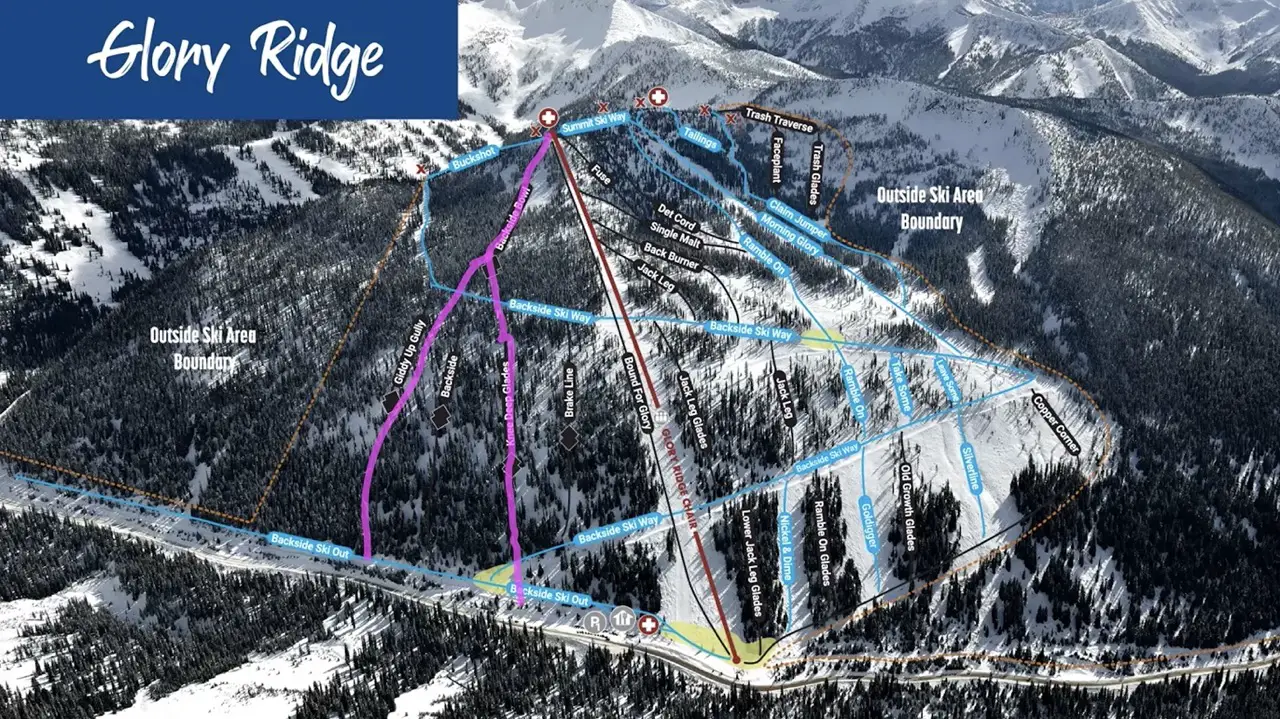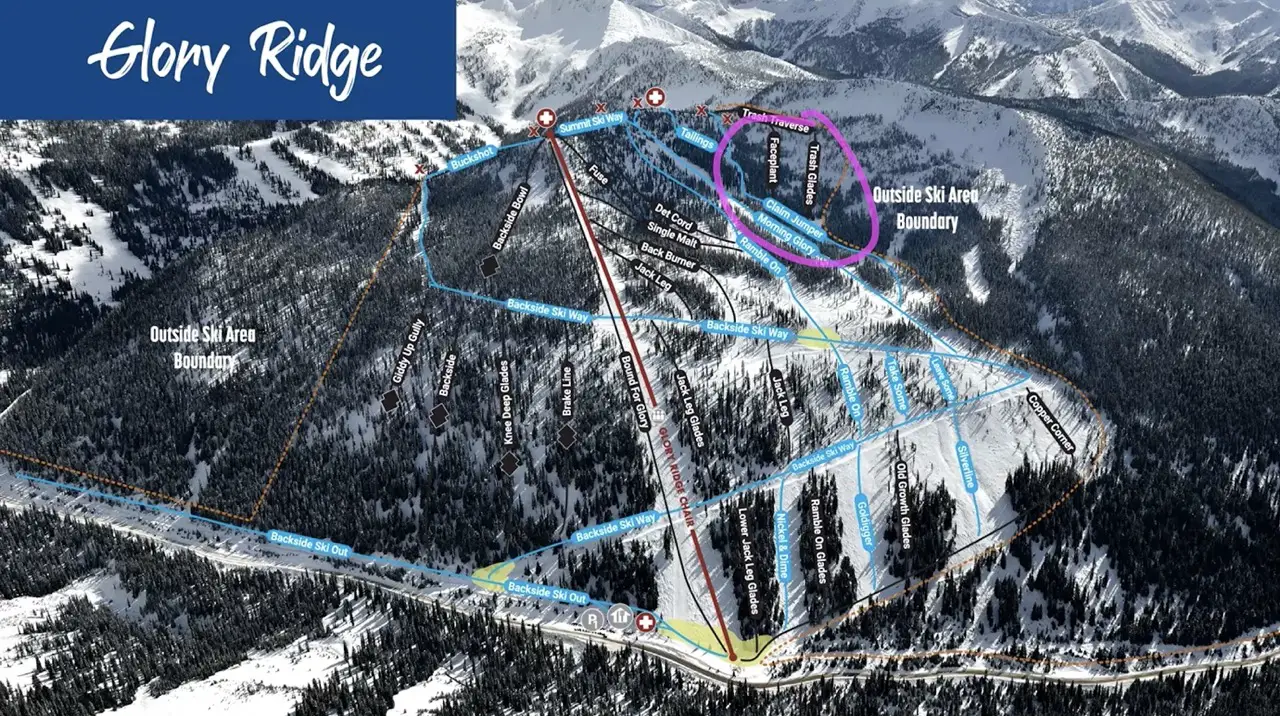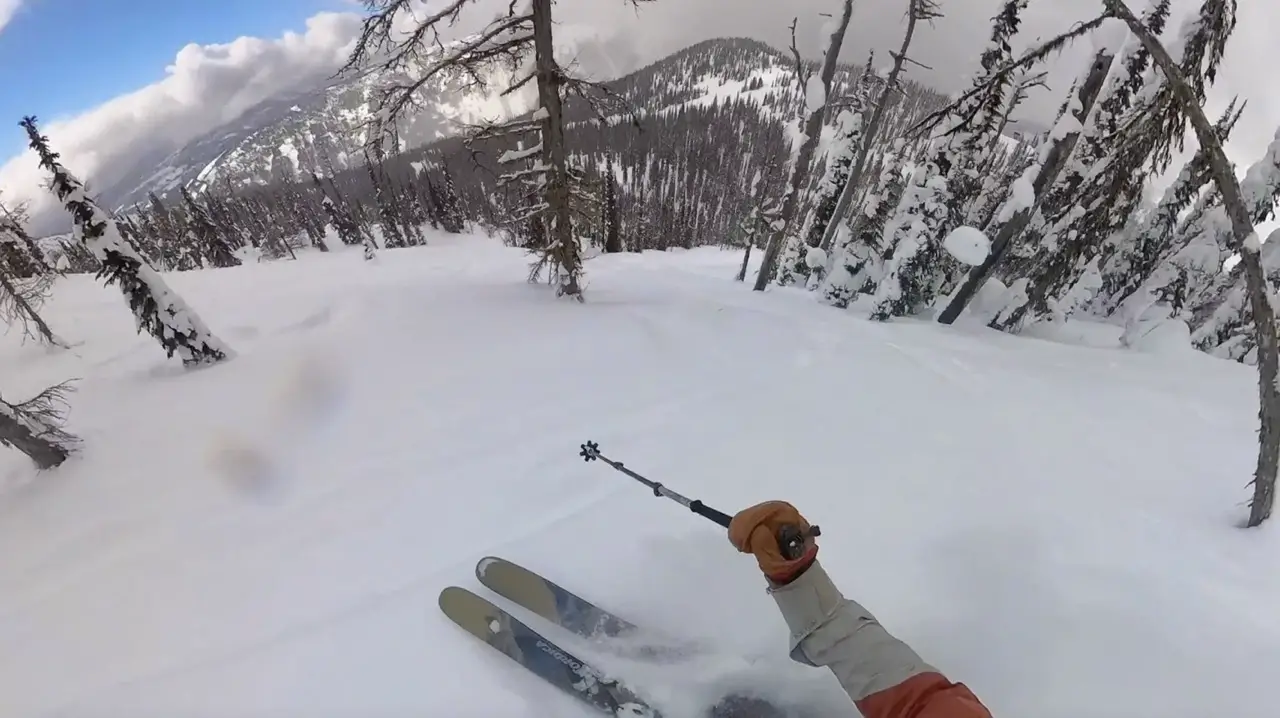 Bowls
You can bootpack up to the Powder Keg Bowl or Catch Basin, but there aren't really any massive alpine bowls inbounds. I really enjoyed skiing Galena and High grade and popping off the many pillows that are scattered at the base of the powder keg bowl.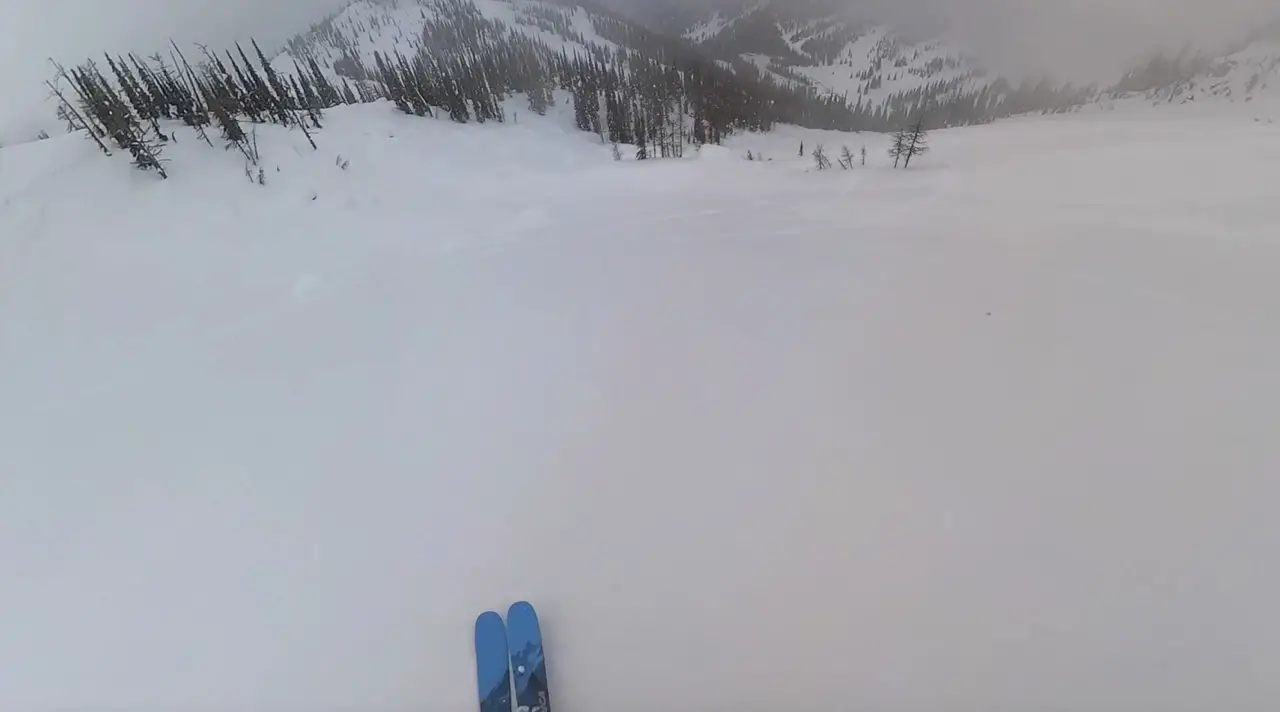 Terrain Parks
You won't find a terrain park at Whitewater, but the bottomless white stuff and natural features will keep you pretty darn pre-occupied, and if not, there's lots of room to build a booter without even paying for a lift ticket. 
Lift Lines
What's a lift line? Seriously though, this place is ski on ski off. The only caveat are days when there is excessive wind and they can't open the Summit Chair.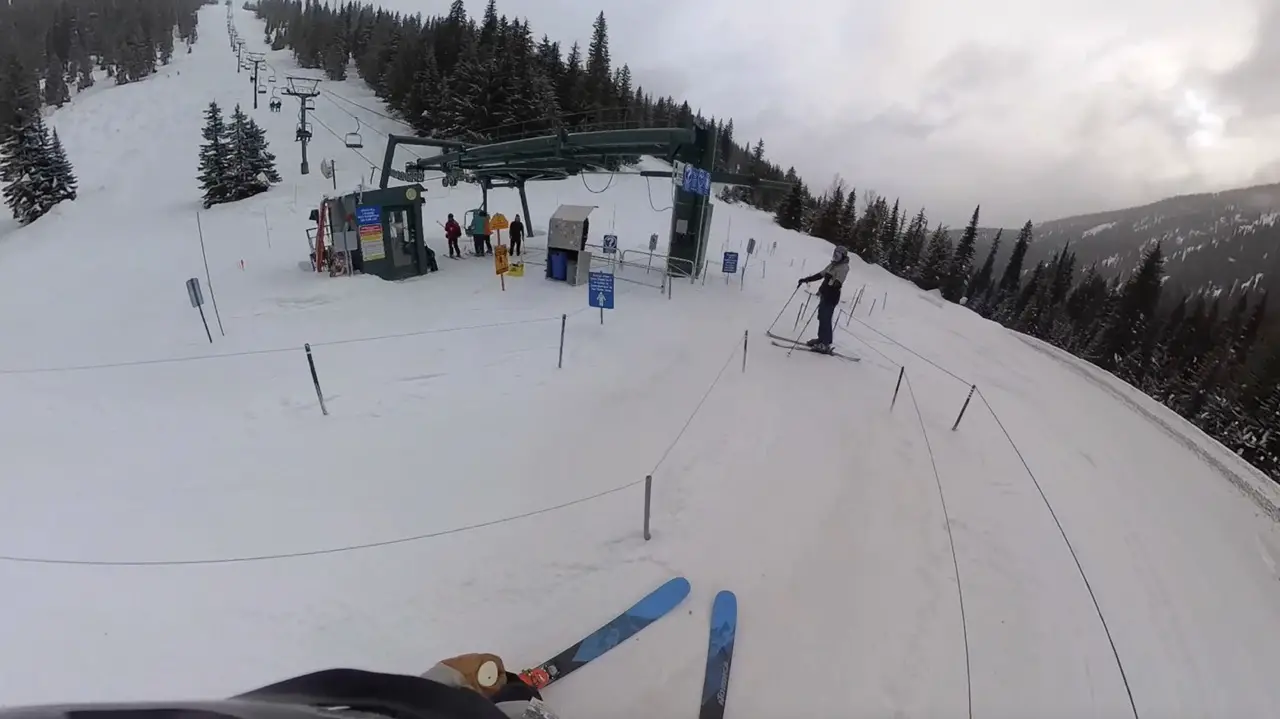 Snow Conditions & Climate
Whitewater gets absolutely nuked and is blanketed with 1200cm (40feet) of snow on an annual basis. Things are old school up there and there aren't any snow machines in sight. 
Backcountry Access
The Whitewater Backcountry is absolutely legendary. Ymir peak, White Queen, or 5 mile basin are all super fun routes off the resort, and the powder never runs out.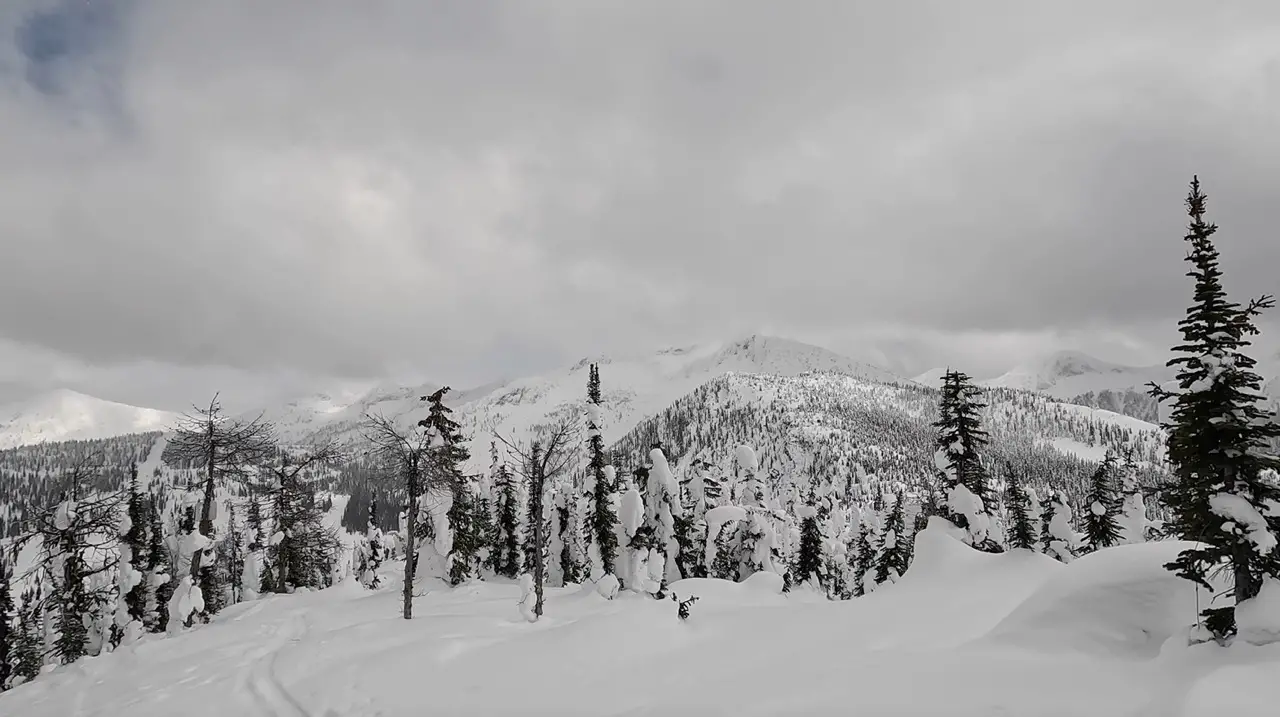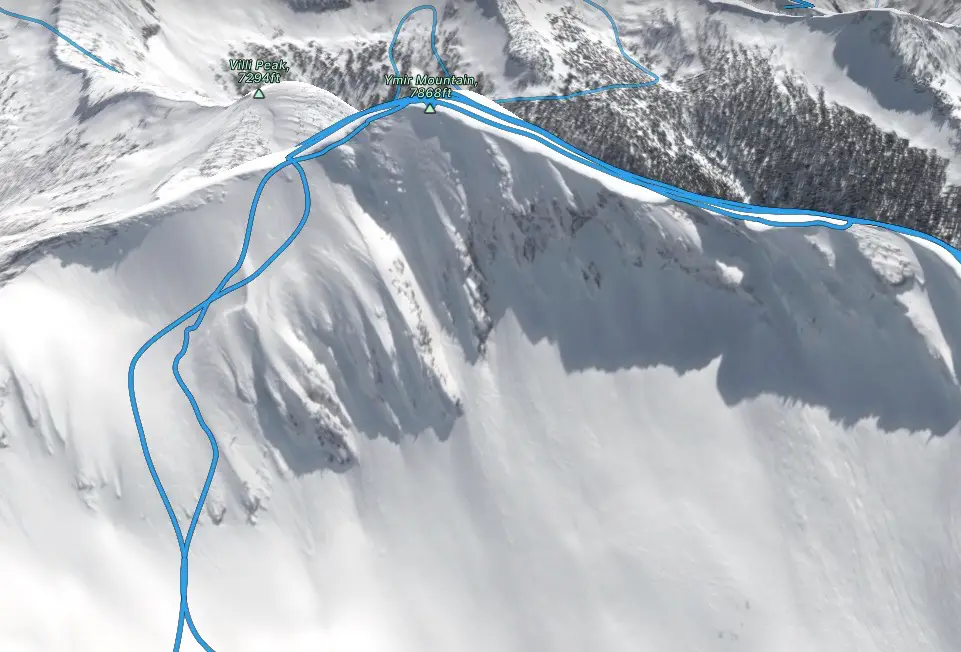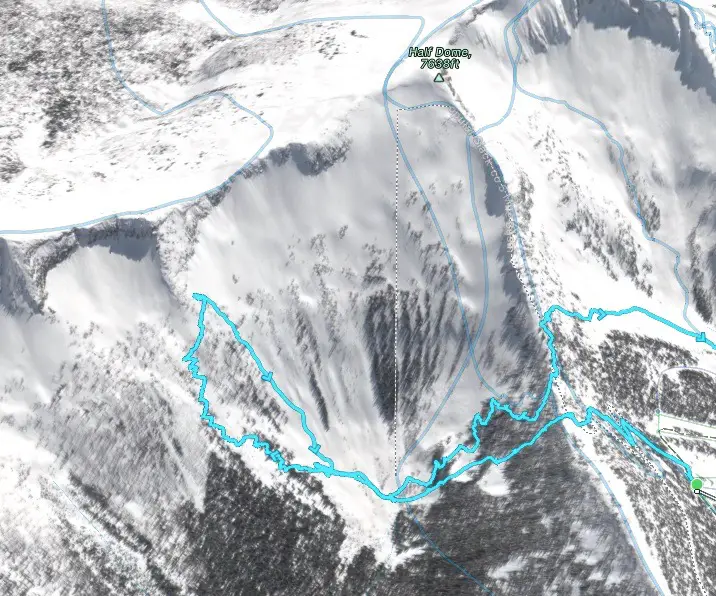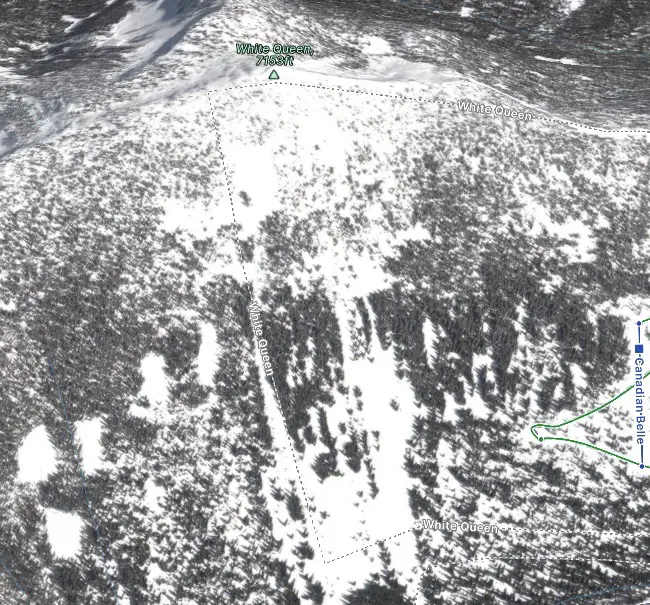 Family
Whitewater is absolutely perfect for families. Everyone is friendly and there is the perfect mix of terrain to keep everyone satiated. You can feel pretty confident letting your littles ski free on the silver king or letting the older shredders ride wild on the Summit or Glory Chair. 
Views
You're not getting expansive or 360 degree Whistler or KHMR summit views but The Ymir peak is unique and absolutely breathtaking.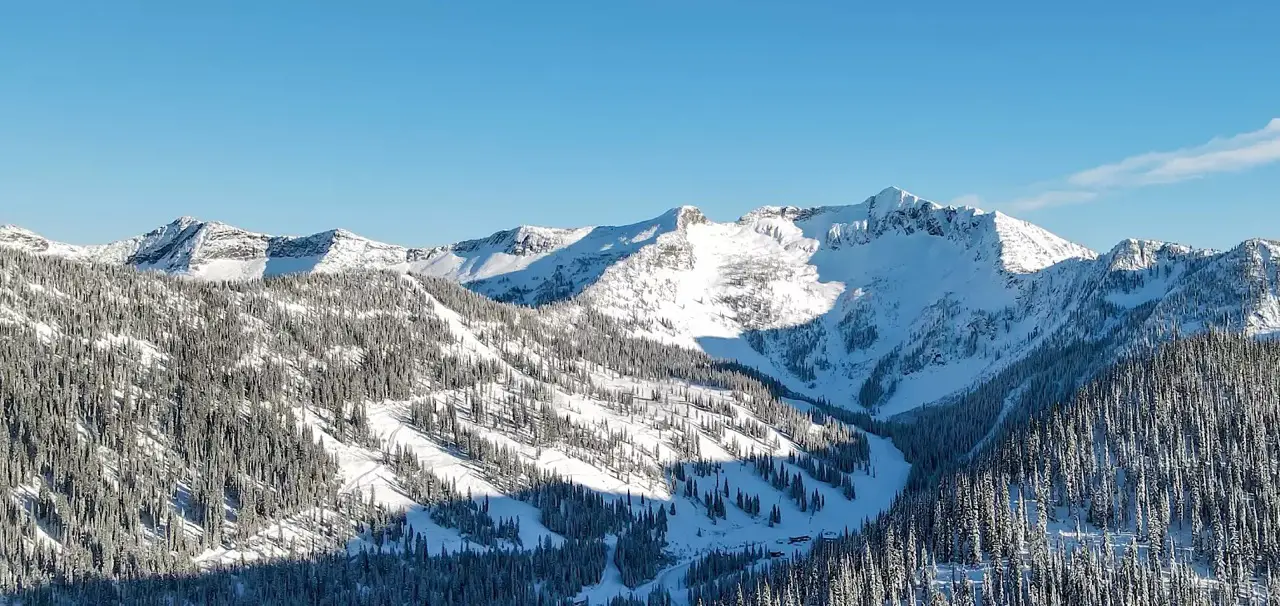 Food
Whitewater has the best on-mountain food. EVER! There's no competition. The Fresh Tracks cafeteria literally became an internationally sought dinging destination thanks to previous owner Shelley Adams. She was dedicated to chefing up healthy and delicious plates which spawned into a cult following with her internationally best selling cookbooks.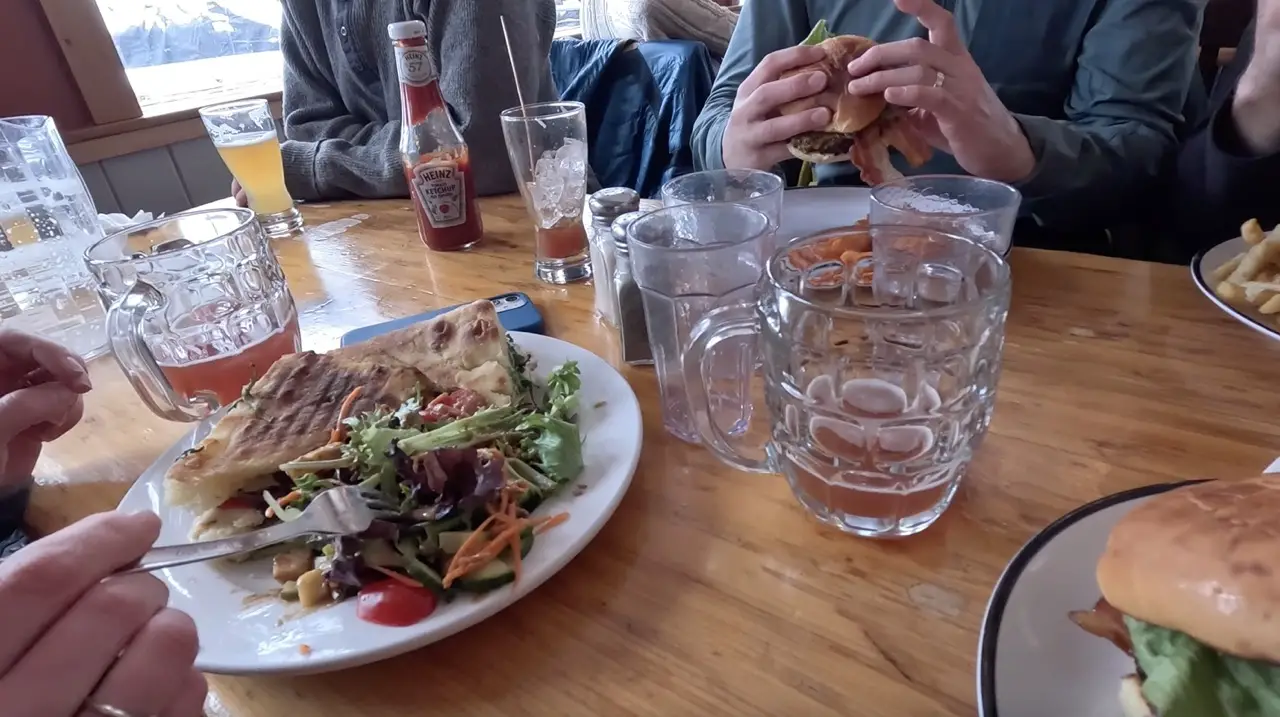 Ticket Prices & Passes
Single day tickets are $118 pre season and $132 during the season and there are a few sweet reciprocal deals if you've got a season pass to other resorts. 
My Honest Opinion on Whitewater Ski Resort
You're not getting the 'big mountain' experience here. But what it lacks in flashy chairlifts and monster peaks, it makes up for in character and the best tree skiing EVER. WhiteWater reminded me of my home mountain Manning Park and I instantly fell in love and felt like I belonged. This is the kind of place that reminds you that skiing is all about fun, friends, family and really brings out the creativity in riding. 
Let me know if you have any Q's in the comments!