Jagged coastline, turquoise blue water, crashing waves and dark rainforest await you on the East Sooke Coast trail. This hike is truly magnificent and offers some of the most accessible and unbelievable views of the Strait of Juan De Fuca and the Olympic Peninsula in Washington State. The trail is extremely memorable and I would go as far to say that it is the best coastal day hike in Canada. The 10km trail offers a great challenge for hikers of all skill levels and can be hiked as a thru hike with two cars or as a 23km out and back/loop. The hike jostles you up, down and around the edges of the blue sea making an easy hike on paper become much more challenging in reality. The marvellous views match those on the West Coast, North Coast and Juan De Fuca trails and you don't even have to commit to camping. The Coast Trail in East Sooke is a must do for all ocean loving hikers looking for a beautiful challenge.
Click HERE to see our Hiking East Sooke Coast Trail Video 
Remember the Backcountry Basics
Please remember that the ocean is very dangerous. Be prepared and mindful of the natural hazards that exist along the hike. Steep misty cliffs, rogue waves, and sudden tide changes can turn a situation unsafe very quickly. Ensure you have appropriate footwear and take your time as the trail can be quite slippery when rocks are dry and wet. If you are going to embark on this trail in the winter, be extra cautious and don't plan on going during heavy rainfall, snow, and storms.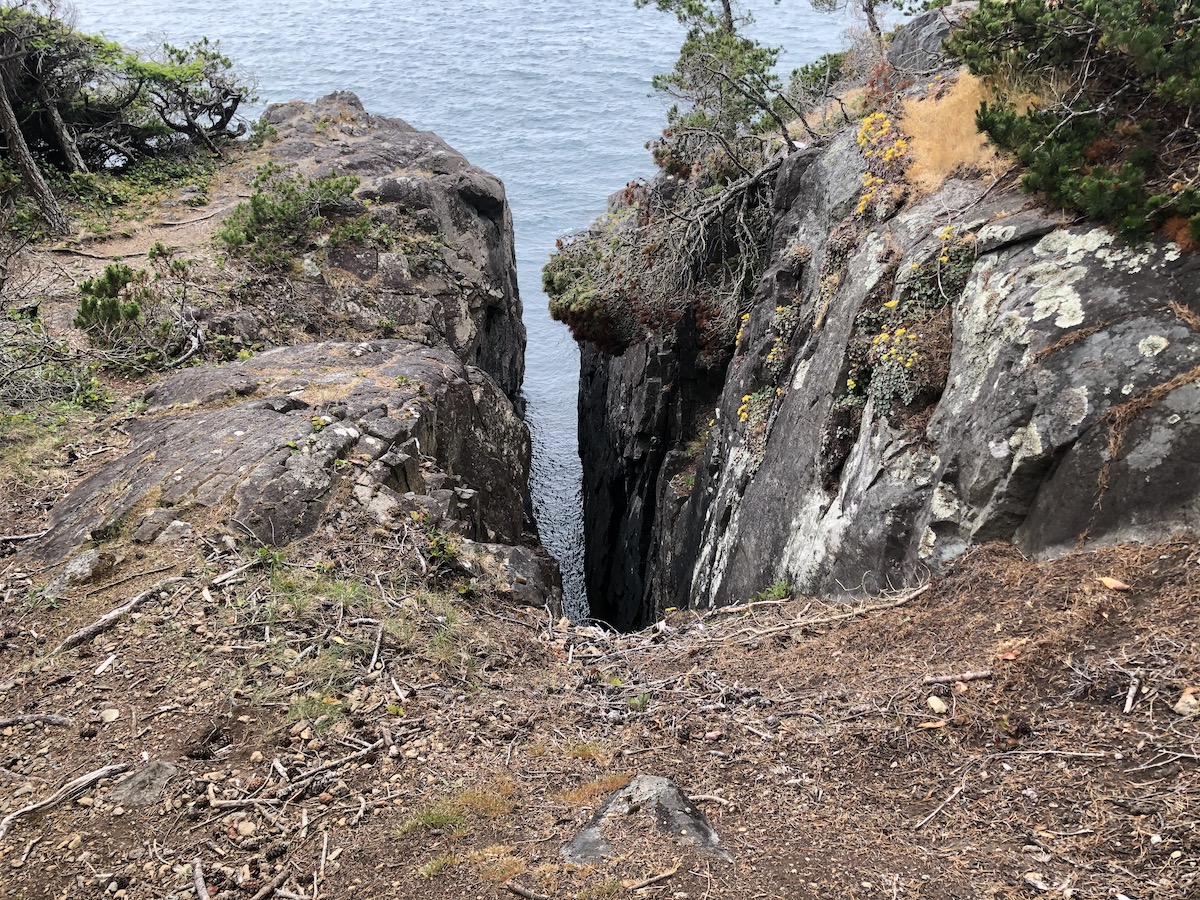 The Breakdown
One-Way
| | |
| --- | --- |
| Distance (One Way) | 13km |
| Elevation Gain | 400m |
| Time (One Way) | 5-7 Hours |
| Dogs | Yes |
| Camping | No |
| Season | Year Round |
| Difficulty | Moderate |
Out and Back (Loop)
| | |
| --- | --- |
| Distance (Loop) | 22.5km |
| Elevation Gain | 700m |
| Time (Loop) | 8-12 Hours |
| Dogs | Yes |
| Camping | No |
| Season | Year Round |
| Difficulty | Difficult |
How To Get There
East Sooke Provinvial Park is located on East Sooke Road 22 miles West of Victoria. Access from Victoria is from Highway 1 and Highway 14 (Sooke Road). Turn left on East Sooke road and take a right on Becher bay road to reach the parking lot at Aylard Farm. The drive from Victoria clocks in around an hour.
The Route
There are two primary ways that you can hike the Coast Trail. The first is to treat it as a thru hike and arrive with two cars. Drop one car at the Pike Road parking area and begin at the Aylard farm, or vice versa. When I was on the trail I met a family, who hiked in opposite directions and traded keys during their lunch at the mid point (cabin point). Hiking this trail in a thru fashion is most common and the one way distance of approx. 12-13km takes average hikers around 6 hours. Either direction is phenomenal and you won't miss out on any of the beauty.
Laura and I did not have a second vehicle so we had to hike the trail as an out and back loop. Hiking as an out and back is totally doable if you give yourself ample time. The footing and consistent slope change on the trail makes it somewhat complicated so we created our own route that saved us a little time/pain. In this post I'll detail our experience on the coast trail and how you can turn it into a loop if you are hiking it out and back.
The trail begins a short walk from the parking lot at the Aylard farm. The Aylard farm is a really unique piece of land. Rarely do you find clear farmland smack dab beside the ocean. At one time a group of investors owned a majority of the land in East Sooke and had visions of creating a massive hunting preserve. In 1970, the government purchased the land and the East Sooke Park was born. Now all that remains of the last settlement are cleared pastures and an apple orchard. Keep your eyes peeled for wildlife, particularly deer that like to feed in the pasture.
Start on the leftmost trail from the trail map sign. If you want to see Creyke Point, walk for 200m and take your first left on Creyke Point Trail. Otherwise you can continue straight from the fork directly to the Coast Trail. The trail is gorgeous all the way along so if you decide to shorten things up and skip Creyke point, don't fuss, you aren't missing anything too special.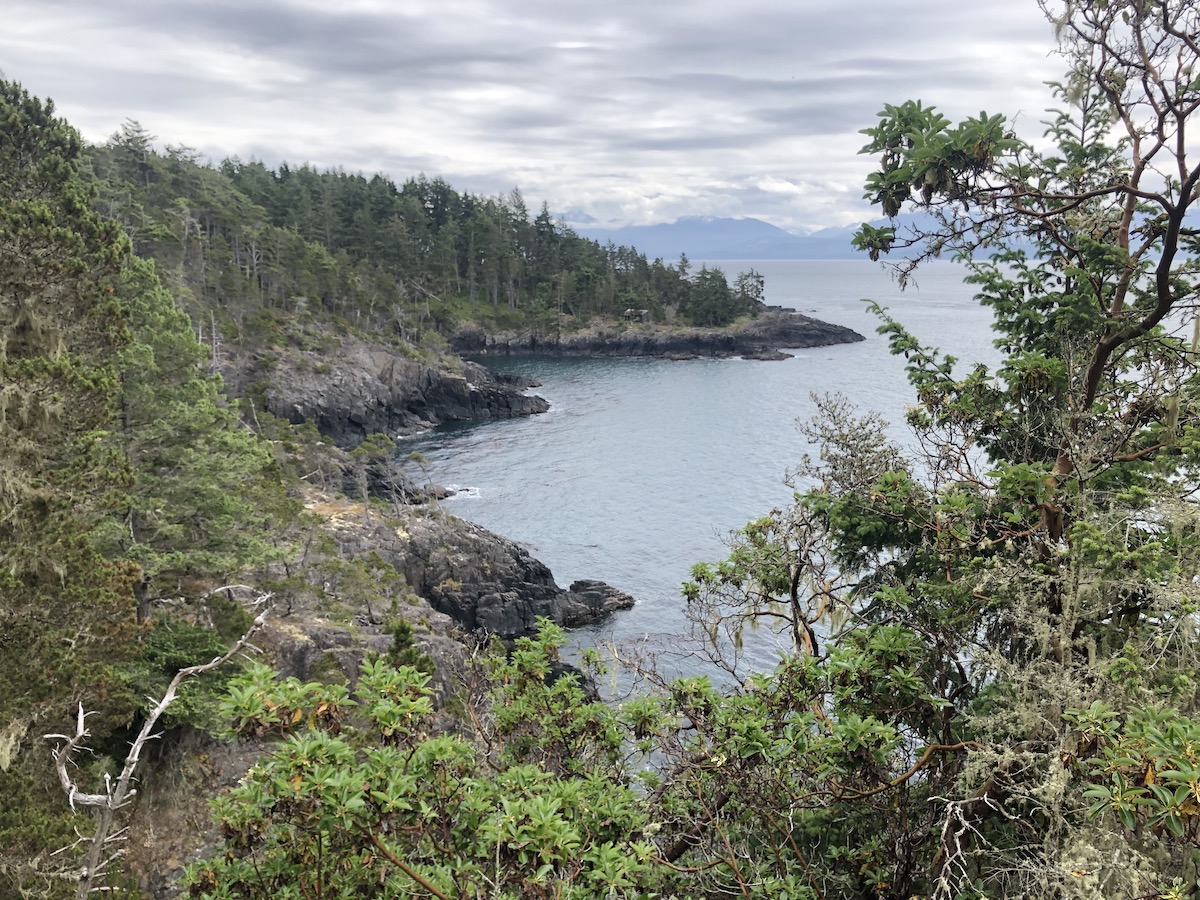 The coast trail will begin to your right and will pretty much hug the coastline for the entire duration to Iron Mine Bay. The trail is well marked with yellow markers on the rocks and trees. They can sometimes be tricky to spot so take your time and make sure you see the next one instead of pioneering your way off a cliffs edge.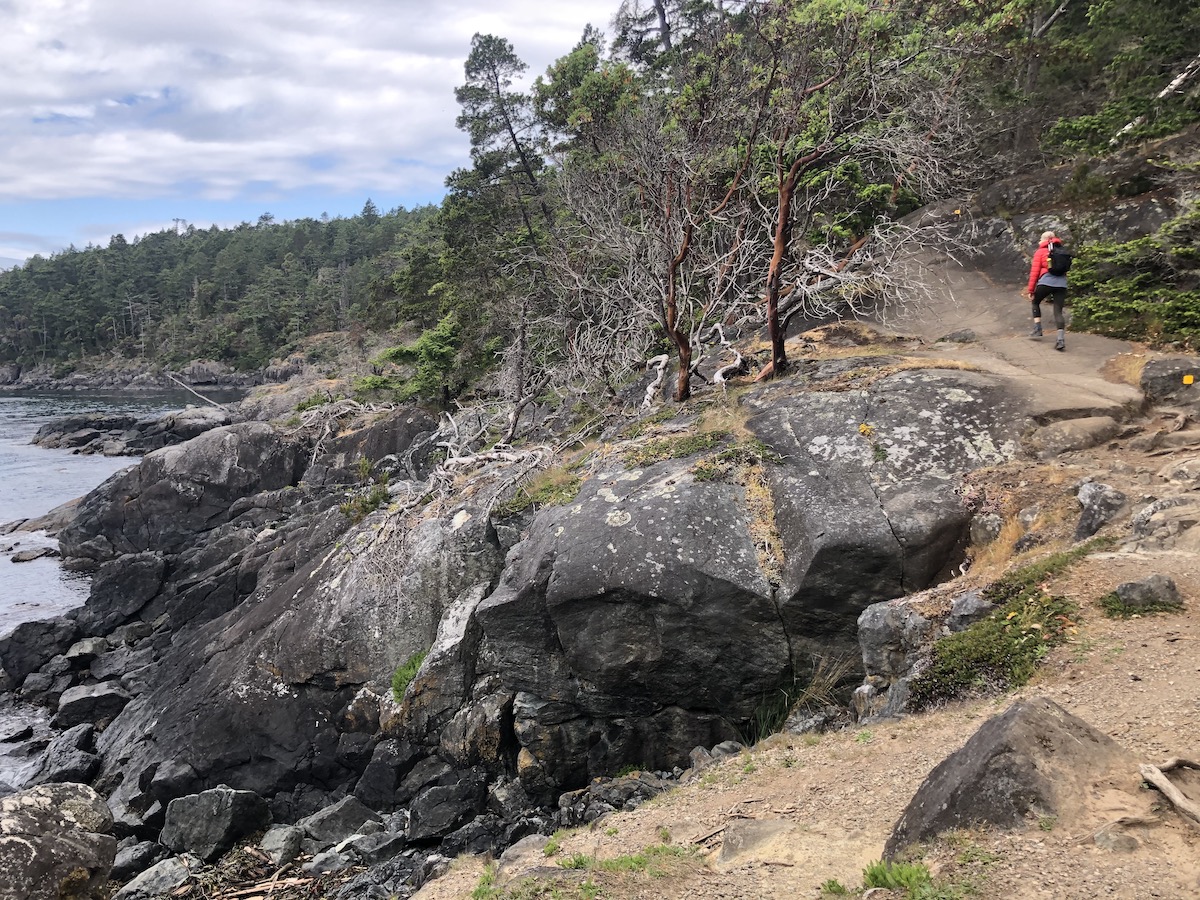 Upon reaching the 2 kilometer mark you will see a fork to the left heading towards the water. This short detour will lead you towards the Petroglyphs. The Petroglyphs were carved into the rocks by the Coast Salish people using rocks and a hammer in a style particular to the Juan De Fuca region. The carving was indented into the rocks and is fabulous to see up close. The first noticeable carving is a killer whale and the second is a seal.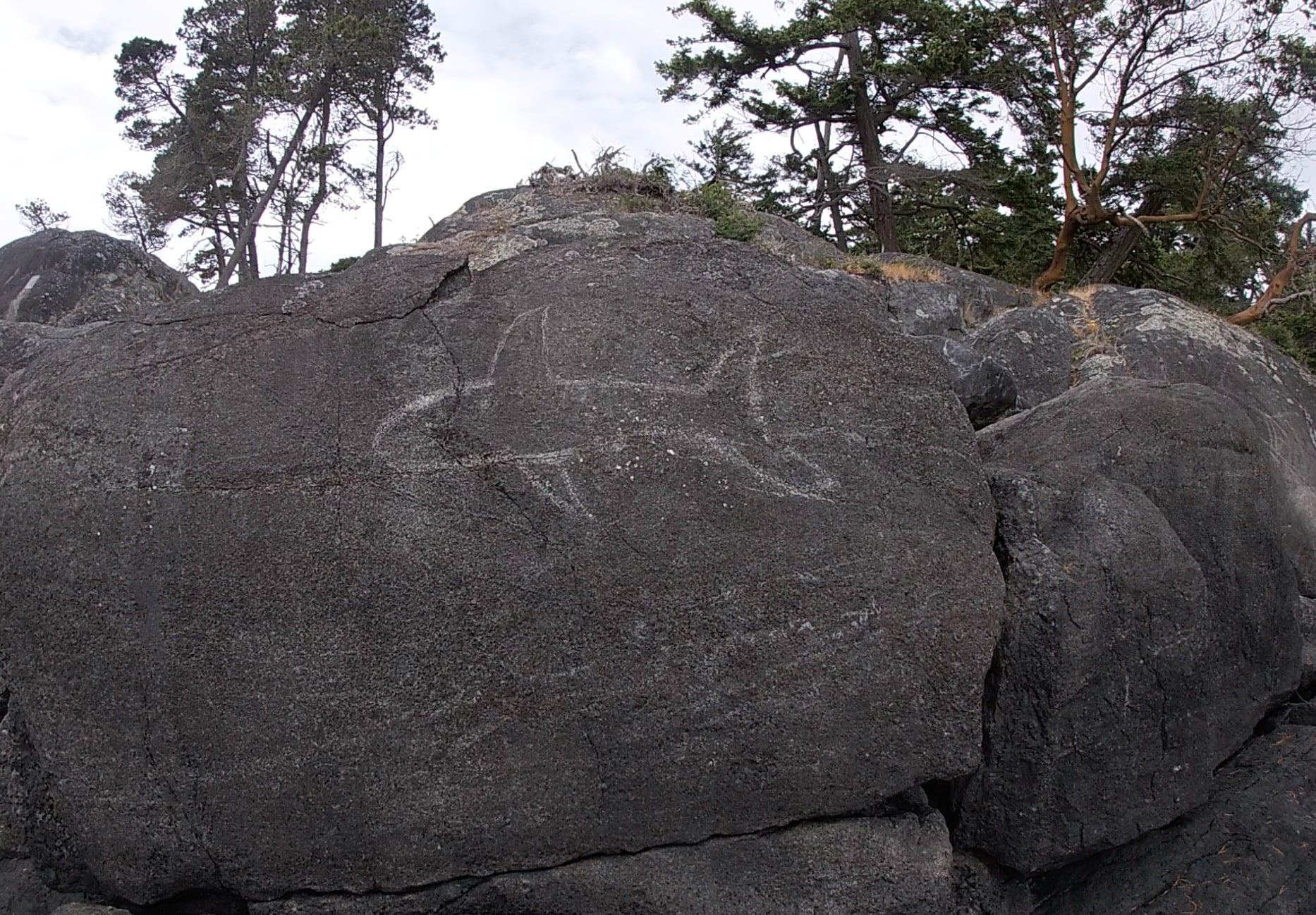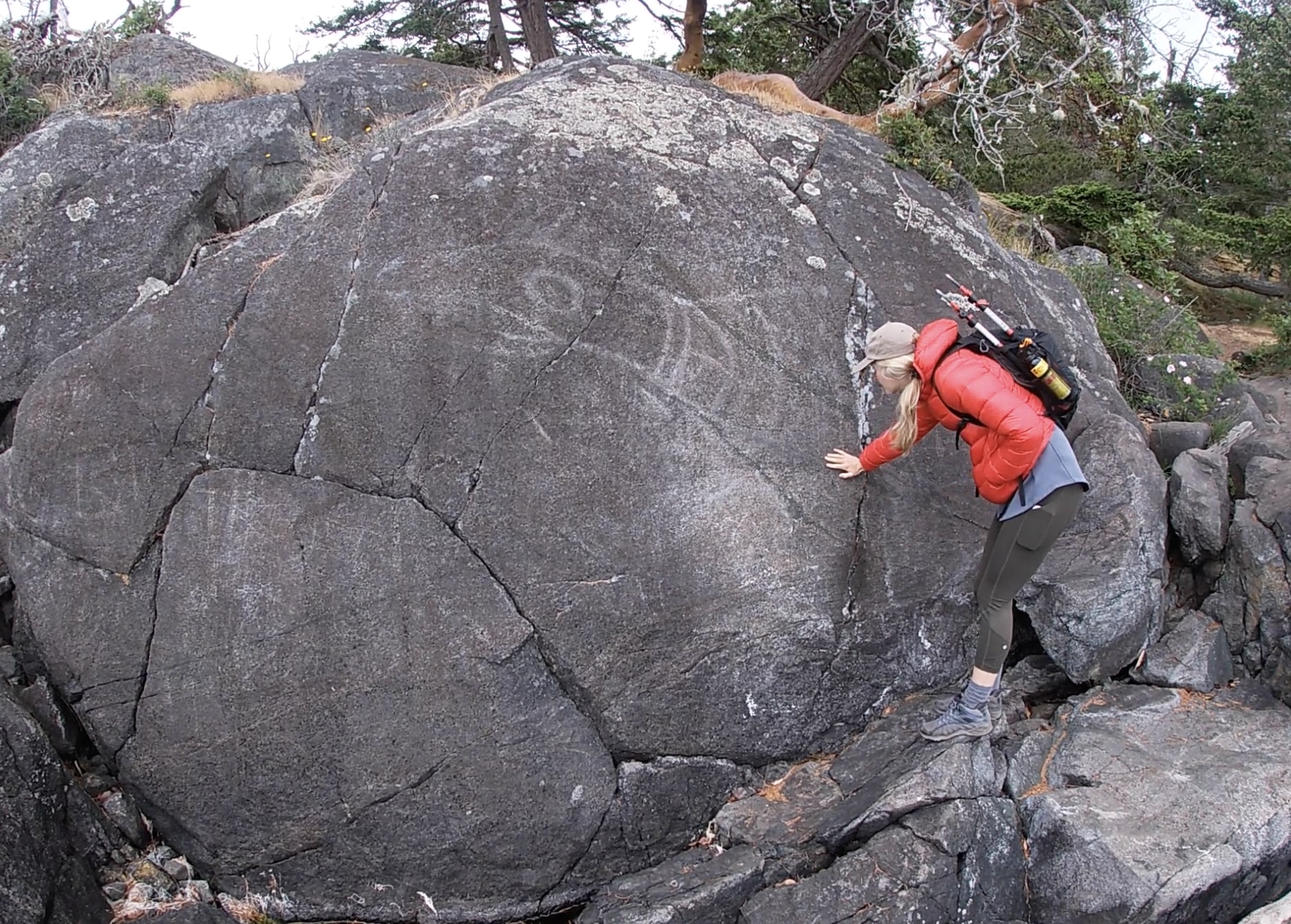 Approximately 3 kilometers in you will reach the second point of interest, Beechey Head. From mid September to late October, hawks migrate to East Sooke and Beechey Head the perfect spot to watch the action.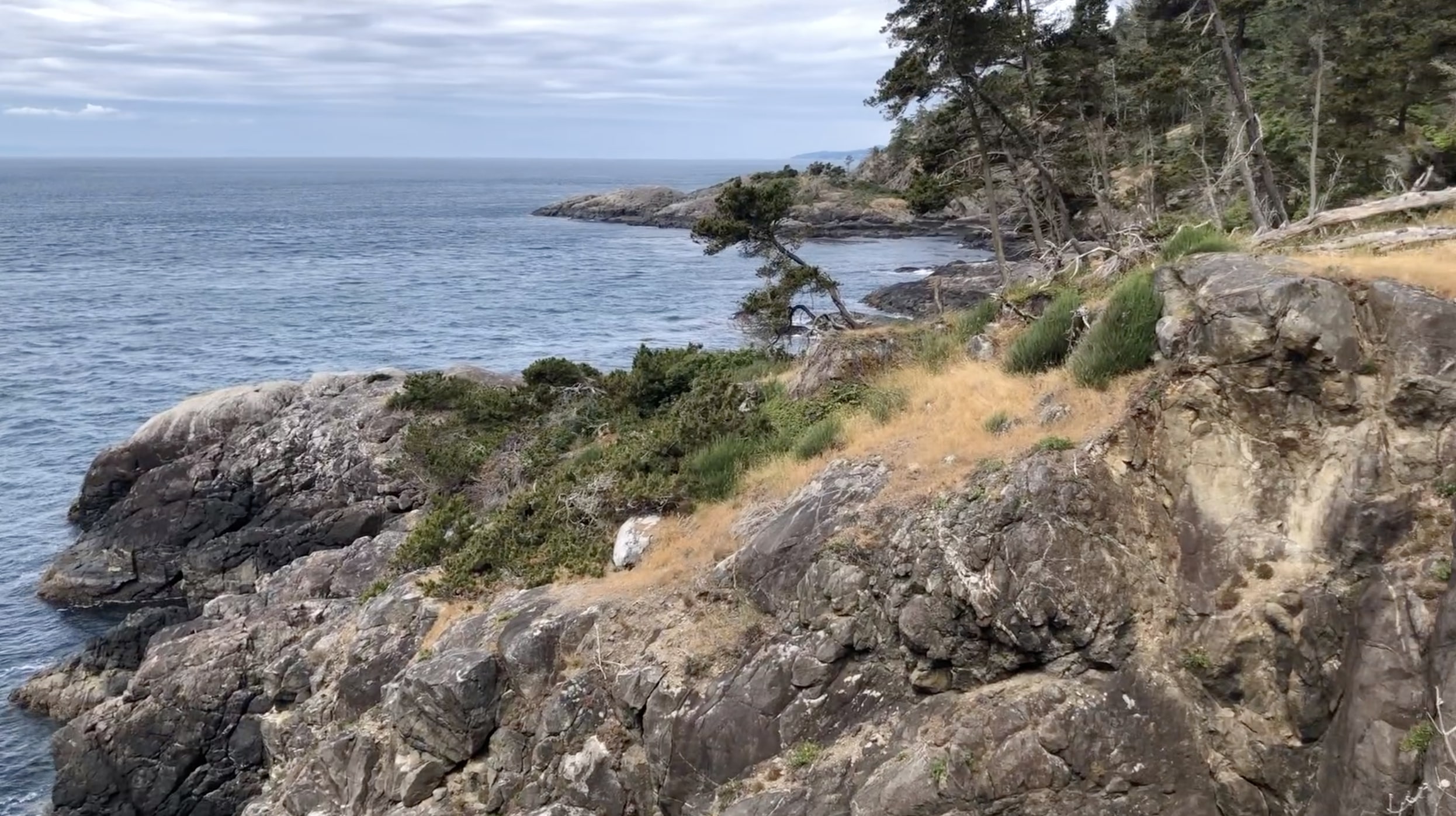 For thru hikers you will reach the halfway mark at cabin point. It's a great place to stop for lunch since it's about 6km form the Aylard farm trailhead. For out and back/loop hikers this is a great time to assess your timing and have a quick snack. Cabin point marked the 2 hour mark for us. At one time the "Trap Shack" at Cabin point was used to house trappers who made a living catching Spring Salmon. The Trap Shack is open and you are allowed to go inside and check it out. There is loads of graffiti inside and it's hilarious to read some ridiculous writing on the walls. If you're an artist, maybe plan on bringing a pen and drawing something cool. Just do your best to refrain from drawing genitals on the walls…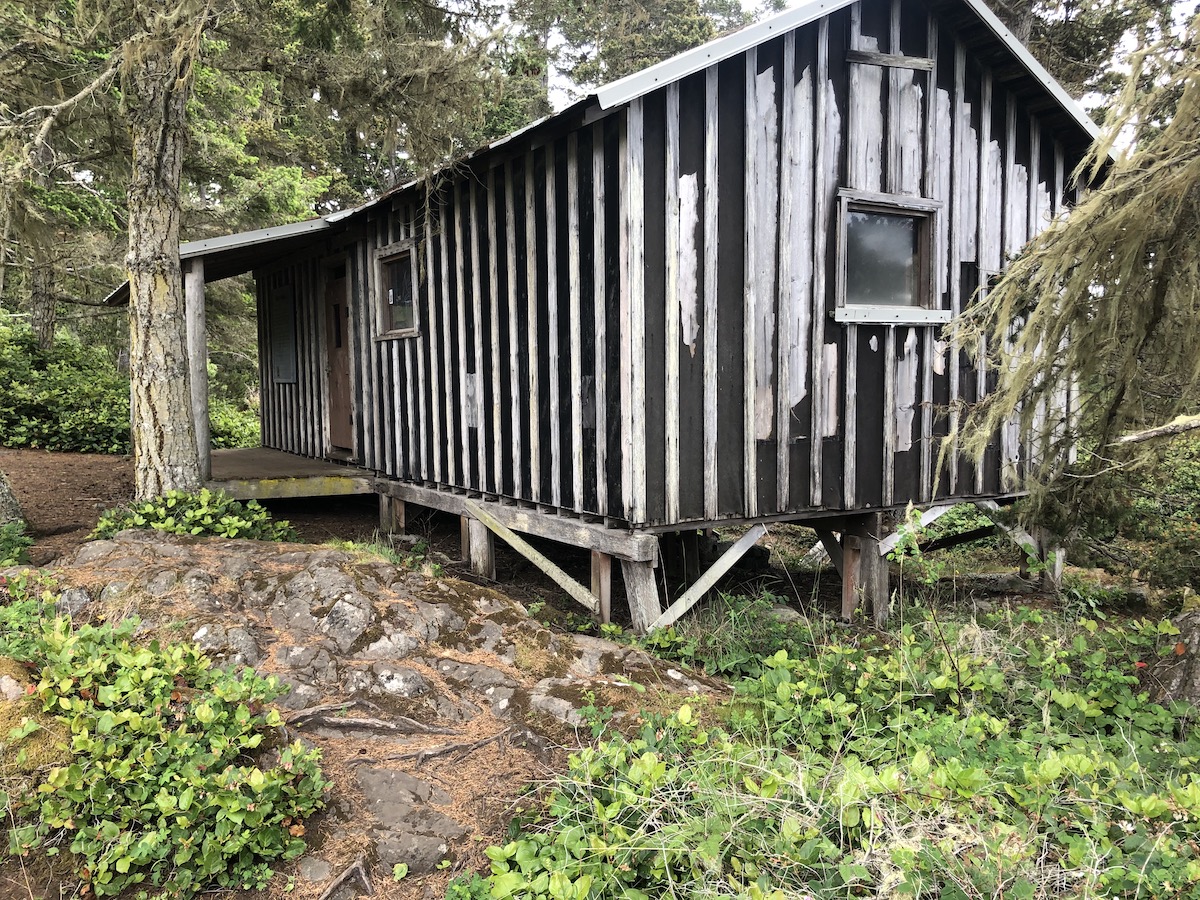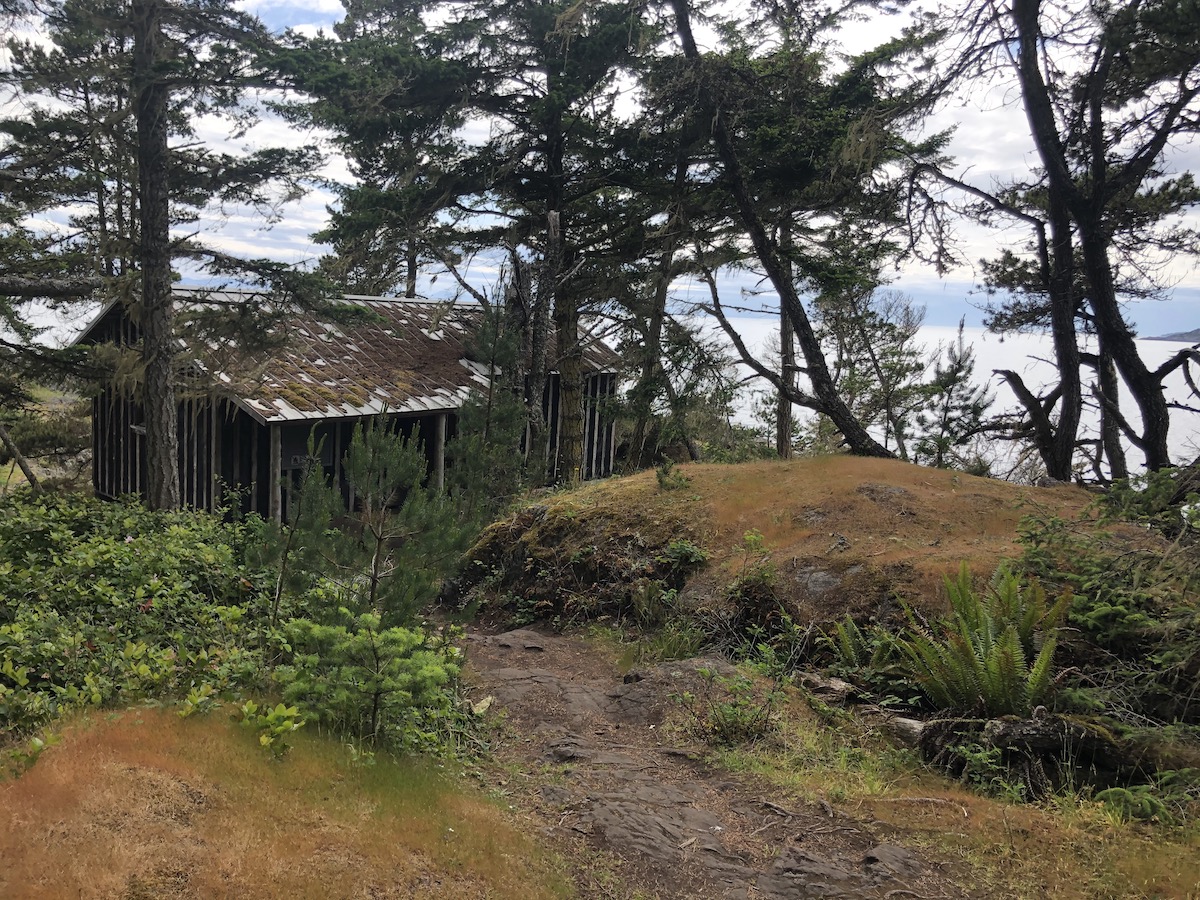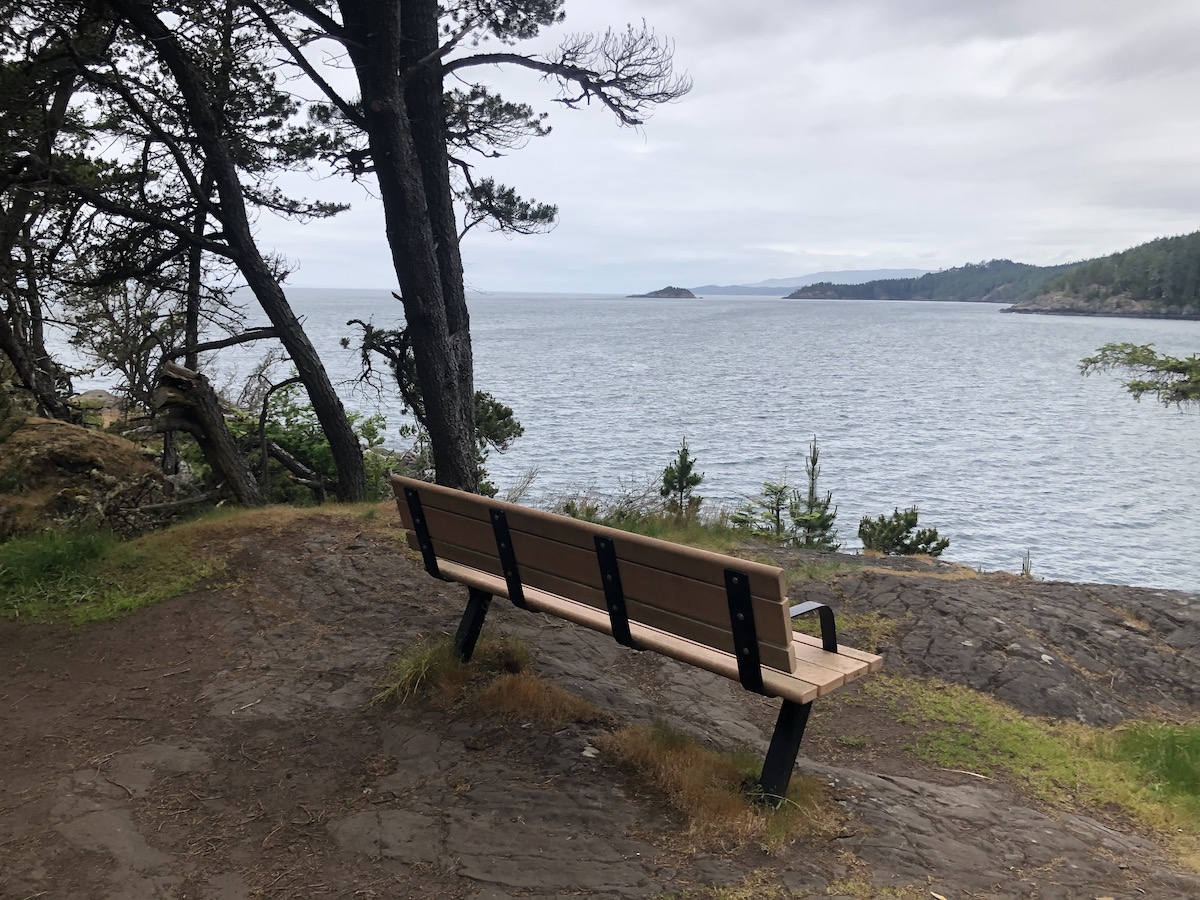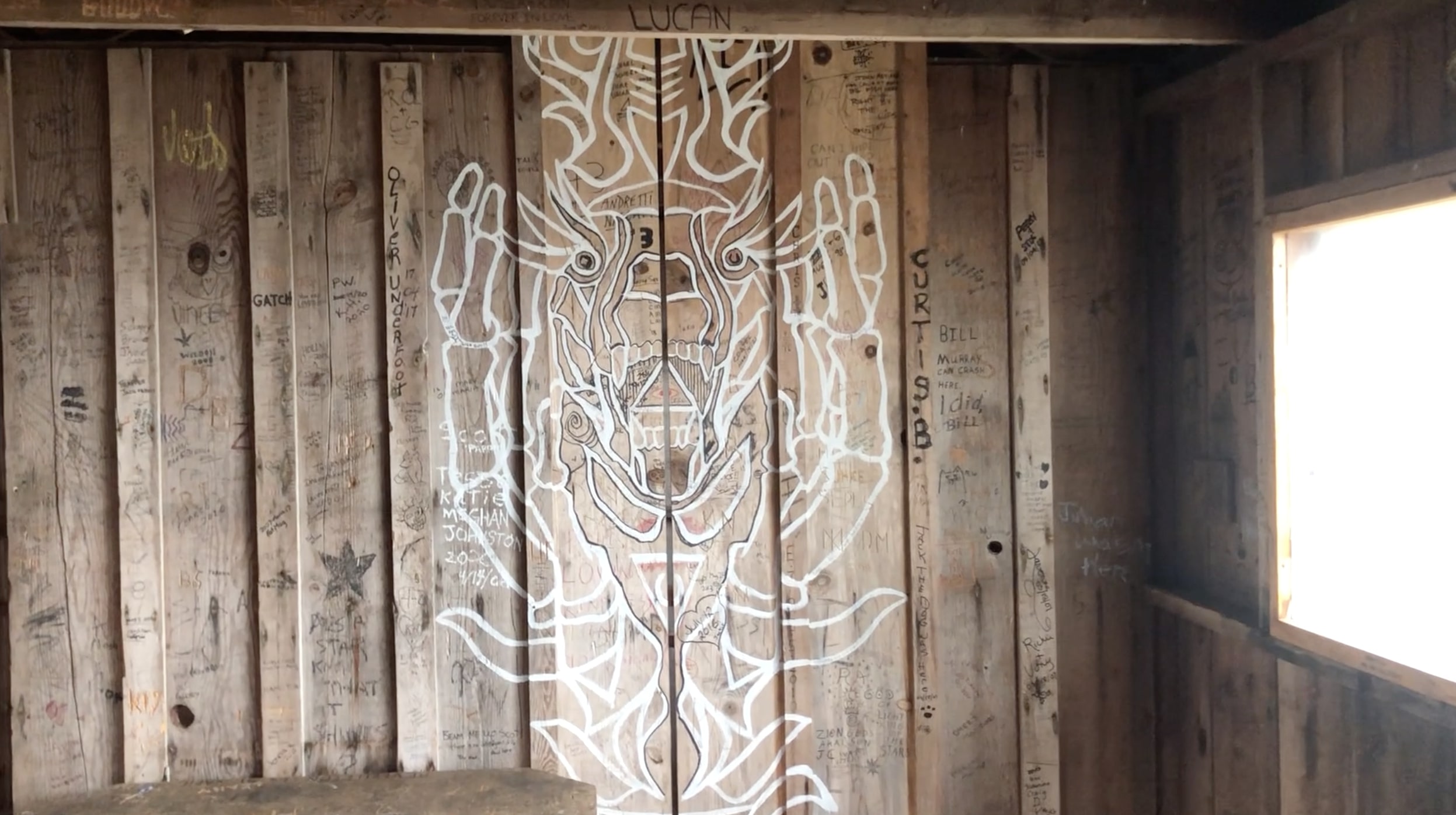 At the 13km mark you will reach Iron Mine Bay. This marked the 4-hour point for us and was where we stopped for lunch. For anyone going straight through this is pretty much the end point and is a great spot for a celebratory beer if you were carrying one along!. From here you can see Pike Point. Depending on your energy levels you could continue to Pike Point. We decided to turn around since we weren't expecting such complicated terrain and were prepared for a faster pace.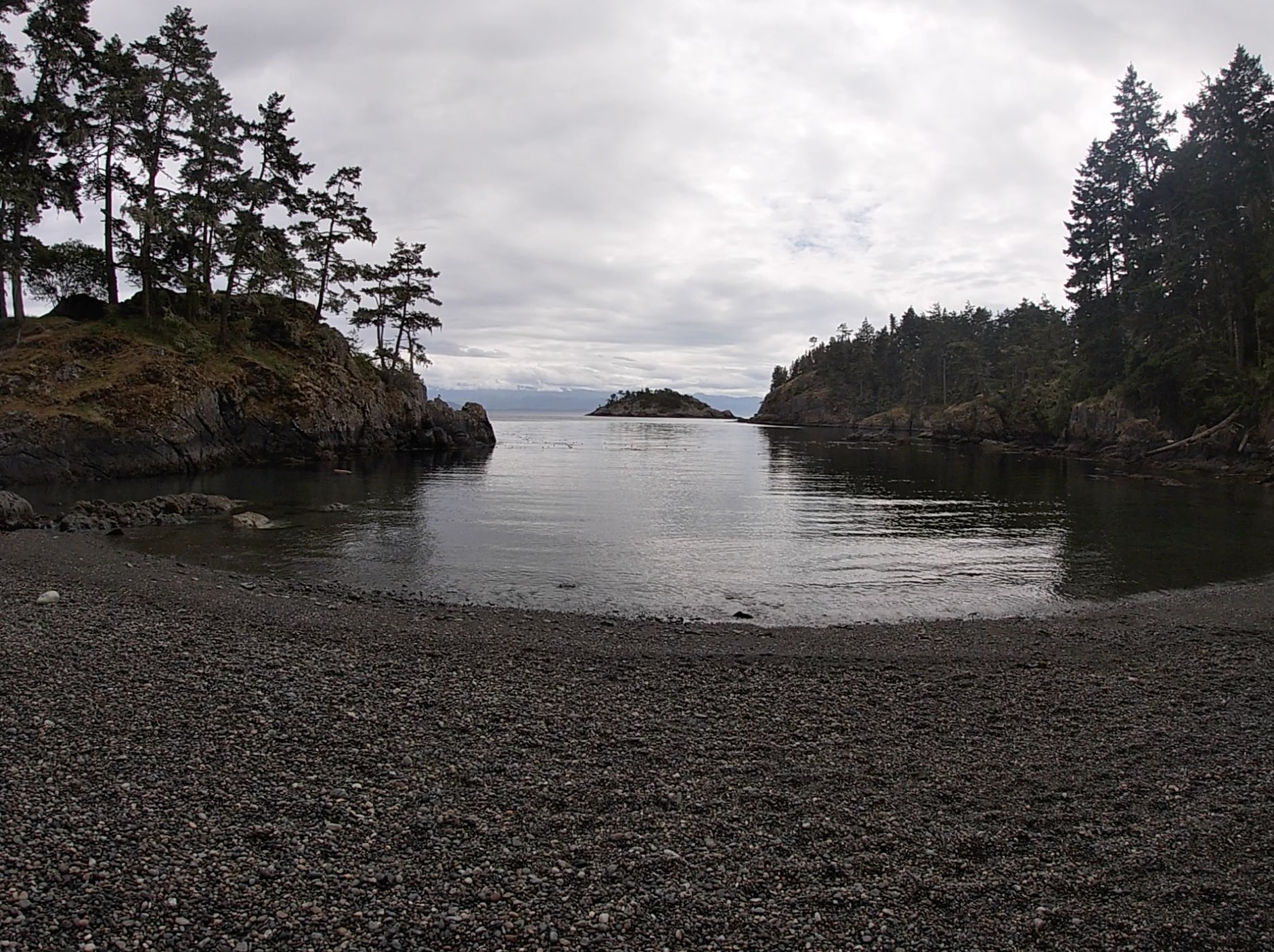 Our stop for lunch was very quick and we headed the same way we came until we arrived at the trap shack. By the time we reached Cabin point once again we had hiked 18km on the Coastline and were ready for a change of terrain. Just before the Trap Shack you will reach a conjunction and will have the option to head through the old logging roads on the Interior Trail or to continue on the Coast Trail. If energy levels and weather cooperates, head back the way you came because it's much more scenic.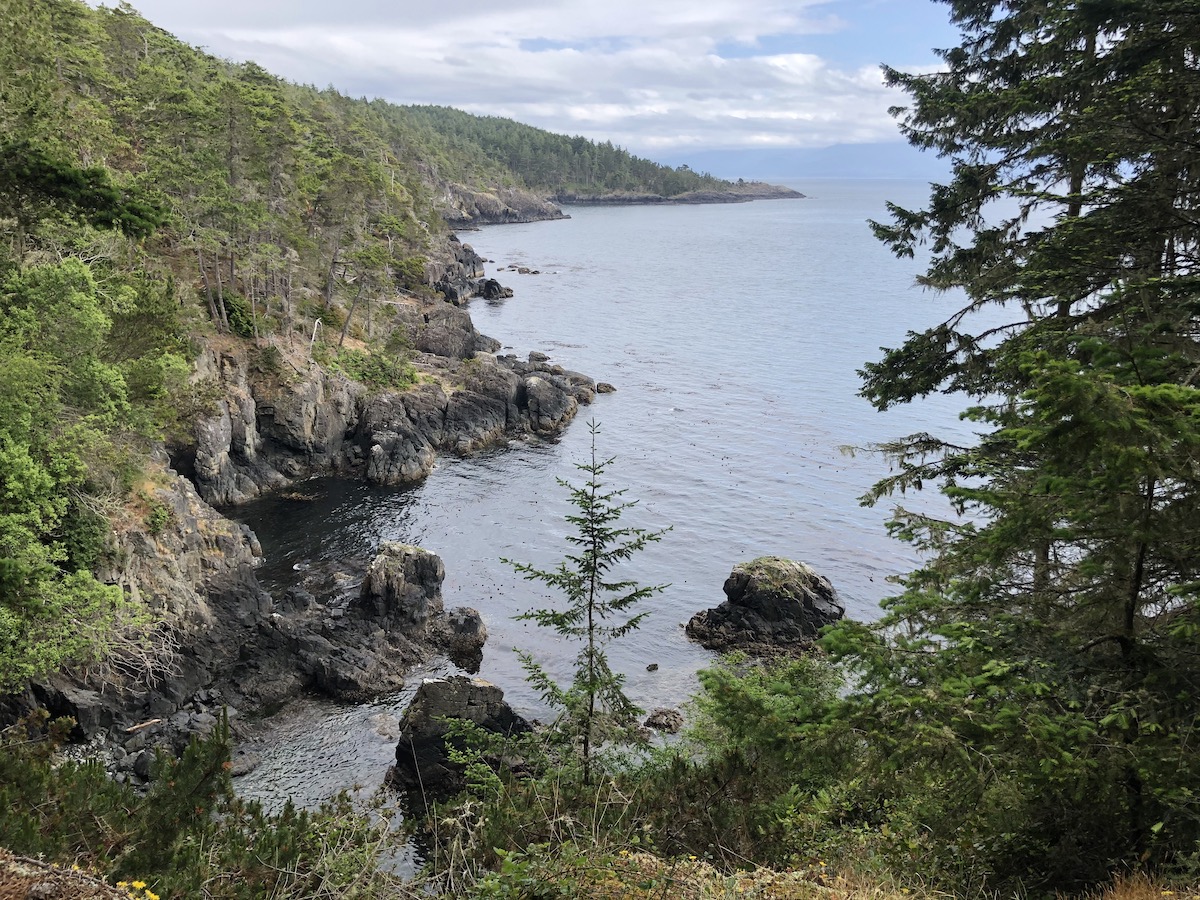 If you decide you need a change, like we did, go ahead and follow the interior trail towards Aylard farm. The Interior trail follows the path of an old logging road and gains around 140m of elevation over the 4.5km distance. The elevation gain is very gradual and is much easier than the consistent ups and downs of the coast trail. You will reach a fork on the Interior trail and you have the option to head down a shorter steeper trail towards Aylard farm. Both options are great and will result in similar arrival times. We clocked in at around 7 hours and 45 minutes for the entire Journey.
A Word Of Advice
When initially looking at the map and elevation profile I expected it to be a walk in the park. It turned out to be much more challenging and technical than I expected. This makes the hike more fun and exciting so please be sure to pace yourself and be prepared for a long day, your going to love it!
If you have any questions please feel free to leave a comment below.
Happy Hiking!