The Sulphur Skyline Trail is one of the best bang for your buck hikes in the Canadian Rockies. After conquering the steady 4km climb, you will be generously rewarded with some of the most remarkable panoramic views in Jasper. Another massive advantage and reason for this trail's increasing popularity is that It typically clears of snow late May when the road to the Hot Springs opens giving hiking enthusiasts a chance to strap on the boots early.
Check out our Sulphur Skyline Video HERE
Remember the Backcountry Basics
The Breakdown
| | |
| --- | --- |
| Distance (Round Trip) | 8km |
| Elevation Gain | 635m |
| Time (Round Trip) | 2-4 hours |
| Dogs | Yes - On Leash |
| Camping | No |
| Season | late May-Oct |
| Difficulty | Moderate |
| Remoteness | Heavily Trafficked |
How to Get There
From Jasper follow Hwy AB-16 signs for Edmonton. Take a right onto Miette Rd/Range Rd 275A and follow it for approx. 17km until you reach the Miette hot springs parking lot.
The Route
From the parking lot head up the pavement trail to the right branching off the roundabout beside the hot-springs. The trail will shift from pavement to gravel and begin to become narrower. You will climb along the mountainside for 2.2km until you reach Shuey Pass where the trail splits. Follow the sign to the right towards the Sulphur Skyline Summit. Switchbacks begin when you arrive at the end of the tree-line and you will be rewarded with phenomenal views.
At the summit you are able to see the valley of the Fiddle River winds, Utopia Mountain, the great cliffs of Ashlar ridge-line and a whole whack of grey limestone peaks of the Miette Range. The summit is a great spot to take some epic photographs and enjoy snacks and a beverage.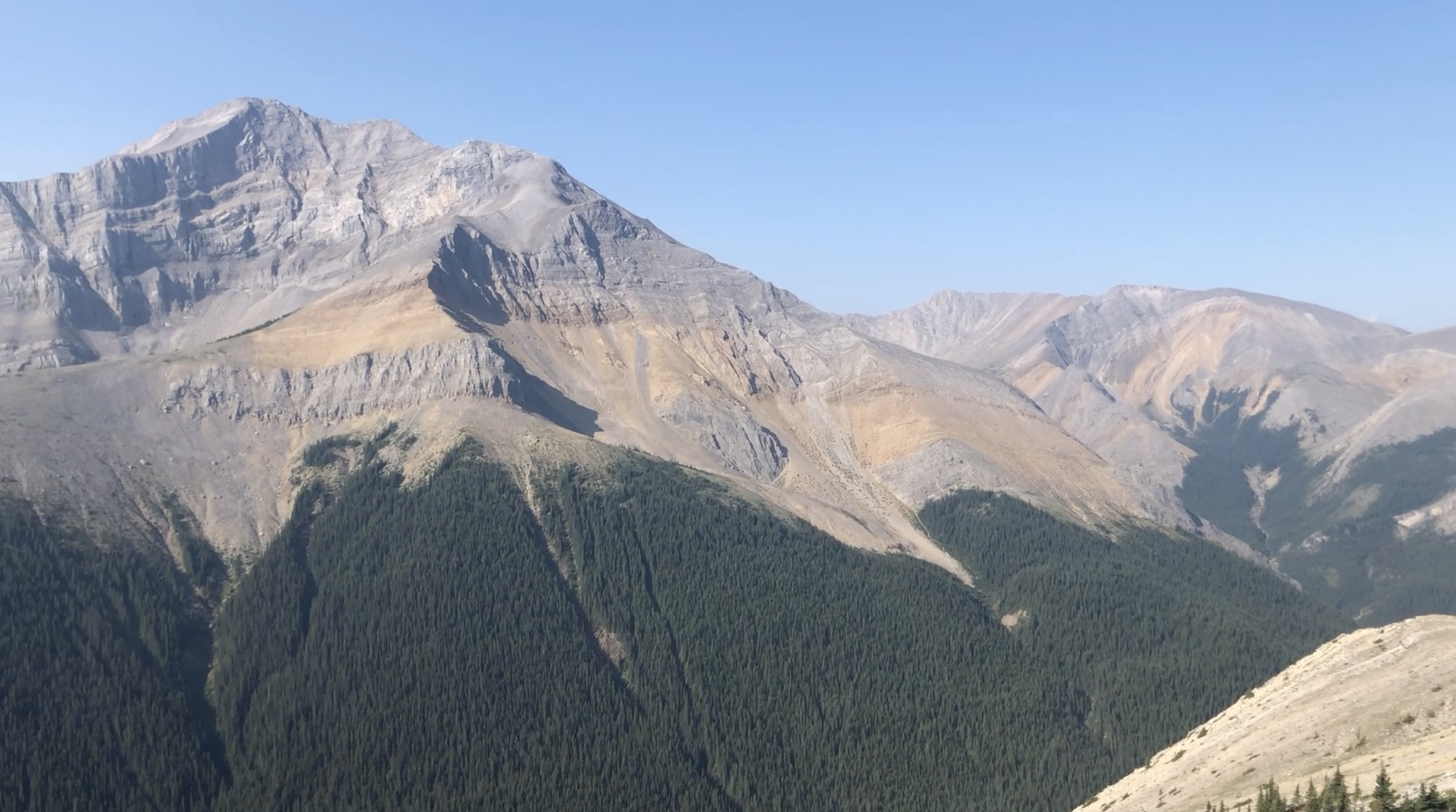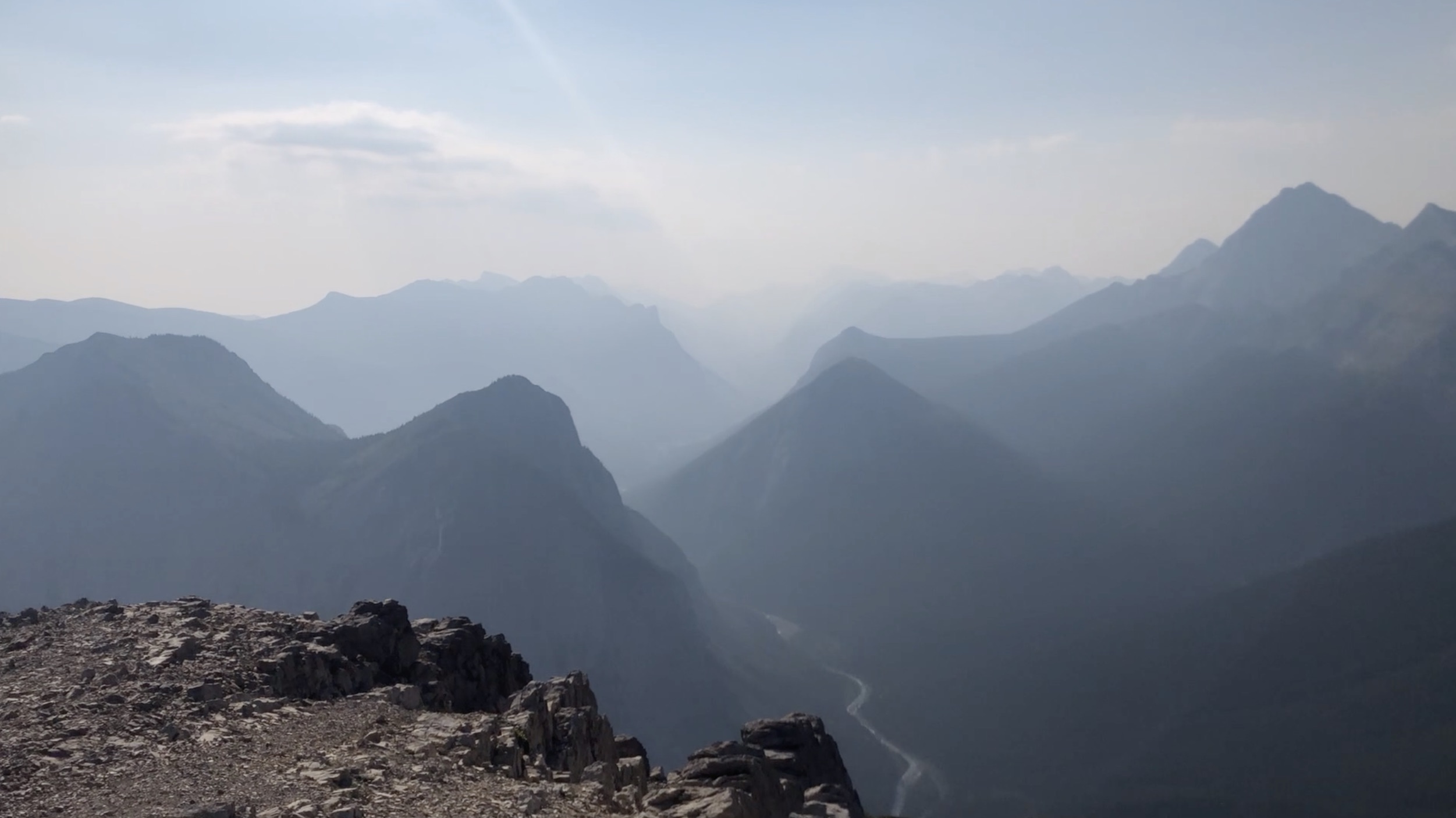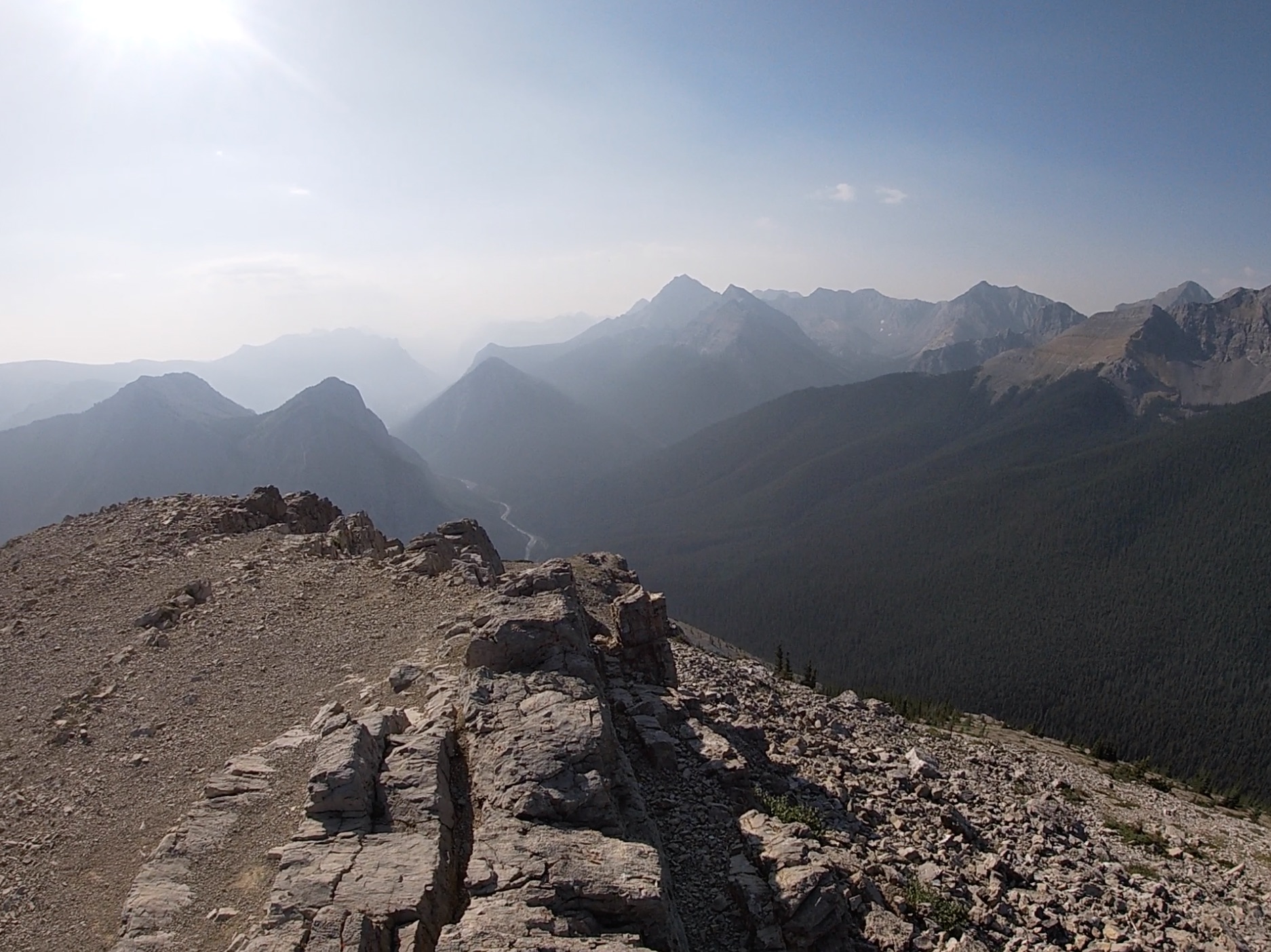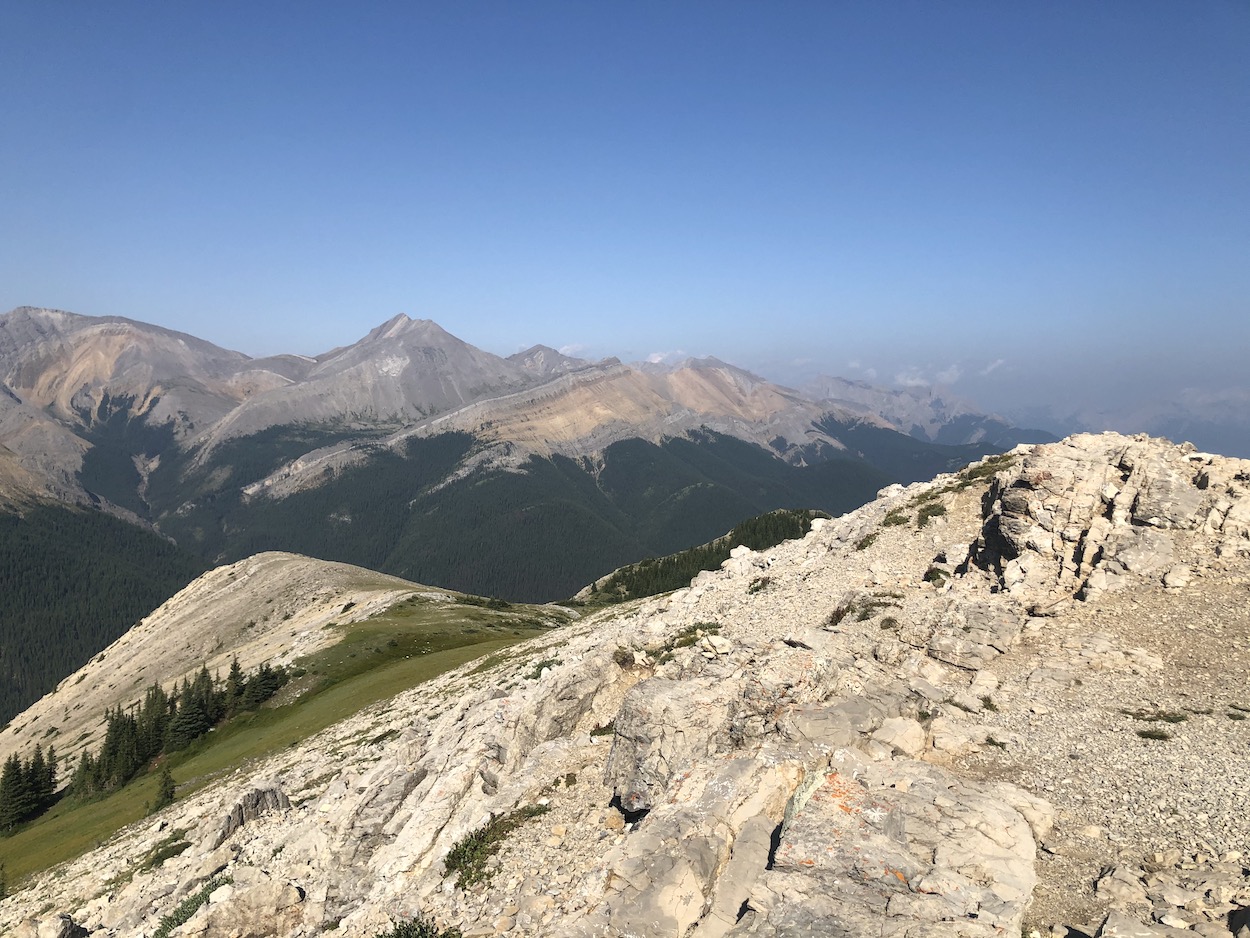 It took us around 45 minutes to arrive at the peak, and just under two hours for the entire trip. We started around 8am and we only shared the trail with two others. By the time we were nearing the bottom at around 10am the trail was loaded with people. As per usual, it always pays dividends to get out early.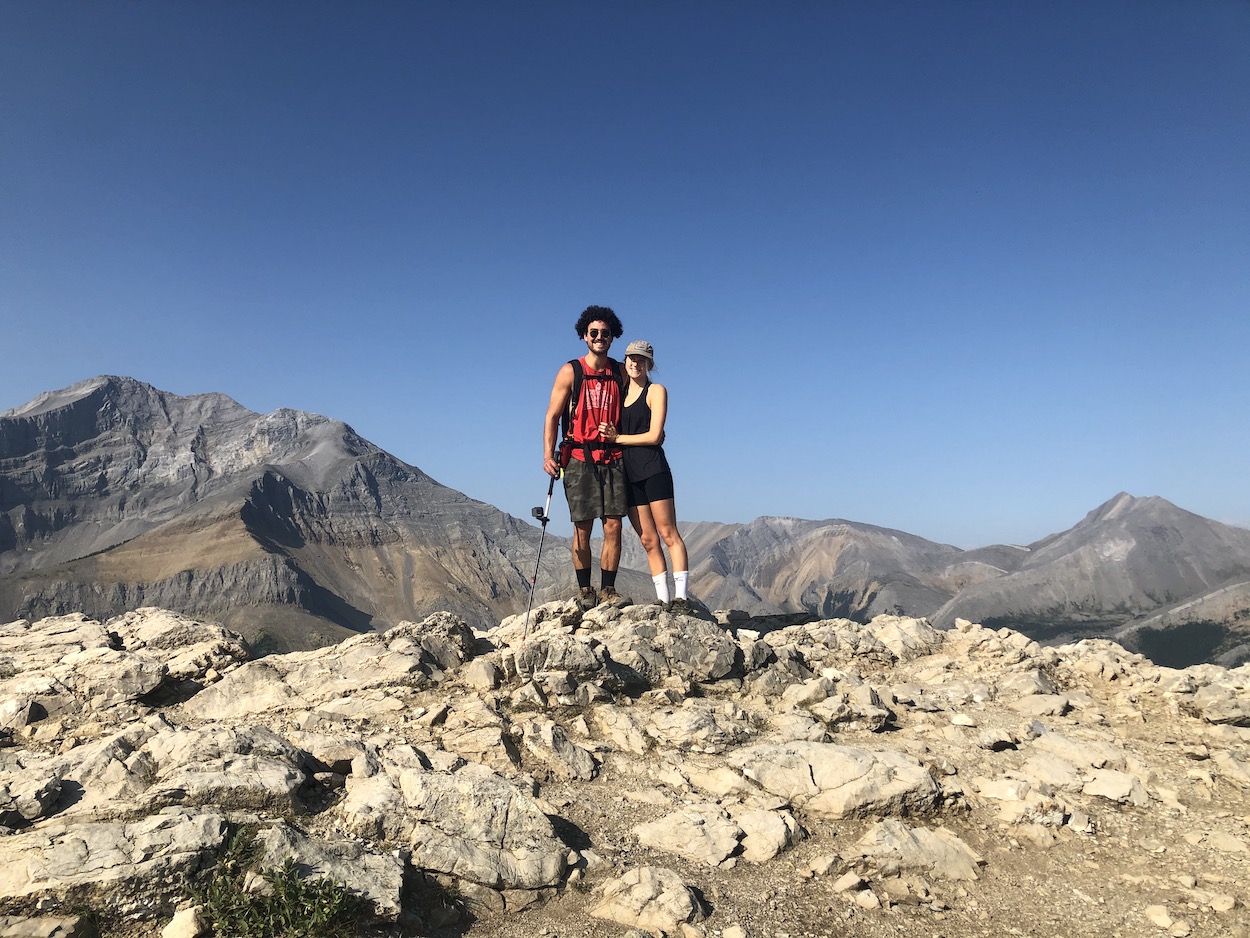 Let me know if you have any questions in the comments.
Happy Hiking!