Prices at North American ski resorts have absolutely skyrocketed and Whistler Blackcomb has not been left out of the party. With all the hype and such high prices 'Is Skiing and Snowboarding At Whistler Actually Worth it?'
If you were asking me I would say YES absolutely. I've skied at loads of resorts and I personally always find the variety, snow, and plethora of expert terrain to be king. However, I'm quite biased since it is my home mountain. I purchase a season pass for Whistler every year, ski 40 plus days, and love every minute of it.
However, this isn't about me. There are many people up there who don't have as positive an experience and would much rather spend their time and money at other resorts.
This post will review the Pros and Cons of skiing and riding at Whistler Blackcomb so you can determine whether or not skiing at Whistler is actually worth it for you.
The Bad
Let's start by reviewing some of the 1-star reviews from some keyboard warriors over at Snow-Forecast.com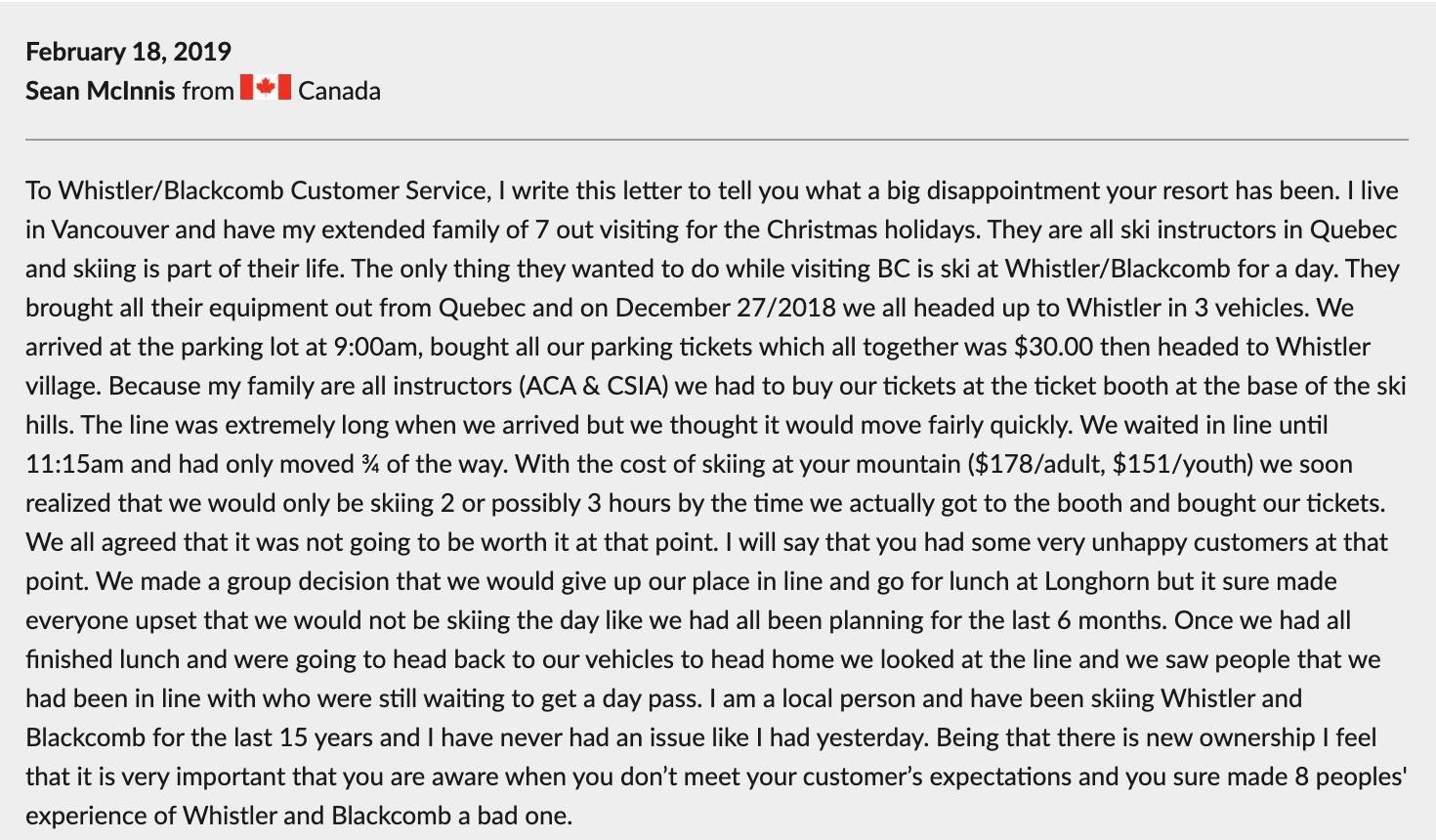 First we have Sean who made his disappointment very clear in his comment. I totally can empathize with how frustrating Sean's experience was. However, he made some fundamental planning errors when arranging a ski day at Whistler. Firstly, he was skiing right in the middle of the Christmas Holidays (one of the busiest times at Whistler) so there was no surprise to the amount of lines he experienced. He arrived way too late. At this time of year, if you arrive at 9am you will have absolutely no chance of getting up the mountain at a reasonable hour. If you need to buy a ticket from the till, get to the mountain early, have one person stand in line for the gondola and the other go get the tickets. I really doubt this guy is a local skier because no local would be surprised by a gigantic line on December 27th. Enough with picking apart Sean, let's move on.

Next up is Lyv. This is a really common complaint I hear among skiers and boarders at Whistler.  It may be the case that Vail's standards for opening the Alpine on Whistler and Blackcomb have gone down (meaning they are willing to take zero risk when opening Alpine areas with a questionable snowpack). Avalanche control is complicated and snowpack has been really weird of recent. Frankly, I'm just happy we have the opportunity to ski crazy terrain and not have to worry about avalanche and other risks. I don't have all the answers so the question of whether it is management, staffing or a money saving issue, thats still up in the air. Last year I heard cannons going off all of the time, so it is clear that they were trying. I rode the alpine loads last year and didn't feel like it was an issue. I'm thankful for the hard work patrol does to keep us safe while skiing the alpine on the resort.

Mark was another person who is frustrated with Whistler lines even outside of the school holiday period. He is not wrong, the lines suck and the food is extremely expensive (that's why I always pack a lunch). His complaint about no powder goes unwarranted, hitting a powder day is all luck and is an unrealistic expectation when visiting Whistler for only 5 days.
The Cons
Aka why should you HATE Whistler Blackcomb
Long Lines
This is probably the biggest con and most frustrating thing about Whistler. It is such a popular destination that crowds get crazy. On peak days lines snake up to he gondola and can be over an hour. Most locals get up early or ski late afternoons in the holiday season to avoid painful lines. On a powder day, any day of the week, or time of the year, there will be huge lines. On a huge POW day even if you only get a few runs in, it is still worth it! Just remember to get similar powder lines you would have to hike hours in the backcountry or go heli skiing! So, a few lines here and there are a decent trade off.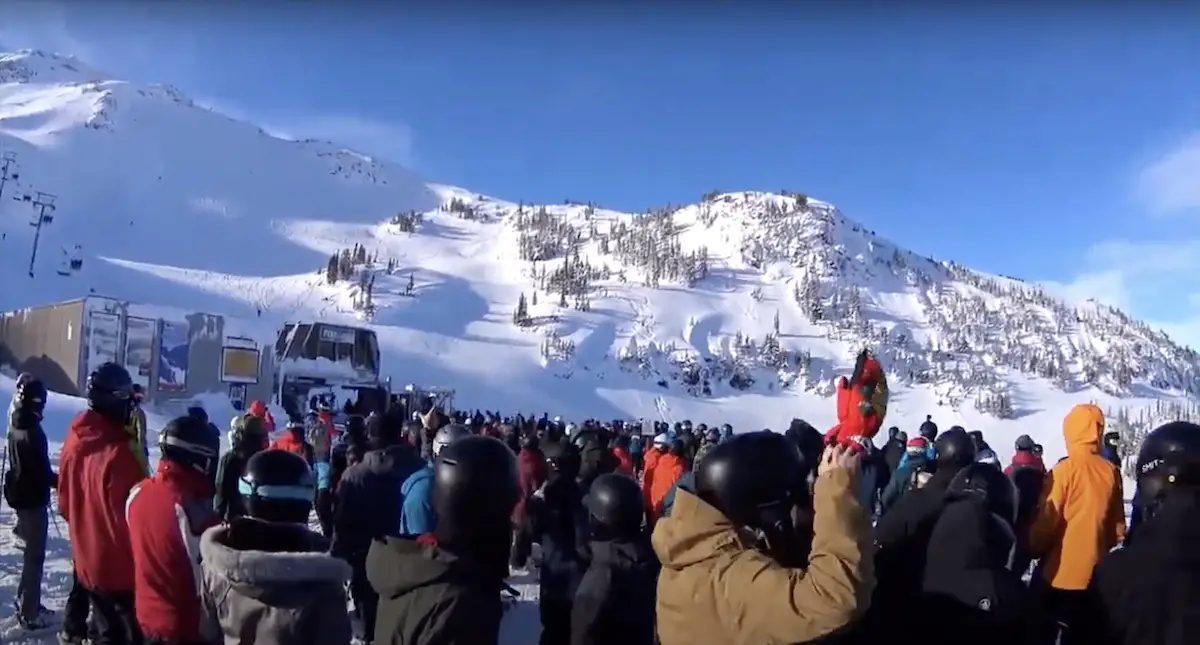 Expensive Lift Tickets
A single day lift ticket is wildly expensive. If you are planning to ski Whistler you should always purchase an edge card. This way you will bring your days on the mountain to a much more reasonable cost.
A 5-Day Edge Card is $423 CAD this year. That brings your daily cost of skiing and riding to about $85 CAD per day. In my books, this is a pretty reasonable price, think about how much it costs to go out to dinner or play a round of golf.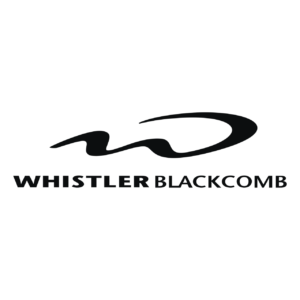 Overpriced Food
Forget Lunch? You're going to have to chow down on a $20 burger with no fries. Food prices on the mountain are nuts and you'll drive yourself nuts if you don't pack a lunch and snacks in your pocket
Management (Vail)
Vail is hated among locals at Whistler. Vail's primary focus is on the ultra-wealthy vacationers and not the community.  One of the most notable stickers on the barrels at the top of Spanky's Ladder reads 'Rob Katz Skis In Jeans'. Rob Katz is the CEO of Vail resorts, and I hope he does indeed ski in jeans….  At least we all have a scapegoat to vent about if something is bothering us at the mountain. Sorry Rob.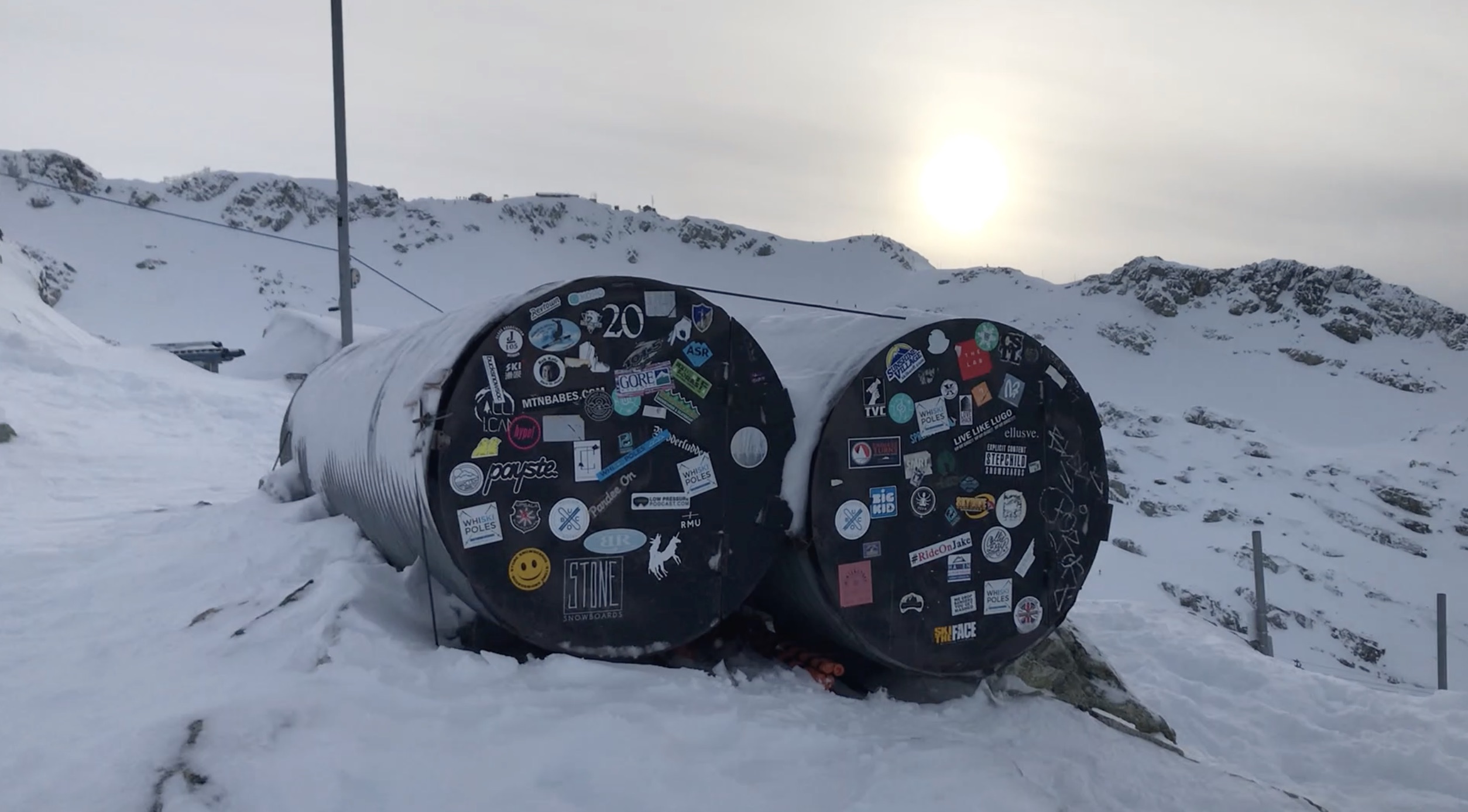 Unpredictable Weather
It is a mountain, so weather is always changing. You will never be guaranteed powder or sunshine.
Whistler 'White Out"
Sometimes it feels like whistler is always foggy or has flat light. Variable visibility sucks! It is also super disappointing when you can't see a thing up top because Whistler views are INSANE. The best thing you can do to combat flat light is to wear a good pair of goggle lenses meant for skiing on grey days. Also stick to the trees and your day will be much more enjoyable.
Accommodation Prices
Whether you are staying for a night, a week, or trying to find full time housing, prices are insane. The average Joe cannot afford to stay at Whistler anymore which is pretty sad. For the locals, finding reasonable housing is an extreme challenge
Confusingly Large
Whistler Blackcomb is so big that it can be confusing to navigate. If you don't know Whistler well, and have a plan for the day than you may miss out on enjoying some of the best parts of the mountain.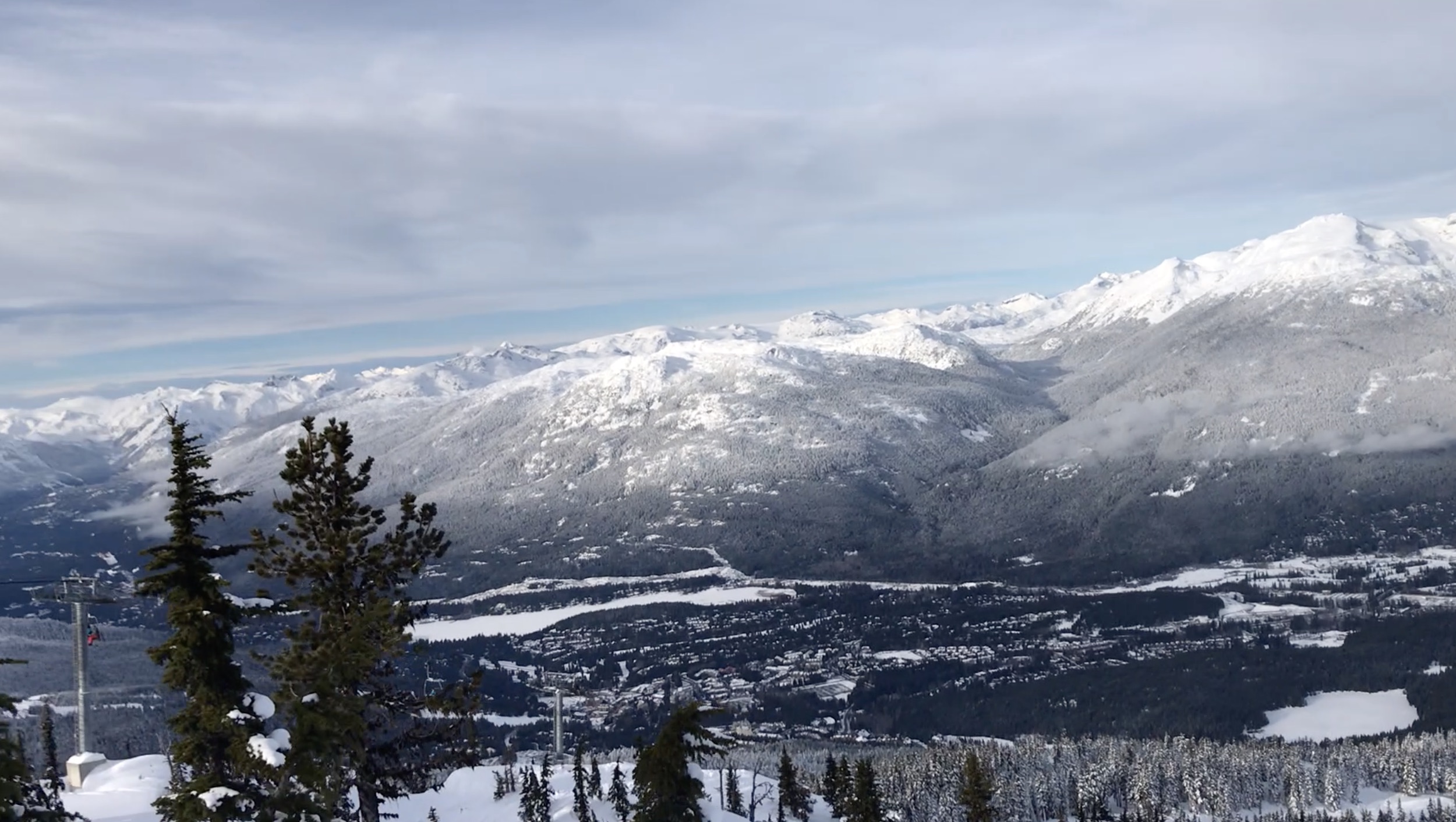 The Pros
Largest Ski resort in North America
Plain and simple It's HUGE. Skiers and riders have 8171 skiable acres to explore, 37 lifts to ride and over 200+ trails to fly down.
Huge Powder Days
When the powder falls it really FALLS. Pow days at Whistler are deep and are what dreams are made of. You'll feel like you're heli skiing as you punch your way through waist deep pillows in the alpine.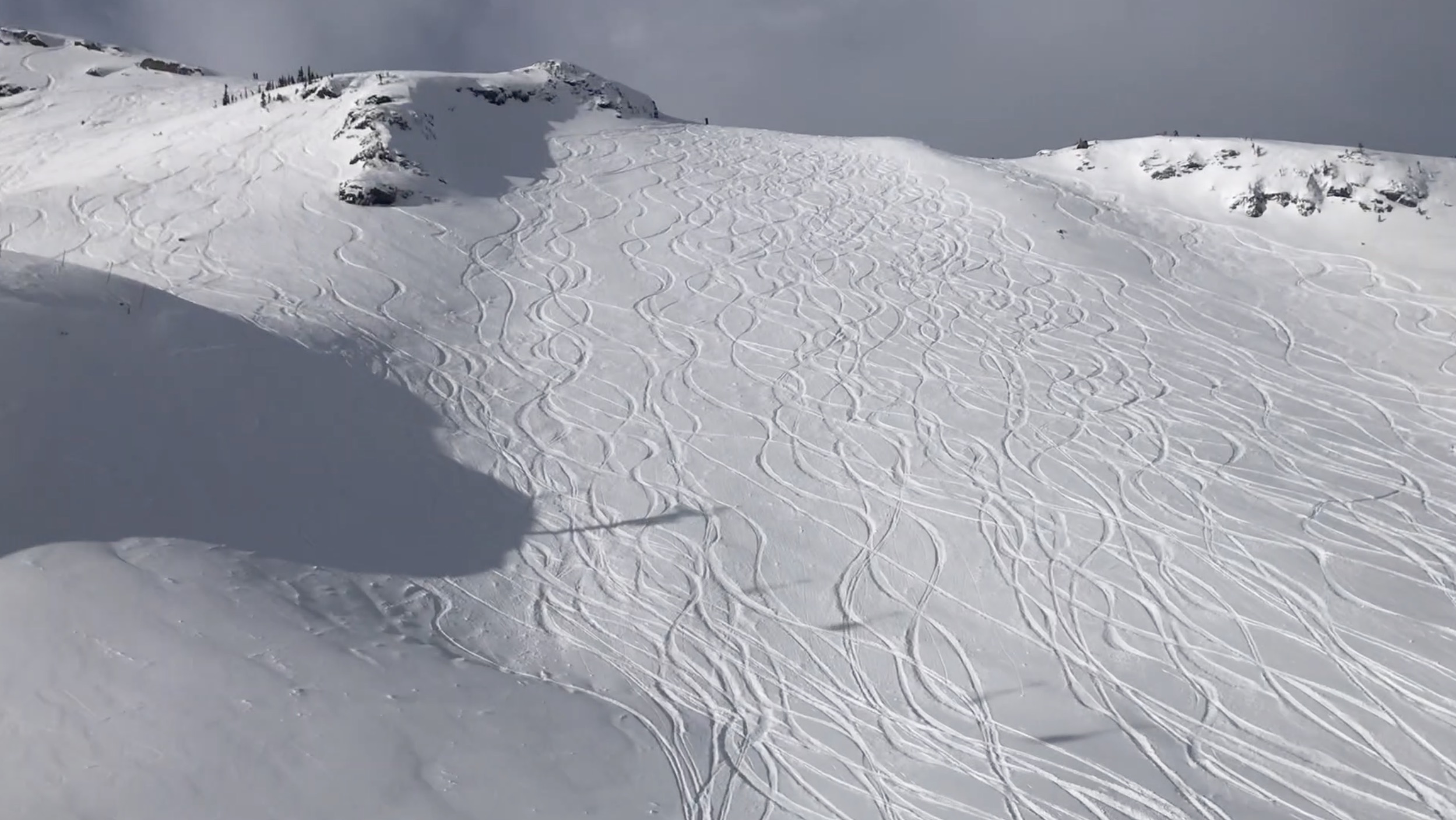 A Lifetime Of Terrain To Explore
There is so much terrain. You could ski Whistler for your entire life and not be able to ski every line on the mountain. The mix of terrain is fabulous for people of all skill levels and preferences. Everyone will be having a good time.
The Vertical
The vertical drop at Whistler is 1,530 meters (5,020 feet). That is HUGE. To put this in perspective, the vertical drop at Cypress Mountain in Vancouver is only 610m/2,010ft. Whistler will keep the vertical hungry steep skiers happy as a clam.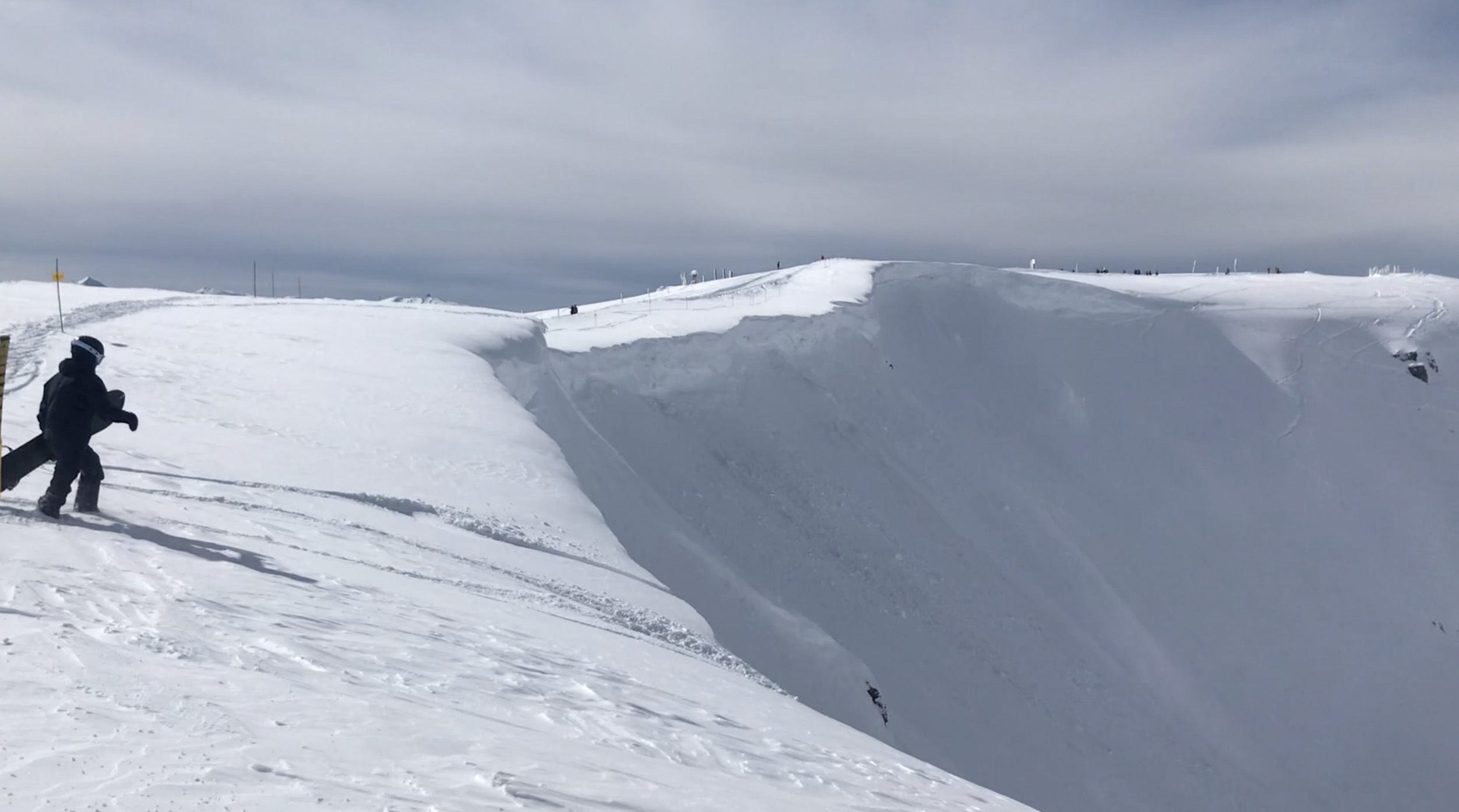 Unparalleled Backcountry Access
High Alpine Backcountry Access has never been easier. You can hope right off the chairlift/T-bar and have endless untouched backcountry terrain to explore. Whistler Blackcomb is also home to the Spearhead, a challenging high alpine ski traverse covering 20+ miles and traversing 13 glaciers and 9 passes between Whistler and Blackcomb Mountains. If you're interested in a sweet challenging backcountry ski daytrip check out my post on Mt Pattison.
Extremely Long Season
You can ski on Whistler 7 months of the year. Skiers and riders can enjoy Whistler from Late November to the end of May. It has never been easier to juice every dollar out of your seasons pass.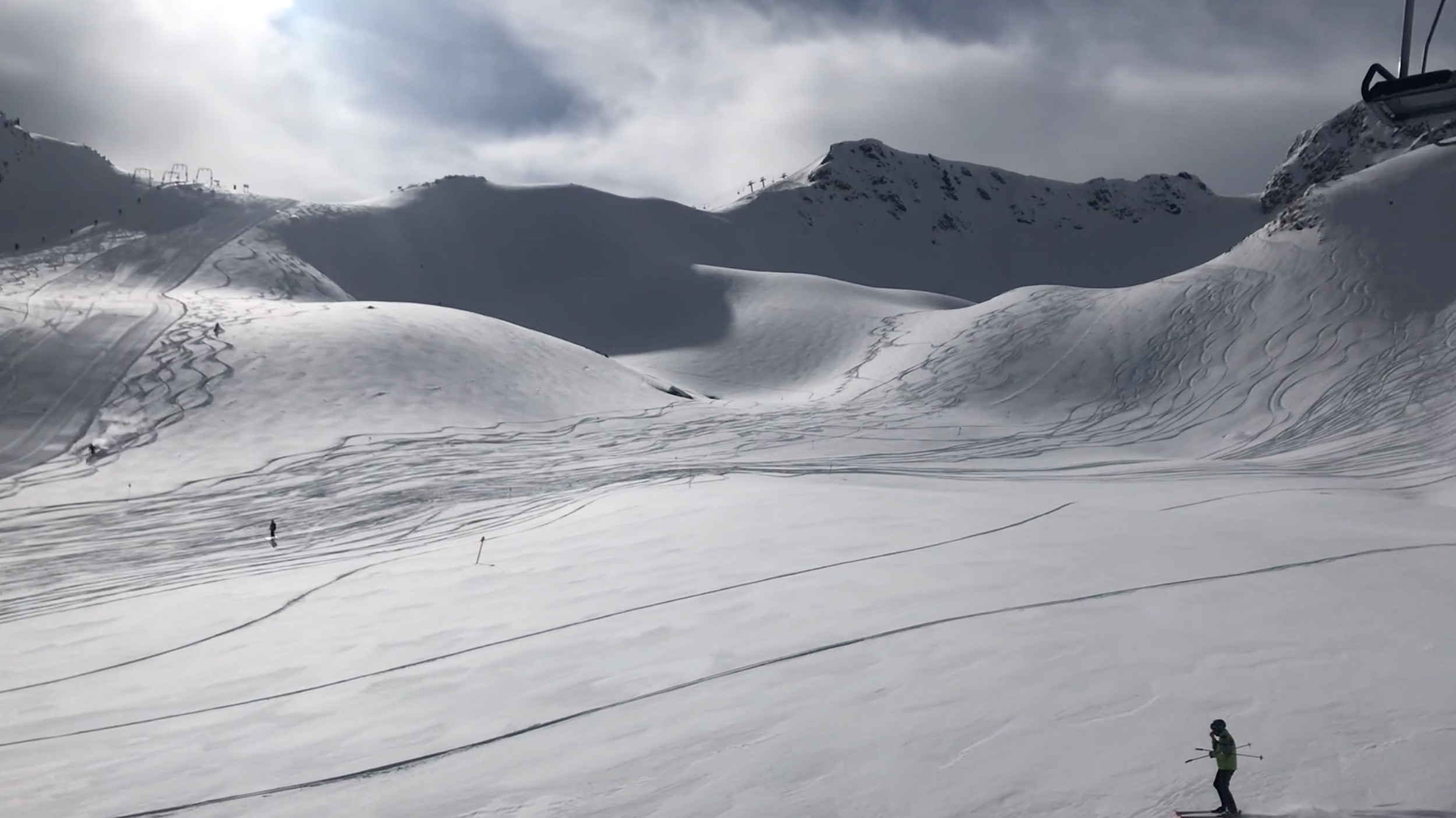 Great Après Options
Lastly, off the mountain Whistler is loads of fun. It's well known for its post ski party atmosphere and great dining options.
With All The Pitfalls How To Guarantee A Positive Experience?
There are a couple key ways you can better your experience and make it worthwhile.
The FIRST is to optimize your day and plan appropriately. Check out my post on how to plan the perfect Whistler Blackcomb ski day. 
SECOND, if you only have a limited number of days on your pass, you need to check the weather. I've gone into more detail about how to predict the short term ski conditions at Whistler HERE. 
THIRD, is to be in the present and be positive. Even on the busiest of days and wildest of weather conditions I've never had a bad time when I'm on the mountain. You're lucky that you have the opportunity to be there in the first place so make the most of it and have a smile on your face.
So is it Worth It To Ski At Whistler?
YES ABSOLUTELY.
If you have never been to Whistler, you need to go for it! Skiing and Riding and Whistler Blackcomb is an experience that everyone needs to try at least once. If you take all the planning steps I recommend and arrive with a smile on your face then you will be in the best position possible to have a great time!
Let me know in the comments what you HATE and LOVE about WHISTLER BLACKCOMB?