I absolutely love skiing in the trees. You might think I'm crazy, but, some days I love it more than skiing wide open powder filled bowls (ie. Whistler Bowl, Spanky's Ladder, Secret Bowl).  Bowls are so dreamy and truly unbeatable on a solid snow day with great visibility. However, unlimited visibility and Whistler Blackcomb are two words that don't often fit together.
My favourite powder days at Whistler are always spent skiing in the trees. Trees create visibility on foggy days, protect the snow from sun and wind, hold snow hostage and also hide it from other skiers. Some of the deepest, fluffiest powder is often tucked into the trees just waiting to be stumbled across.
You don't have to head off into the backcountry to find awesome tree skiing in Whistler Blackcomb. There are amazing powder stashes located throughout the trees all over the mountain. Sometimes the best tree skiing can be experienced by just popping in and out of the trees while skiing down the main runs.
In this post I'm going to introduce you to some awesome spots where advanced/expert skiers can play around in the trees. PLEASE NOTE, these are not marked runs and you should always stick with a friend and exercise caution when skiing in trees. Whistler Blackcomb is a massive resort and the hazards are very real. Take your time when getting to know new areas. Cliffs, rocks, and fallen trees exist everywhere and will not be marked off main trails.
Always wear a brain bucket AKA a helmet and goggles while ripping in the trees. I get smoked with branches all the time and couldn't imagine riding without protection.  If You're looking for some high quality affordable goggles and helmets check out the Vision Goggles and  Diamond Snow Helmet with MIPS technology. They are  super affordable and will keep you brain and eyes protected while skiing trees all day long!!! (Use code JAMES10 for a 10% discount on anything on the website)
7th Heaven Express
The 7th Heaven Express is one of my favourite spots to ski on the mountain. The slope angle down the entire bottom portion of 7th heaven is moderate and the perfect spot to enjoy world class tree skiing in some really solid snow.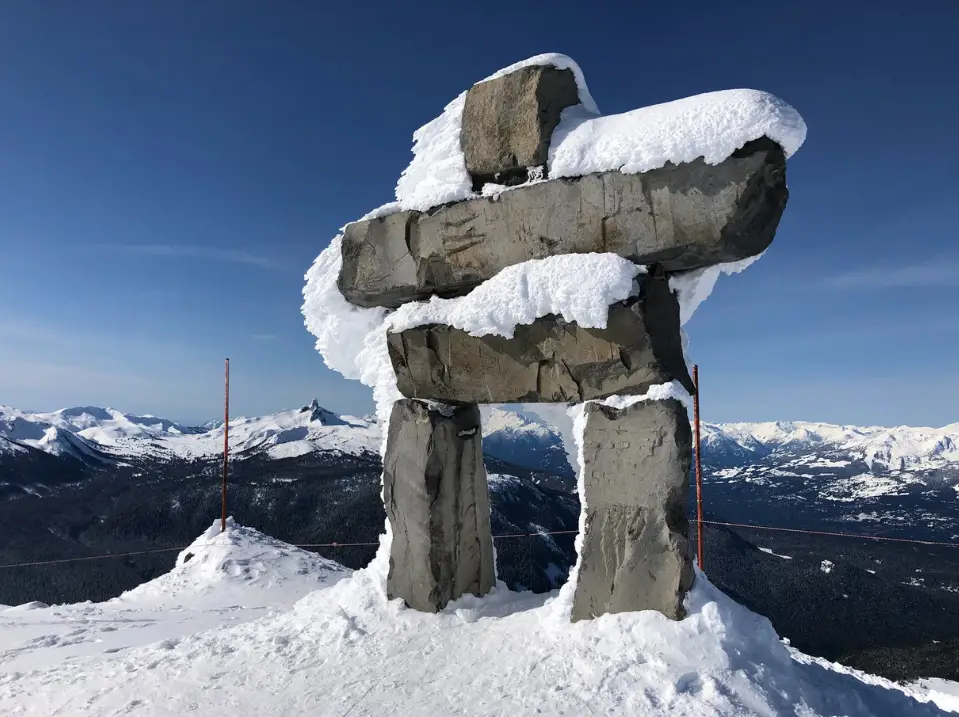 1. Everglades
The glades in 7th heaven are some of my favourite on the mountain. To the skiers right of the 7th heaven chairlift is everglades. The run is located below Greenline. Don't forget to ski the open bowl above the everglades as it's very enjoyable, just watch out for wind lips. You can either ski everglades or head off to the right down the unmarked tree skiing runs. Welcome to tree skiing paradise. The further you traverse to the right away from everglades the tighter the trees and steeper the slope gets. This is a great spot to explore and learn what lines you like best!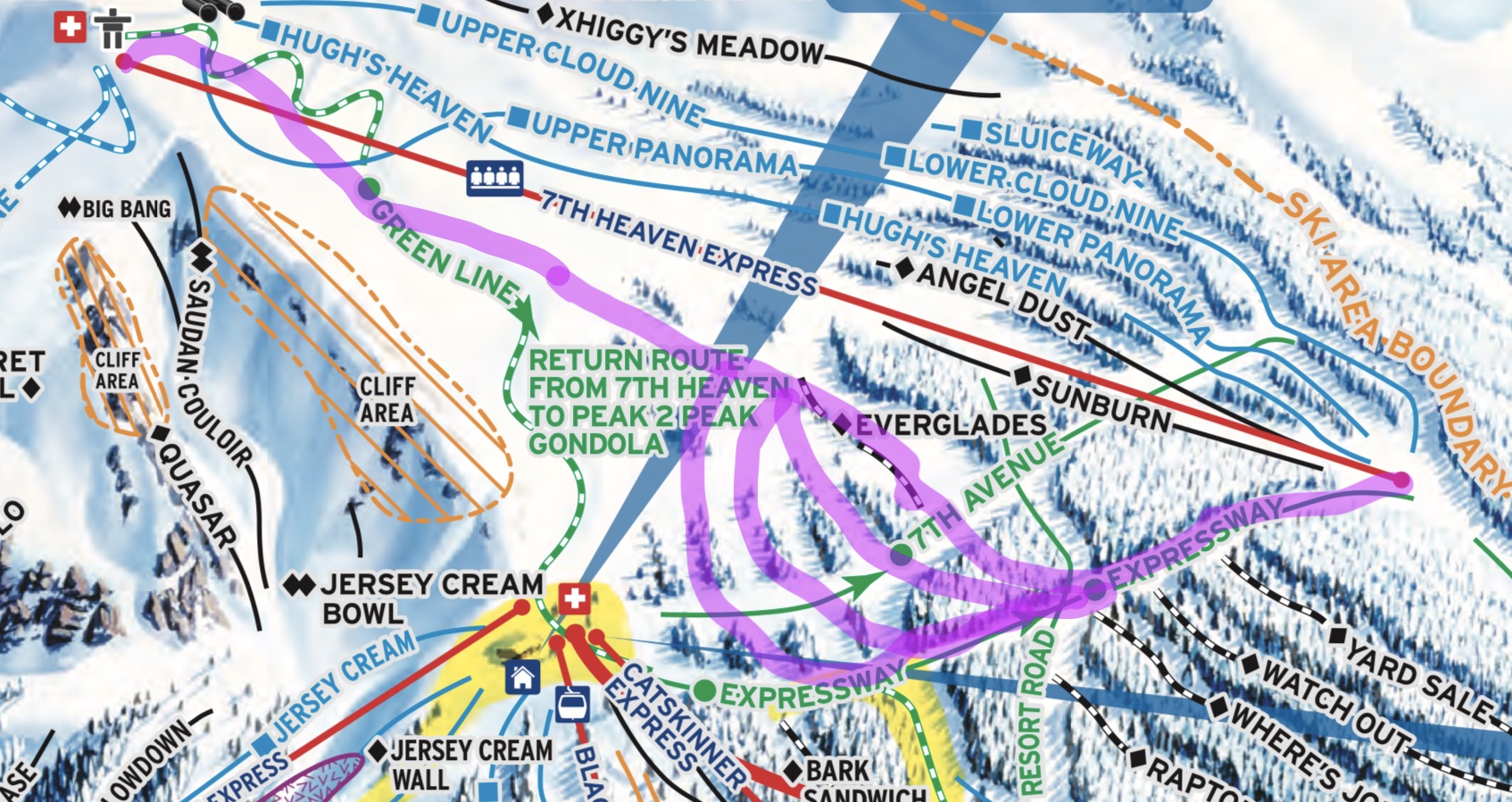 2. Angel Dust, Panorama & Hughes Heaven
To the skiers left of the 7th Heaven Express lies another fantastic tree skiing haven. Ski down upper cloud nine, panorama or hughes heaven. About half way down you will notice tree areas appearing on either side of the run. Since these trees are entirely surrounded by groomed runs it is impossible to get lost. The slope angle is more mellow than everglades and the upper portions of the trees are more sparse becoming tighter the closer you get to the bottom. I always find this area holds really deep snow. If you don't feel like heading straight into the trees try popping in and out of them from the groomed runs, you will still get loads of great turns.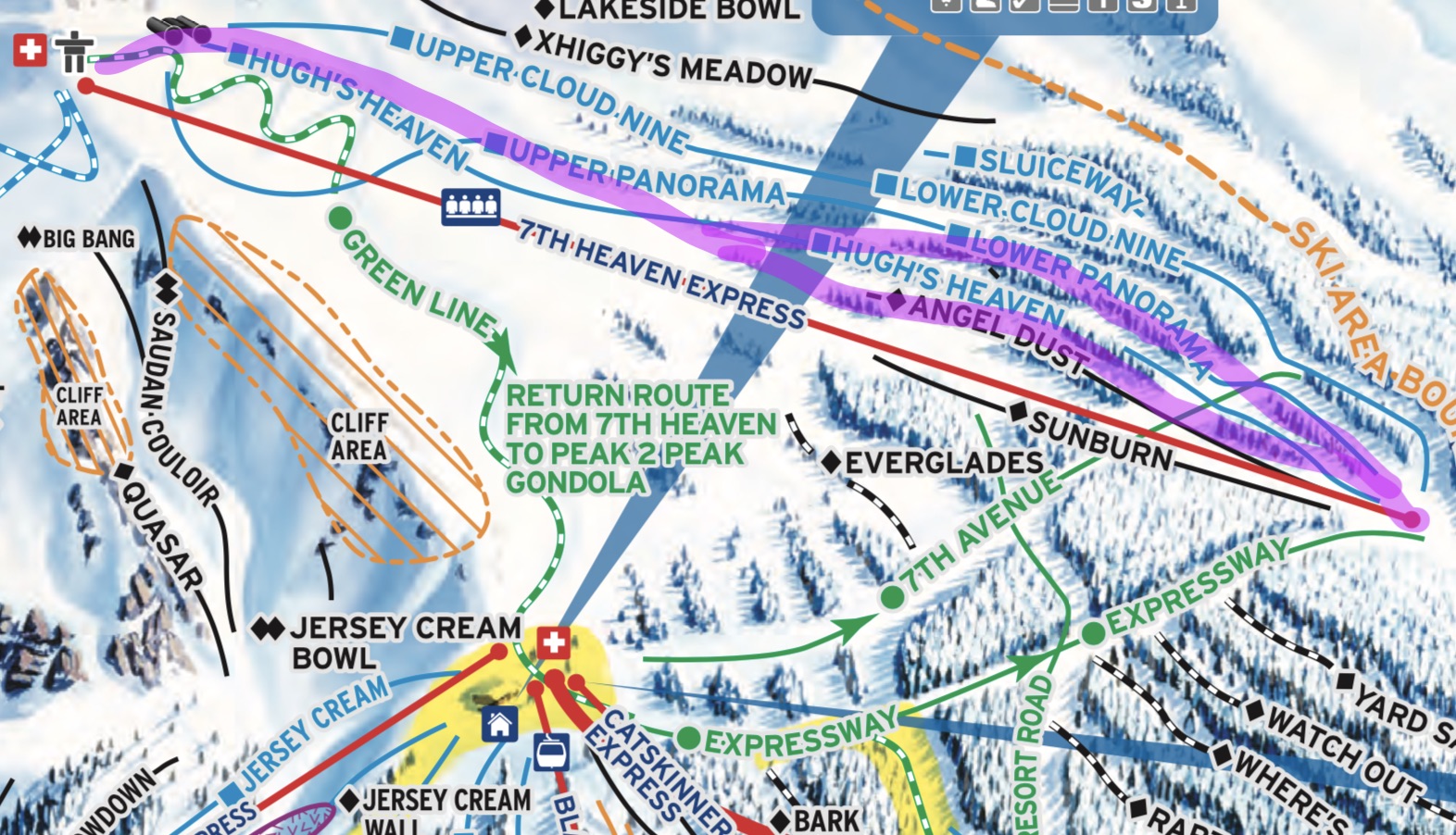 Crystal Chair
The Crystal Chair is one of my absolute favourites. It offers a plethora of tree skiing opportunities varying from extreme to intermediate.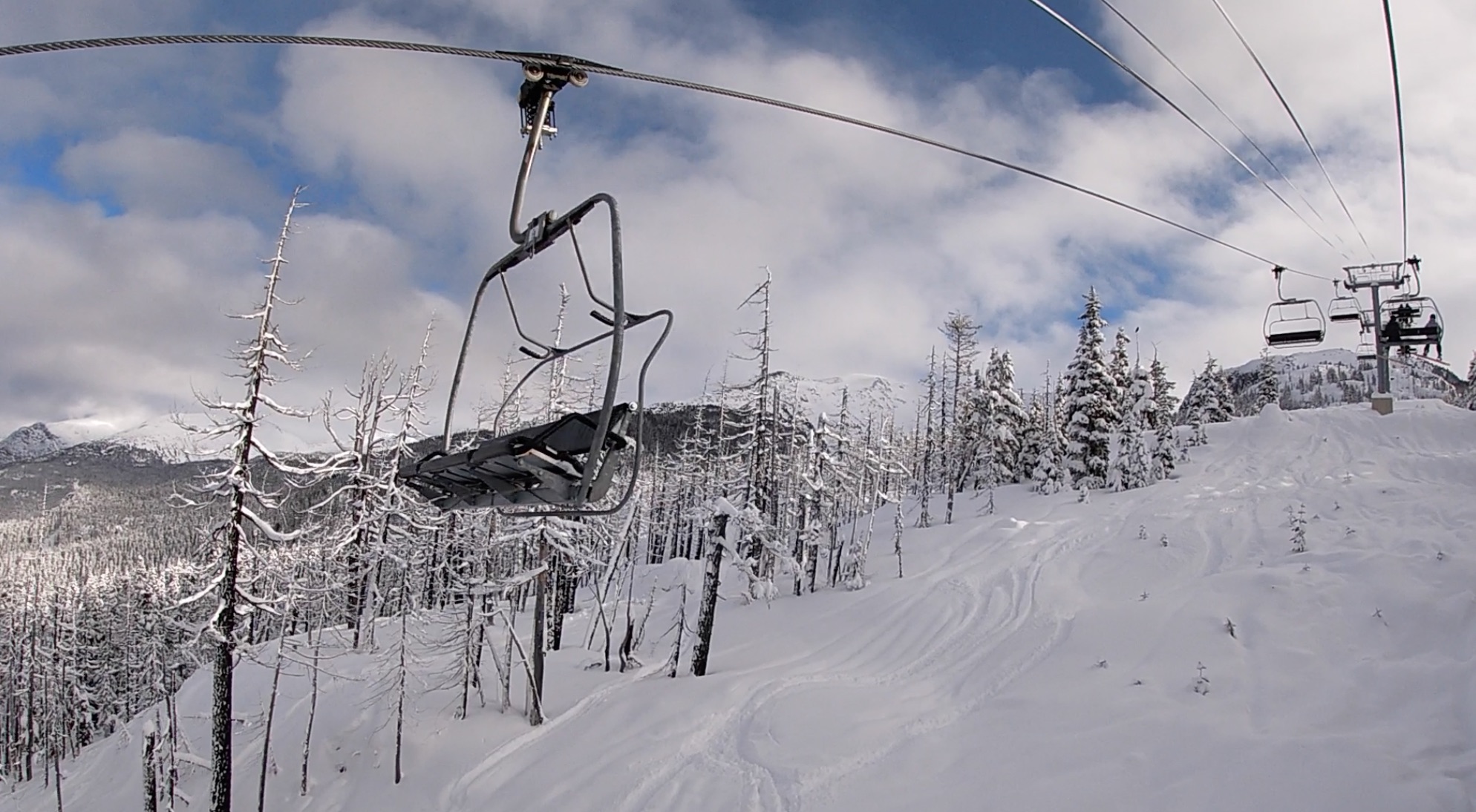 3. Arthurs Choice & Outer Limits
The tree area between Arthurs Choice and outer limits is the ultimate spot on Blackcomb mountain for glade skiing. The slope is consistent, rolls, and doesn't get overly steep. If this run was groomed it would be rated as a blue. Arthurs choice and Outer Limits is filled with moguls but on fresh snow days, it is absolute heaven in there. The trees between these two runs are well spaced and remind me of the glade skiing that people are familiar with in Eastern Canada.  There are no major cliffs in this area and since you have Outer Limits to your right and Arthurs choice to your left you do not have to worry about going out of bounds. This is a great spot to get comfortable and gain confidence when learning to ski trees in Whistler Blackcomb.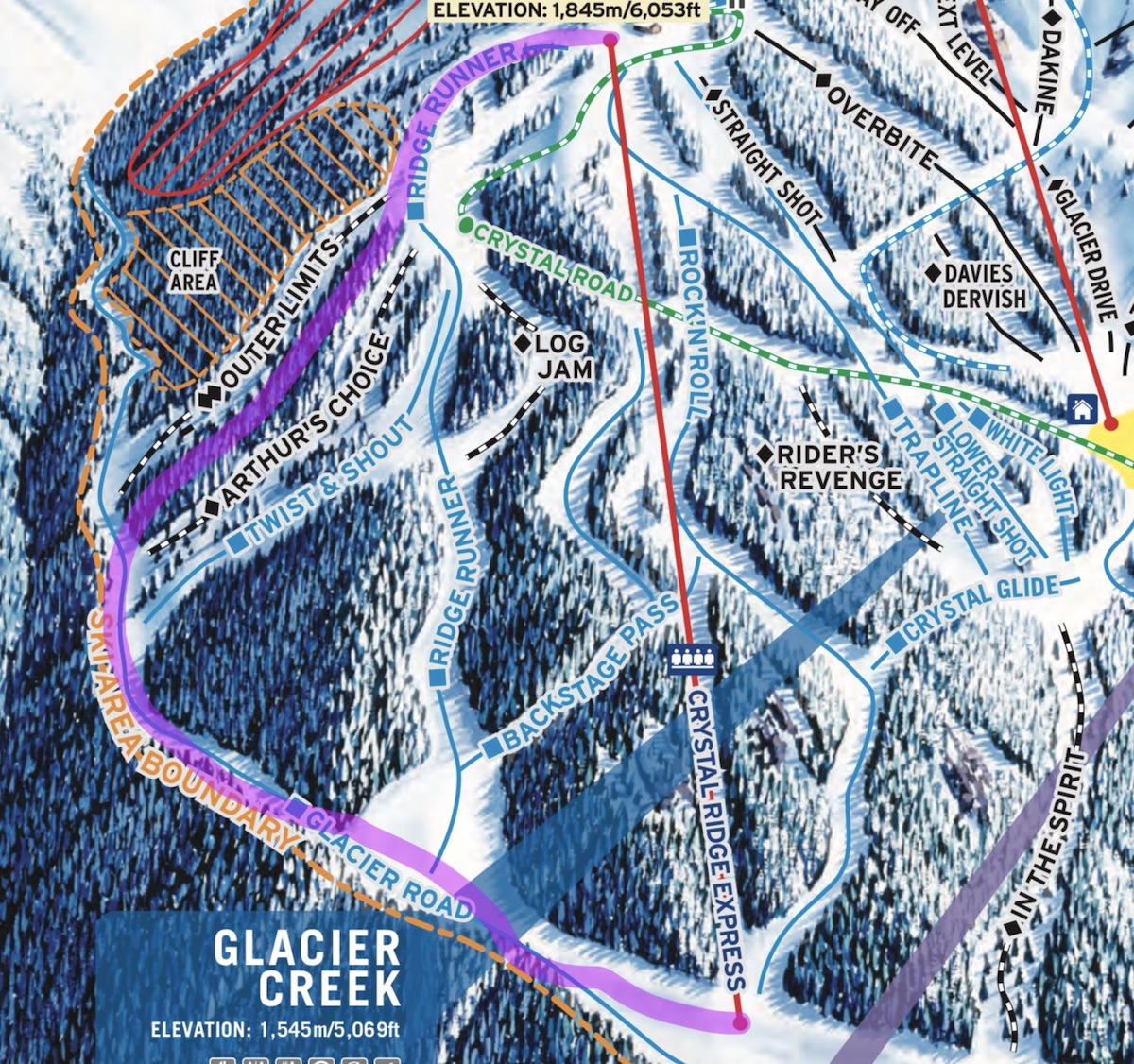 4. Log Jam, Ridge Runner
Slightly right of the Crystal chair is some amazing tree skiing. One of the steepest sustained fall lines on the crystal chair is directly beneath the chairlift. This is not technically a marked run because there are lots of unmarked drops and cliffs. However, if you are a really competent skier and like some drops and challenges give the lift line a whirl on a good snow day. If you don't want to end up standing atop cliffs then stay in the trees between the Crystal Chair and Ridge Runner. Once you reach the end of log Jam the trees will tighten up so traverse over and get some turns on Twist and Shout or Arthurs Choice.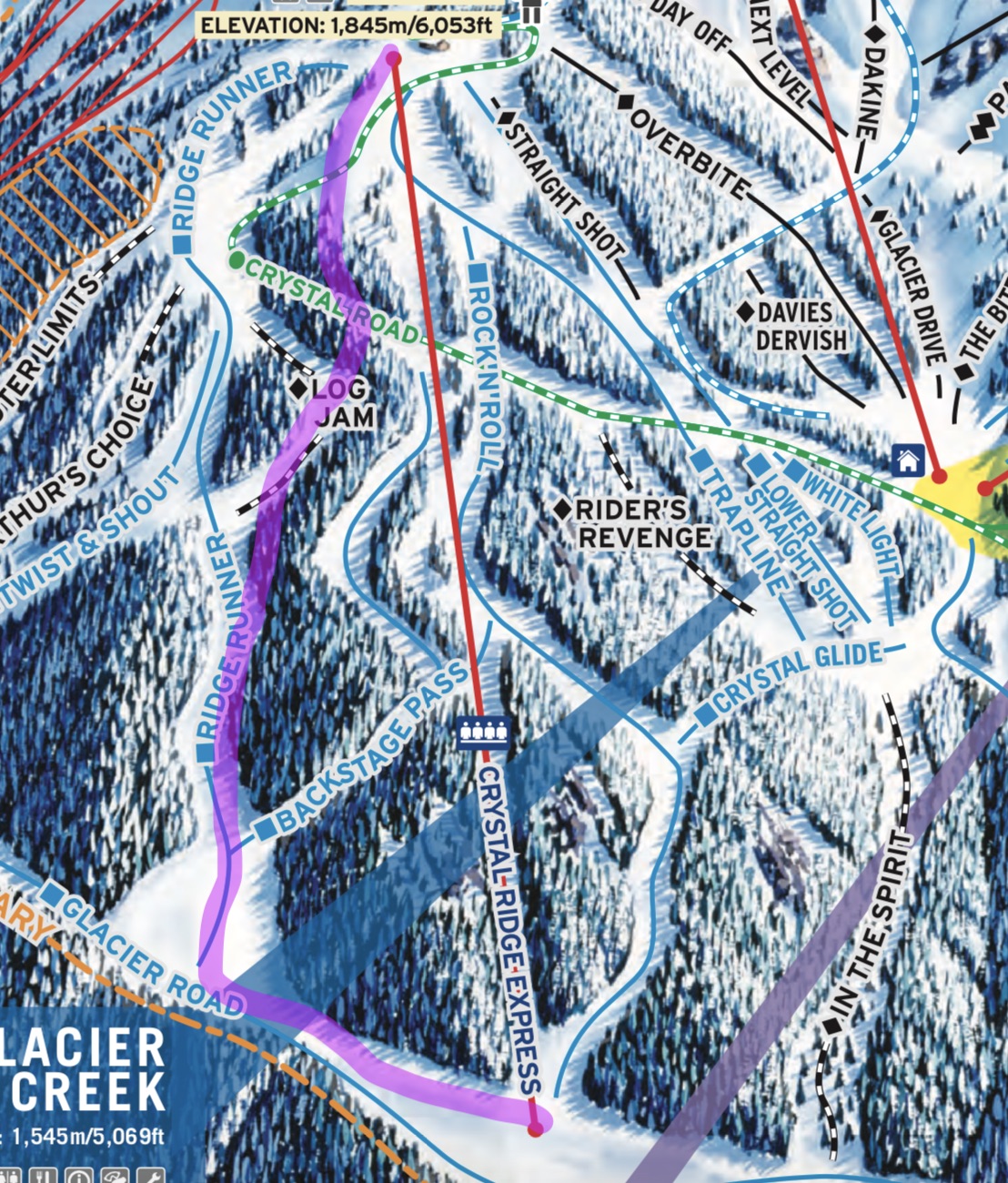 5. Overbite & Straight Shot
If you are comfortable with steep and tight trees give this one a shot the next time you are skiing from Crystal chair back to Glacier creek lodge. Head down Crystal road and once you pass overbite take a hard left into the trees. There is usually some sweet snow stashed in here, just be aware of the many roots, stumps and fallen trees that are hiding beneath the snow.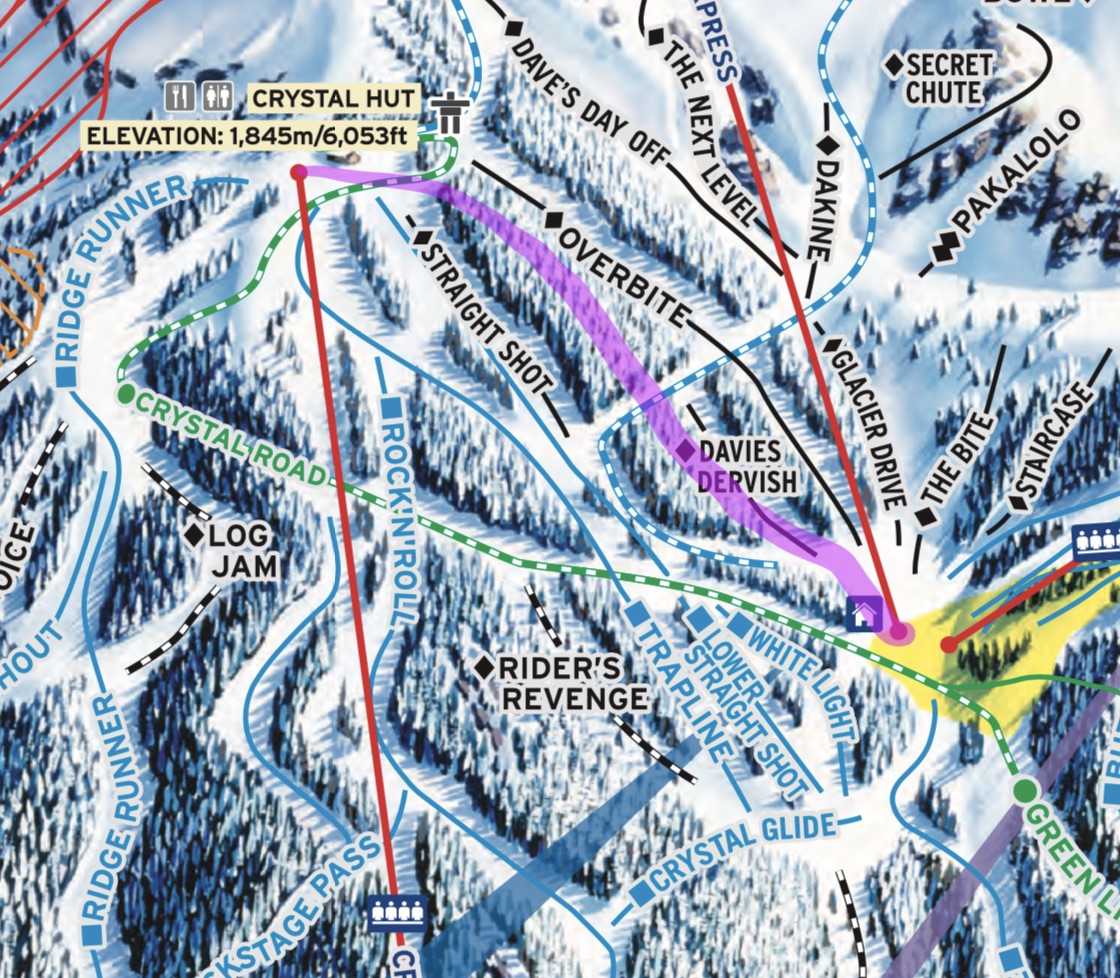 Blackcomb Gondola/Catskinner
Tree skiing on the runs accessed via the Gondola & Catskinner chair are some of the most intermediate friendly trees on the mountain. Lapping the Catskinner chair and playing around in the trees is one of the best ways to improve you tree skiing on Blackcomb mountain.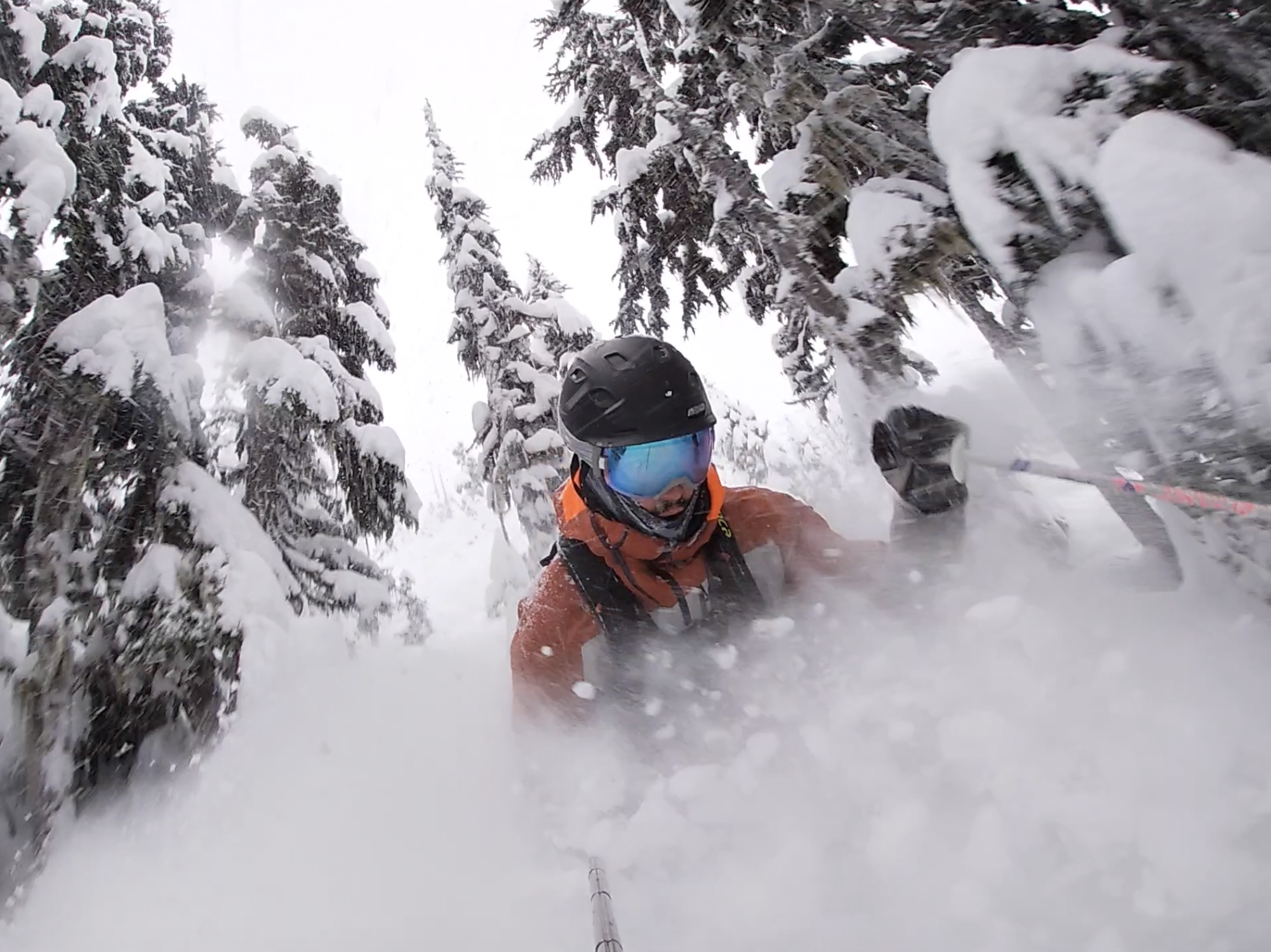 6. Yardsale, Where's Joe, Raptors Ride & Watch Out
These are four of the most underrated and underutilized glade skiing runs on the mountain. They are all marked runs and are ideal for skiers who are new to black diamonds and tree skiing. The trees in these trails are perfectly spaced and allow for turning with ease. They typically hold lots of fresh snow and because of the direction they face, the snow tends to be soft on harder packed days. The primary pitfall of these runs is that they do not connect with a chairlift. Skiing any of these glorious runs from start to finish will require riding sunset boulevard (a mellow catrack) all the way back to the Blackcomb Gondola's Mid-Station.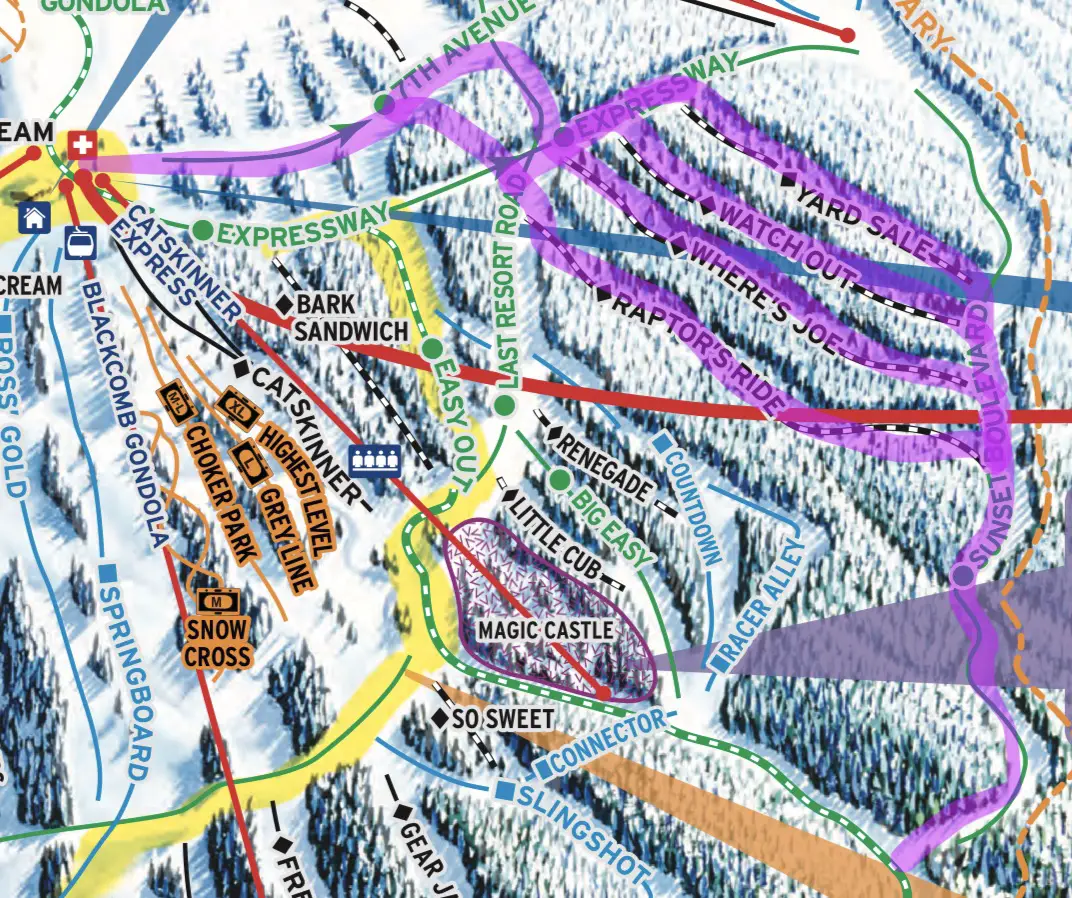 7. Bark Sandwich & Little Cub
Catskinner is the mecca of spaced glade skiing on Blackcomb. Bark sandwich and little cub are awesome glade skiing options. This is a great spot to introduce young skiers to the trees and you can encourage and entice them with a visit to the Blackcomb Magic Castle underneath the Catskinner chair. Although it is a great run for kids, I still love the spacing, flow, and find myself playing around in Bark Sandwich all the time.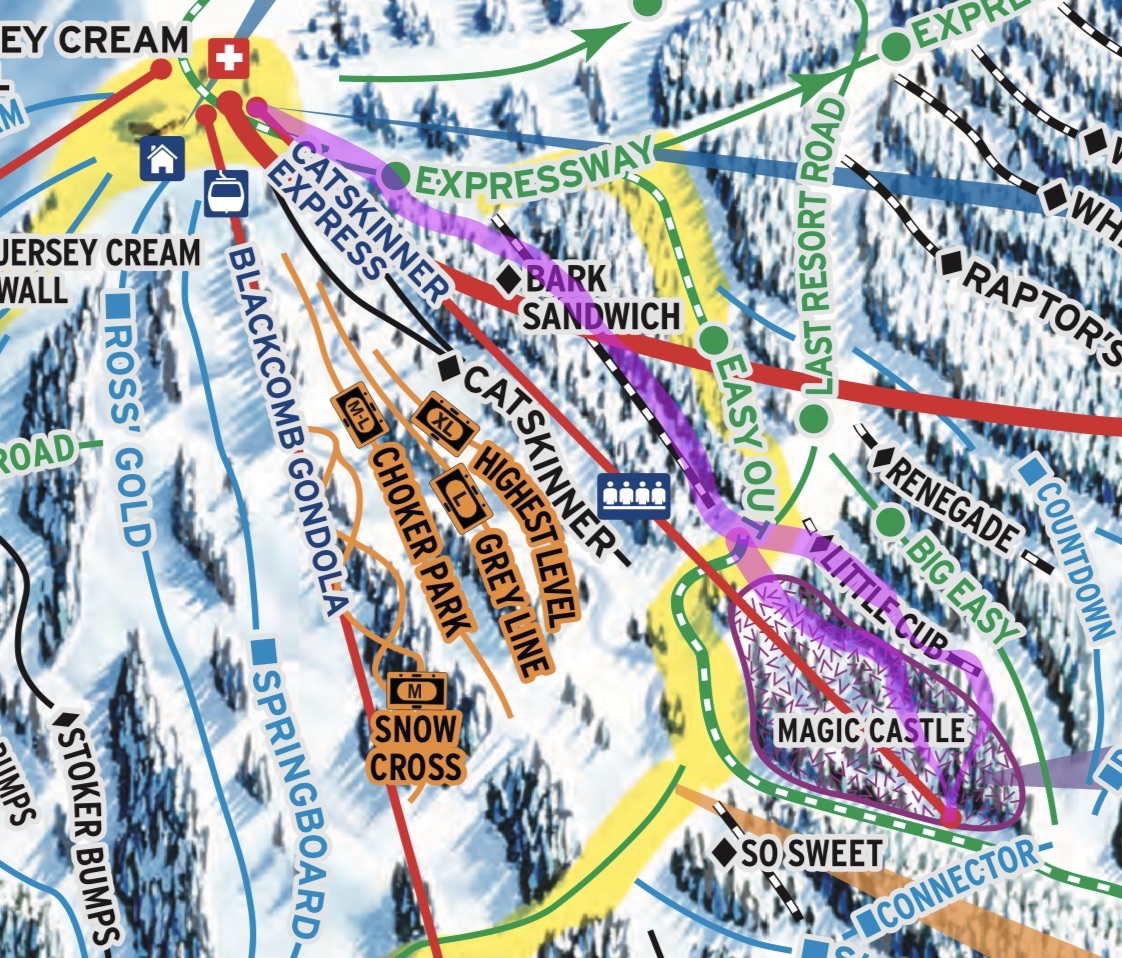 Jersey Cream Chair
Many people view the Jersey Cream chair as a 'taxi chair'. Although it is great for granting access to other portions of the mountain it can prove to be a great chair to cycle if you want continuous steep tree skiing.
8. The Bite & Staircase
Sometimes the alpine will not open on a big snow day and the Jersey Cream Chair will be your ticket to the highest elevation skiing on the mountain. When this happens, I always find myself playing around on the Bite & Staircase. Both these runs have steep sustained fall lines and the trees on either side offer fantastic skiing. There are some minor cliffs and drops scattered in the trees so ensure that you go slow your first time through and get to know the lay of the land before you start hurtling yourself through them.
Excelerator Chair  
The Excelerator Chair is a tree skiing paradise that is often underutilized and seldom talked about due to its low elevation. If the temperature is right, tree skiing on the excelerator chair is unparralled. Most skiers and riders will not spend much time on it as they make their way up to the Alpine. Excelerator is home to some of my favourite and most consistent powder stashes on the hill. If the lineups are big in the Alpine, the Excelerator is my go-to if I'm eager to get some non-stop skiing in.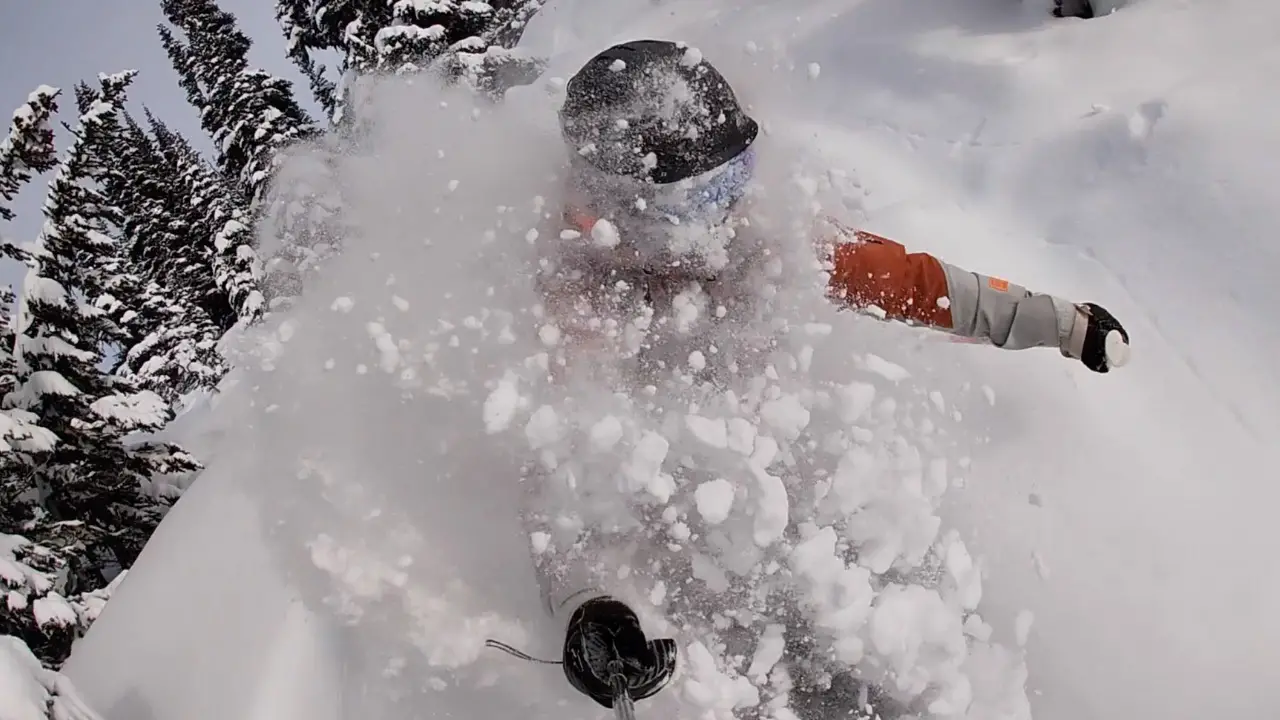 9. Gnarly Knots, Cruiser & Espresso
Head down Gnarly Knots and then continue to play around in the trees between Cruiser & Espresso. The trees have decent spacing until about ¾ of the way down where they begin to tighten up signalling to you to turn on out of them and rip the groomer to the bottom.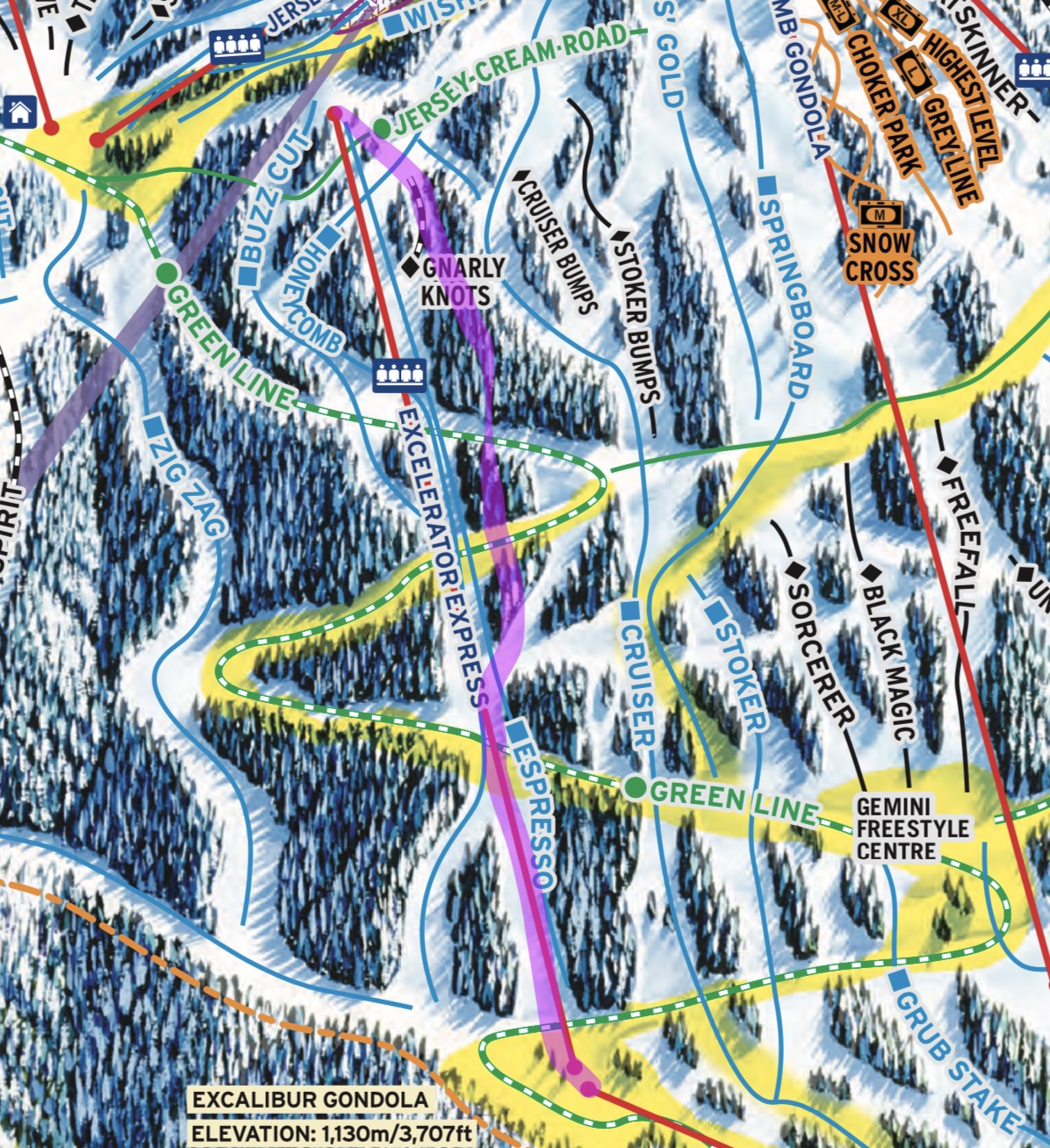 10. Buzz Cut & Zig Zag
The trees between buzz cut and zig zag are super enjoyable and make for some great exploring. Be weary when you first hop into this spot as there are a few small cliff bands about halfway down that can be tough to get through.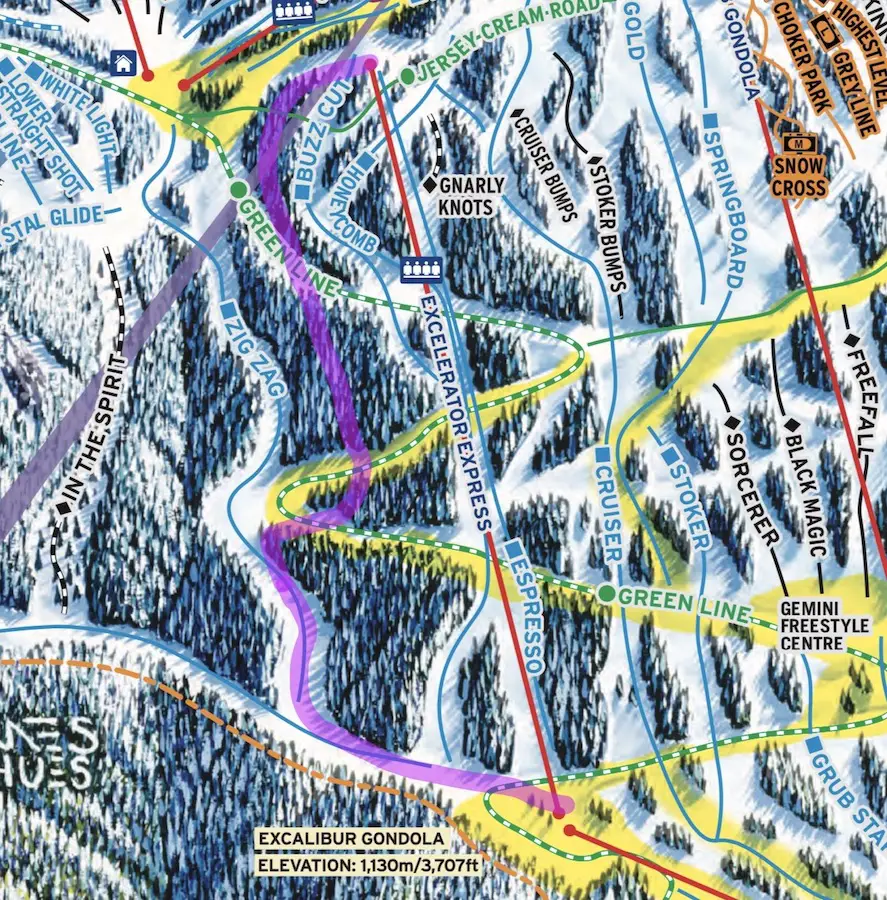 Tree skiing is truly the best, and I hope I've helped guide you into a few new spots! Remember Blackcomb is HUGE and these are only just a few of the hundreds of unbelievable powder stashes hidden in the trees on Blackcomb mountain. If you are looking for some tree skiing tips, check out my top 12 tips for tree skiing HERE. 
Please remember to always ski within your skill level and ride with a buddy in the trees. The trees aren't a place to experiment with steeper terrain, save that for the open runs until you are very confident. Tree wells are very hazardous and cause the greatest amount of skiing related deaths yearly in the South Coast,  way more than avalanches. Take it slow if you are learning a new run or area.
Tree skiing can be done safely and is one of the greatest thrills of skiing!
Have fun exploring!

What are some of your favourite tree skiing runs on Blackcomb Mountain?