I've got a close relationship with all of my ski gear, ESPECIALLY my boots. You marry your boots and date your skis. Once I am comfortable and trust any piece of my ski equipment, I have a very hard time giving it up. Believe it or not skiing on old equipment may actually become dangerous if gear is too old or worn.
I've designed this guide to help you decide when its time to  replace your favourite ski equipment! 
When To Replace Ski Bindings
Ski bindings (next to a helmet) are the most important piece of safety equipment when skiing. The function of bindings is simple. Bindings secure your boots to your skis, so you can ski! Bindings act as the connection between the inputs of your body movements and how the ski reacts.
Bindings play a secondary and very important role of releasing your boots during a fall. If your skis were to stay on during a nasty fall your legs and knees would be in a whole world of trouble. All skiers should be aware of the DIN setting on their bindings. The DIN (Deutsches Institut für Normung) is the standard industry recognized scale for ski binding release force settings. A ski binding will release if there is either too much forward pressure or a large twisting force is applied to the boot. Skiers need to choose a setting that matches their skill level. If you are an expert who skis off cliffs or ski races, an unwanted ski release may actually cause an extremely dangerous situation. For a beginner, if the DIN is too high, and the ski does not release they may injure their legs and knees.
Bindings are sturdy pieces of equipment and if you maintain them properly and store them in a dry and temperature controlled place they can last longer than 10 years. Please note that manufactures do not allow ski technicians to work on bindings that are older than 8-10 years and each year they send out a list of bindings that have aged-out so to speak.  A quick pro tip for storage is to always set your DIN setting as low as possible in the off-season so they are not under tension in the off-season.  As long as your bindings have no physical damage and the release mechanism is working properly then you should keep on using them.
It is of the utmost importance that the release mechanism is working properly. If you ever have issues with pre-release or bindings not releasing it is best to have them checked by a professional. If your bindings are older than 10 years, are having release issues and cannot be legally serviced by a technician it's time to hang them up and invest in a new pair. Your ACL's will thank me! As long as your bindings have no physical damage and the release mechanism is working properly then you can go ahead and keep on using them as long as long as possible!
If you're in the market for a new pair of freeride bindings, check out the Look Pivot 18 GW. These bad boys will keep all those hard chargers locked into their skis when chuting through couloirs and jumping off cliffs.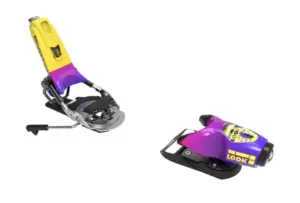 When To Replace Skis
If you are an aggressive skier destroying a pair of skis is actually quite easy, especially if you ride primarily off-piste and in the trees. However, If you don't wreck them, which is hard to do when you're having fun, skis can last a lifetime!
As long as your skis, bases and edges are in one piece then you can keep riding on them. I wouldn't recommend skiing on those triangle tip 200cm skis from the 80's but if you have a solid pair of shaped skis they will last as long as they can stay pieced together.
Check the bases and edges for any serious damage. By serious damage I mean massive core shots and physical cracks and gouges in the steel edges. These types of serious damage won't affect your safety, but may hinder the performance of your skis.
Always dry your skis and edges after each day on the slopes. This will ensure that rust and grime doesn't build up and eat away at the edges until you are next on the hill. I'd also recommend you adopt and follow a basic waxing and sharpening schedule so your skis are always performing at their best. Sharpening keeps your edges from rust and other damage and waxing protects your ski bases from drying out. Waxing and sharpening is super easy to get into and I've put together a fantastic Waxing Guide for Beginners.
Technology changes so fast with skis these days it's hard to keep up. But, its sure as hell nice to treat yourself to a new set when you have the chance, and a good set of skis can always take your skiing up to the next level. If you're interested in buying a new set of skis check out the Ultimate Guide to Buying Skis so you can find a set that works perfect for you, your style and your skiing ability.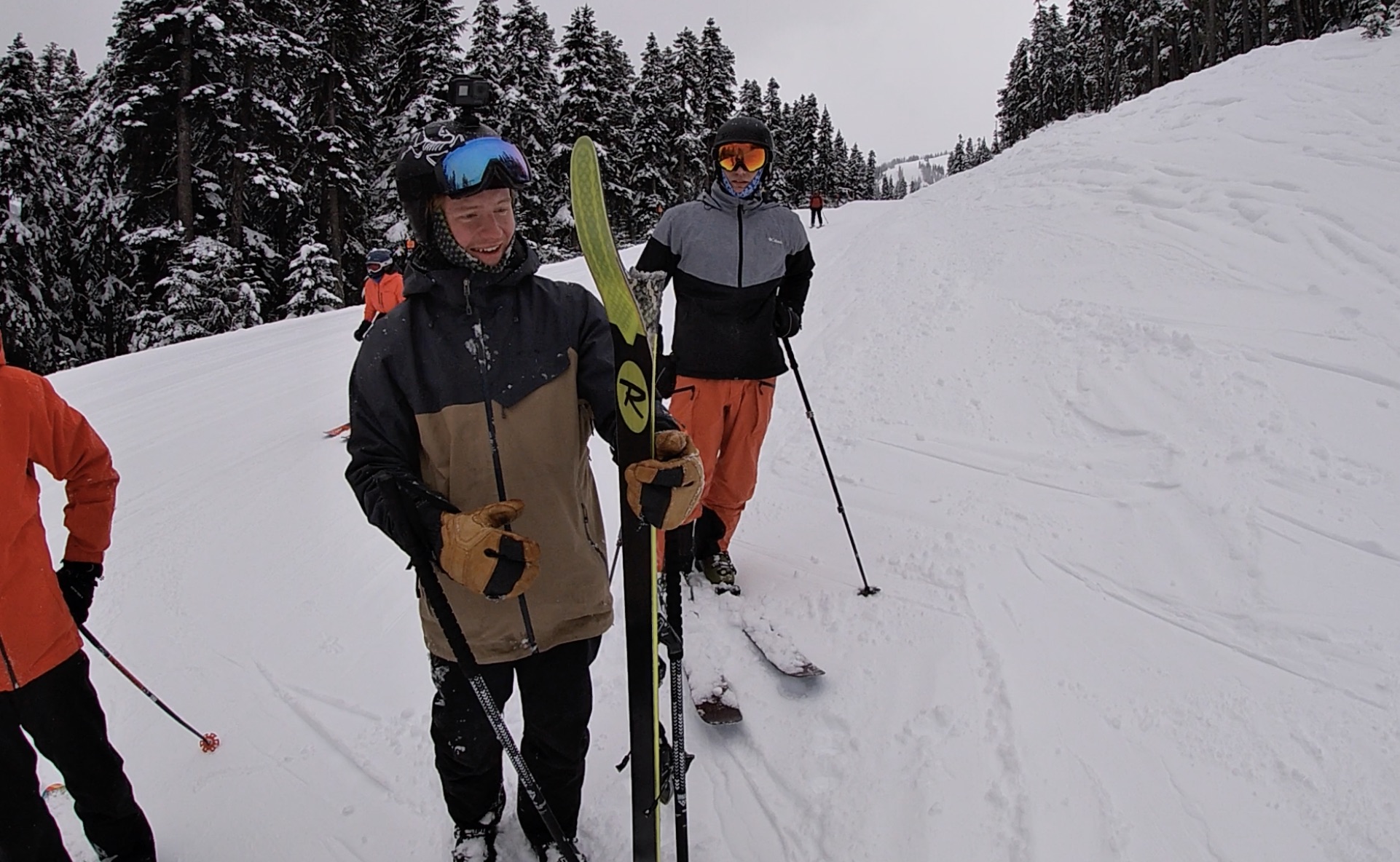 When to Replace Ski Boots
You marry your ski boots and date your skis and bindings! Once you have a super comfortable and well performing ski boot the last thing you want to do is give it up. I don't blame you! Depending on how much you ski and how hard you are on your boots you may be able to juice 10+ years out of a well-cared for set.
Storing you boots and maintaining them properly are the key to having boots that stand the test of time. (Boot Maintenance Best Practices). There is nothing wrong with skiing on a super old pair of boots as long as the shell and the liner are in good shape. First make sure the boot still fits you properly and the shell isn't warped or the liner isn't overly packed out. A packed out lining will feel super loose even when the buckles are fastened. Check the plastic on the shell for any cracks, make sure all the buckles are fastening properly and ensure that toe piece and heel piece aren't worn down. You can always fix buckles with replacements or buy a custom liner that fits your shell. If there is an issue with your with your shell such as a crack or worn down toe pieces or heel pieces your skis will not release properly from your bindings and may be dysfunctional. If comfort is the issue, then switching up to a new pair is up to you. But, if your toe piece is worn down, it's time to go boot shopping for a new set. If you're in the market for a new boot make sure to check out my Ski Boot Fit and Buying Guide so you can find the perfect fit!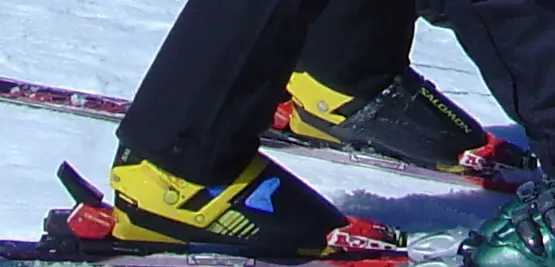 When To Replace Ski Poles
Poles are simply metal sticks. The cheaper and older the better! The new ski pole construction although light and attractive looking is quite weak. They make them way to light these days and it is damn easy to bend them on trees even in the smallest of wipeouts. I used to have to buy a new pair of poles once every your because of pole snaps. Two years ago I found an old thick neon pair of poles from the 90's and they have been rock solid. If you have an old set of poles that are still somewhat straight, keep on using them, there is no need for an upgrade!
The only set of poles I have spend more than 5 bucks on in the last 10 years are my Black Diamond Expedition 3 Poles. They are adjustable and I use them for powder, backcountry and for hiking in the summertime. They've lasted 3 years of hard year round use and I would recommend them to anyone looking for a multi season pole option.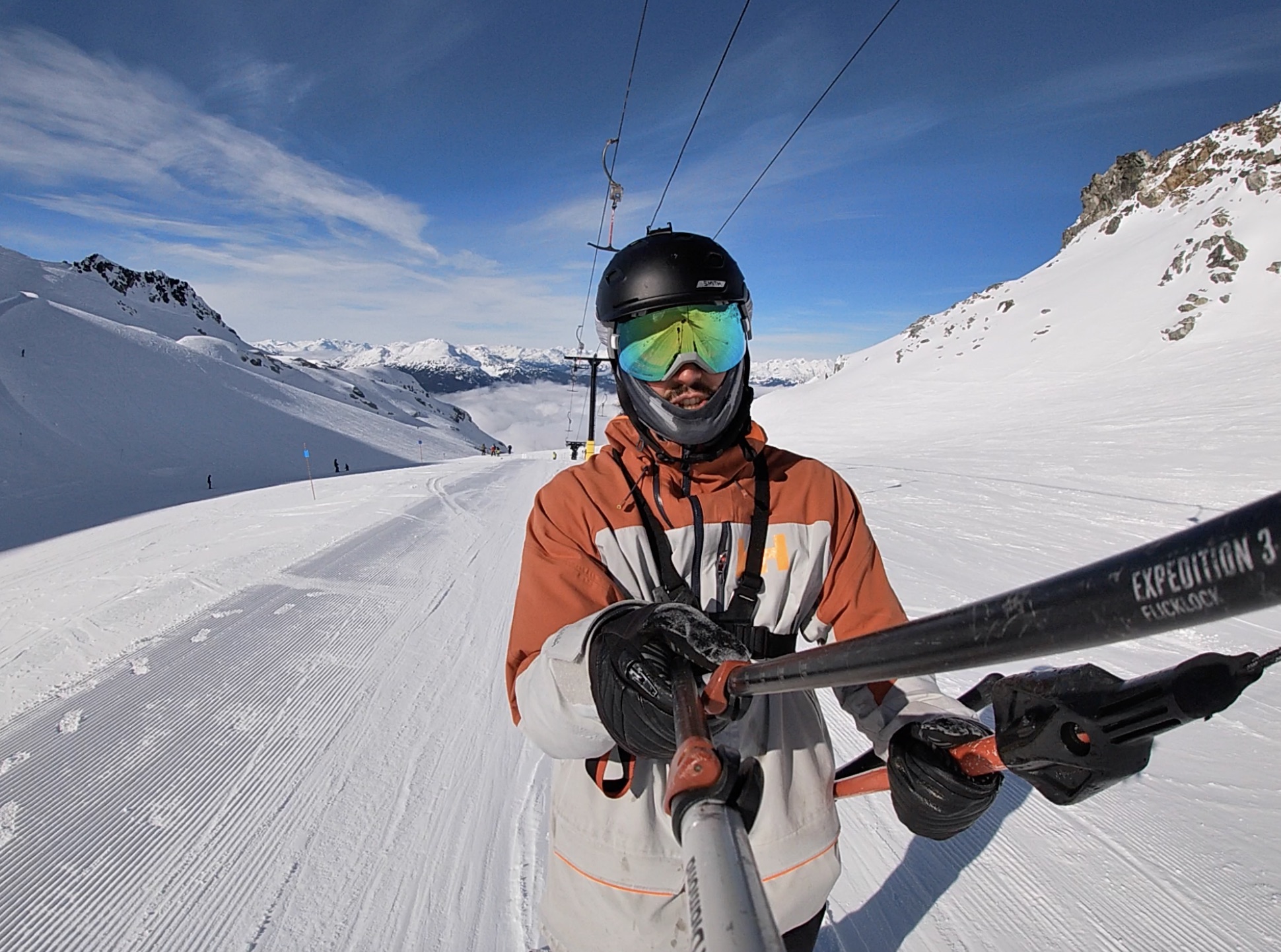 When To Replace a Ski Helmet
Ski helmets consist of a polystyrene and polycarbonate plastic shell that absorb impact during a collision. Under ideal conditions a ski helmet could last forever. However, ski helmets go through a lot during their lifetime. Constant UV exposure, small drops, knicks and the occasional wipeout all add up. Helmets won't necessarily protect you from concussion but they will greatly reduce the incident of skull fracture and death. Manufacturers recommend changing your helmet up once every 5 years. However, if you have a big smash to the head or there is any damage whatsoever you need to replace your helmet!
You only get one cranium! Helmet are cool and comfortable nowadays and to be honest, I think it's pretty ridiculous if you don't wear a brain bucket on the hill!
I wear a Smith Vantage Helmet and love how well it integrates with my Smith IOS Goggles. If you're looking for a high quality helmet and google combo that won't break the bank check out Outdoor Master. (Use Code James10 for 10% off)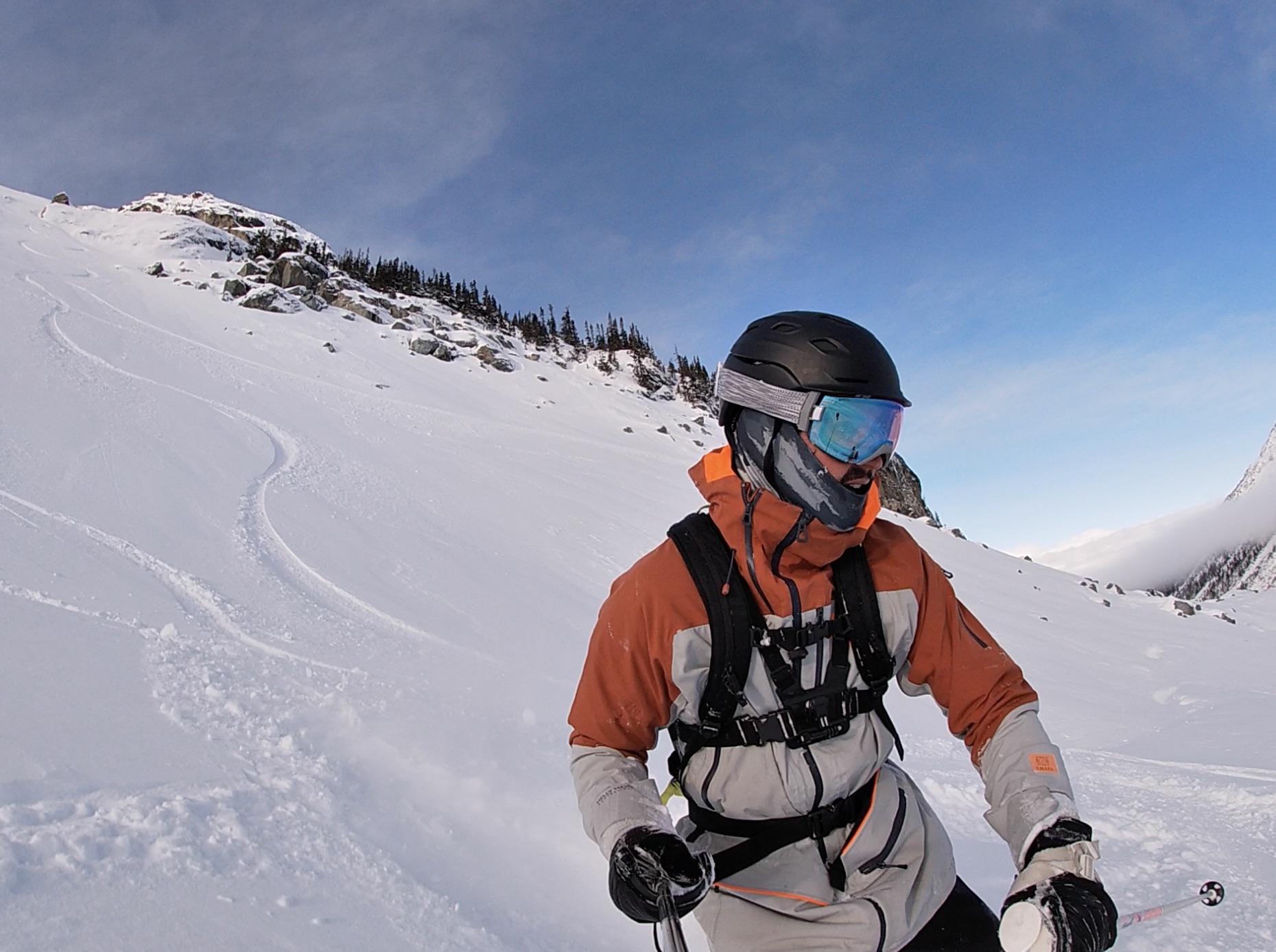 When to Replace Ski Goggles
An old or scratched up pair of goggles will not affect your safety but it will absolutely affect how much fun you can have on the hill. Having clear vision is integral to charging hard and seeing the contours in the snow. Running old ski goggles on the hill is no problem so long as they aren't to scratched up. Modern day goggle technology is amazing. When I finally switched to goggles that had multiple lenses I could see clearly in all weather and ski with more confidence.
I swear by my Smith IOS Goggles and flip between my low light and mirrored lenses depending on the snow conditions.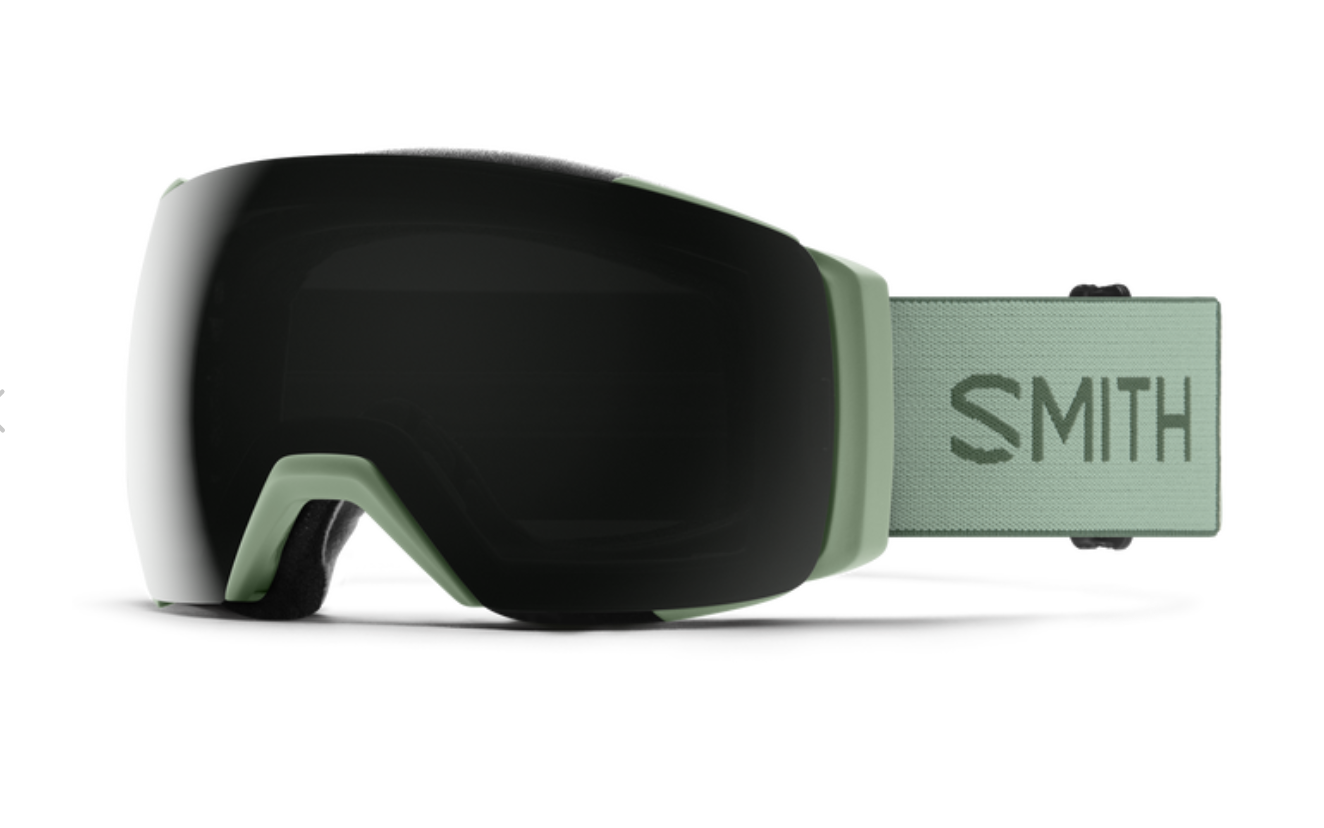 When to Replace Ski Jackets & Pants
Your ski outfit is all about comfort and style. I'm always thrilled to see riders still repping their outfits from the 80's. If your ski outfit is comfortable and keeps you dry and warm then you never have to change it. If you've got an older waterproof jacket or pants you can bring some of the waterproofing back to life by running it though a wash with NikWax. If your jacket and pants are freezing,  get wet, or don't fit you properly then you know it's time for an upgrade! I've worn a Helly Hansen Ridge Infinity Jacket for about 5 years! It's stained and dirty but I absolutely love it!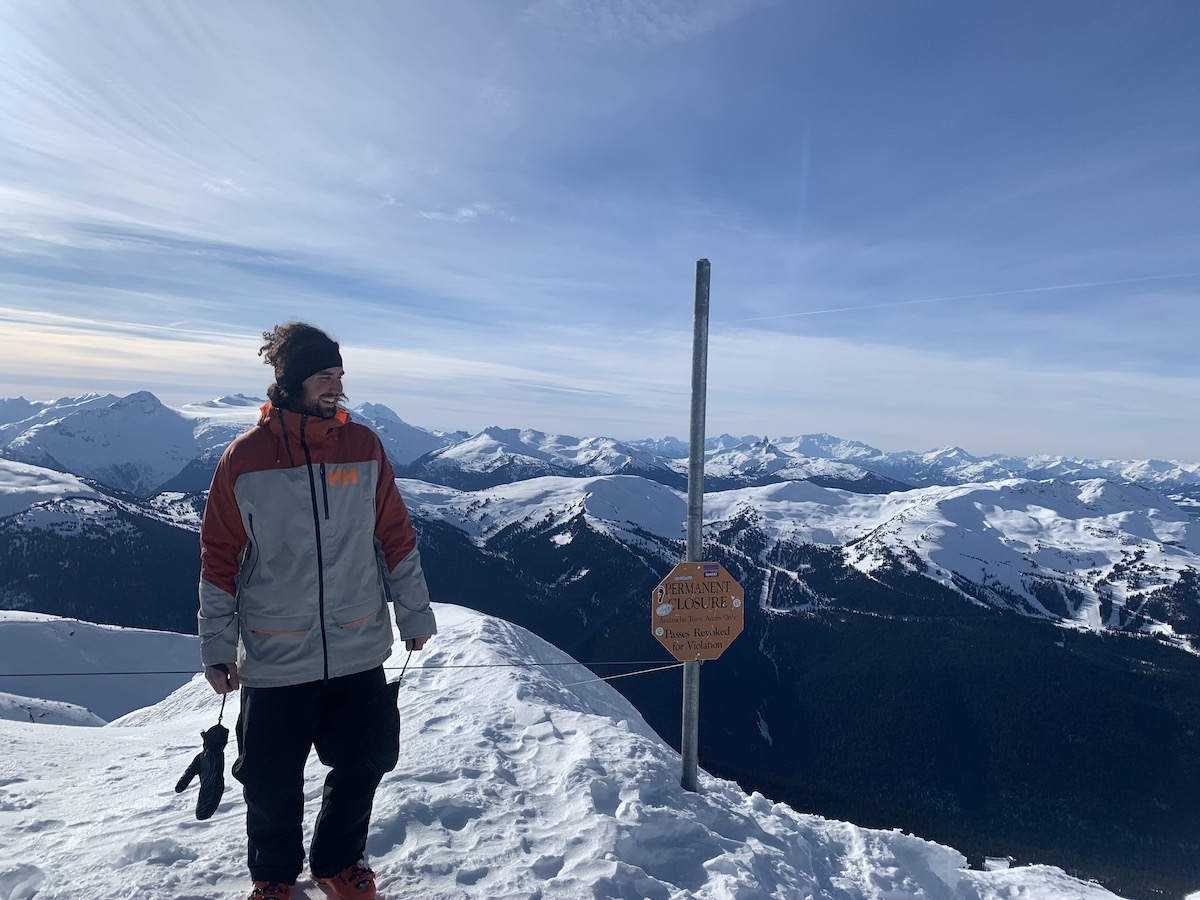 If you are wrecking your ski gear I think it's a GREAT thing! It means you are skiing lots and having loads of fun on the mountain. All of the time-frames for gear replacements in this post are just recommendations. Keep in mind, ski gear will wear differently for everyone depending on how many days they ski in a season and how hard they ski! Whether you ski 5 or 50 days a season the best thing you can do to make your gear last is to maintain it and store it properly.
Hopefully this post helped you decide whether to hang up or keep on using your favourite old gear!
What's Your Oldest Piece of Equipment?
Let me know in the comments J