Resort, Backcountry and Nordic skiers all share one common challenge. How to layer to keep yourself at that perfect body temp all day long! It is such a challenge to regulate your temperature when you are clipped into your skis. I've had years of practice layering and I still manage to find myself swimming in sweat or shivering cold from time to time.
I've created this post in an effort to help you stay dry, comfortable, warm and sweat free when recreating in the mountains.
Check The Weather
The first step is always to check the weather and wind chill. If it's the springtime and temps are warm then your getup is going to be completely different than a January day with frigid wind chill.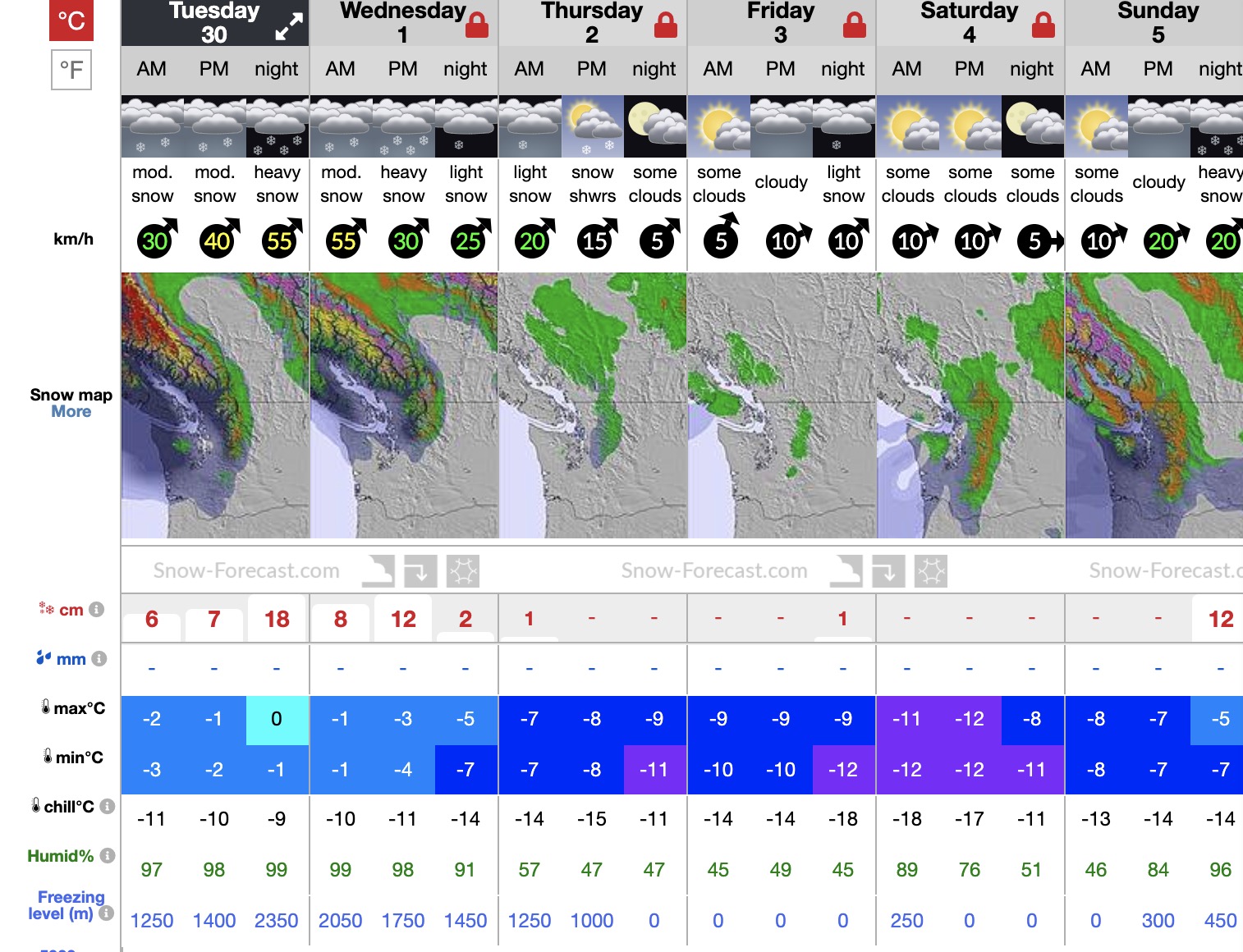 Bring a Backpack
A backpack is such a handy tool to carry with you on a ski day. If you find it restrictive, which I sometimes do, chuck it near the lodge or leave it at the top or bottom of a lift. Make sure to not leave valuables in case someone tries to steal it. I swear by my Patagonia Snowdrifter 30L Backpack and wear it everyday on the resort in the backcountry and while day hiking in the summer. At larger resorts like Whistler it is common for people to use a small padlock to keep the zippers of their pack closed and they even lock it to the ski racks outside the chalet. I never do this, I trust my fellow skiers and riders and have never had a backpack stolen. By carrying or having a pack this allows you to remove layers and add layers as the weather throughout the day changes.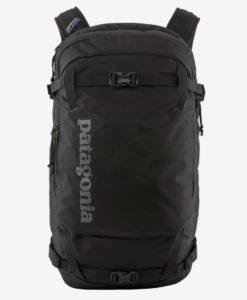 Base Layers
Base layers are the layers that you wear under your ski jacket and pants. People wear a wide variety of base layers under their get-up. Whatever is comfortable is always best. The ideal base layers I recommend wearing are merino wool long underwear and long sleeve shirts. Merino wool is sweat wicking, warm, breathable and dries quickly. It also doesn't get smelly if you are shredding multiple days and hate doing laundry. (ie. Me). Don't be scared to spend money on quality base layers as they function great as a multipurpose article of clothing for all sports. If you're new to skiing, remember to never tuck anything, including your base layer into your boots. Only have your sock in your boots and roll your base layer up over the cuff of the boot liner, this will eliminate the chance for pressure points on your calf and shin. While skiing and hiking I'm always wearing my  Helly Hansen Lifa Merino Wool Base Layers underneath my outer layers.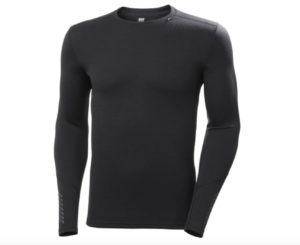 Thin Socks
Thin socks are a game changer if you've never tried them. Thick socks can actually cut off circulation and make your feet colder. Big socks can also bunch up and cause your boot to fit improperly and even induce pain in your feet and legs. I swear by the Smartwool PhD ski light Elite Socks. After wearing these socks my boots and toes have never felt better. I also hike in these socks all summer long.
2 Mid Layers
I always bring along two mid layers of varying thickness and wear one of them or both. My go to for my second layer is the Helly Hansen Day Breaker Fleece. 
My third (and favourite) layer is a Patagonia Nano Puff Jacket. Depending on the temperature and how hard I am skiing I will either wear both, or just one of the mid layers throughout the day. The nano puff isn't super breathable but is great for resort skiing, especially on carving days where I am not creating so much heat and spend more time sitting on chairlifts in the wind. I cannot say it enough, always bring two mid layers, it is better to take a layer off than freeze for an entire day. If it is a powder day and I'm charging hard I usually wear just a thin fleece under my shell jacket, and if it is a groomer day and the weather is cold I will wear everything.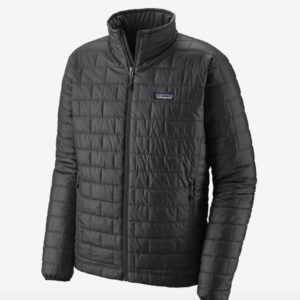 Jacket & Pants  
A quality jacket and pants is an integral component to being comfortable all day at the mountain. I would recommend 3 layer Gore-tex Shell Jacket and Pants. Shells do not have insulation and this allows you to completely control your temperature by changing your layers. If you have an insulated jacket and you are too hot, you might be out of luck and have to ski in your mid layer which likely isn't waterproof. Always focus on fit, functionality, and quality. Choose a shell that has a great waterproof rating and has vents on the pants and jacket so you can release heat when you are hiking or skiing bumps and need some cool air on your body. I always rend to look for longer fit jackets for style, and comfort. I've been wearing the Helly Hansen Ridge Infinity Jacket for years and absolutely swear by it!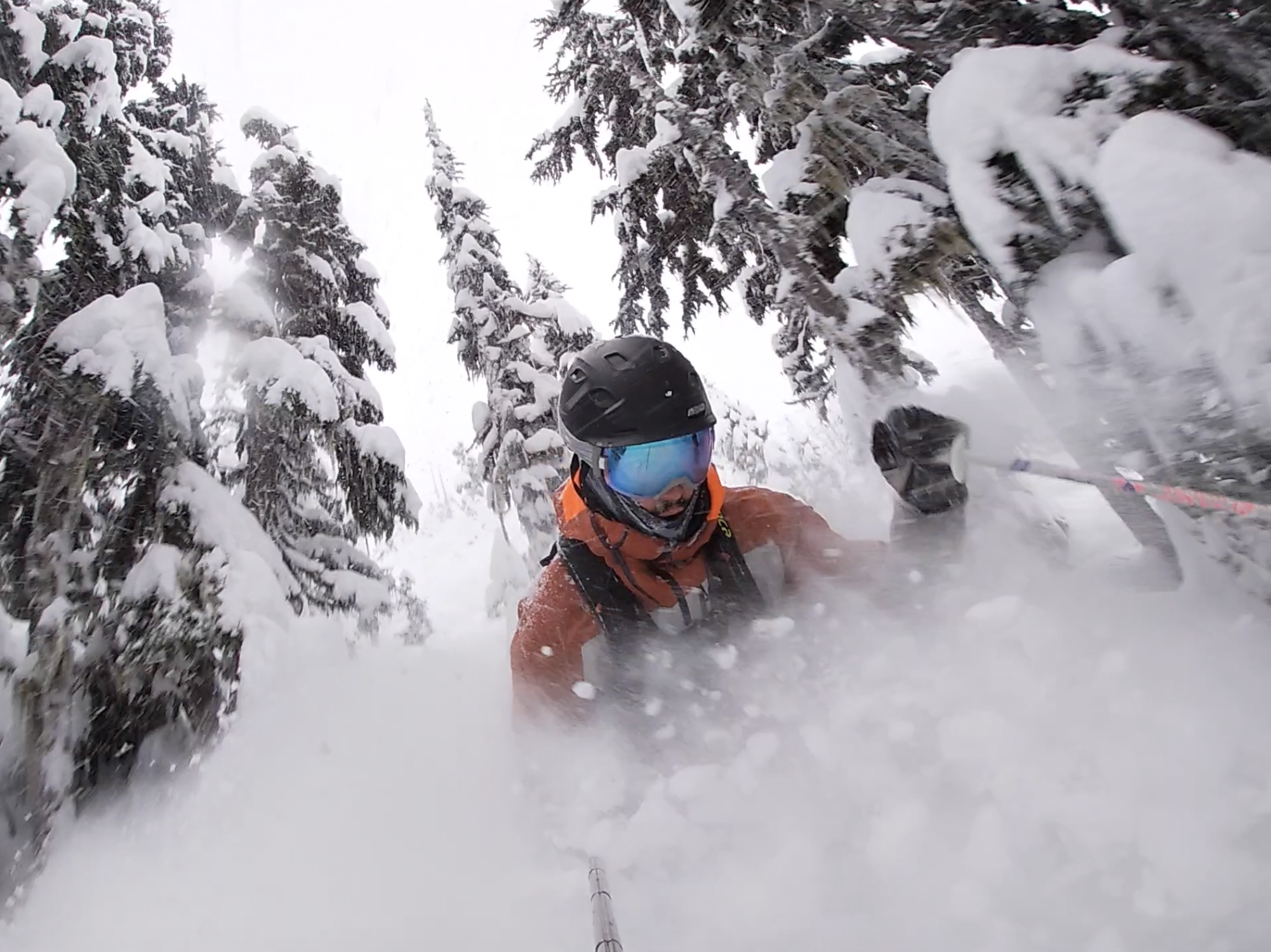 I 100% would recommend bib pants. Bib Pants are pretty much ski pant overalls. They keep you much warmer, allow you to have more pockets, increase your style at the apres ski and most importantly, they keep snow out of your pants on deep powder days! I promise if you switch to bib pants you will never go back to your regular waist height ski pants.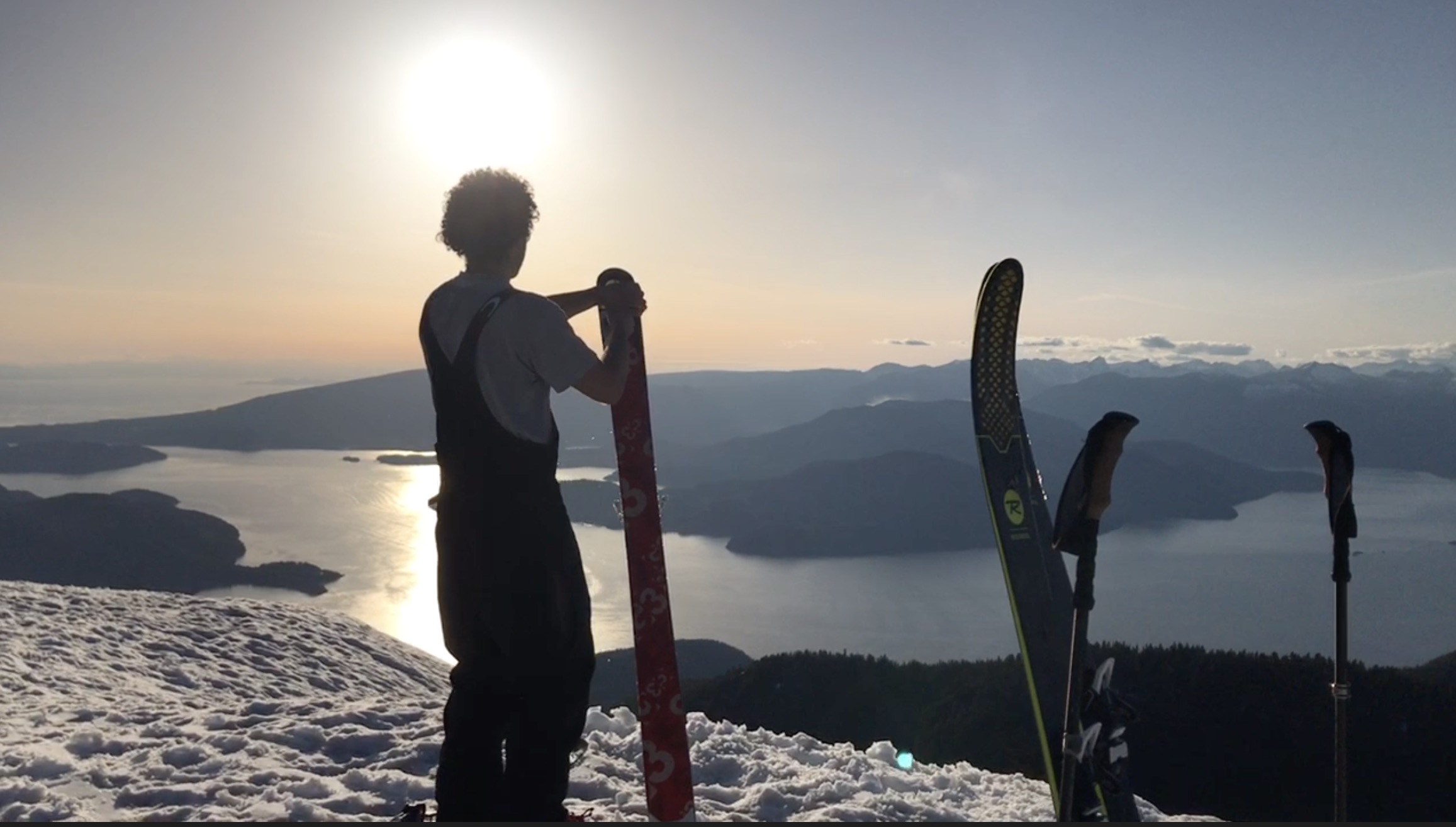 Neck Gaiter/Balaclava
All of these items are personal preference and what you will use may depend on the area you are skiing and how cold it is going to be. There are a multitude of different styles you can choose from. I personally like to wear a balaclava or gaiter and keep it around my chin. This allows me to have my neck and ears protected from the chilly wind   and my mouth free to breathe. It gets pretty gross wearing a facemask all day and remember that if you tuck your facemask into your goggles there is a higher likelihood of getting foggy lenses. You can always take your gaiter or neck warmer off and store it in your pocket if you are too hot.
Helmet
Helmets aren't just about safety anymore. Manufacturers have made helmets so functional that they actually make you more comfortable on the hill. Ear padding keeps your ears in helmets warm and integrations with goggles completely block out the 'gaper gap' keeping your head toasty and free from the brain freeze inducing wind all day. I've been wearing a Smith Vantage Helmet for as long as I can remember and I swear by it. Smith is very expensive, so if you want something more affordable check out Outdoor Master the official supplier for the US ski team who makes extremely affordable and safe helmets. I'd recommend the Diamond Snow Helmet with the MIPS Safety system.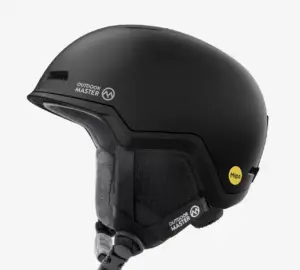 Goggles
Goggles aren't all that related to layering but are one of the most important pieces of equipment. If you can't see you can't ski! Choose goggles with at least two different lenses, one for low light and fog, and another for sunshine. I swear by my Smith IOS Goggles. They've never fogged up on me and my range of vision and durability is fantastic. Smith goggles are expensive ($300). If you want a great set that won't break the bank check out the OM Ultra XL Goggles  which are used by the US ski team and come with 2 lenses and a hard case. Having the ability to easily switch out lenses is the key to having optimal visibility while skiing fast in all conditions. Goggles keep your eyes comfortable all day long, protect you from the sun and keep your face warm. If I go inside or ride a gondola I always take them off my eyes and rest them on my forehead leaning my helmet back. I never put the goggles on my helmet itself because If my helmet is wet the foam around my goggles will collect that moisture and become cold.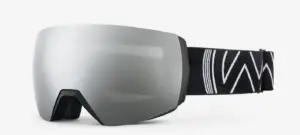 Hopefully this has helped you to stay warm, comfortable and dry on the mountain this winter.
If you have any tips and tricks on layering that I missed please feel free to share them in the comments!